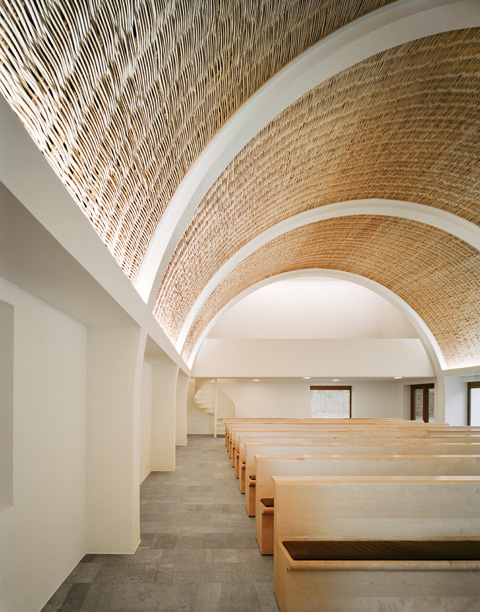 Fuente: Stylepark
Fotografía: Brigida González
The funeral chapel at the forest cemetery in Aalen, which was built in 1954 by Karl Gonser, is part of an ensemble of buildings that shapes the place. A cloister links the two edifices – in the one the body lies and the other is the funeral chapel – at the same time creating a sort of threshold, marking the point of transition to the cemetery section. This way the final journey is also lent architectural expression and the liturgy of the burial ritual underscored. The 1954 funeral chapel has largely been preserved in its original condition. In terms of outer design, with its plain tile slanting roof it fits in with the ensemble quite matter of factly, with its greater height symbolically revealing to the outside what its function is.
In order to reinforce the contrast between inside and outside, the architects at Kaestle Ocker Roeder took up the geometry of the reinforced concrete arches and gave the chapel a radial shell, which shelters the mourners beneath a sort of canopy. The decision to go for wicker ceiling cladding should be seen as a sign of reverence towards the place and its purpose: The sensuality and archaic nature of wicker refer to the cycle of life, to creation and passing away. The art of wickerwork is one of the oldest crafts there is, and is practiced all over the world. It dates back to the earliest days of mankind and is used from the cradle to the grave. At the same time, the canopy of pliable wooden rods for the forest cemetery in Aalen is a symbol of the origins of architecture.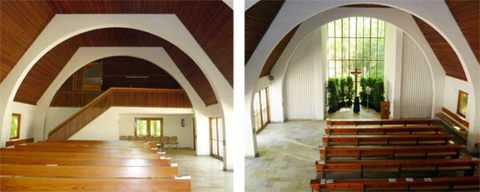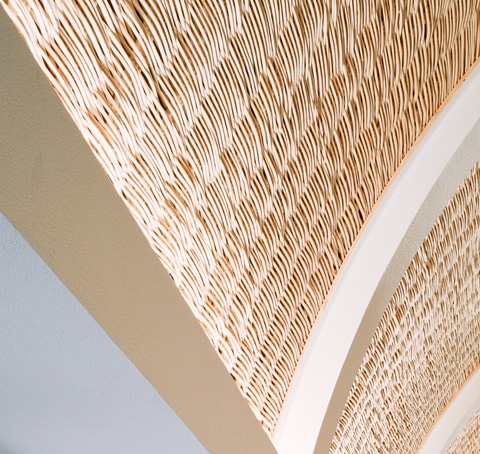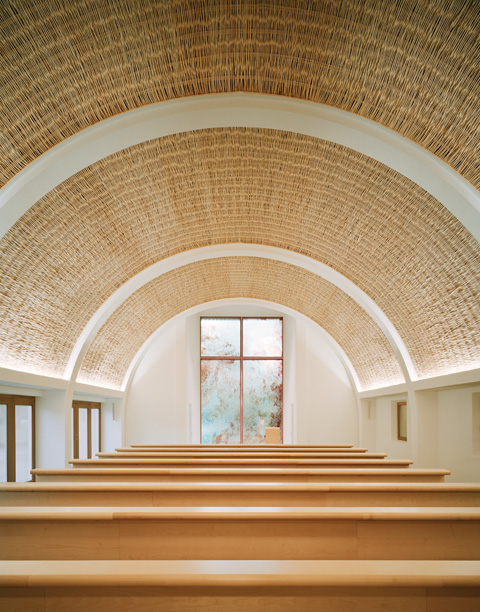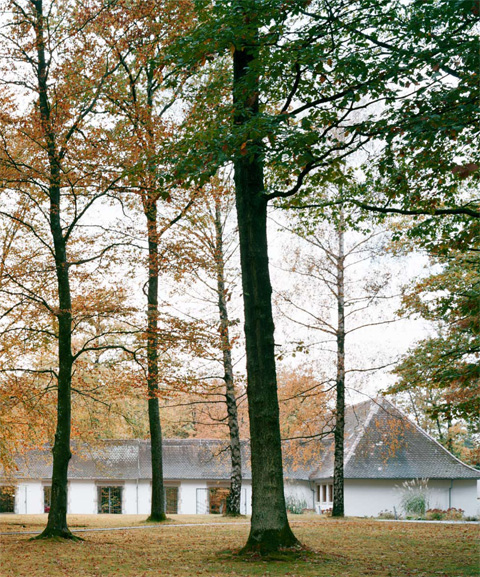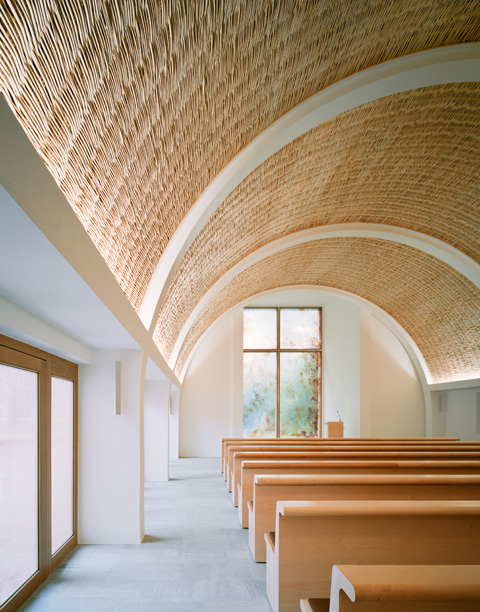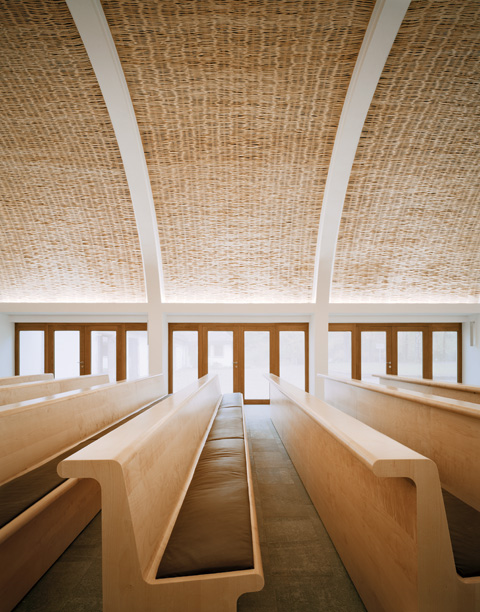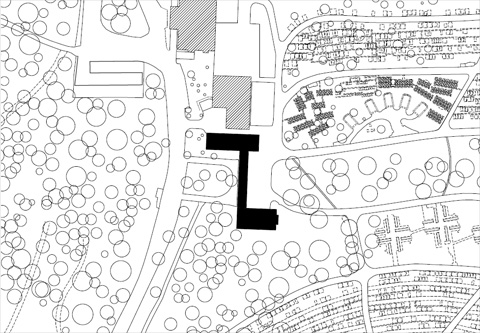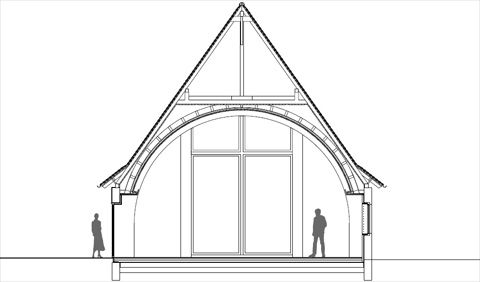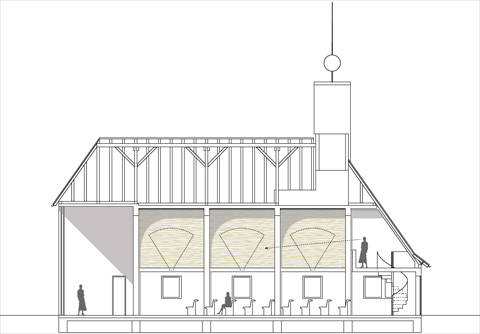 Architect:
kaestle&ocker
Location:
Waldfriedhof, Aalen, Germany
Year of completion:
2009
Client:
Stadt Aalen
Gross Floor Area:
234 m²