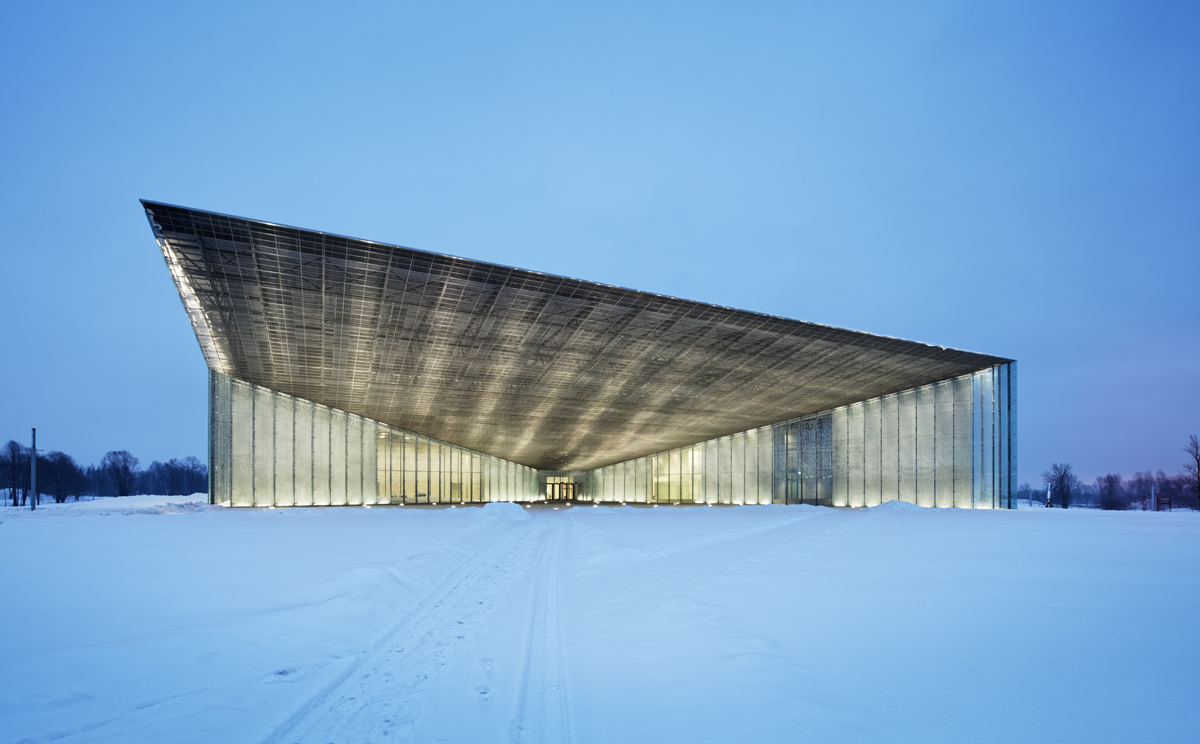 source: Lina Ghotmeh
photography: Takuji Shimmura
Designing a national museum for Estonia was an extraordinary challenge given the country's many decades of tumultuous history, a history that is recent enough to still remain in the nation's memory. Following a brief period of sovereignty in the early 20th century, Estonia was occupied by the Soviet Union until 1991. After regaining its independence, the country went through a period of rapid growth, and joined the European Union in 2004.
Estonia's dynamic rise seemed to require a special place to reflect on its history—a building that could resonate with the past, but which would have a new, forwardlooking face. The international competition for the design and execution of this 34 000 m² museum building, housing a collection of 140 000 objects, was launched in 2005. The winning and today executed design of this museum disregarded the site proposed in the competition's brief, the proposed scheme sits in prolongation of a nearby former Soviet military base. At the core of the plan was a transformation of a large airfield, once used by Soviet bombers, into an extension of the slanted 1,150-foot roof. The Museum acts on the territorial scale, playing an essential role in the regeneration of the area. It is sensitively implemented on the site – its roof lifting and expanding towards 'infinite space'- inviting the visitor to enter into the landscape and into the heart of the museum.
The structure beneath it resembles a glass wedge inserted into the landscape that slowly reaches upward from the ground—a built allegory for the country's emerging history. Meanwhile, exhibitions, conferences, and other public programs connect to landscape and poetically delve in their surrounding. This museum of 34 000 m2 is the largest national museum in the Baltic states and its exhibition gives an overview of the Estonian Cultural history starting from the Stone Age until present times as well as a thorough insight into the traditions and rituals of all the Finno-Ugric people in their natural living environment.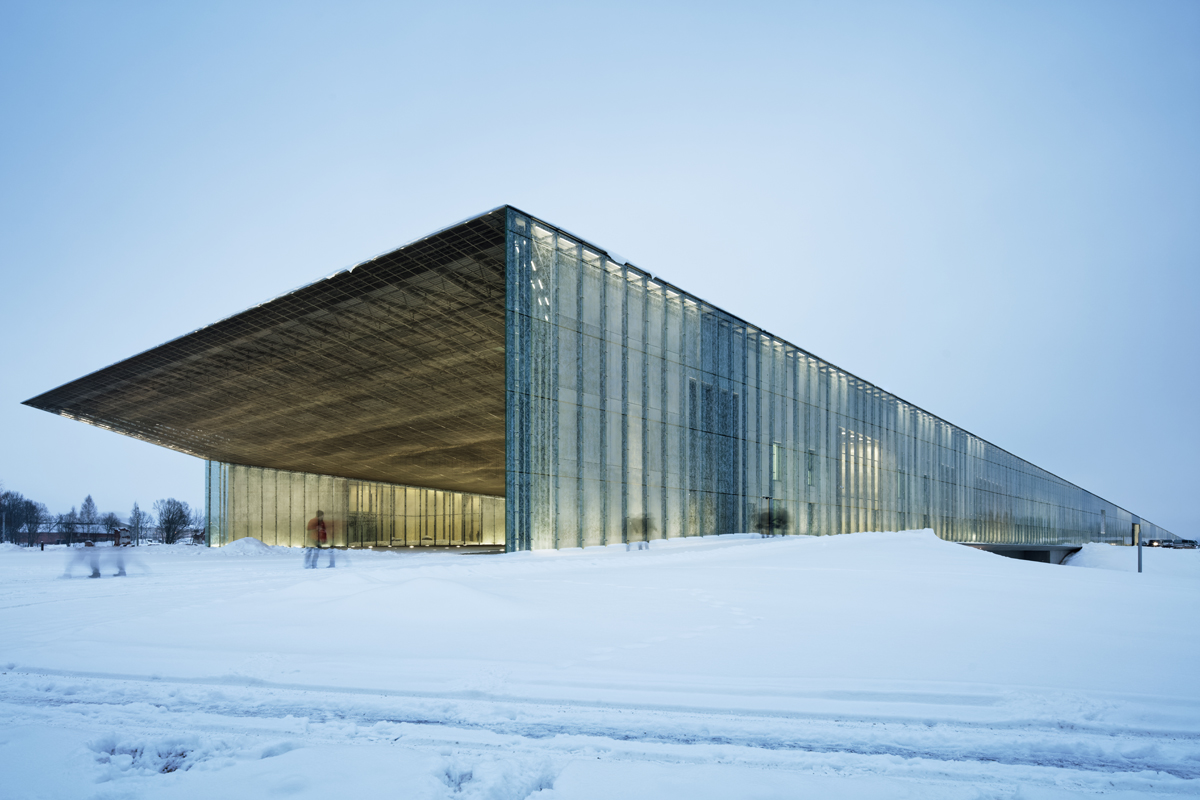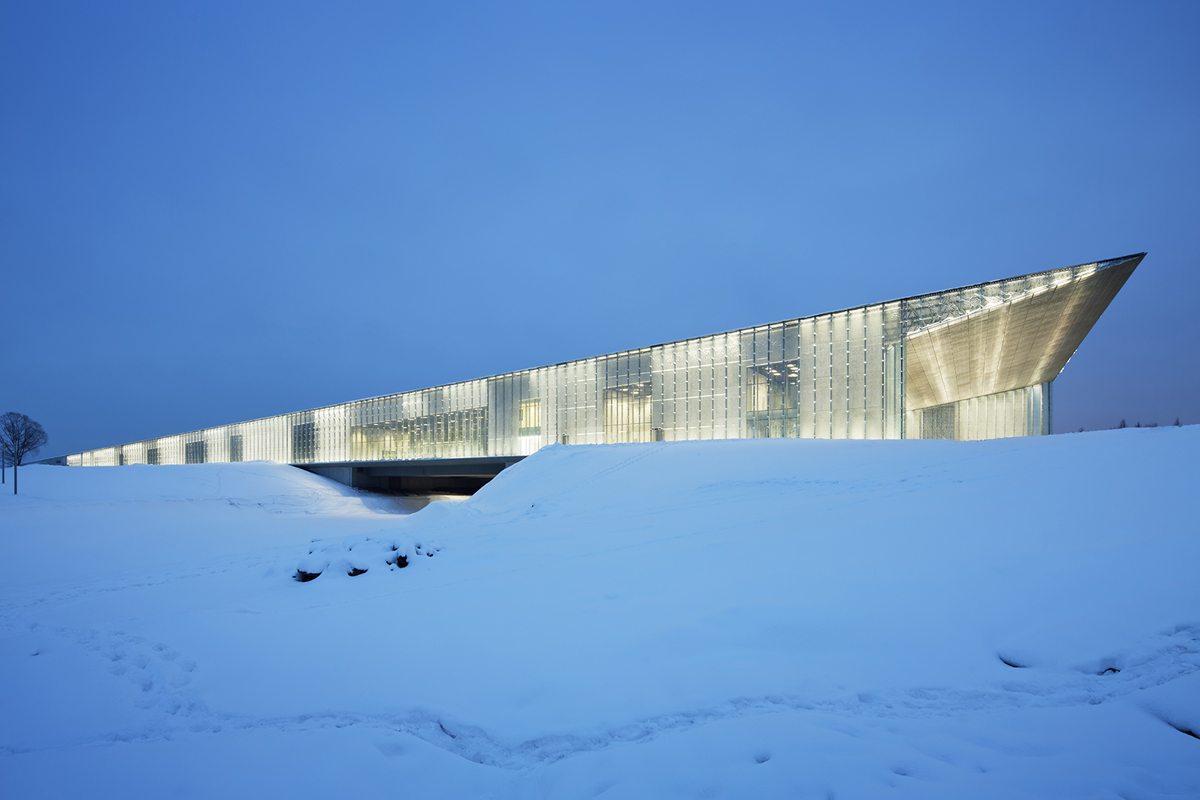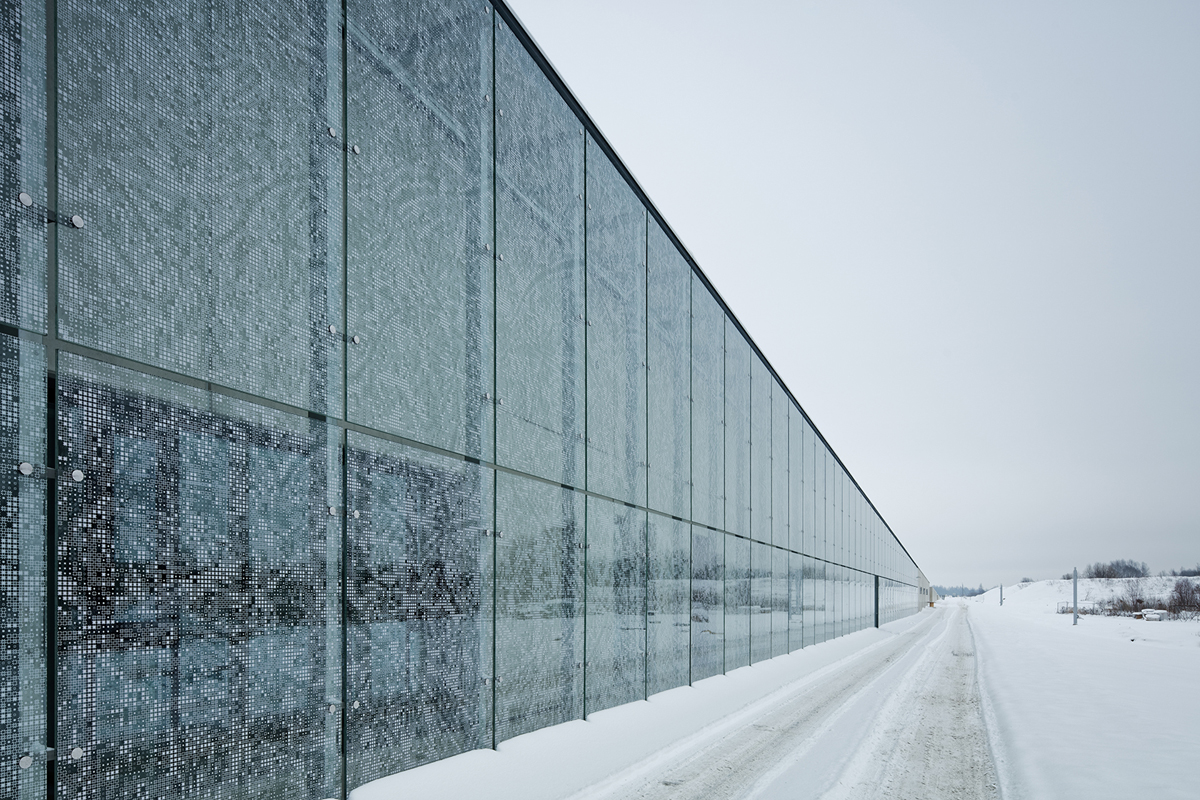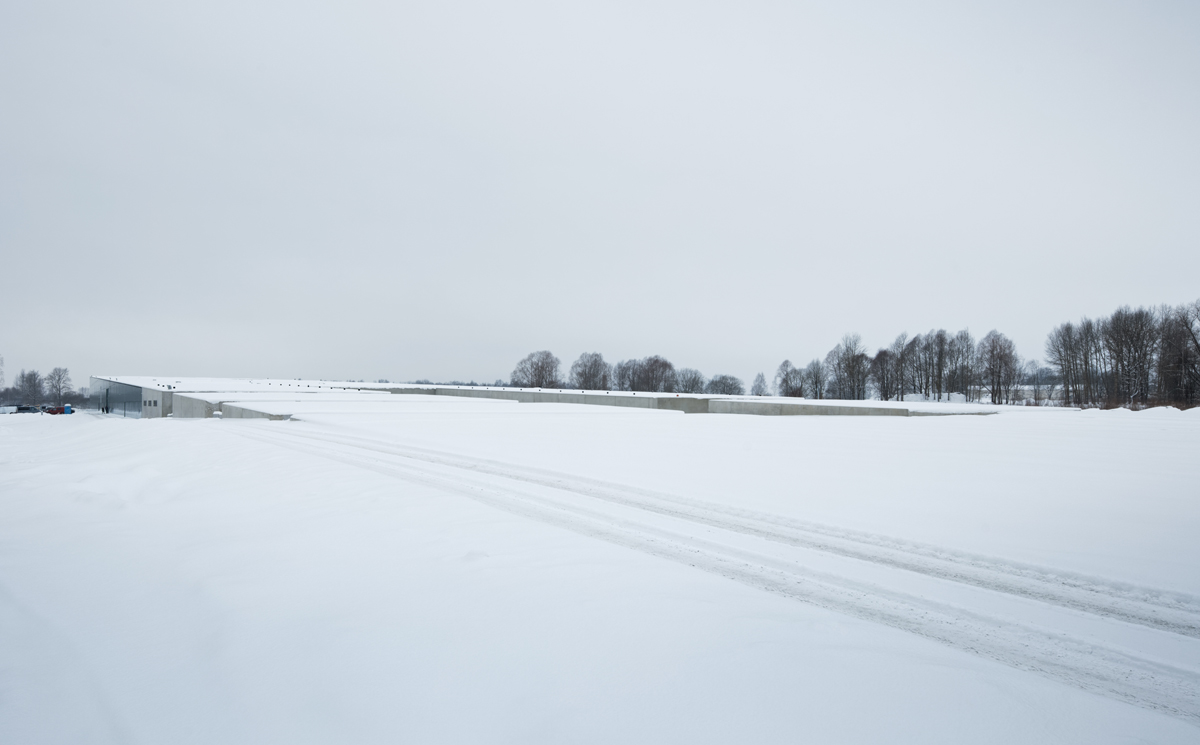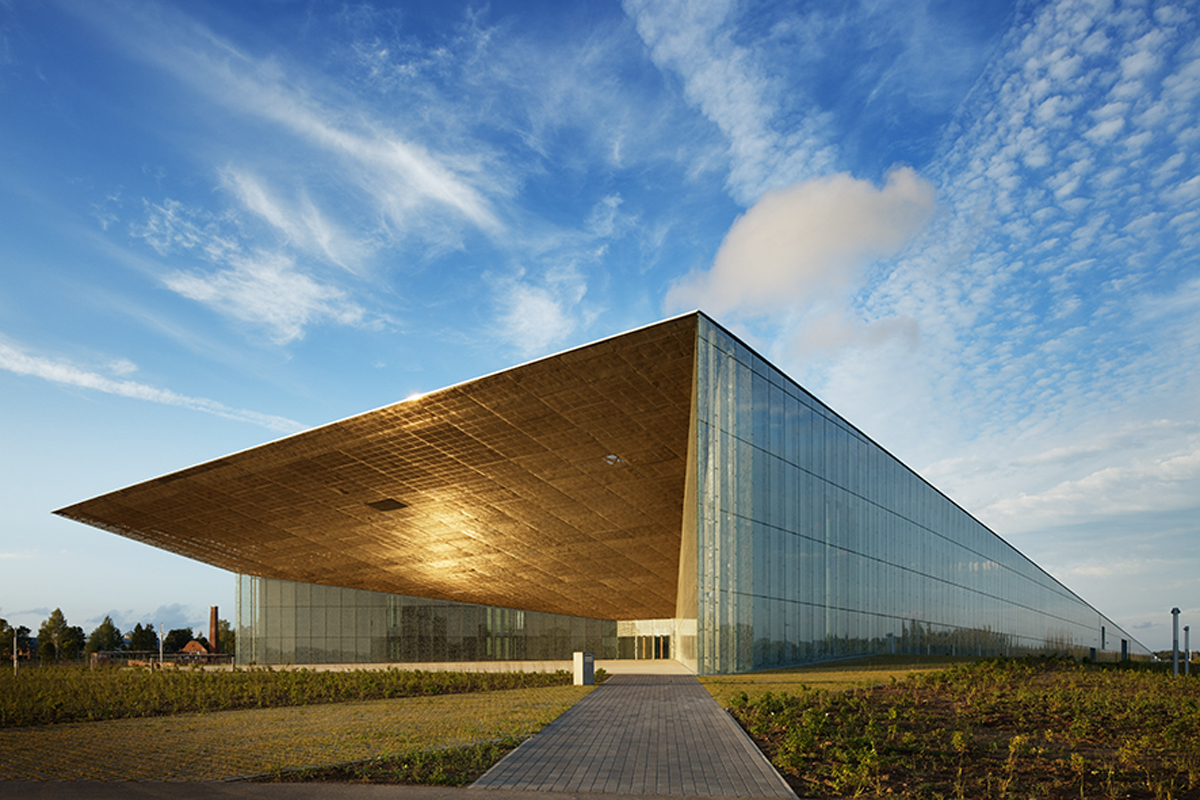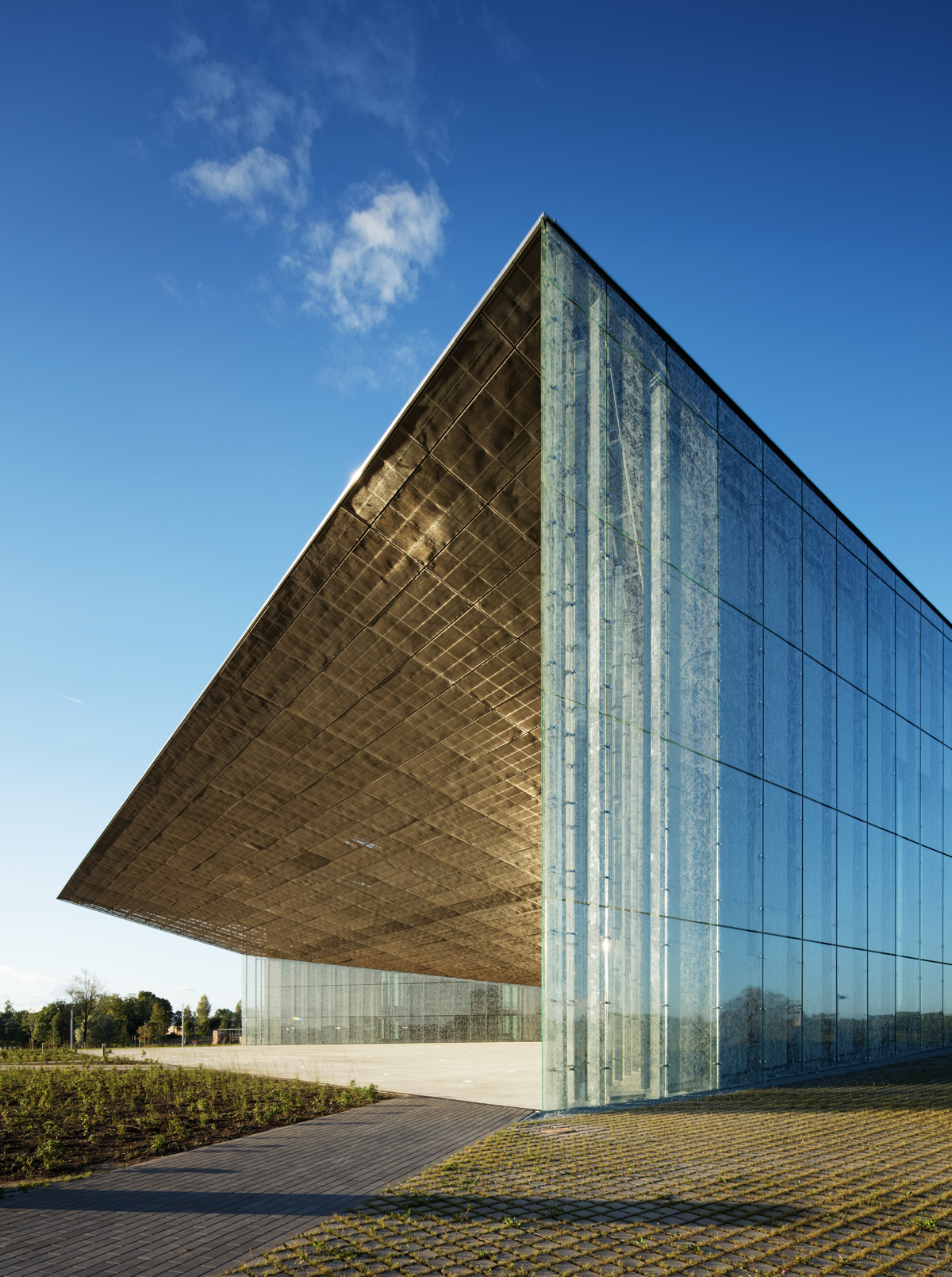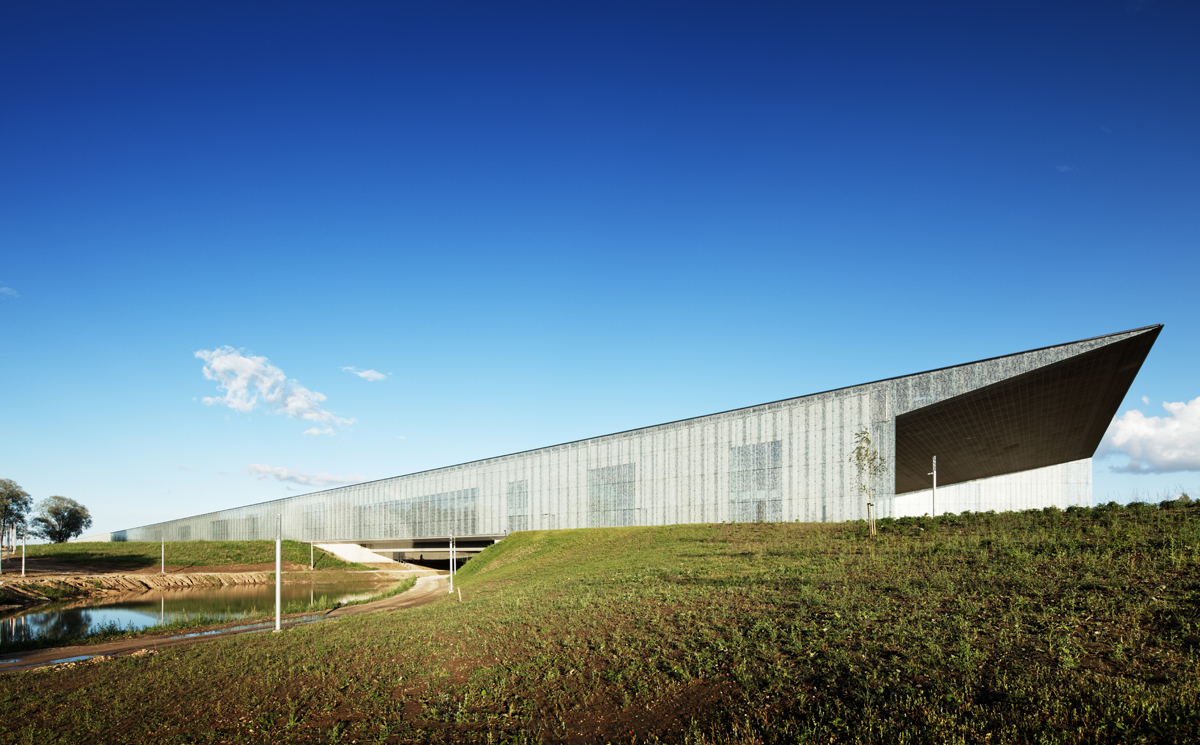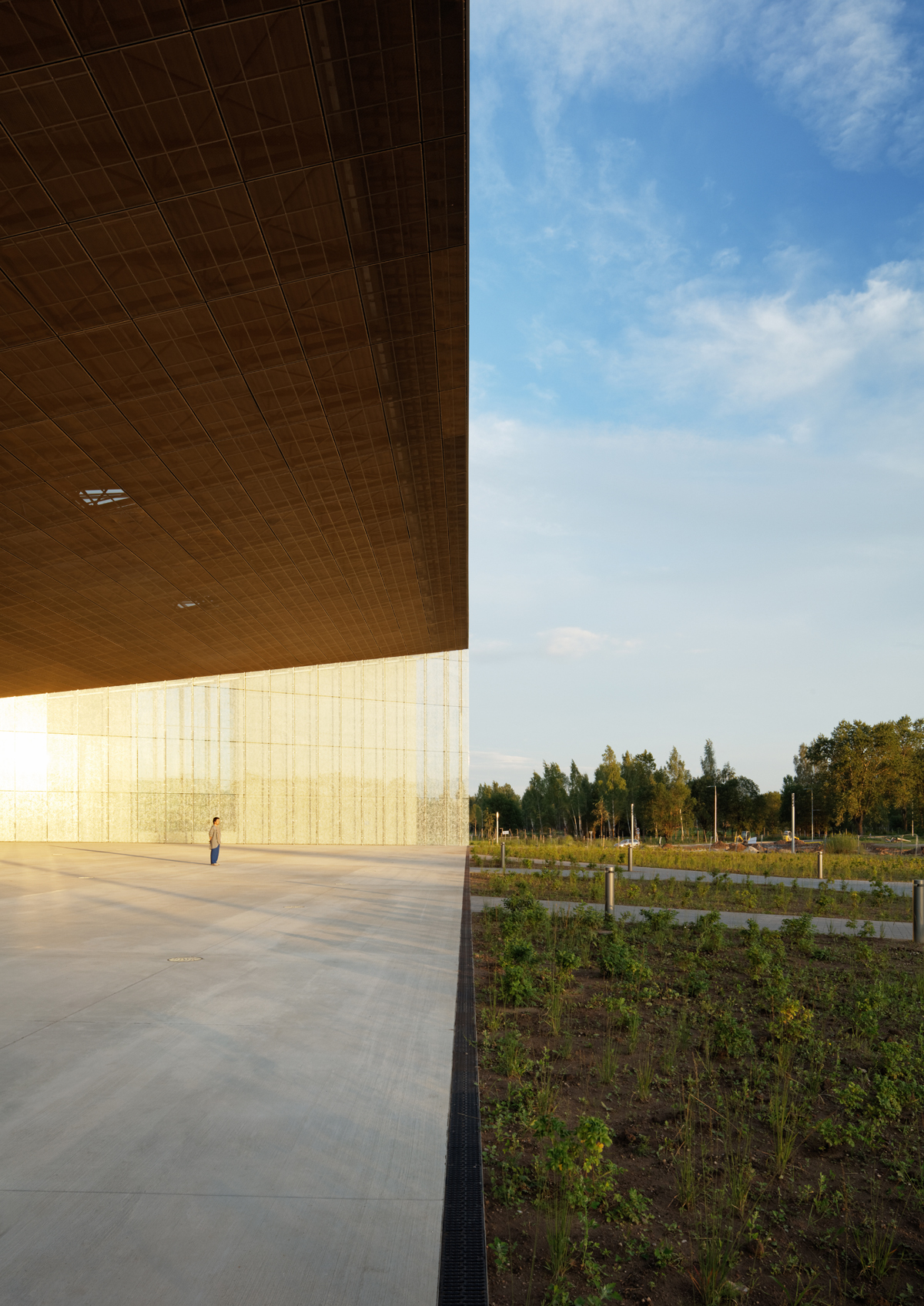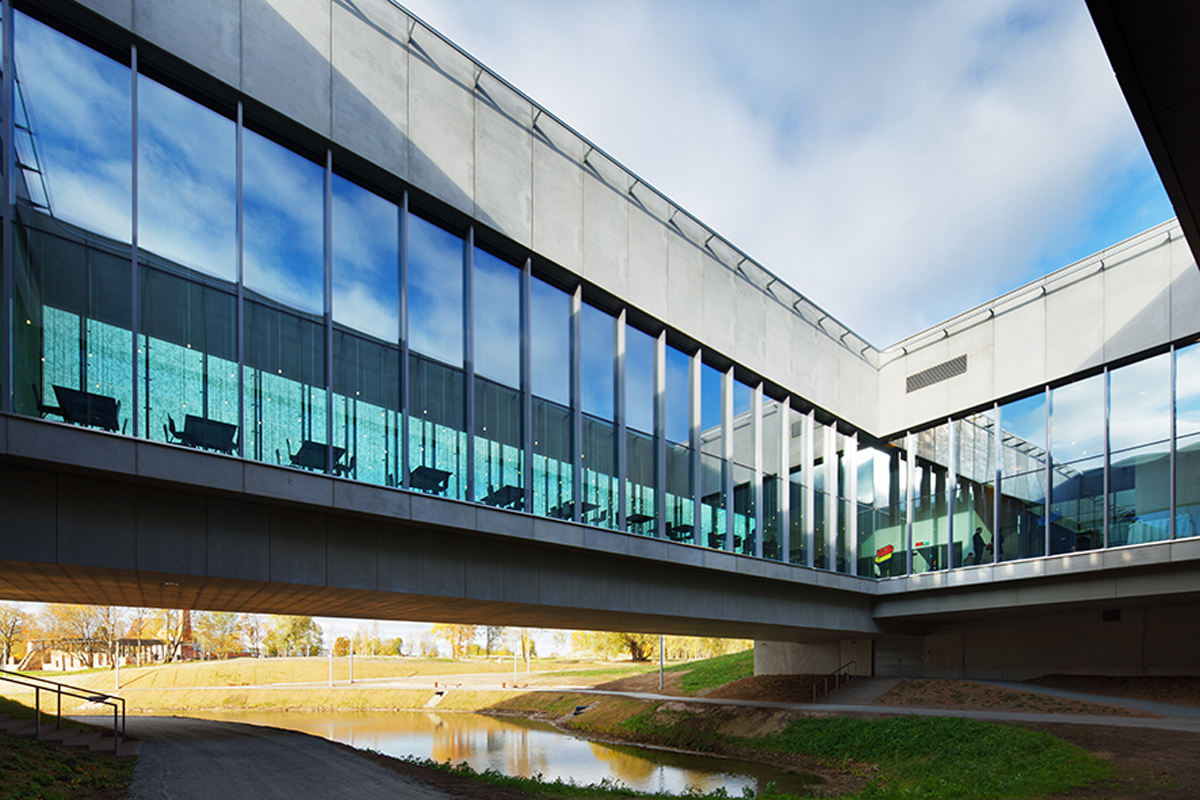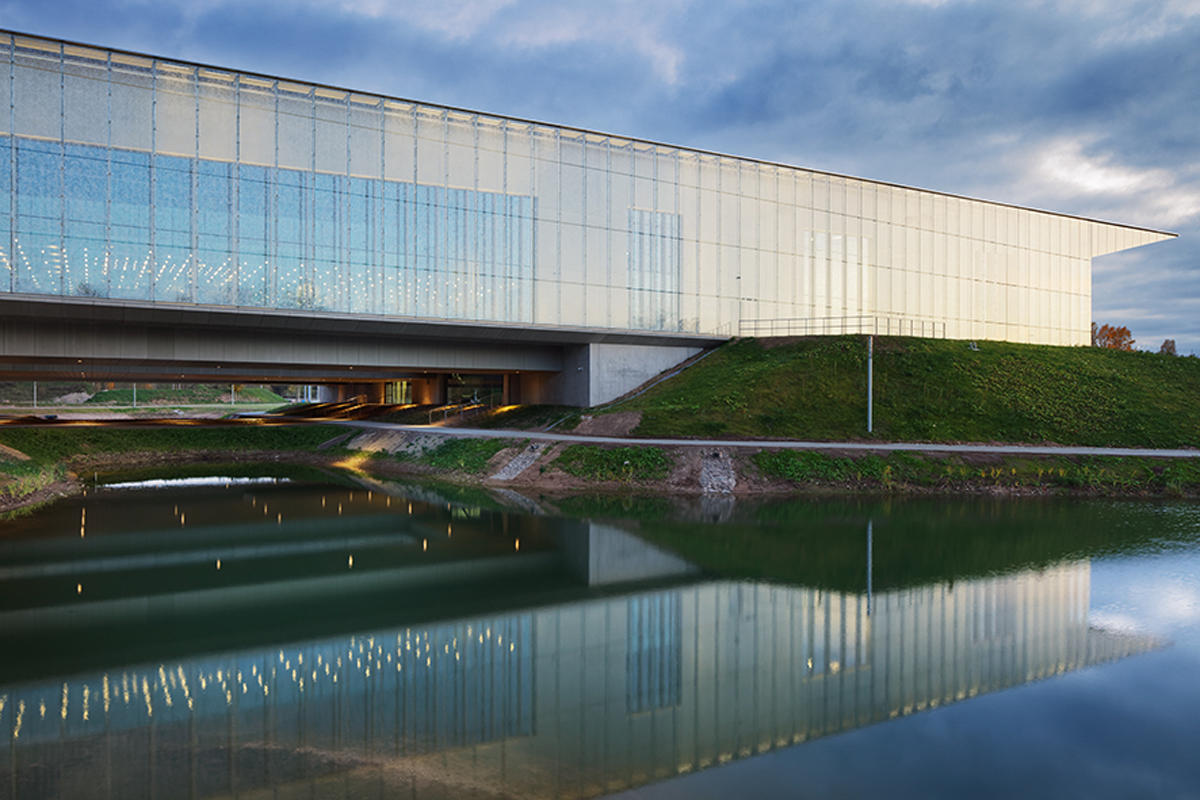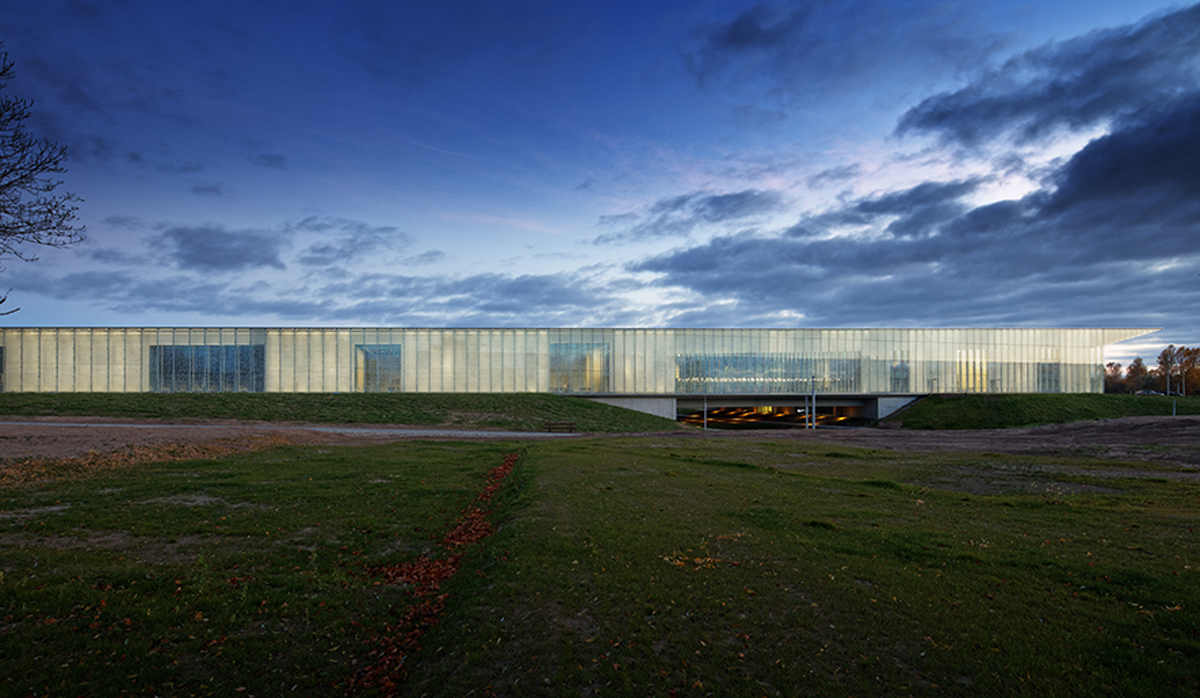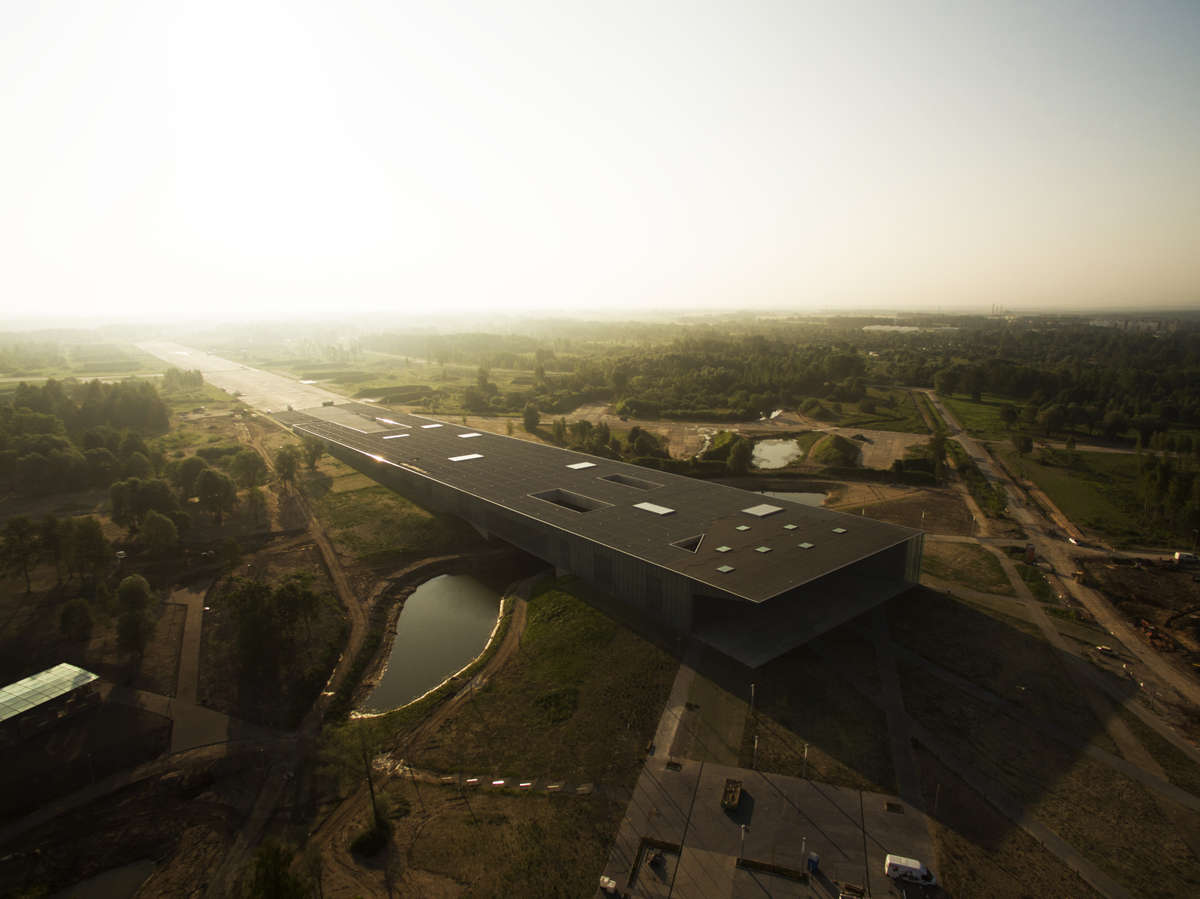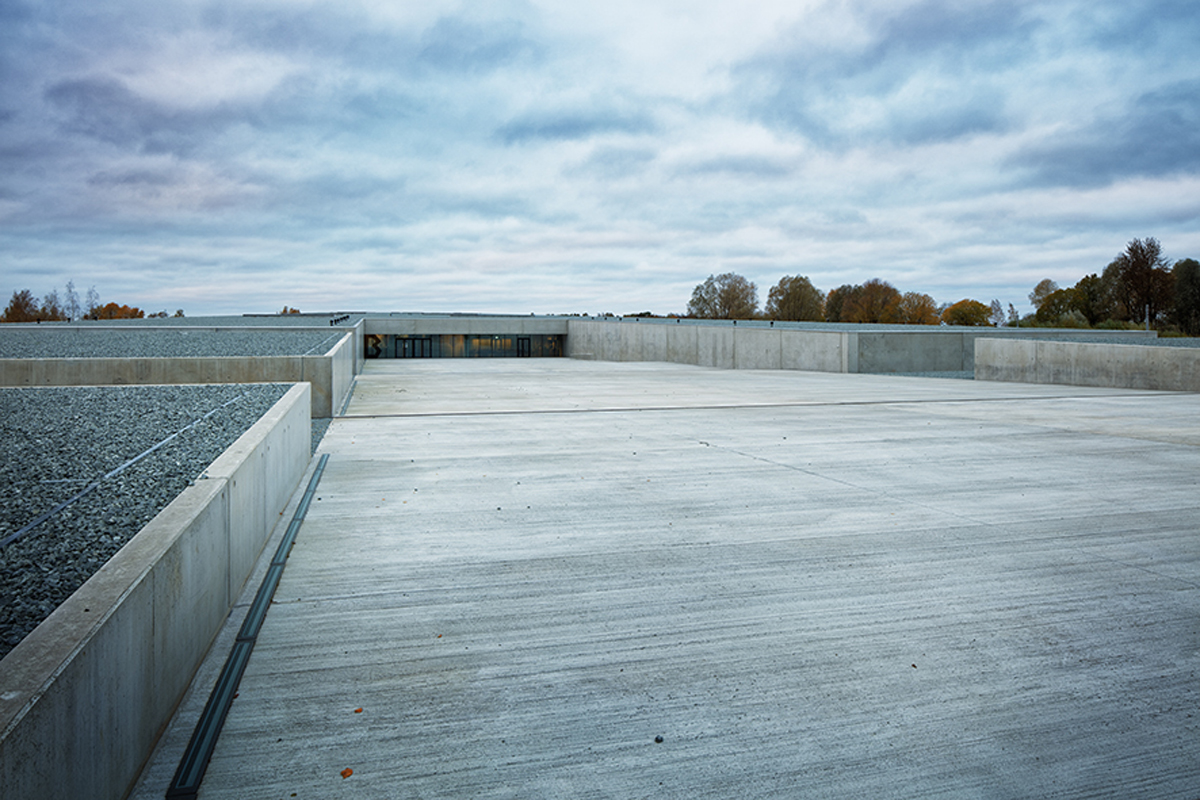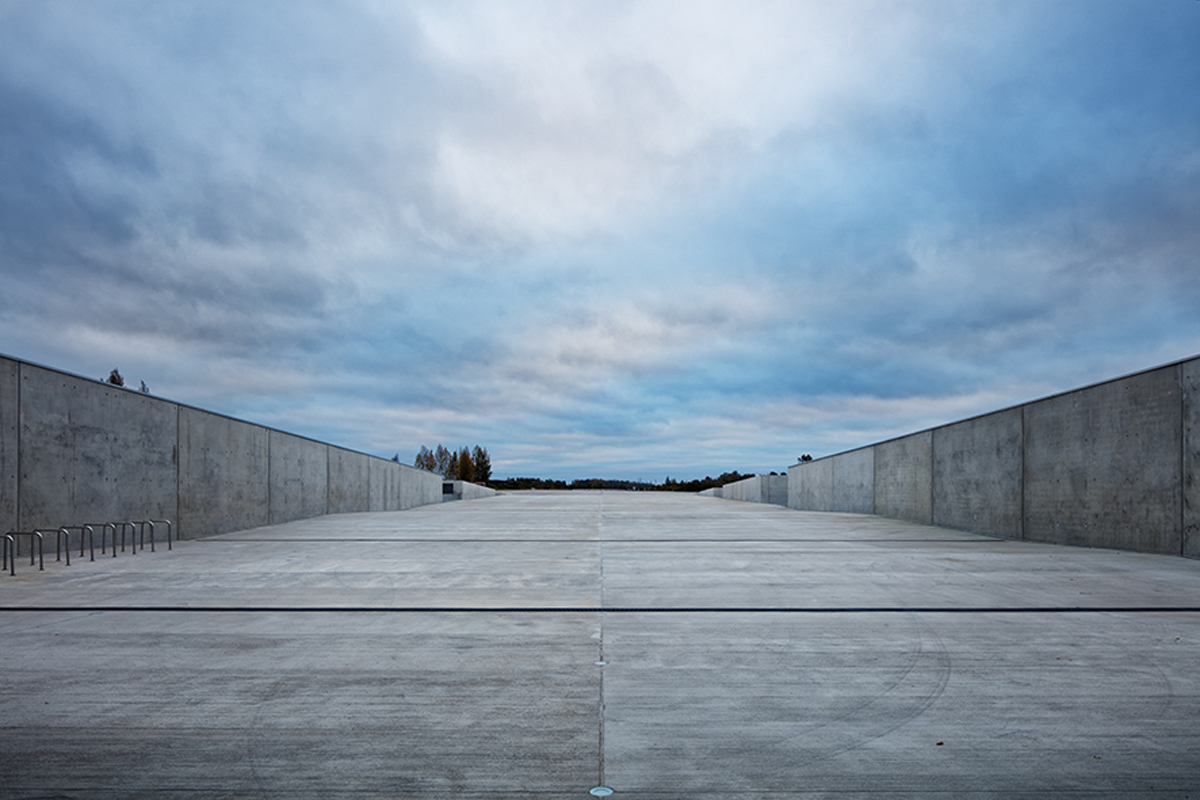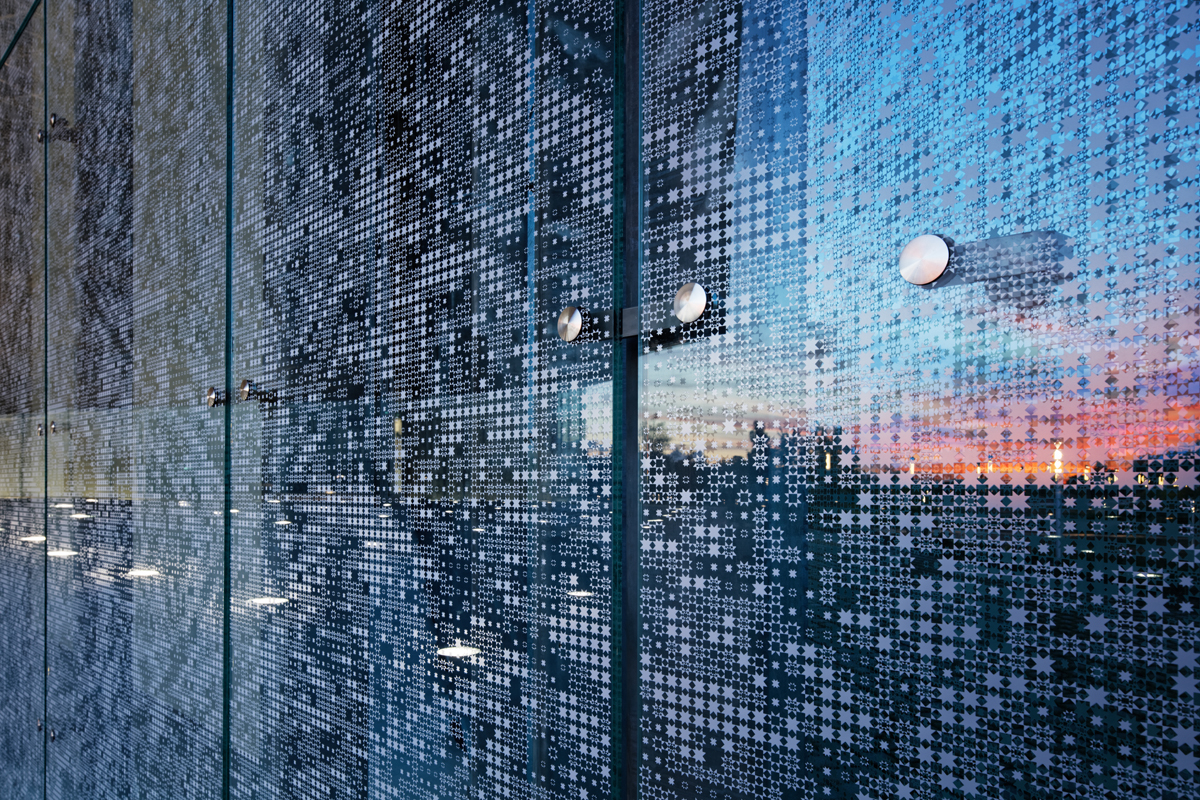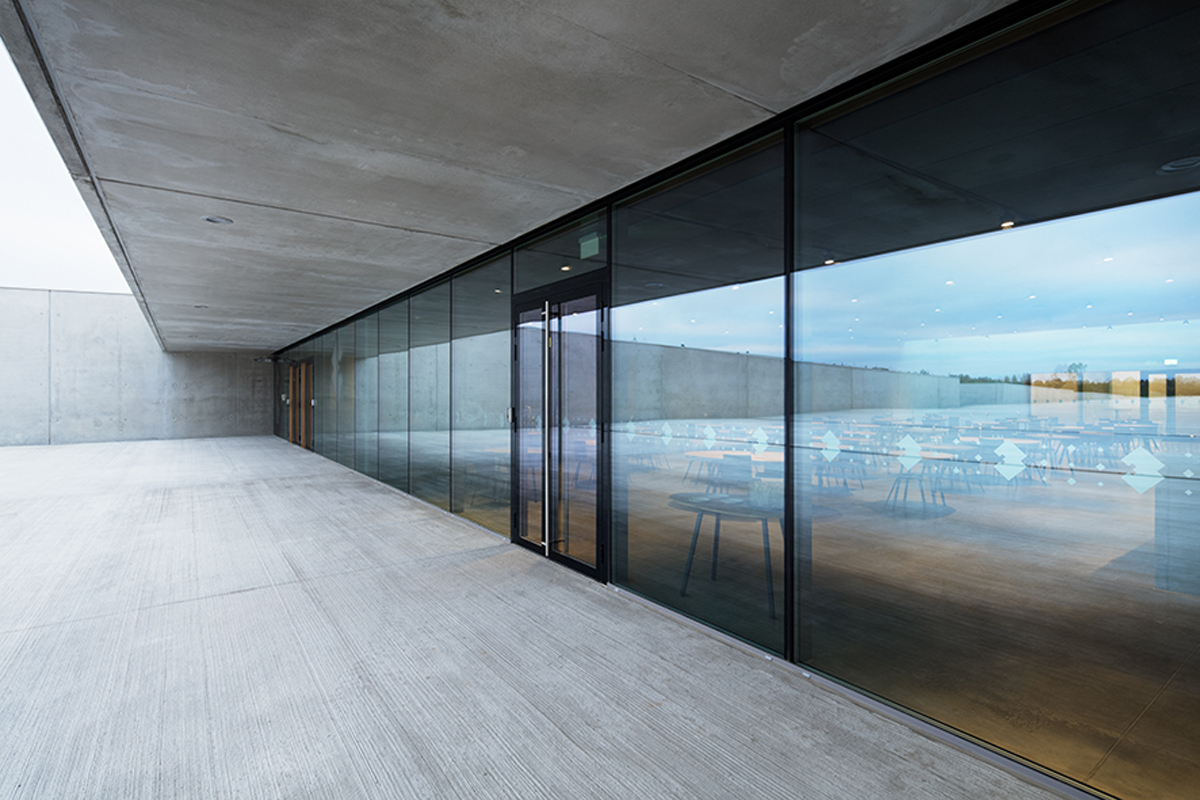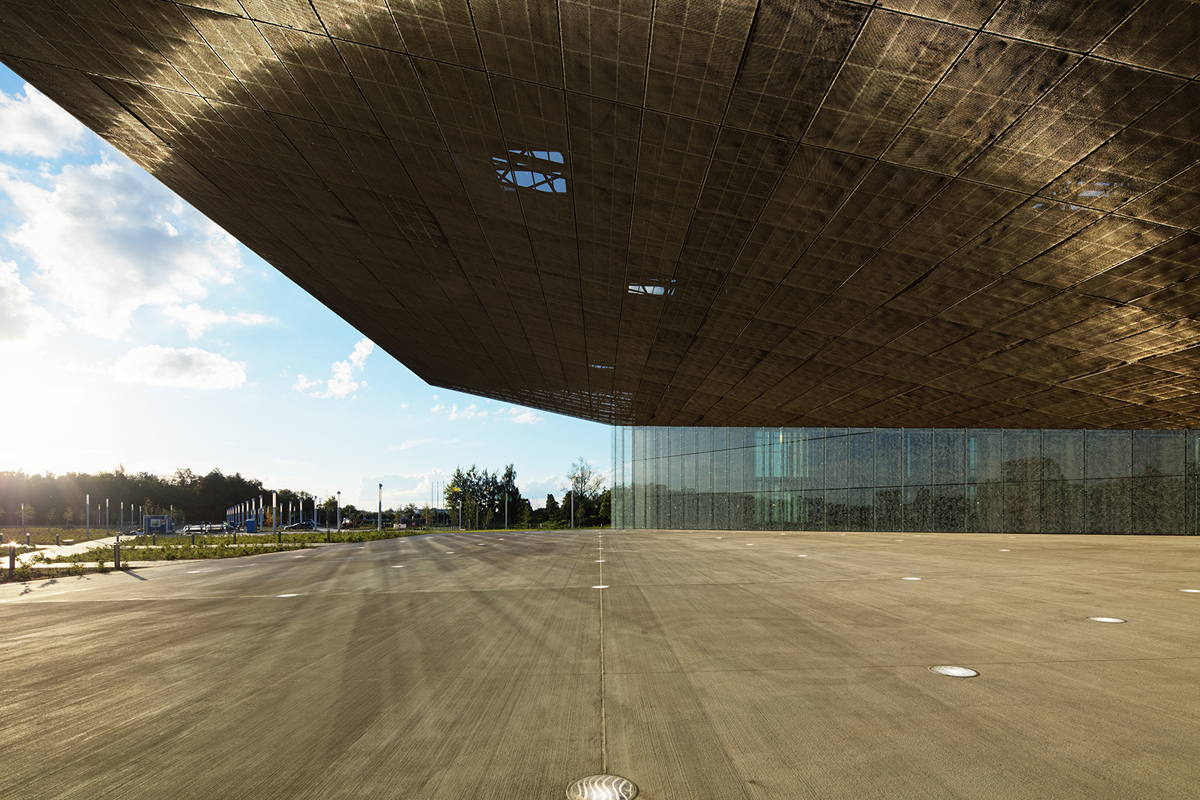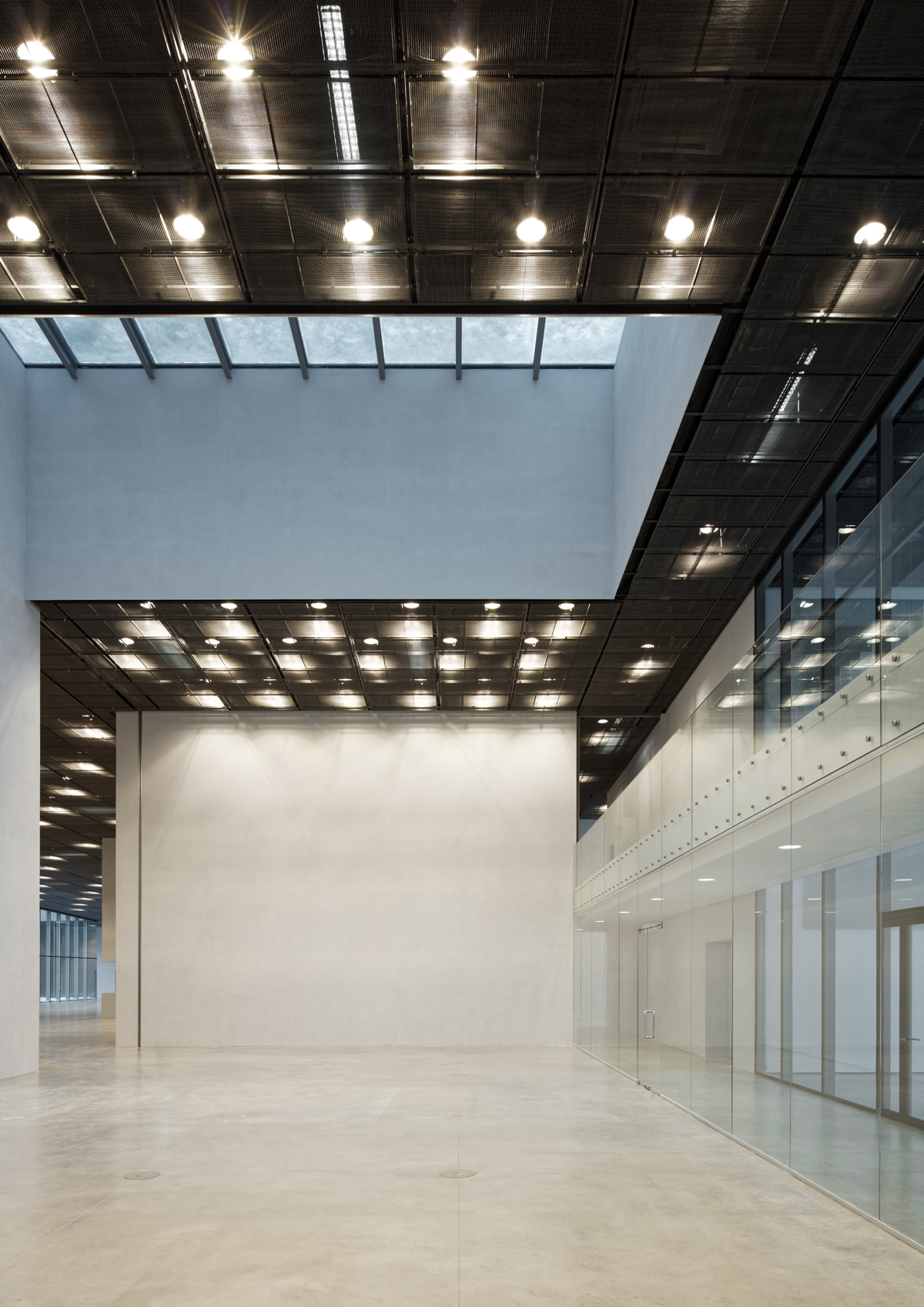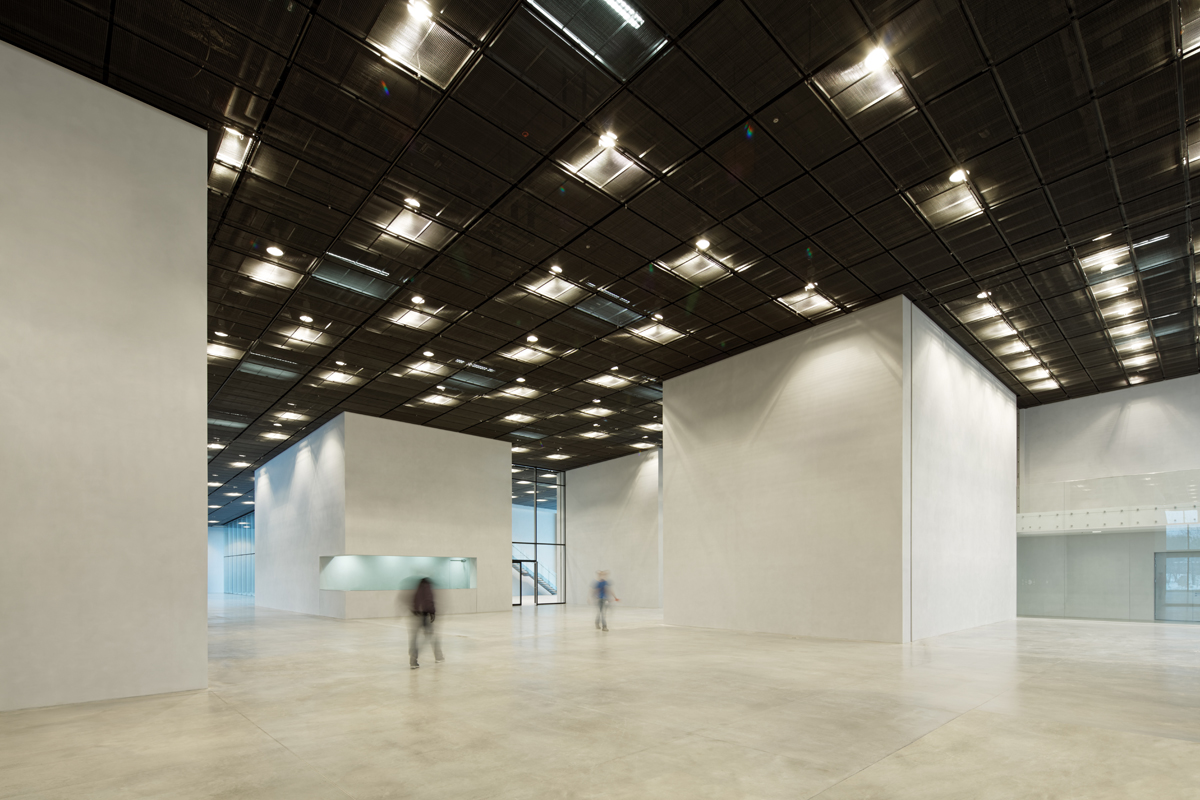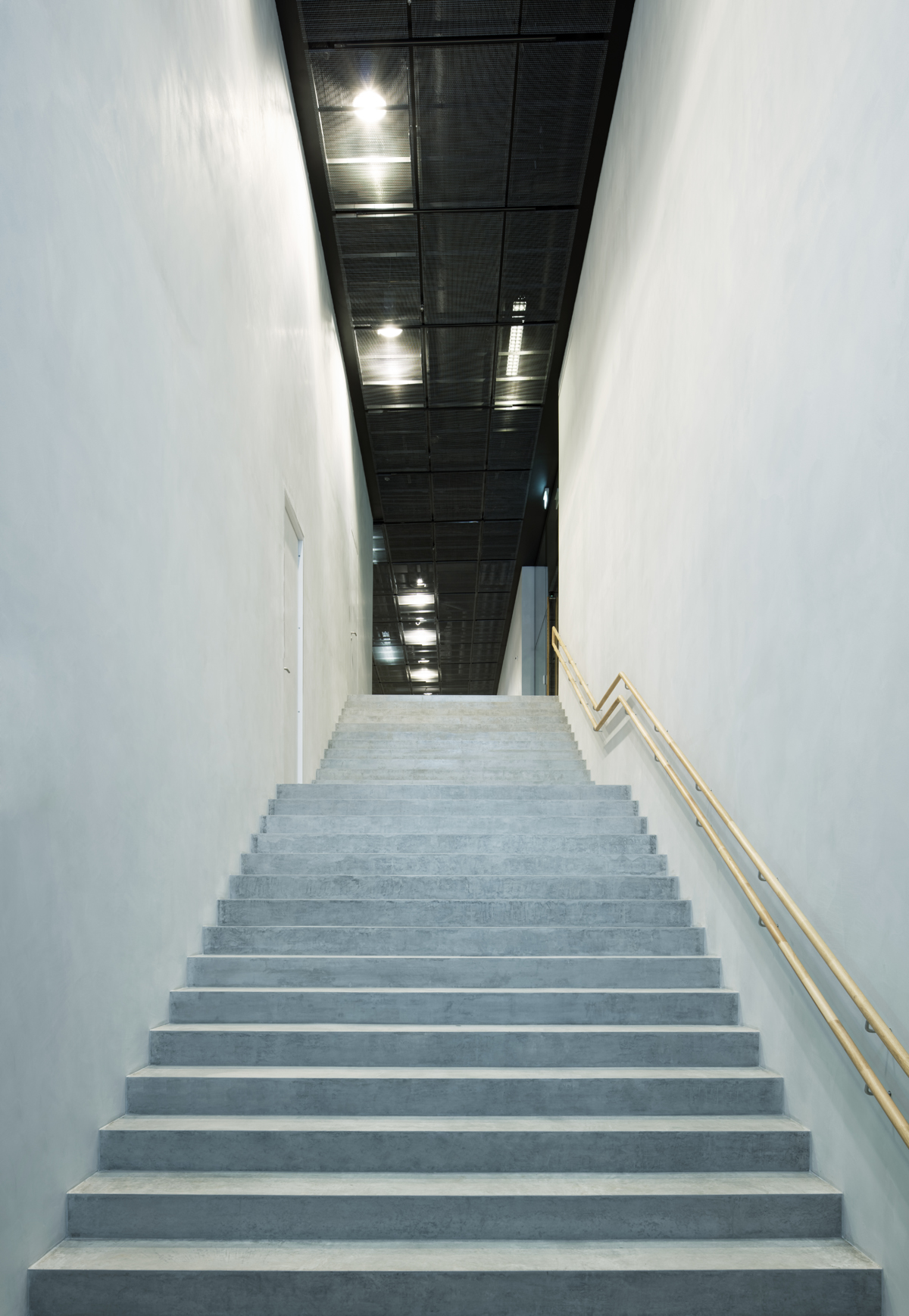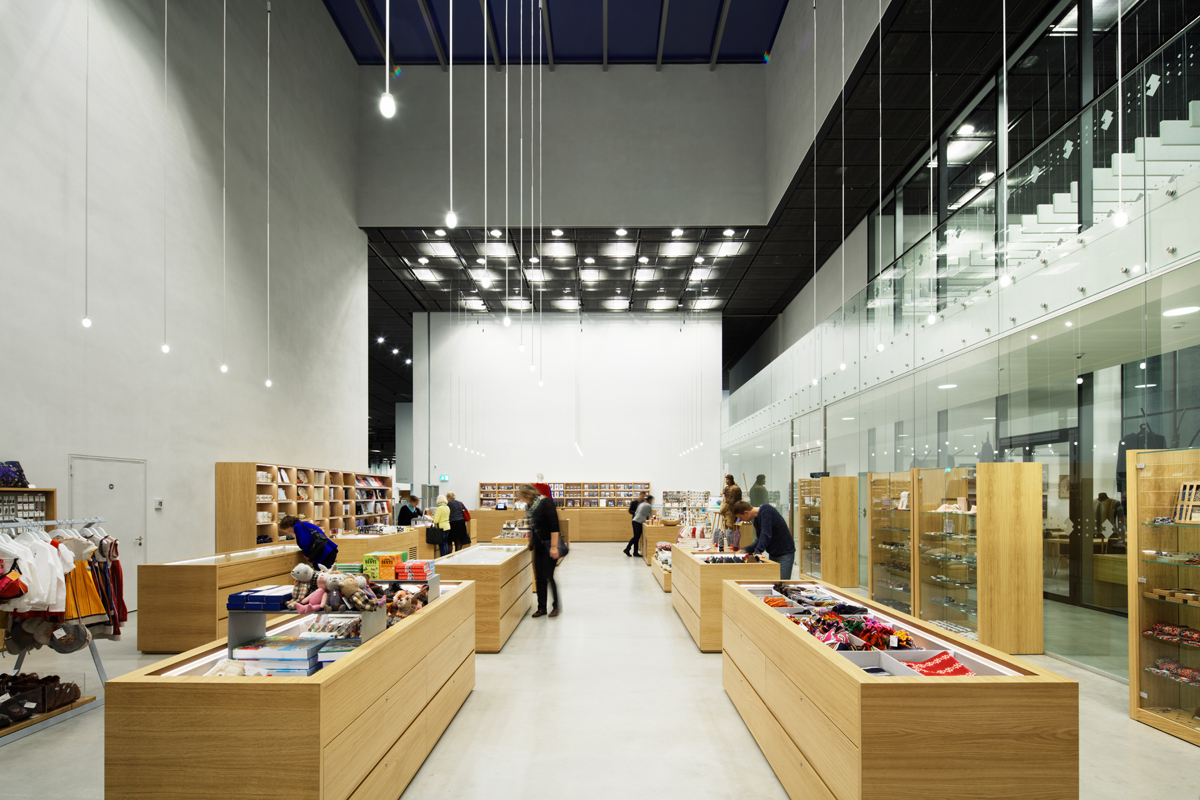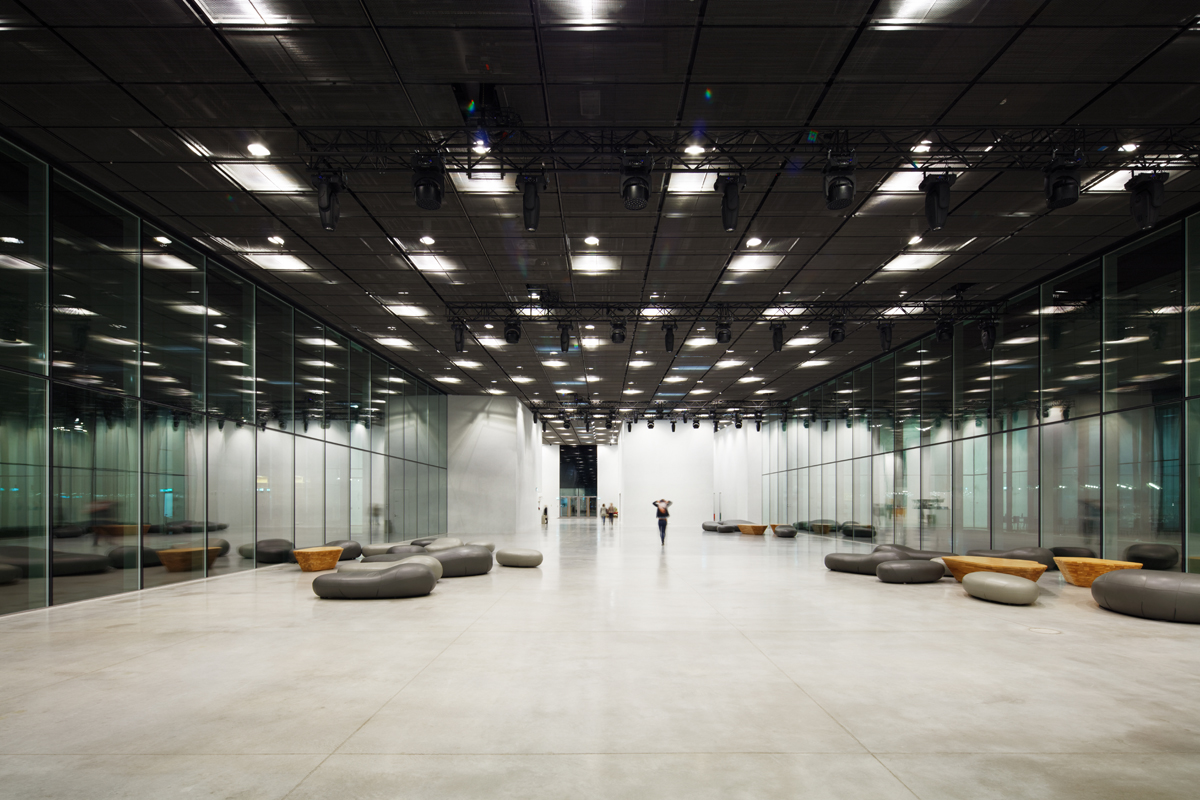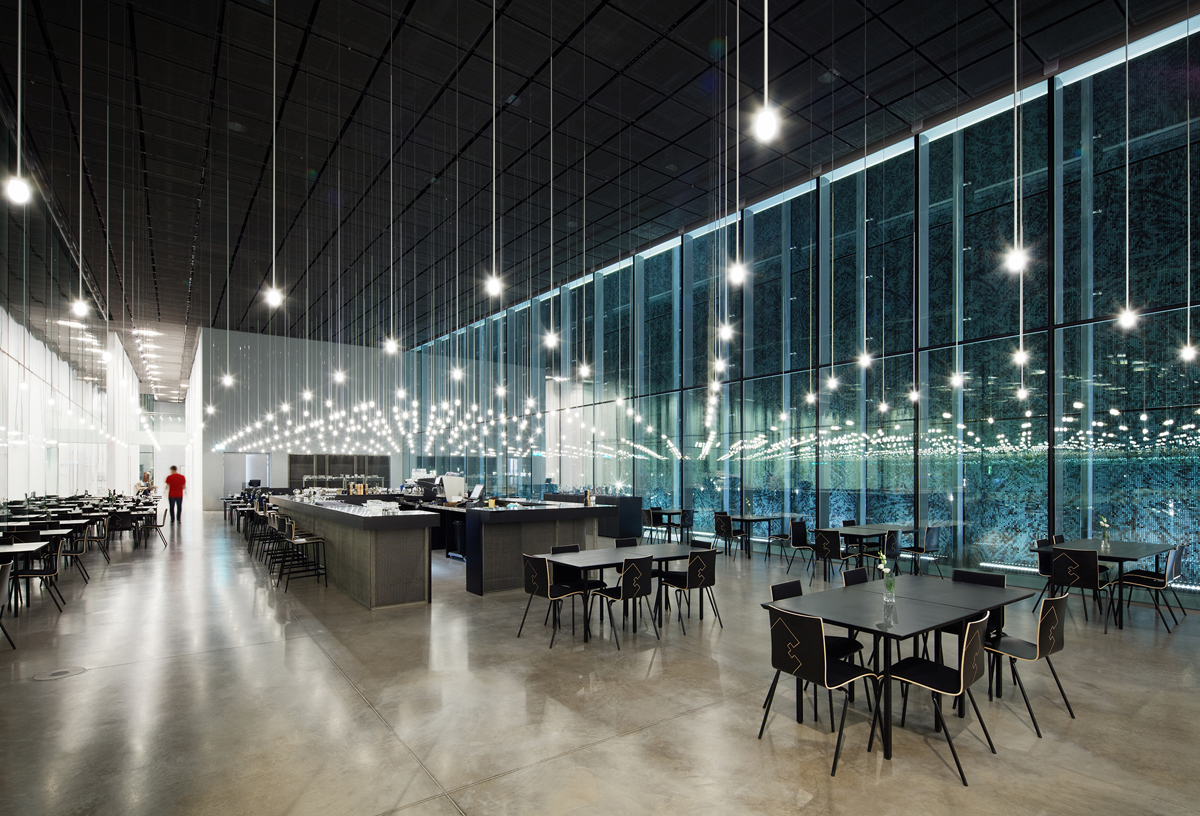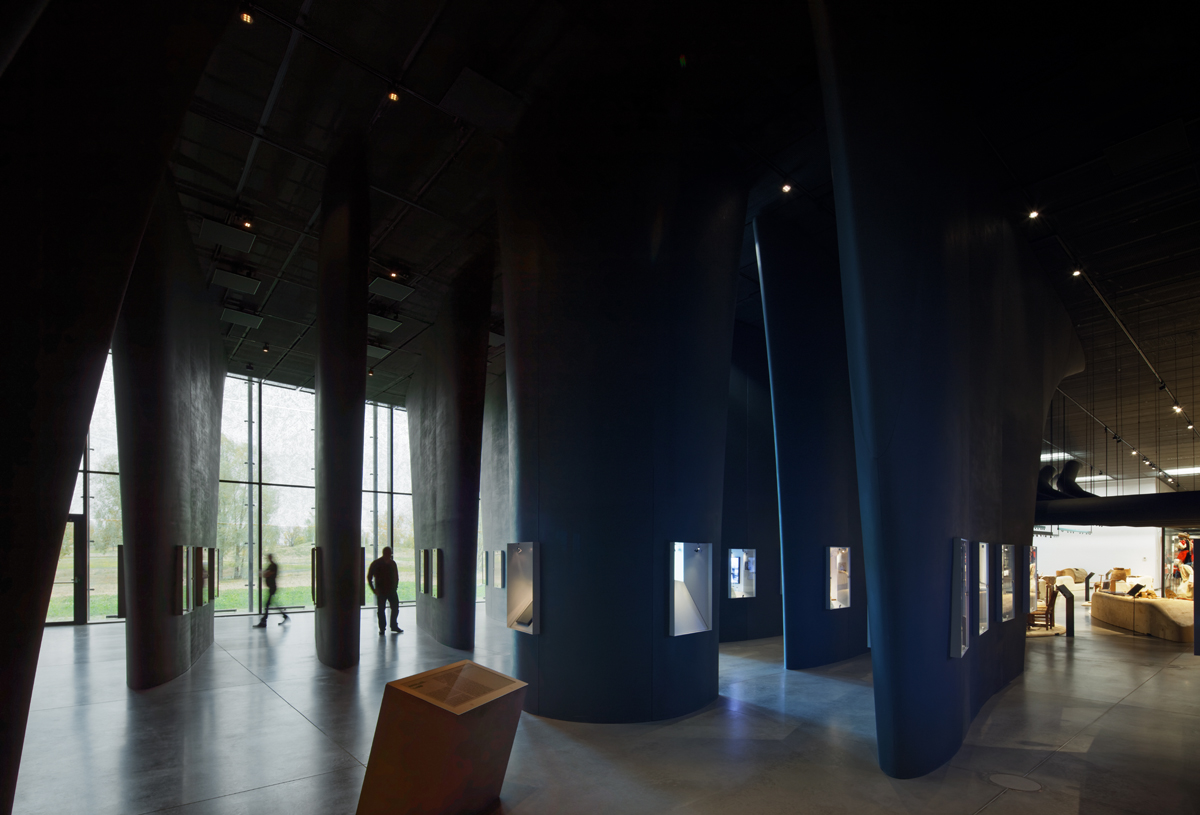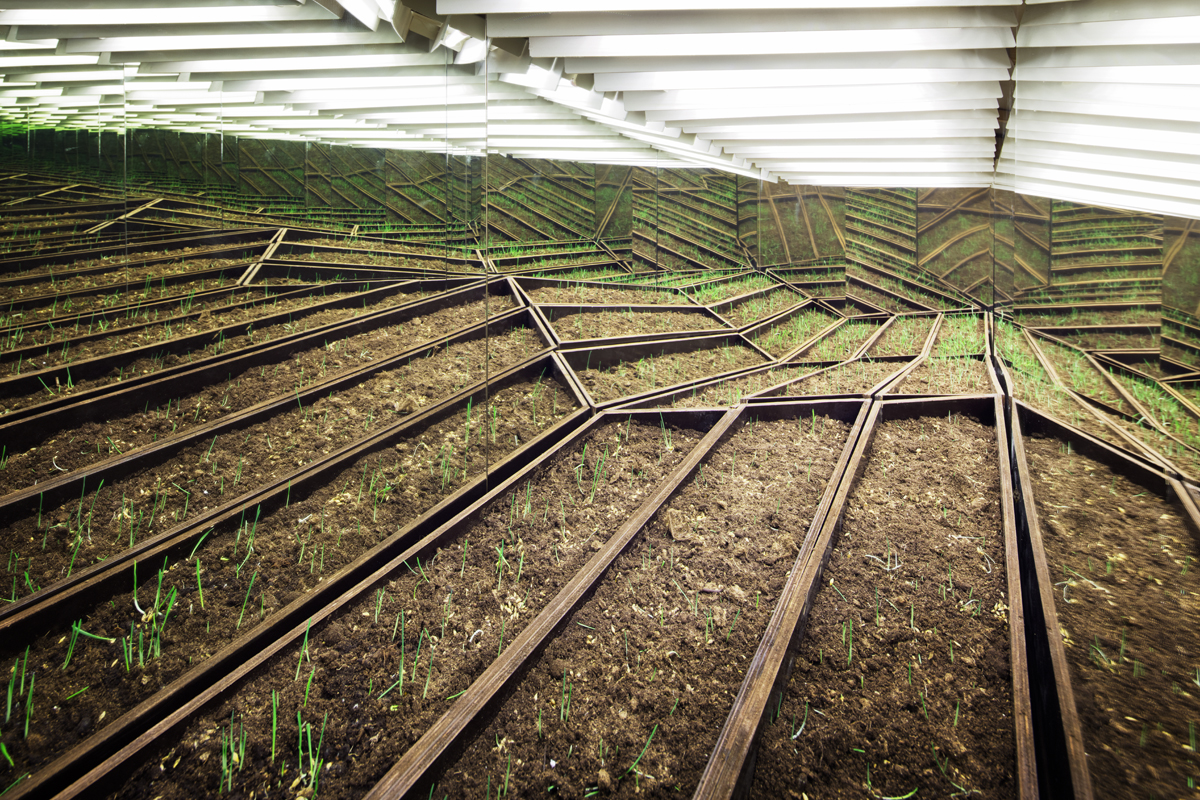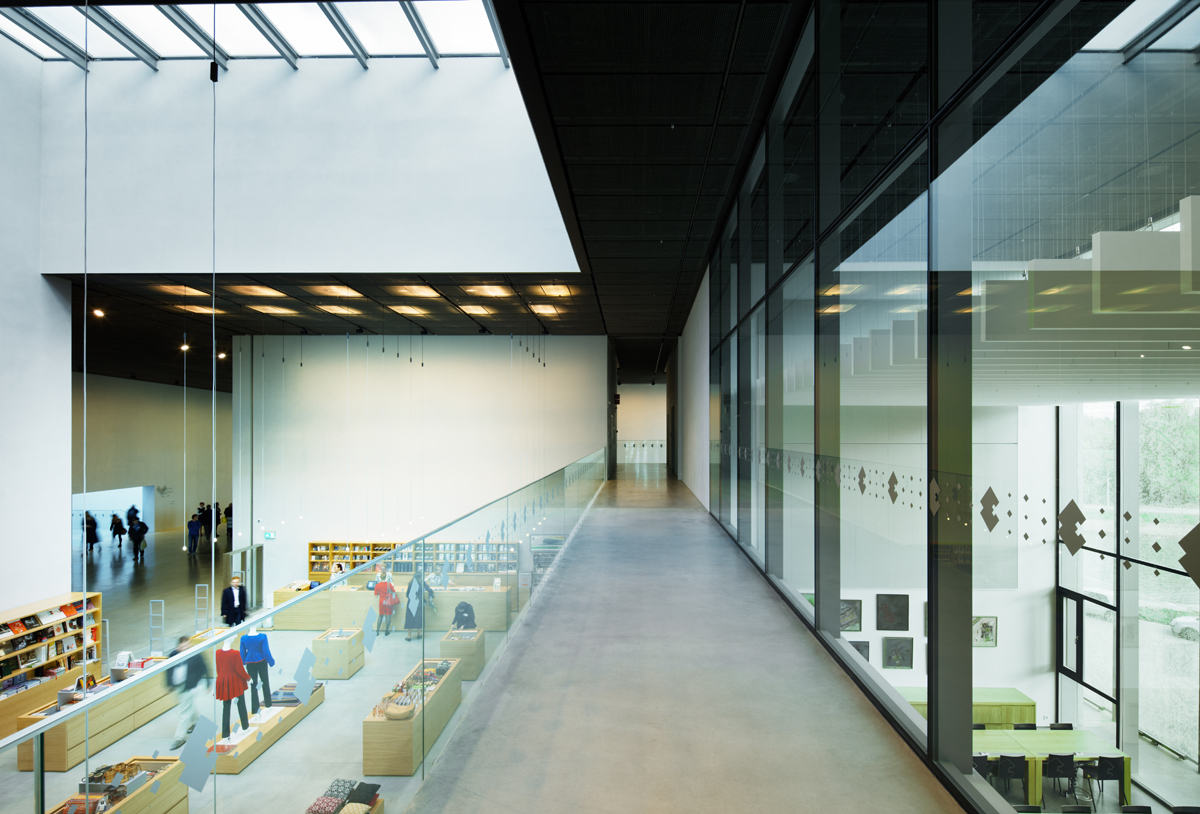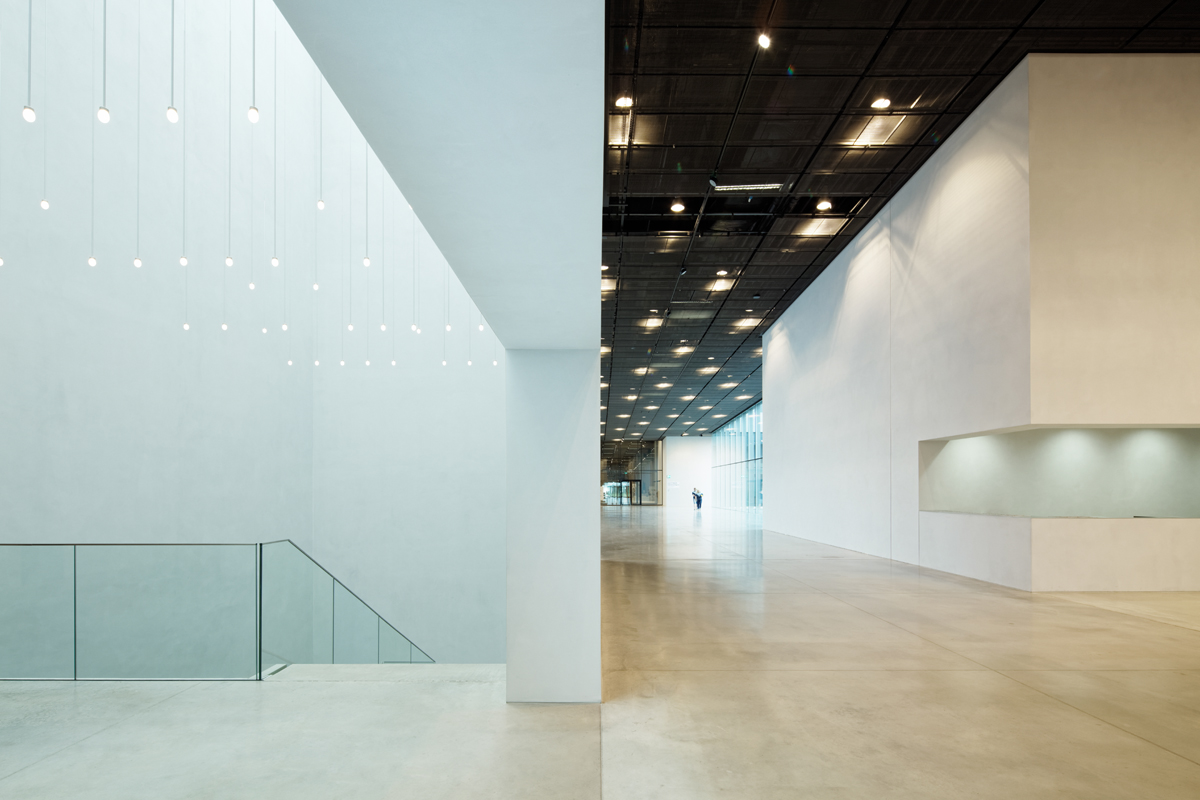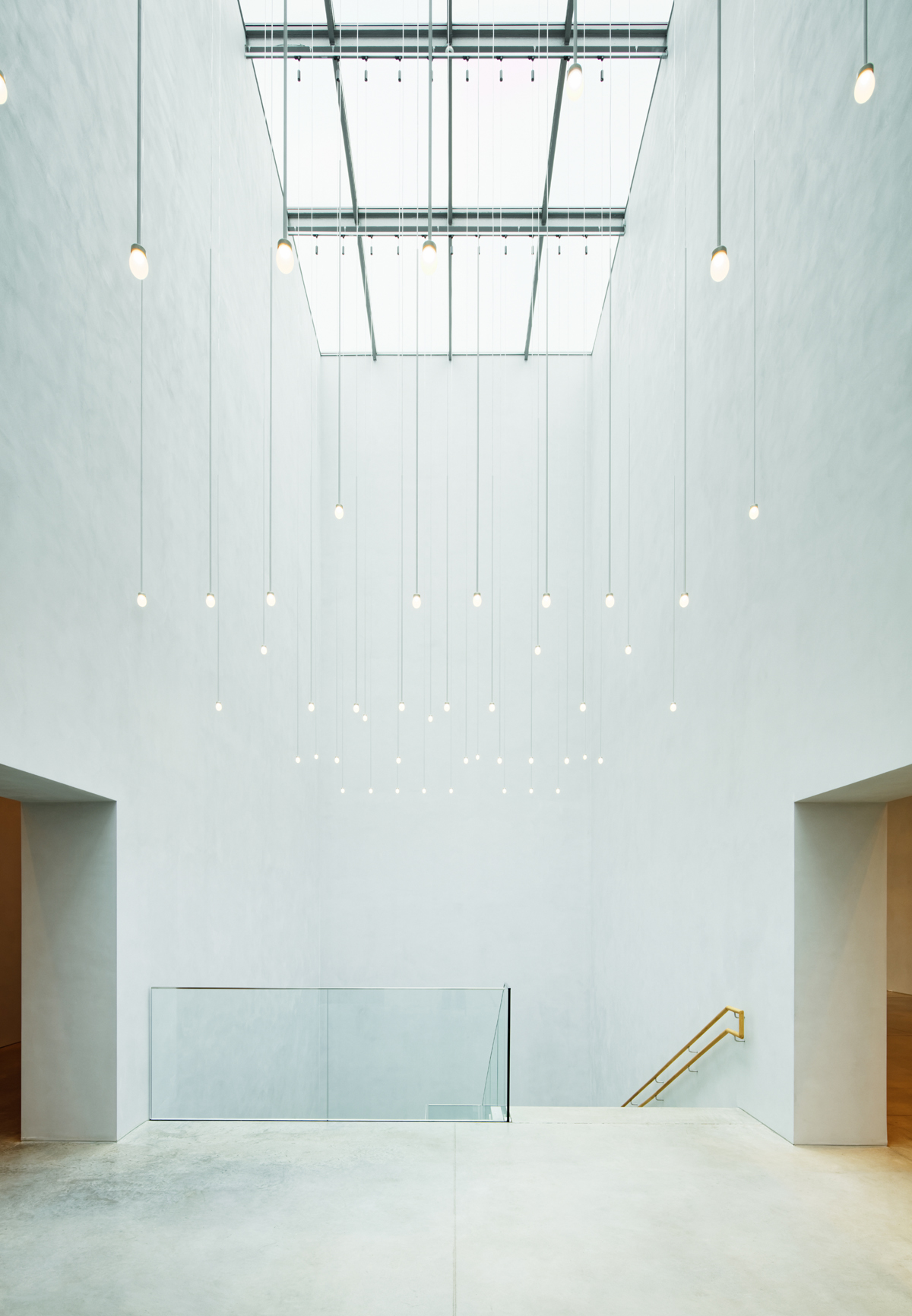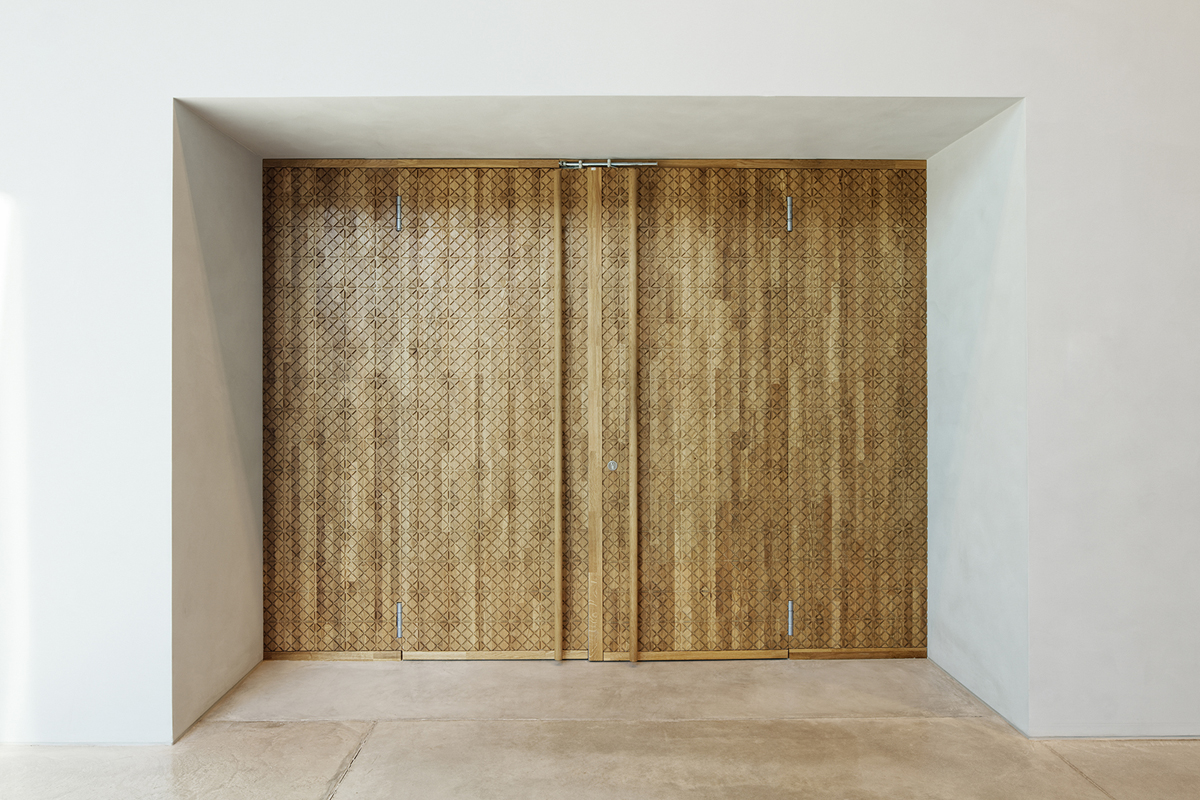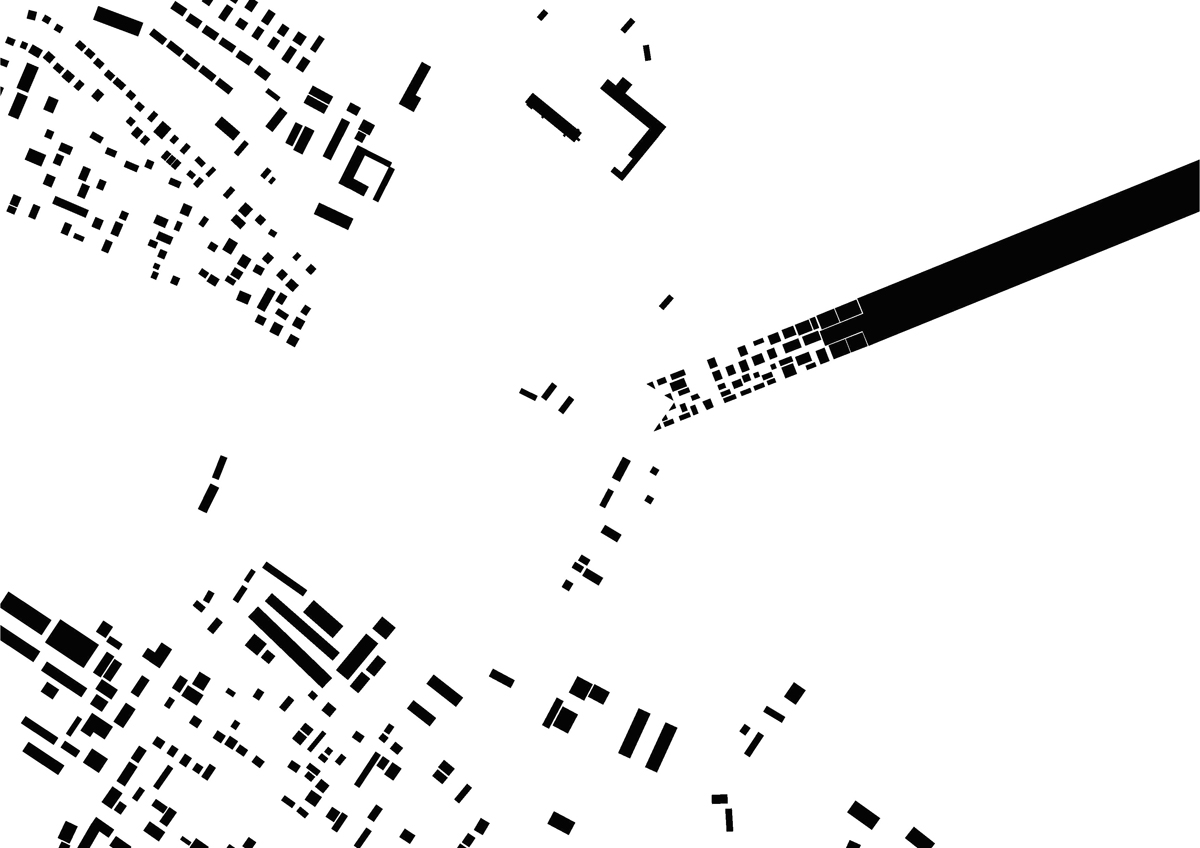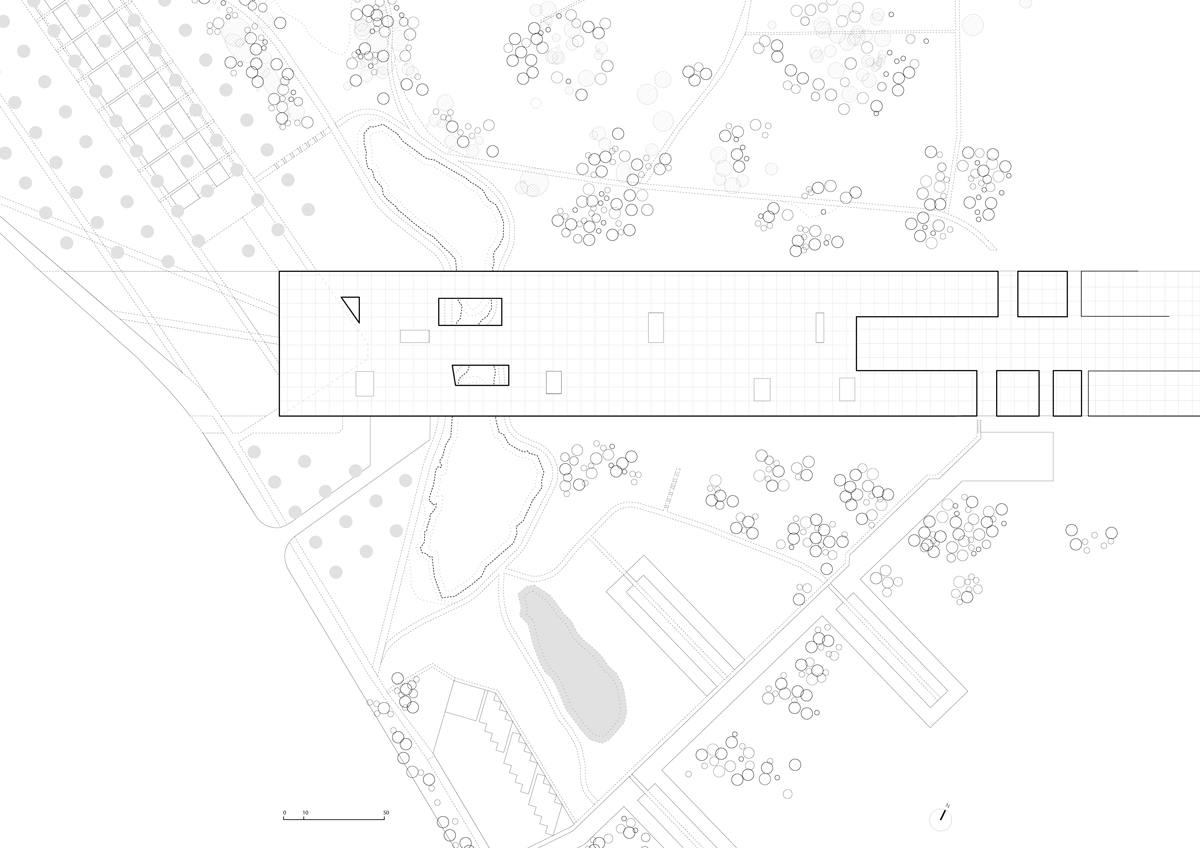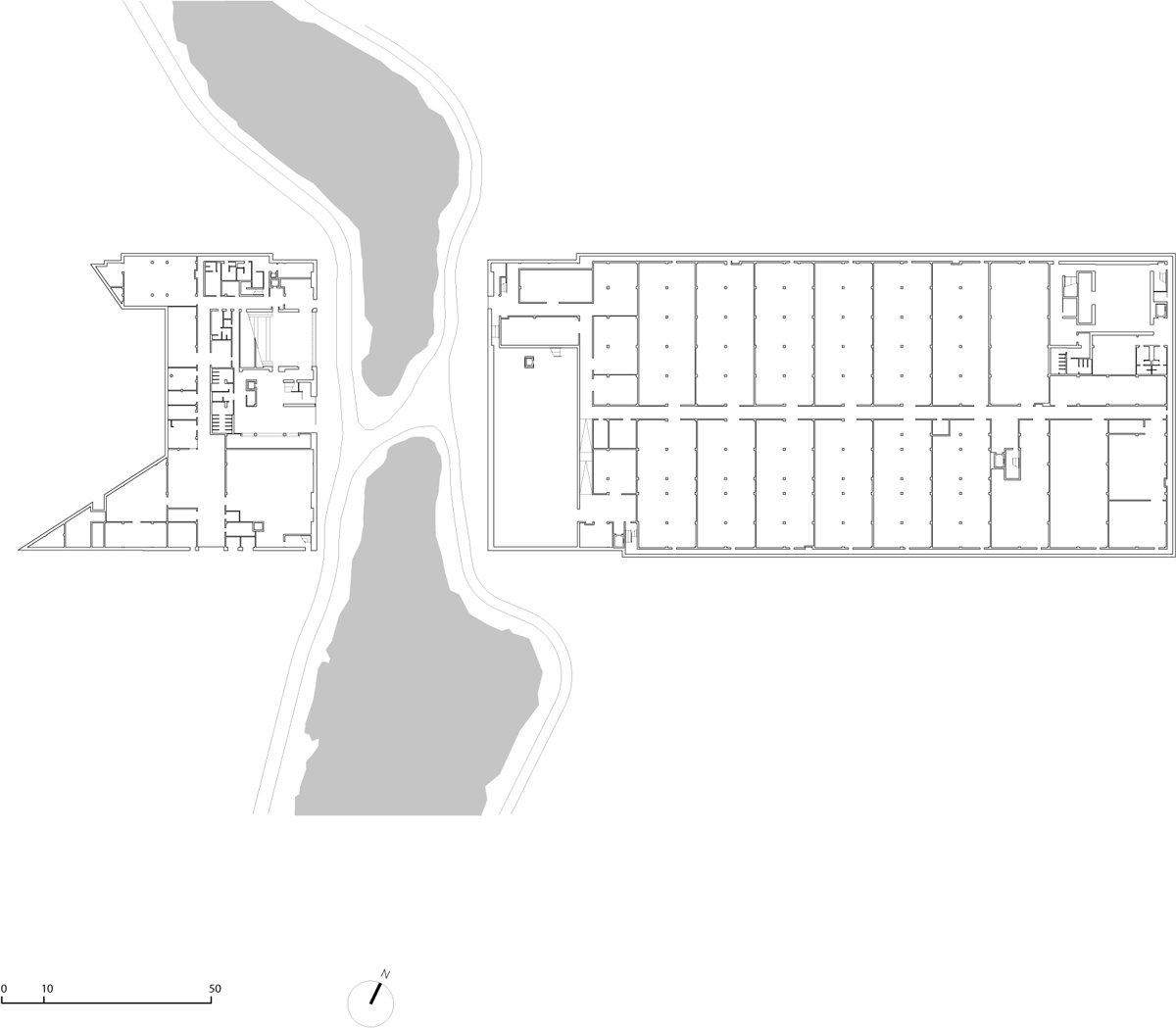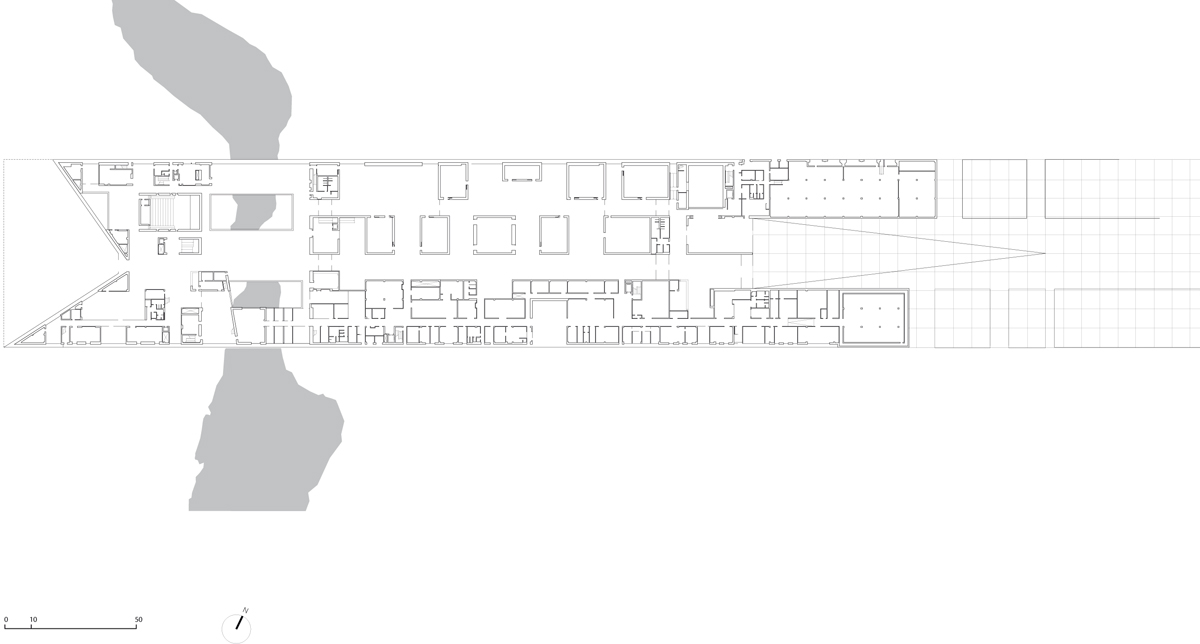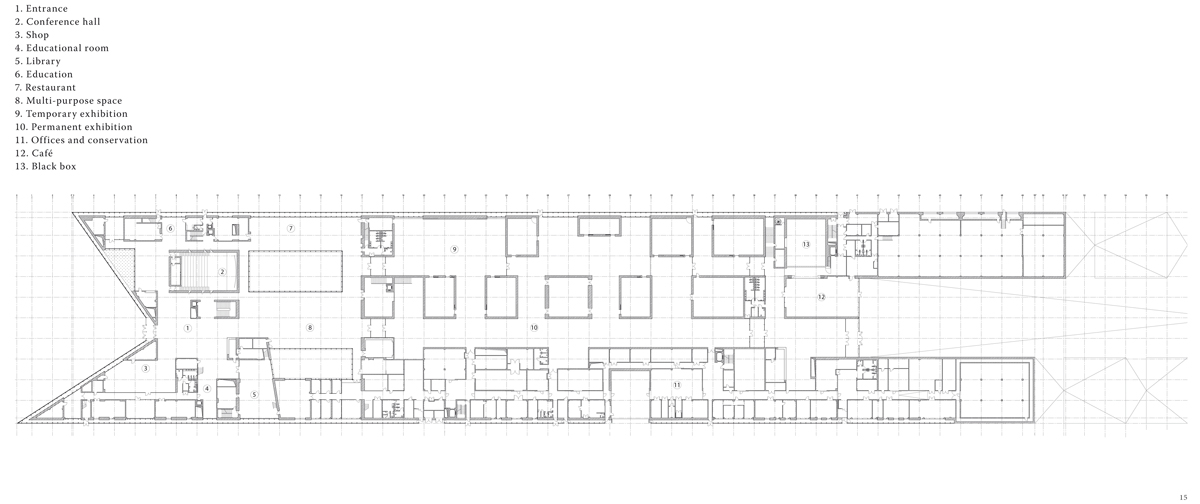 Date: 2016
Location: Tartu, Estonia
Gross Area: 39 400 m2
Acoustic design: Linda Madalik
Landscaping: Bureau Bas Smets, Kino
Lighting design: Atelier Herve Audibert
Construction Cost: Building (including interior finishes) – 54,34 M€ + 20%VAT