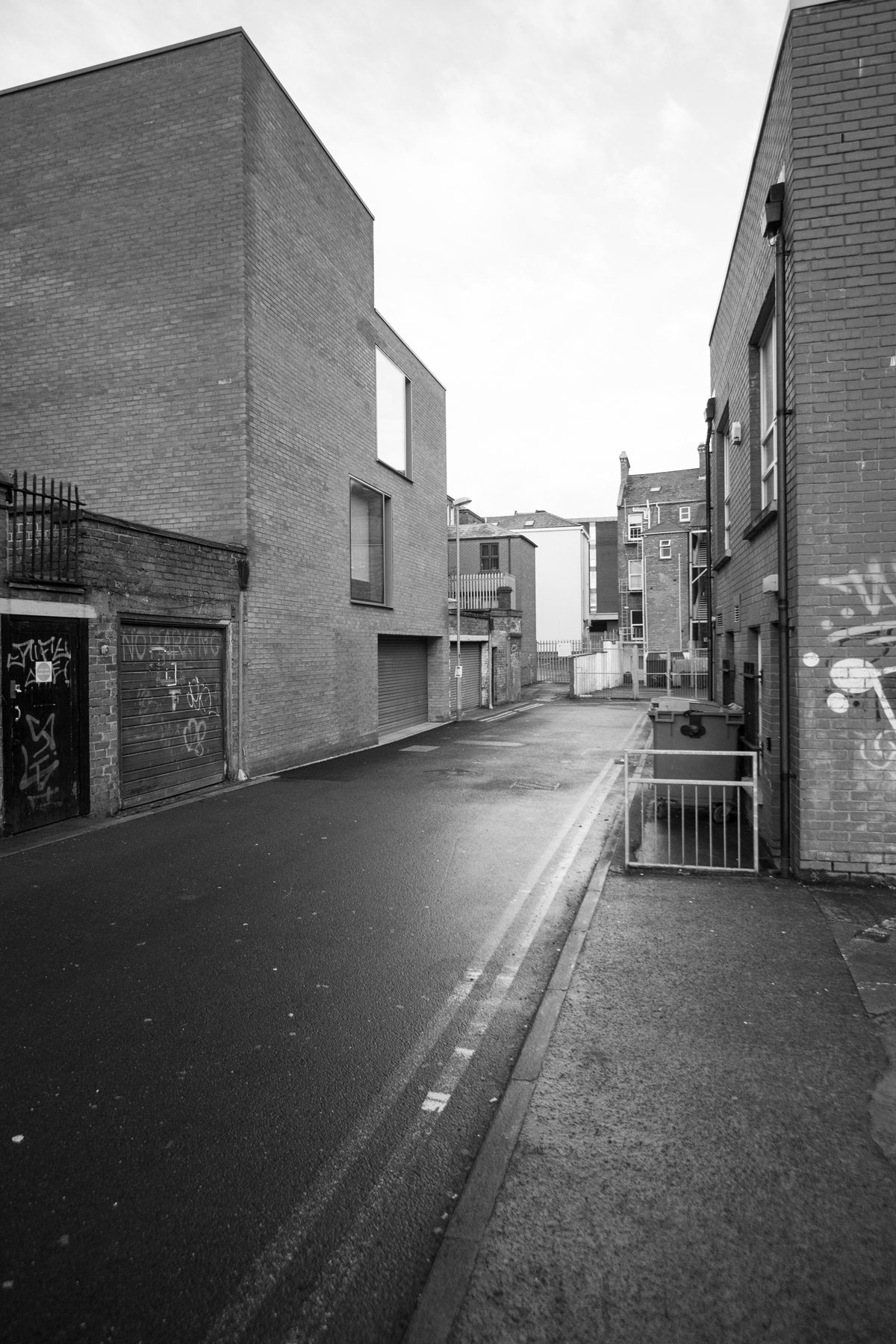 Source: McGonigle McGrath
Photography: McGonigle McGrath
This project is the second of 2 proposed Homes from Home for Clic Sargent, the UK's leading cancer charity for children and young people and their families.
The site lies within Queens Conservation Area and comprises a 5 storey Grade B2 Listed townhouse and yard, spanning from College Gardens to Elmwood Mews.
The immediate context is of a tall, handsome period terrace, one of a number which comprise the north side of the street. Many of the green front gardens have been lost to bitmac parking courts. To the rear, there is a disparate range of backlands forms, many of which present highly defensive elevations to the mews.
The integrity of the listed building and terrace are protected, with retention and restoration of period features and details. New additions are distinct and compliment retained elements. The Home from Home occupies the main retained period building, accessed from College Gardens, and distinct from the office which is to the rear, accessed from the Mews.
The massing of the added elements comprises a diminishing series of simple blocks which spiral away from the existing retained building. The new elements are simple in form, and have carefully proportioned openings and wall thicknesses. Detailing of the roofs in relationship to the walls is crisp and precise.
Materials are flush pointed red brick, chosen to compliment the traditional stock housing brick of Belfast evident in the existing building, lead or dark zinc roofs and wall cappings, and carefully detailed windows and doors.
A single tree enlivens the rear courtyard.
The restrained forms sit in harmonious contrast with the strong nature of the existing period dwelling, and also resonate in the wider context of Belfast as a city of robust buildings.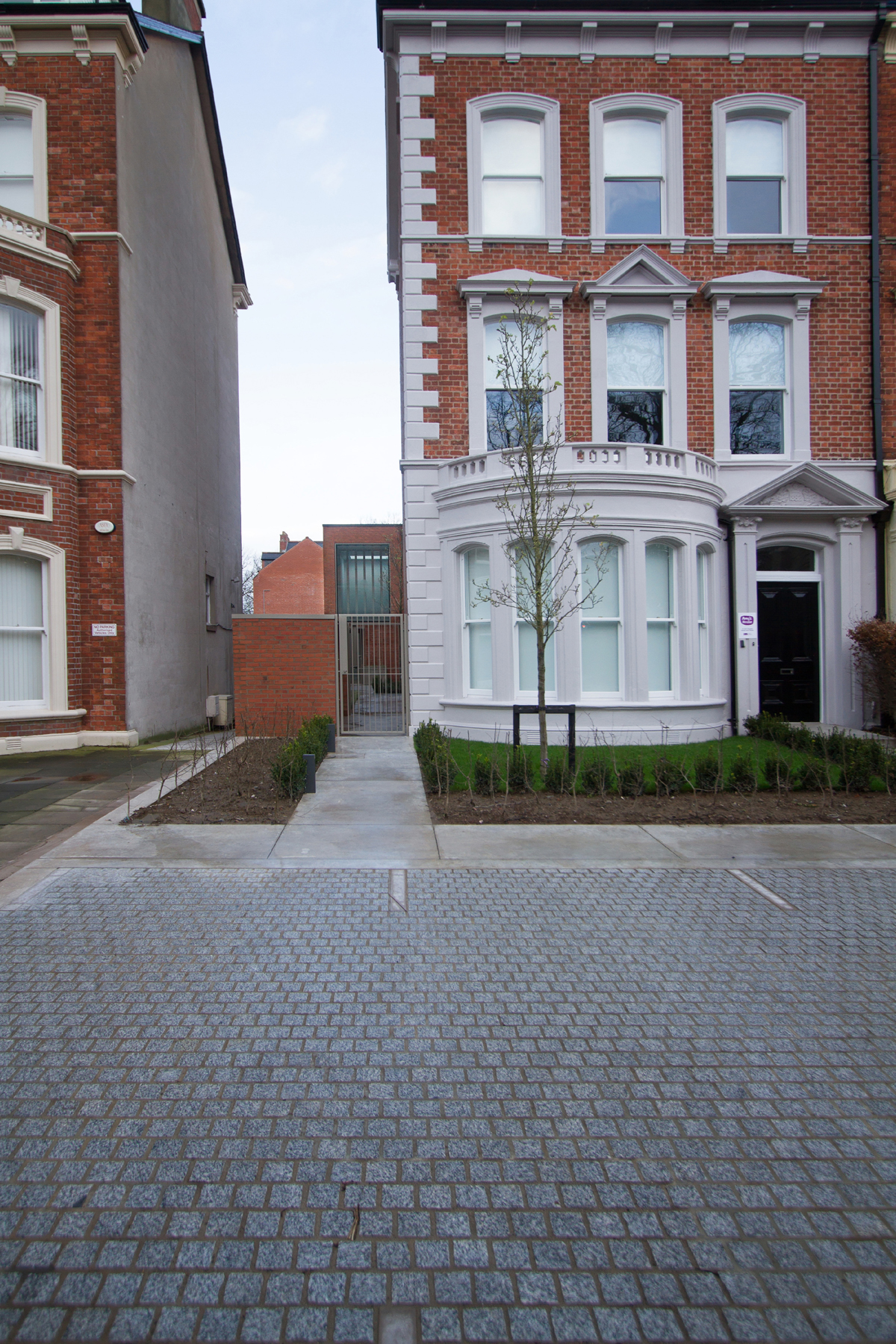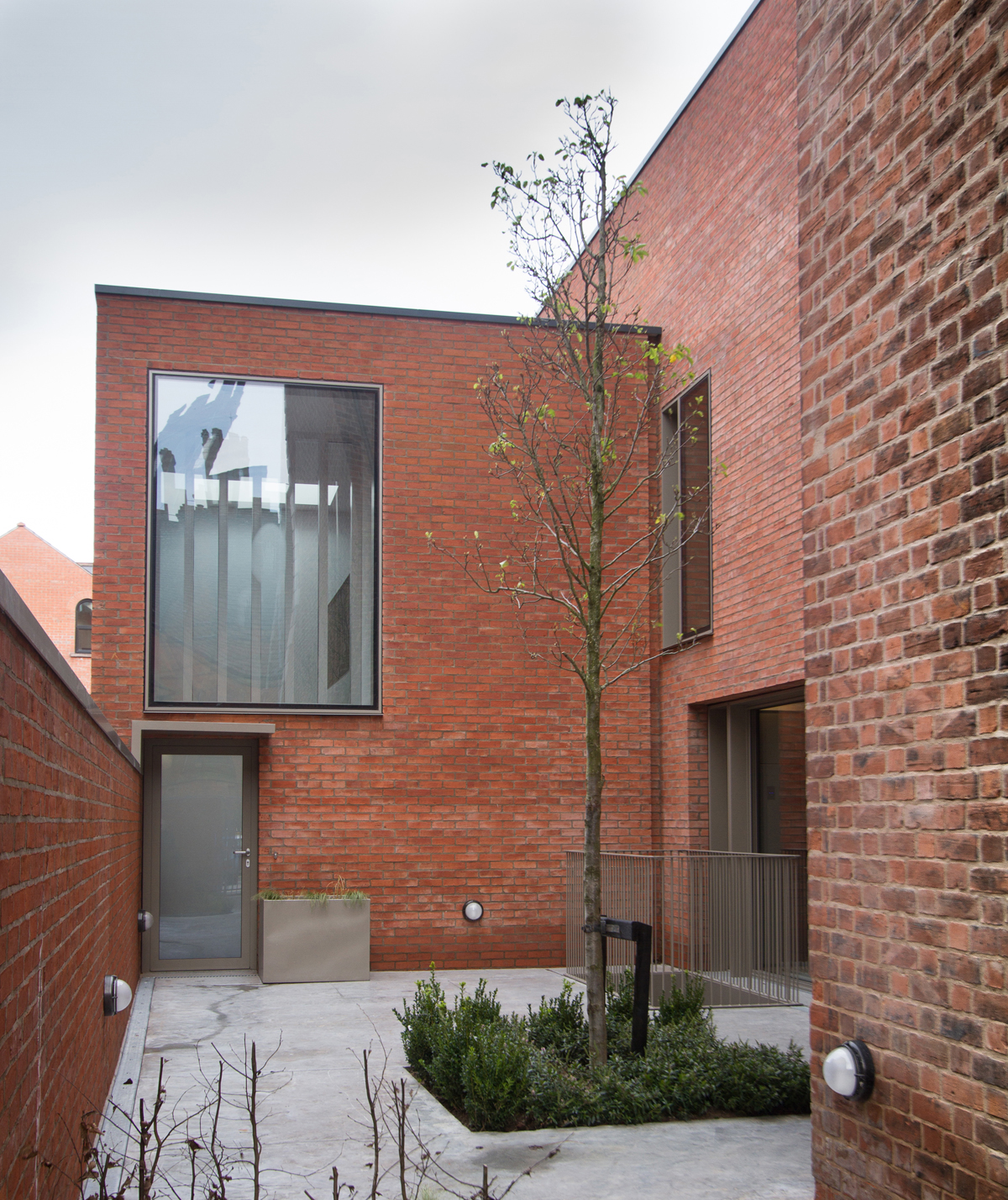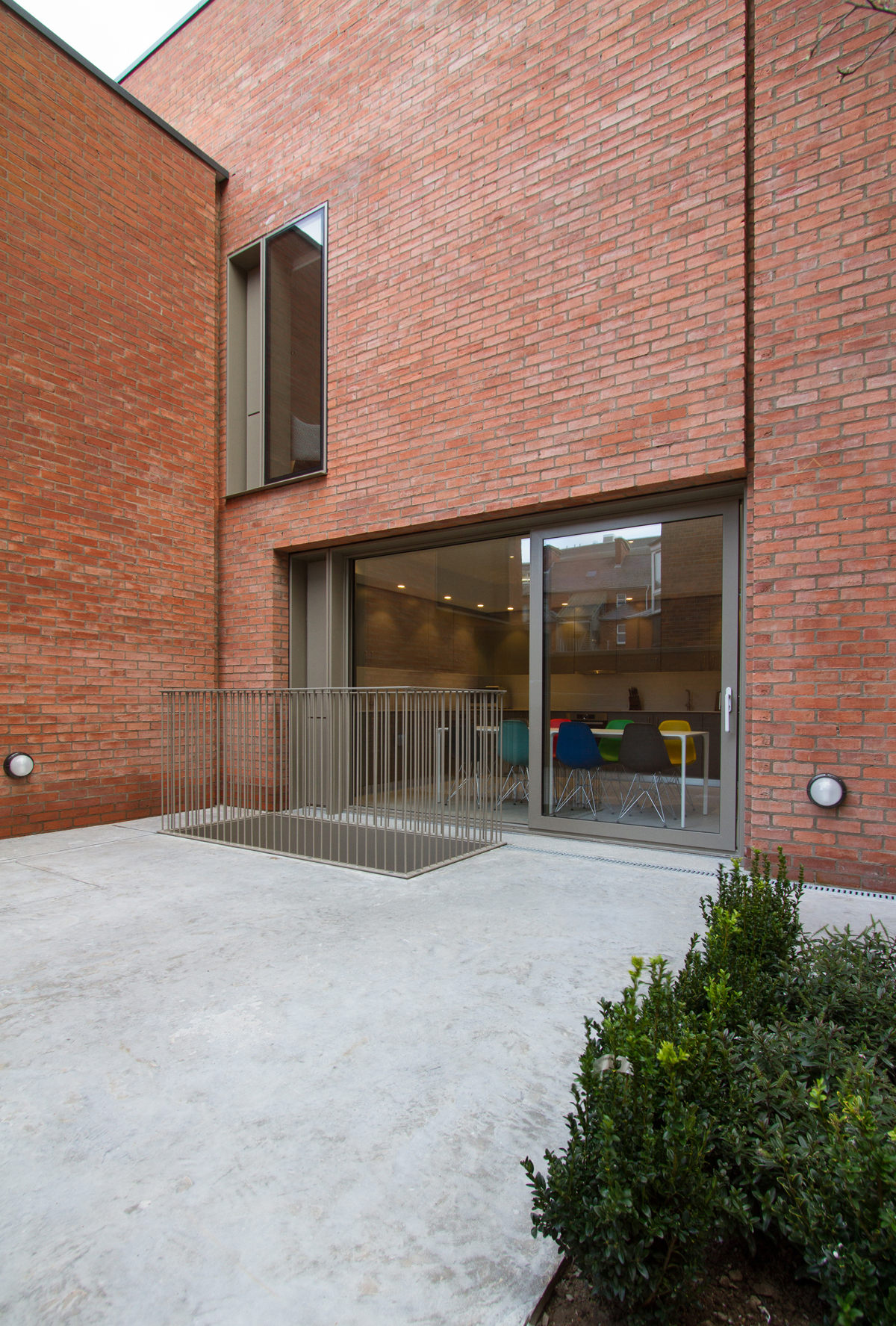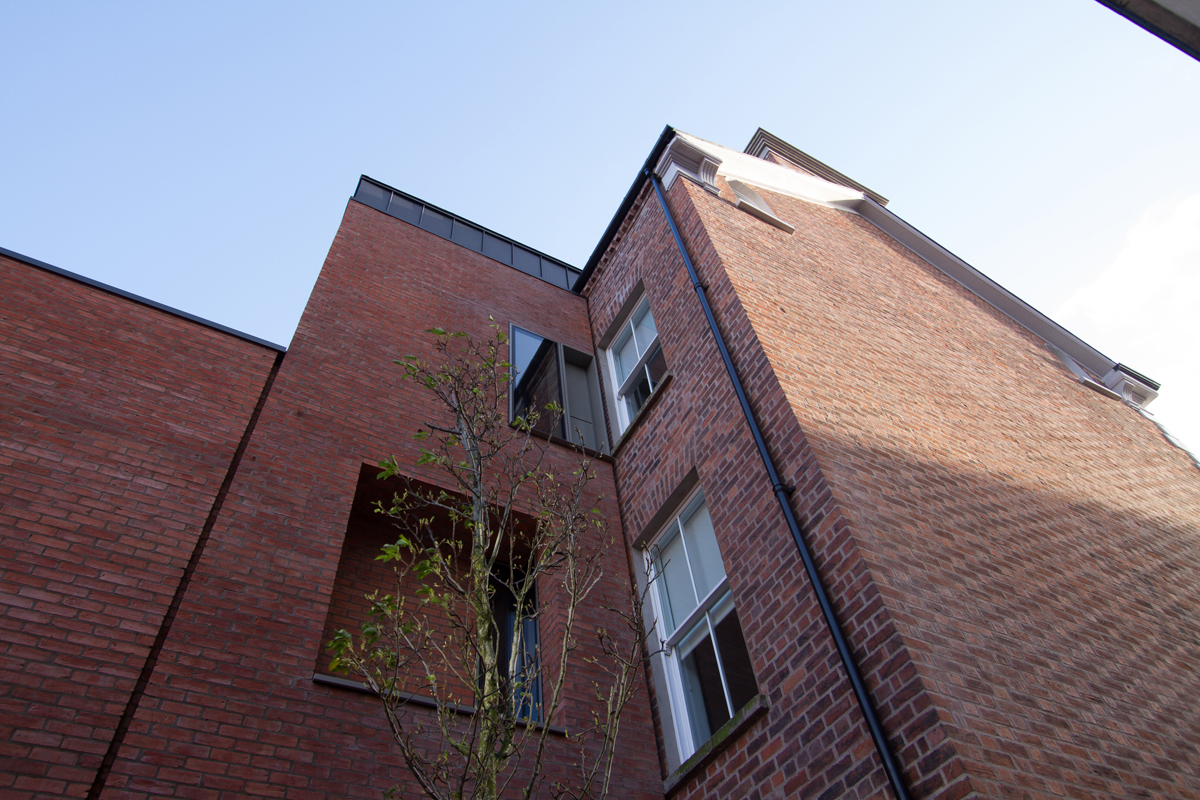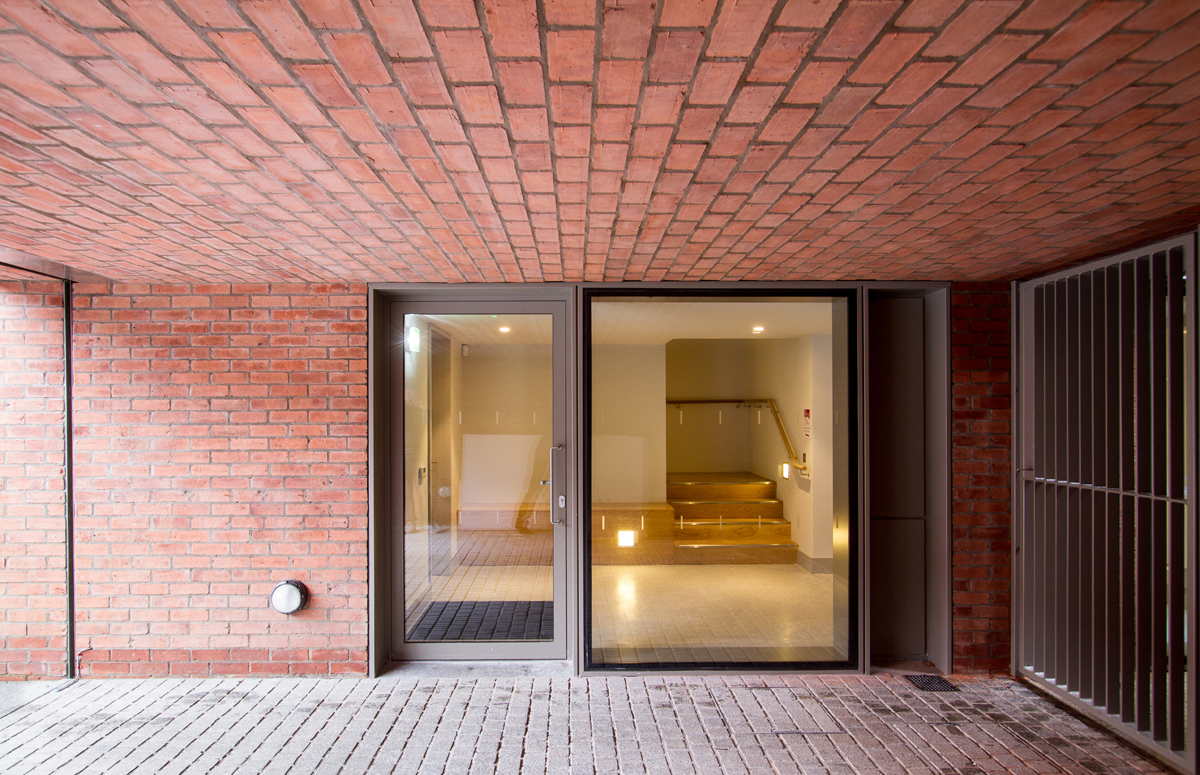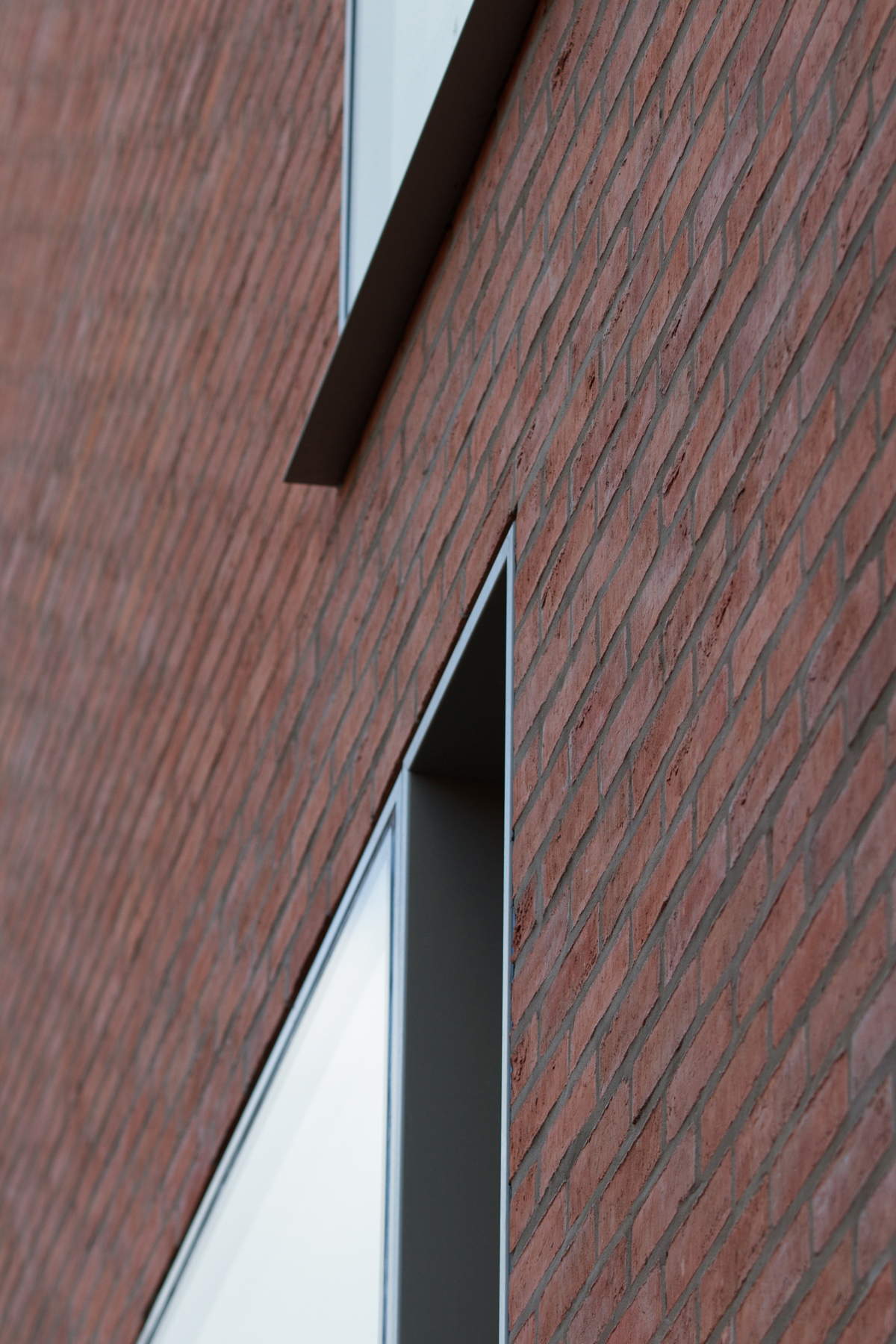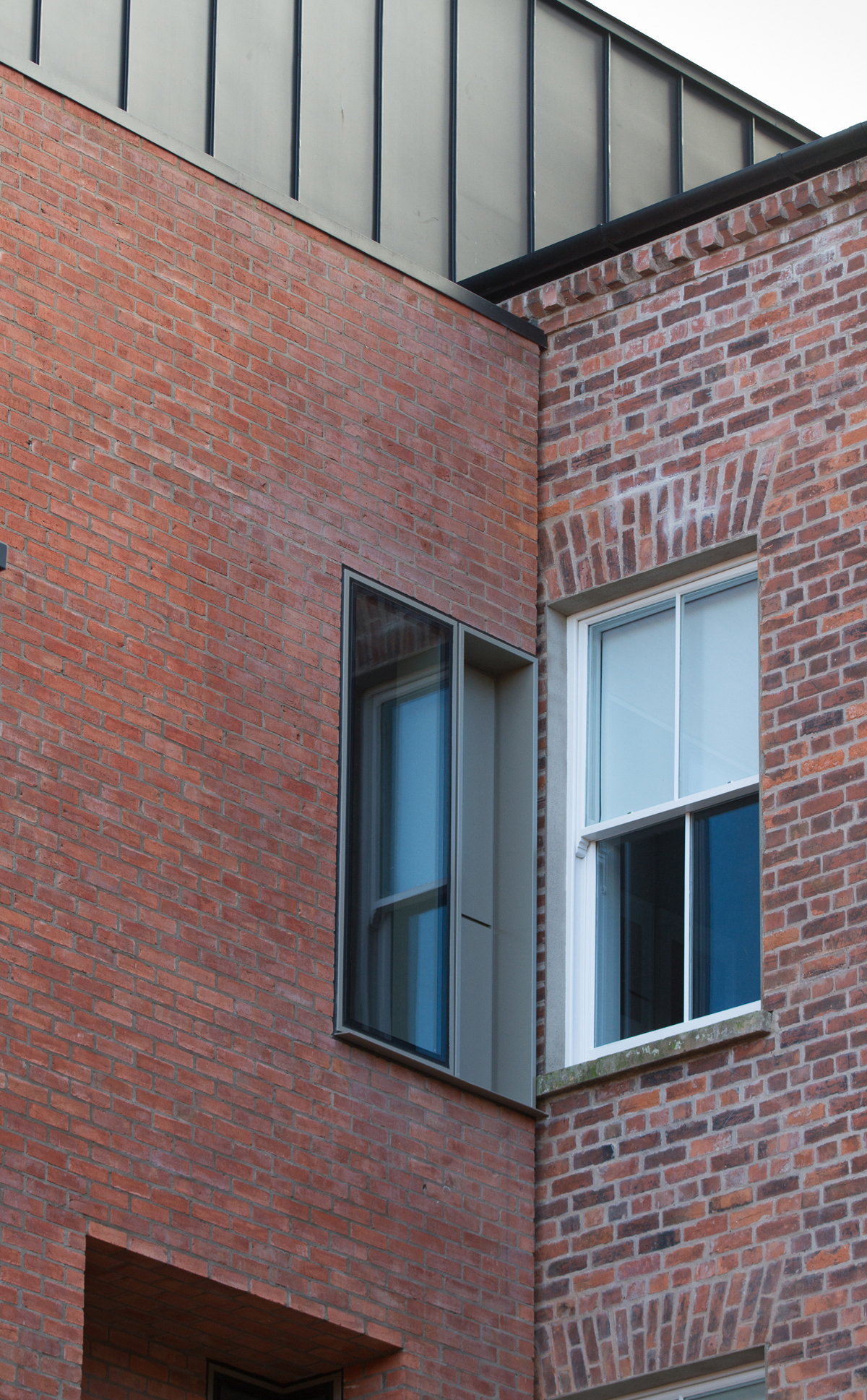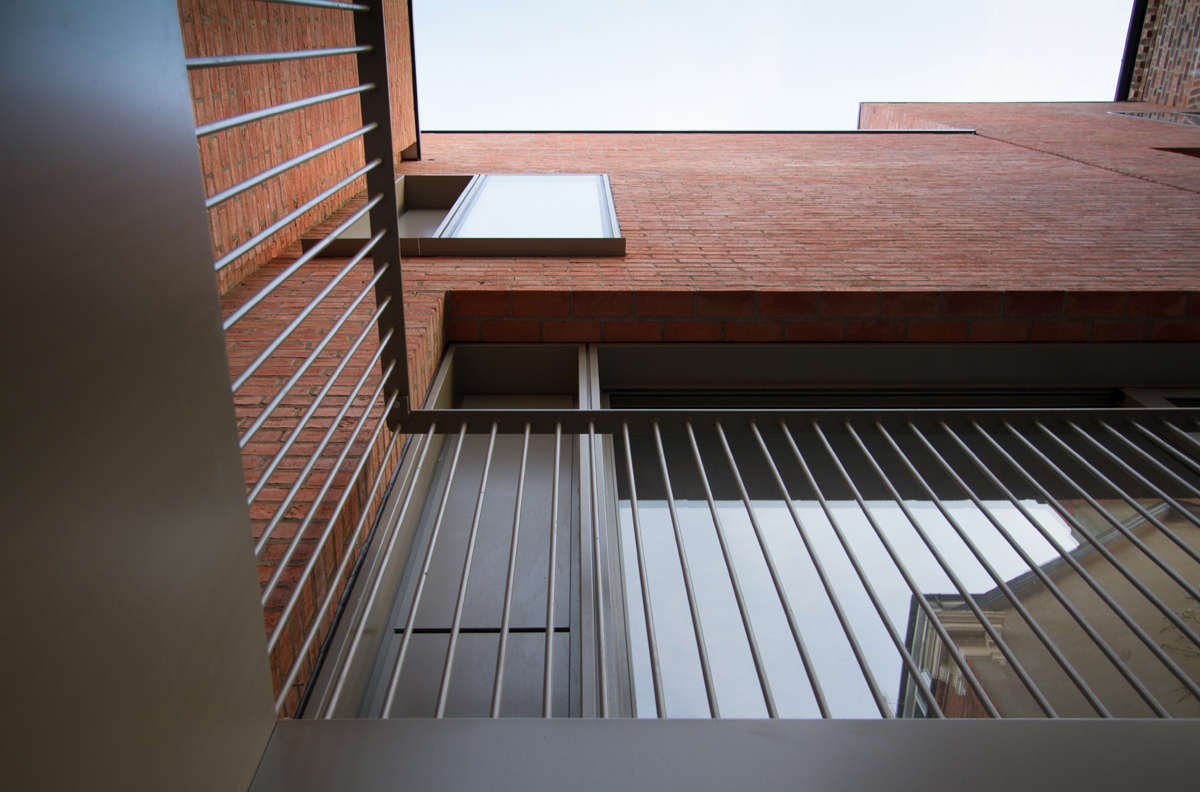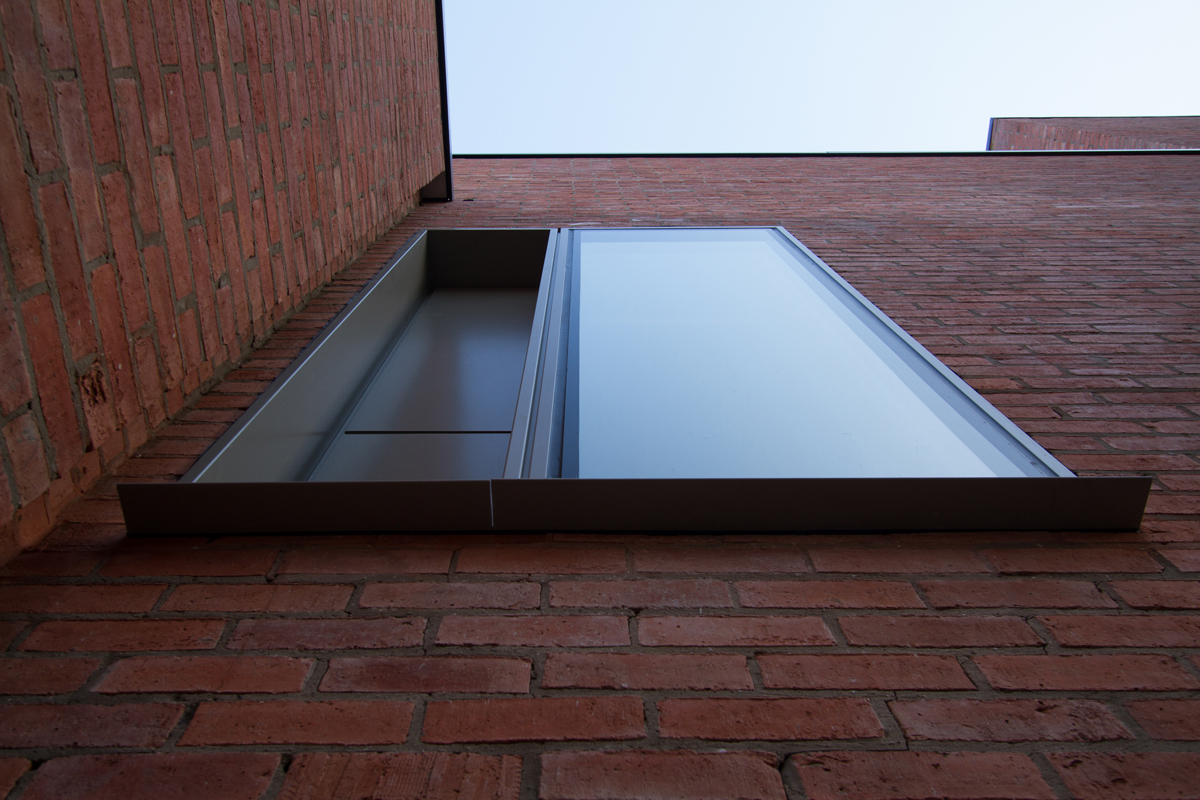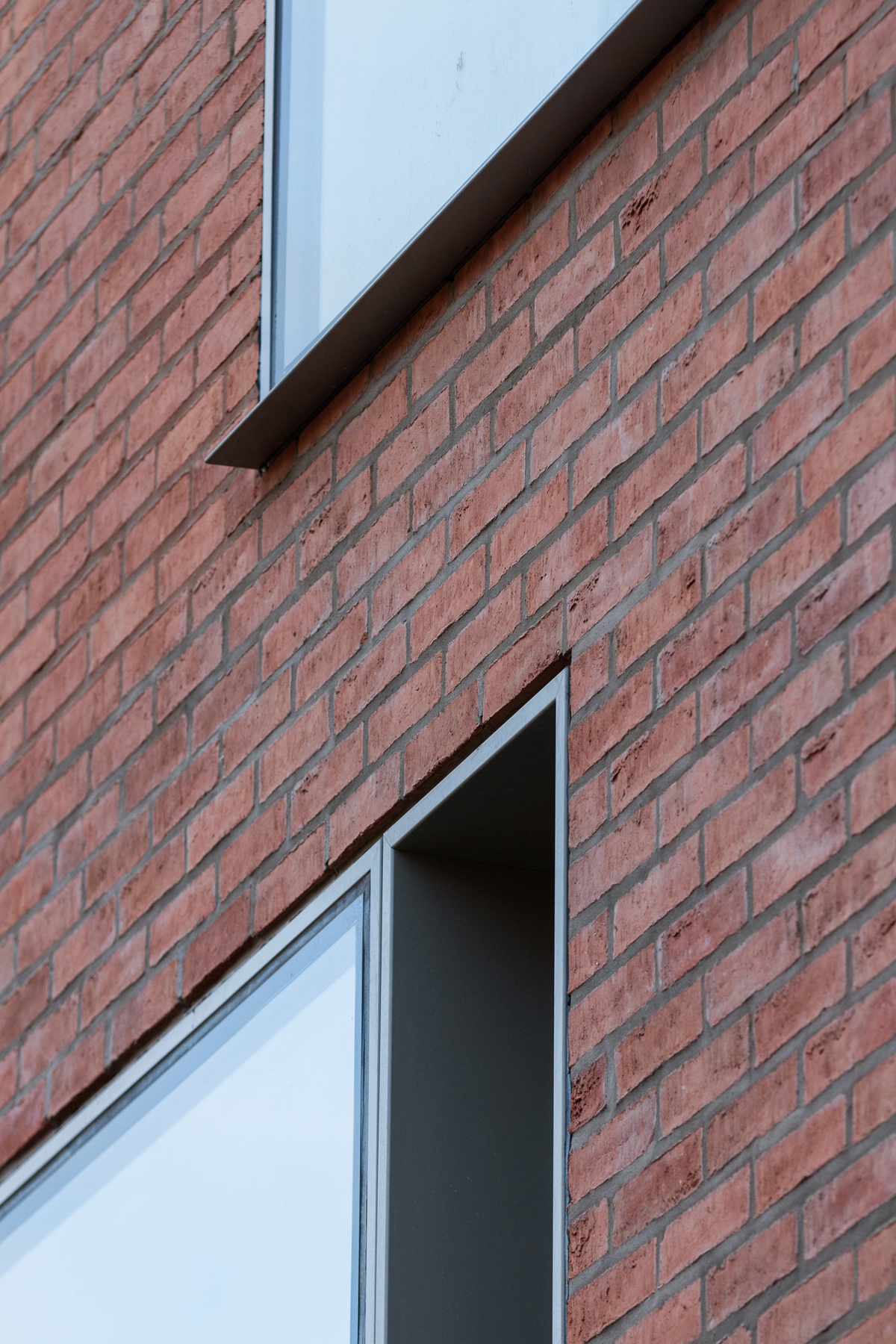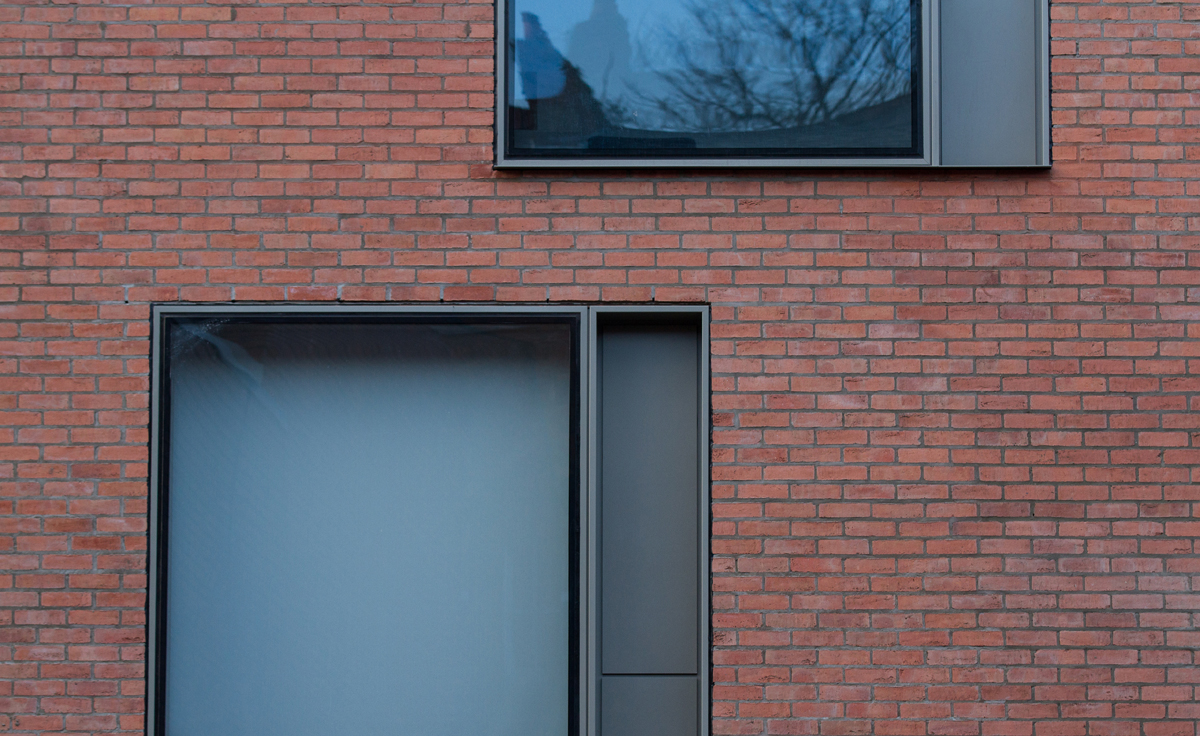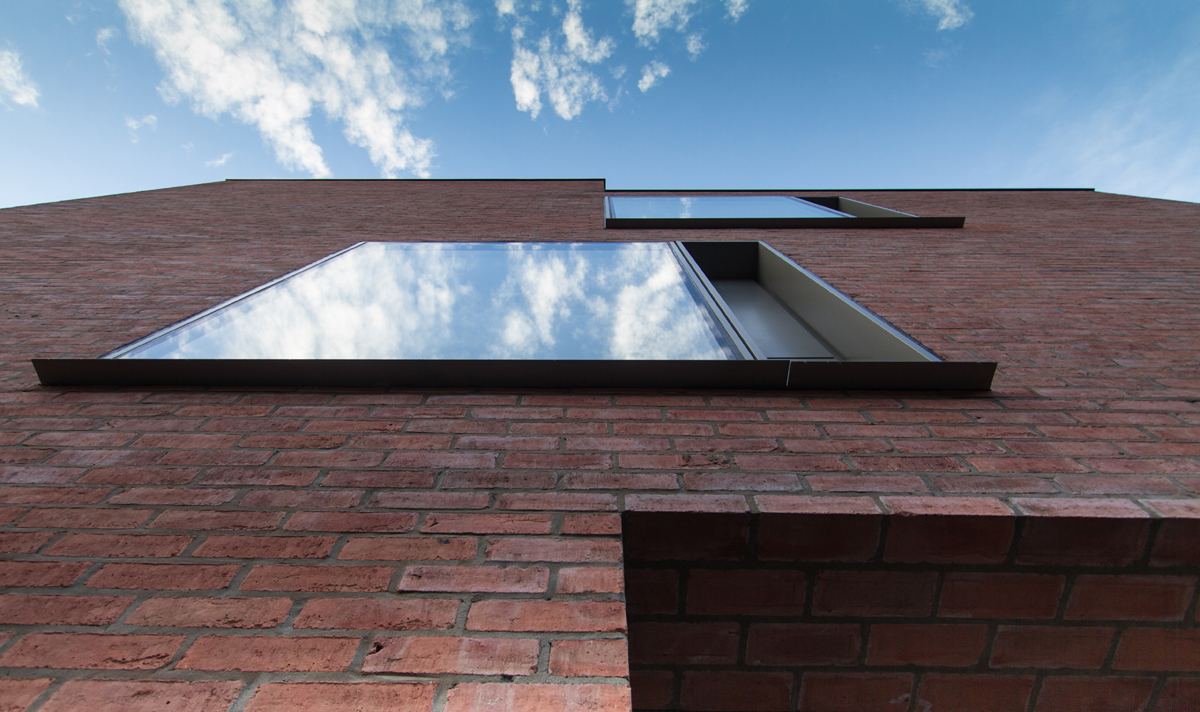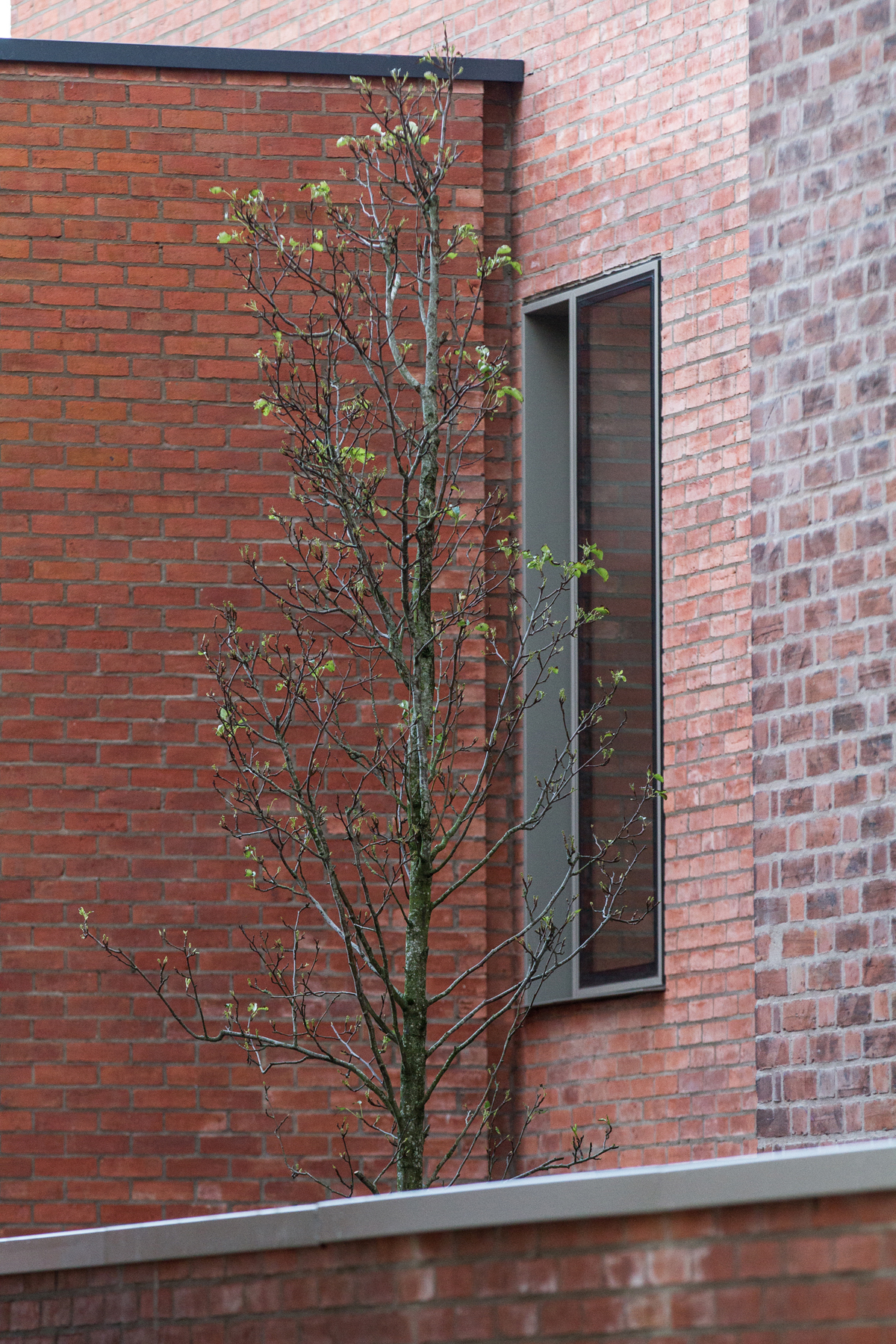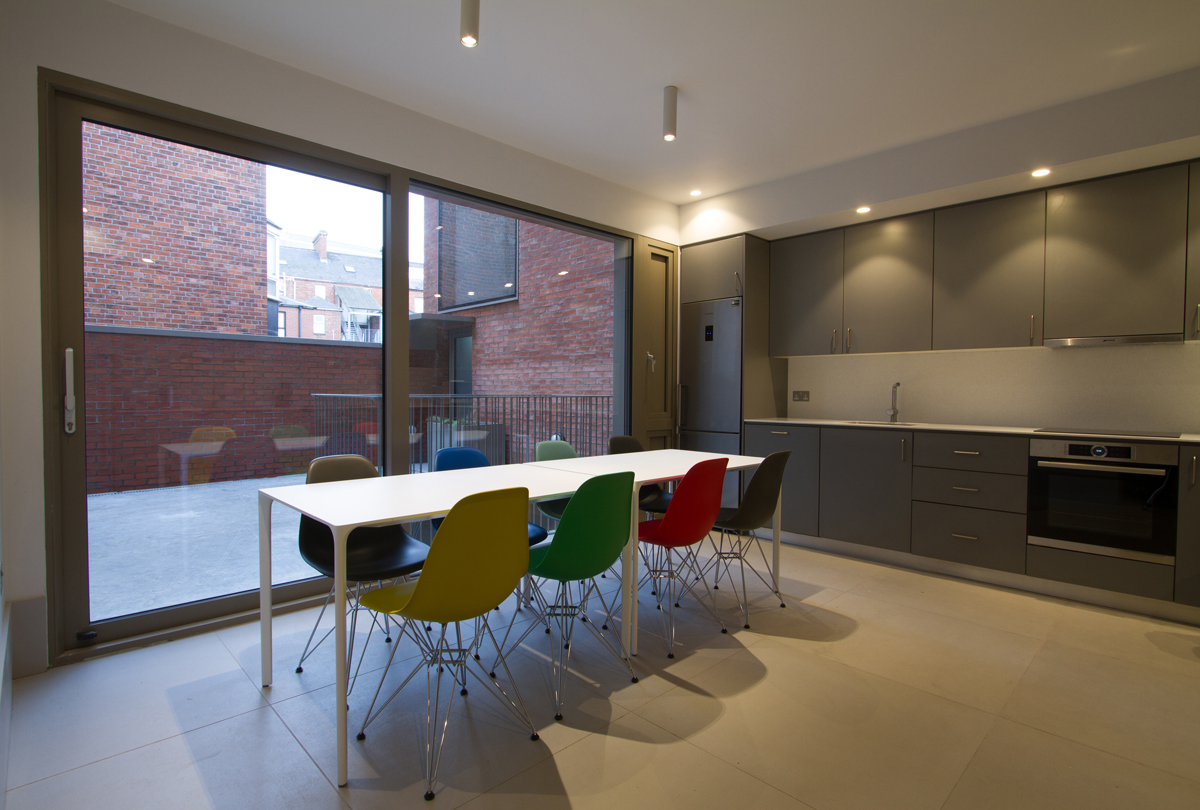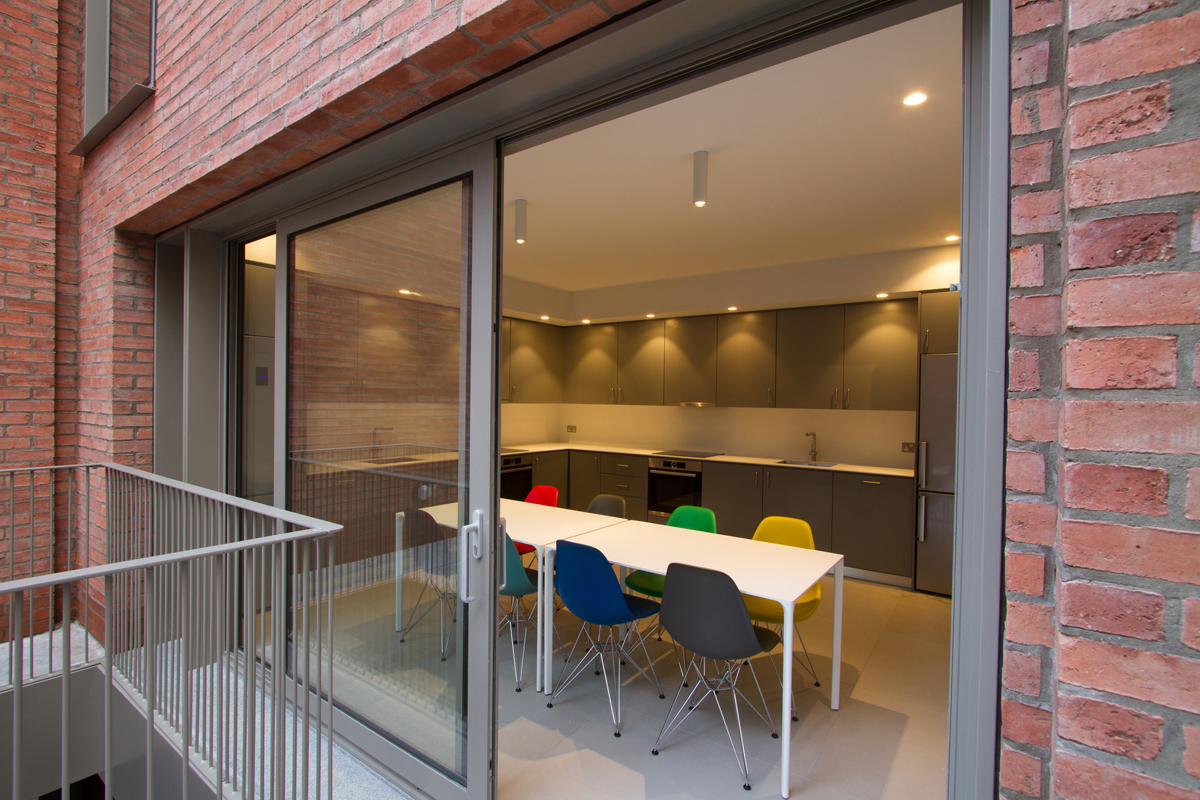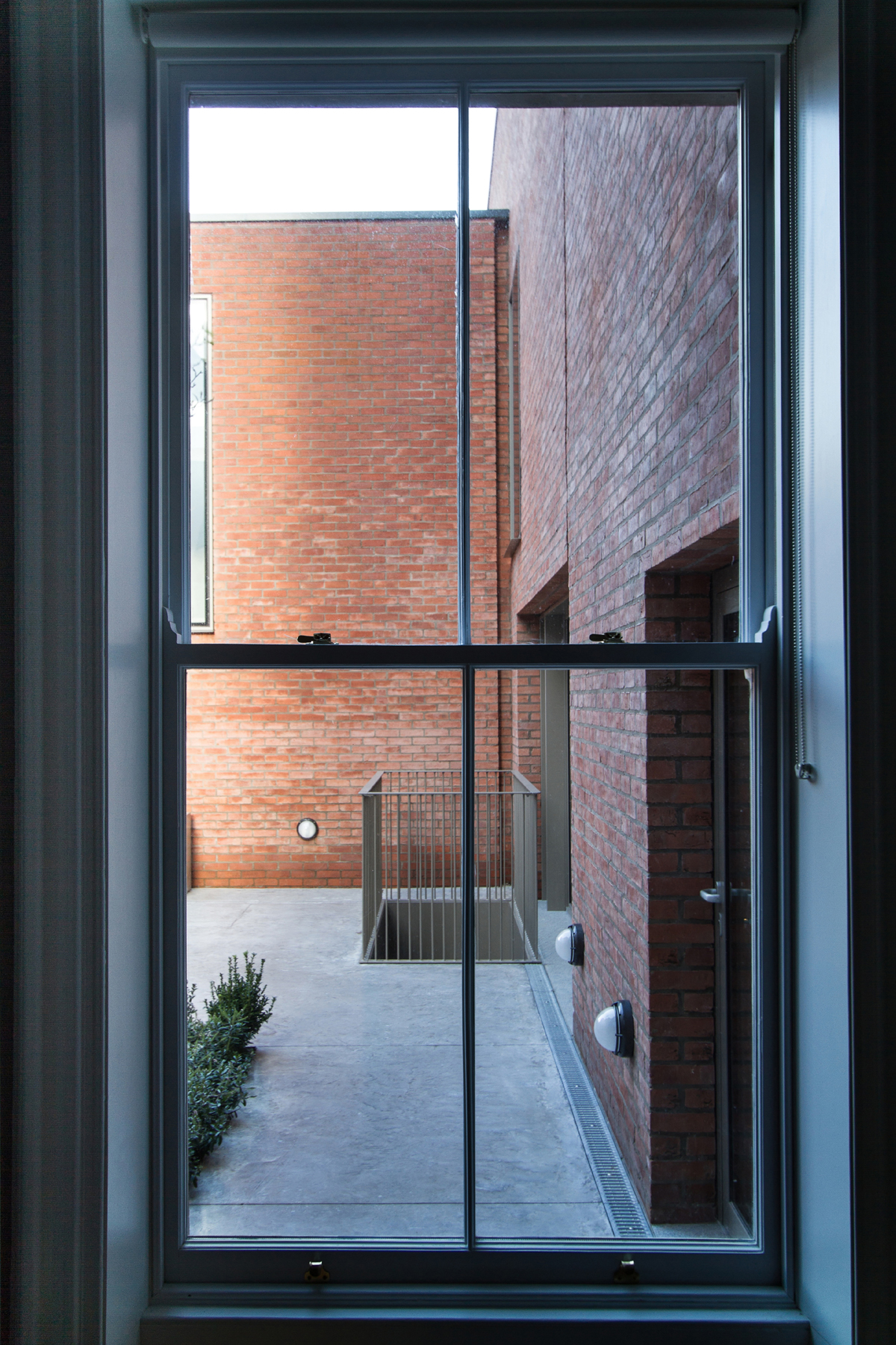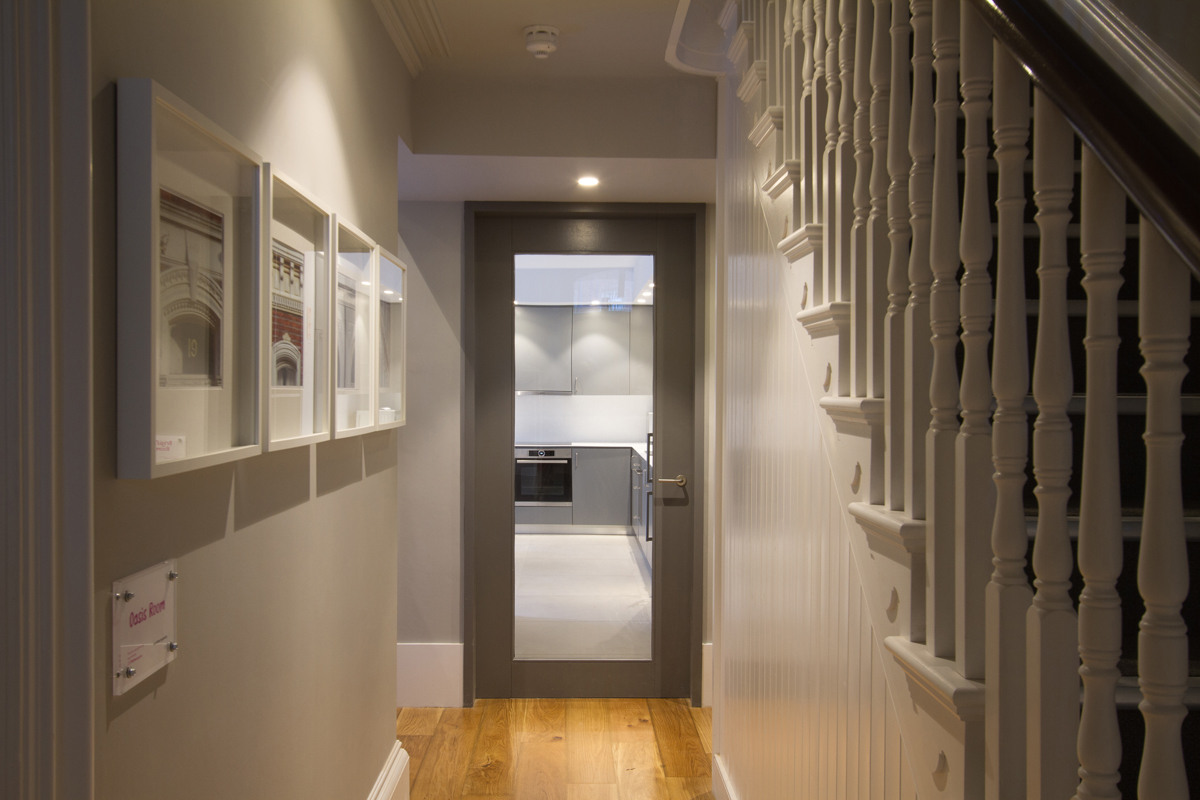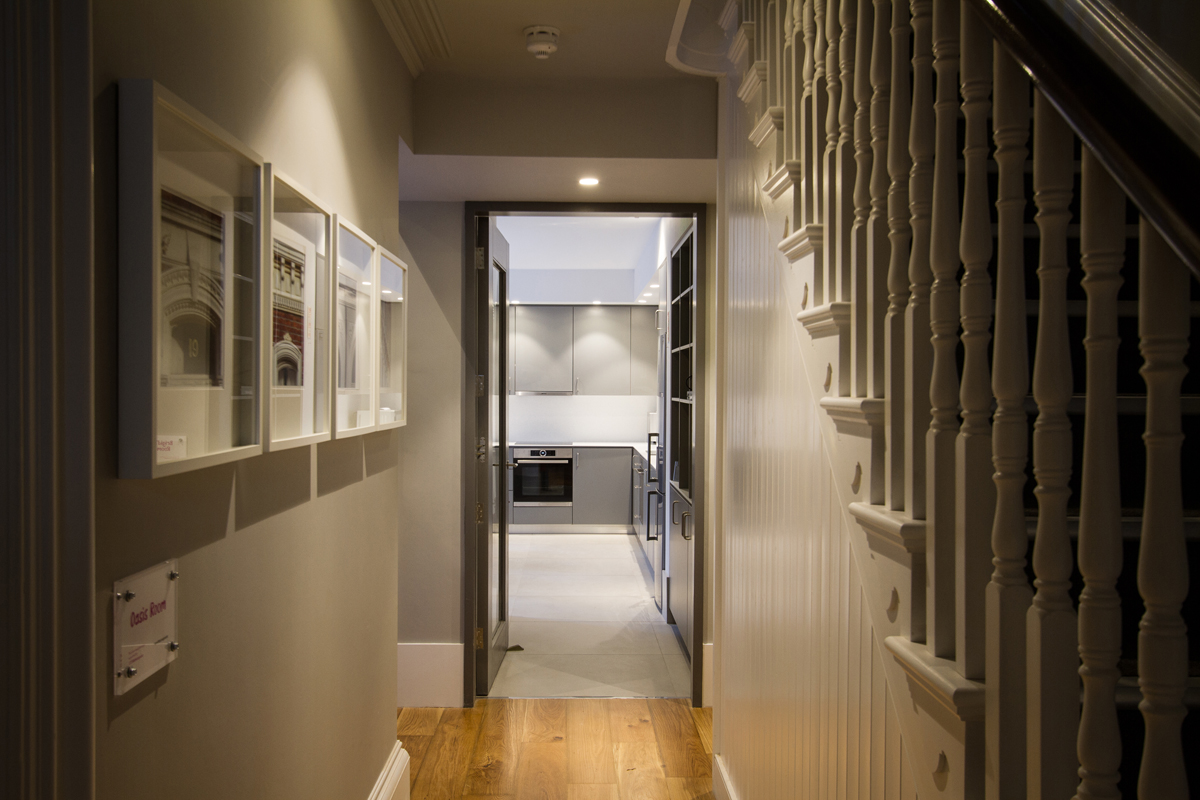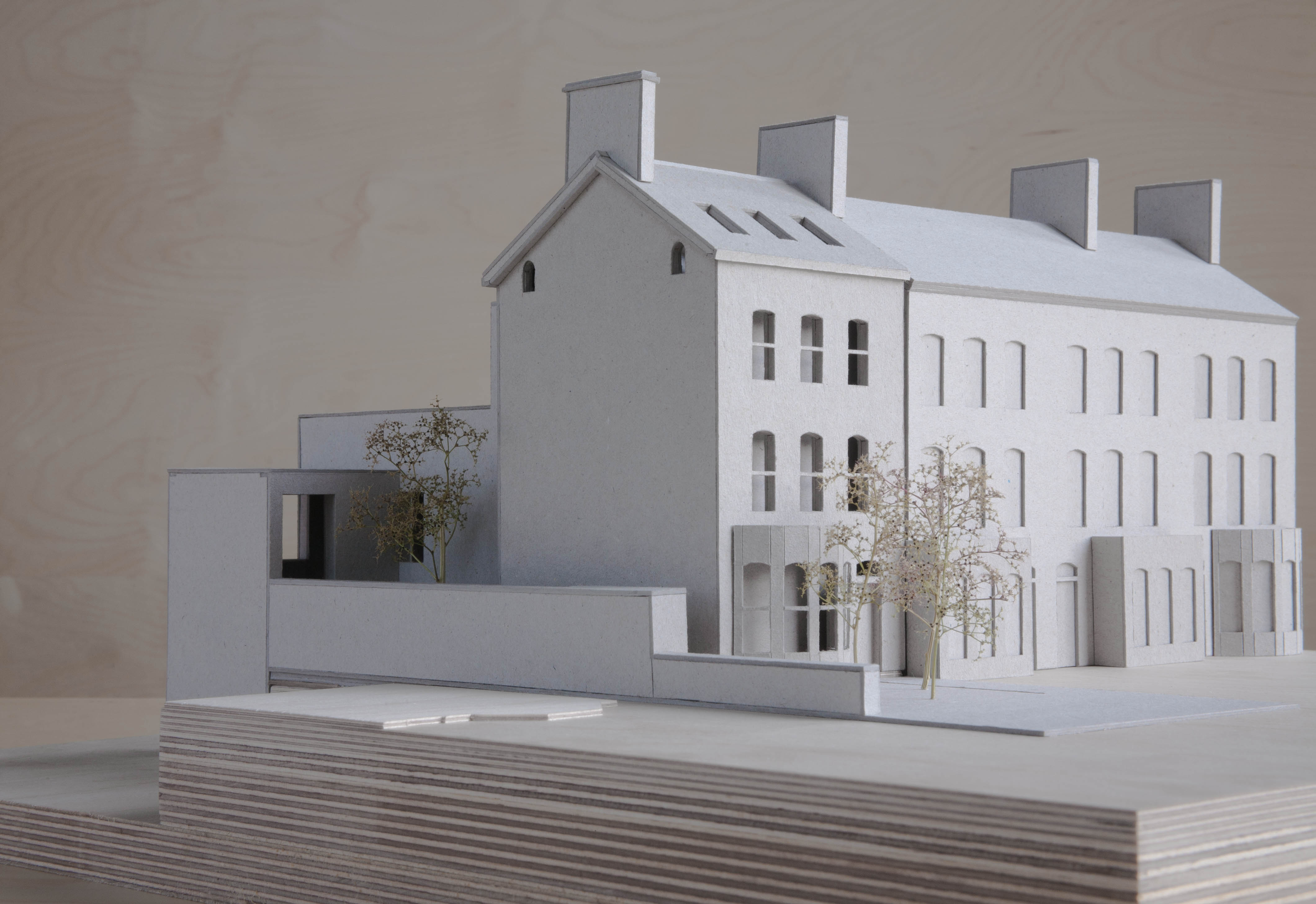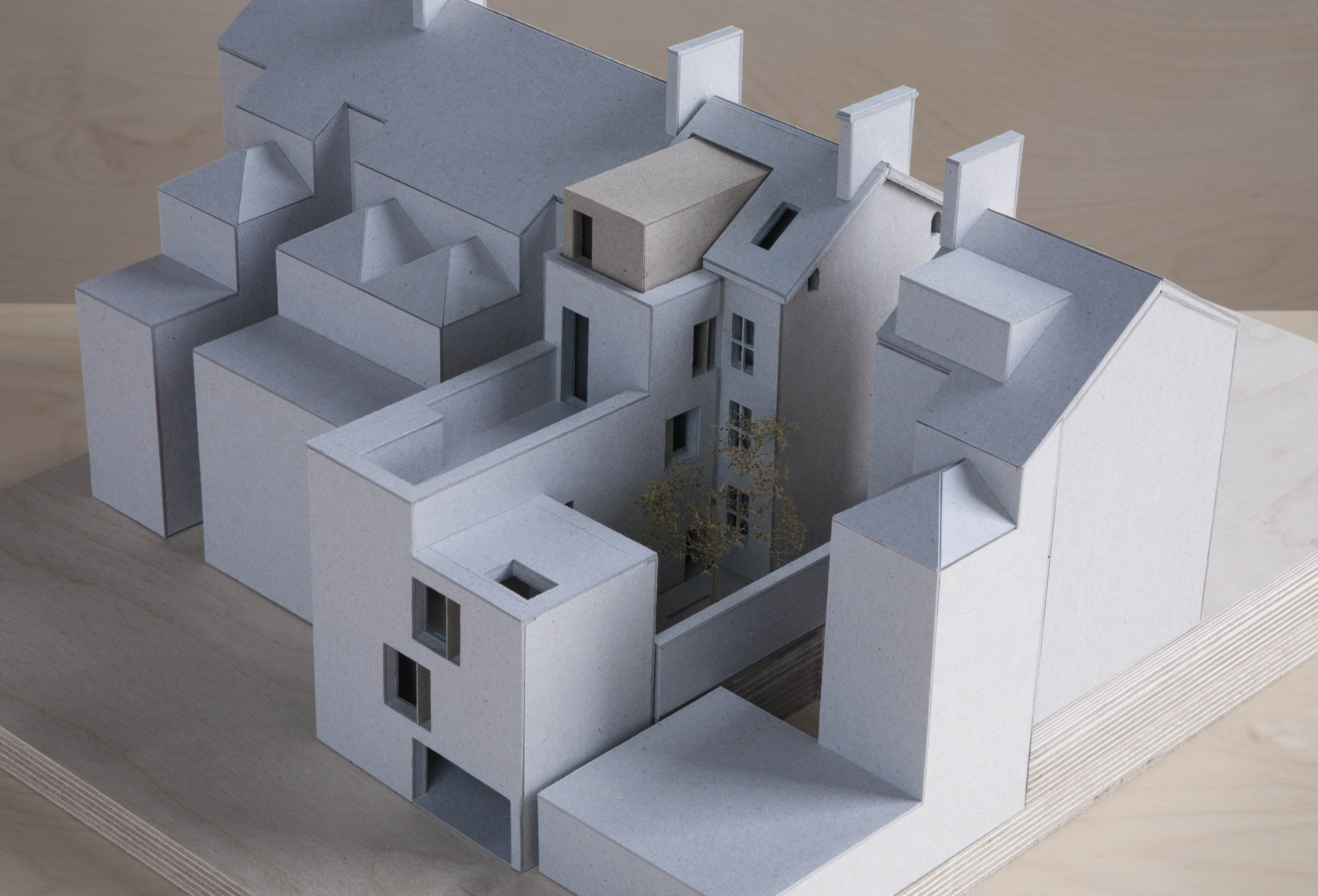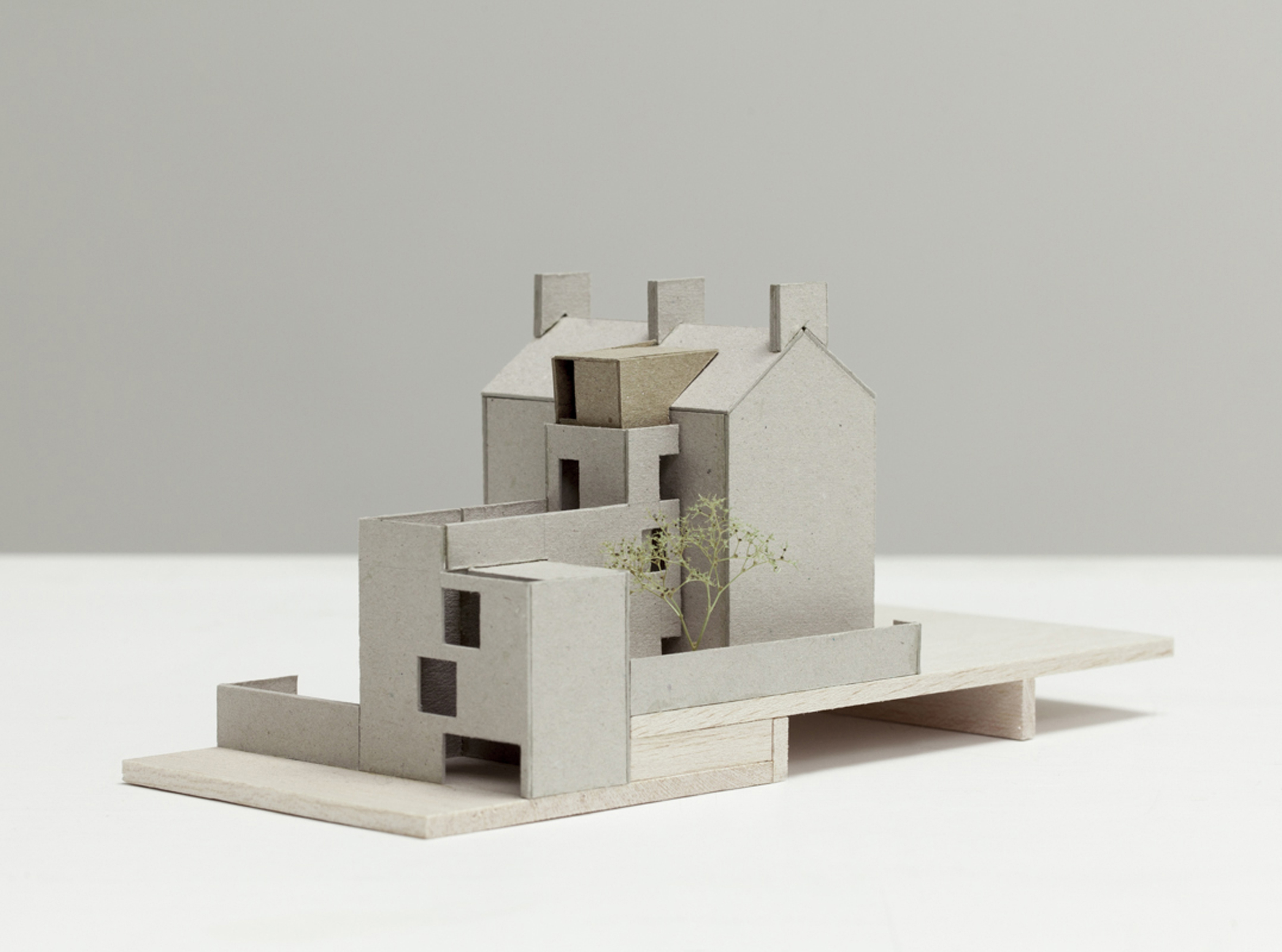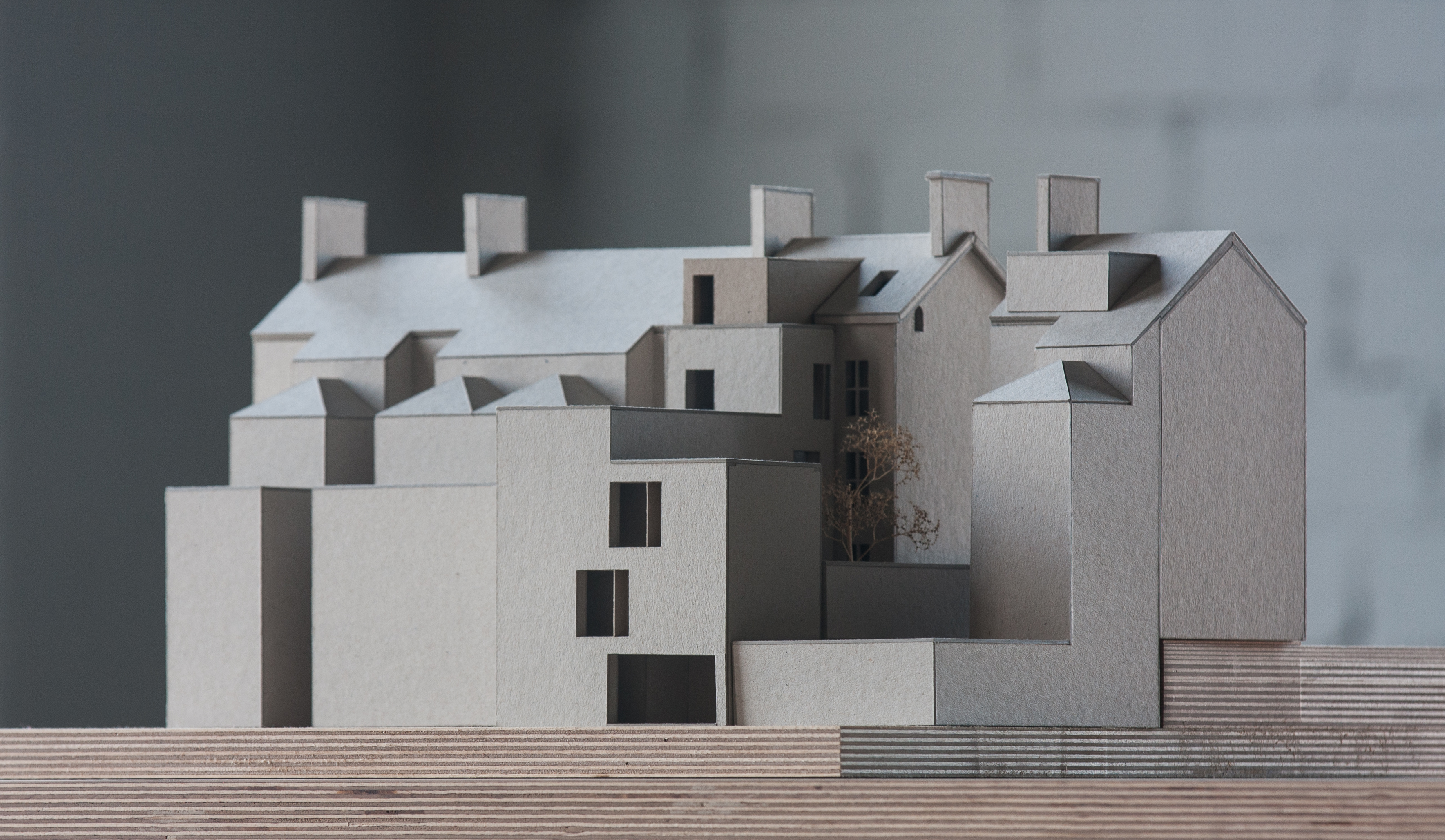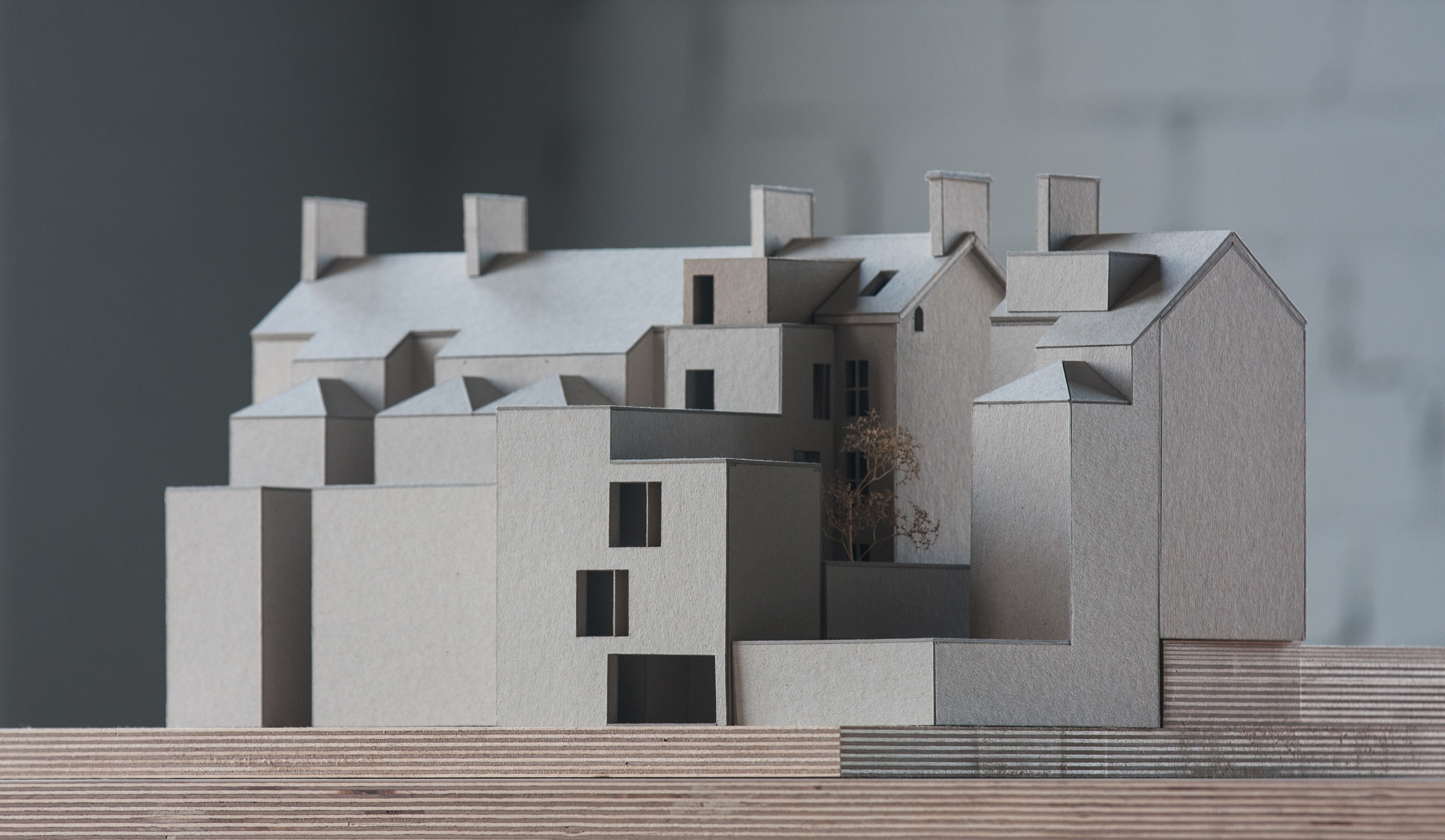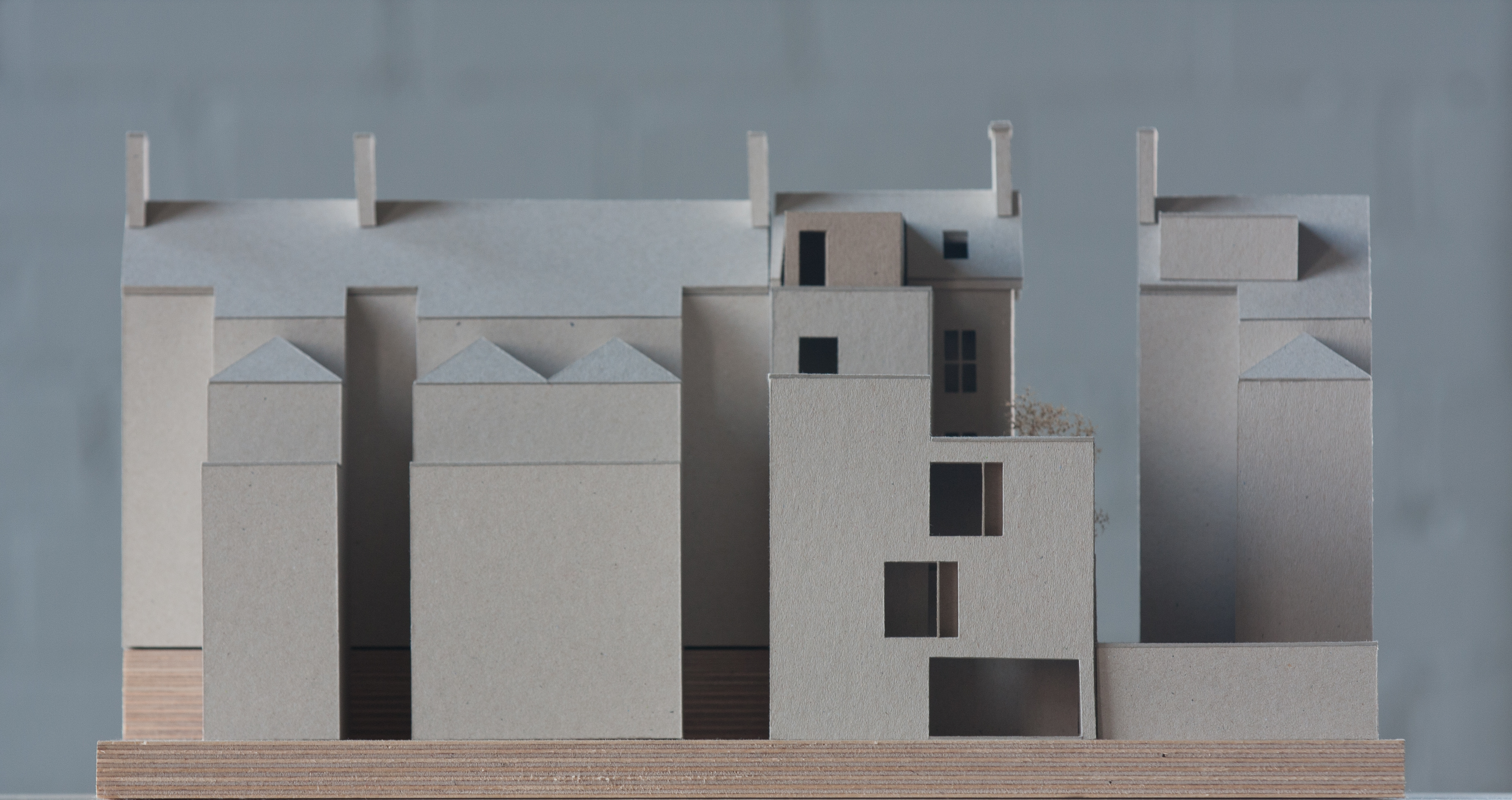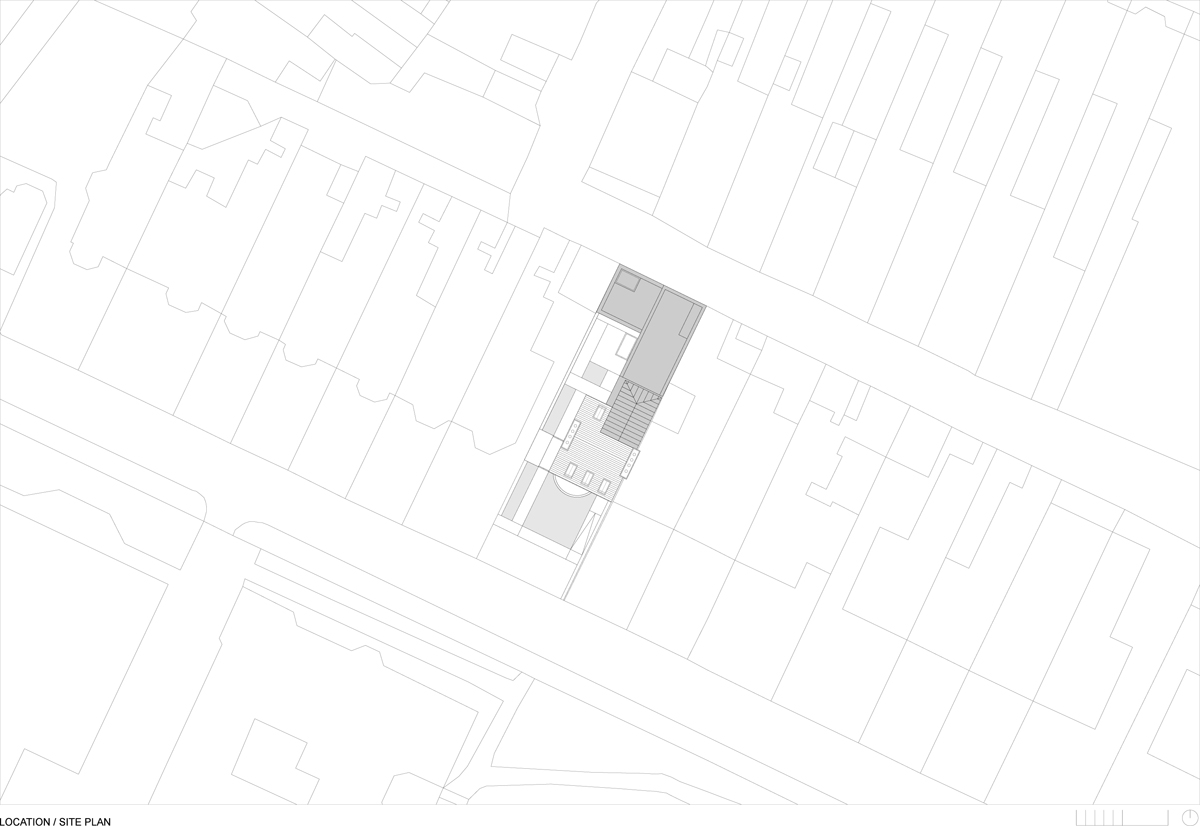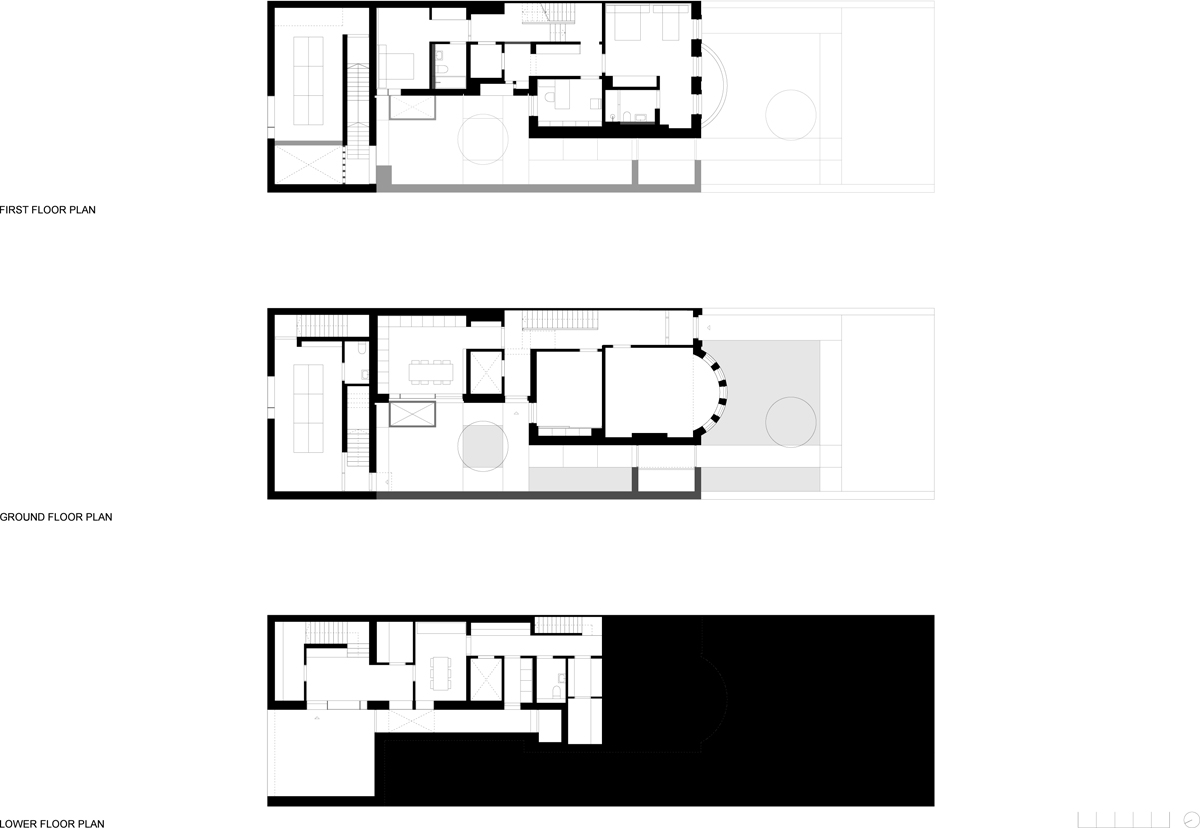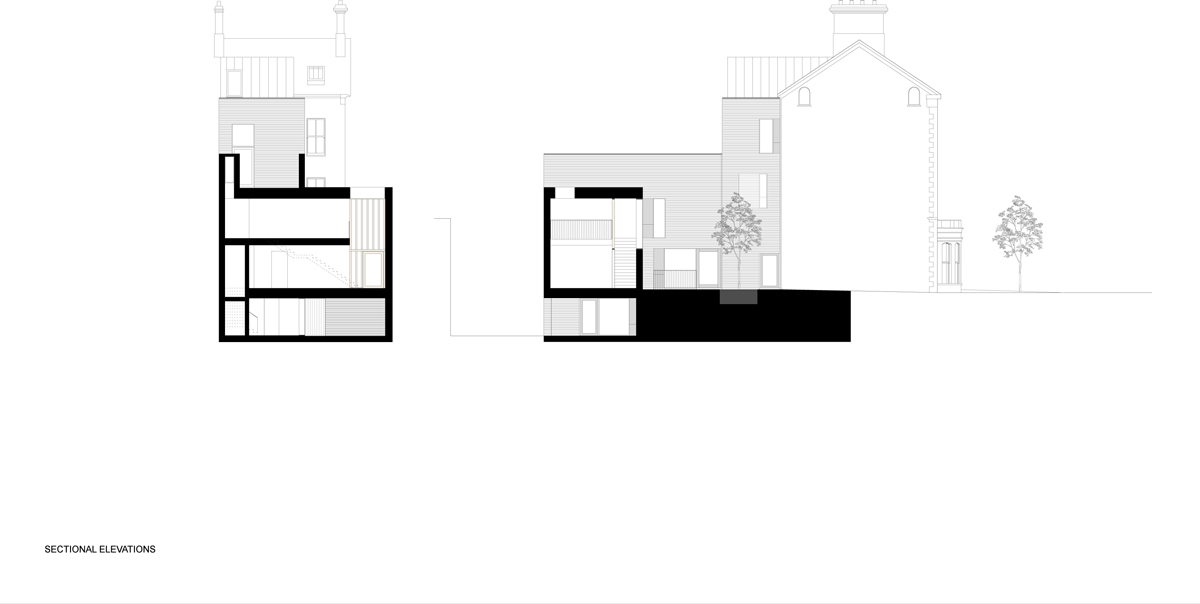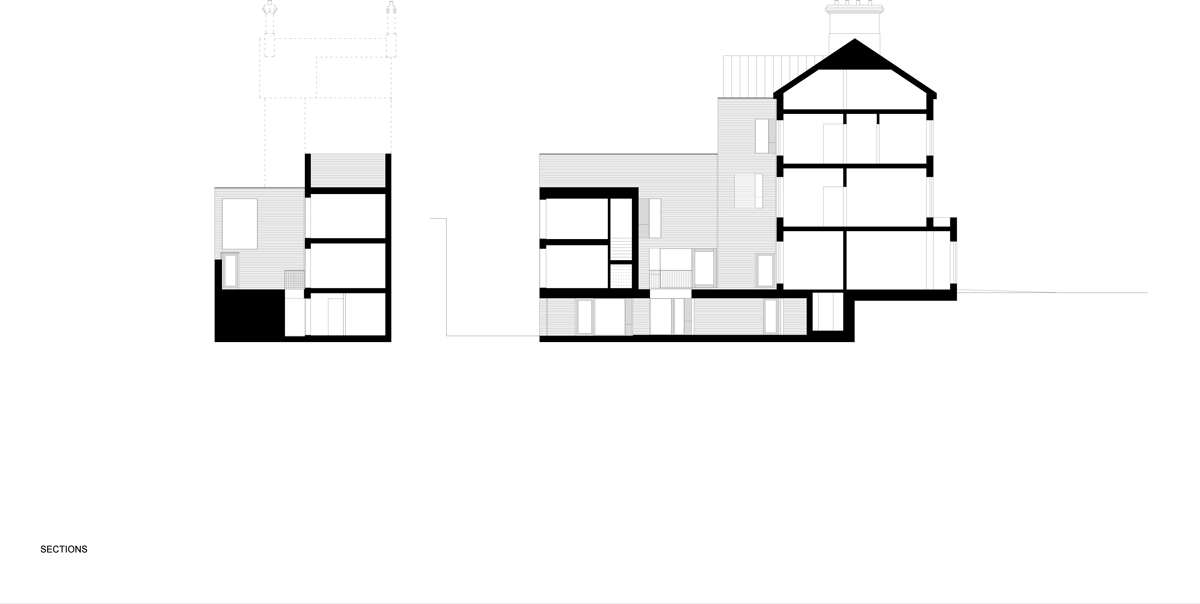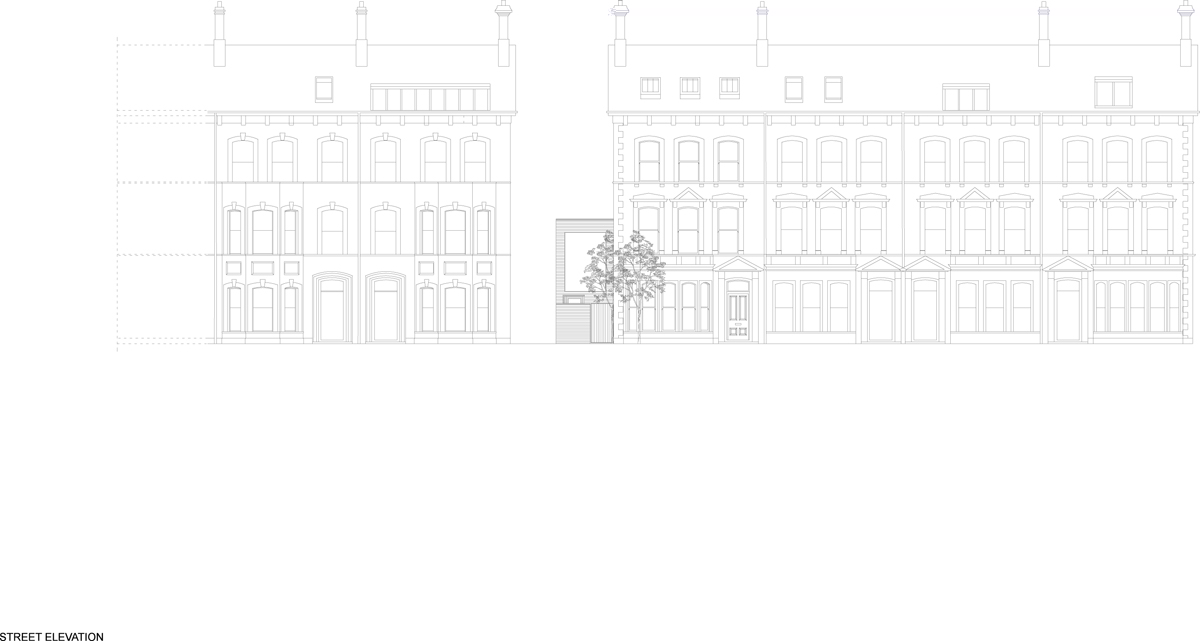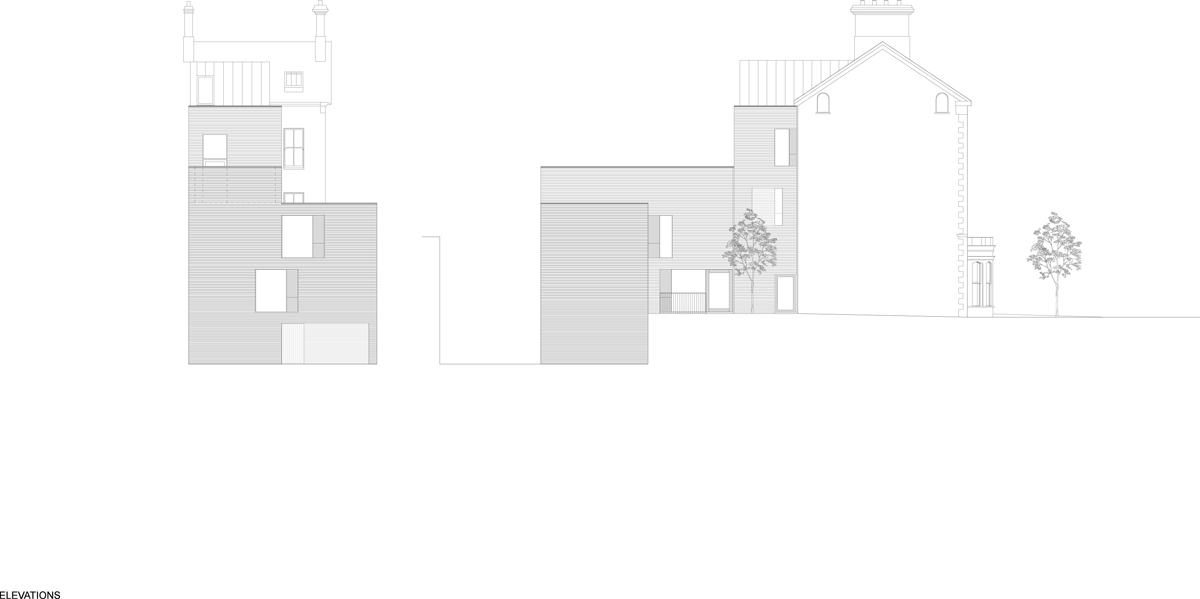 Completed: 2015
Location: Belfast