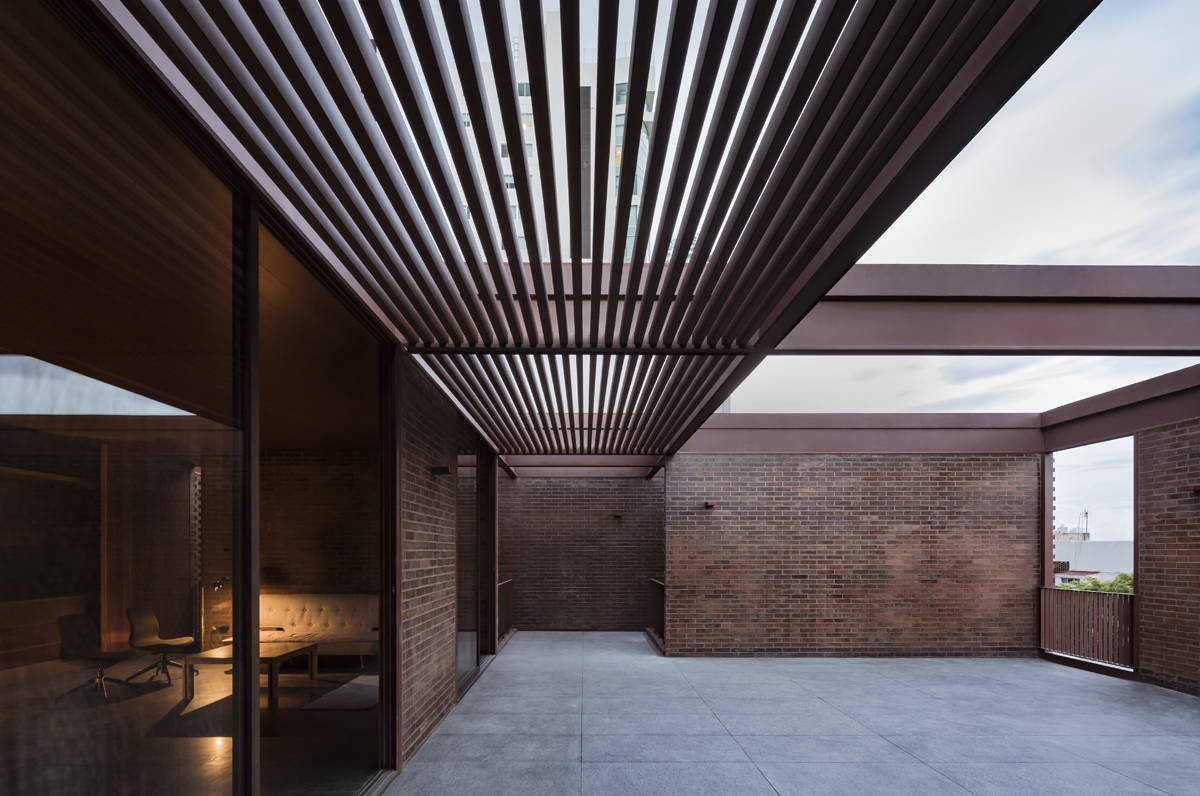 Source: Estudio Macías Peredo
Photography: César Béjar
The challenge was to convert a building plot currently occupied by a single house to three new homes, with the restriction that no more than two could overlap. In this way, efficient use of space could be achieved, without turning it into an apartment block. One of their first wholly urban projects, Magui and Salvador recall, with Le Corbusier, that the contemporary city can learn from the 15th century, paraphrasing the Swiss master, when he recognized the Florence Charterhouse as the space that showed him the architectural mechanisms for intensifying and harmonizing, within a commune such as a monastery, an intimate domestic experience. Bearing this in mind, the architects question the habitual categories of collective housing —the "floor" in its most obvious connotation—and propose a strategy to draw more inhabitants to the center of the city.
In this project, some residents reach their homes through a private patio, while others ascend via something that is more than an external stair, a kind of vertically unfolding patio. The residents only share the parking space, which also serves to begin to animate the cross-section of the building. The garden behind the first two homes, for example, descends at the rear to accompany a room. Light, air, and sometimes rain reach the different homes through their own private and shared patios, which float or are sunk into the fabric of the building. A slender grid of metal frames and brown brick walls—perforated, closed or complemented with pieces of blown glass—emphasize the lightweight structure of interlaced rooms, air and planting.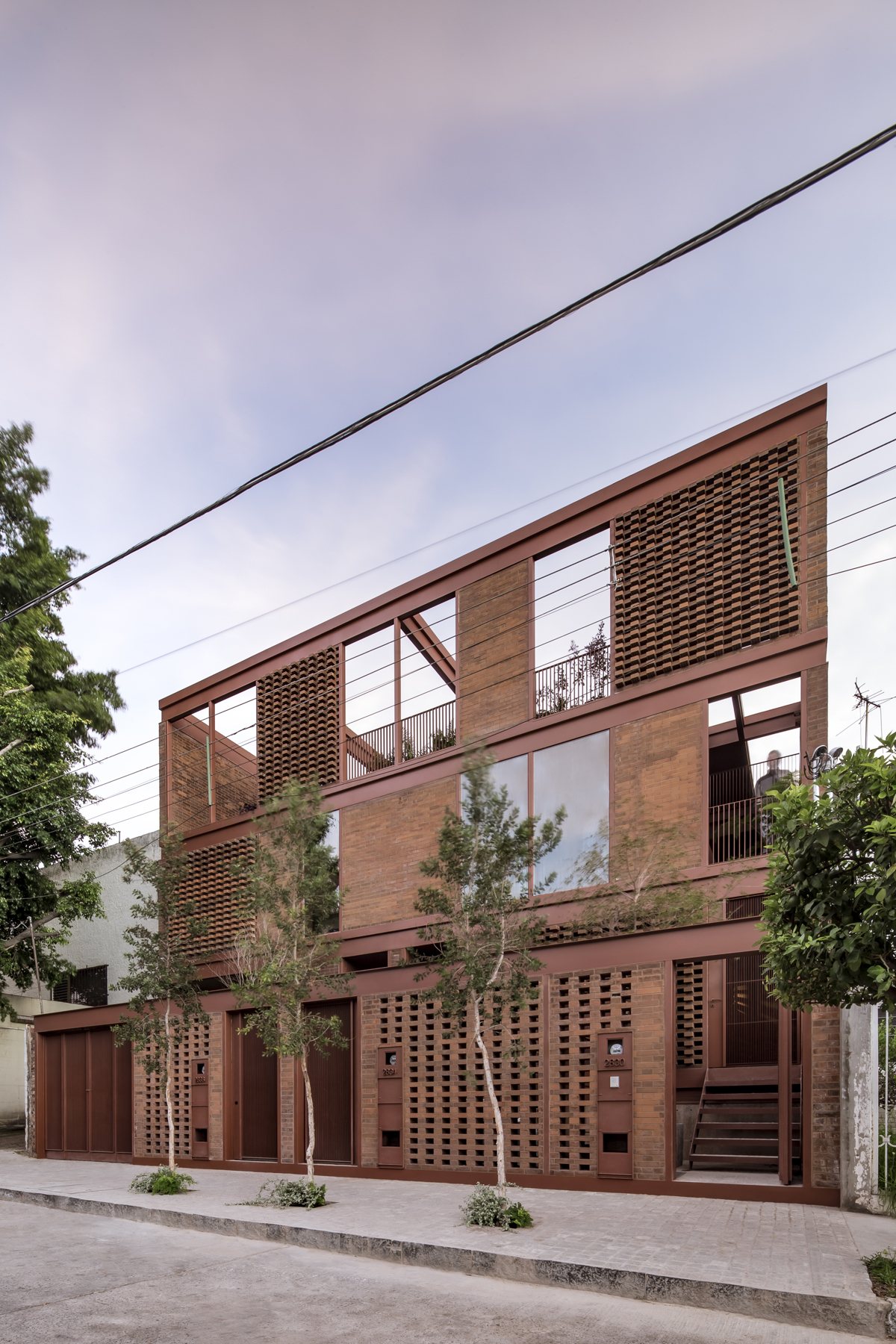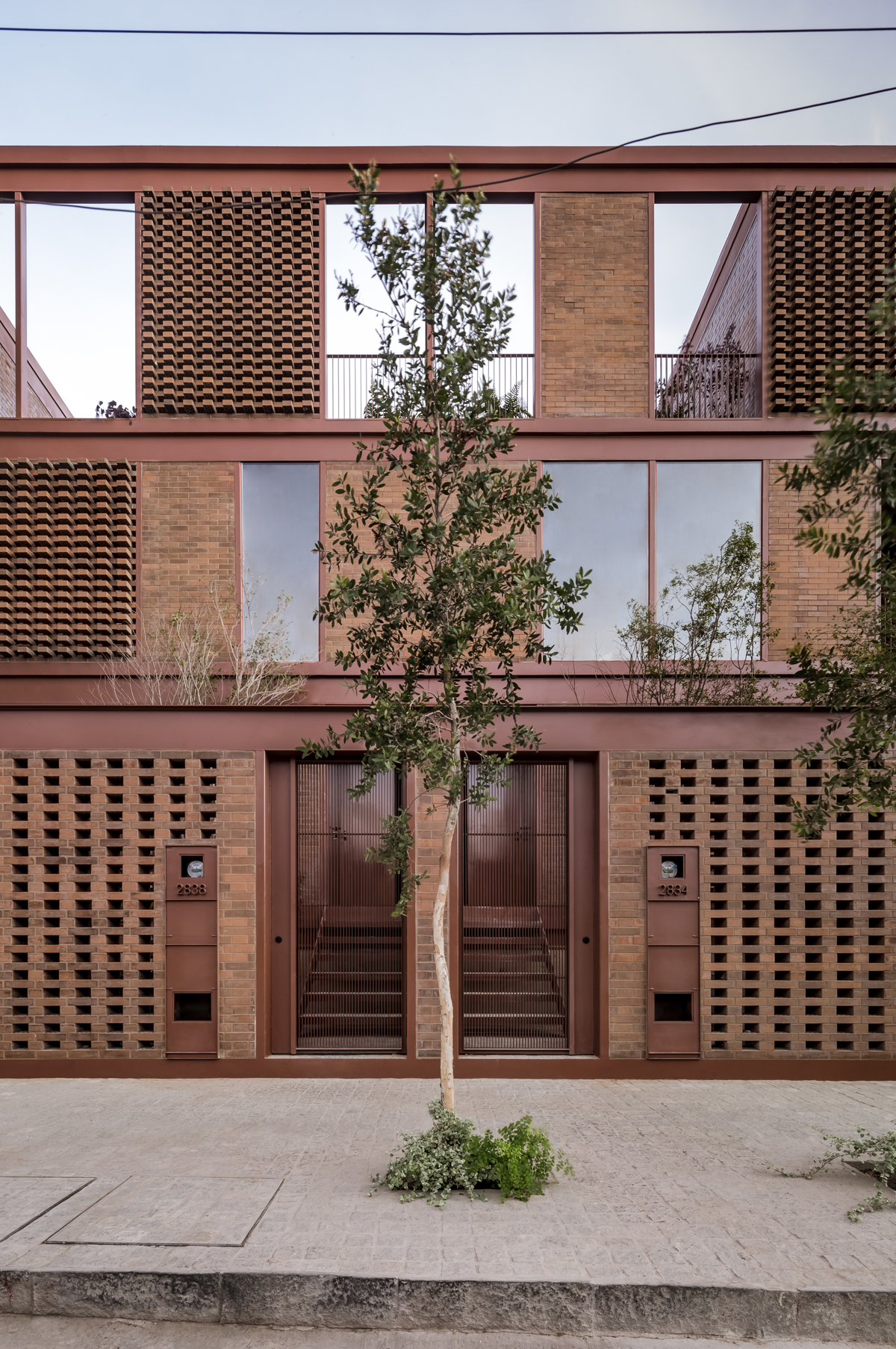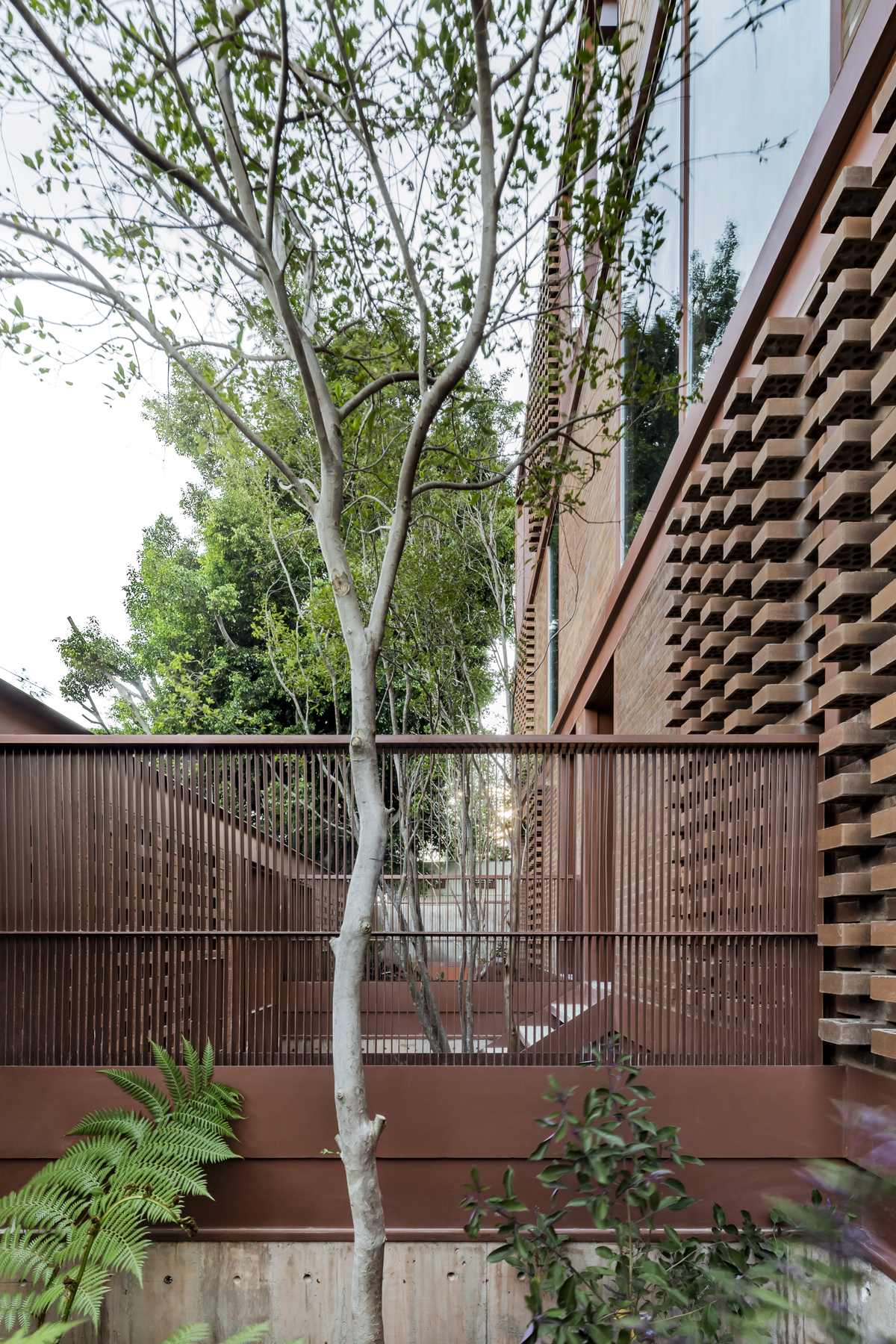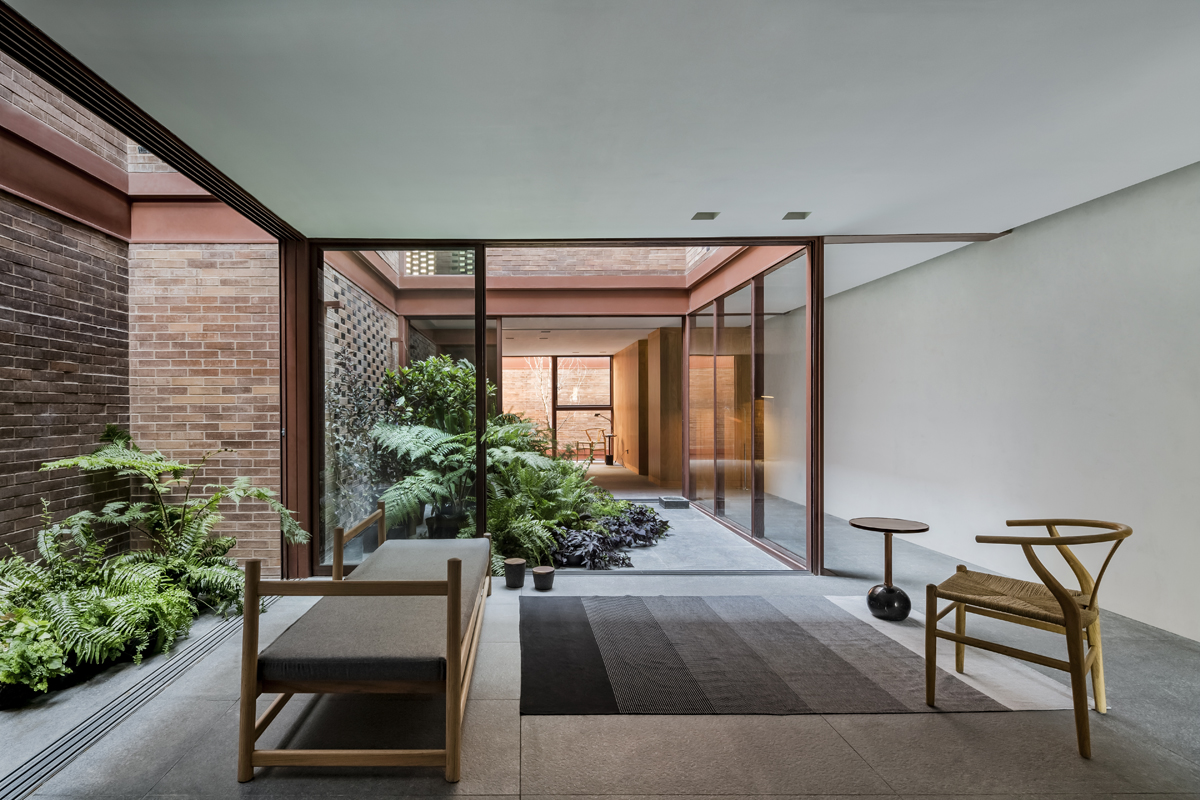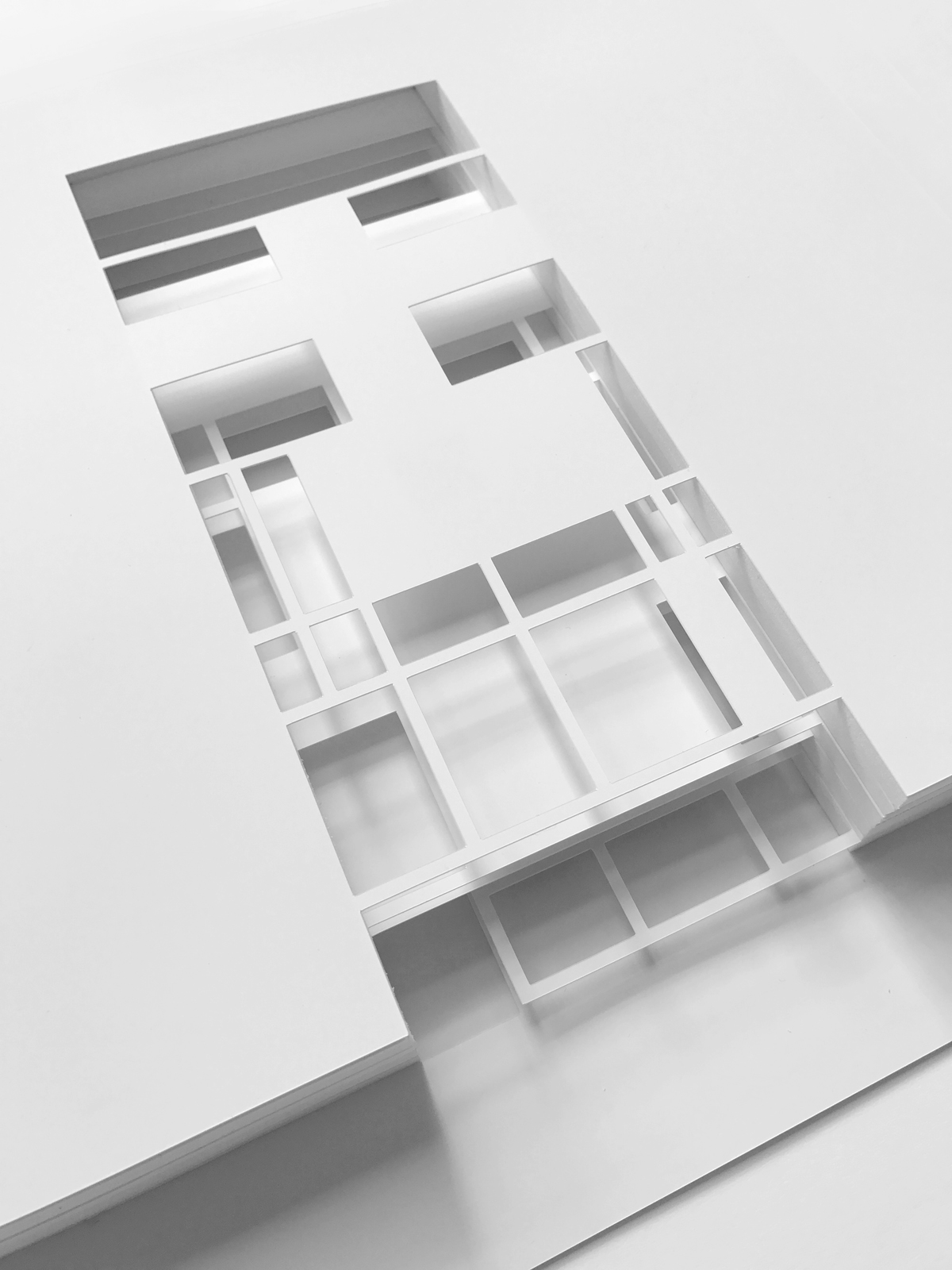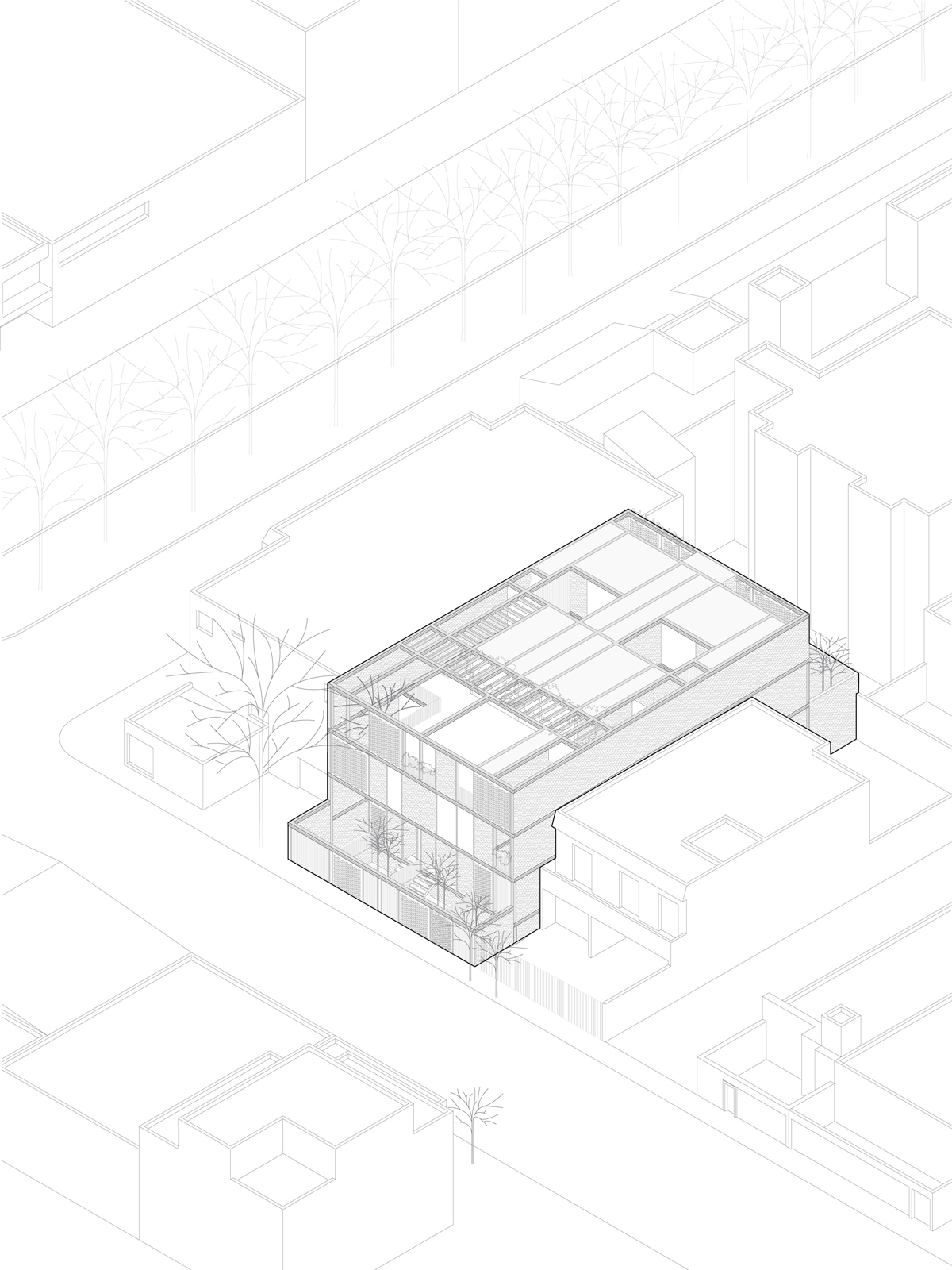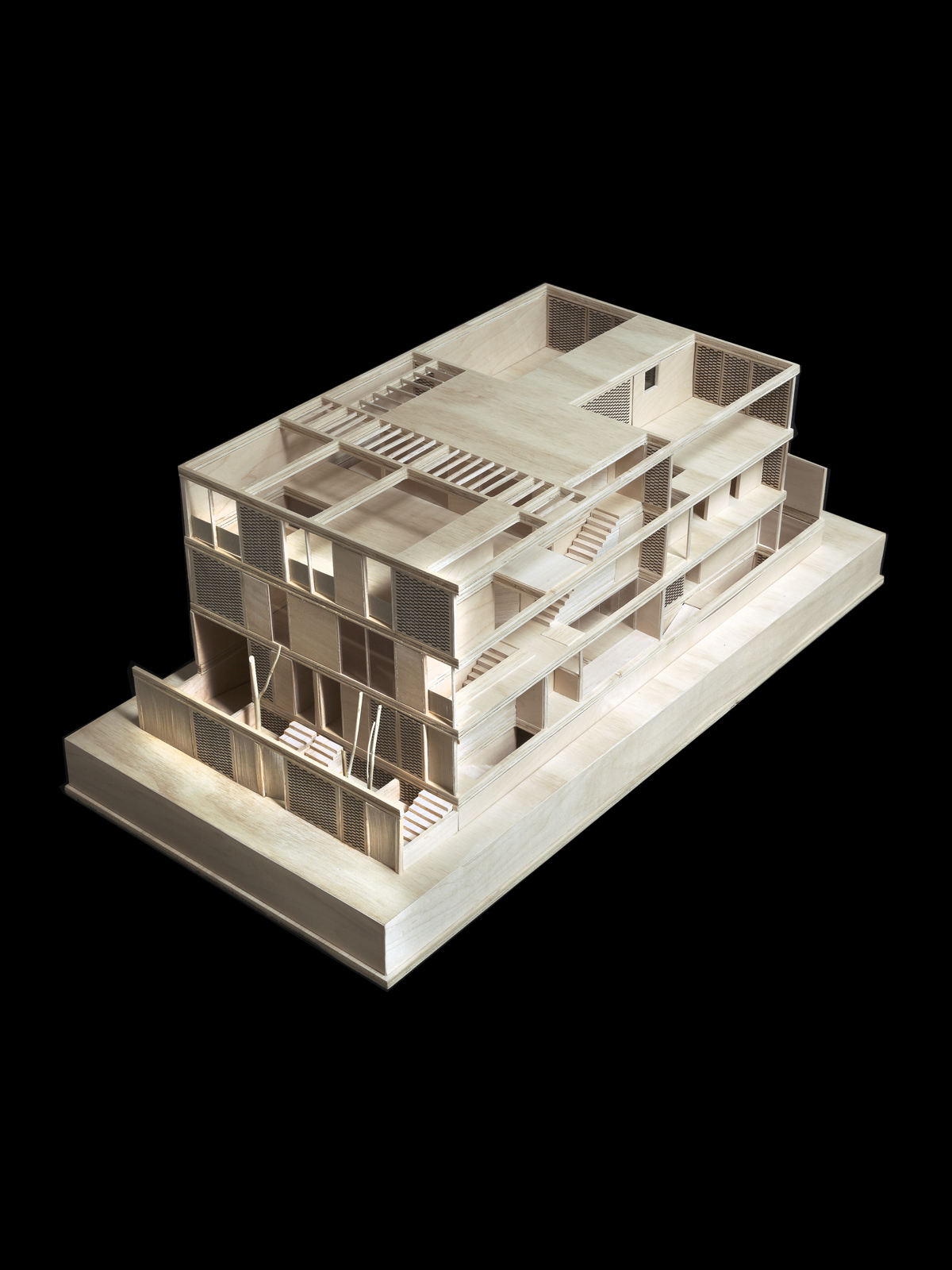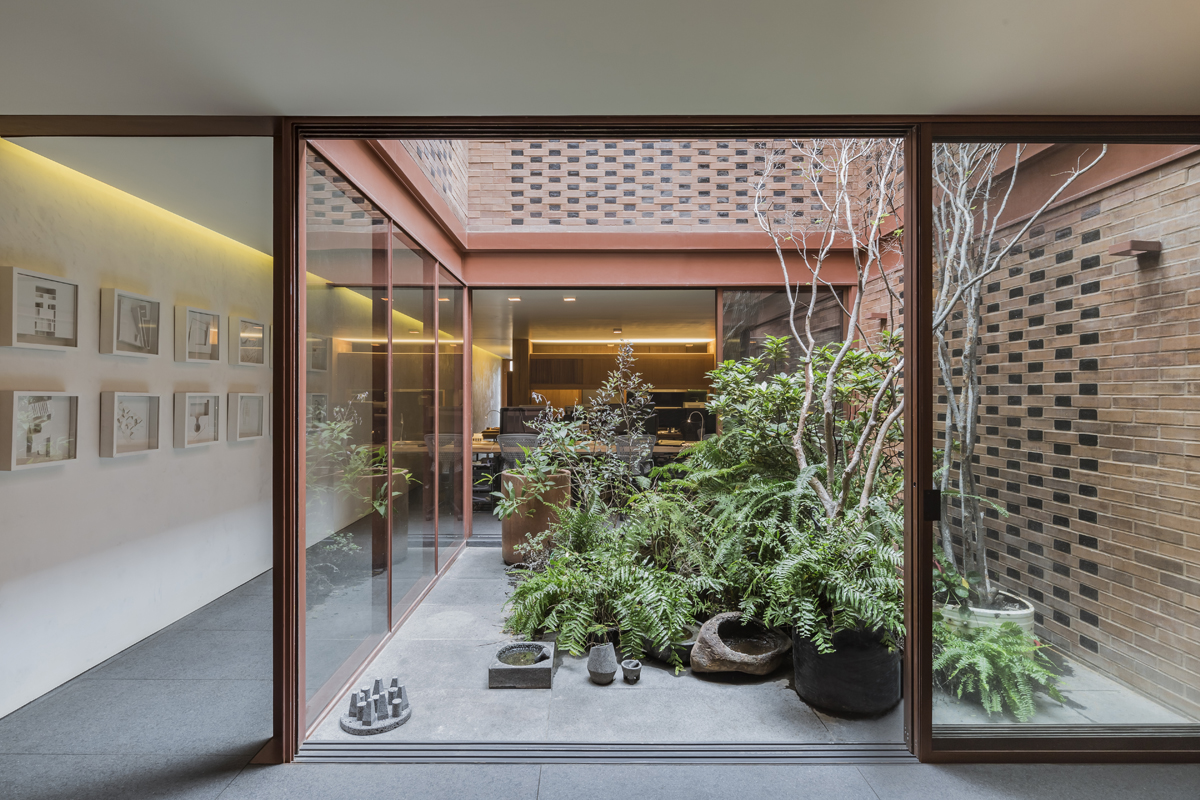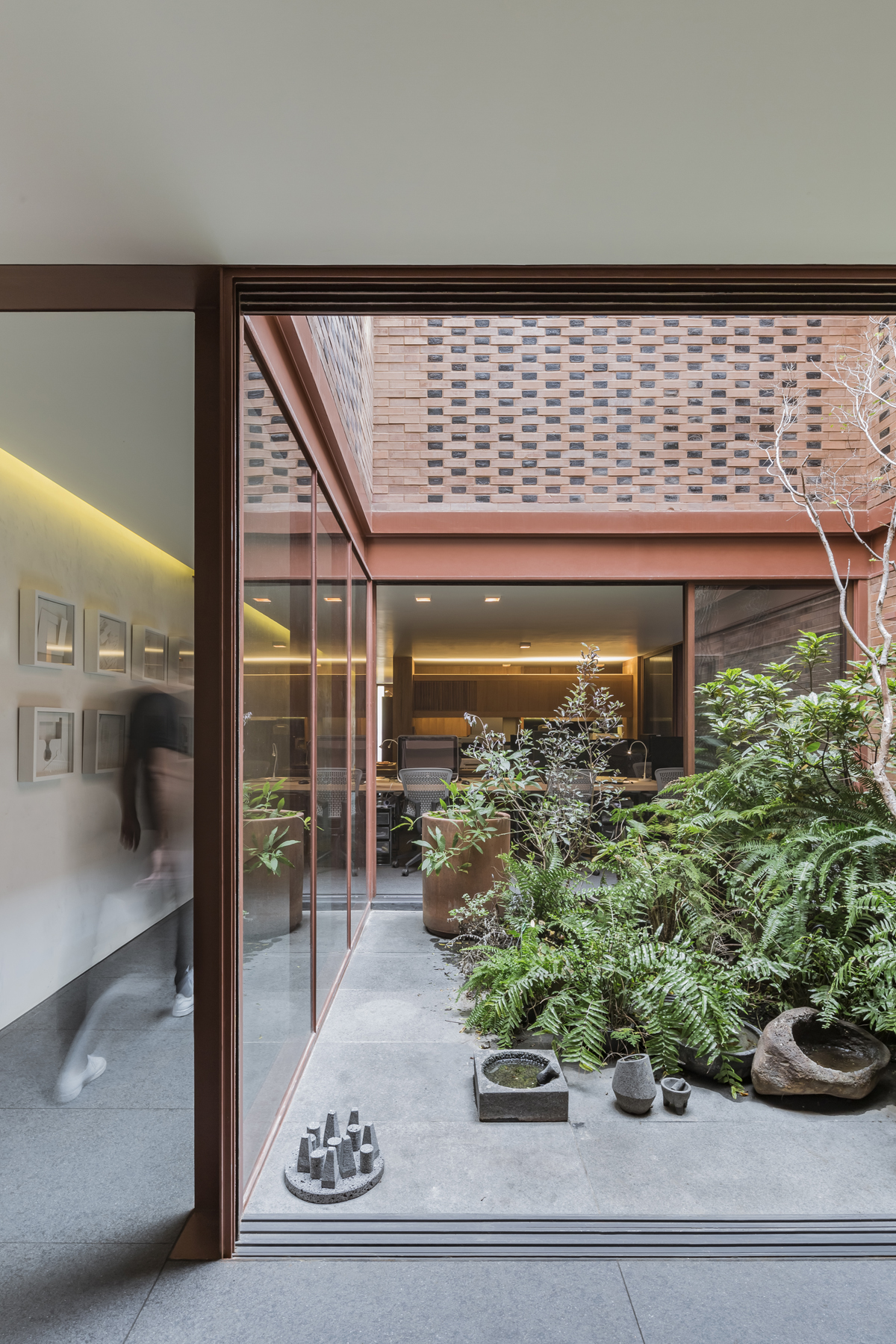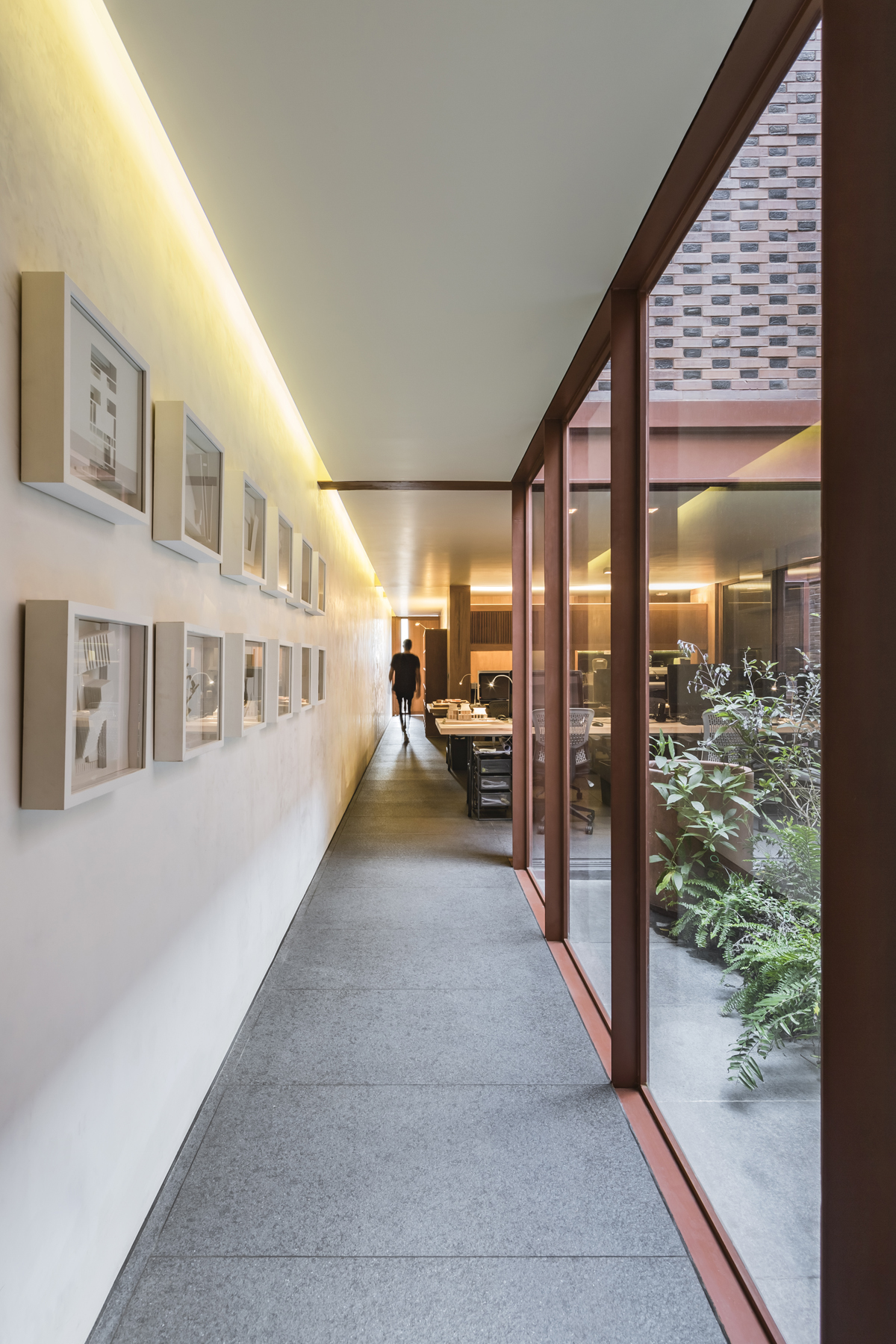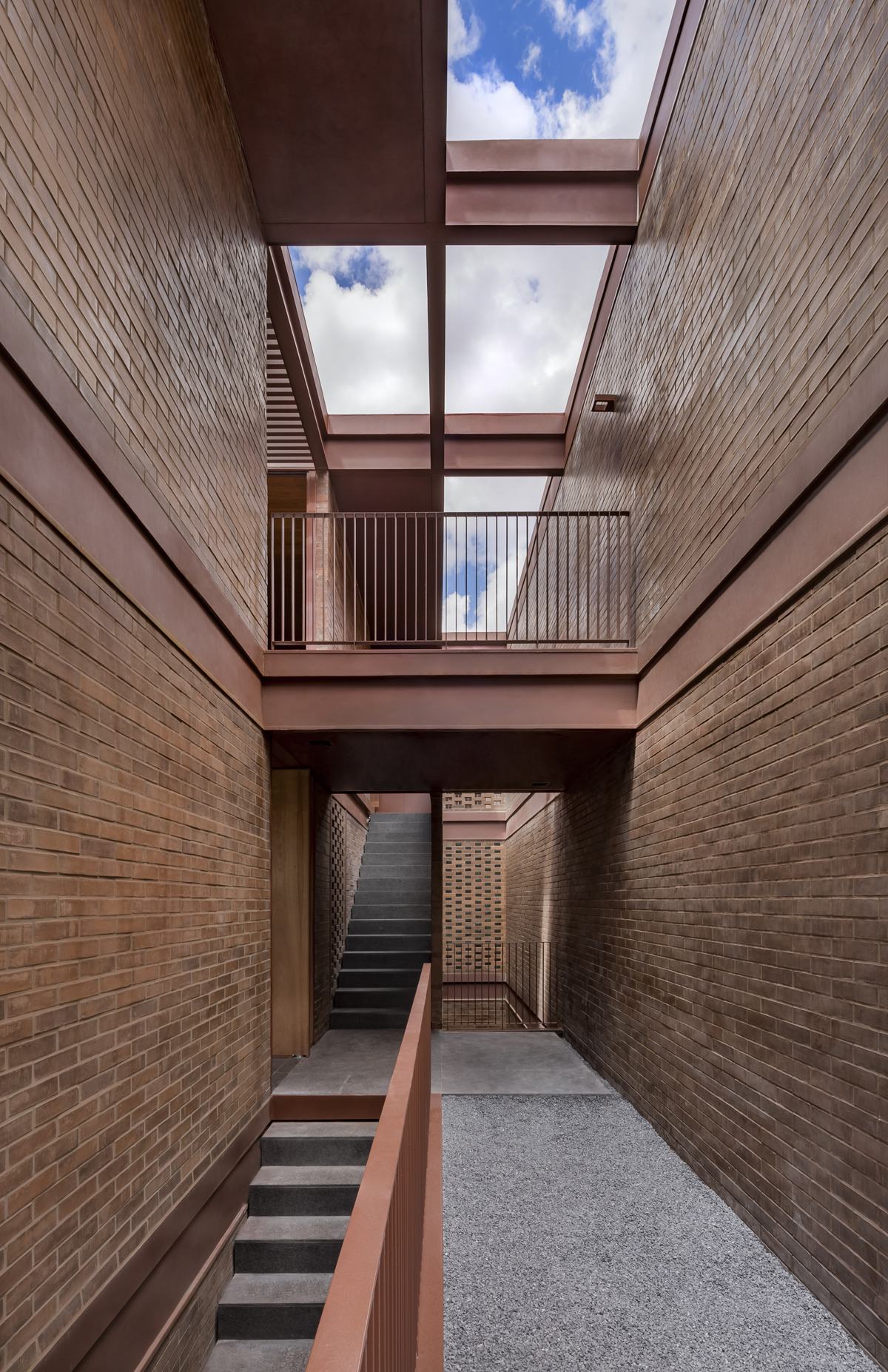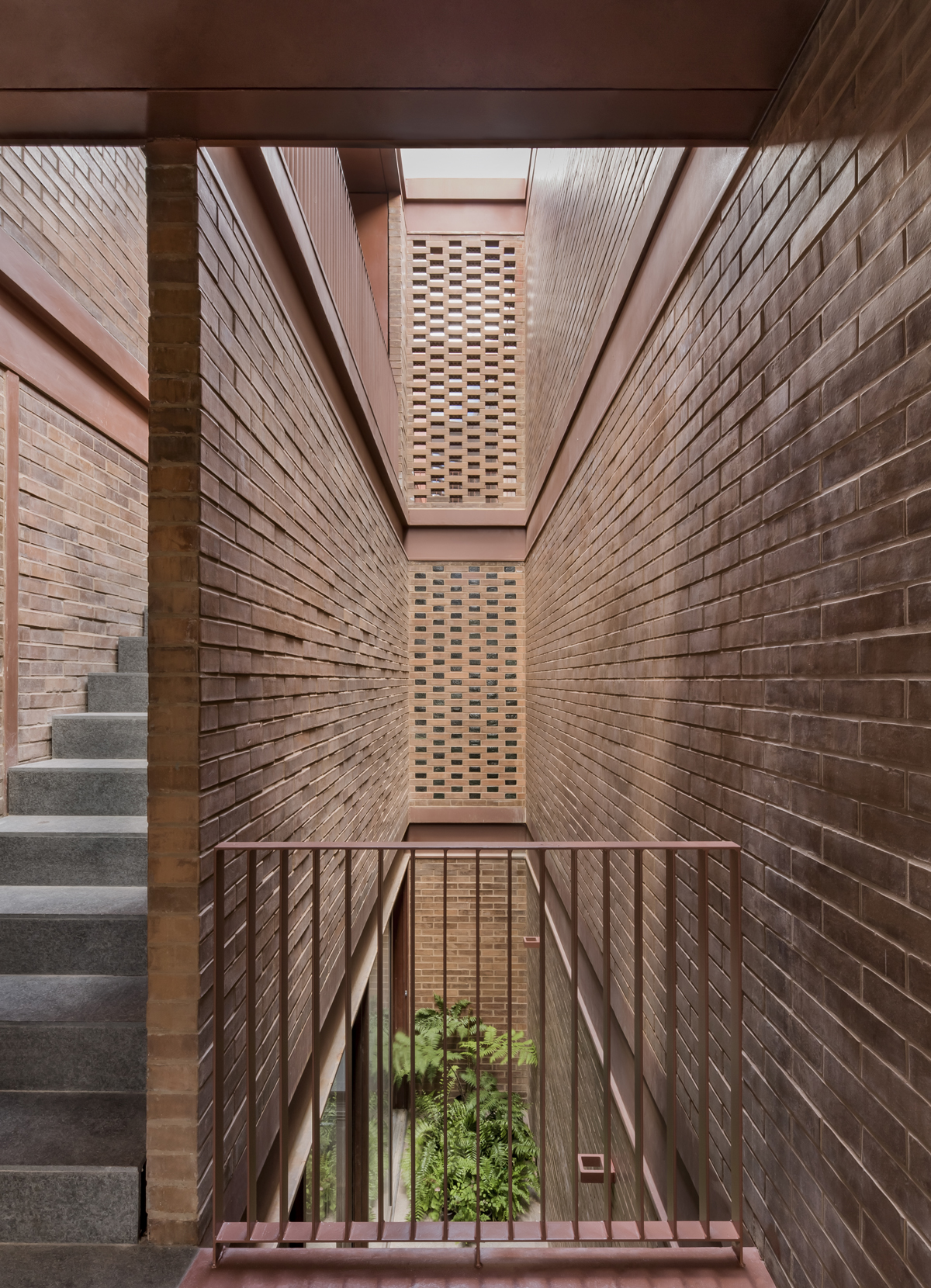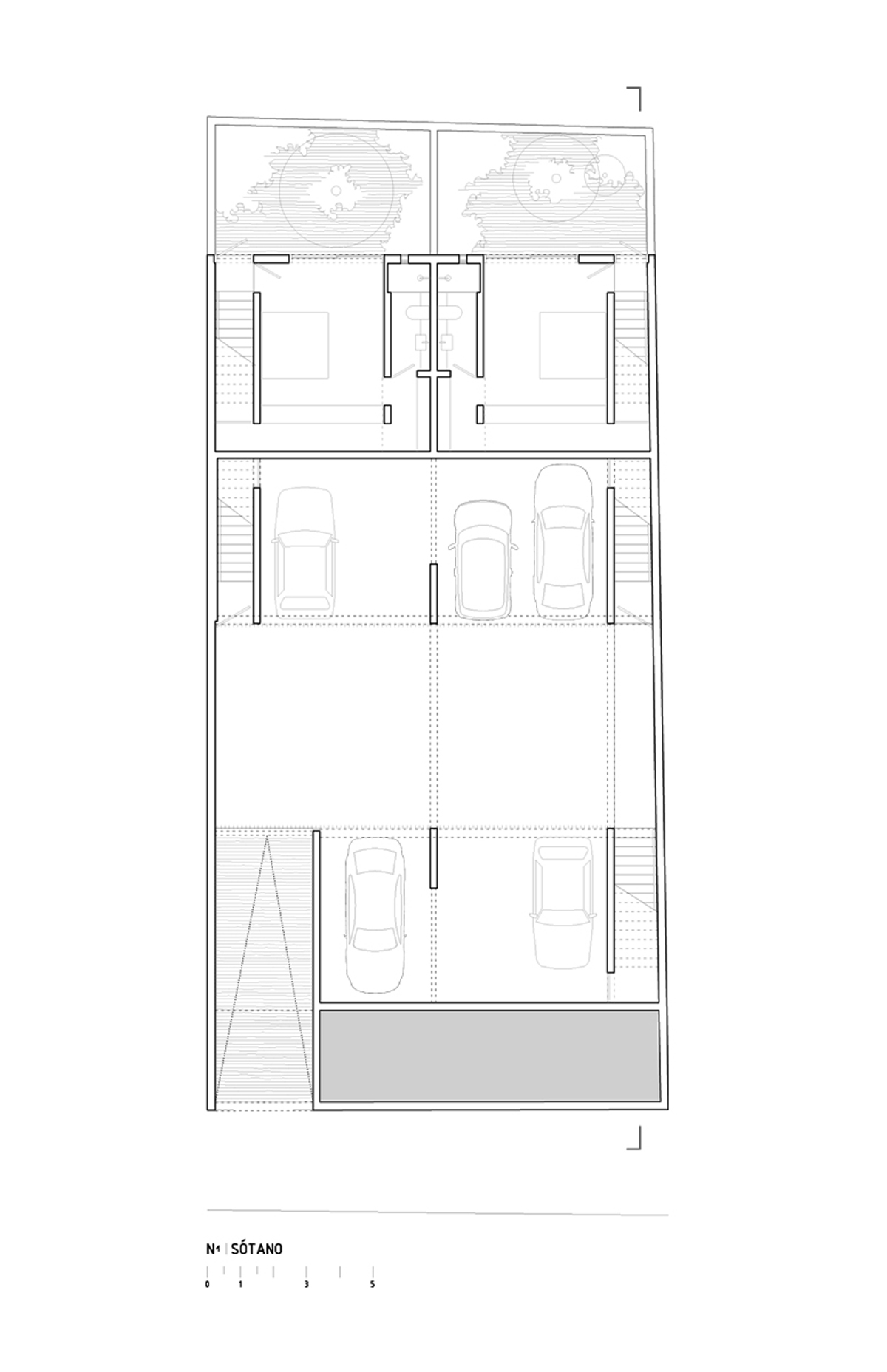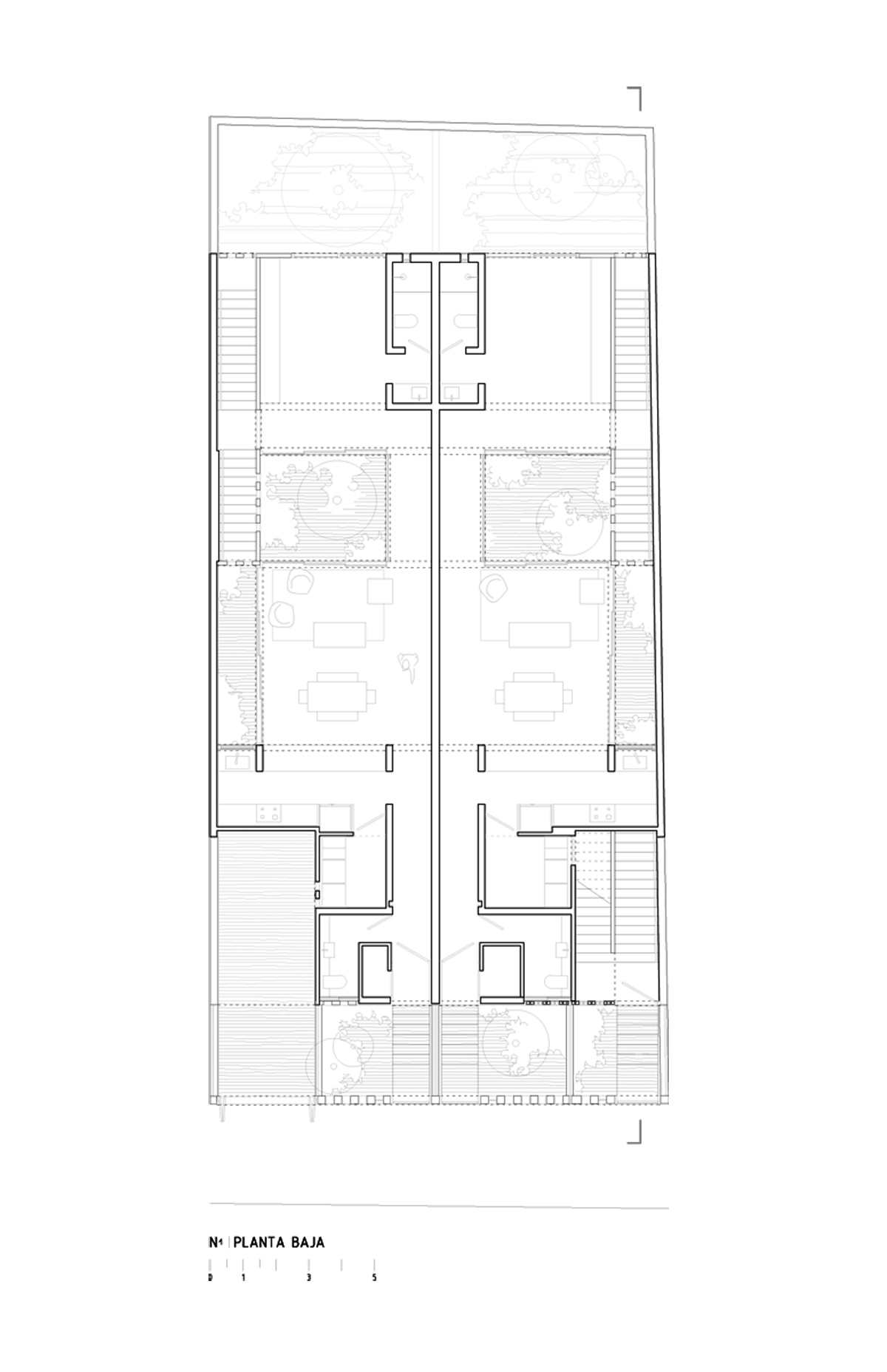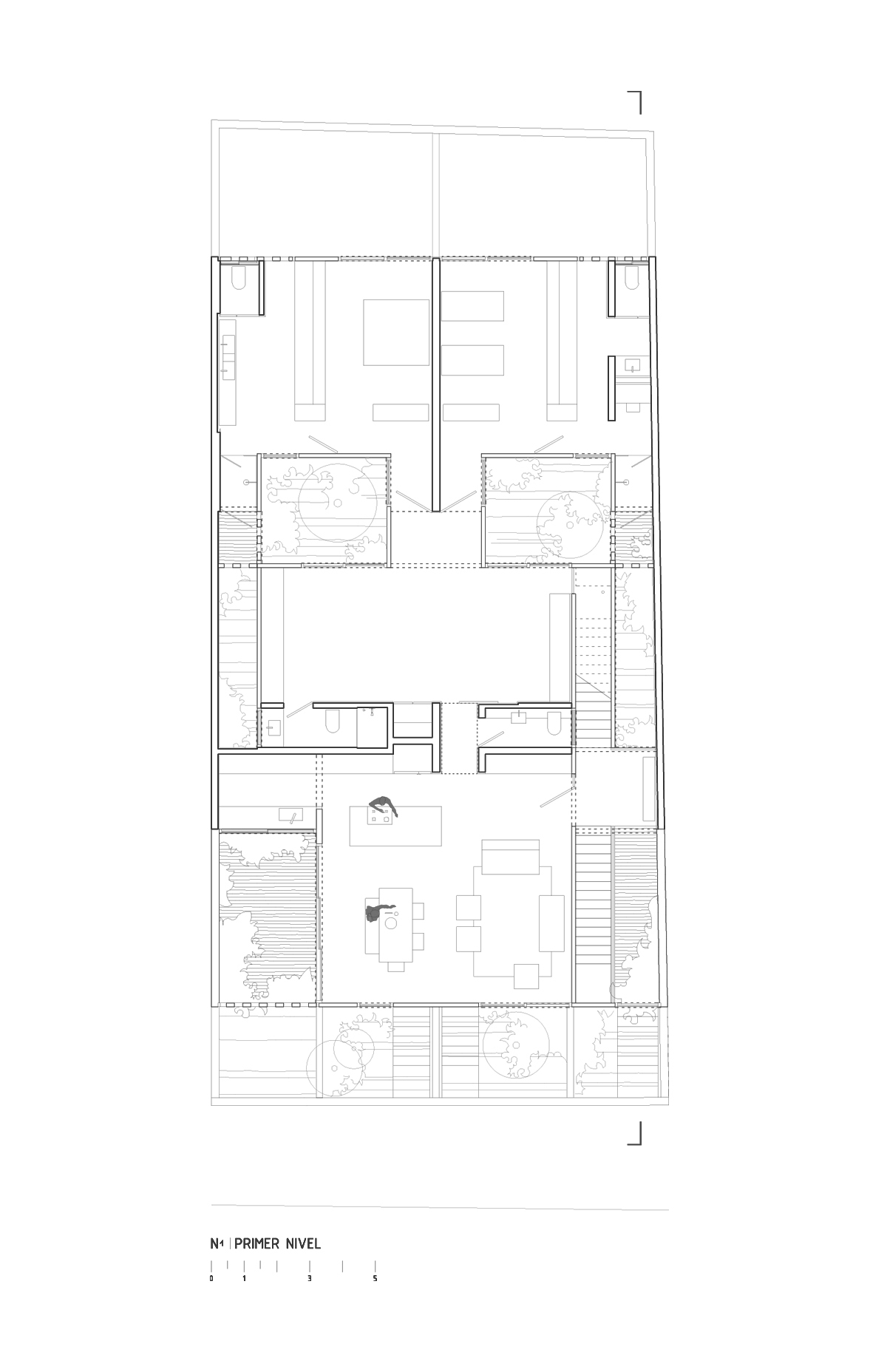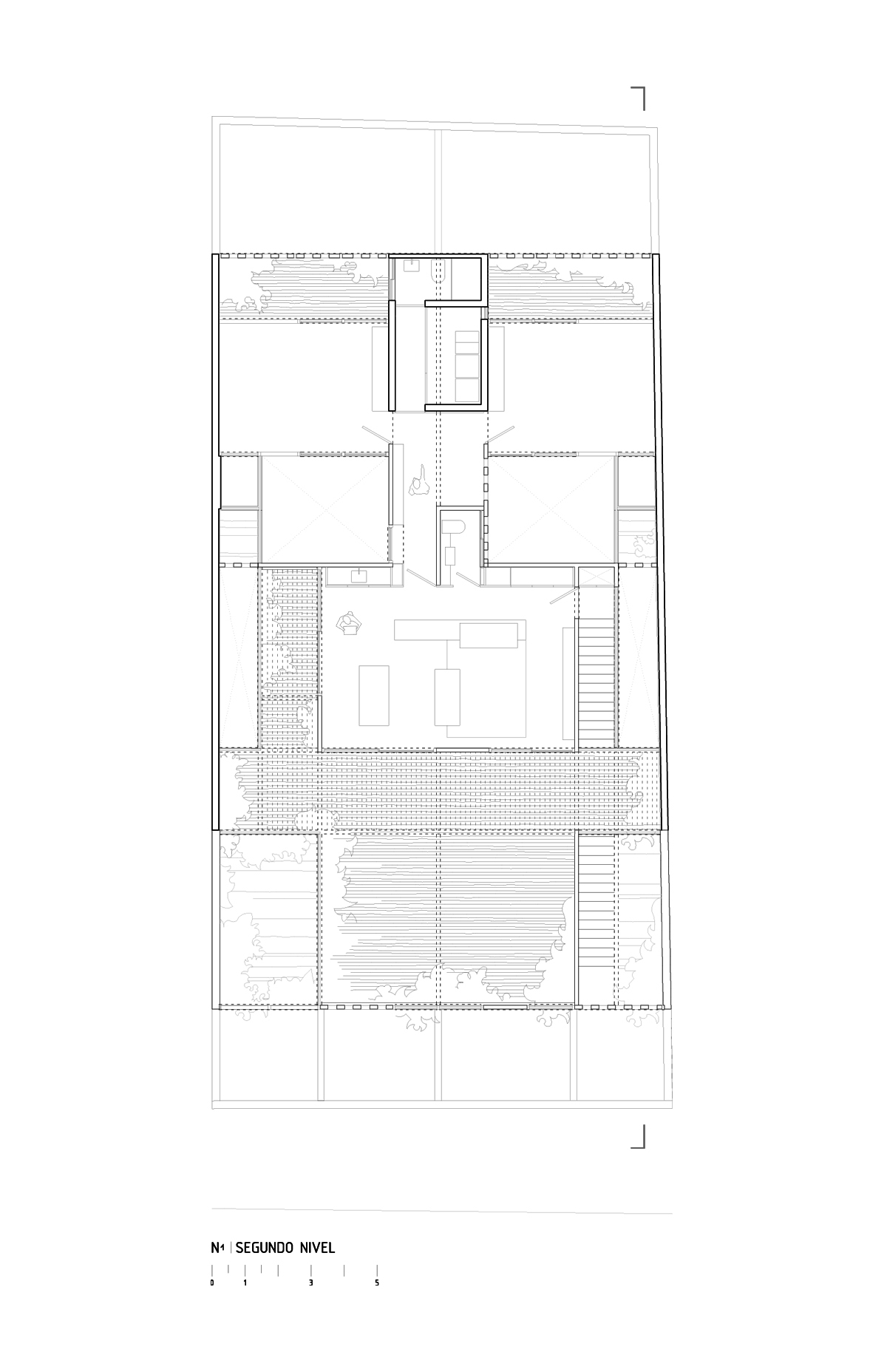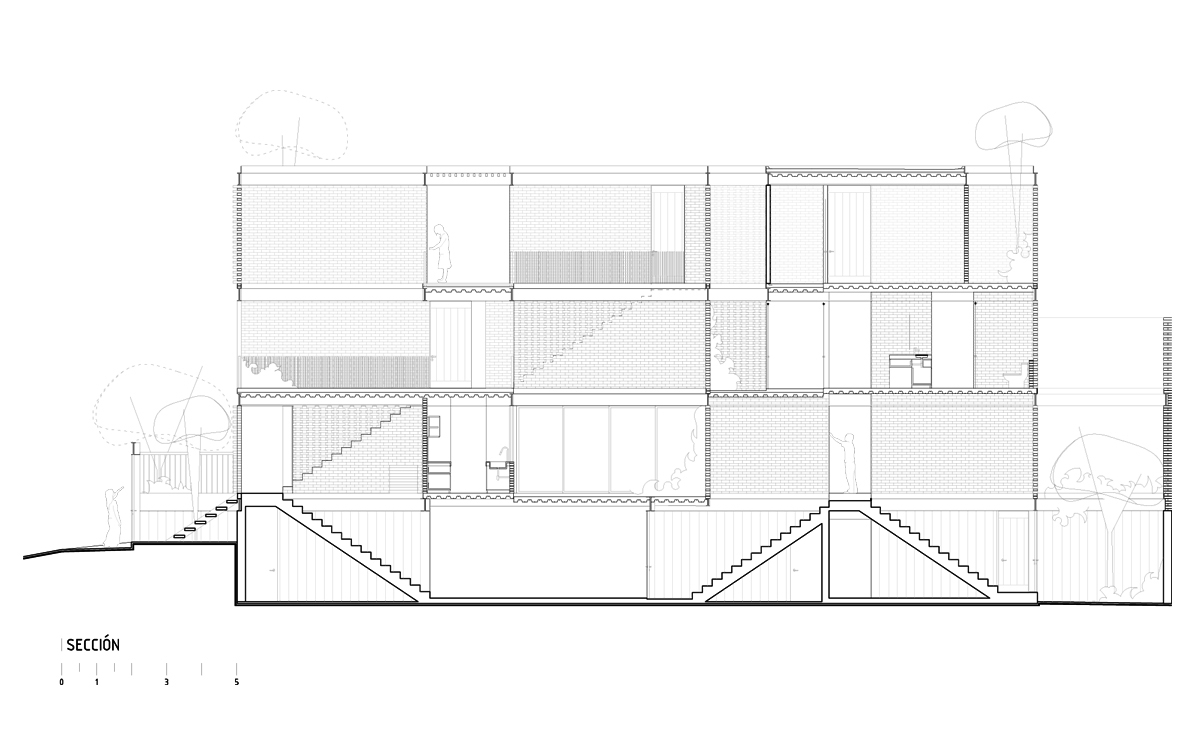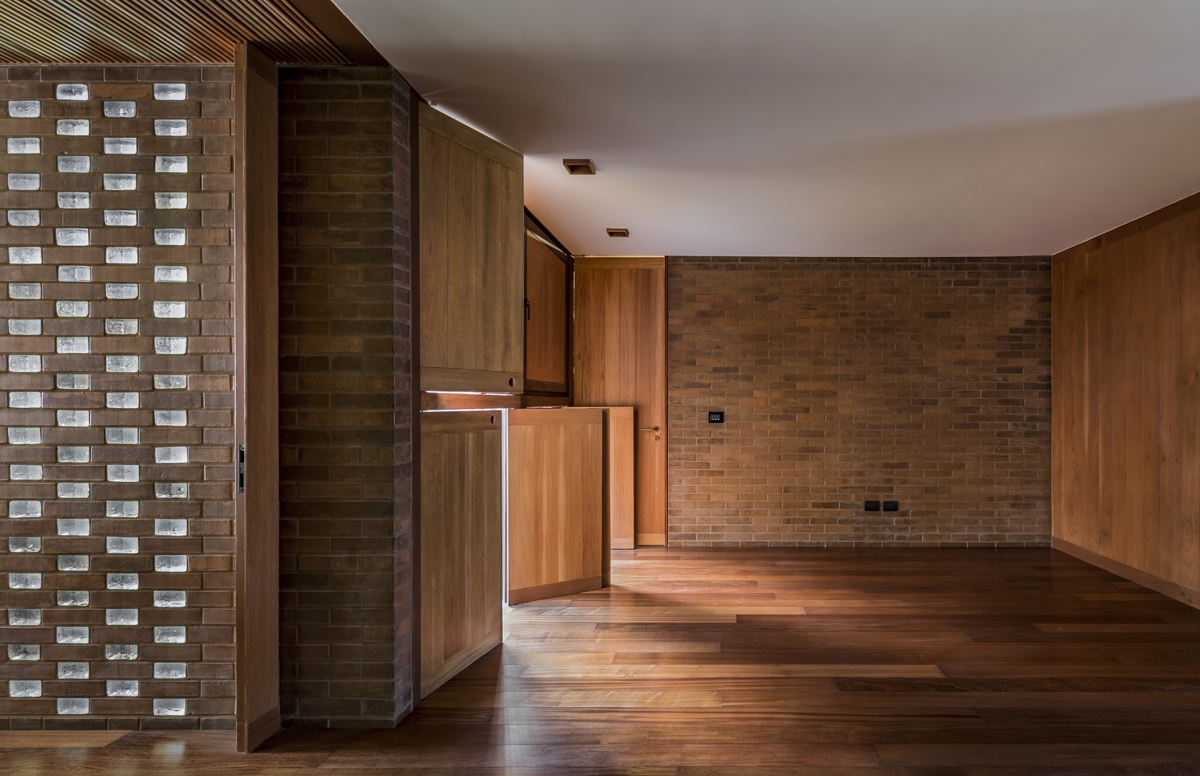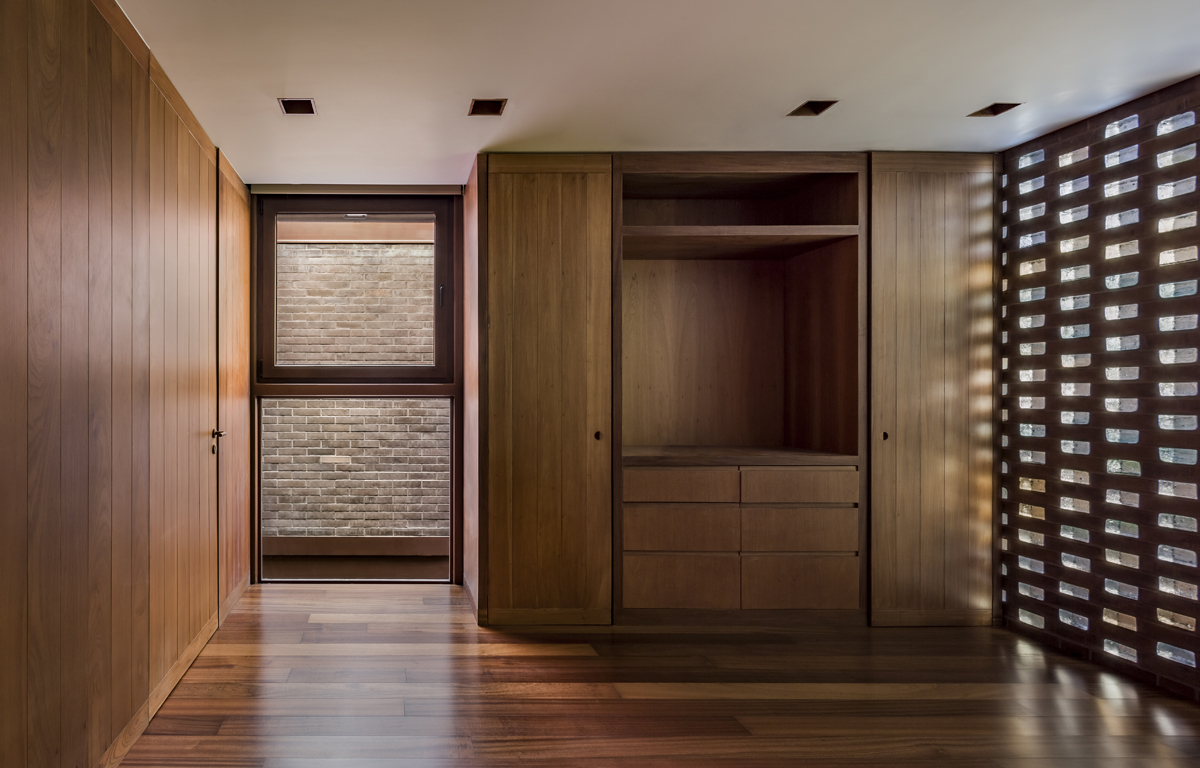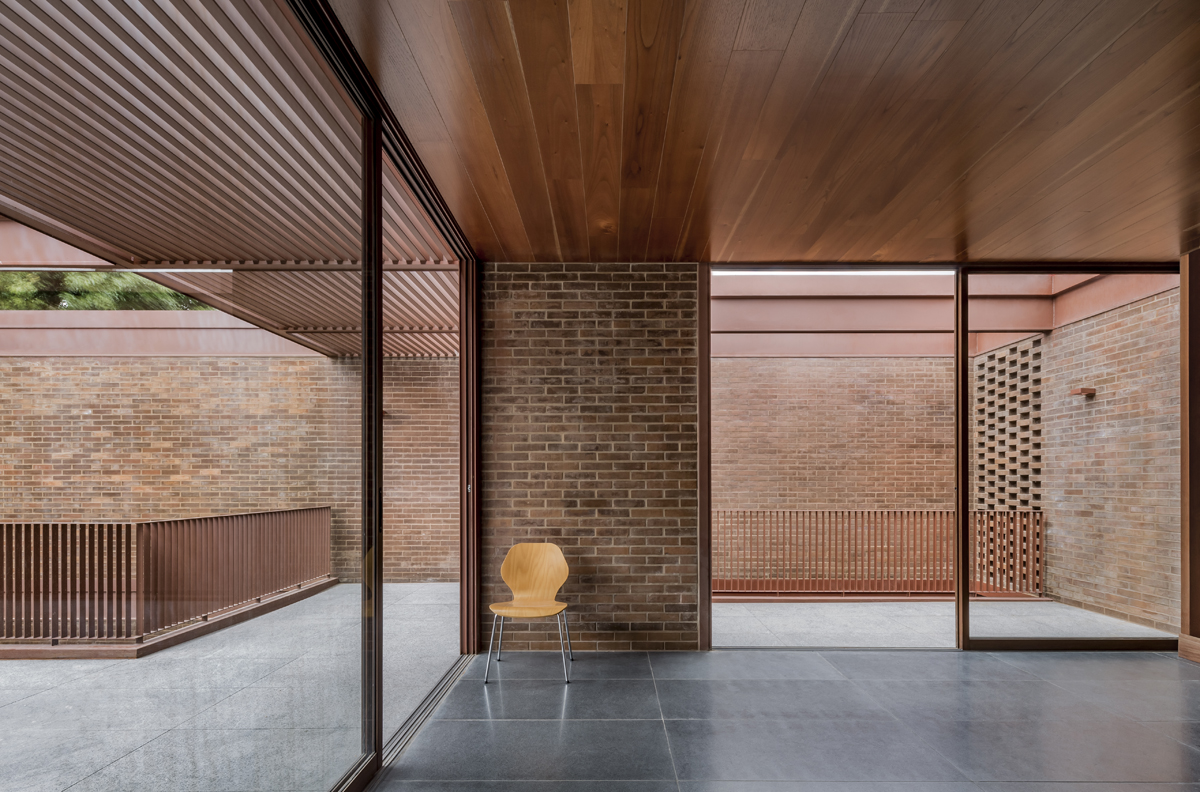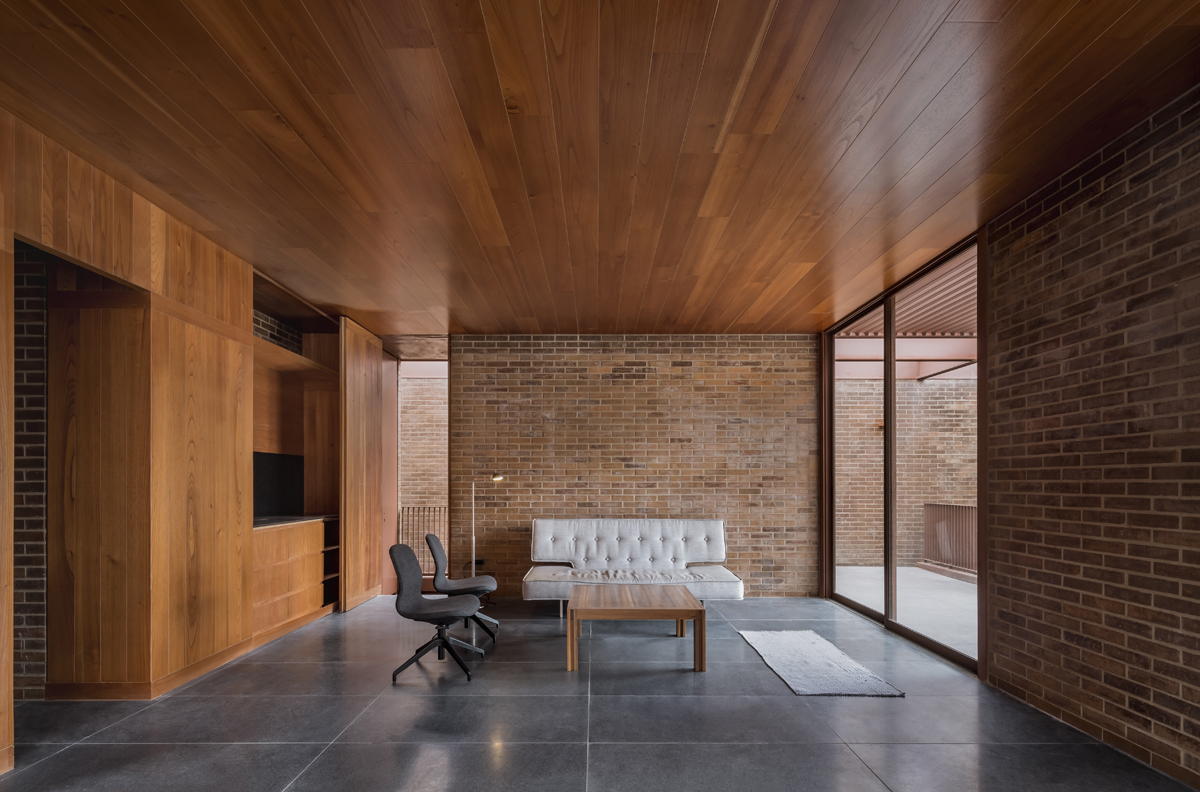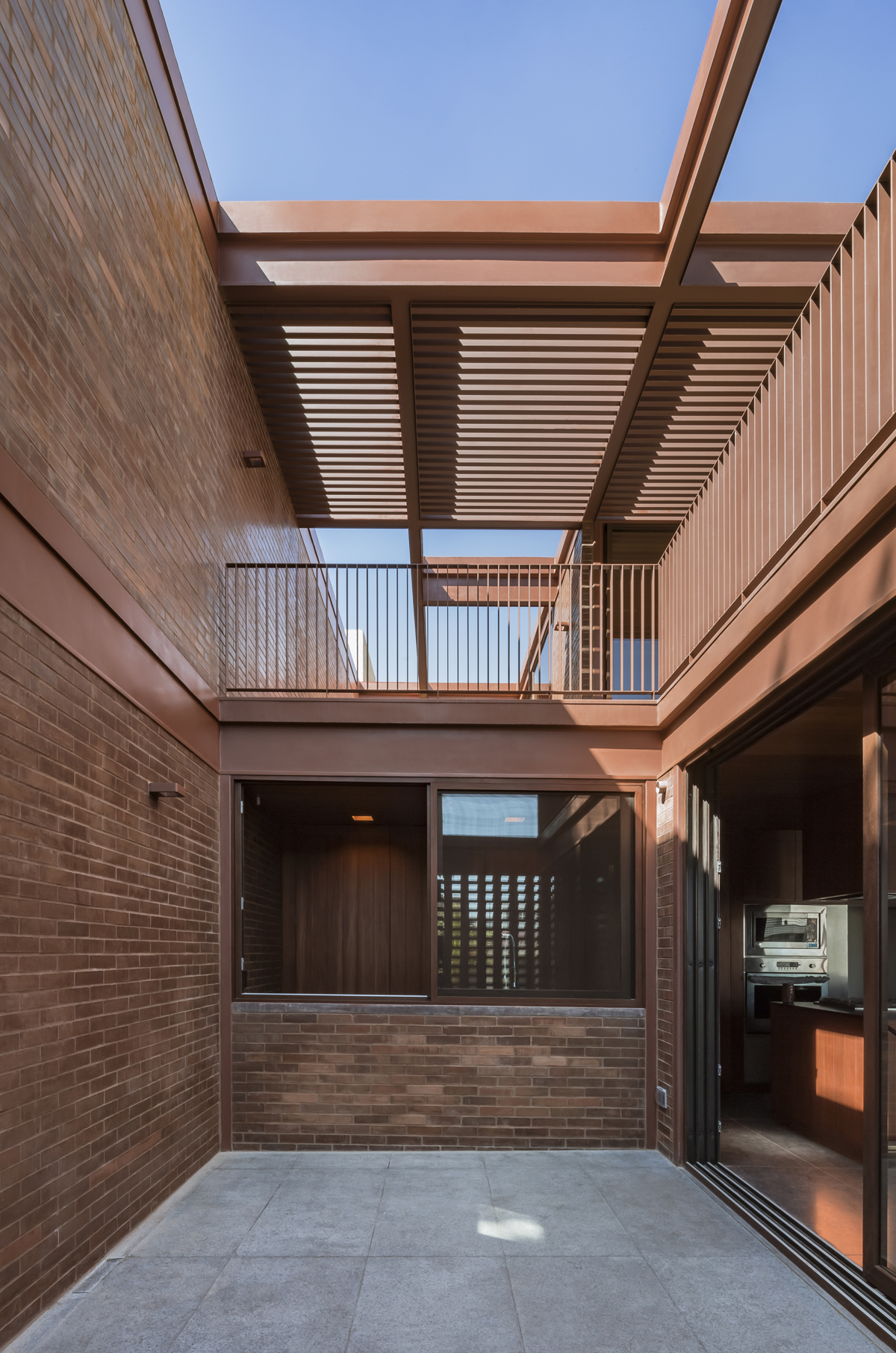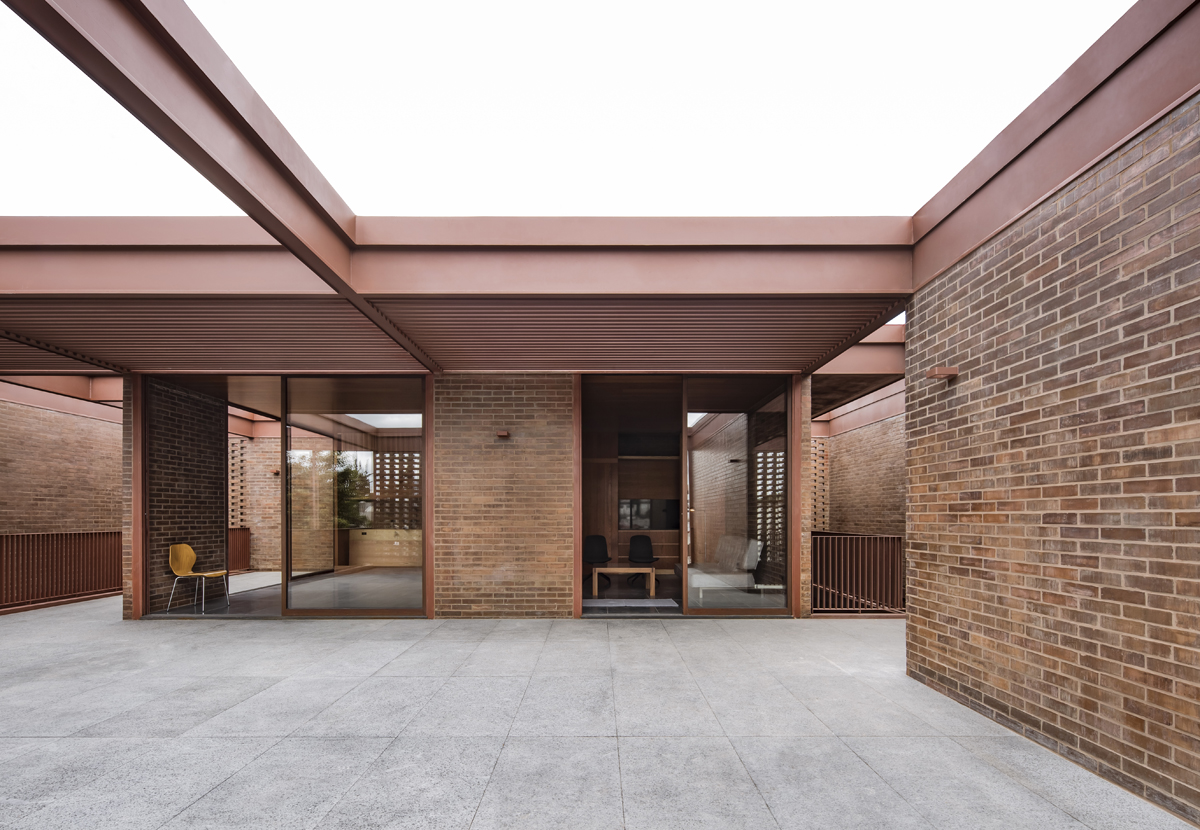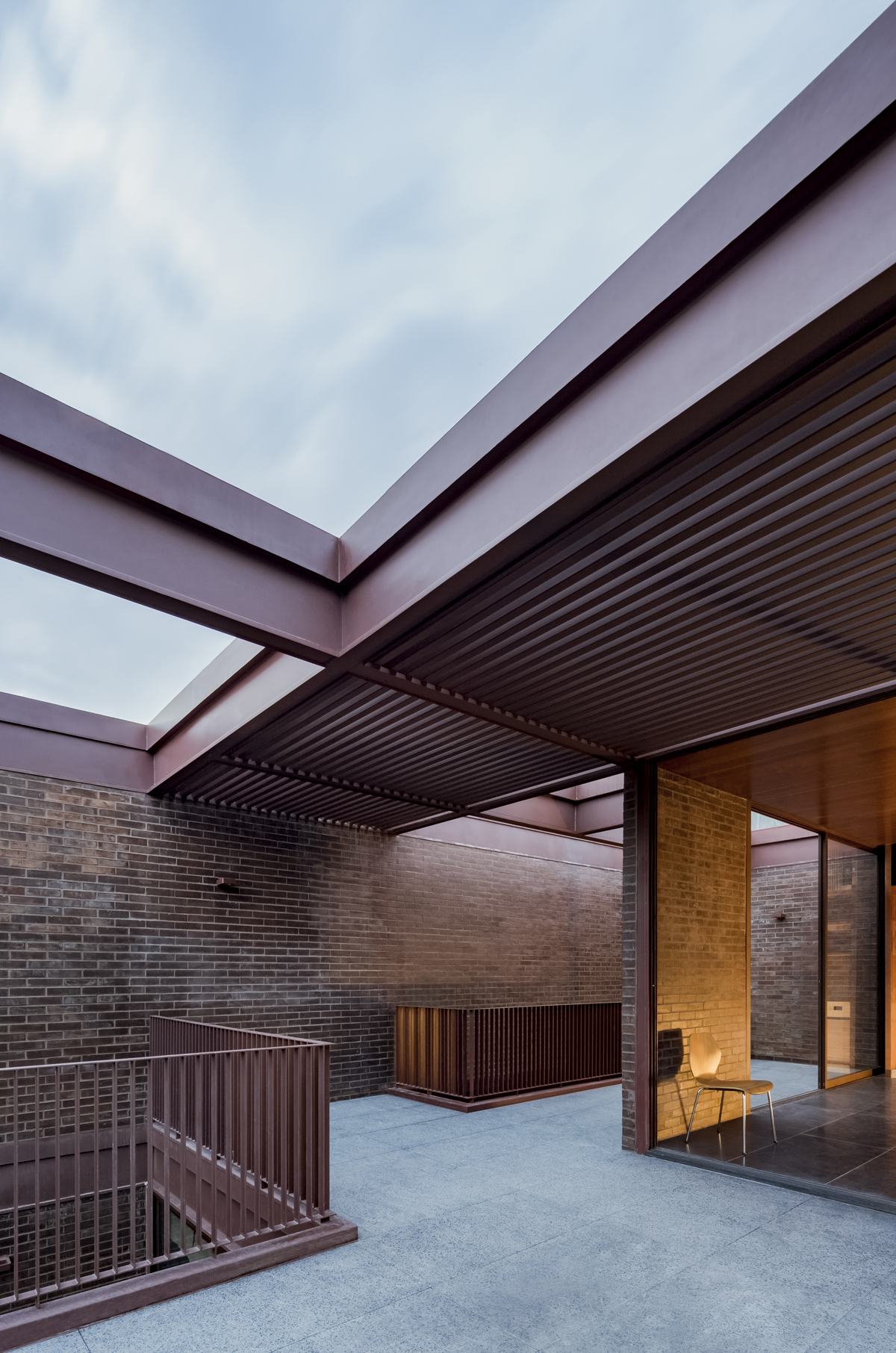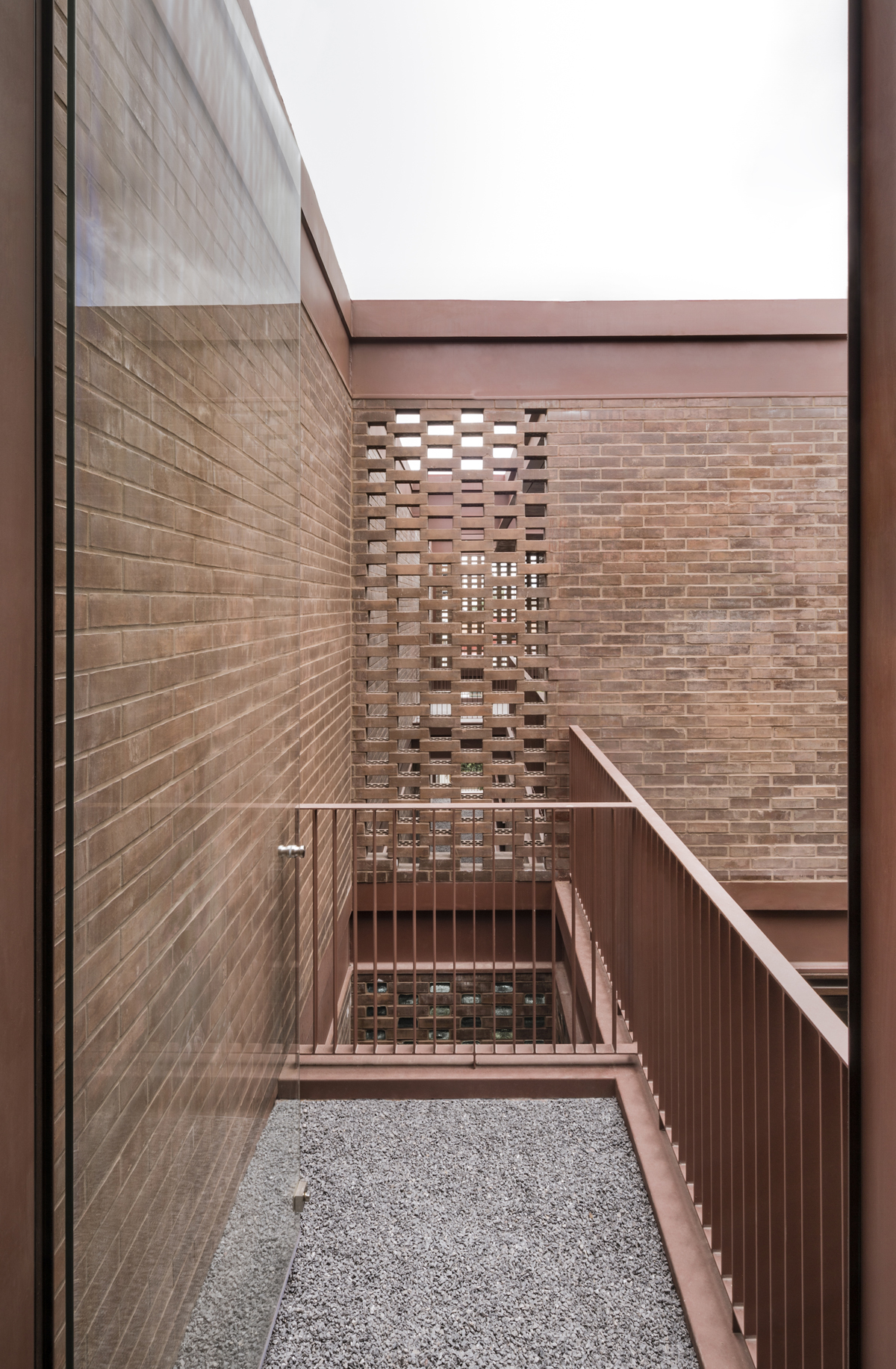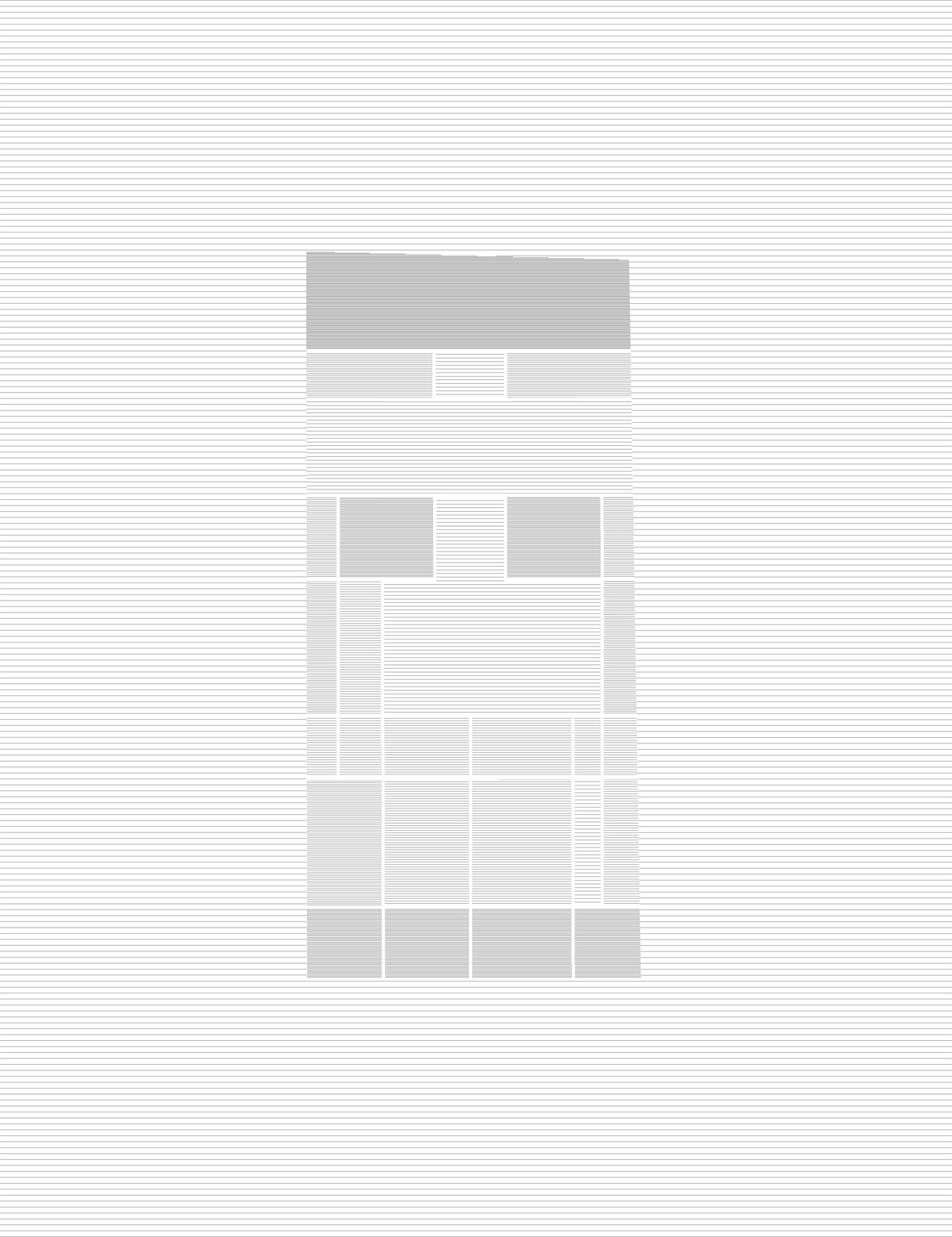 Nombre del Proyecto: Viviendas Mendoza
Arquitectos: Arq. Salvador Macías Corona
Arq. Magui Peredo Arenas
Coordinador de Proyecto: Arq. Cristina Serrano
Equipo: Arq. Elizabeth Fernández
Arq. Oscar Maciel
Arq. Denisse Sandoval
Arq. Ernesto Rizo
Fotografía Maqueta: César Béjar
Superficie Construida: 945 M²
Ubicación: Guadalajara, Jalisco, México
Año: 2017
Memoria Descriptiva: Arq. Víctor Alcérreca
Fotografía Obra: César Béjar
Construcción: Ing. Carlos Mendoza