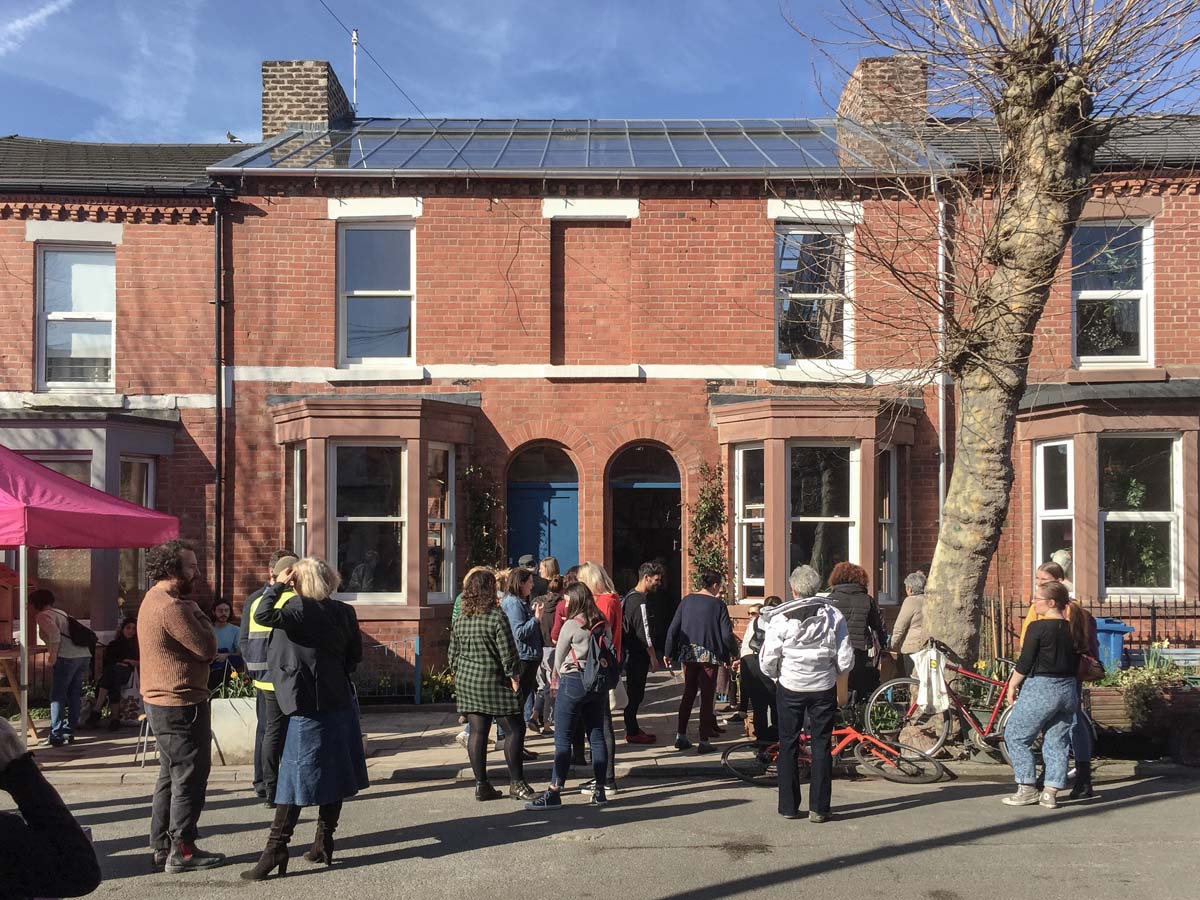 Source: Dezeen
Turner Prize-winning collective Assemble has created a «secret indoor garden» within two houses in Liverpool, UK, as part of its Granby Four Streets rejuvenation project.
Spanning the two dilapidated structures in a Victorian terrace, Granby Winter Garden contains a communal seasonal garden, events space and artist residence, intended to «nurture creative practice in the area».
The garden forms part of London studio Assemble's ongoing urban regeneration project with Granby Four Streets Community Land Trust (CLT), for which it became the first architecture studio to receive the Turner Prize for art in 2015.
«The Winter Garden project developed through an on-going collaboration between Assemble and the CLT, delivering an incremental community led masterplan of the area that is both strategic and opportunistic,» founding member of Assemble Anthony Engi Meacock told Dezeen.
«From the outset we agreed that a good neighbourhood needs more than just housing – we were actively looking for opportunities to support the creative and community activity in the area, and promote sustainable local enterprise,» he continued.
«The attention garnered through the Turner Prize nomination provided the catalyst to push the Winter Garden into reality.»
Granby is a neighbourhood in Toxteth in central Liverpool that is largely made up of terraces constructed in the mid-19th century. Since the 1970s, it has become one of the UK's most economically deprived areas, with numerous houses being abandoned.
In light of this, Assemble embarked on its ongoing project with the CLT in 2012, named Granby Four Streets, in a bid to transform the neighbourhood into an architecturally rich, green and creative quarter.
The scheme has involved the renovation of 10 houses and a series of empty shops, as well as the creation of the experimental ceramics studio Granby Workshop and now the Granby Winter Garden.