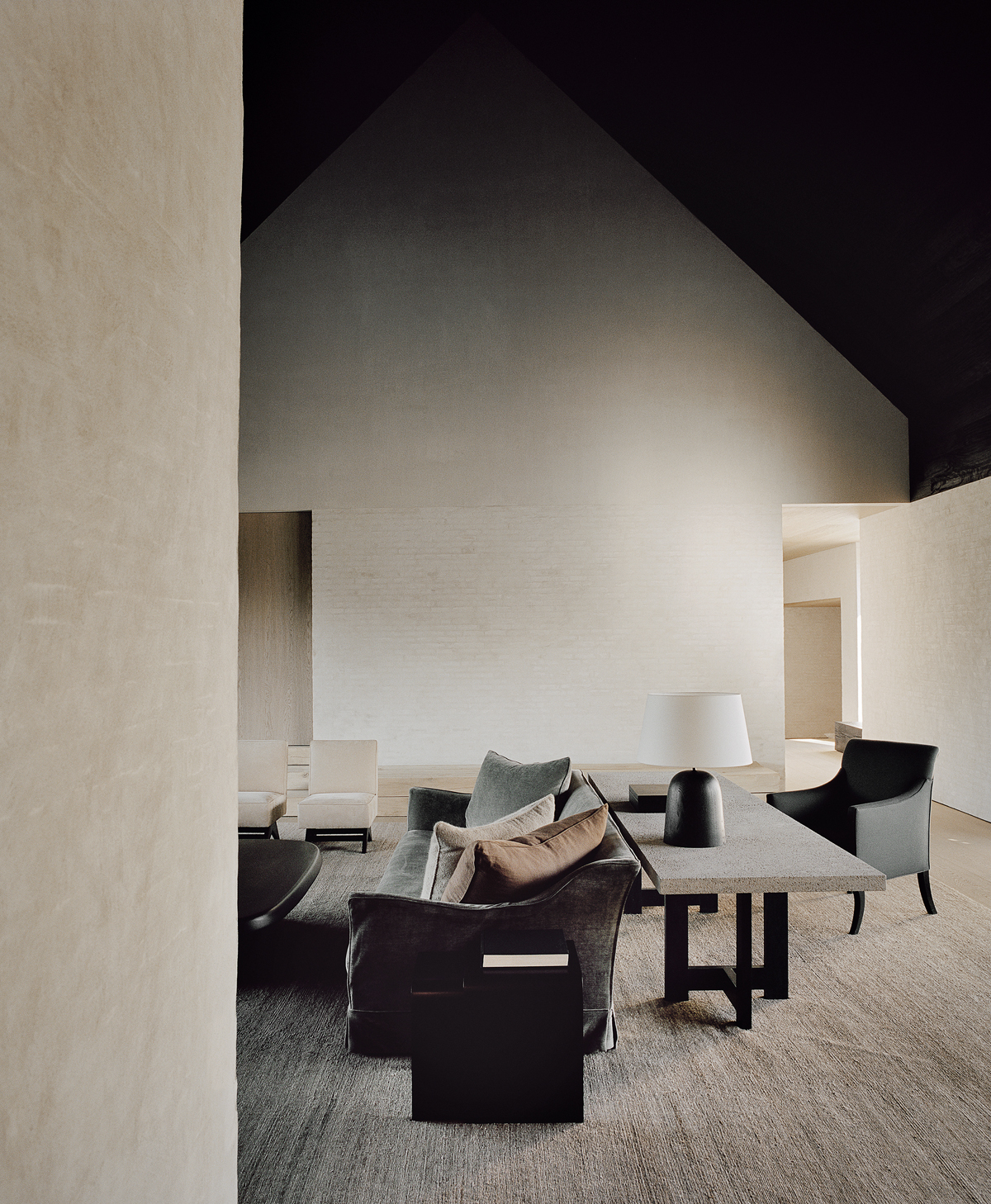 Source: Vincent Van Duysen
Photography: Hélène Binet, François Halard
Knokke, a Belgian seaside village, is known for its refined white holiday homes with gabled roofs.
Situated alongside the Royal Golf Course, this permanent home for the owner and his family allows beautiful wide views across the golf course and onto its protected private gardens, designed by Martin Wirtz.
Large, whitewashed brick volumes – positioned simply within the natural green landscape – support a large thatched roof. These primary architectural elements define the strong and modern character and expression of the house, which is an interpretation of the archetypal traditional villa in Knokke.
The massive monolithic brick volumes arrange the house spatially and functionally. It is sometimes open to its environment with vistas to the green all around, or protected when positioned between, behind or within the massive brickwork volumes. The cement-washed bone-coloured finish links the exterior with the interior.
The minimal windows strengthen the continuity between indoors and out.
The large thatched roof gives a protected and introverted feel, and provides privacy for the inhabitants. Without any gutters or roof ridges, and with its low-hanging roof edges, the large abstract roof adds to the contemporary character of the house. The two large chimneys – reminiscent of the open fires and chimneys of old mansions – create a play of verticality against the horizontal lines of the roof and the pool house extension.
The architecture is completed with the terraces, an outdoor swimming pool and adjacent poolhouse, to enable the owner to enjoy different views of the surroundings while taking advantage of optimal sun orientation. The terraces create open or semi-enclosed seating areas to both the north and south sides of the house to bring the outdoor landscape closer to, or almost into, the house.
The interior materials are finely detailed and elegant, sophisticated and in contrast to the raw expression of the thatched roof and the cement-washed brickwork textures applied all over the exterior and some of the interior walls.
Depending on the desired mood, the different interior finishes bring variation within the bounds of a similar design approach and atmosphere. The dark wooden double-height ceiling in the grand living room contrasts with the natural-wood clad kitchen with its lower ceiling. Meanwhile the leather and 'vegetal' wallpaper finish of the home office and master bedroom relate to the softer and more intimate feel of these private areas. The green mosaic for the home spa adds to the essential and quiet experience of relaxing in this space.
The custom-made furniture and interior decor further add to the sophisticated atmosphere, reminiscent of the grand holiday homes of the past.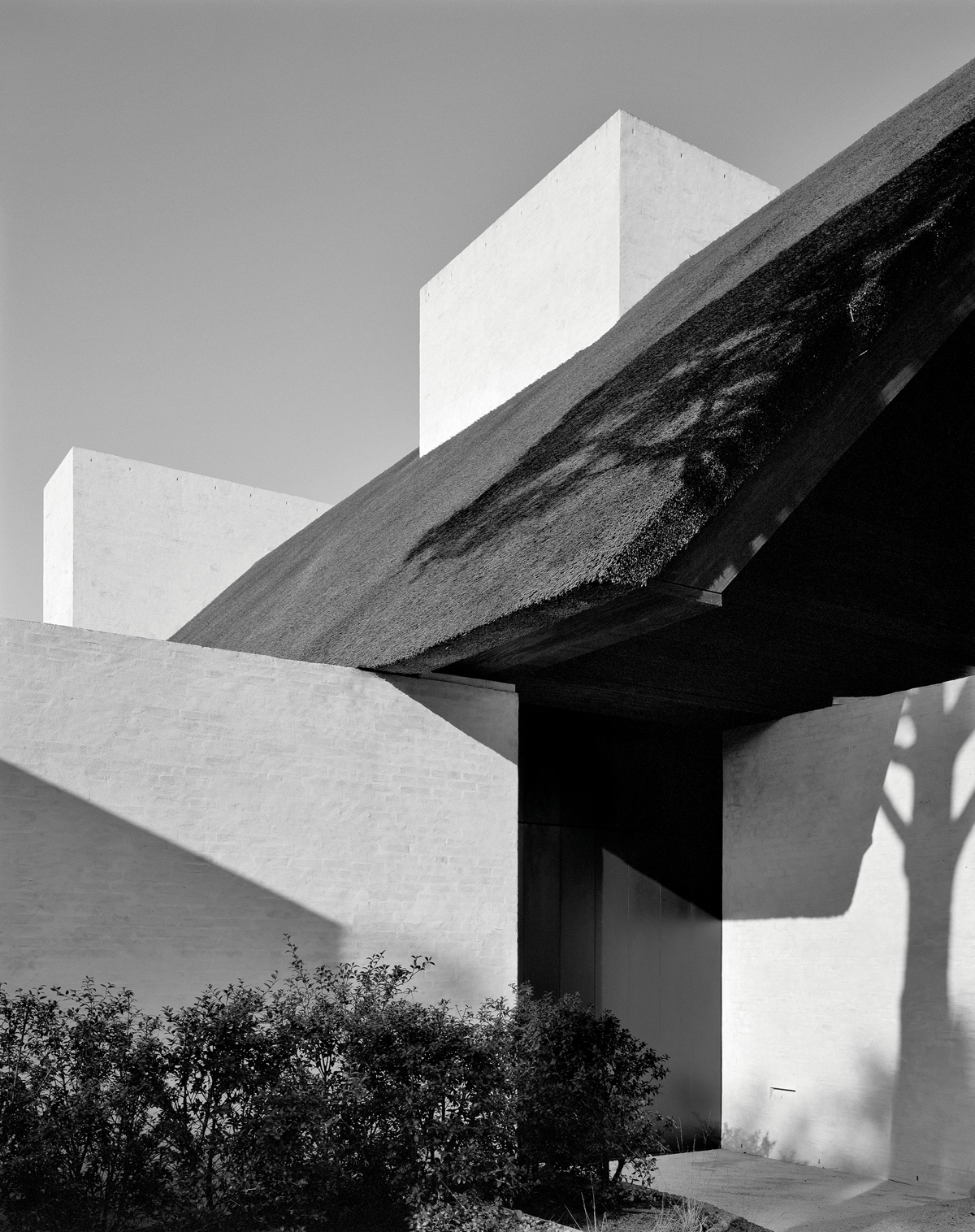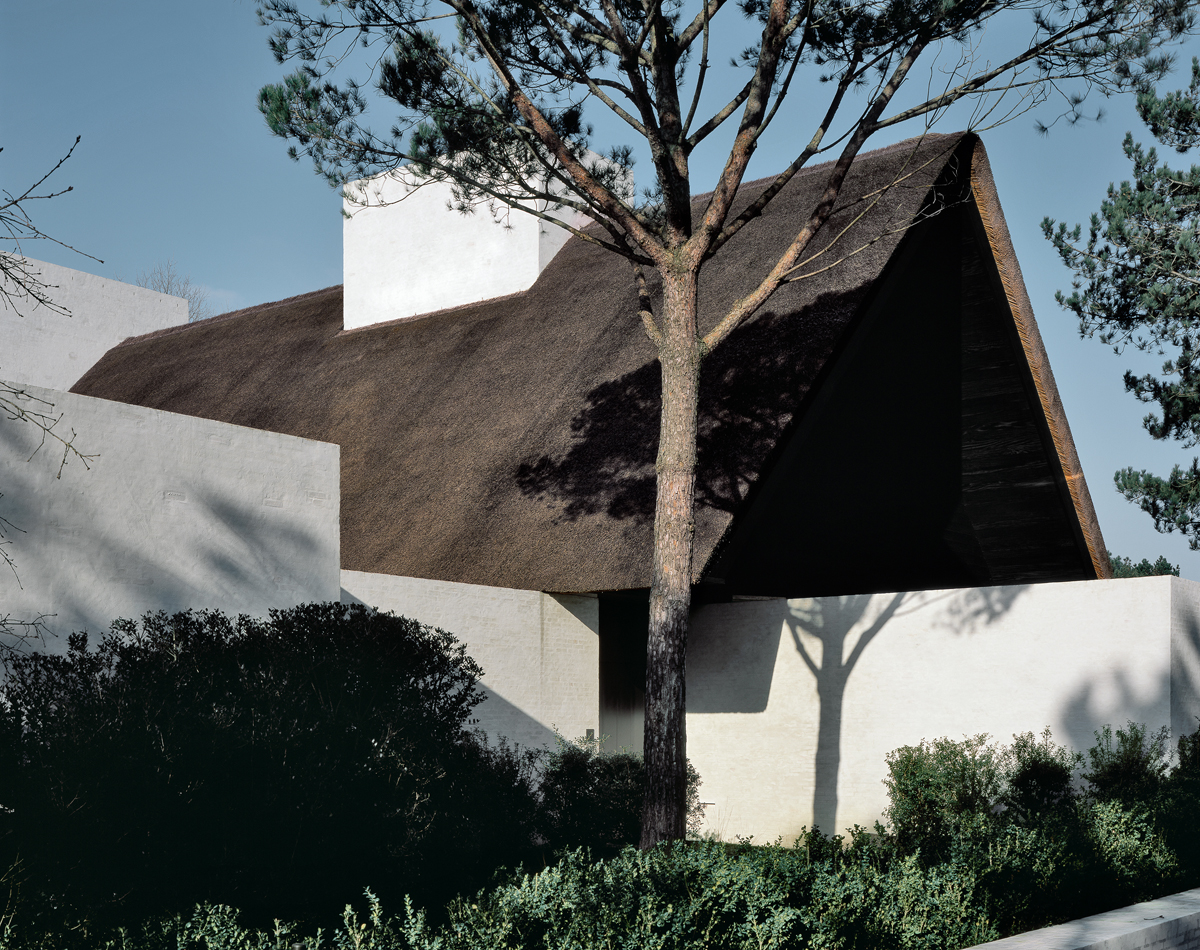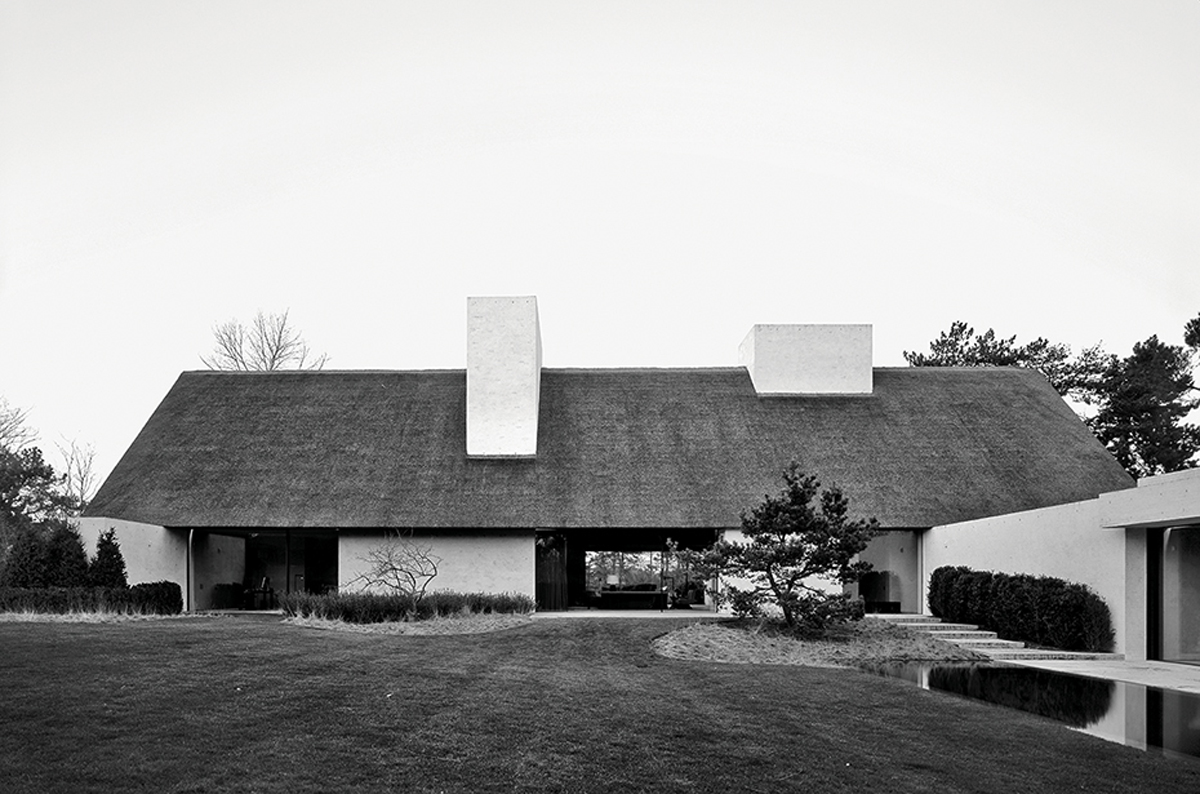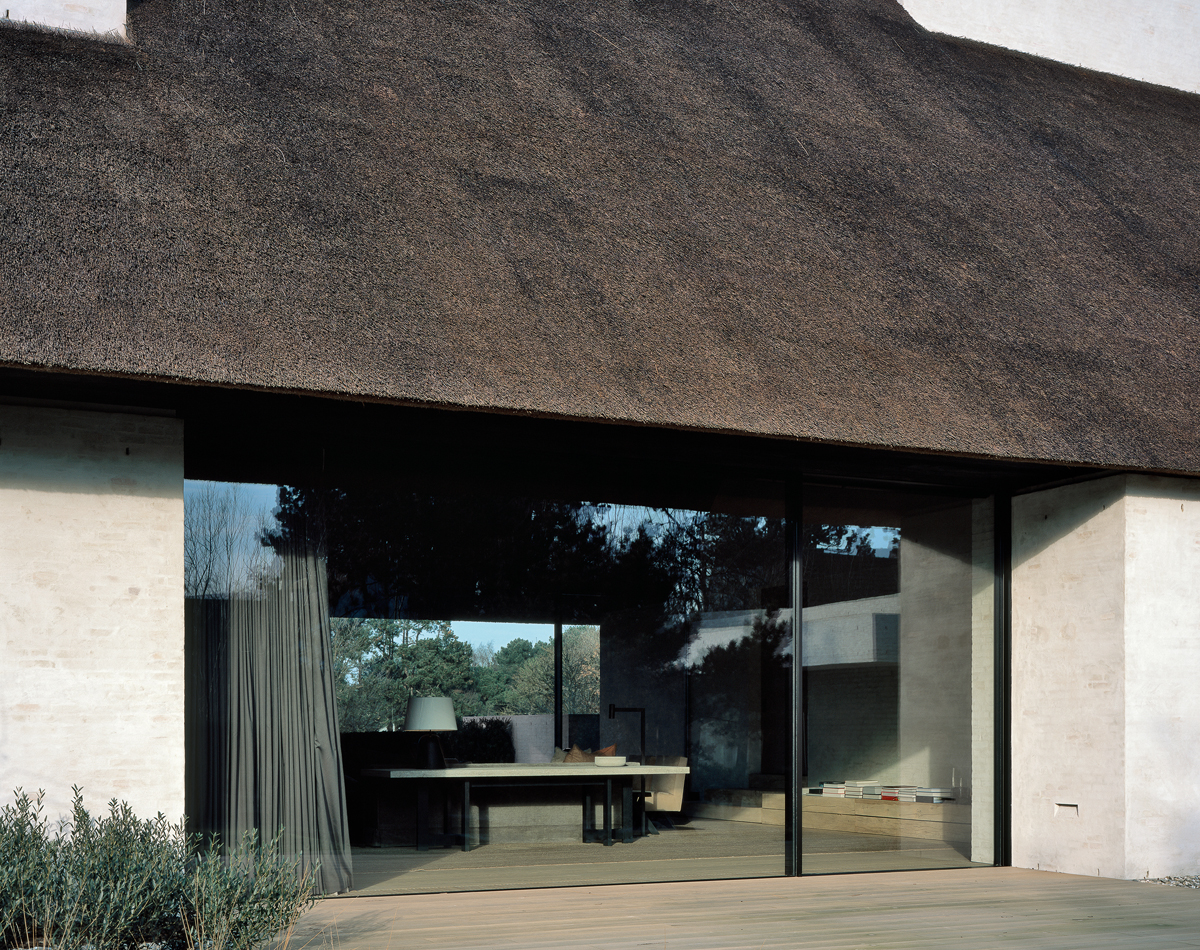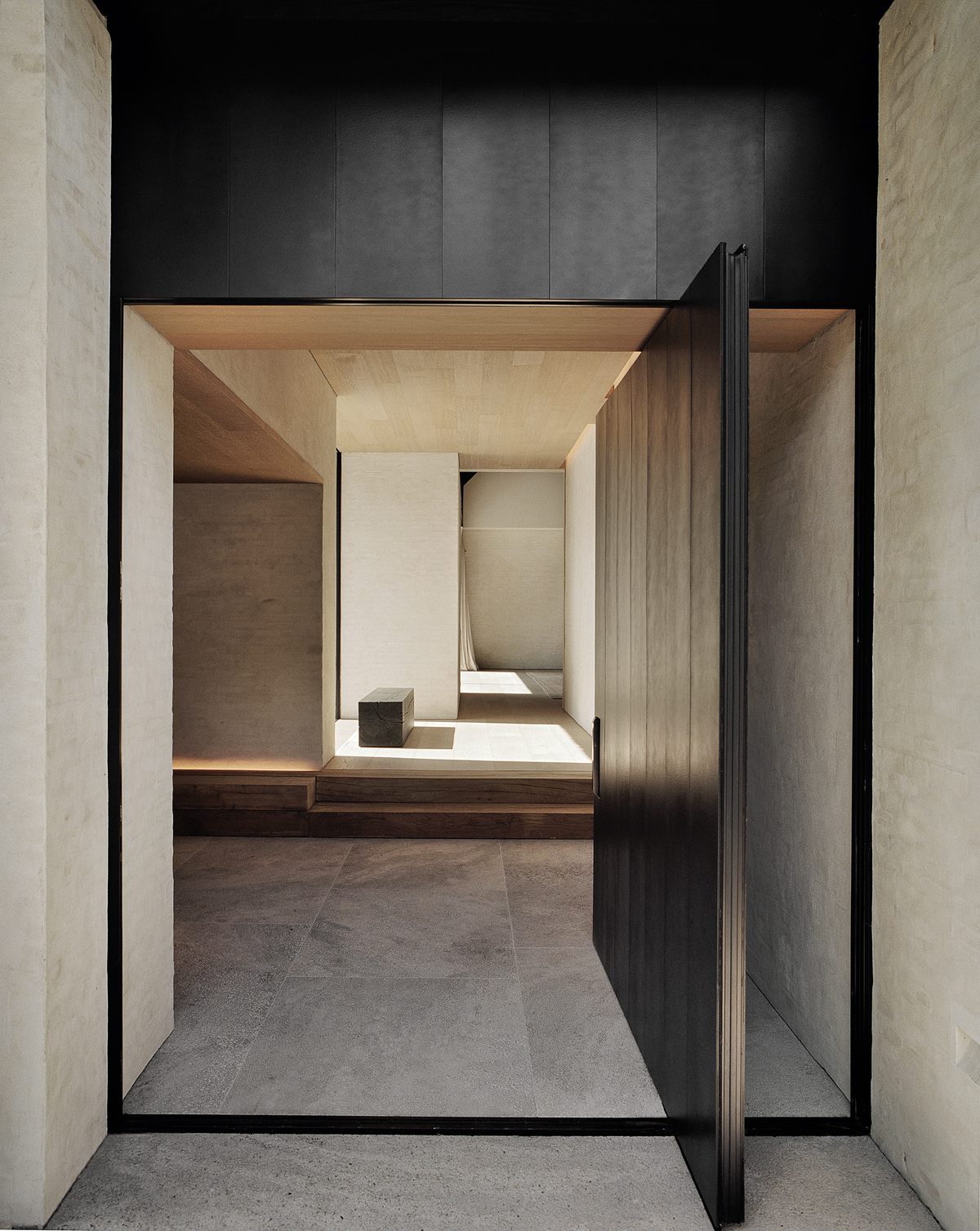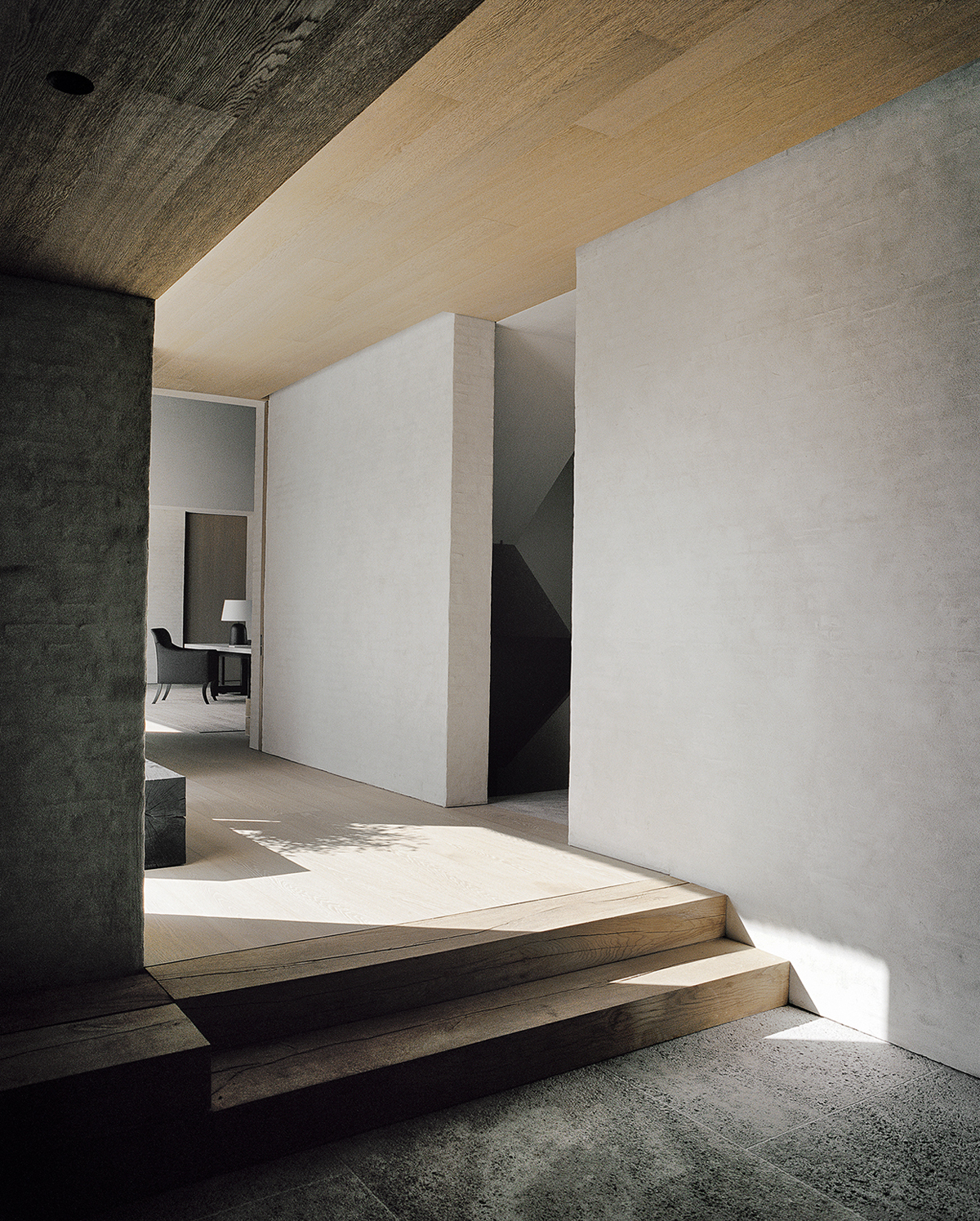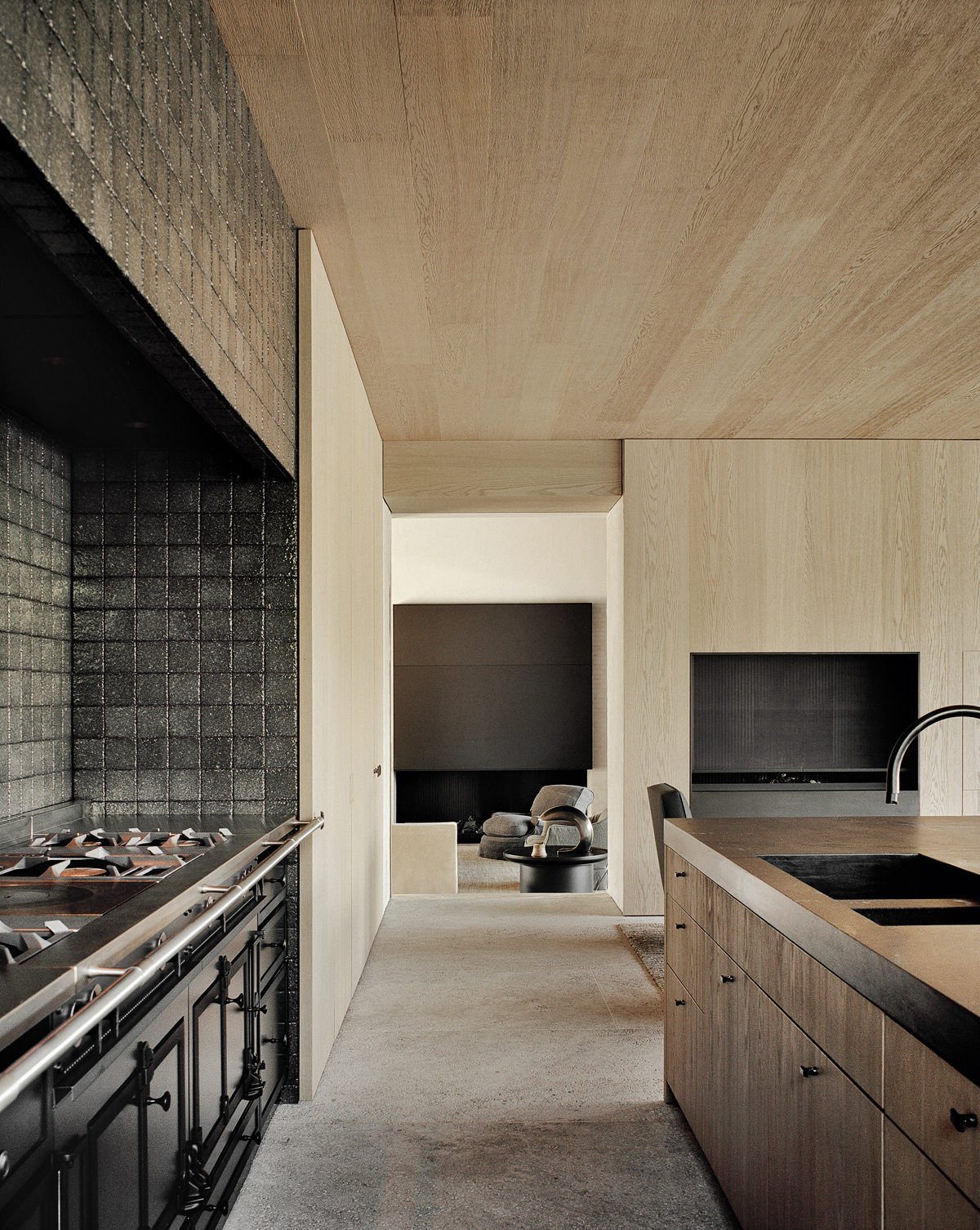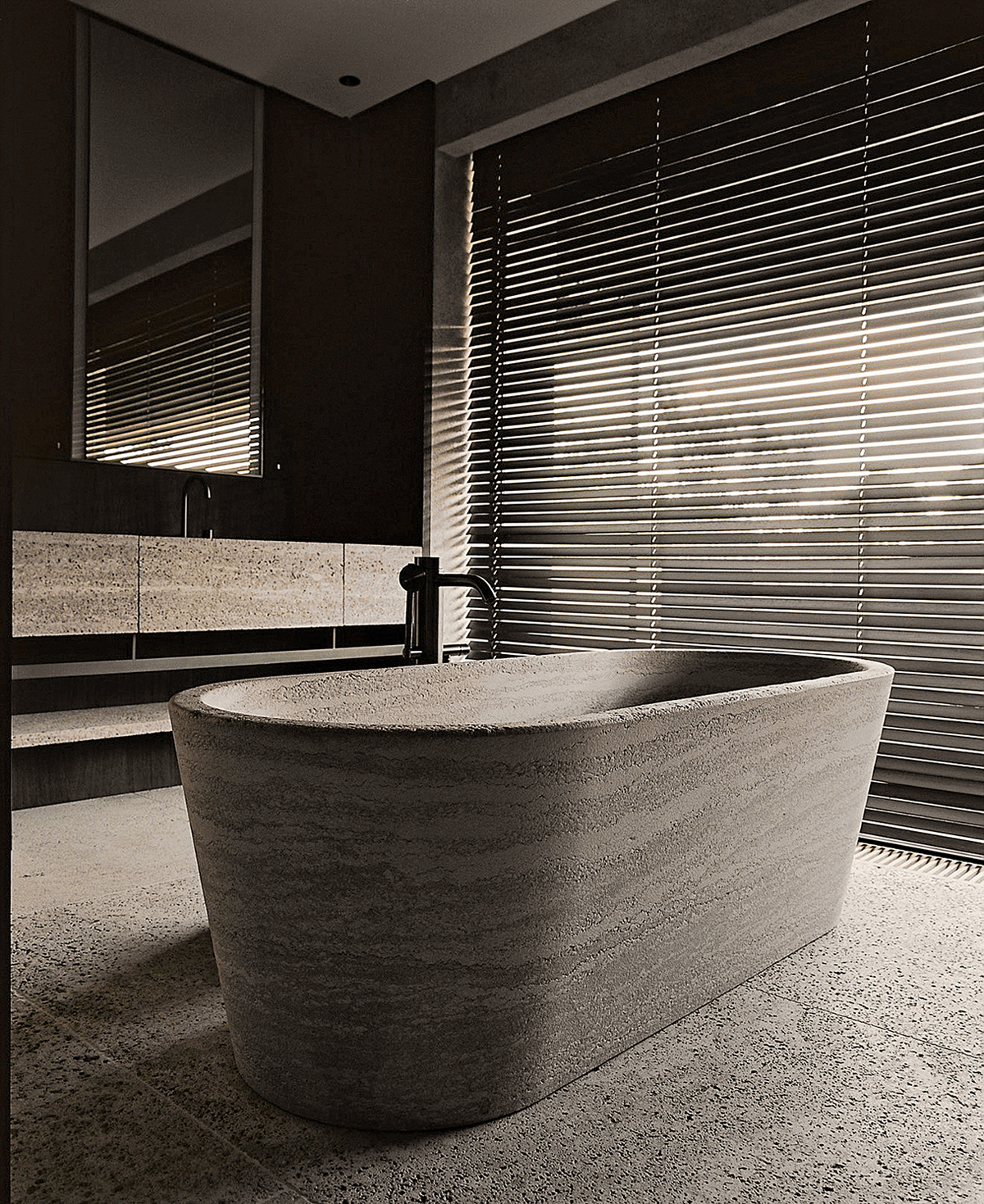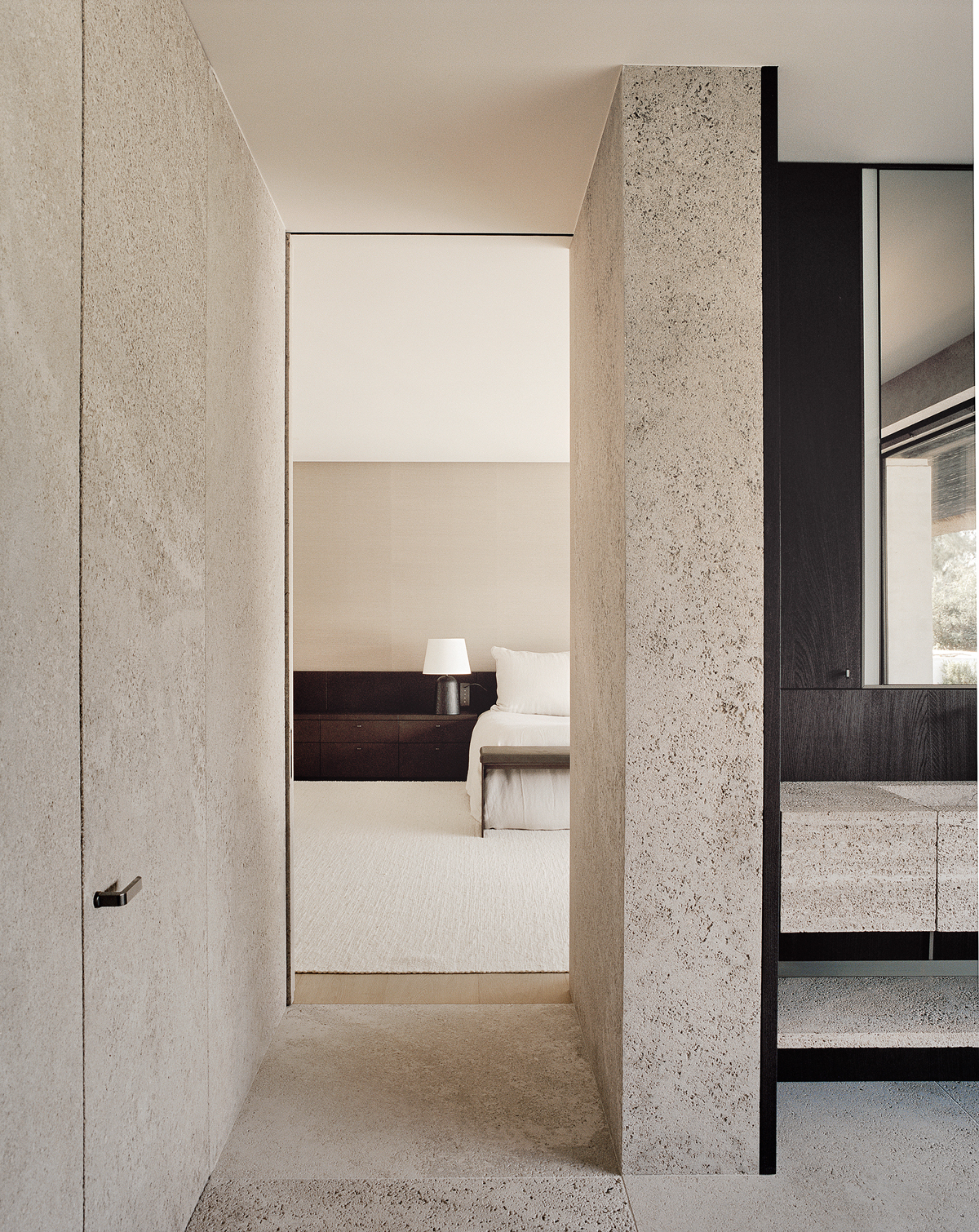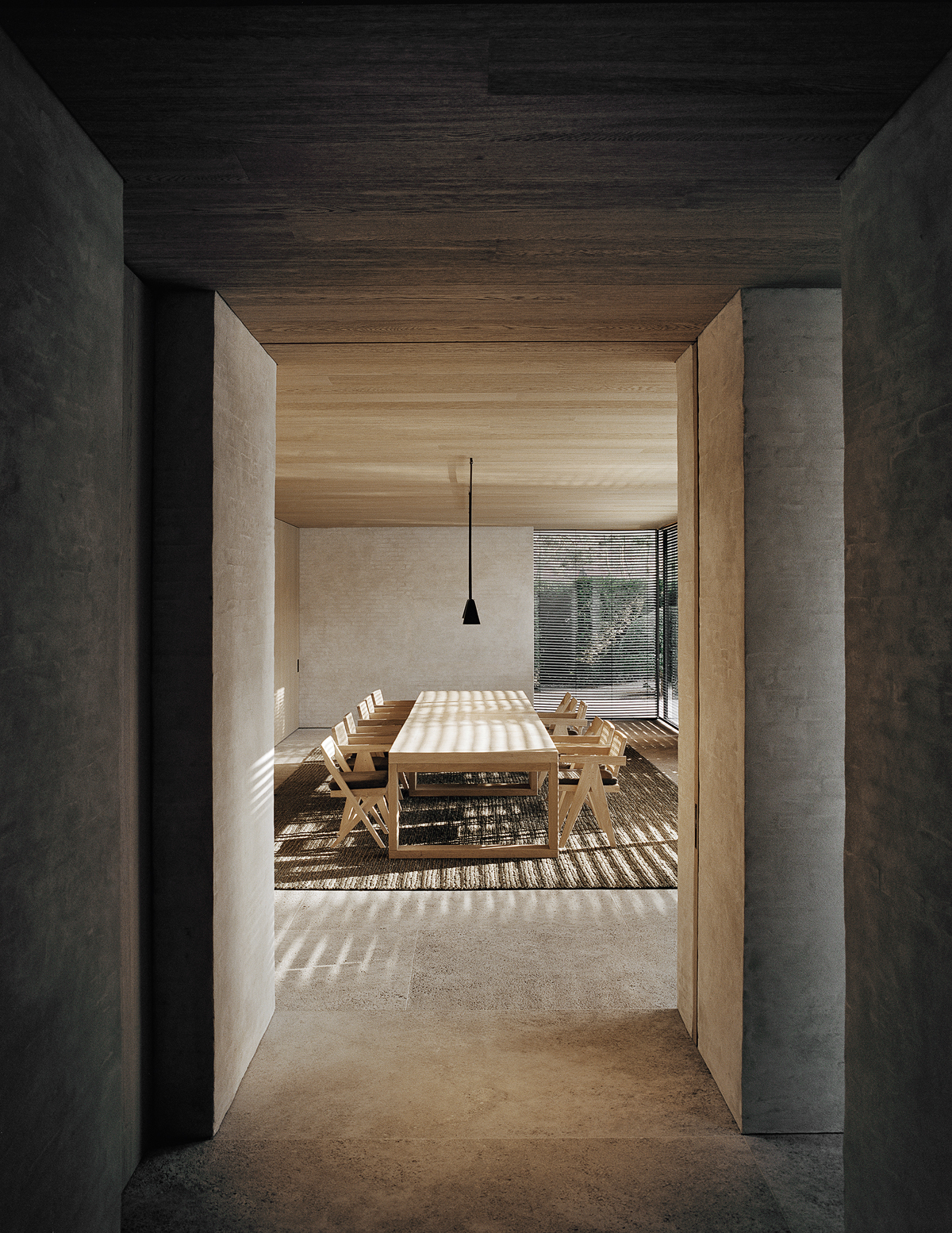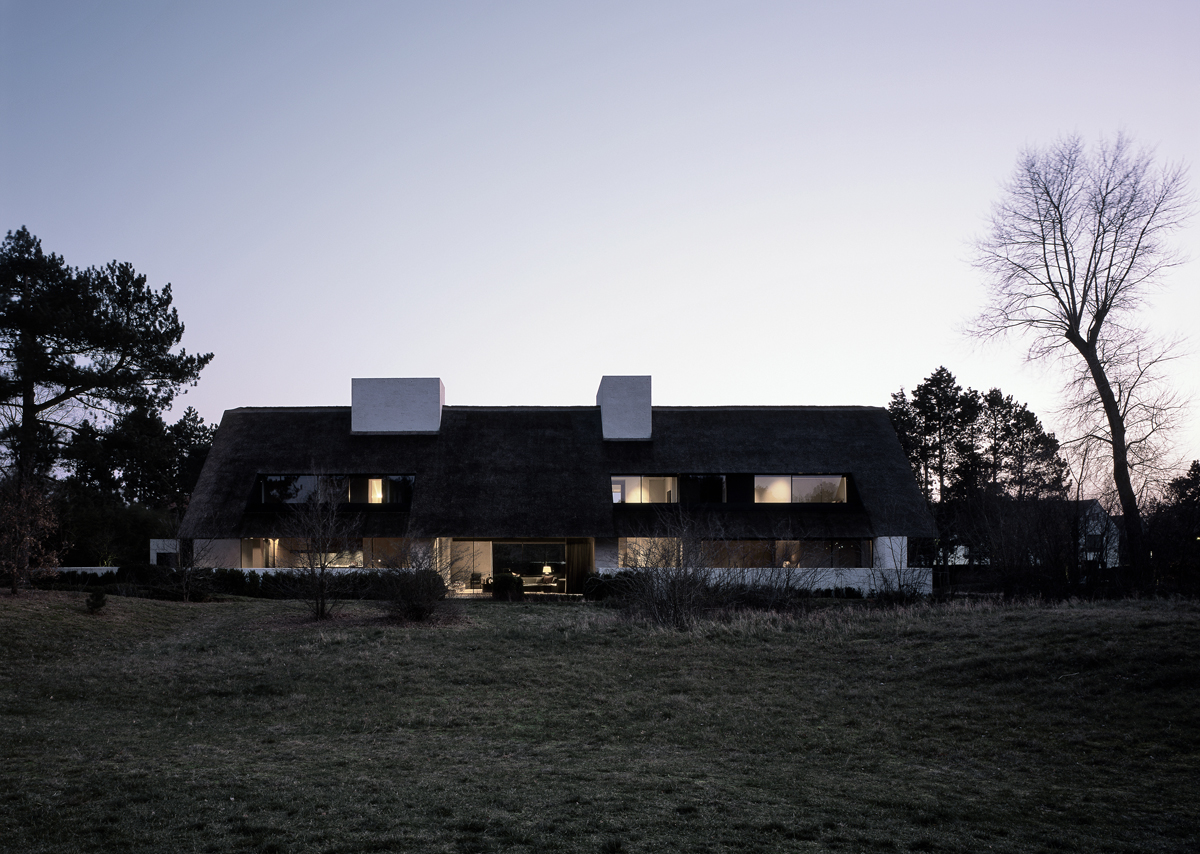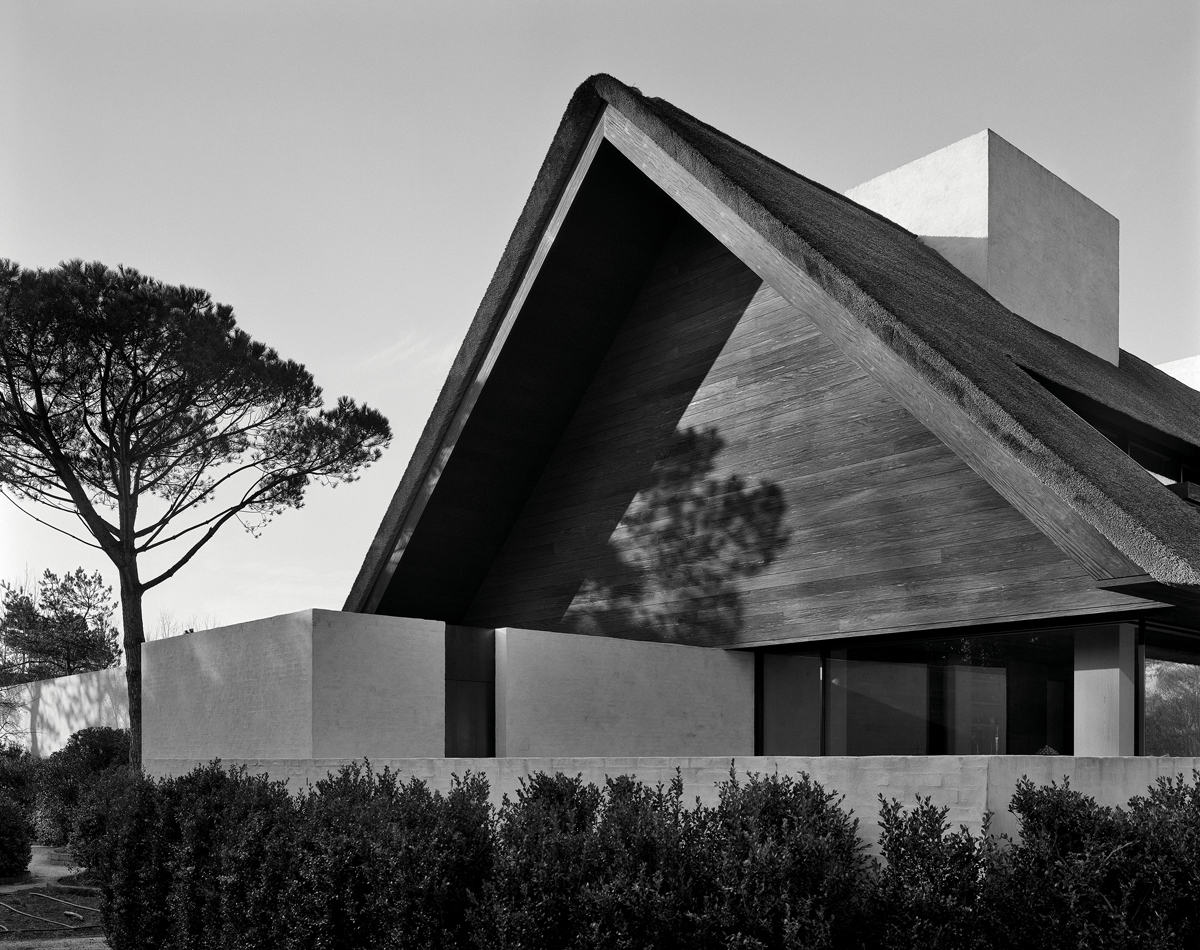 Project: VO Residence
Place: Knokke, Belgium
Photography: Hélène Binet, François Halard
Publications: IGNANT Magazine, February 2020
Construction date: 2017