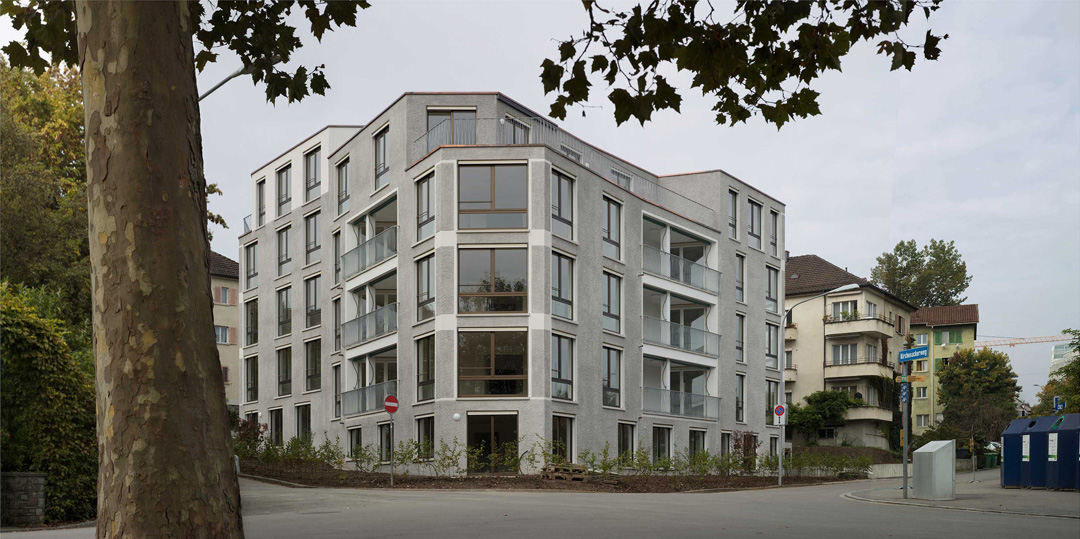 Source: Mathis Kamplade Architects
Photography:  Walter Mair
The Wilhelminian style apartments with their tried and tested themes of the hall floor plan, the variety of switchability of the rooms with each other and the inclusion of the outside space in the structure of the apartment have proven themselves to this day and are prototypical for timeless and flexible apartments.
The spatial ideas of the Wilhelminian style apartments find their contemporary counterpart in the residential building in Oerlikon. The 18 apartments of the four-in-hand are designed as hall apartments with radial enfilades oriented towards the corners of the building. The extensive spatial structure that develops around the halls with almost room-sized loggias, bay-like corner rooms and the possibility of all-round access allows flexible use of the apartments for different tenants and a variety of spatial references to the urban outside space.
The compact volume of the building – which lies at the interface between a small-scale residential area and large-scale, urban infrastructure buildings – is structured by a height gradation and the drawn-in loggias. The height gradation allows the «Zurich basement» to be designed as a fully-fledged residential floor. This enabled the requirements for maximum use of the property to be implemented in high-quality living space.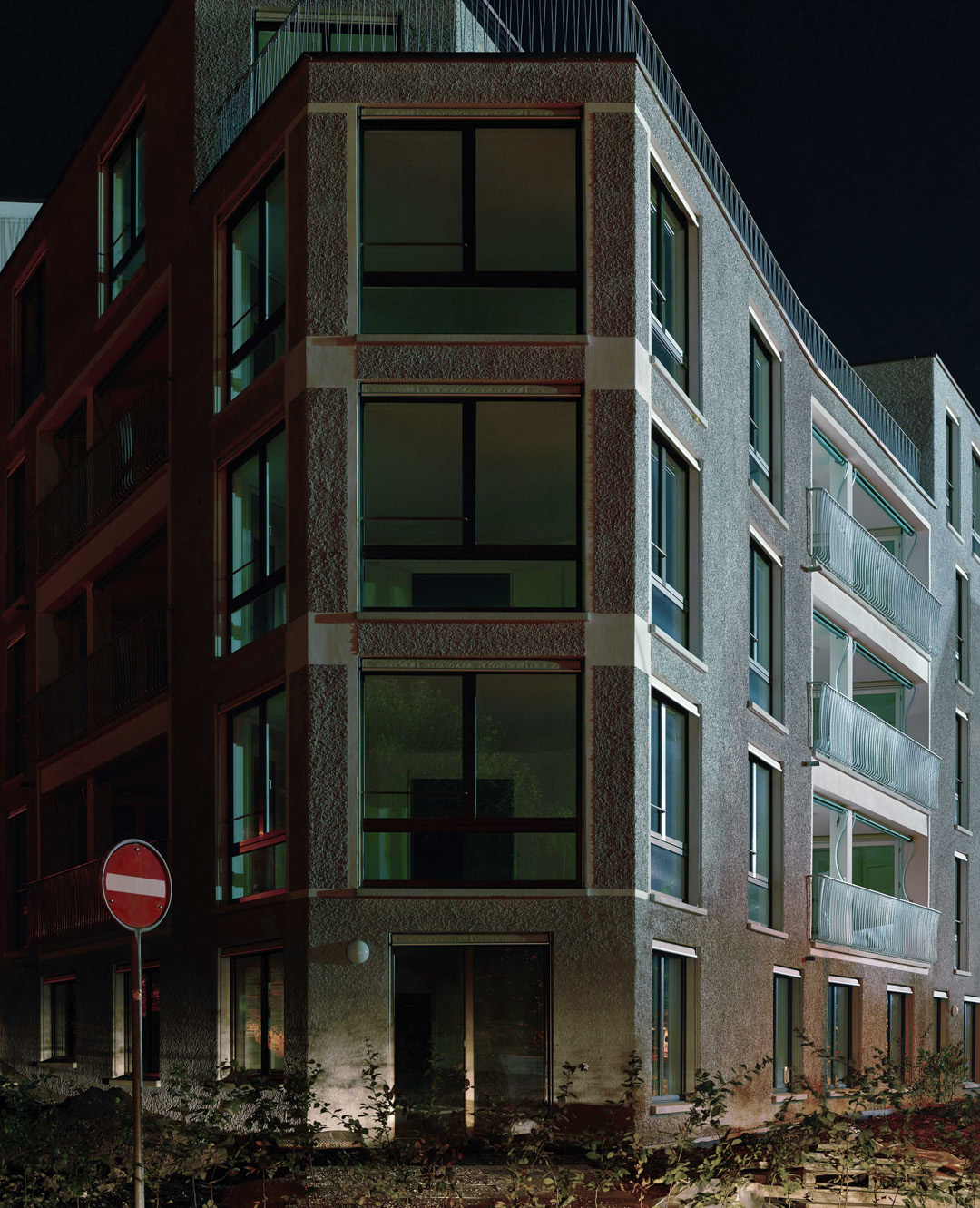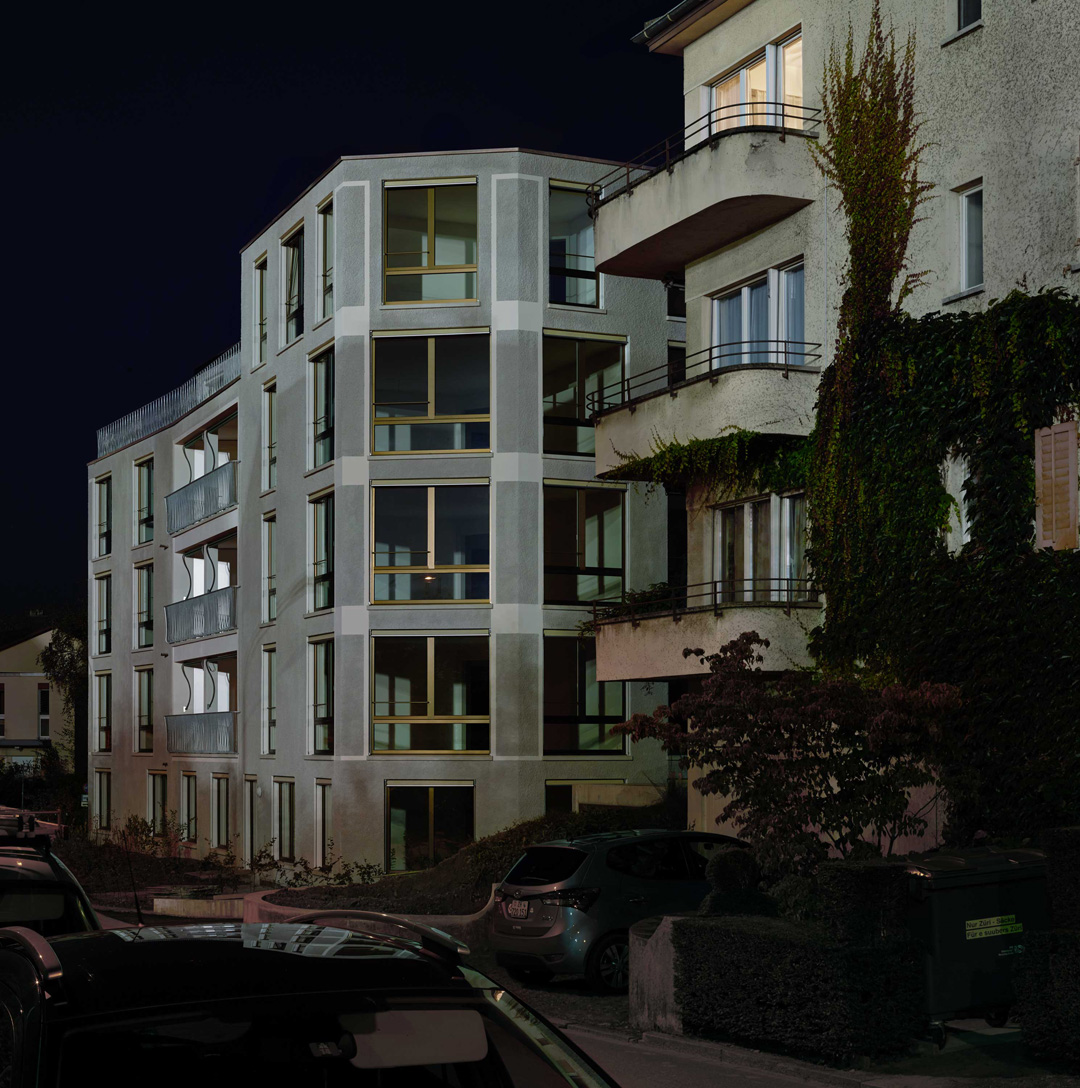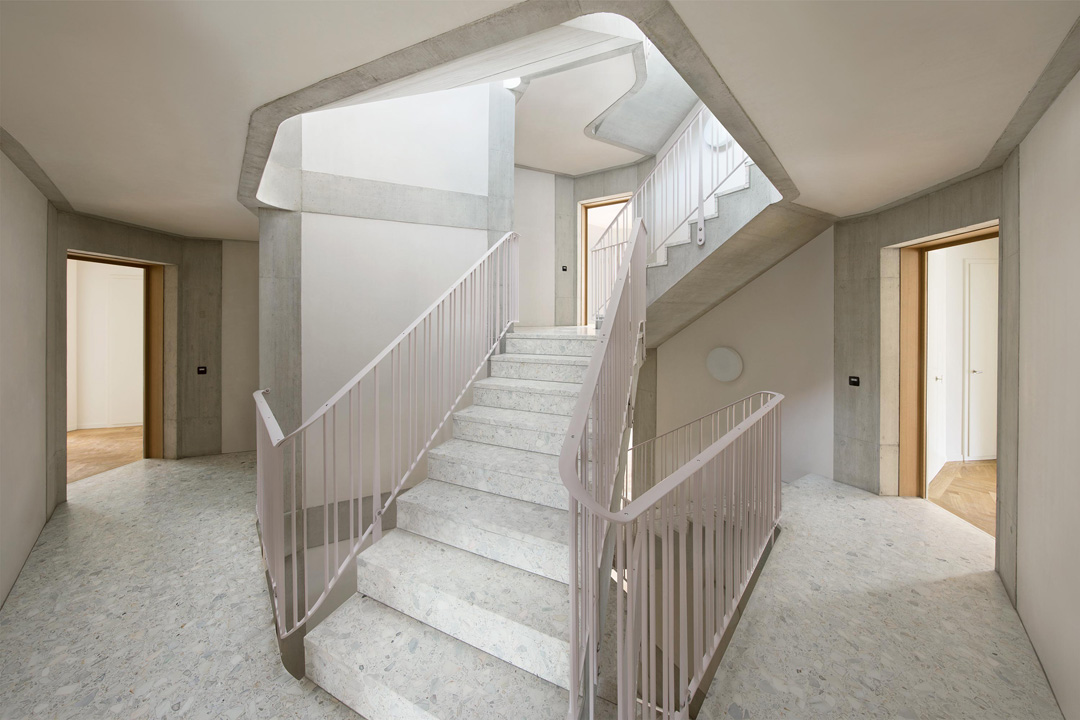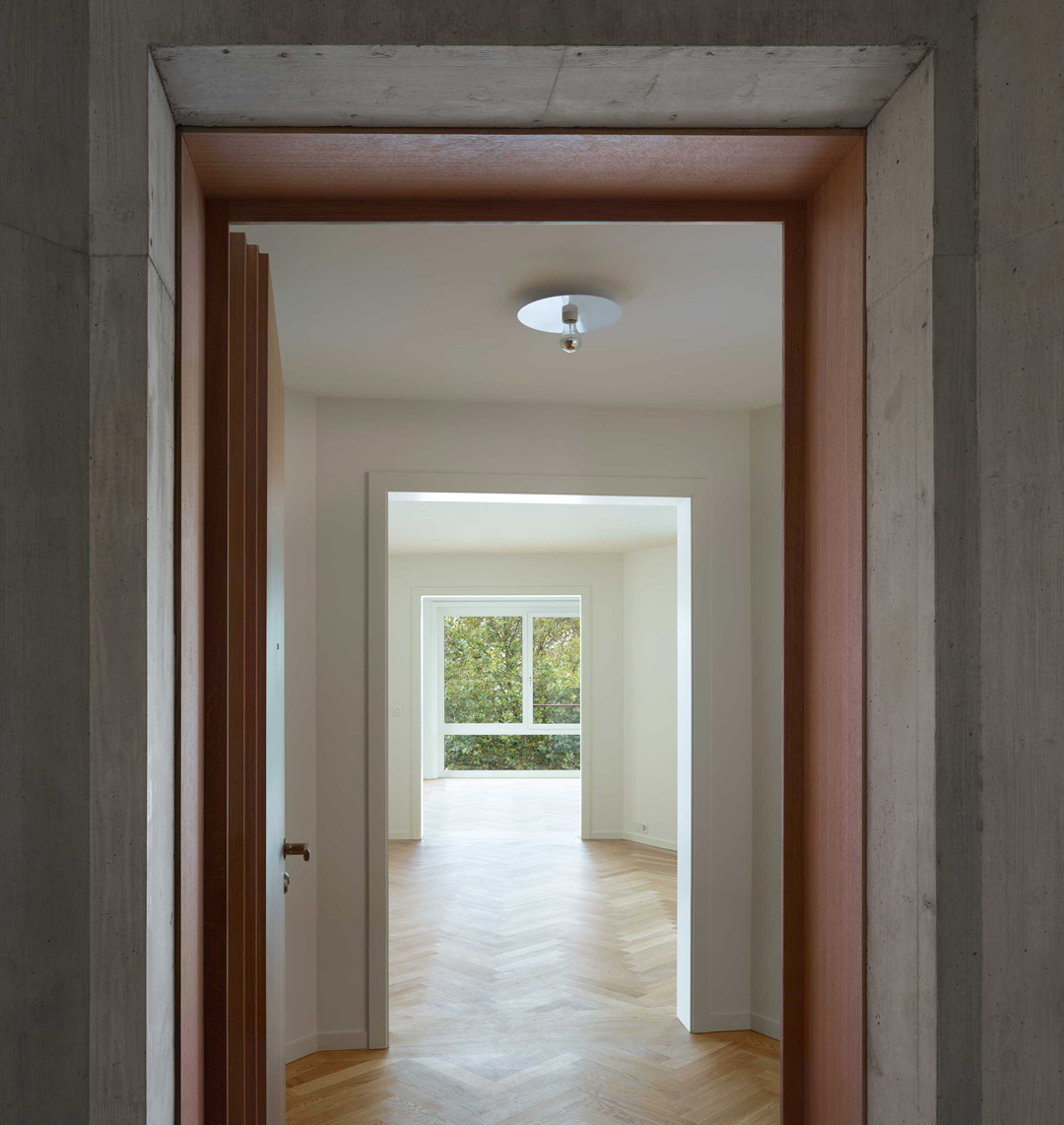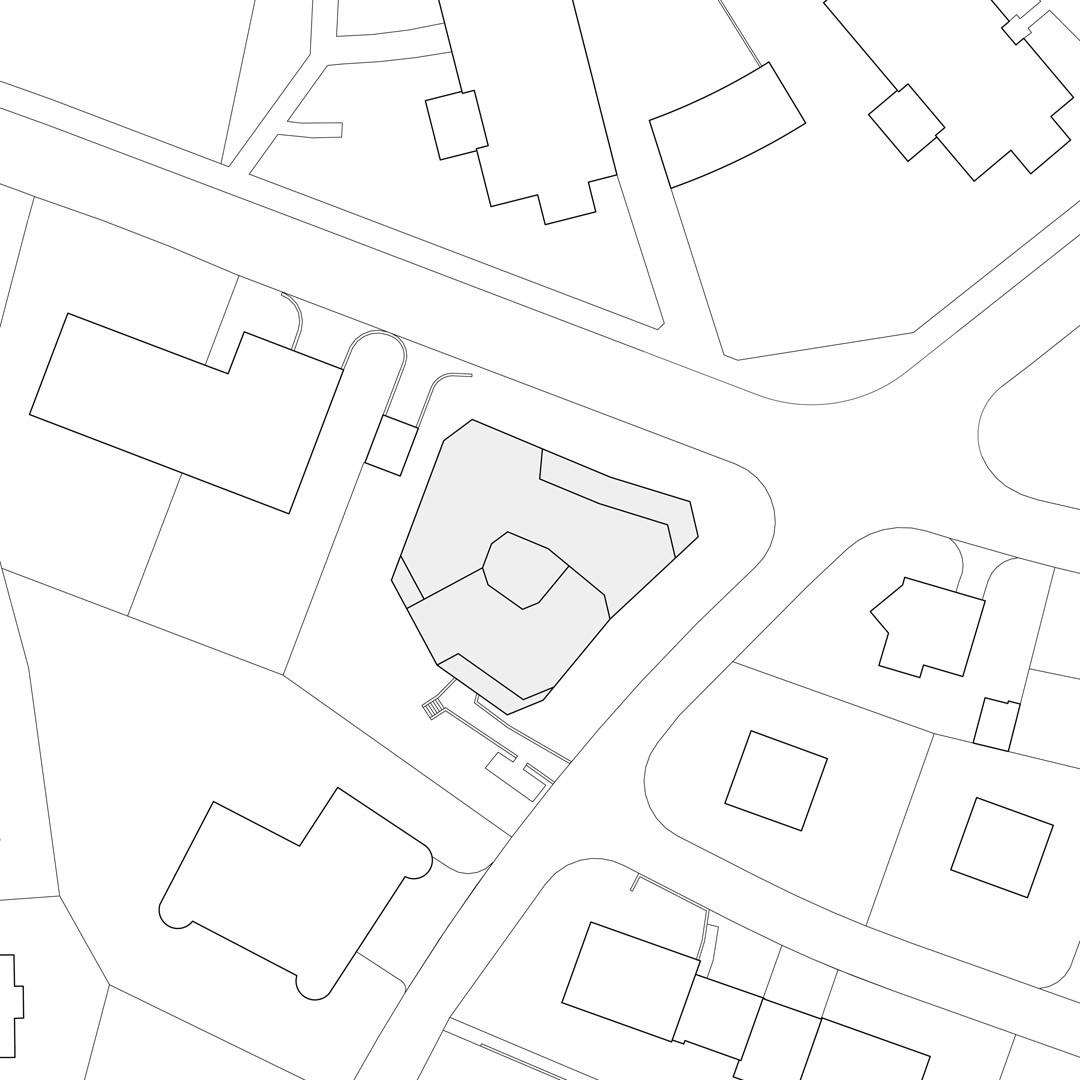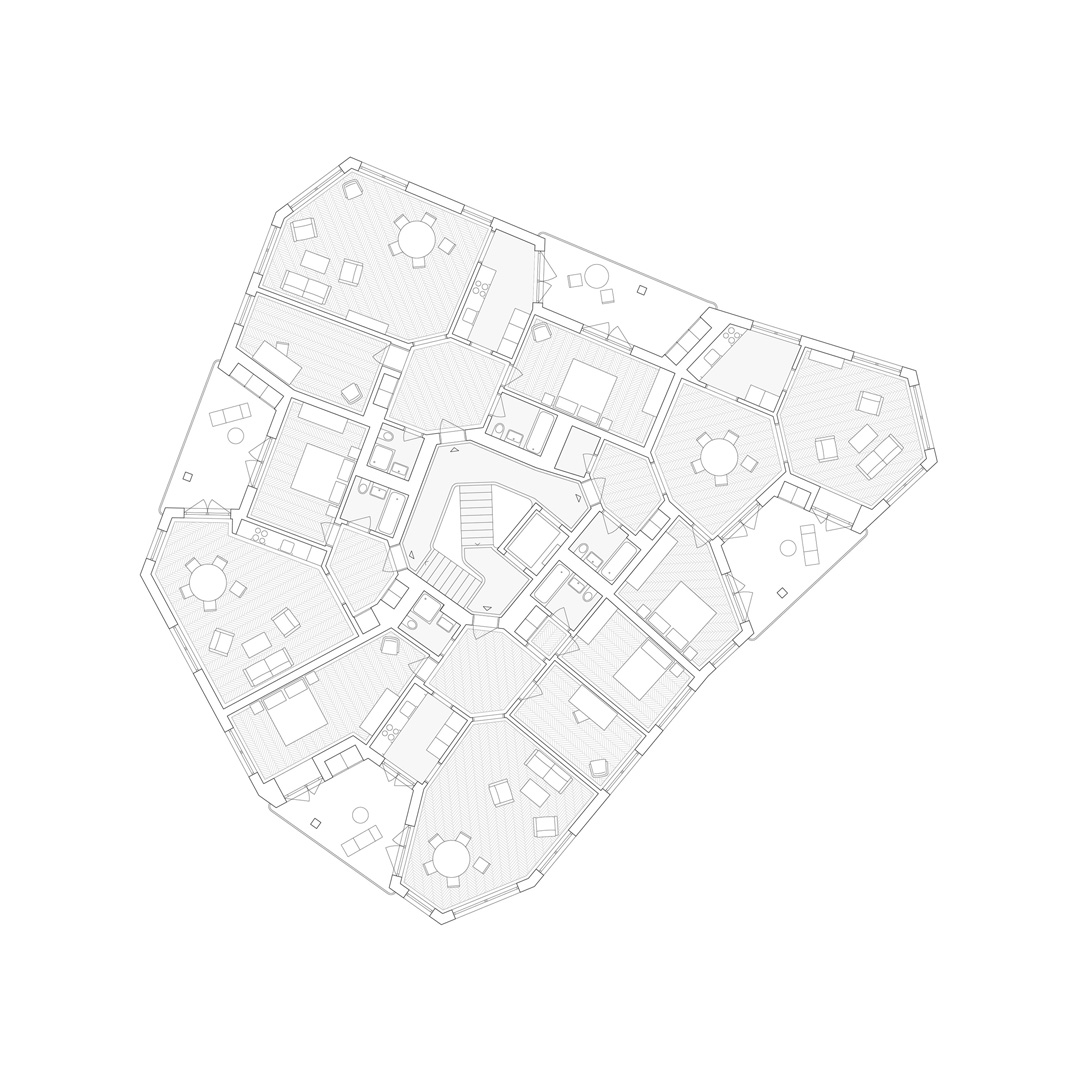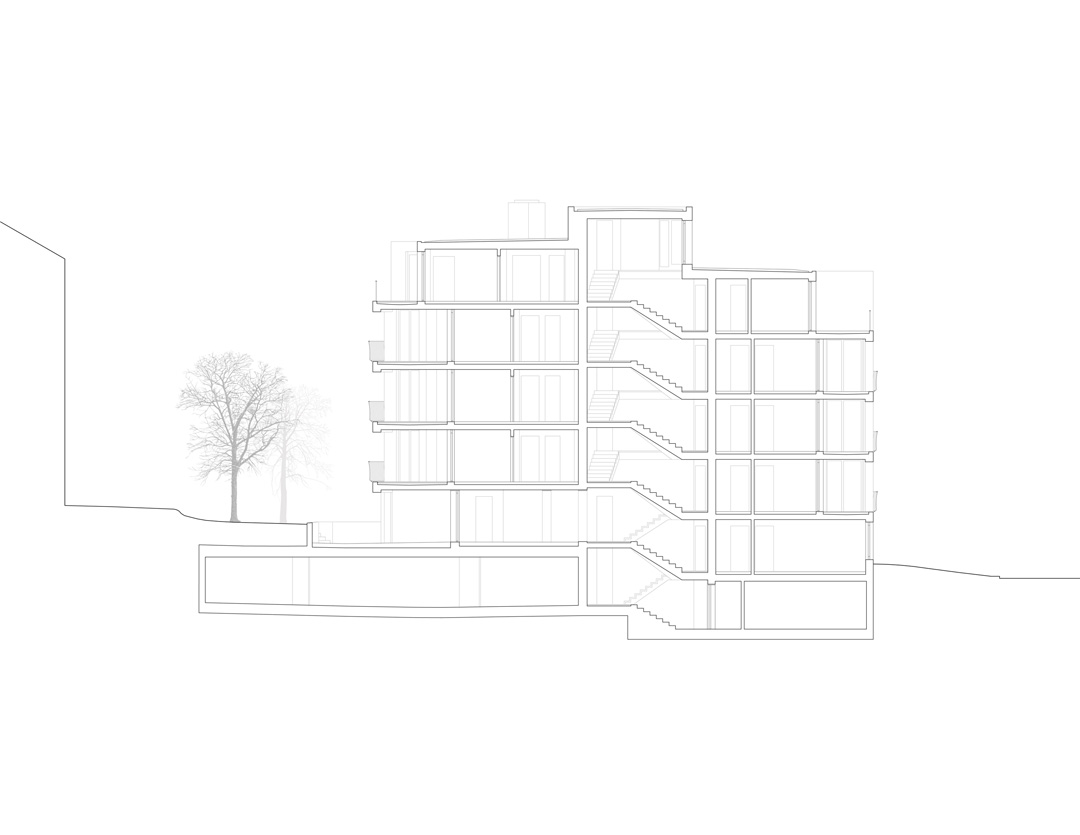 Services provided
Pre-project, construction project, construction application, execution including construction management
Client
private
BKP 1–9
CHF 8.5 million
GF GF
3,500 sqm
construction time
09/2012 – 12/2013
Photographs by Walter Mair
In cooperation with Oliver Bolli
Publications
Tibor Joanelly «New German-speaking Switzerland Realisms »in Werk, Bauen + Wohnen, No. 6-2015