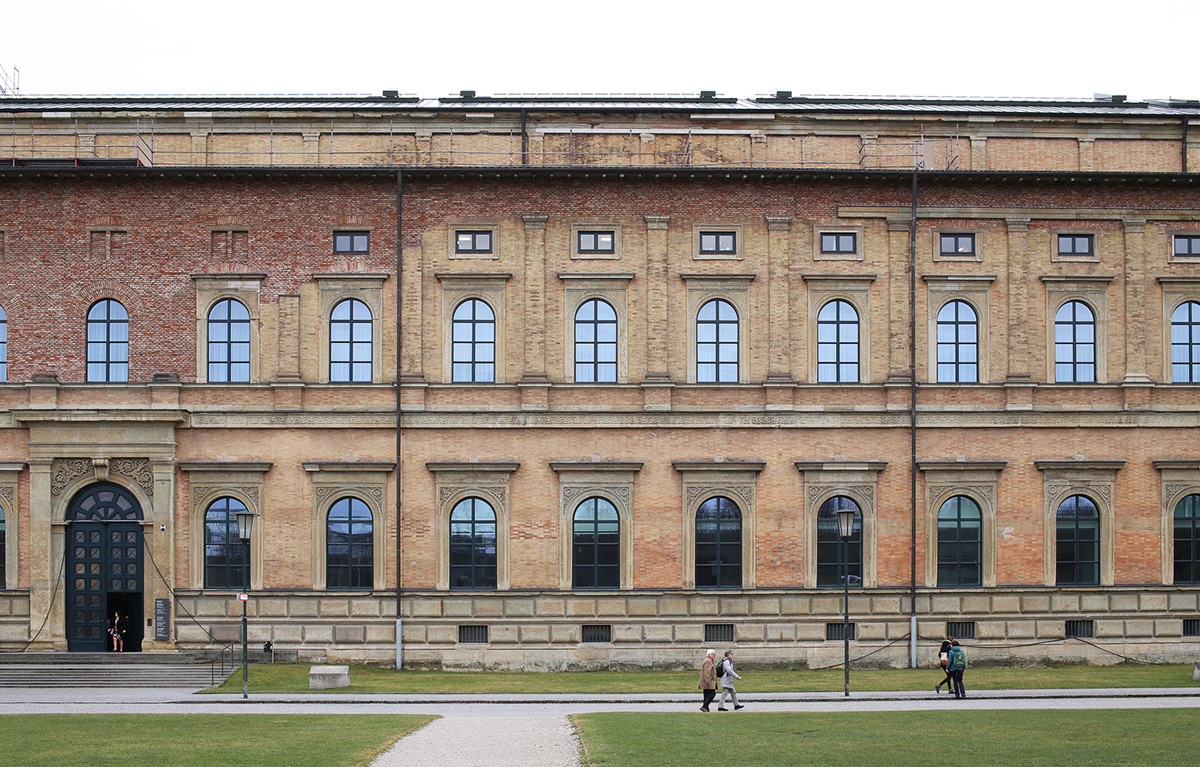 Source: Prewett Bizley
Drawings: Caruso ETH Atelier
In both Britain and Germany the spirit of the period following the Second World War was to sweep away the remains of partially destroyed buildings in search of a future that embraced technology and the future.  Certain important historic structures were re-built as close as funds would allow to how they were before, but there aren't many good examples of buildings that bridge the gap between old and new, where surviving old fragments were integrated with new elements into a successful new whole.  At Coventry Cathedral for example, the new cathedral is placed adjacent to the ruins in a picturesque manner and they do not touch.
Hans Döllgast best known work is the reconstruction of the Alte Pinakothek (completed in 1957), the gallery for Old Master paintings originally completed in 1836 to the designs of Leo von Klenze in a neo-Renaissance style.  The gallery was badly damaged in the Second World War and many people called for the ruins to be pulled down and replaced with a new building. Döllgast took a more nuanced approach that attempted to make the history of the building visible, filling in the gaps in the ruins with a stripped down form of construction that maintained the proportions of the original, but using bricks from the rubble of destroyed buildings and without the classical detailing.  Most dramatically, the new construction emerges directly out of the old, with no glazed links or shadow gaps to separate them.   The historic fabric, wartime scars and frugal 1950s work are bound together into a new construction that feels whole, inclusive of all the elements of its history.
Döllgast moved the entrance and created a vast central hall dominated by a pair of symmetrical staircases that lead from the entrance hall to the galleries above.  The ceiling is painted concrete and the brick walls are finished with what looks like a slurry that blurs the distinction between brick and mortar and makes the wall feel more homogeneous.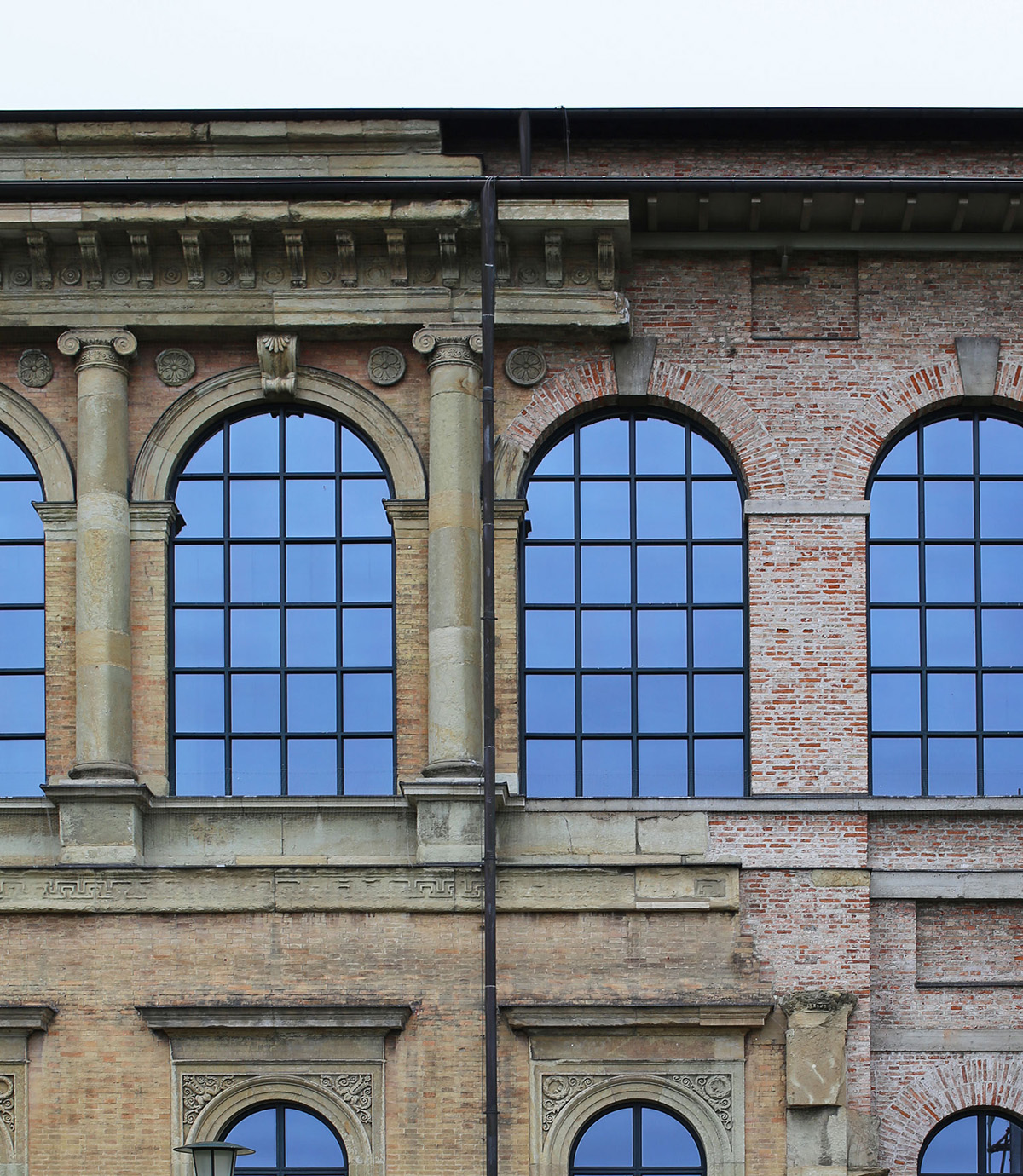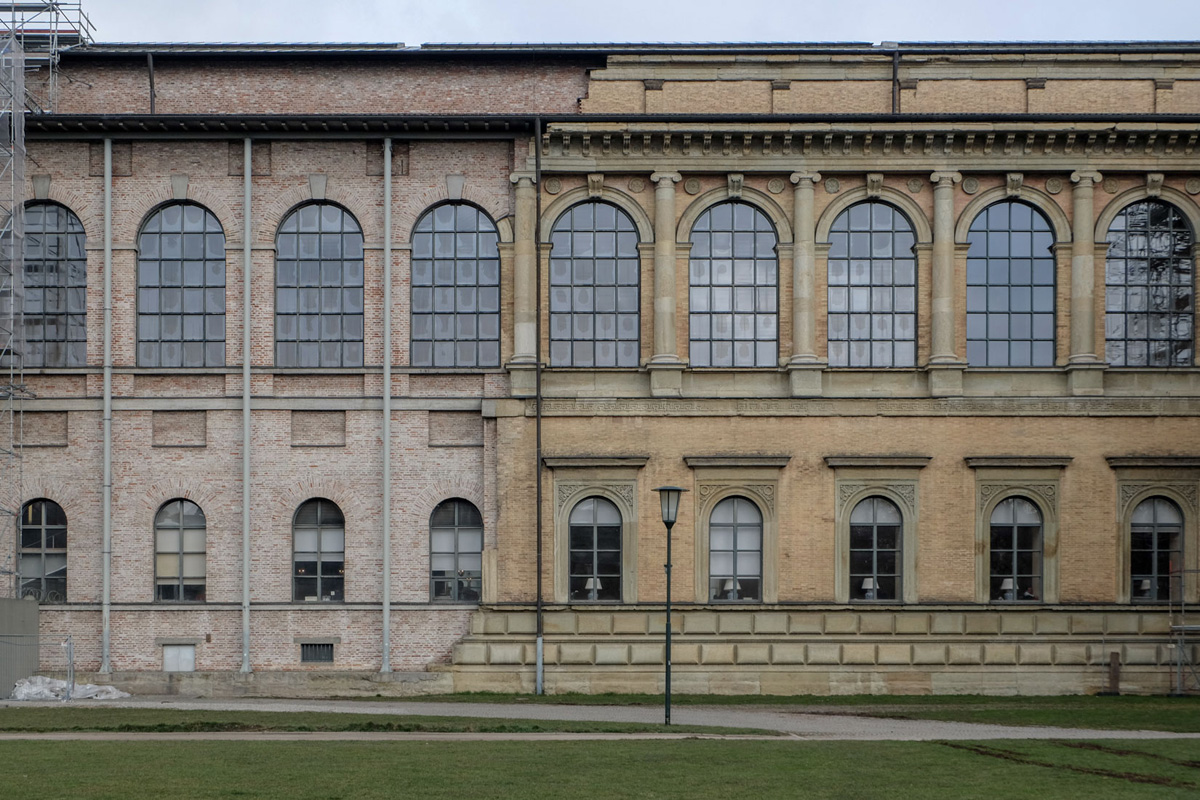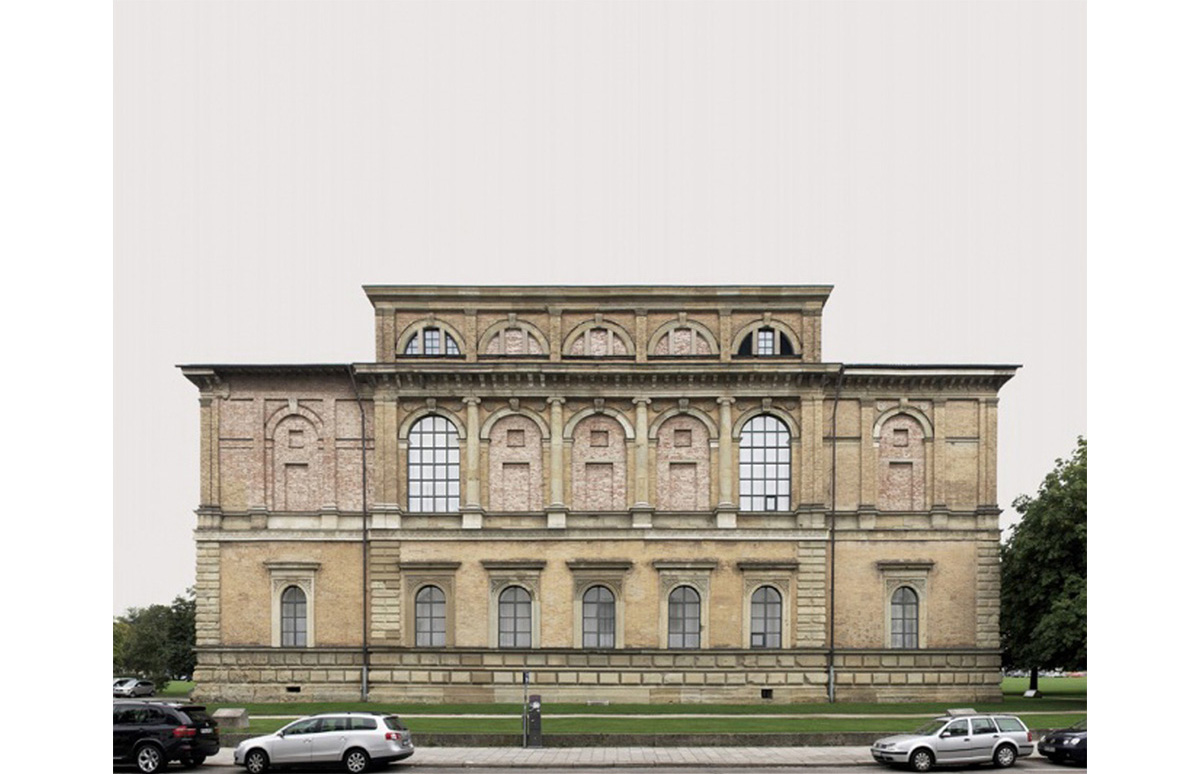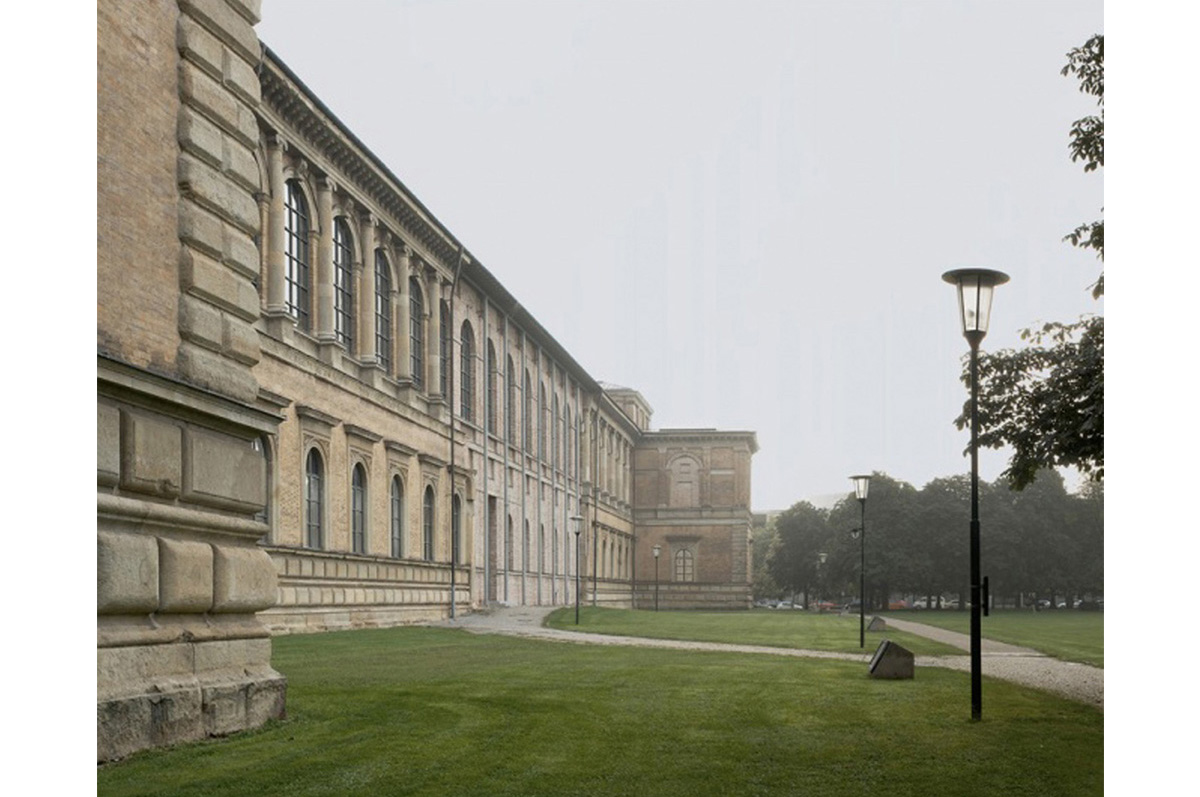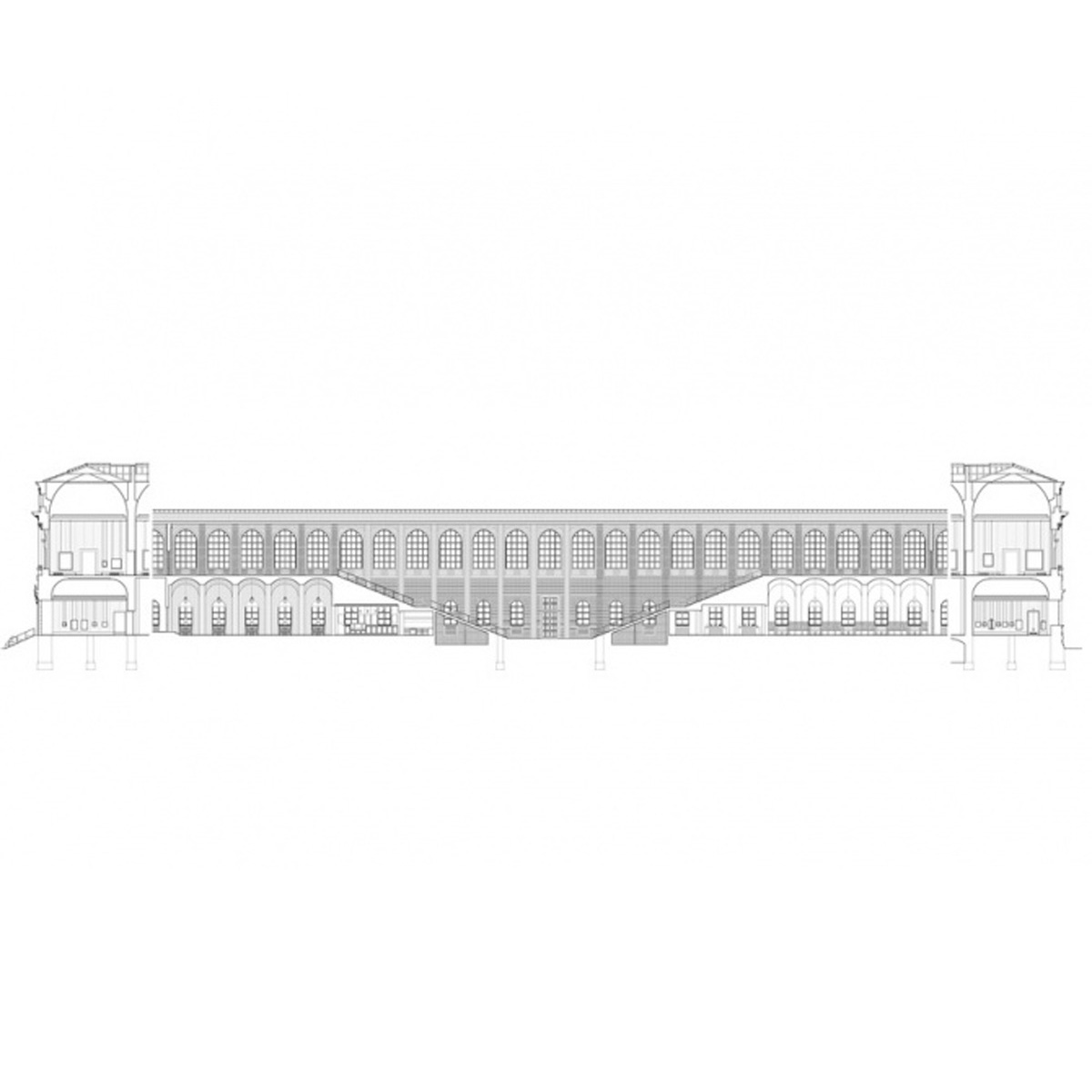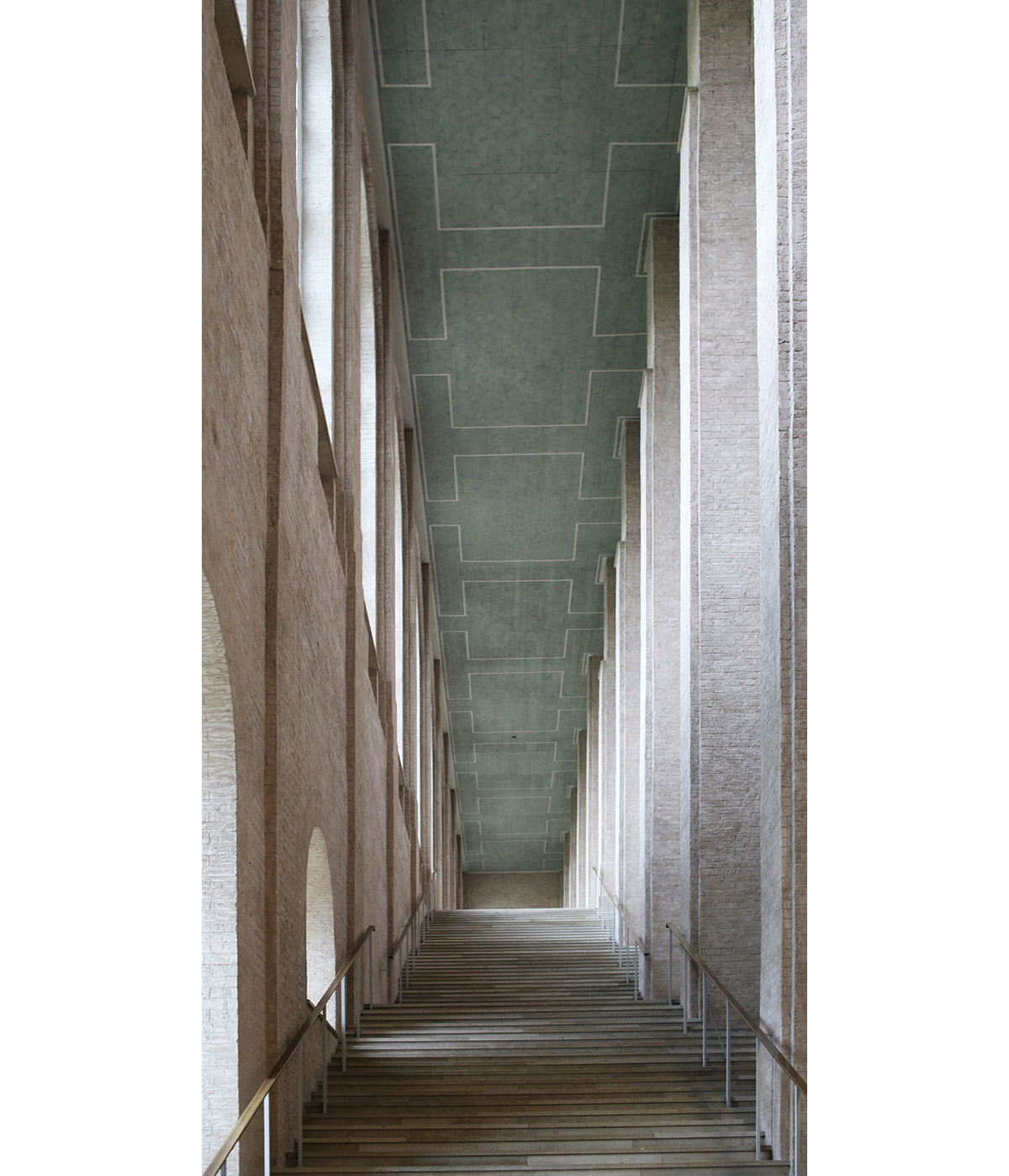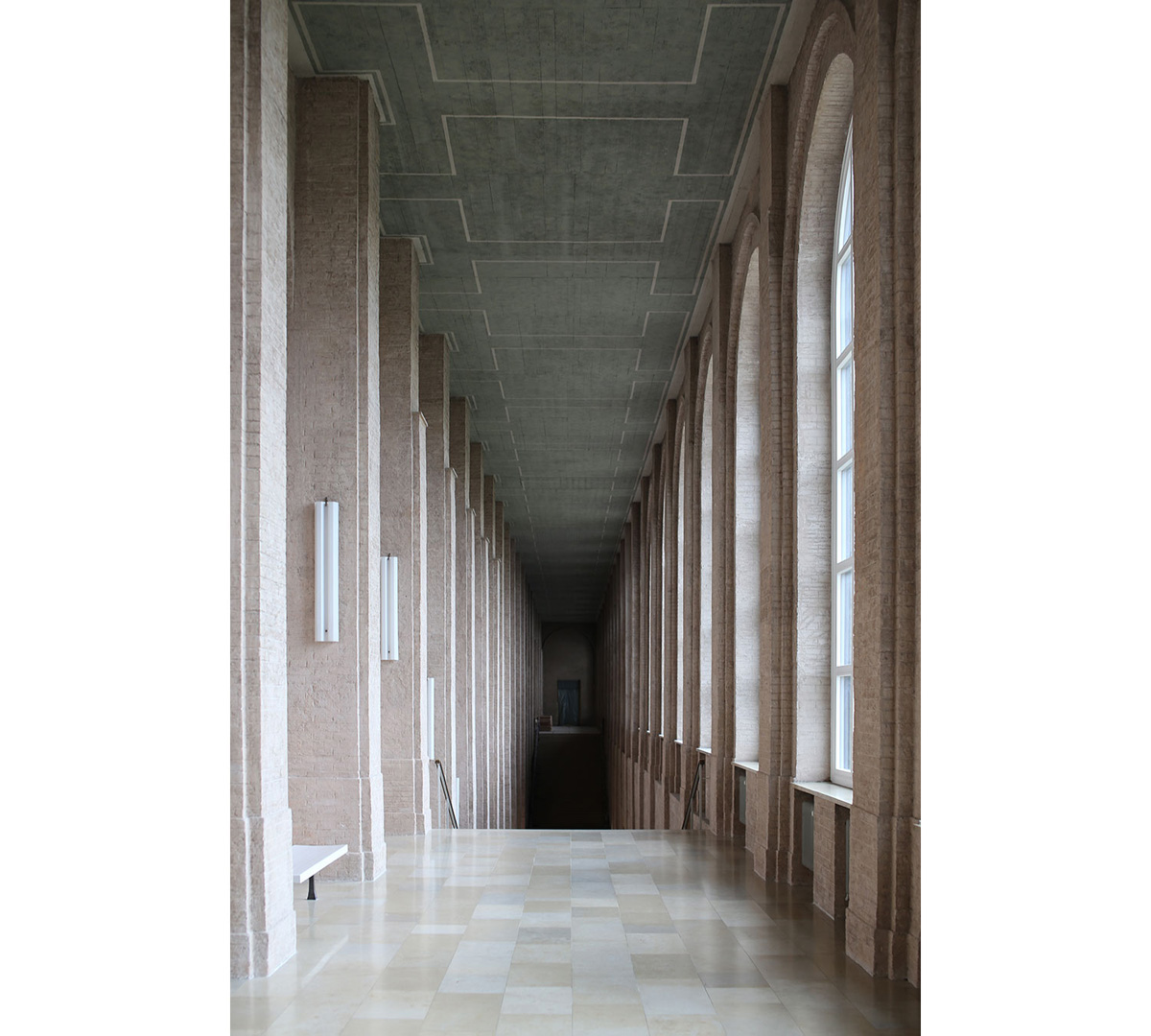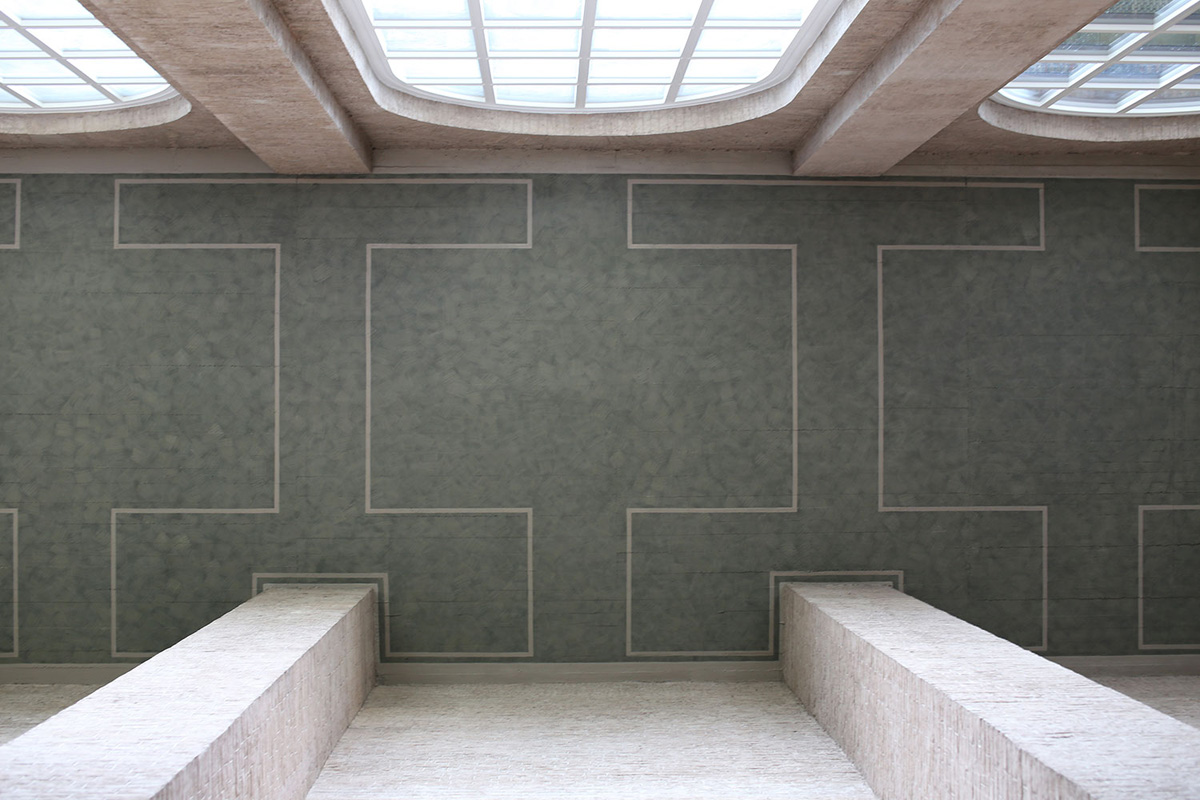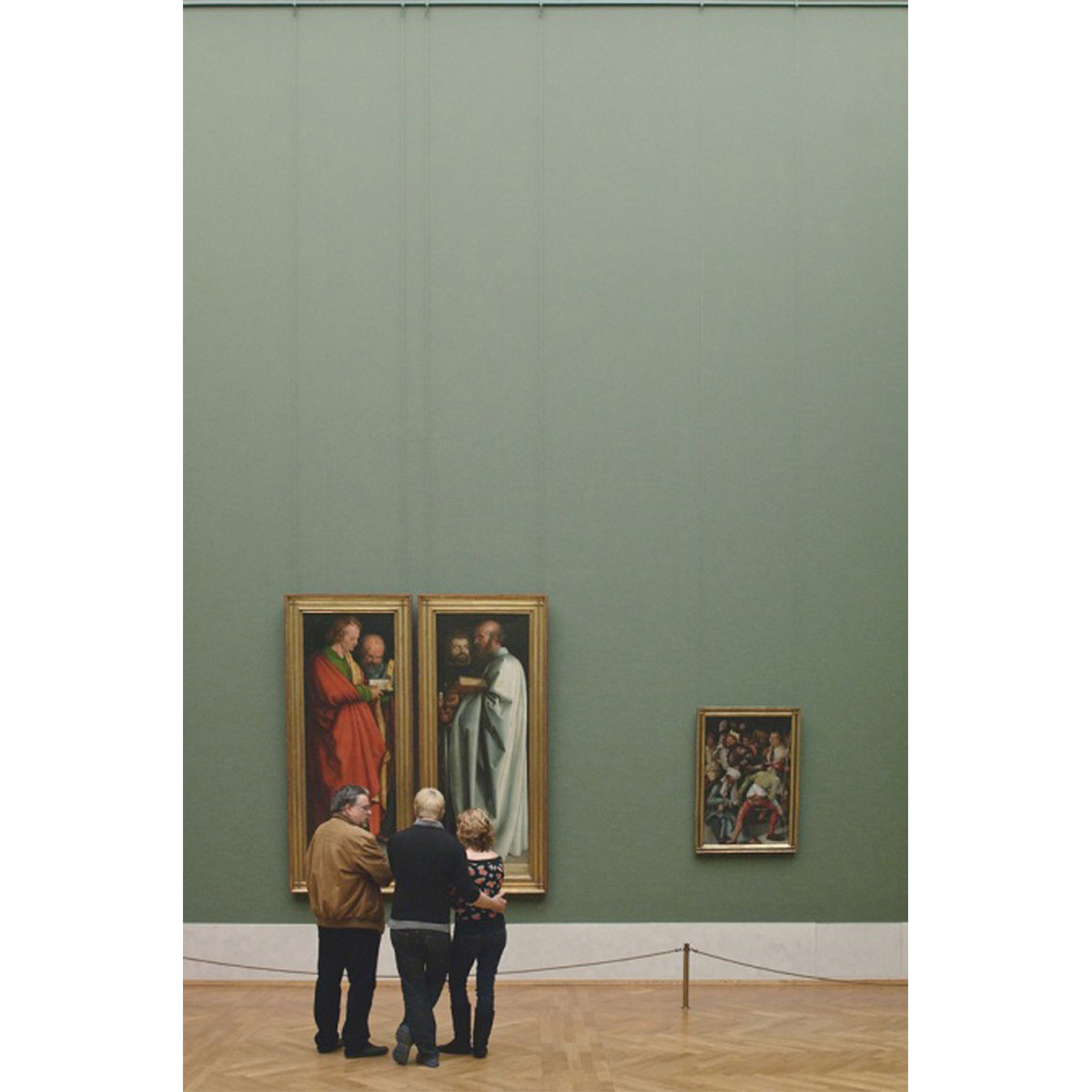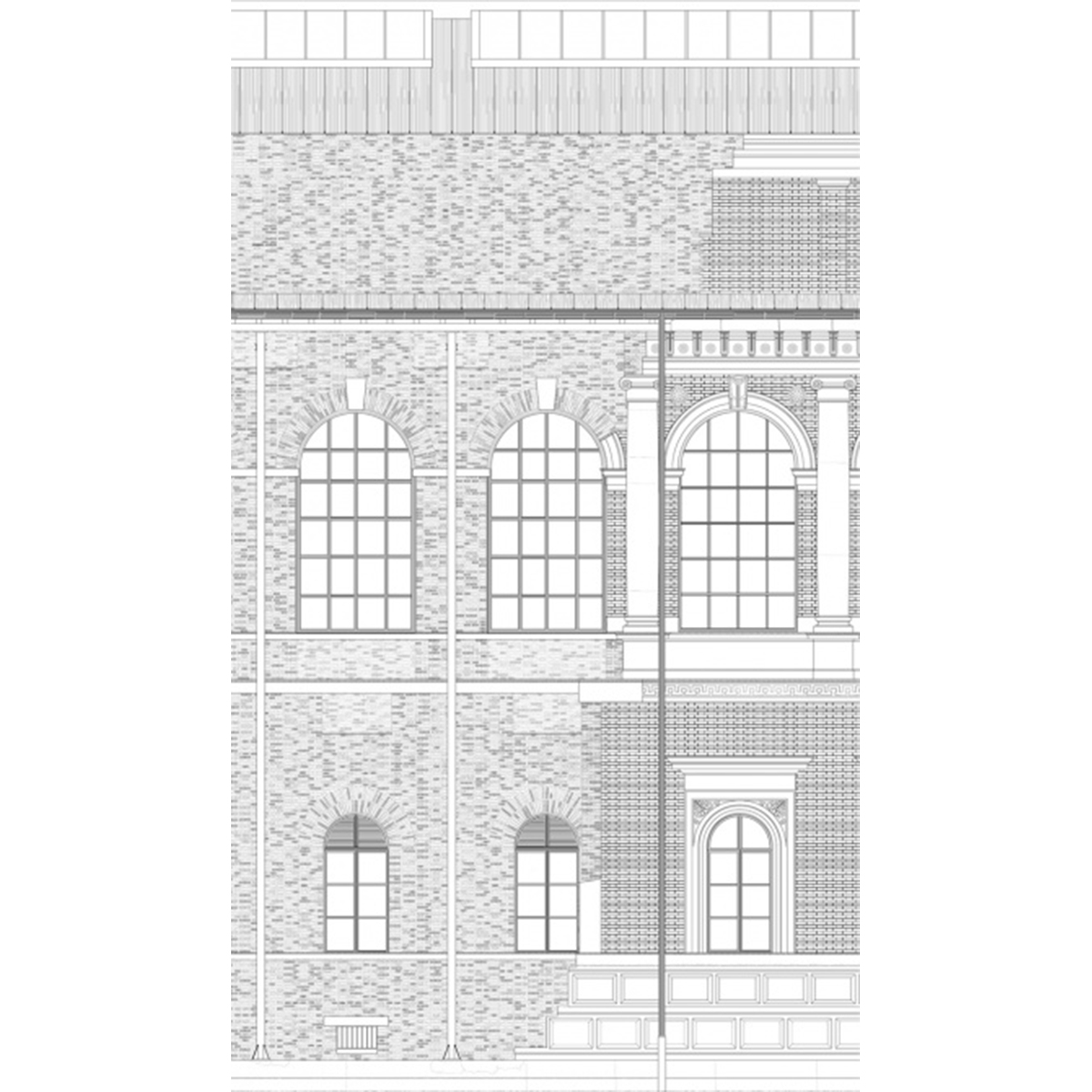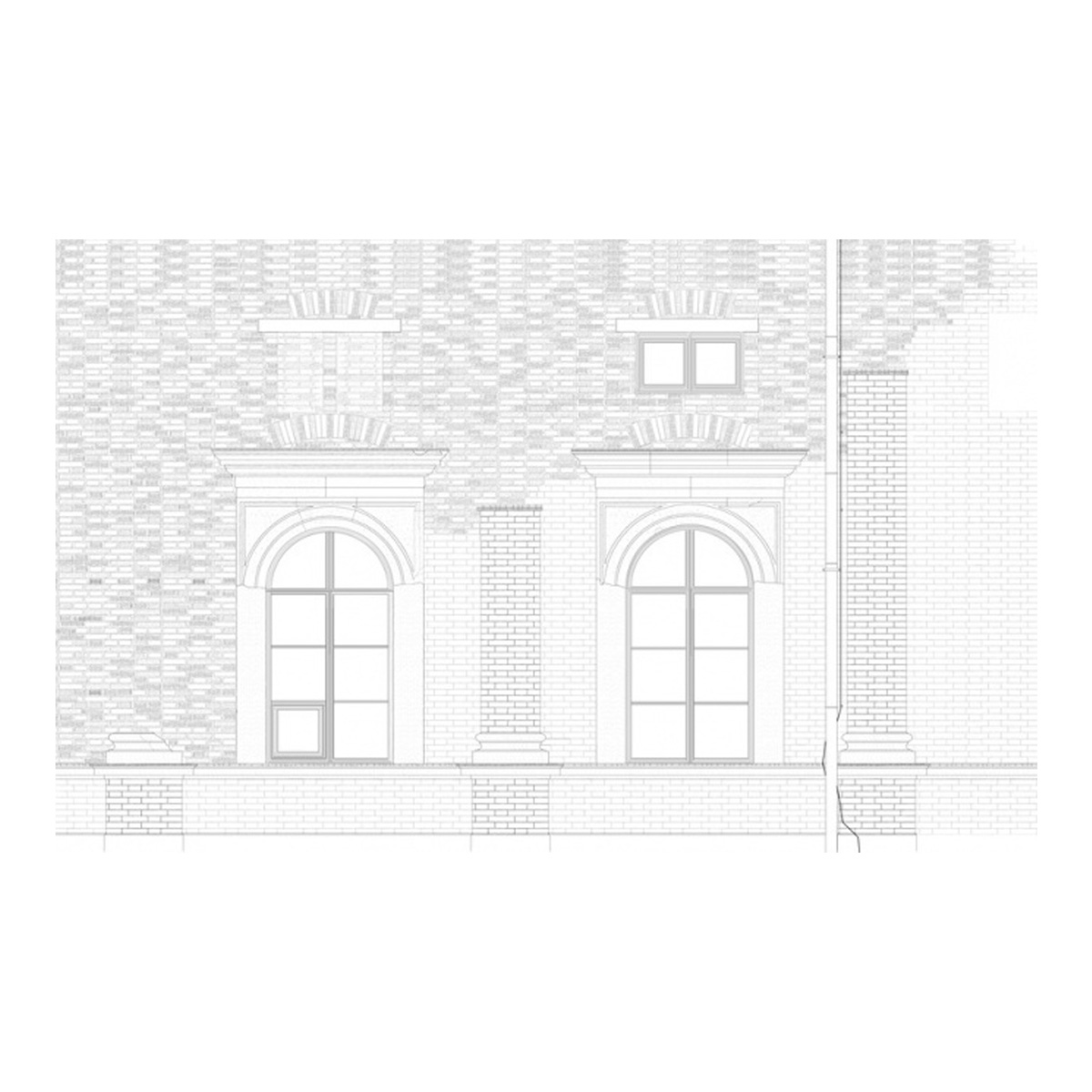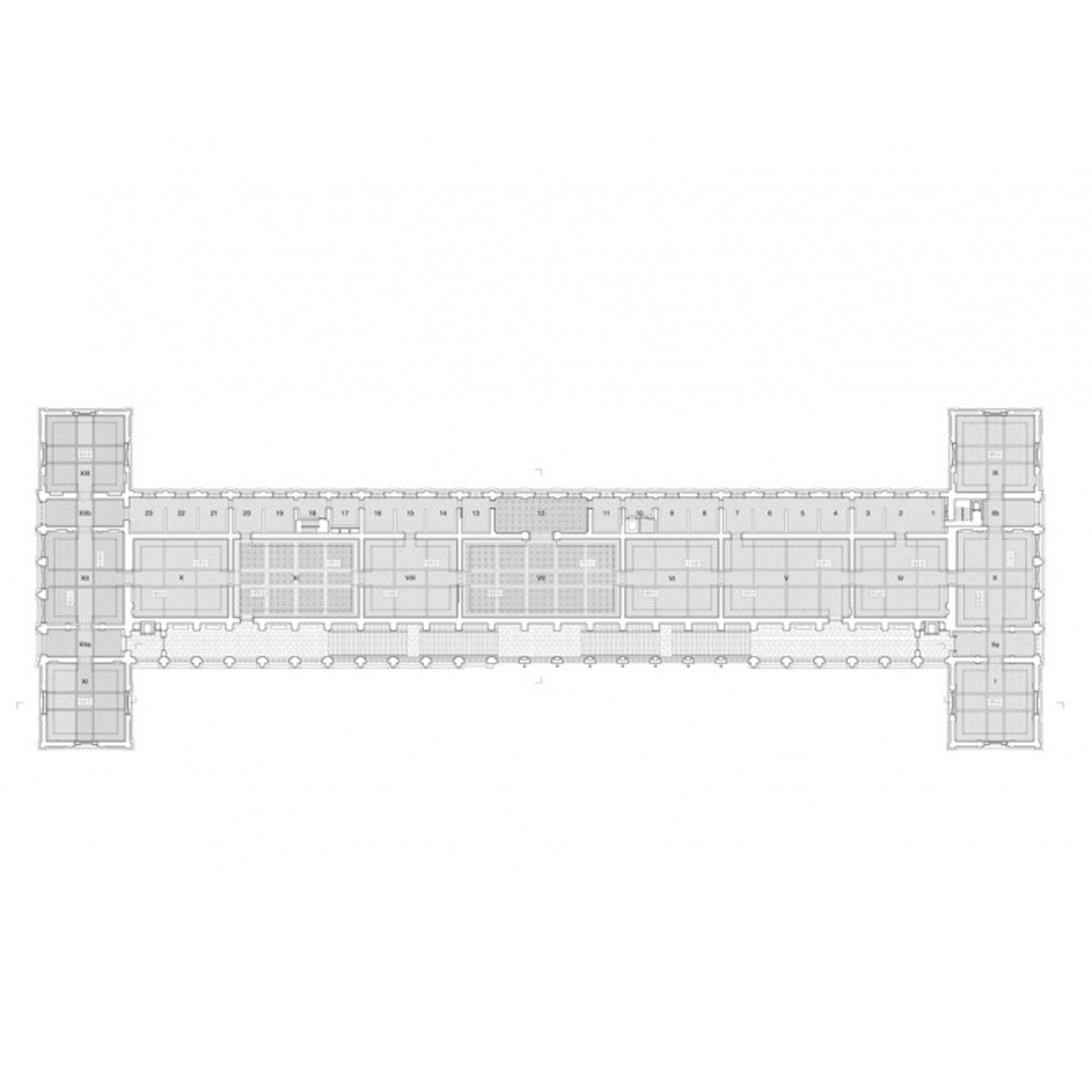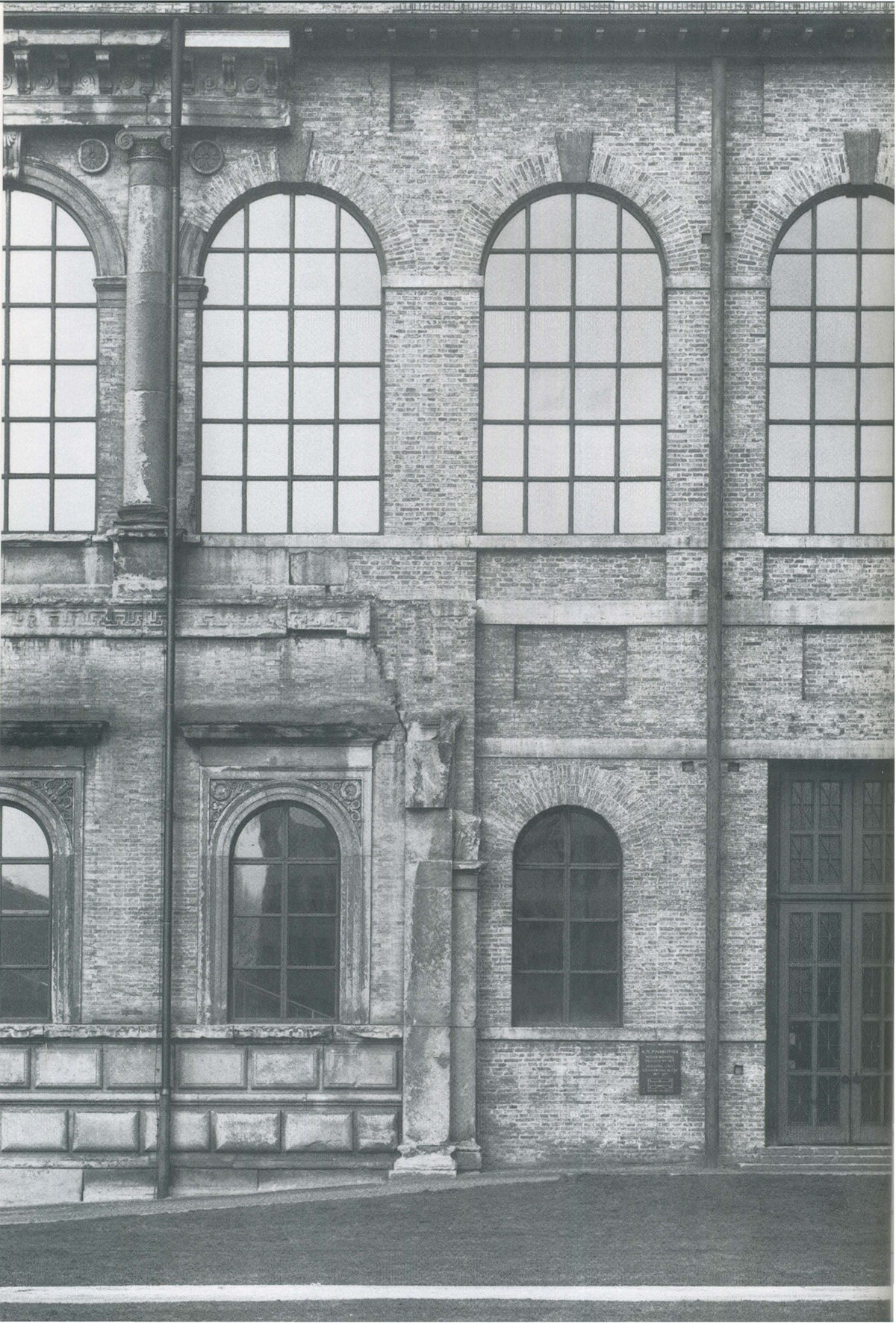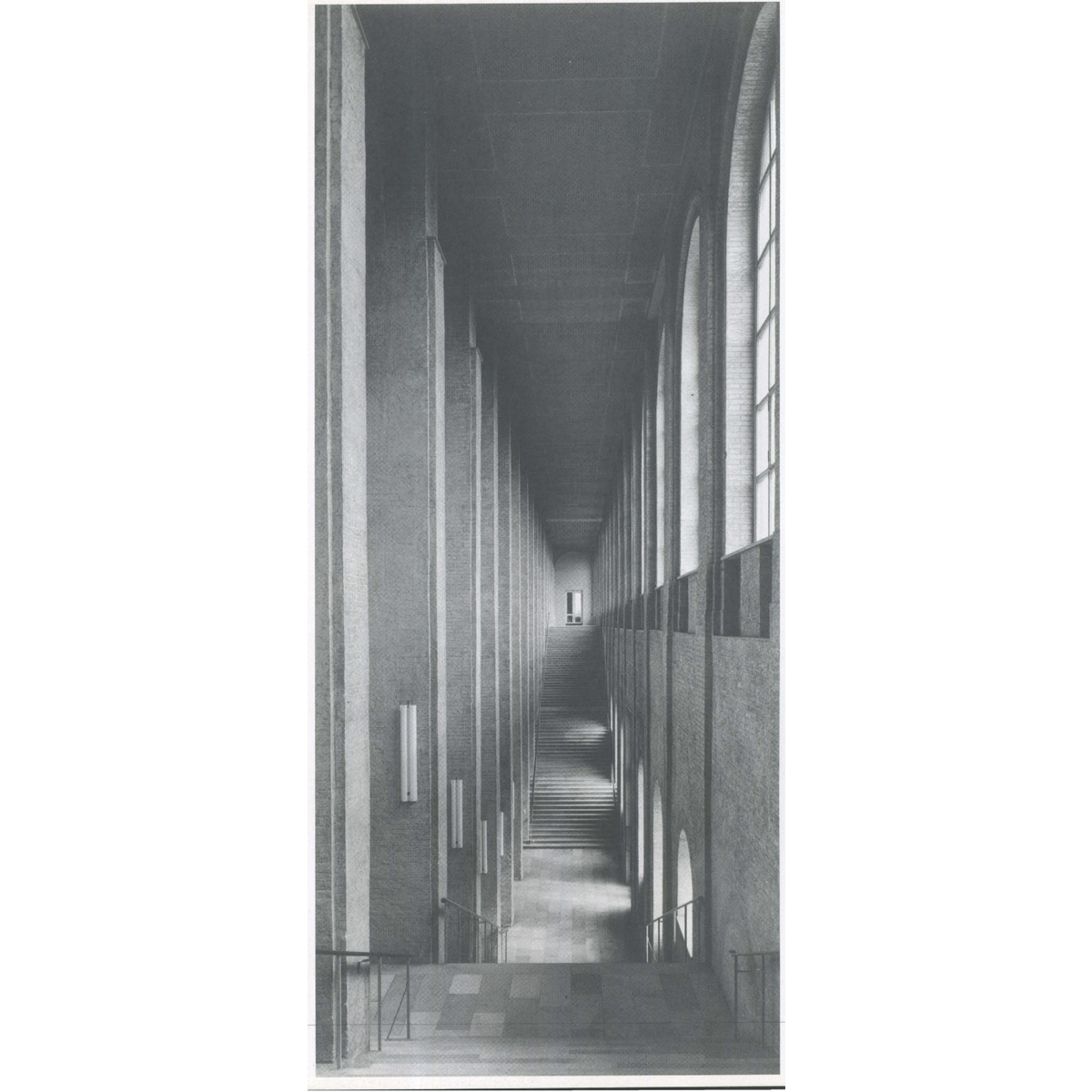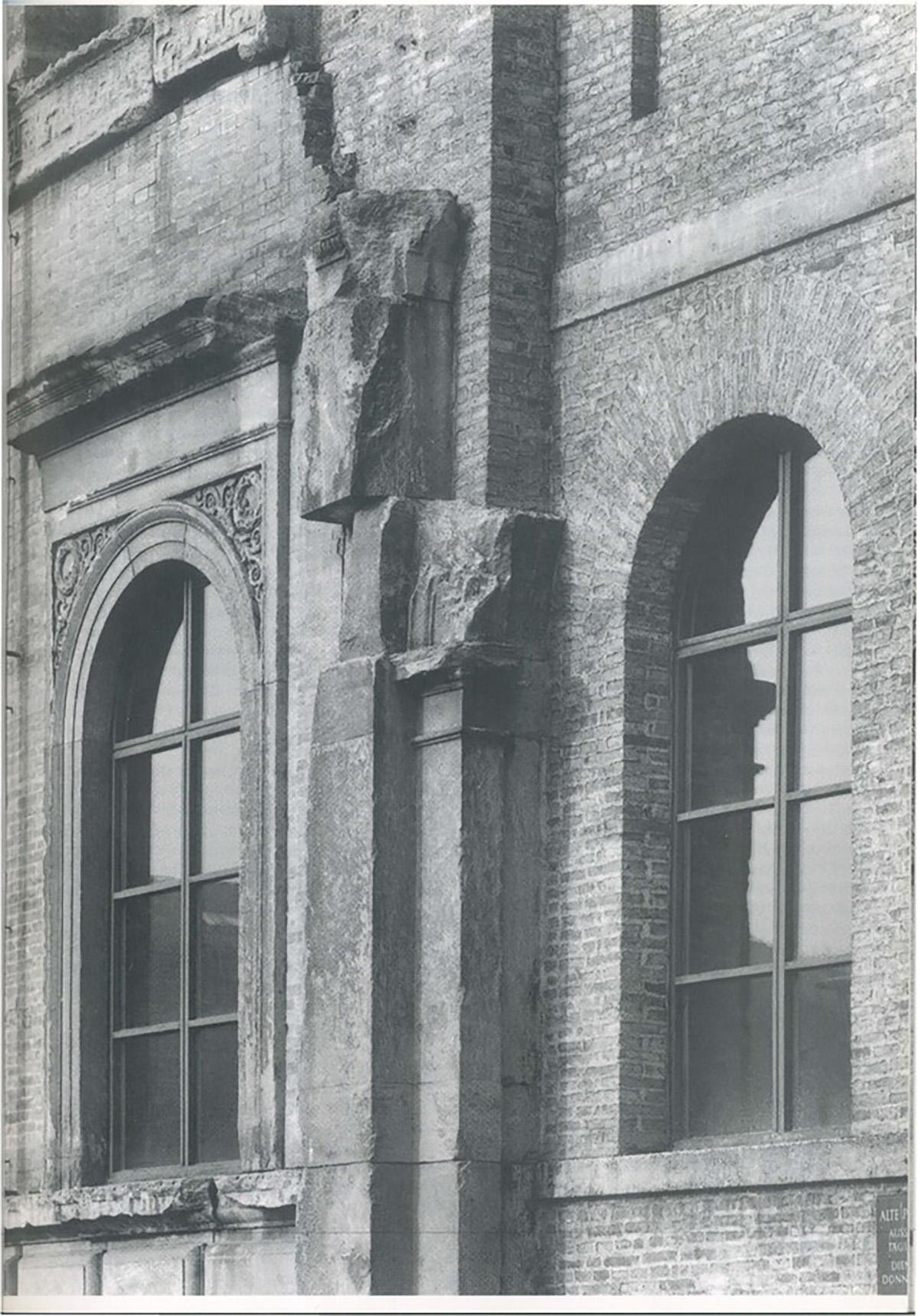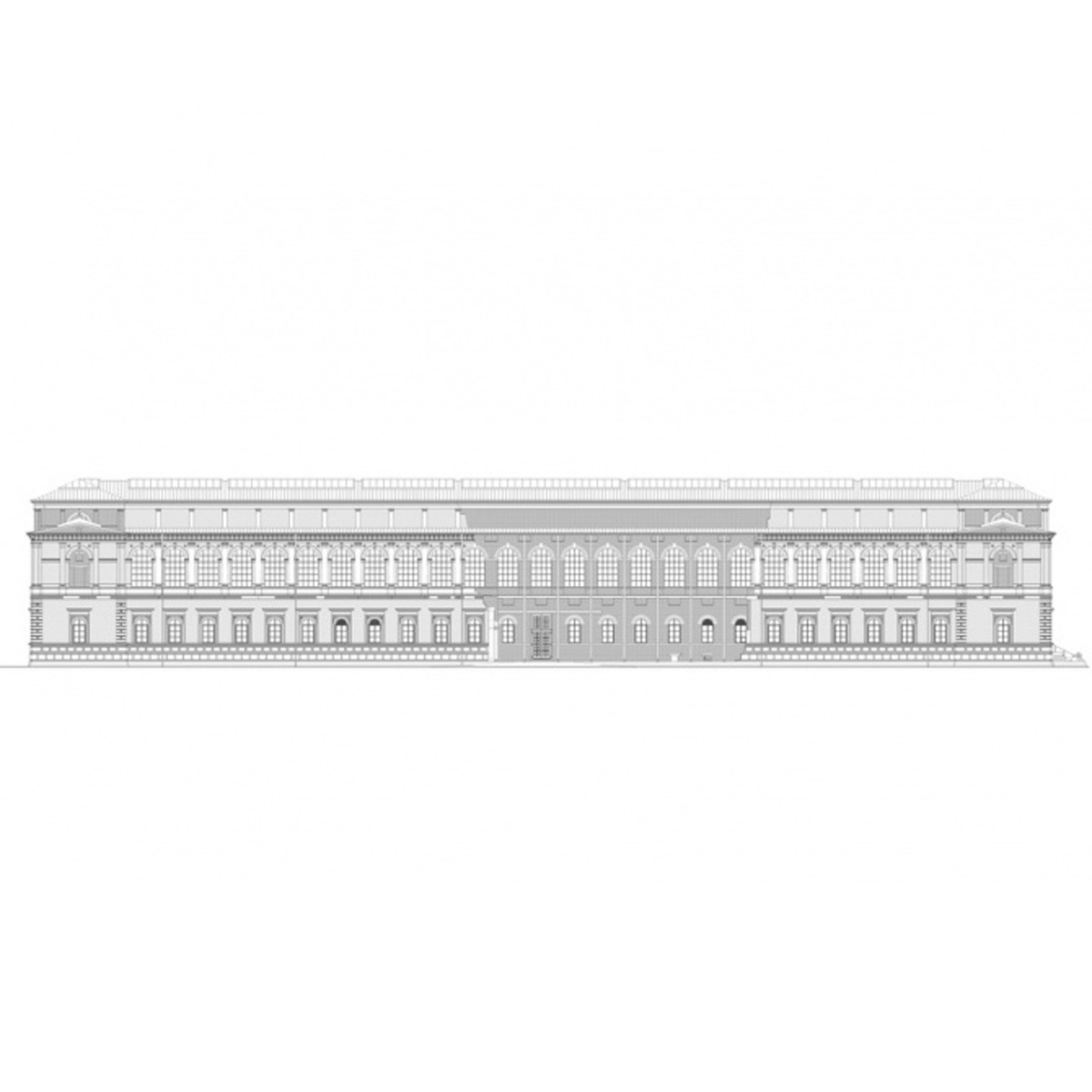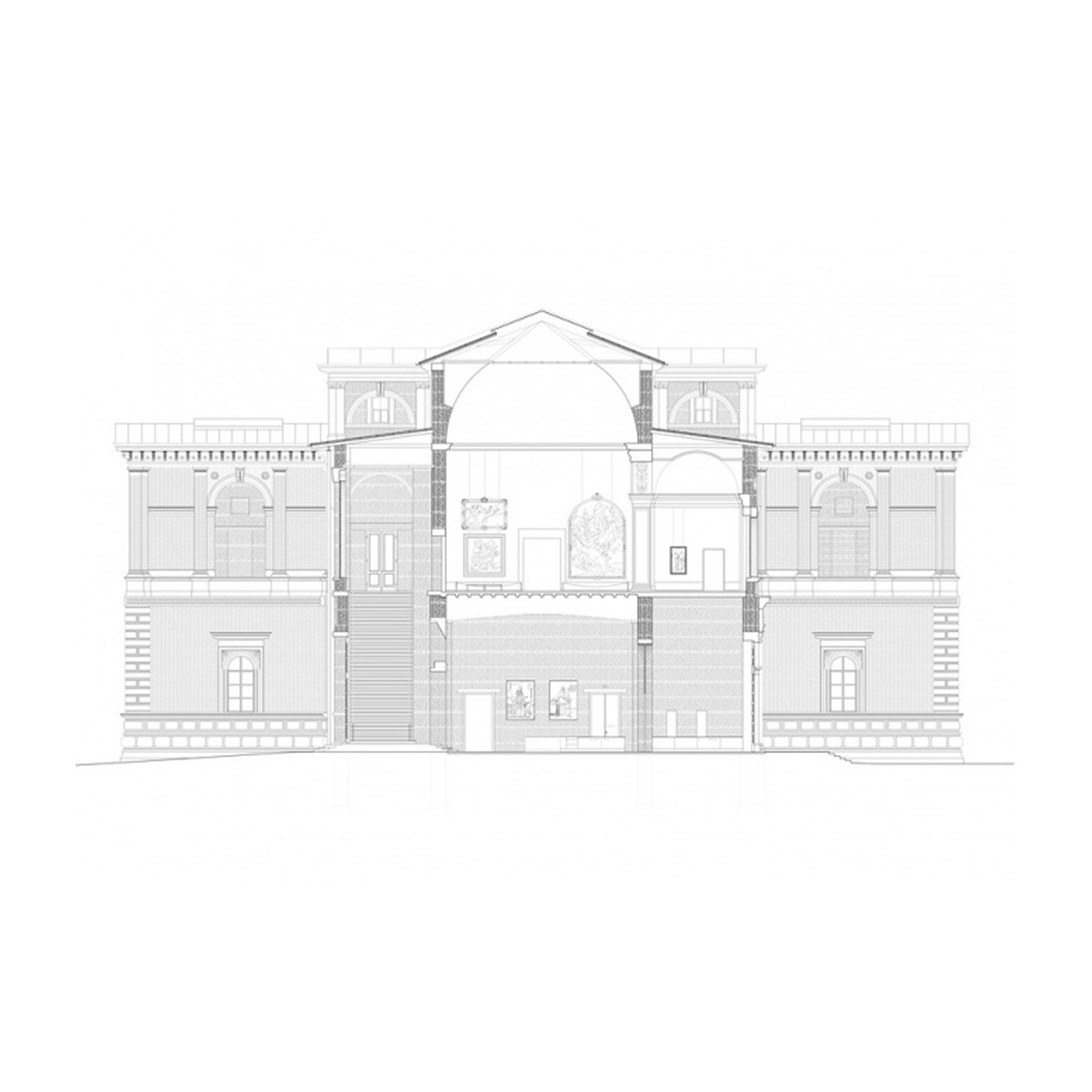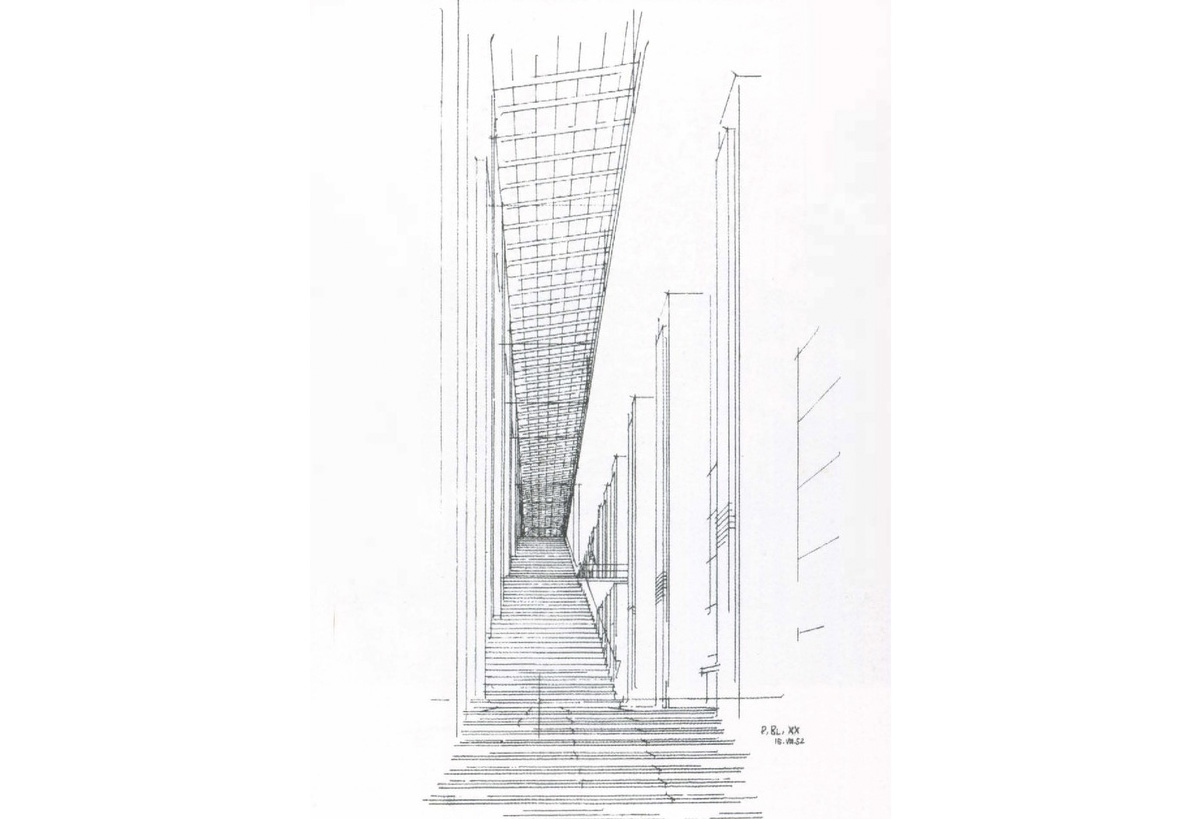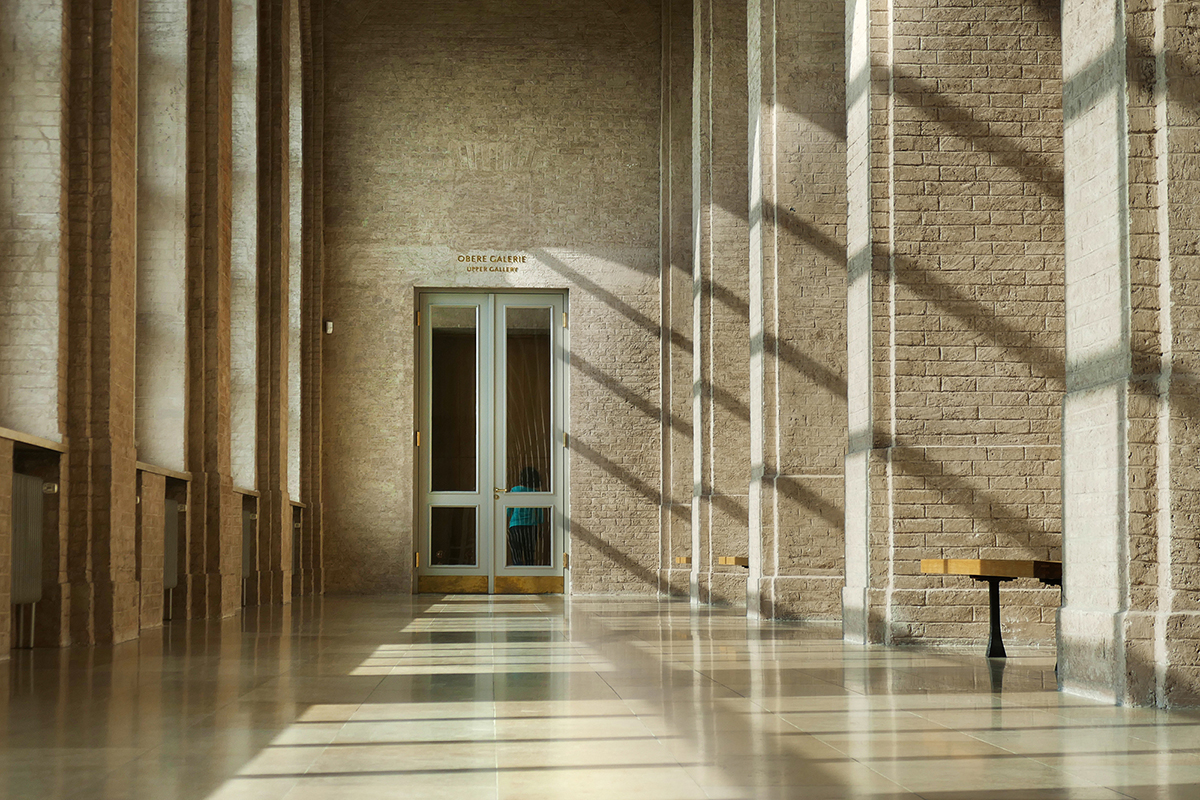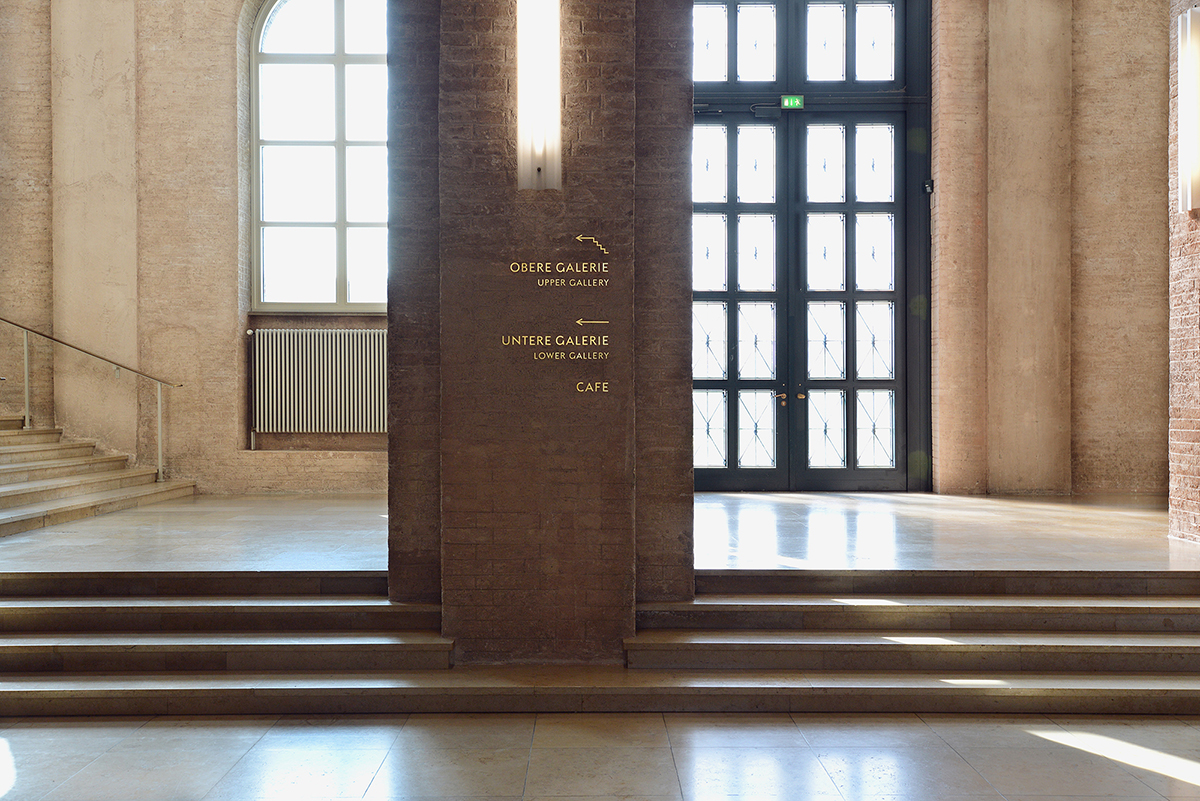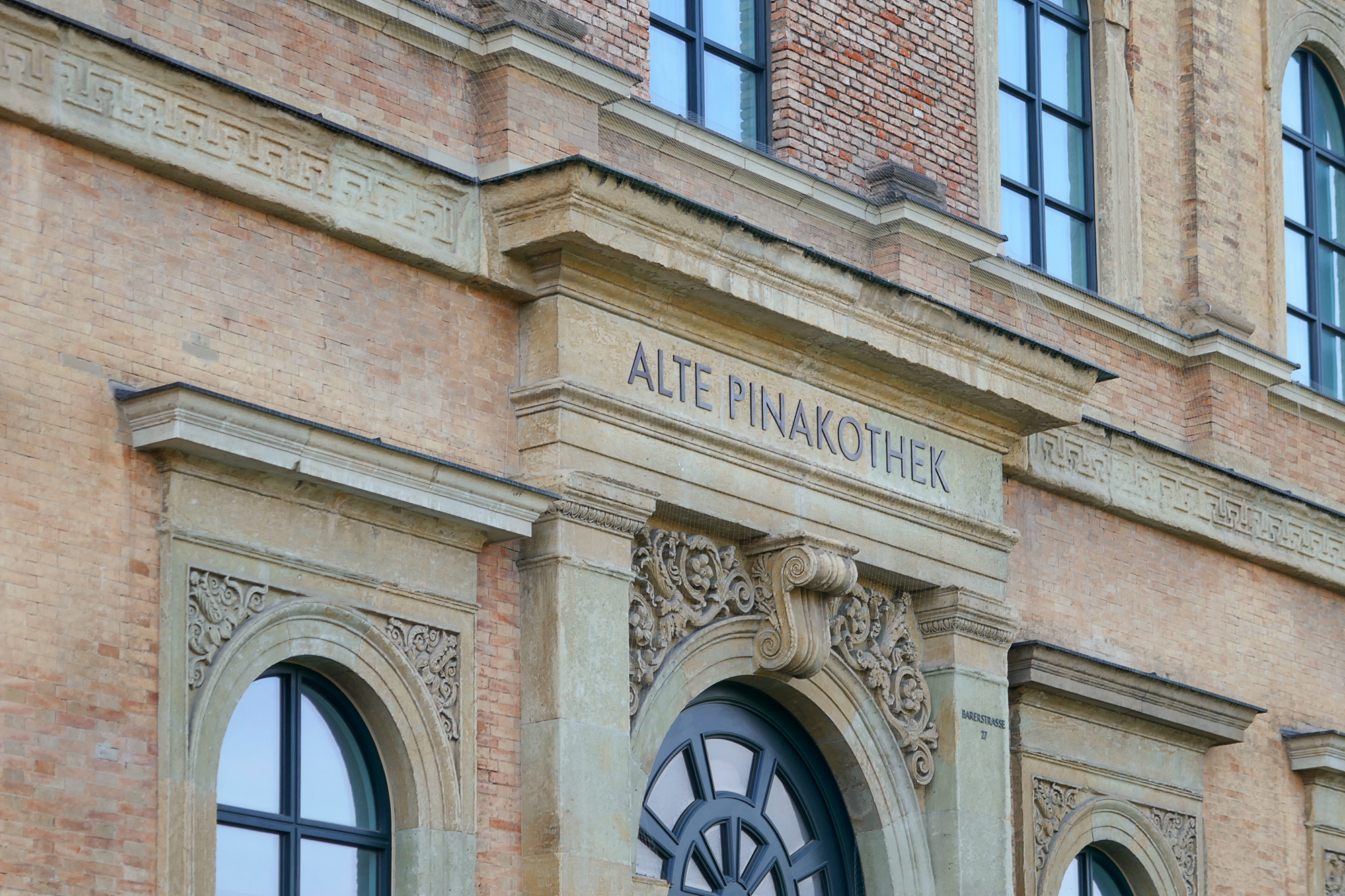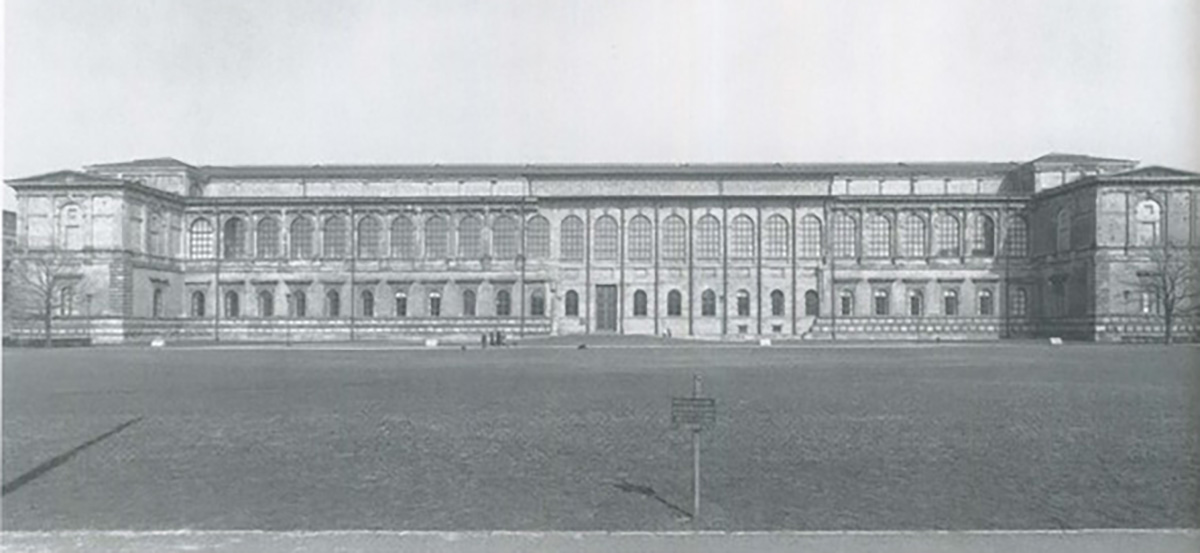 Location: Munich, Germany
Program: Art museum
Architect (Original building): Leo von Klenze
Architect (Reconstruction): Hans Döllgast
Construction date: 1836 (original building), 1957 (reconstruction)
Gross Internal Area: 140 m2