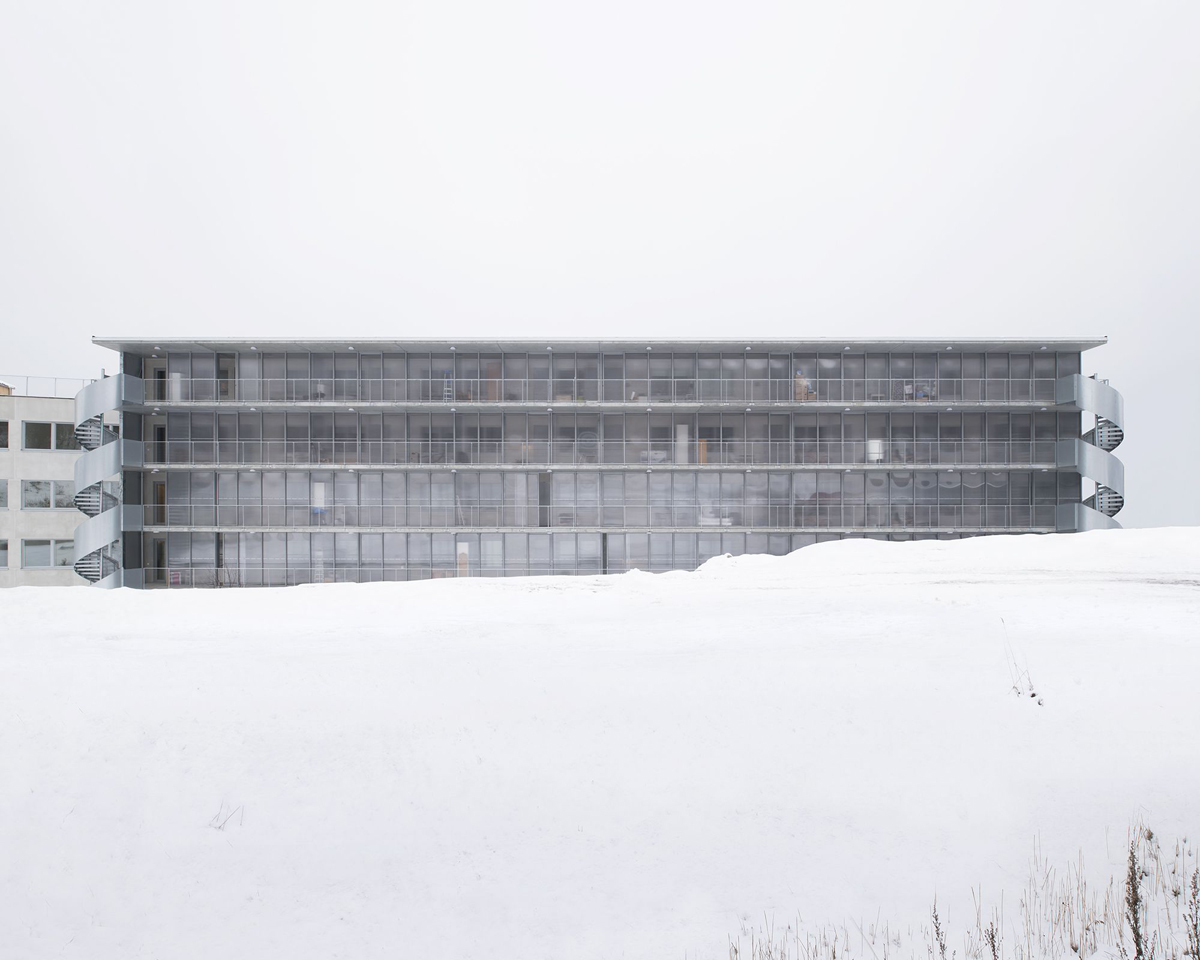 Source: afasia
Photography: Mikael Olsson
Brf Solsidan is a unique housing project at Brunstorp in the northern part of Huskvarna, right on the waterfront of Vättern. The building, with its three main parts, is located in the relatively new residential area between Vättern in the west and Sweden's most beautiful part of the E4 in the east. Today there are a number of chain houses and punk houses in the same location as Ramada / Winn Hotel once.
At this location, Tosito is in the process of building 80 apartments in different sizes, from smartly planned twins to large apartments on the floor. Common to almost all apartments is the stunning view of the Vättern. First occupation in house 1 takes place in December 2017.
Northern part
The first part to the north has 5 floors and is designed with an external longitudinal balcony facing the east. The balcony is reached via a common stairwell. But this is not a normal avalanche. Each apartment has a front yard with an outer, partially slidable glass layer separating the airway from the living area. The courtyard can be used to park the pram or the bike and everything in between.
Middle section
Instead of an aisle, the middle part is a more normal design, where you reach the apartments via two stairwells. In total, 6 apartments are built on each level in this area, spread over 4 floors. Like in the north, private functions such as sleeping and bathroom are in the back, while the living room, kitchen and dining area are located with the view of the Vättern in focus. To the west there is also a long-standing balcony.
Southern part
In the south, the apartment structure with a longitudinal entrance balcony is similar to house 1 back. On the lower level, the apartments are in two storeys, similar to a rowhouse. The basic idea in the south is the same as in other parts of the plan solutions that utilize the fantastic location towards Vättern in the best possible way.