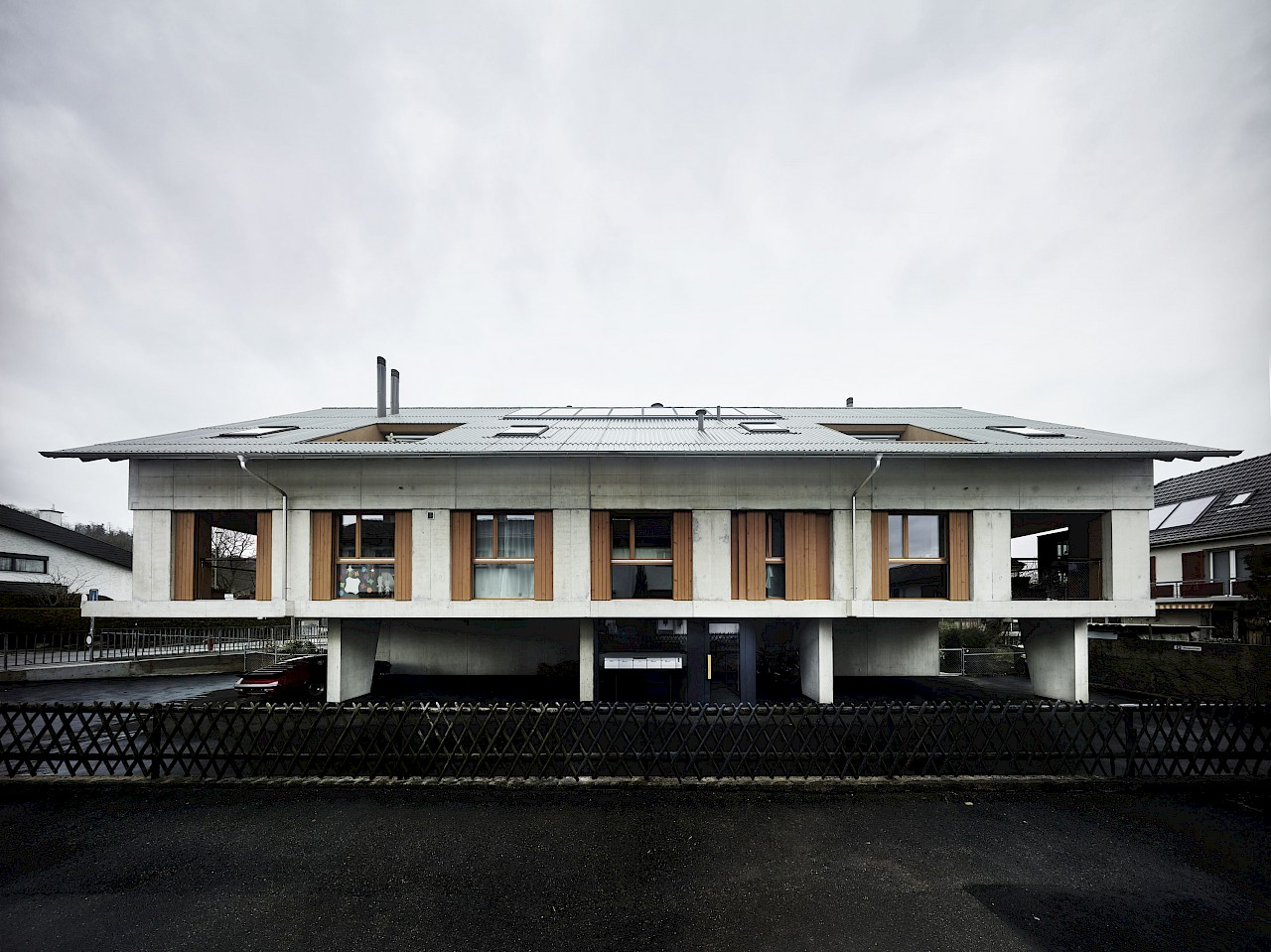 Source: Felippi Wyssen
Photography: Valentine Jeck
The structure of the three-story residential house is situated on a plot slightly lowered into the surrounding terrain at the edge of a quarter with single-family houses. The design responds to the difference in level with a skillfully designed sofa floor, above which a full floor and an attic stand. The South façade and the semi-finished, fine-sized roof give the building some archaic charm. It acts as presented on the tablet. The eastern half of the floor takes up PW pitches and the western half of the floor is occupied by an apartment leading along the entire length of the building. Two three-sided apartments are located on the upper and attic floors. Clear horizontal zones determine the horizon ranges: the partly hidden base, the generously open upper floor and the elegantly cut roof. The façades are accentuated by the minimum set of profiles and small plastic interventions, while the wood of the parquet floors and sliding shops is the warm counterpart to the concrete. Inside, the open spaces are limited, while the living spaces are spacious. A wide support grid shapes all ground plans and ensures structural relationships between the floors. The additional voltage is obtained by switching between loggias and interior spaces. Space-high doors and corridors create eye axes and an attractive continuum of space. The apartment also benefits from the transition to the green outside space, which is protected by its location. The house is very distinctive due to its simple size in the skillfully structured facades.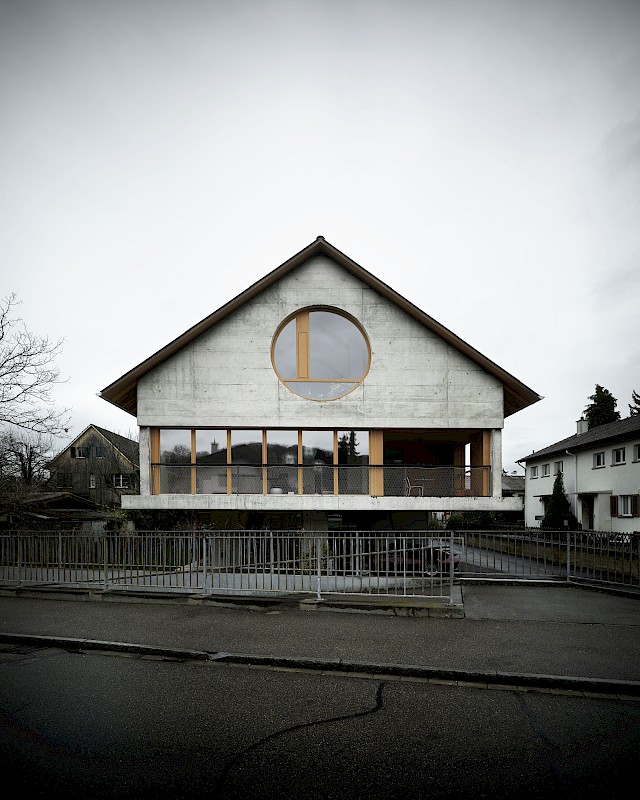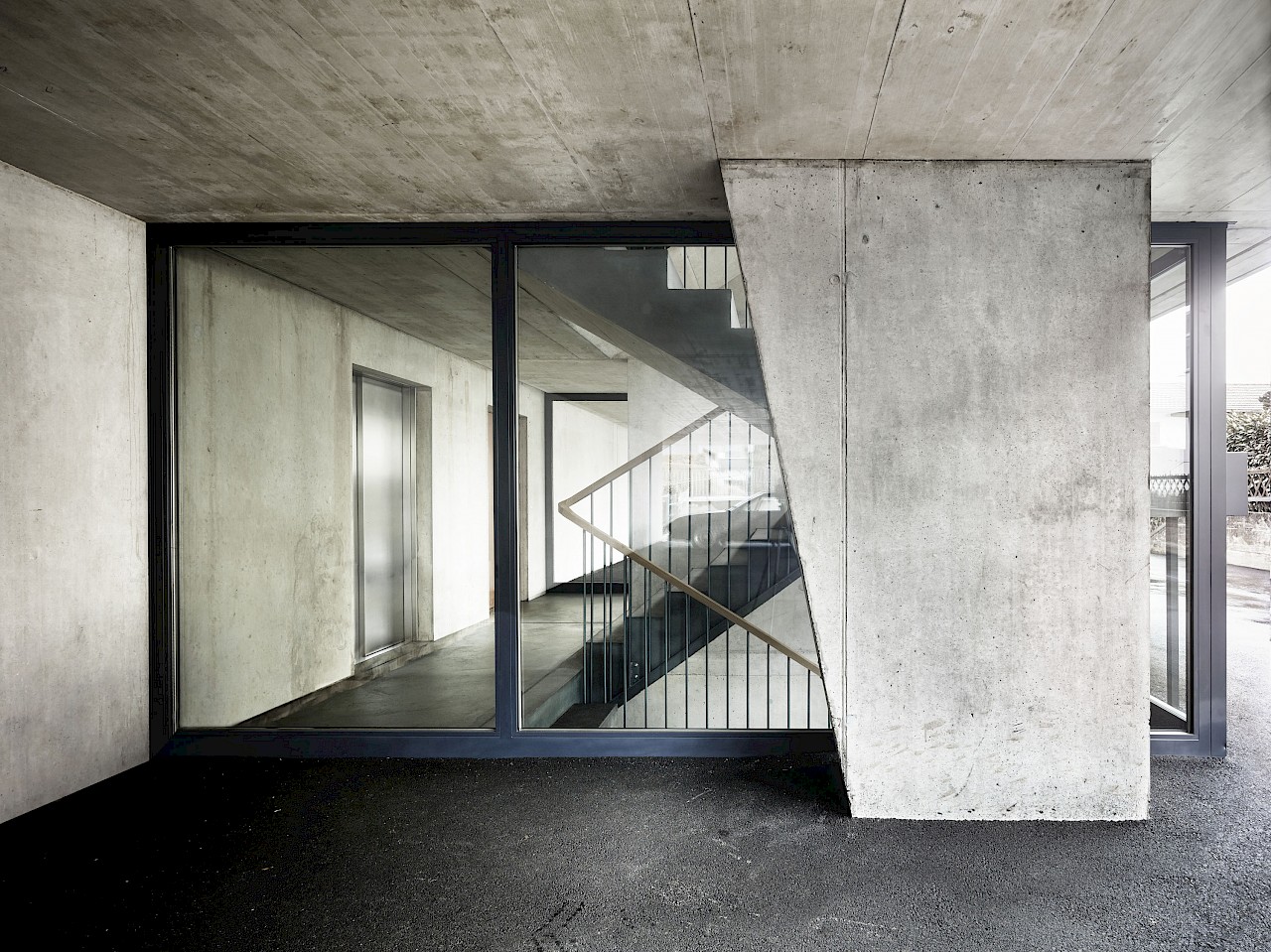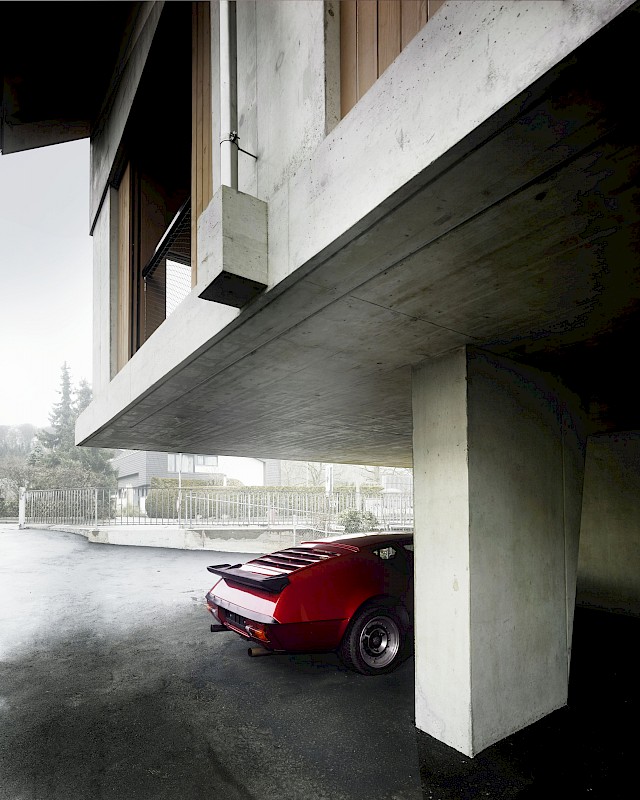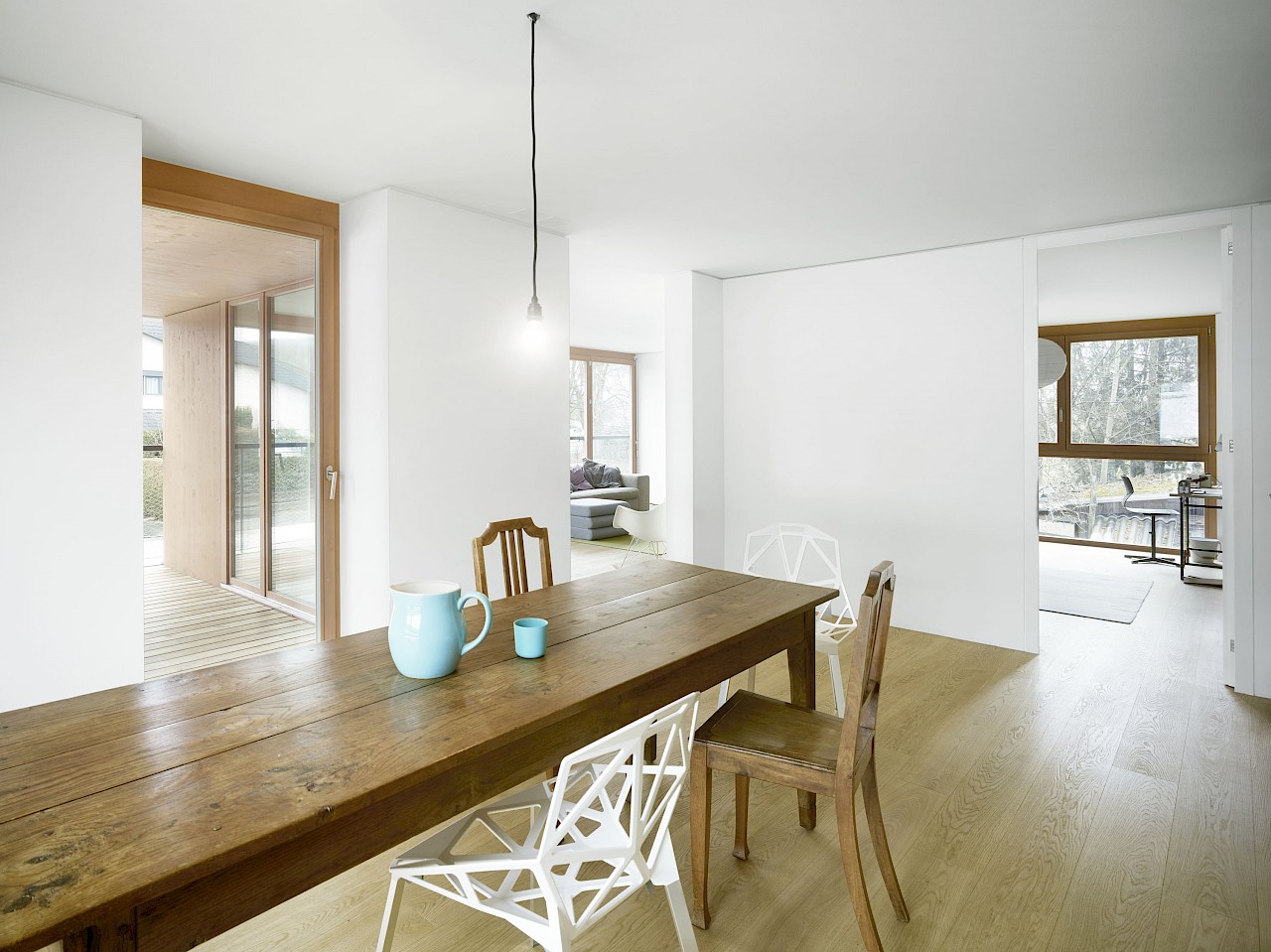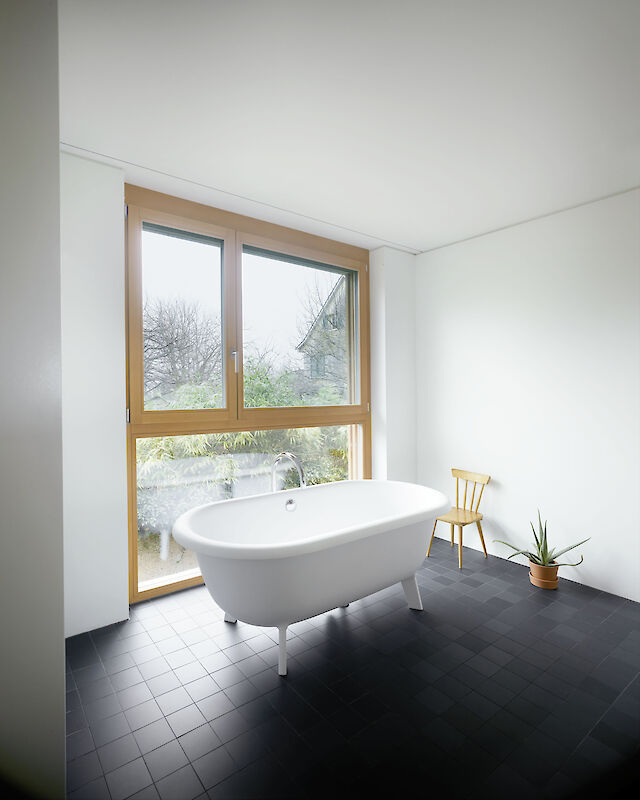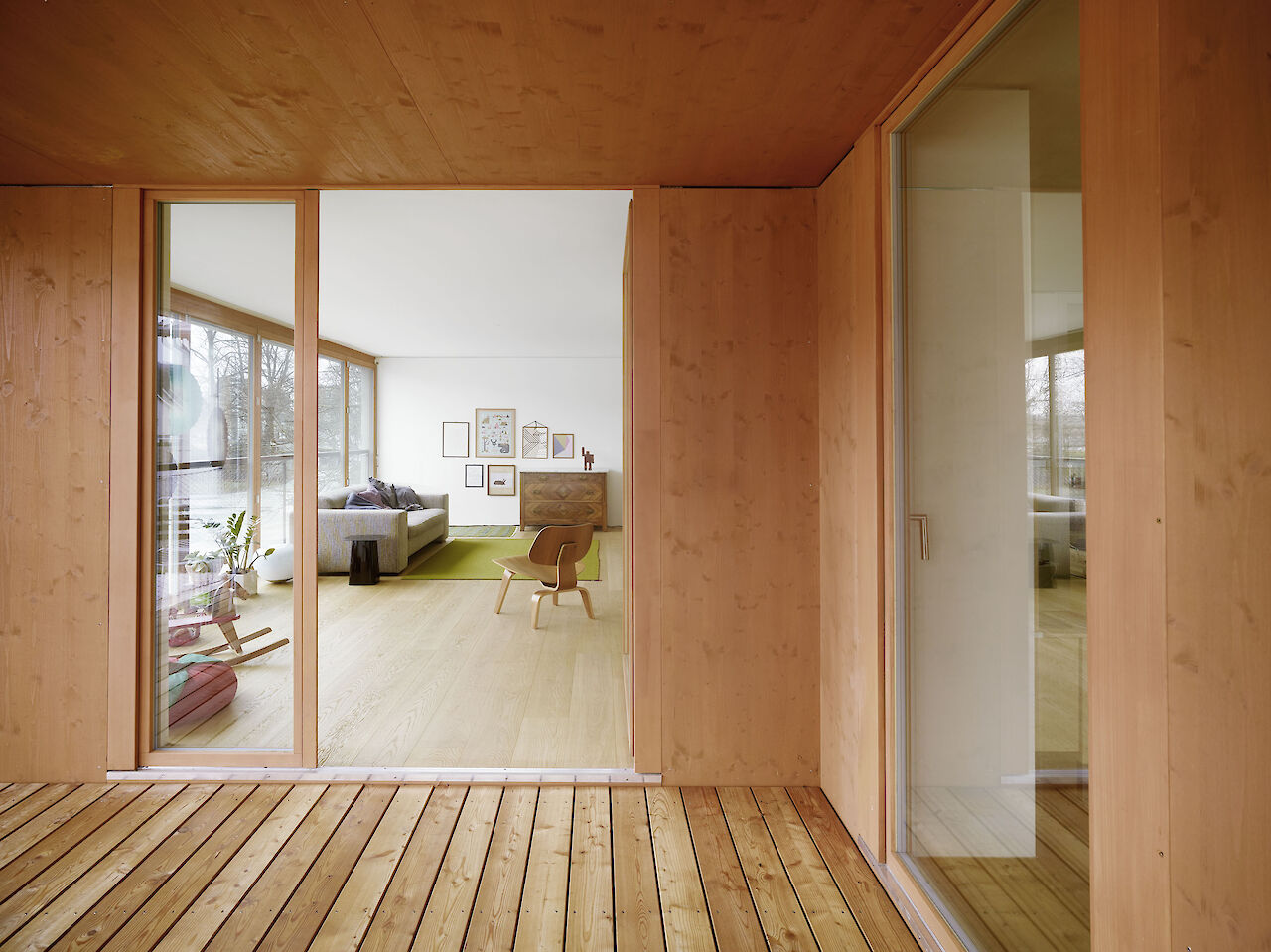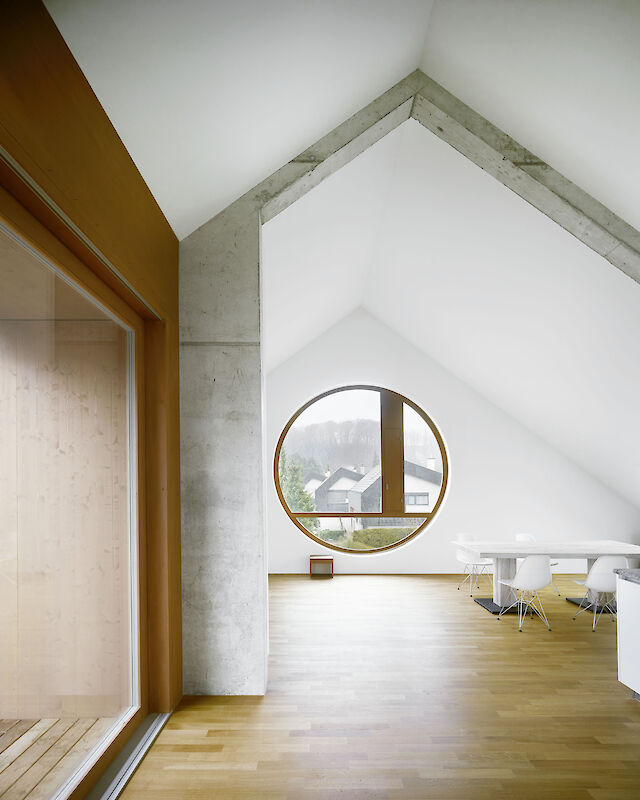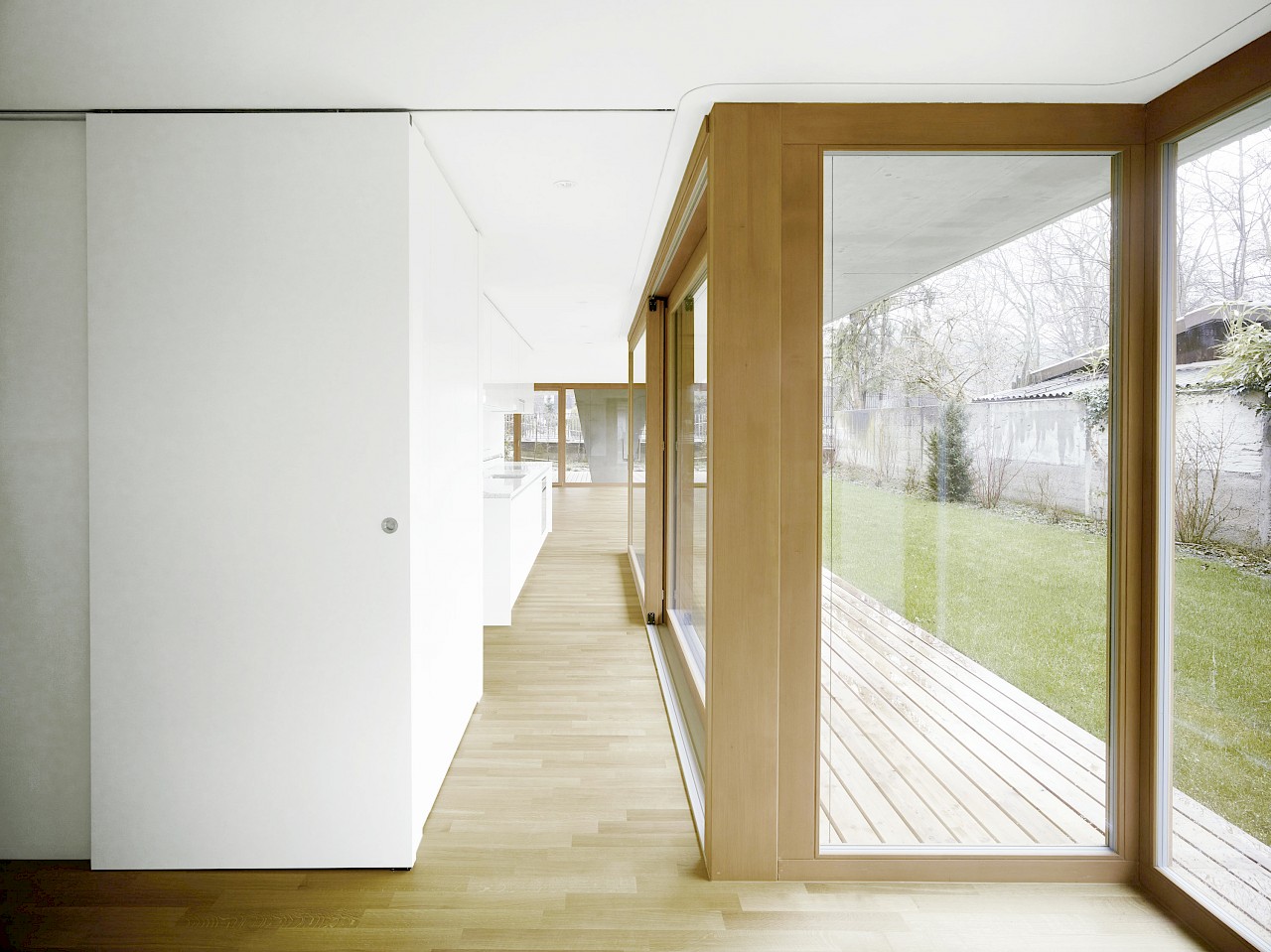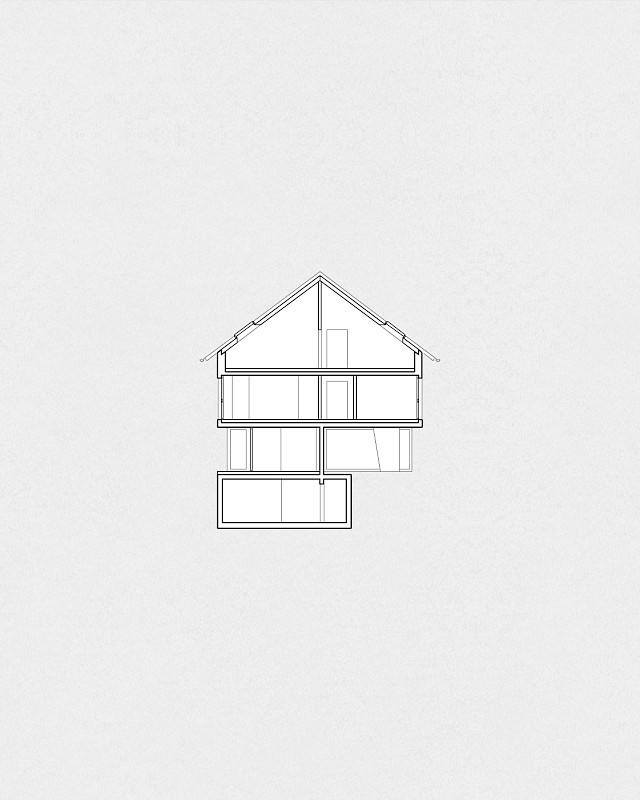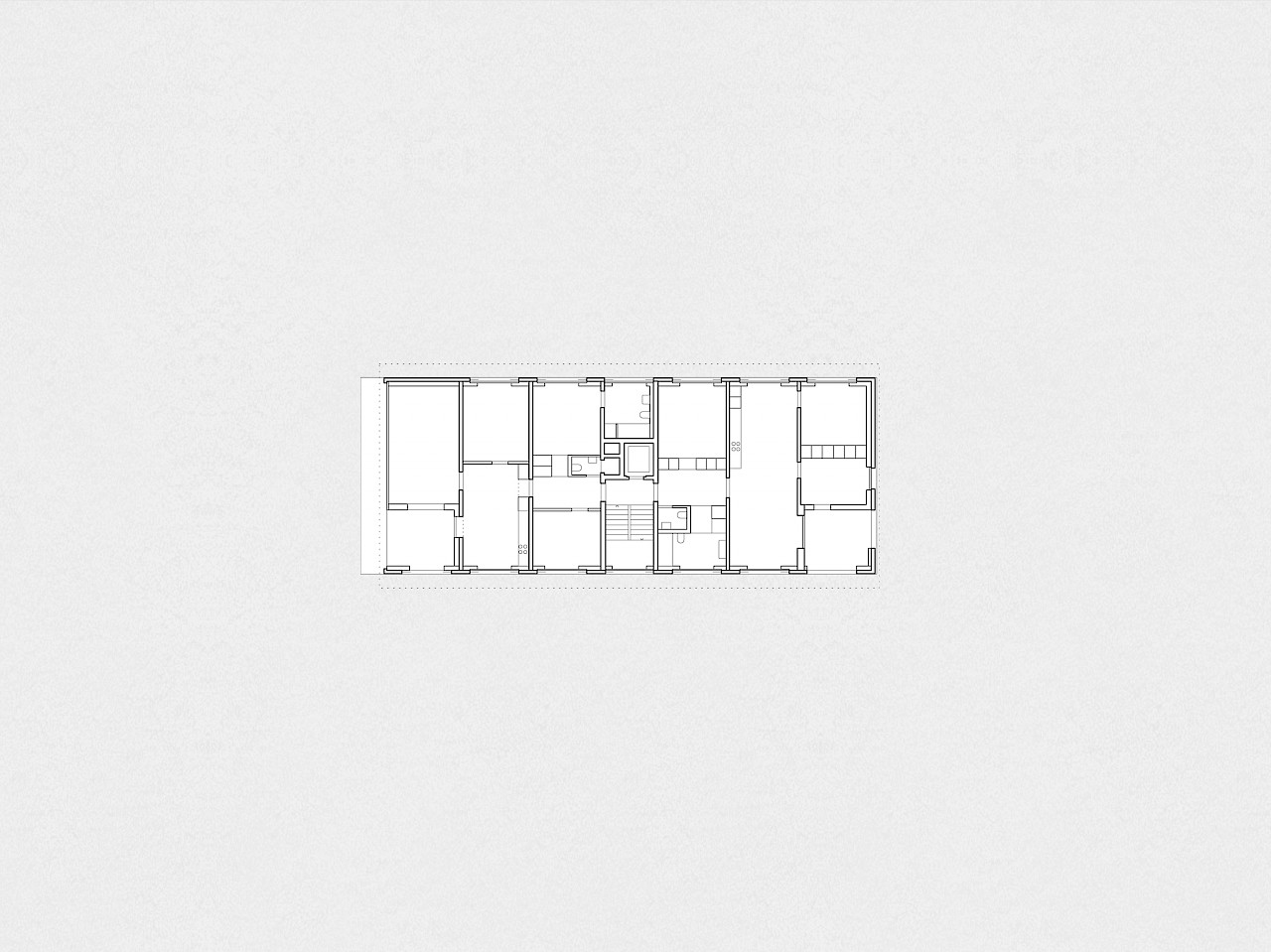 Location: Muttenz, BL
Status: Realizado 2015
Year: 2012-2015
Constructor: private