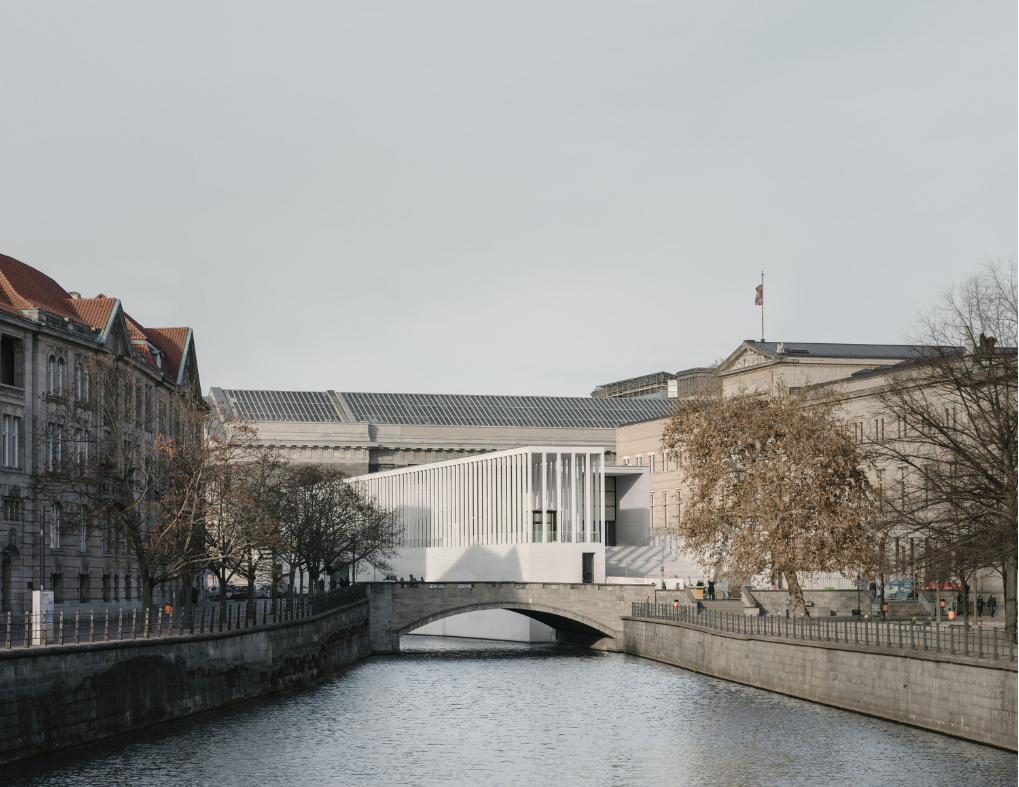 Source: David Chipperfield
Photography: David Chipperfield Architects
As a continuation of Friedrich August Stüler's forum architecture, the James-Simon-Galerie serves as the new entrance building for Museum Island, completing the ensemble between the Kupfergraben canal and Neues Museum. Together with the 'Archaeological Promenade', it forms the backbone of the master plan that was developed in 1999 and adopted as the basis for all further planning on Museum Island. The building is sited on a narrow strip of land where Karl Friedrich Schinkel's 'Neuer Packhof' administration building stood until 1938.
As the new gateway to the Museum Island, the James-Simon-Galerie plays a significant role and is suitable for welcoming large numbers of visitors, housing all the facilities required by the contemporary museum-goer. The James-Simon-Galerie addresses itself to the Lustgarten, the Schlossbrücke (Palace Bridge), and the Kupfergraben canal. It forms a physical connection above ground with the Pergamon Museum and links the museum via the Archaeological Promenade at basement level with the Neues Museum, the Altes Museum and the Bode Museum.
The architectural language of the James-Simon-Galerie adopts existing elements of the Museum Island, primarily from the external architecture, such as built topography, colonnades and outdoor staircases, making reference to Schinkel, Stüler and the other architects involved in the creation of Museum Island. The materiality of the building in reconstituted stone with natural stone aggregate blends in with the rich material palette of the Museum Island with its limestone, sandstone and rendered façades, while smooth in-situ concrete dominates the interior spaces.
The entrance building is named after one of the city's most important patrons, James Simon, who bequeathed his art collections and excavation findings to the Berlin State Museums at the beginning of the twentieth century.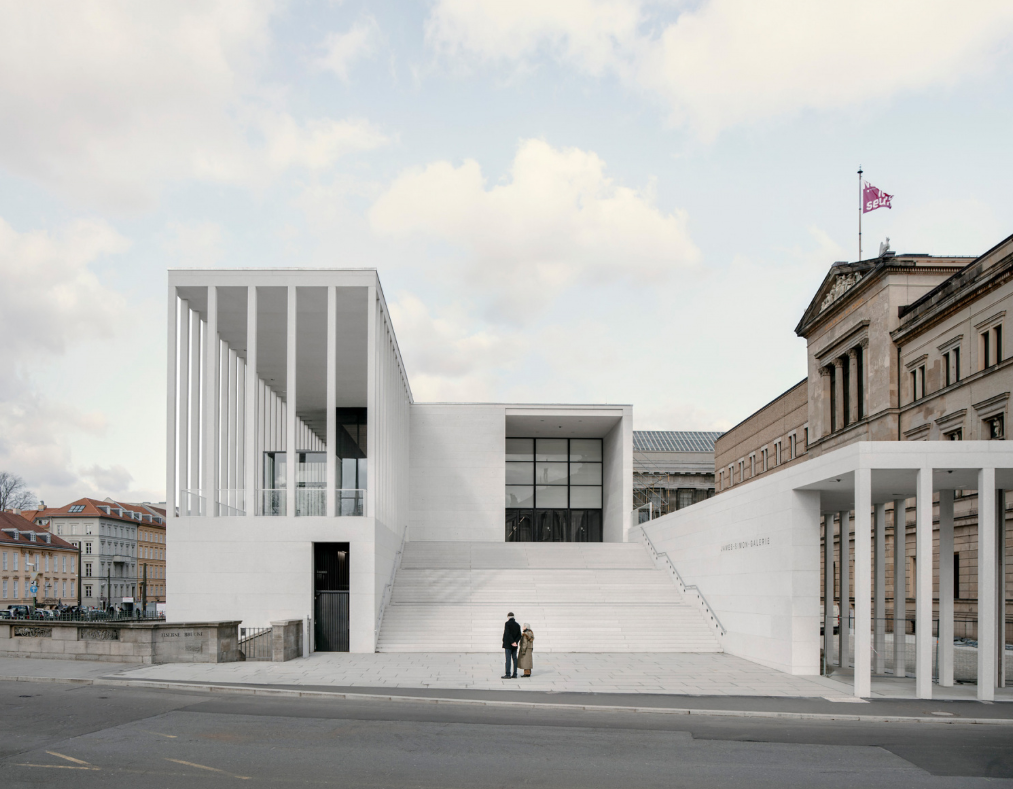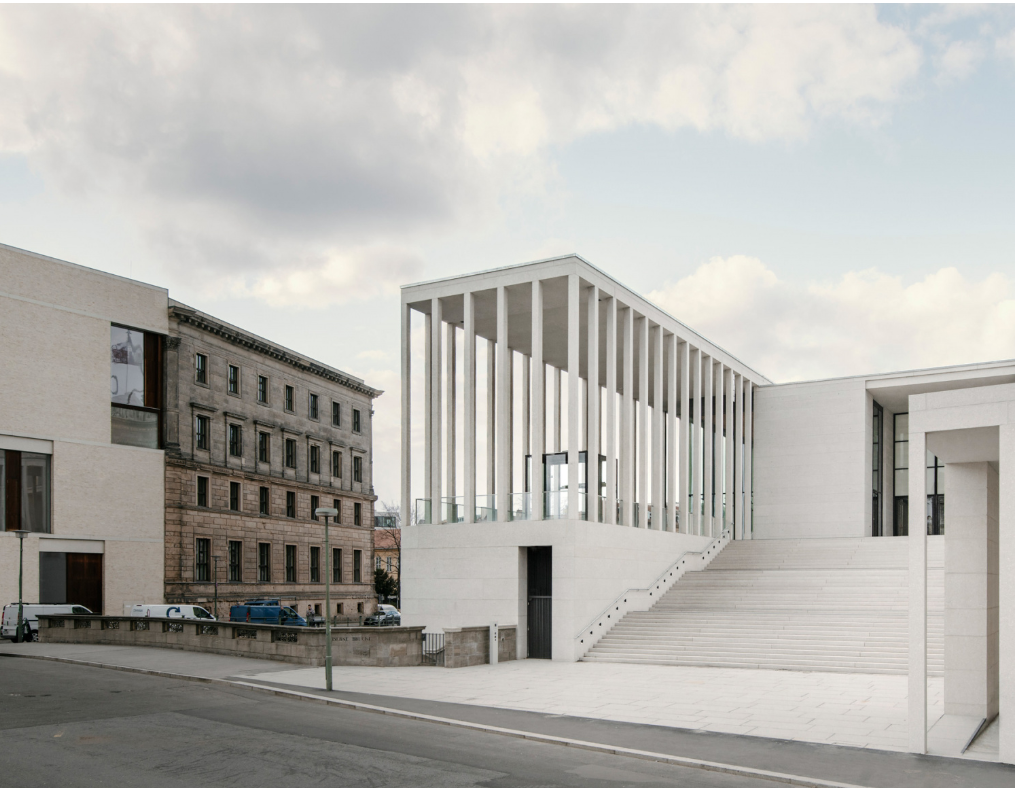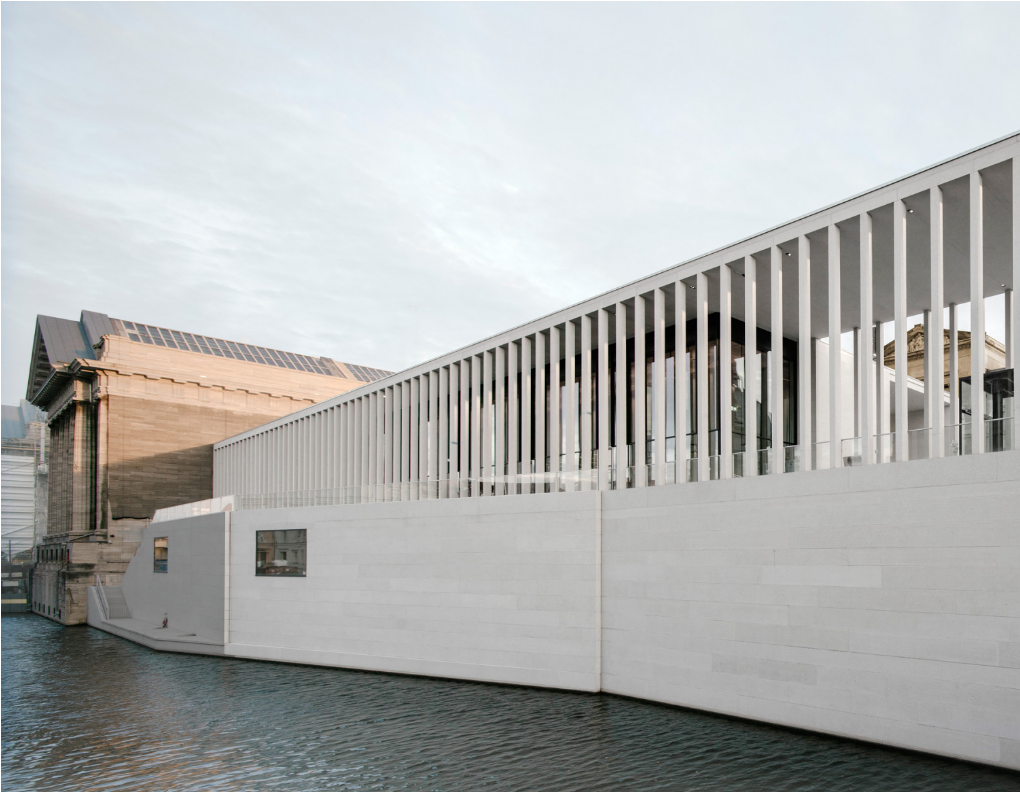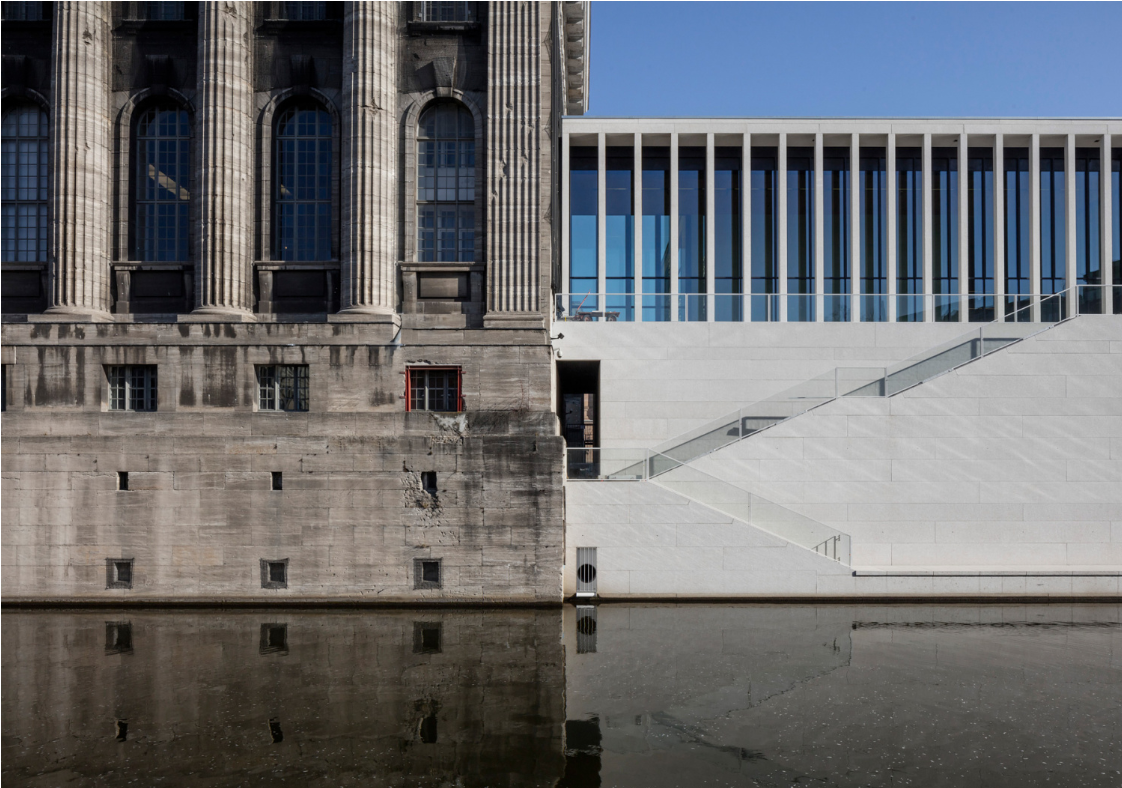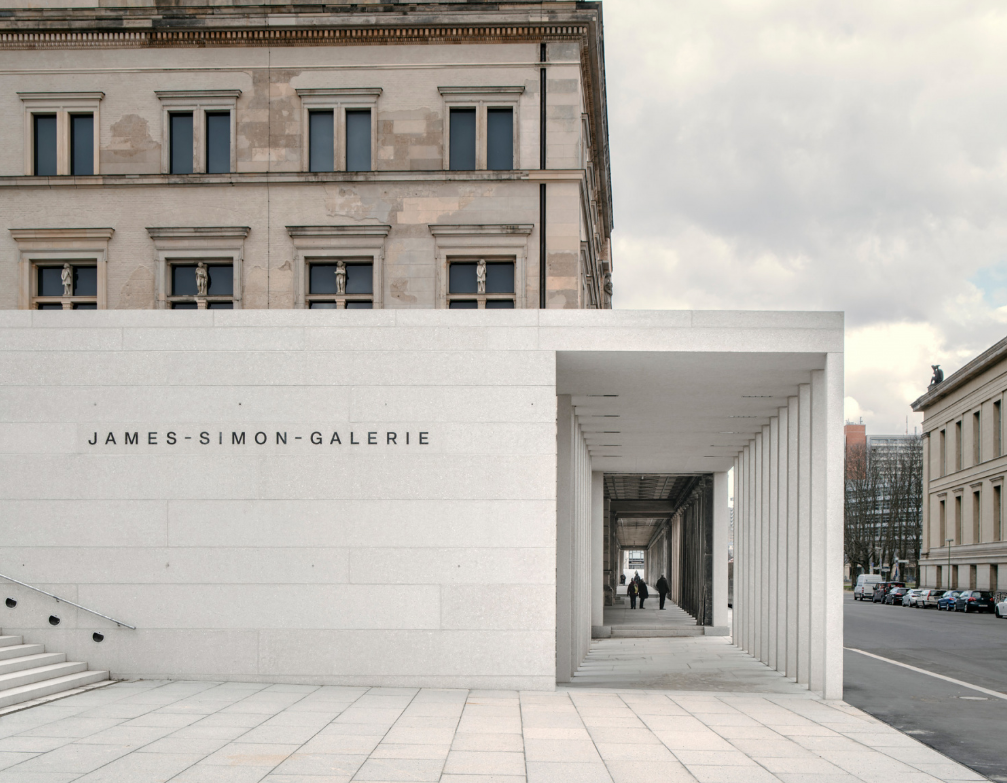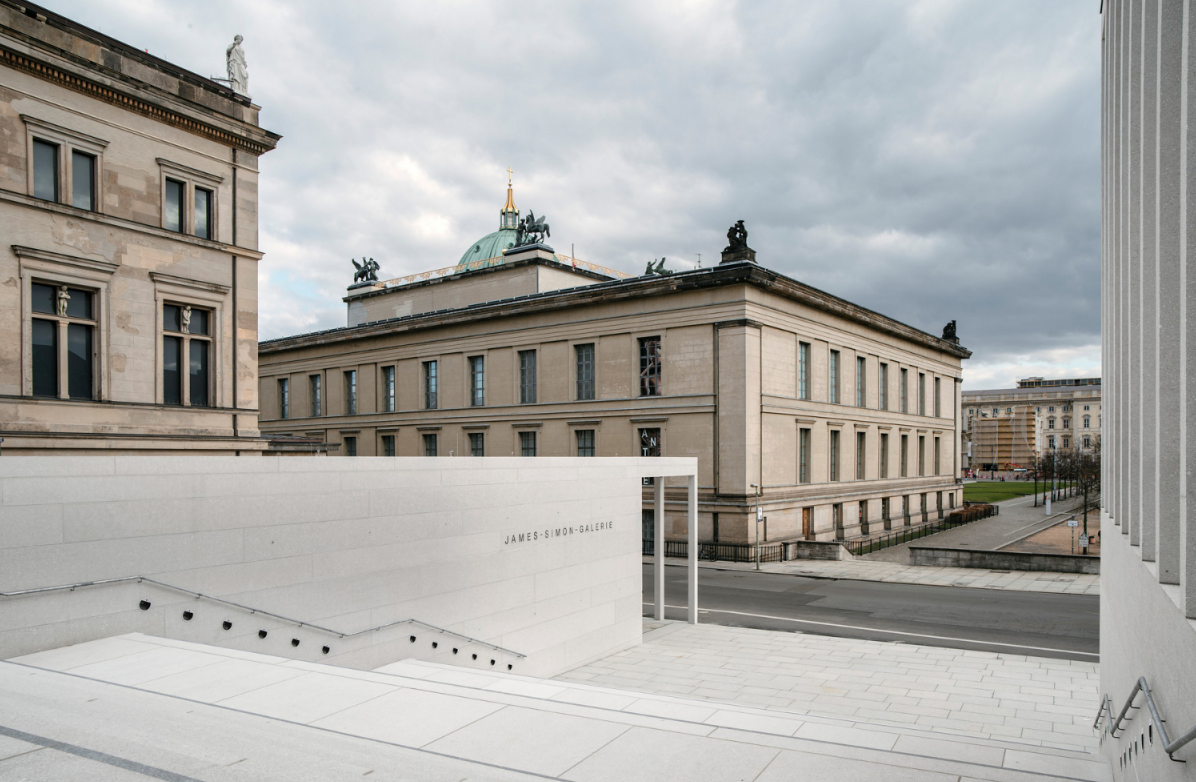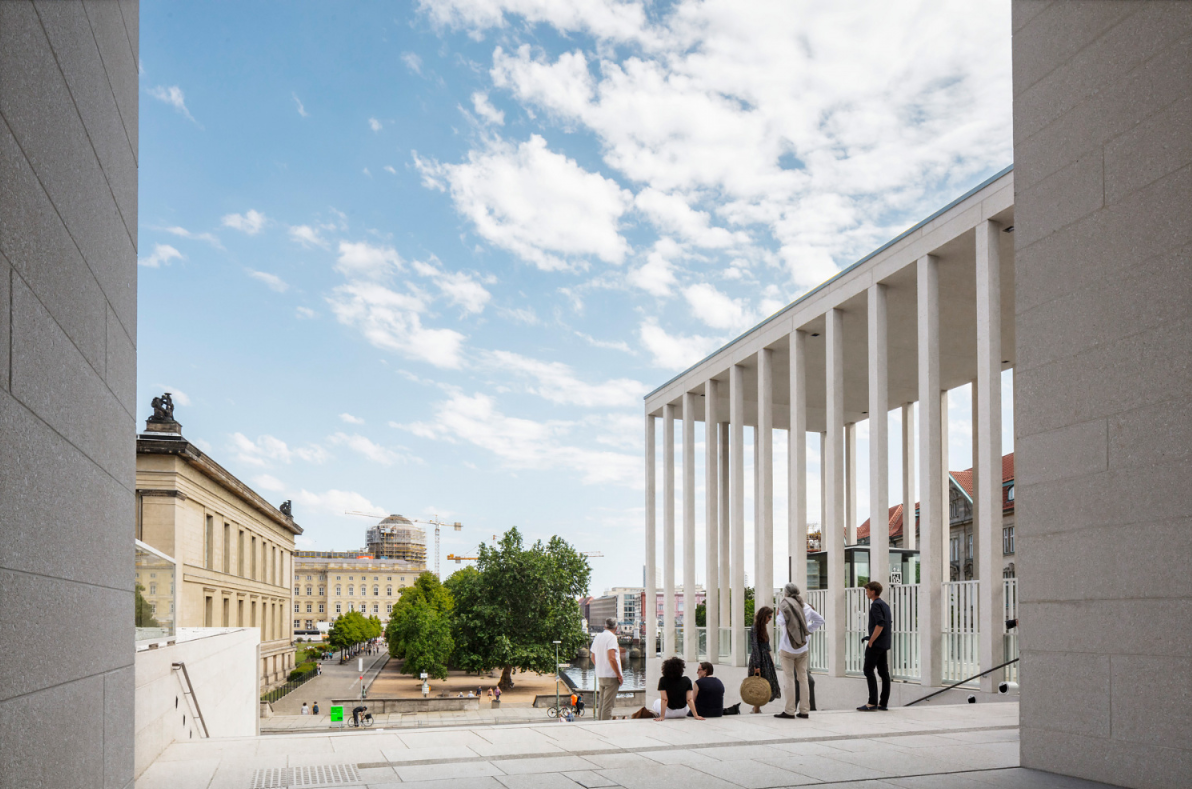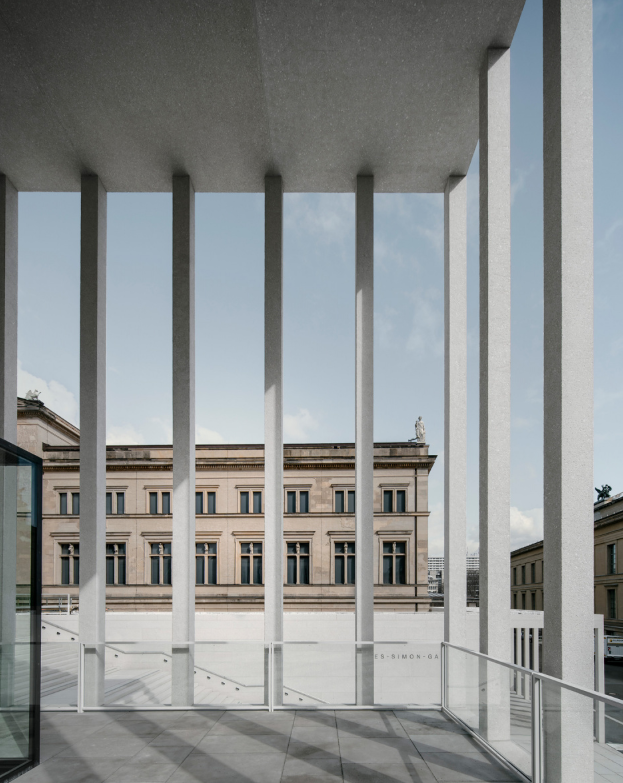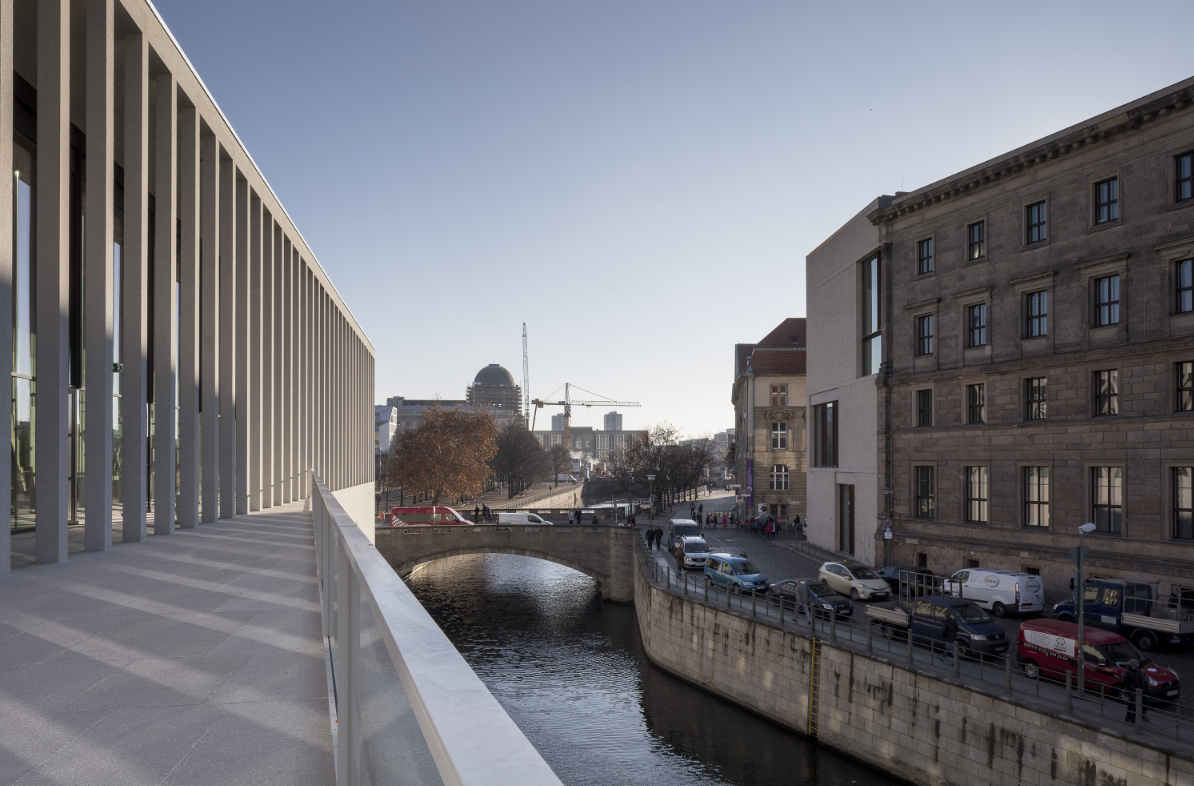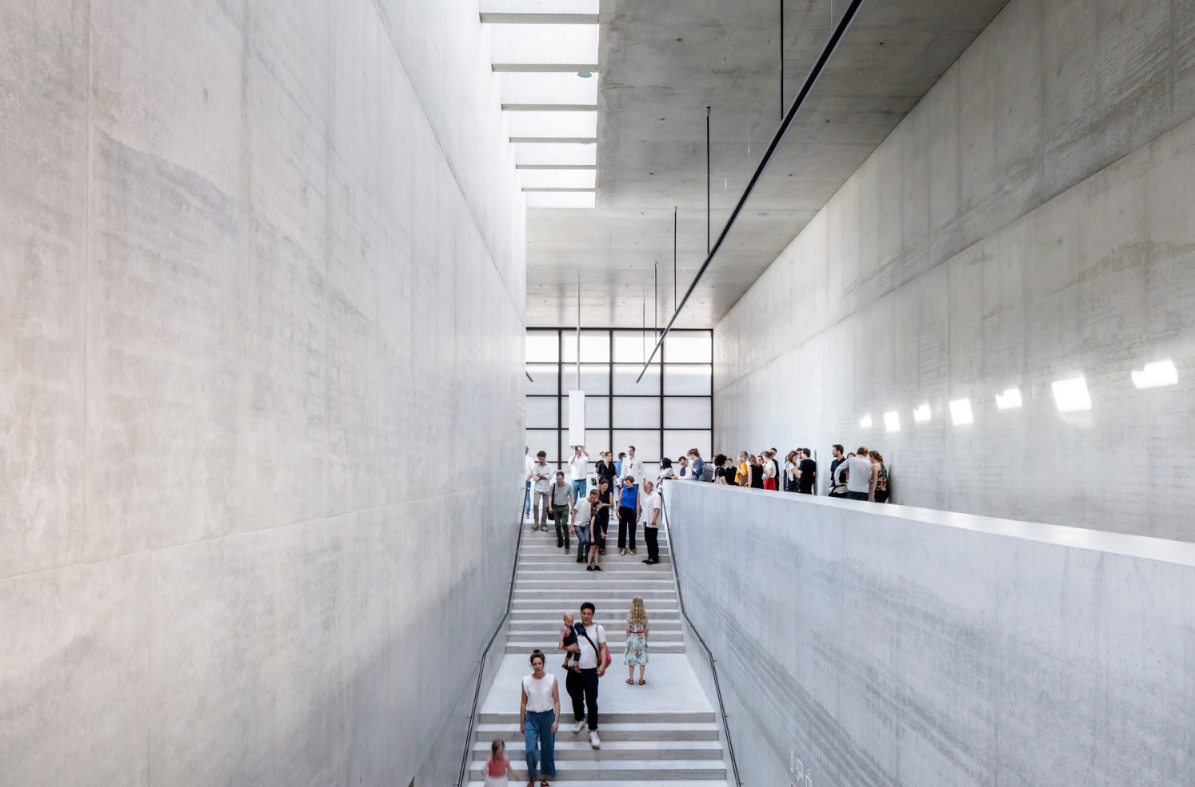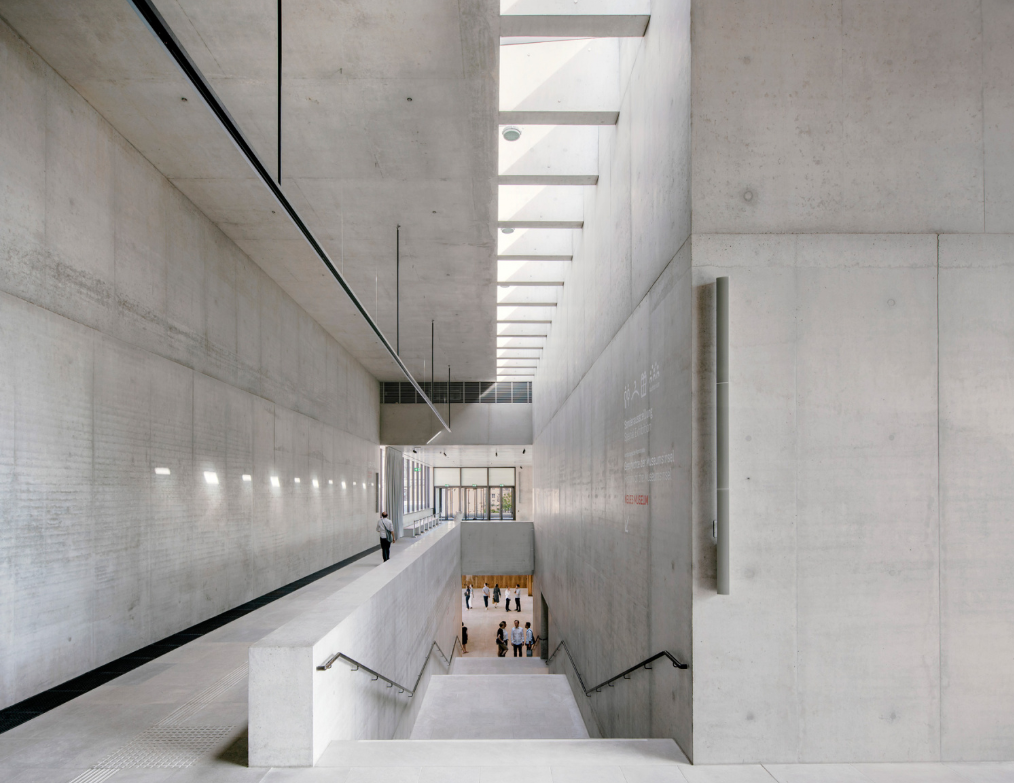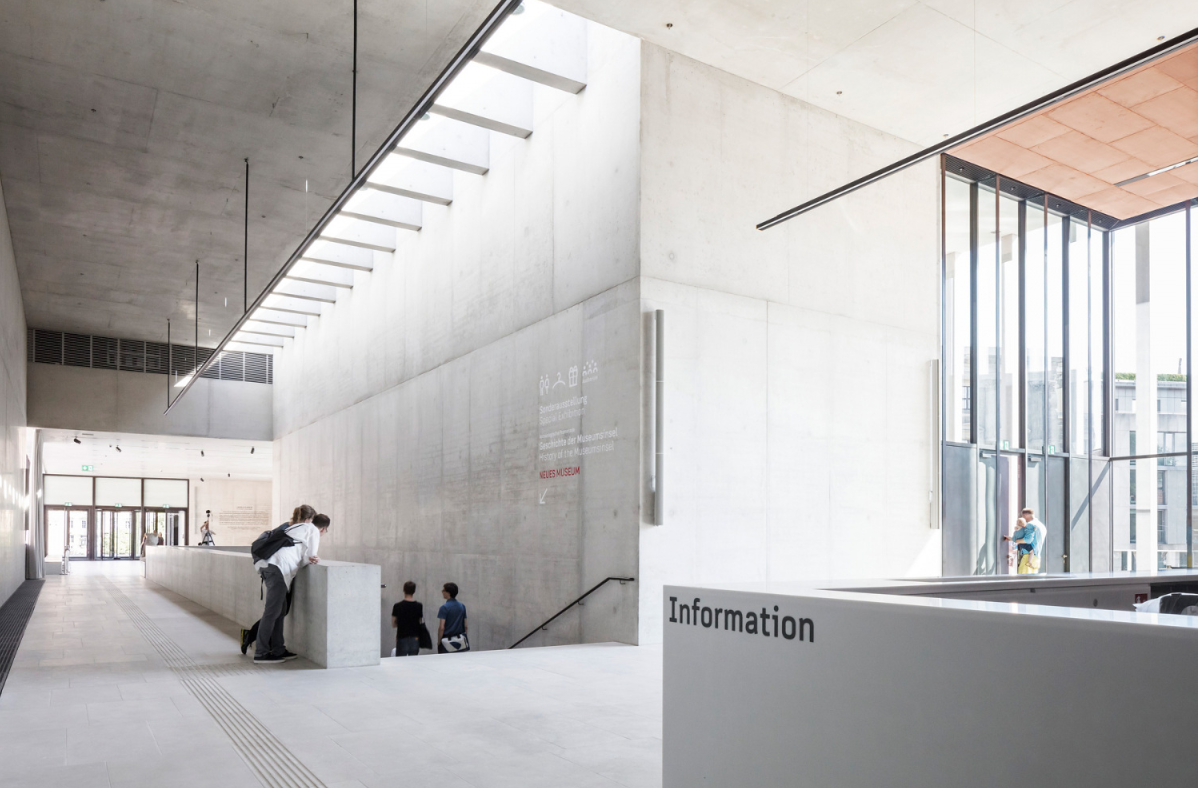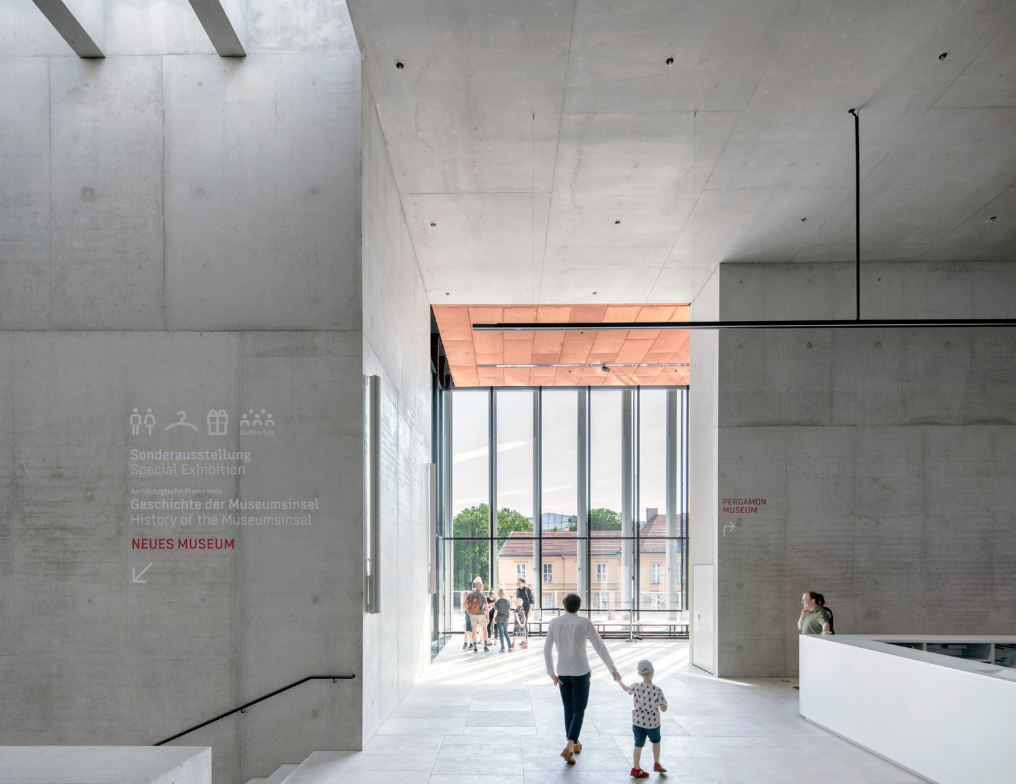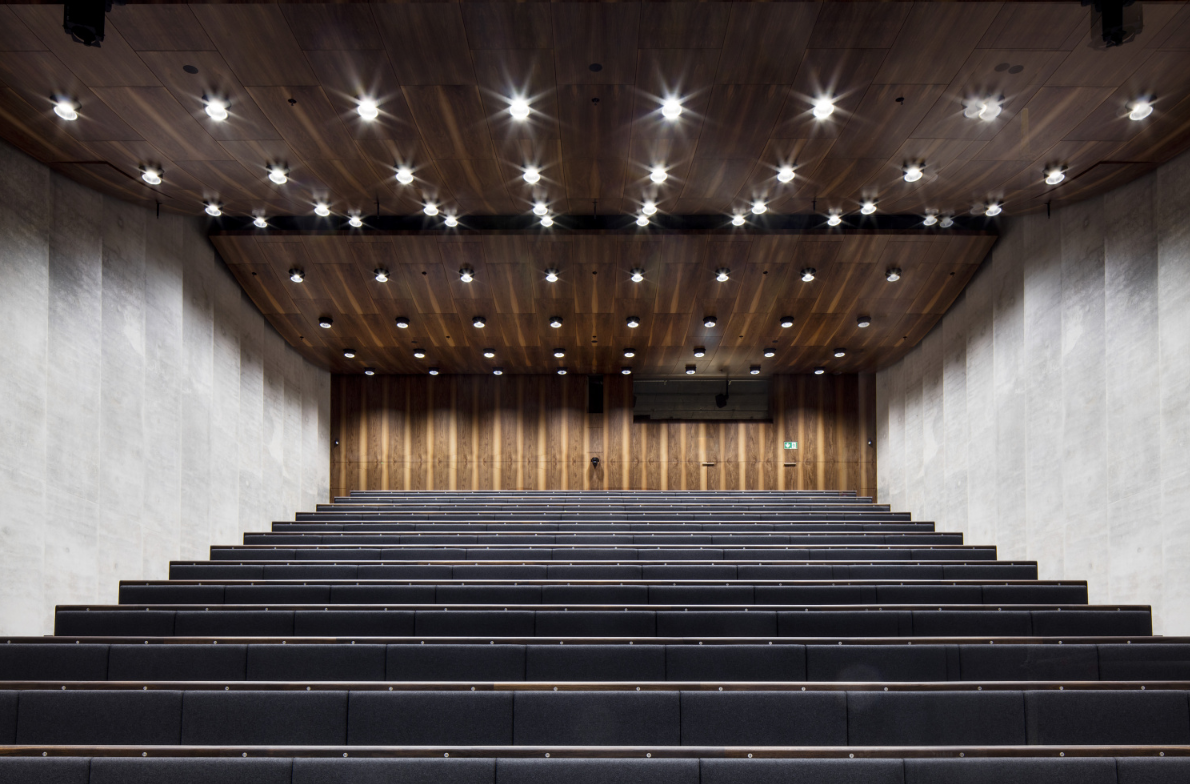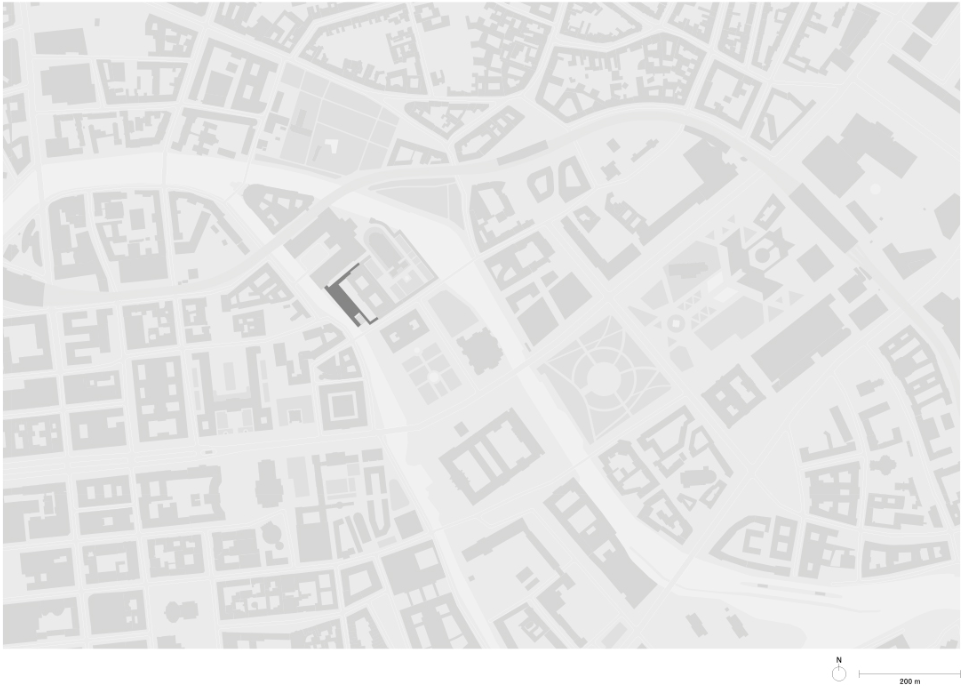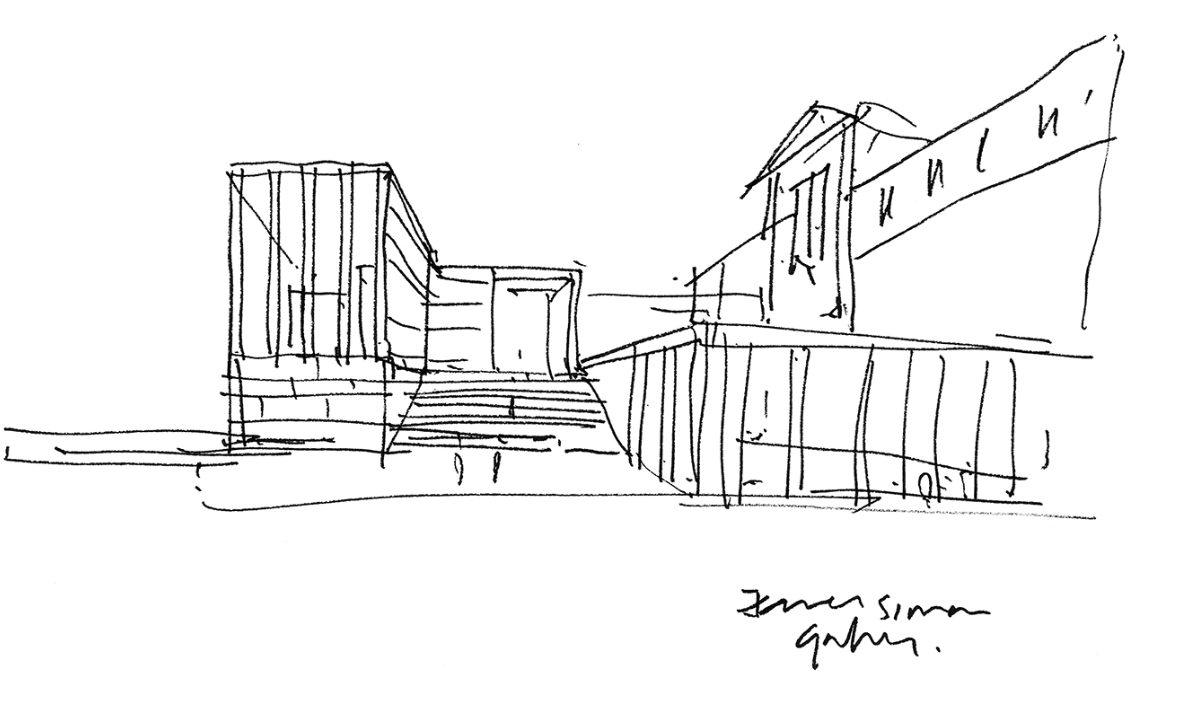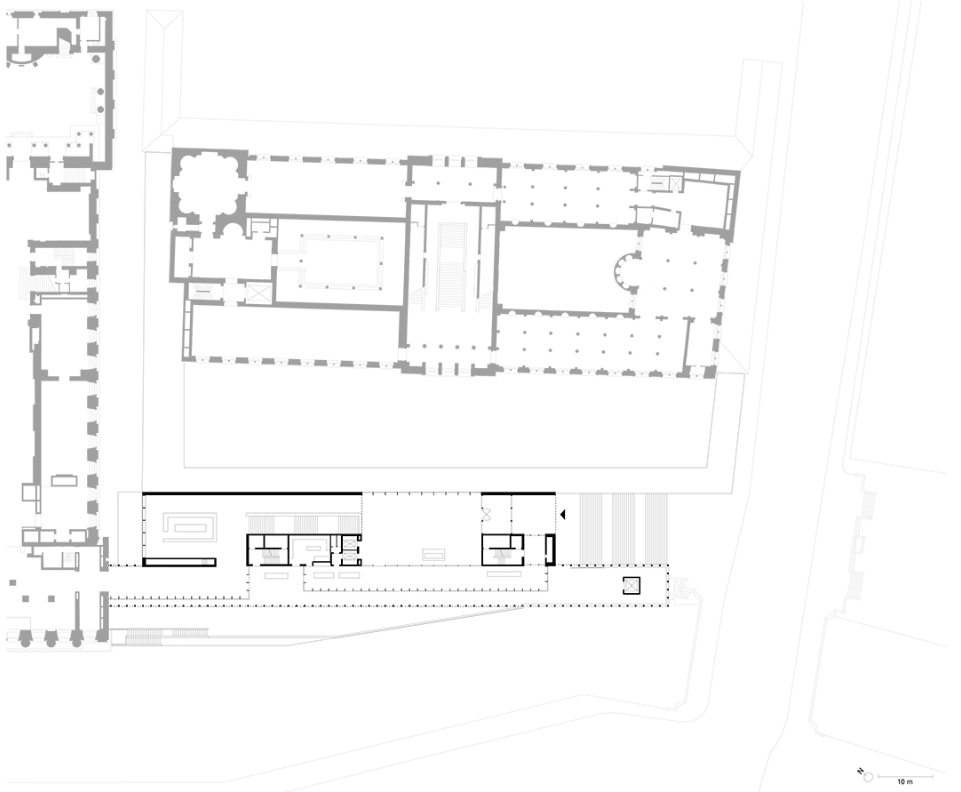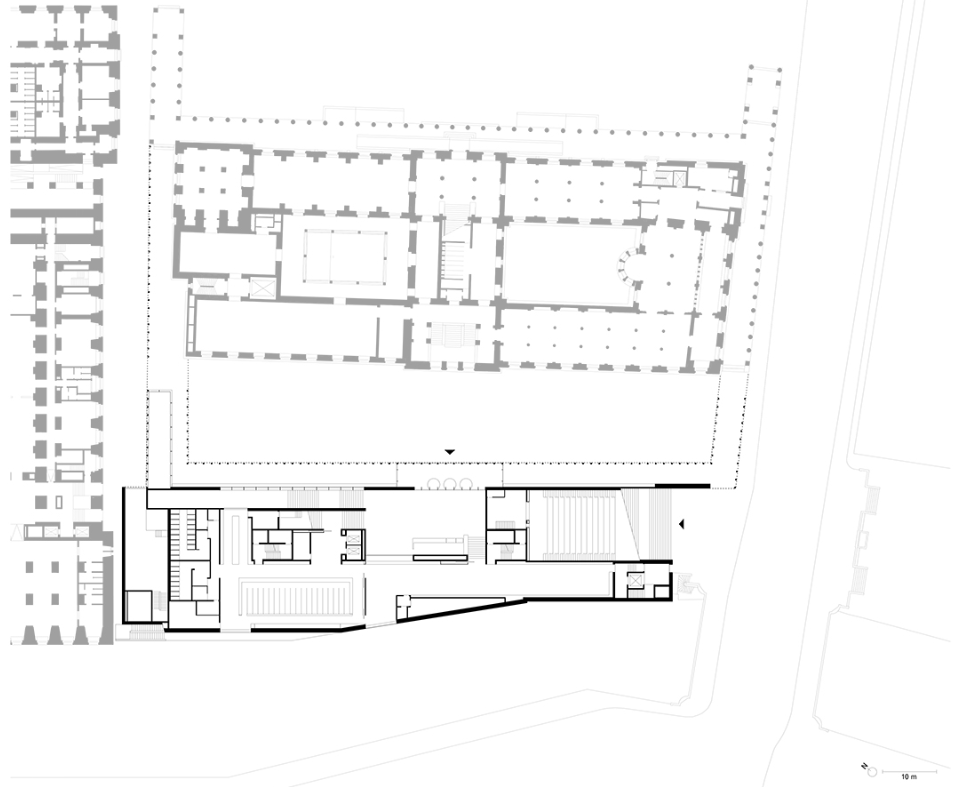 Gross floor area: 10,900 m²
Client: Stiftung Preußischer Kulturbesitz represented by Bundesamt für Bauwesen und Raumordnung
Architect: David Chipperfield Architects Berlin