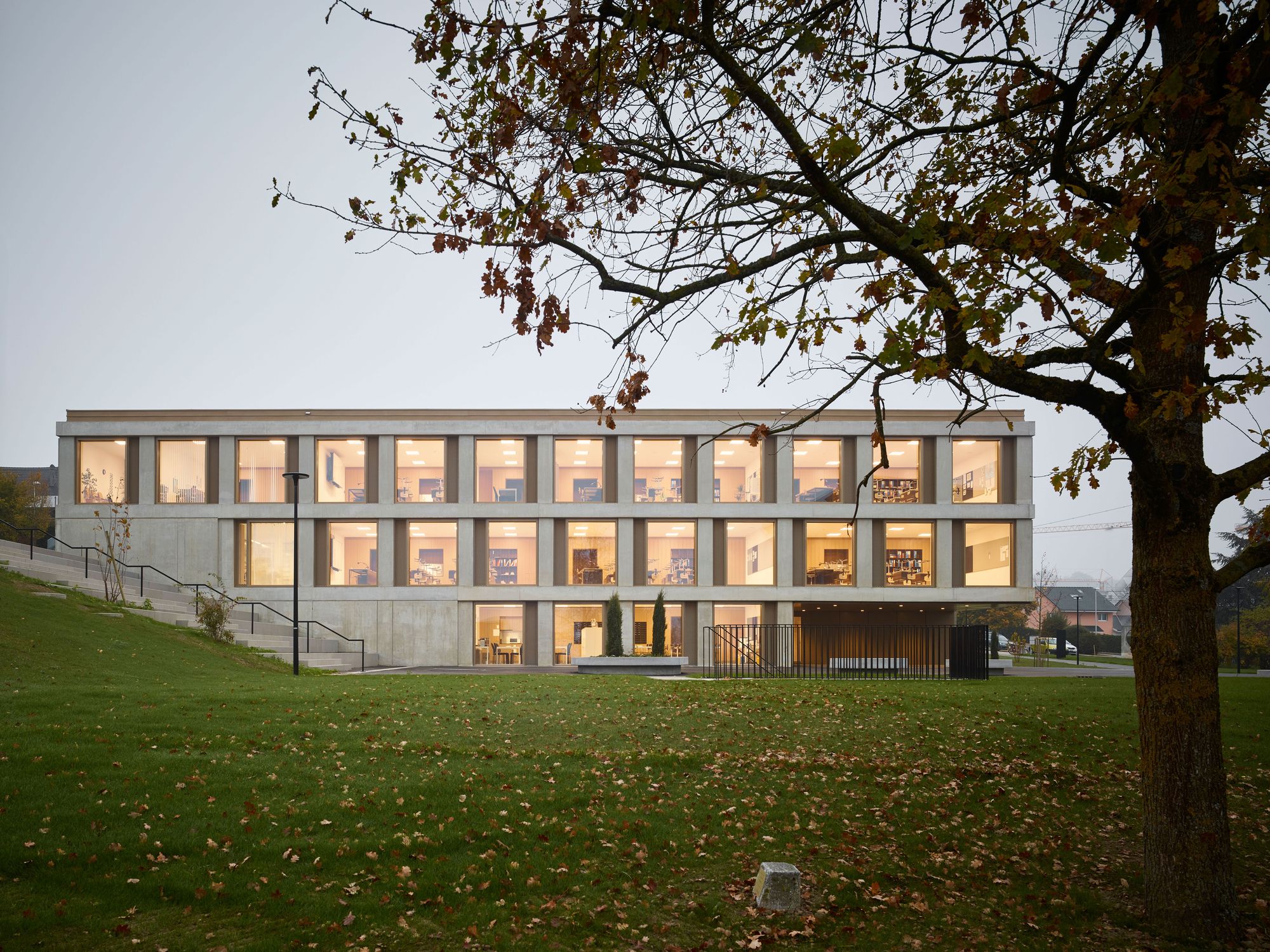 Source: Afasia
Photography: © damian poffet
The school center Sous-Ville is located southwest of the historic center of Avenches in a steep sloping terrain. With additional space for the primary and secondary school as well as a triple gym, the facility is to be expanded.
The new secondary school building is set in the hillside as an L-shaped, three-storey building on the east side of the perimeter. It spans into the existing buildings a spatially composed space, which opens up all buildings. By setting it, it binds the system to the Route de Sous-Ville and addresses it. A wide staircase leads along the schoolhouse to the center of the area. An incision at the corner of the building marks the main entrance.
The floor plan is constructed in three phases. An open staircase opens up corridors that are laid out in a circular pattern and each end with windows on the façade. The result is a diverse, inner network of paths.
With its outward appearance in concrete and metal, the building leans against the expression of existing buildings. The clear order in open main and closed front facades reflects the Grundristypologie and is accentuated by a changing facade relief. The changing arrangement of the windows in the rigid facade grid, the building inconspicuously in motion.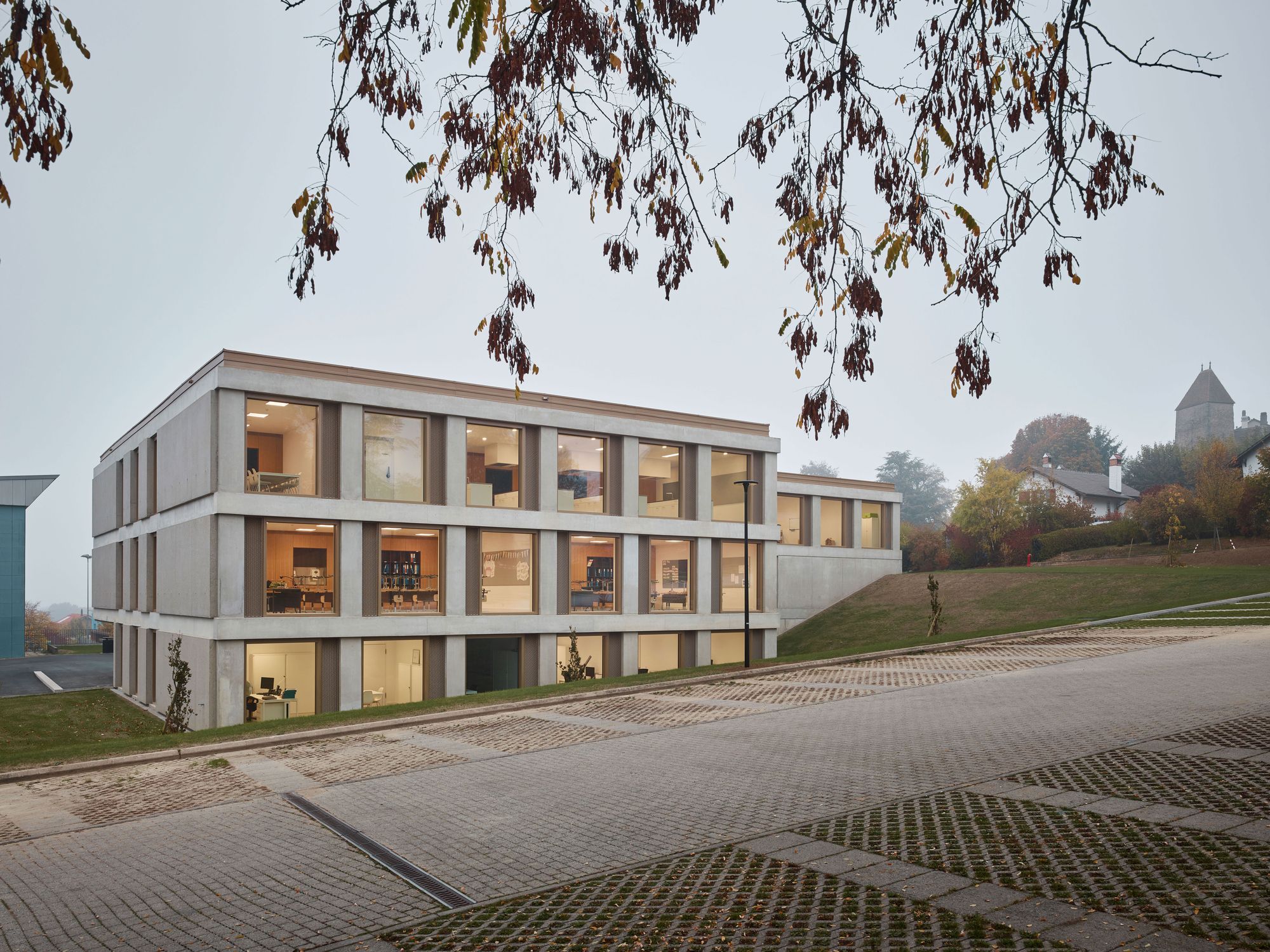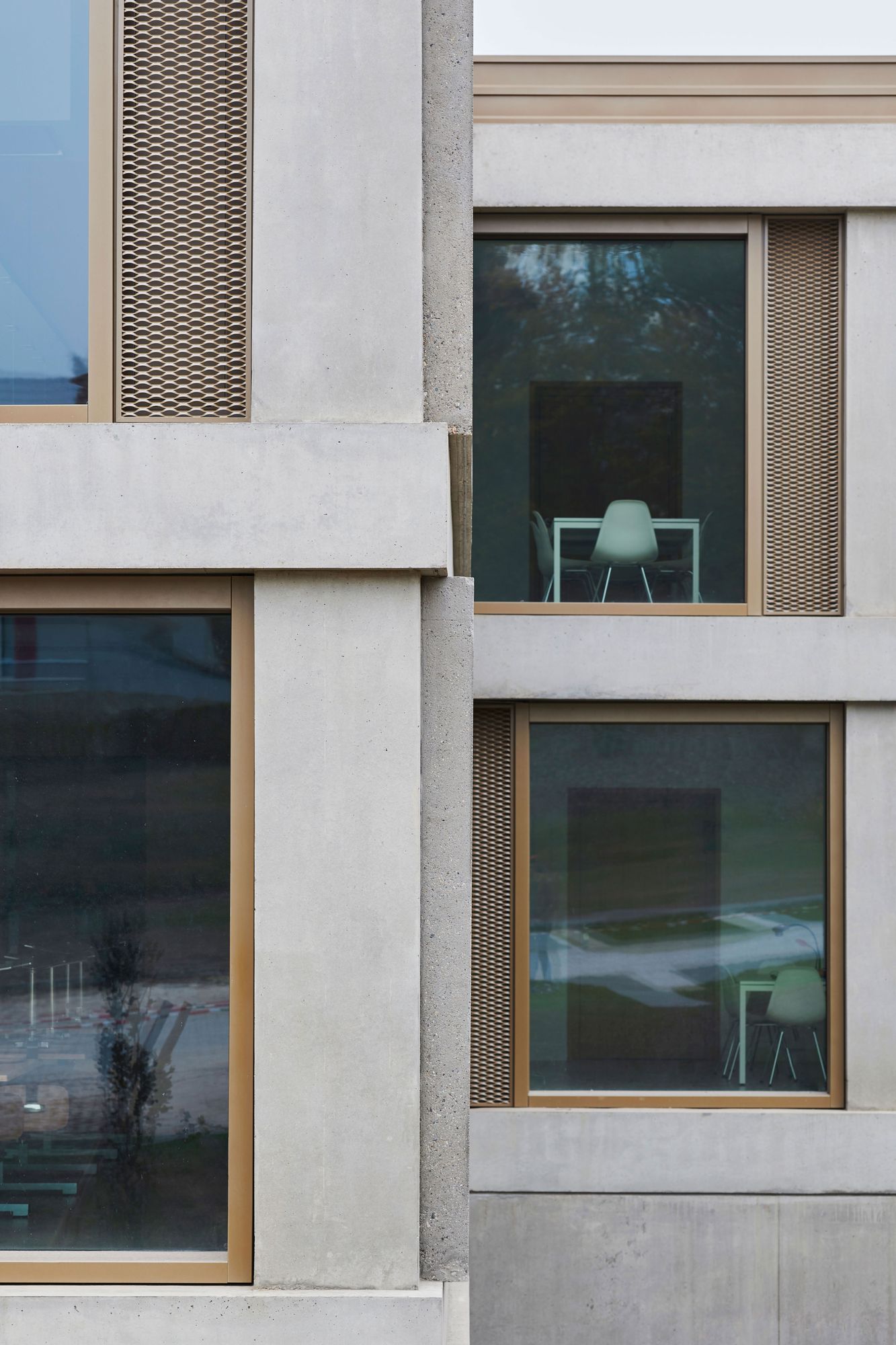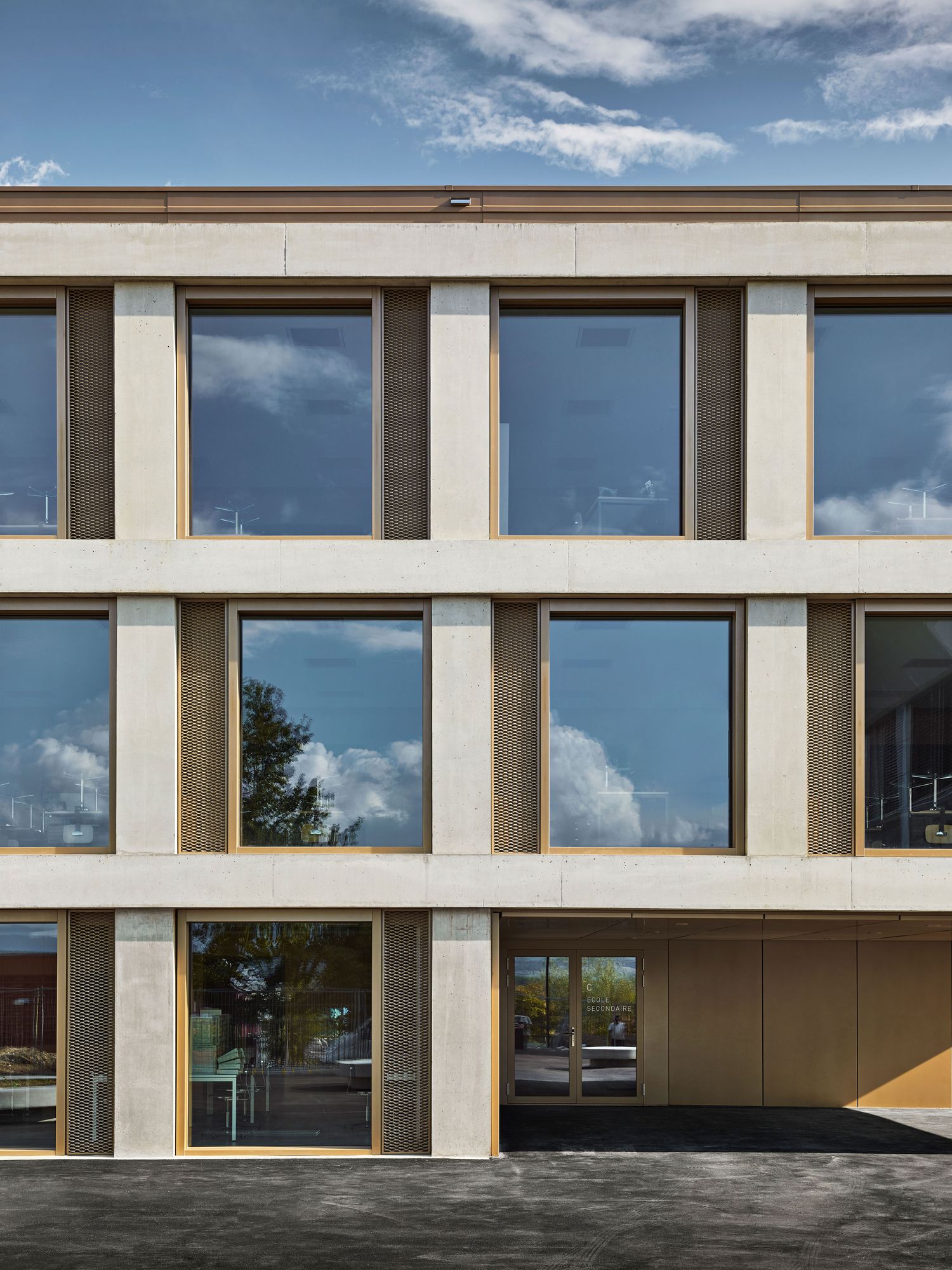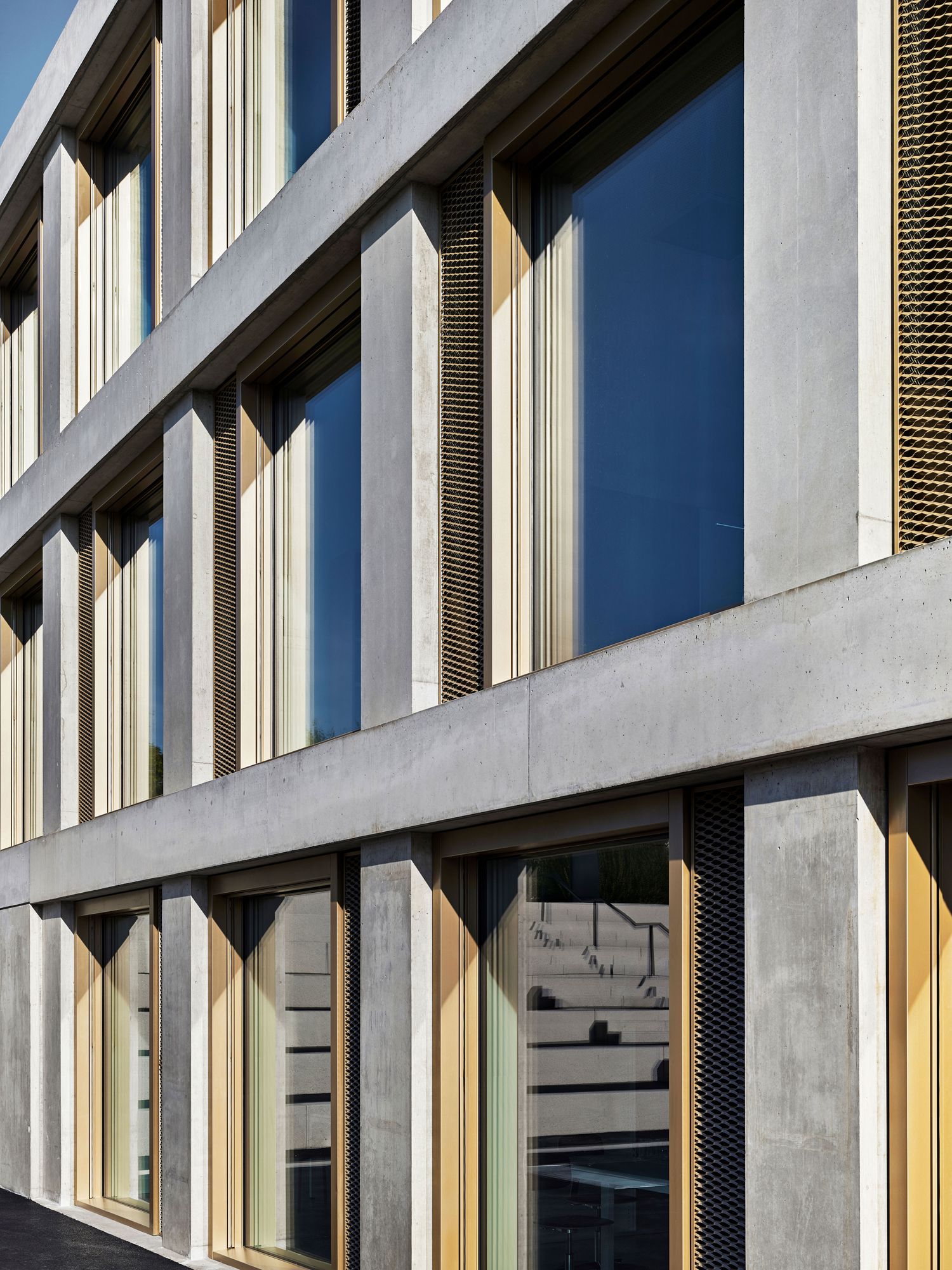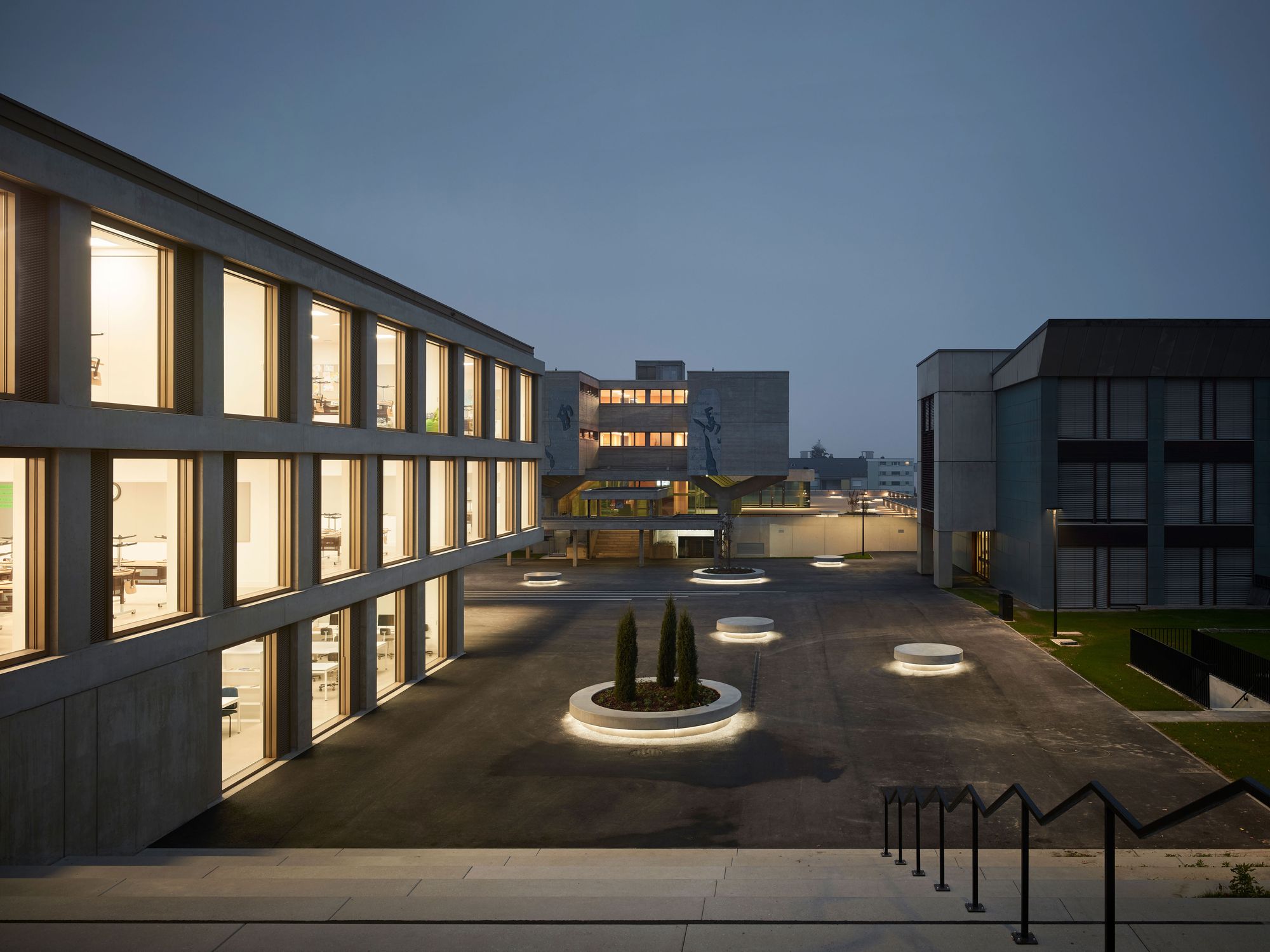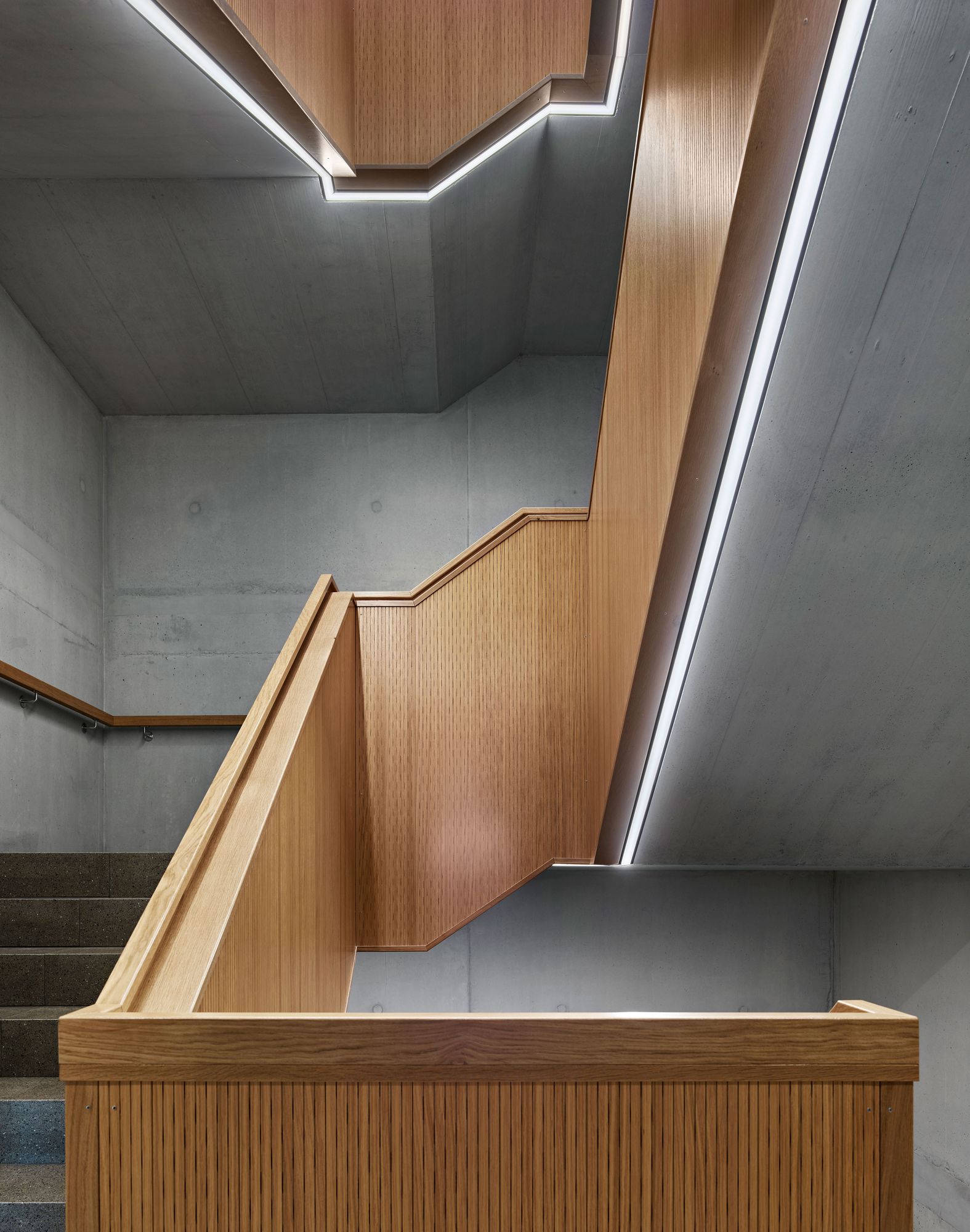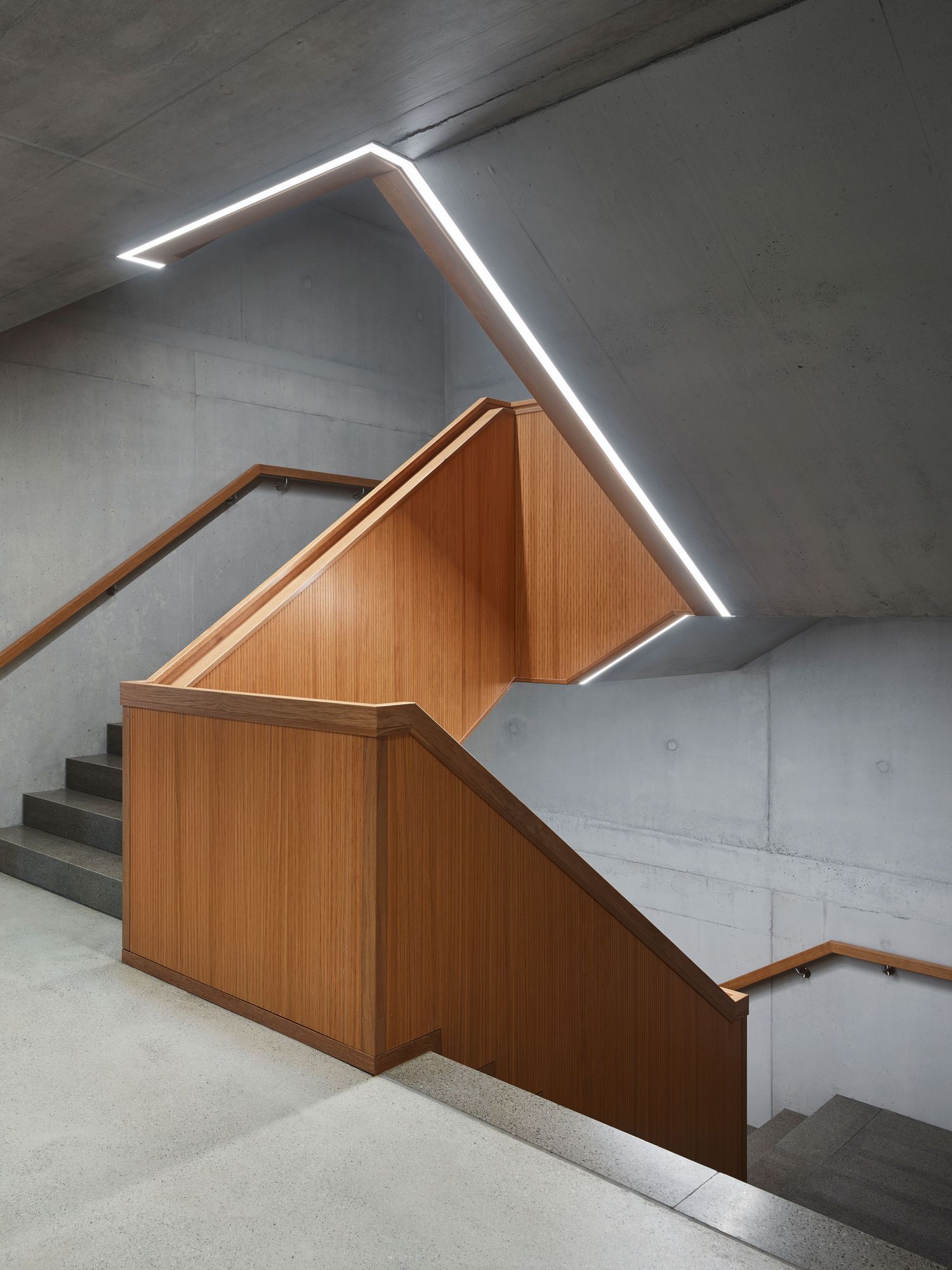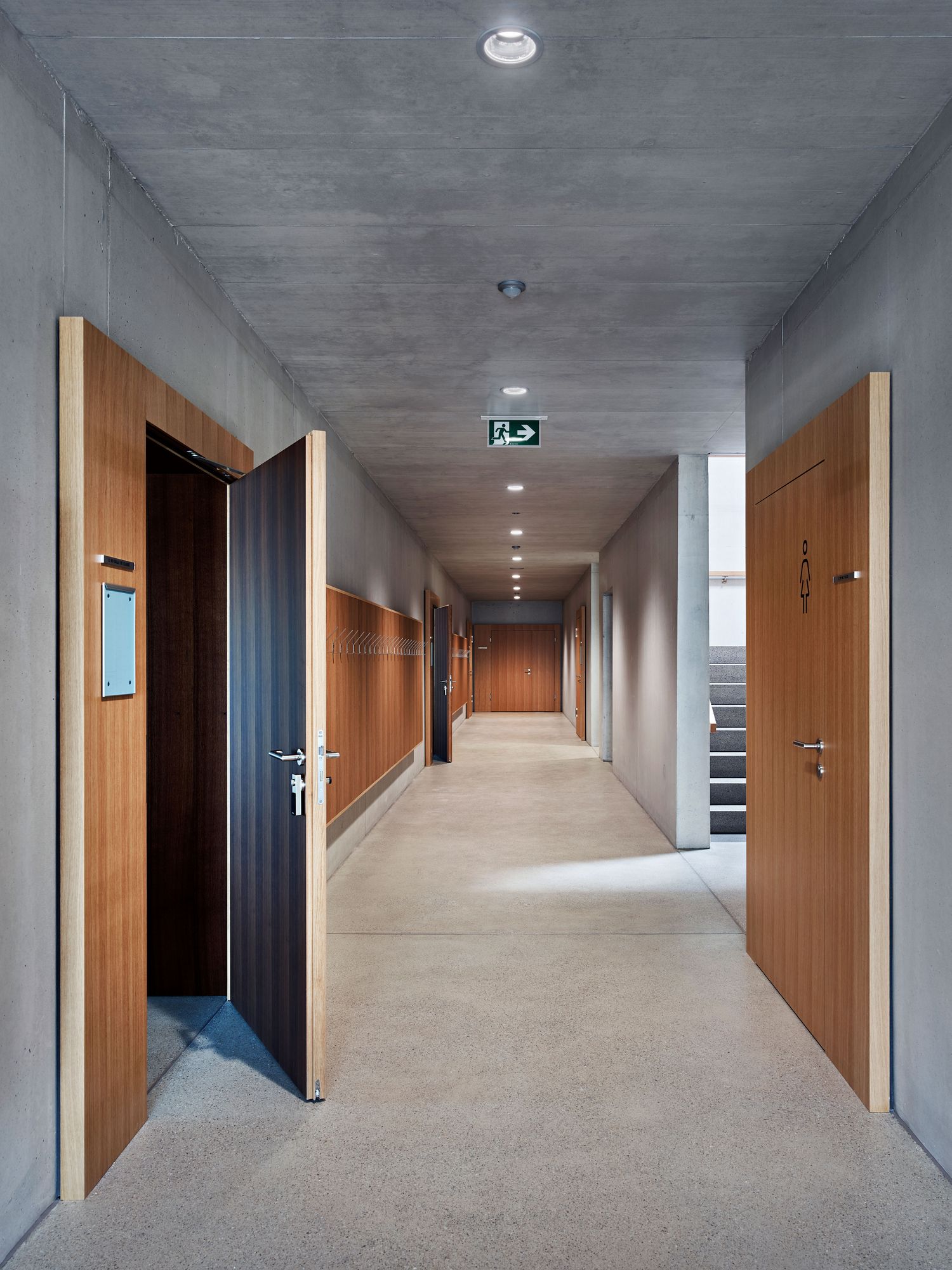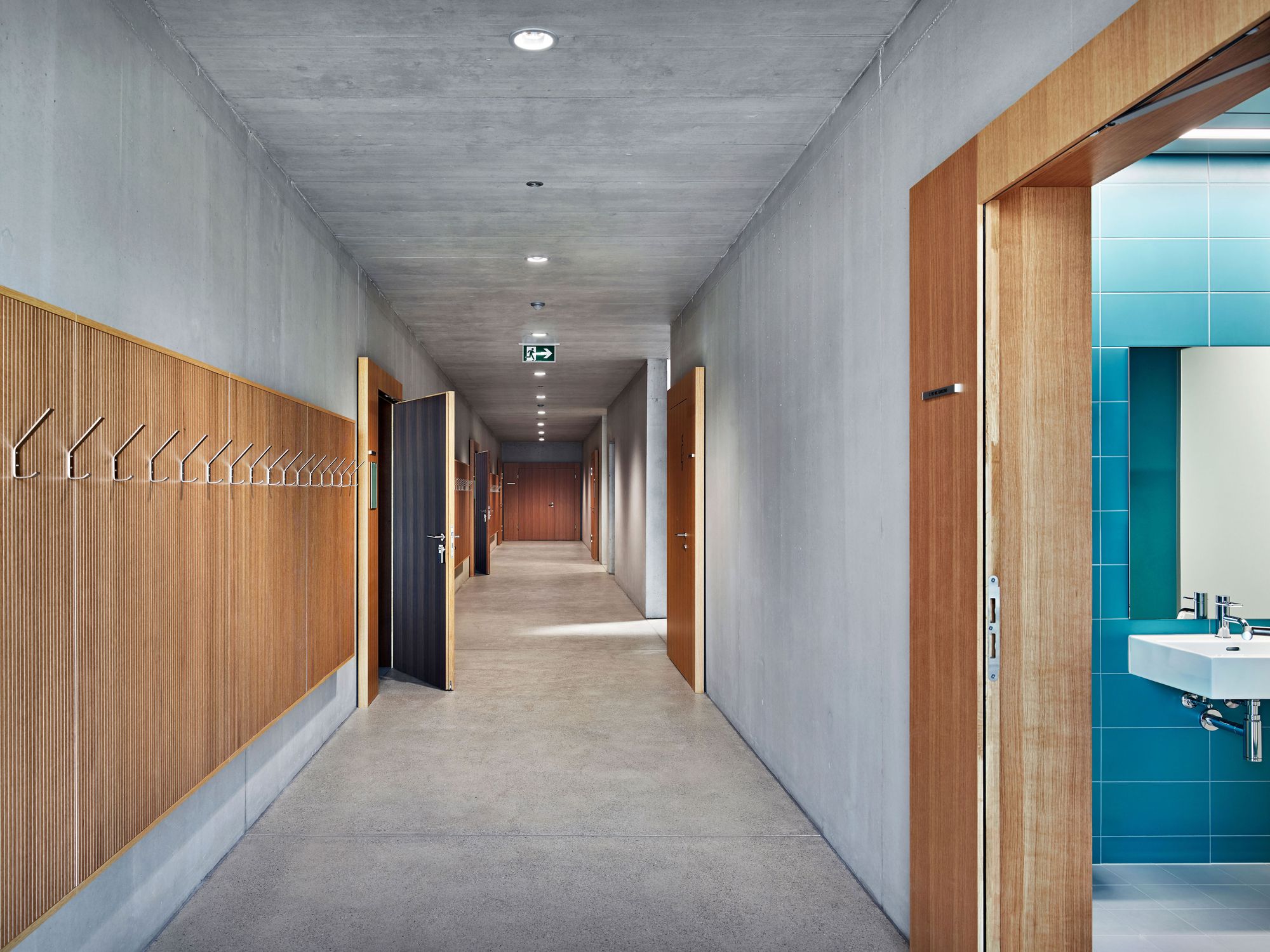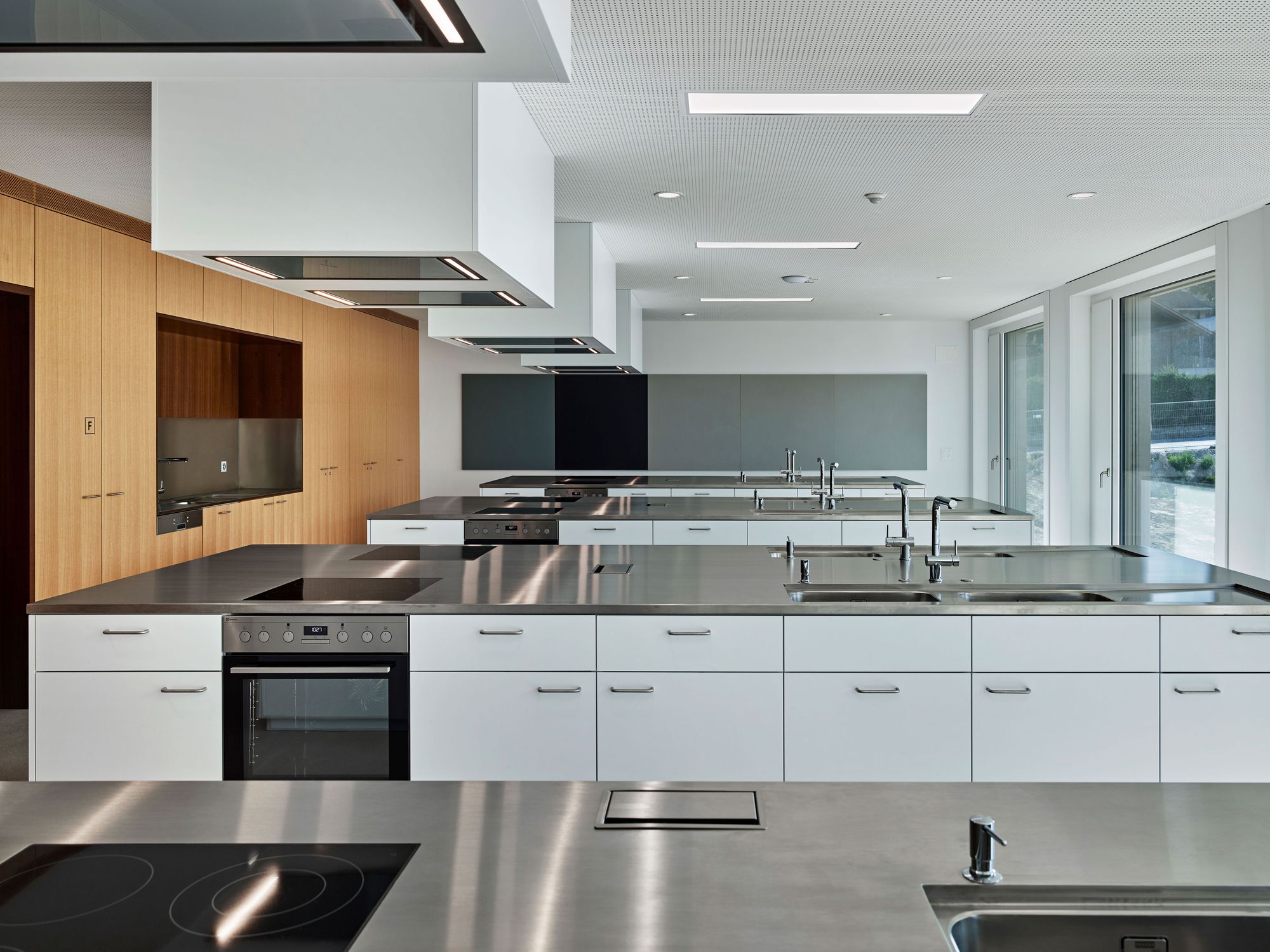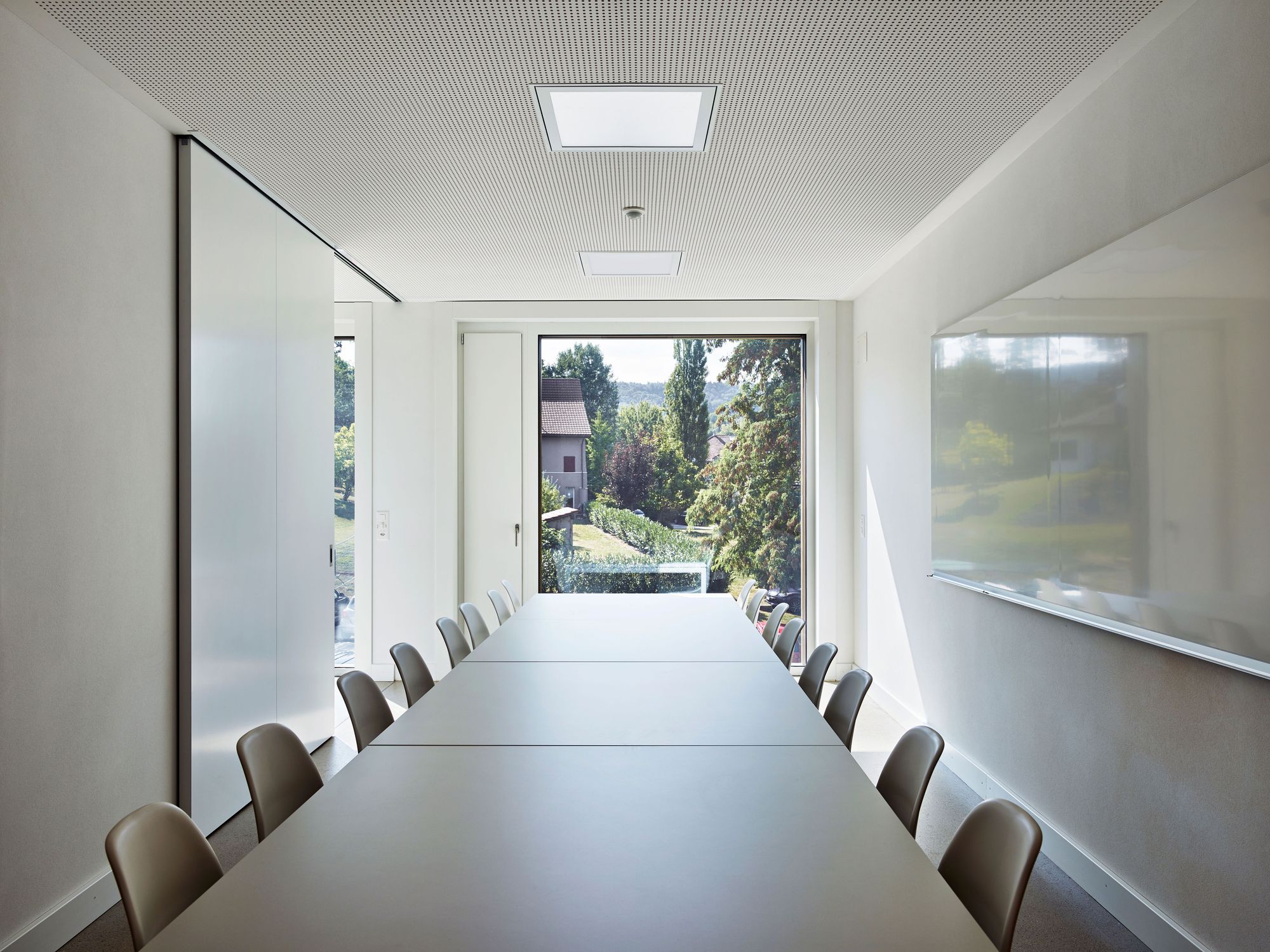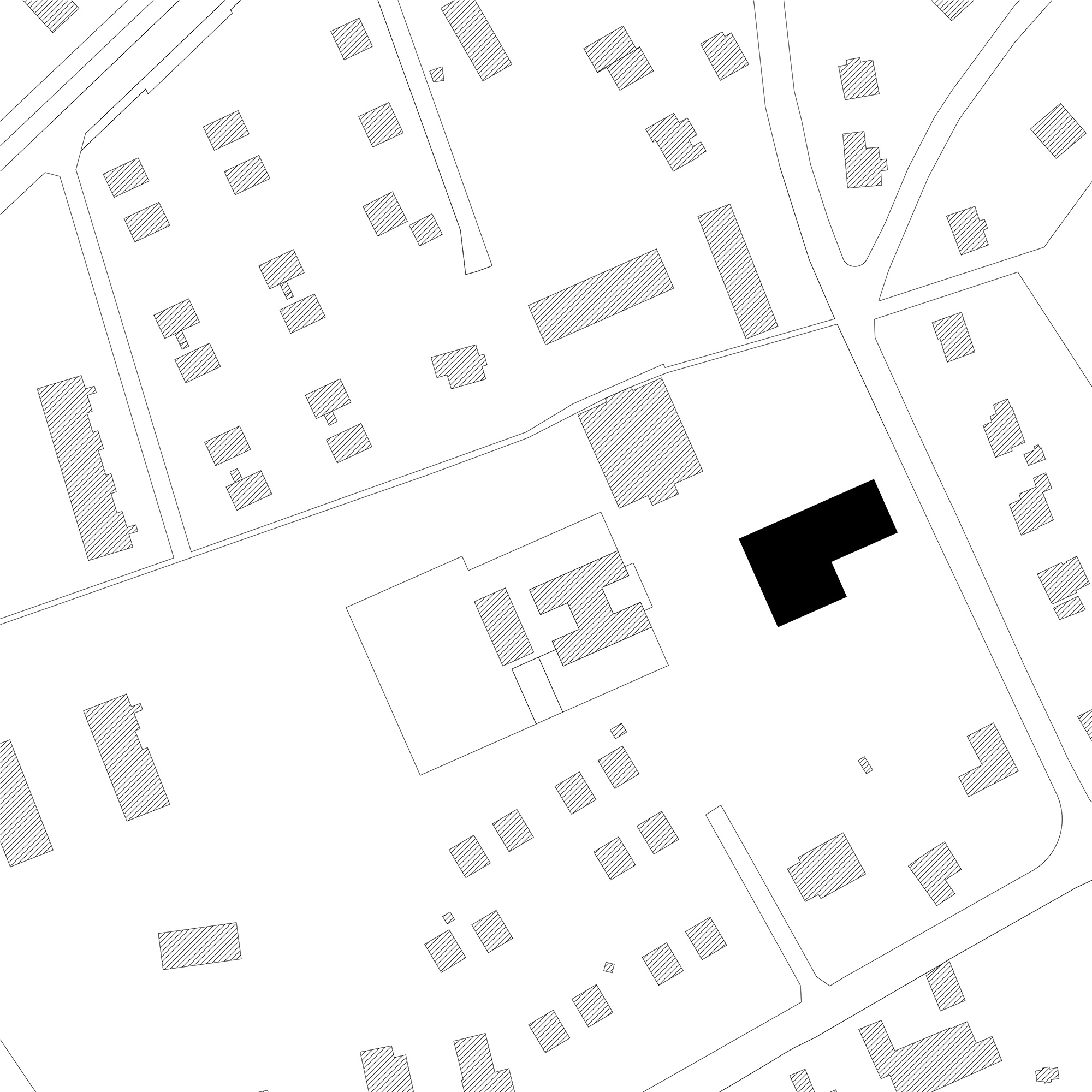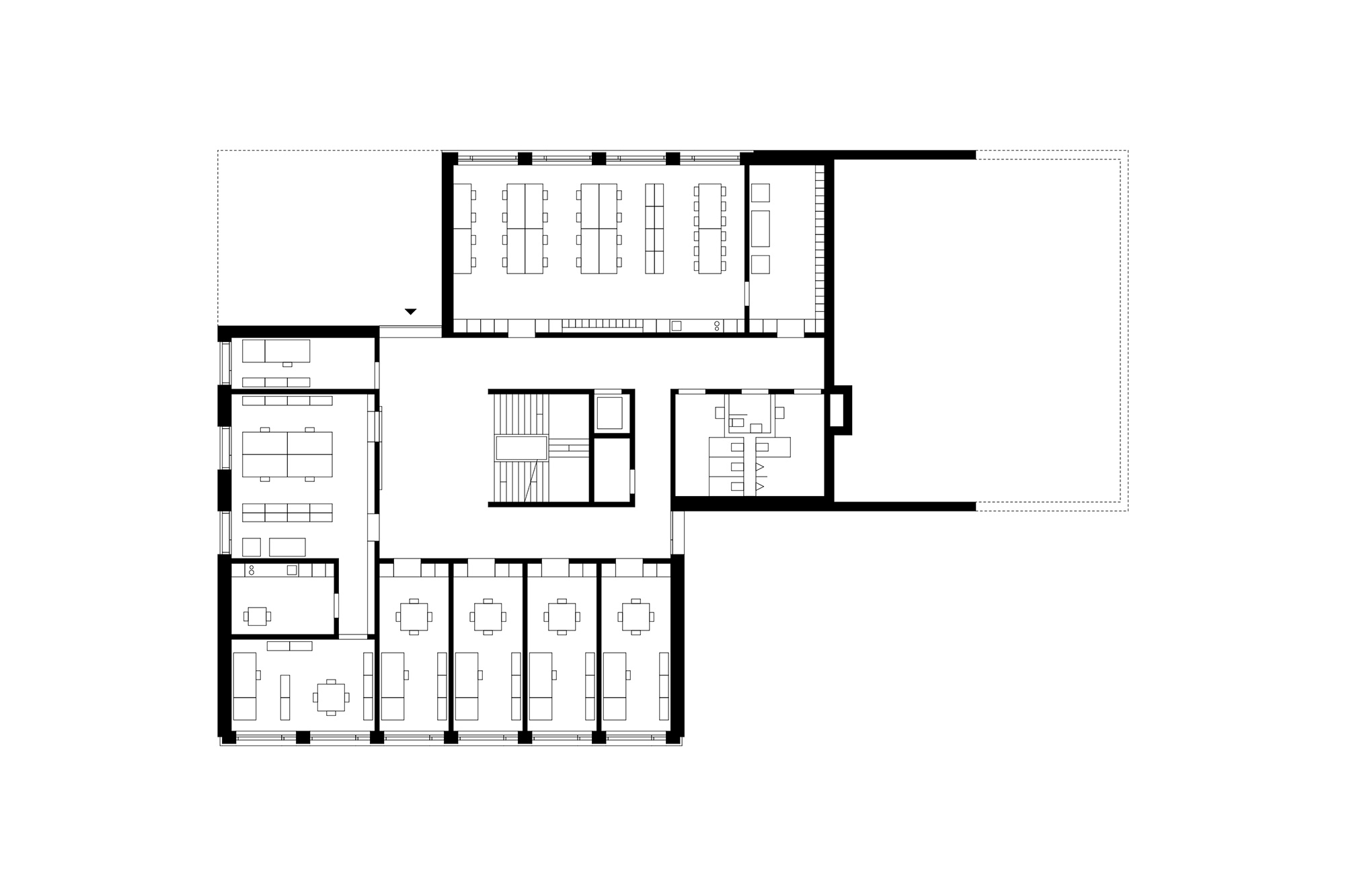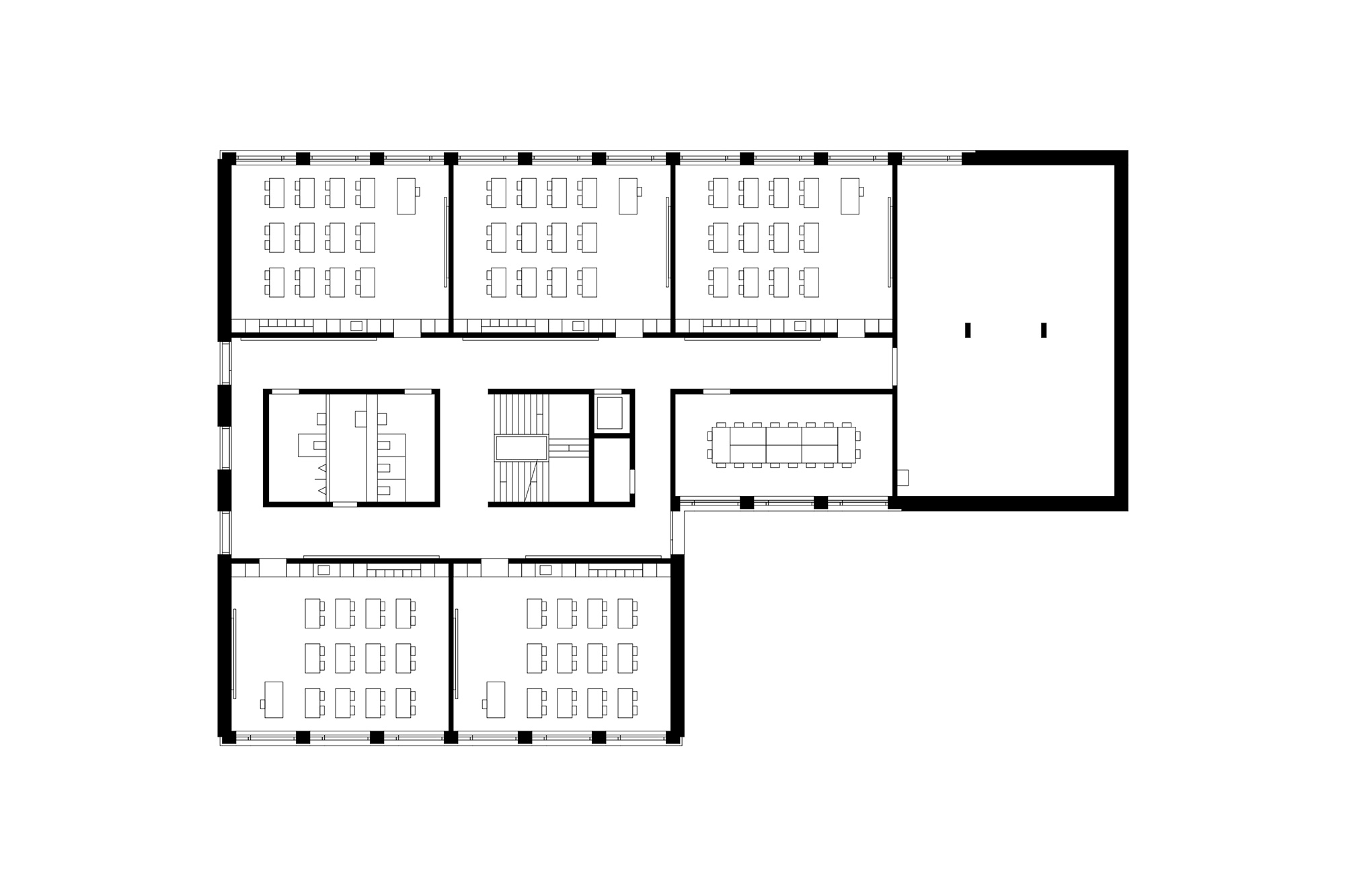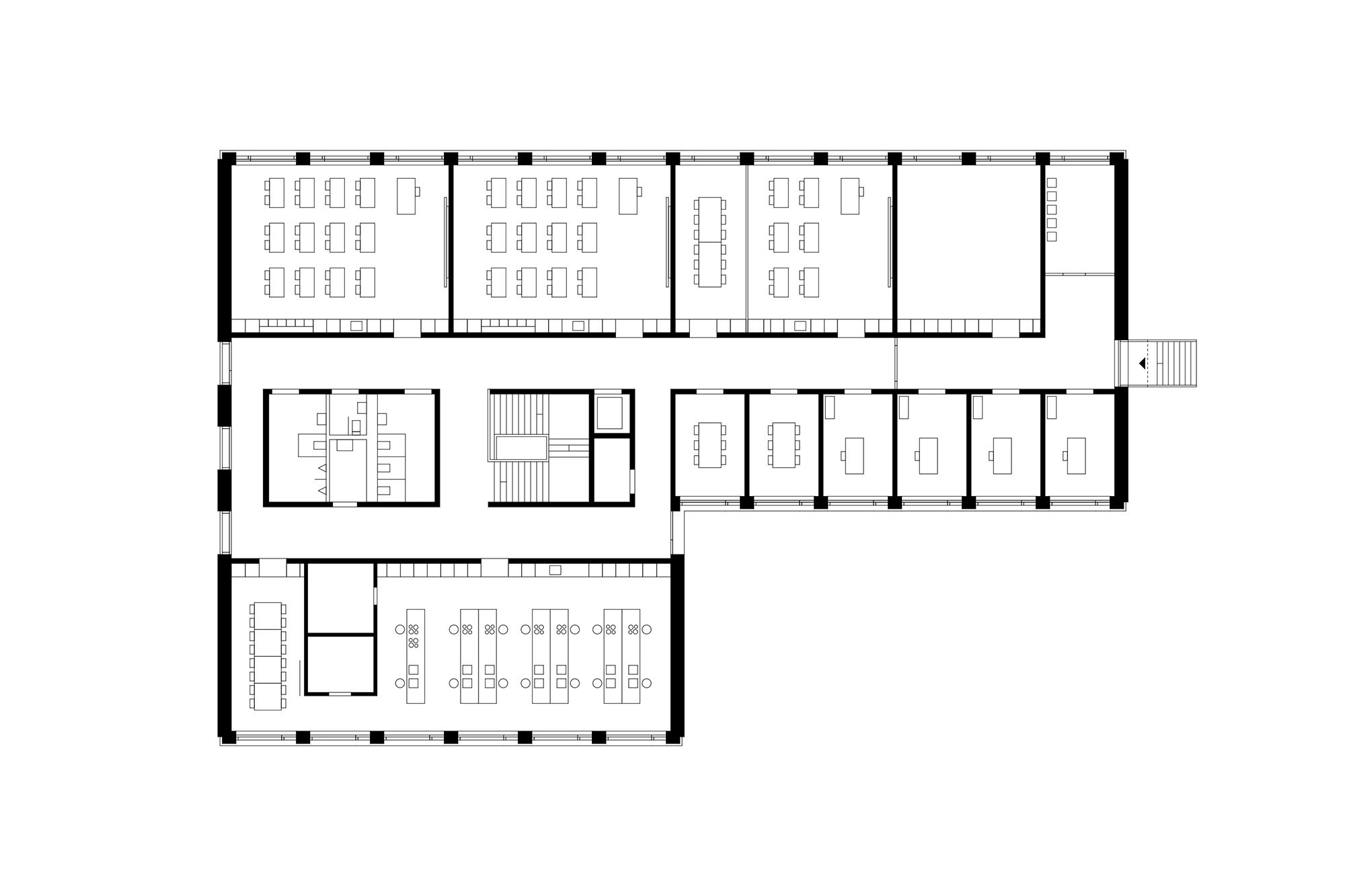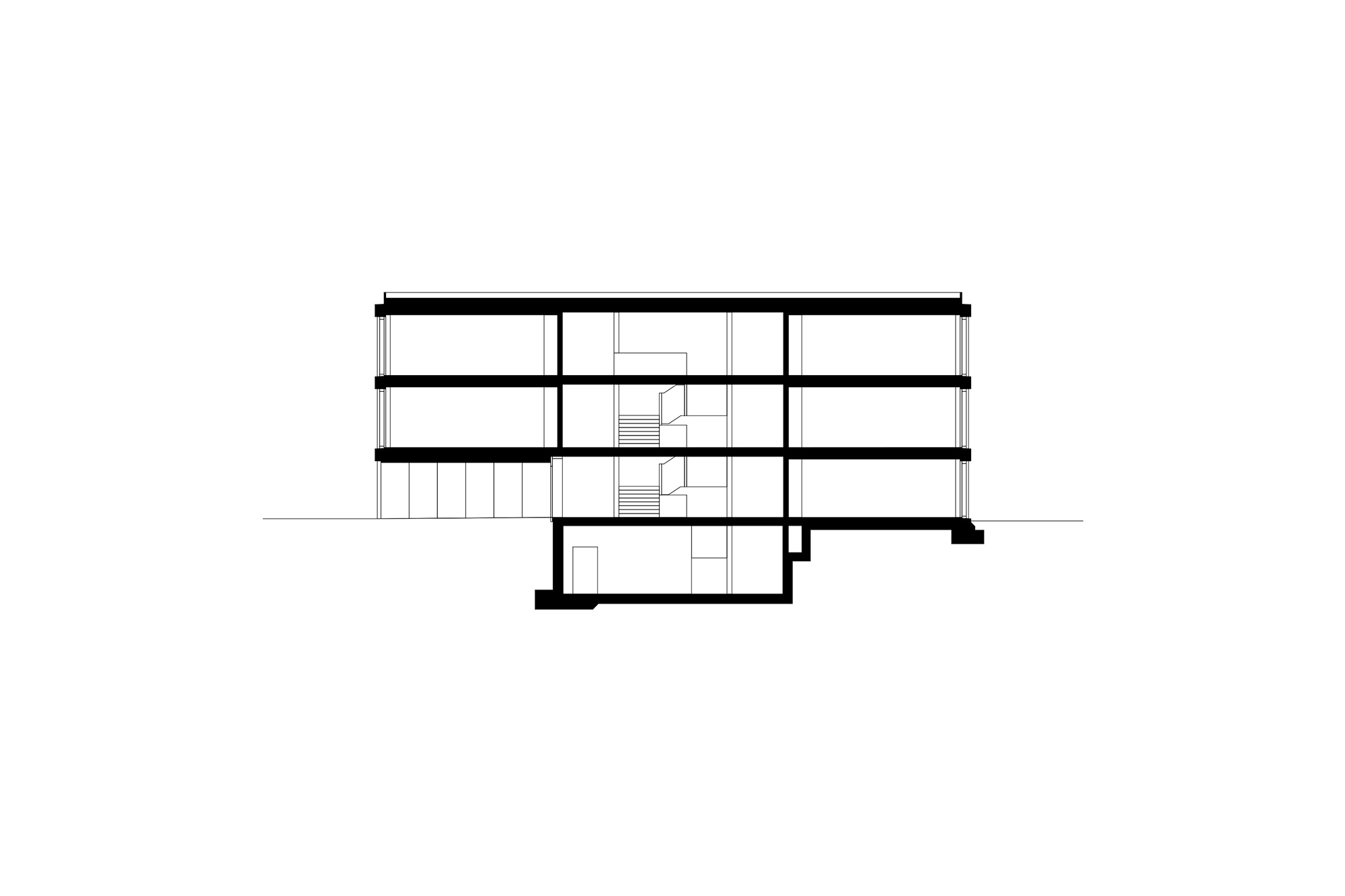 Address: Route de Sous-Ville, CH-1580 Avenches
Client: Intercommunal School Association Avenches and surroundings
Planning: 2015 – 2016
Realization: 2016 – 2018
Floor area: 2'560 m2
Building volume: 8,930 m3
Construction Management: Atelier d'architecture Dominique Rosset SA, Villars-sur-Glâne
Visualizations: loomn architektur visualisierung, Gütersloh D