| Pascal Deschenaux and Simon Zemp
| 2015 | Spring Semester | ETH 
| Professor: Adam Caruso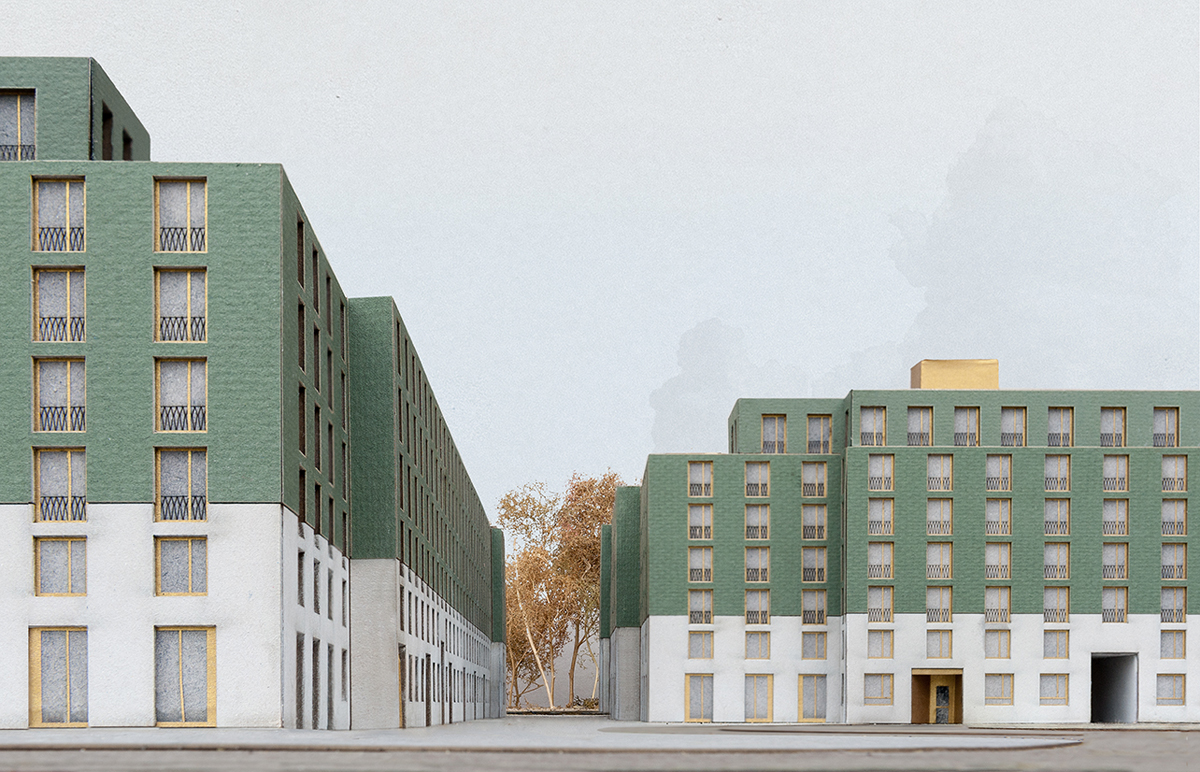 Starting from Martin Heidegger's text 'Building Dwelling Thinking' the studio investigated how we can design new coherent neighborhoods with coherent spaces and clear identities. Nowadays city planning often limits itself to demarcating areas in different colors and the market takes the lead from there. Especially at the fringes of cities the absence of a clear development strategy combined with a low density and an shortage of vibrancy leads to districts lacking atmosphere and living quality.
The parcel at the Werdhölzli is located precisely on that fringe between the city and its surrounding. Due to the favorable location close to the train station Altstetten a development of the area is likely to happen within the next decade. At the moment the area is characterized by recycling infrastructures and allotment gardens. But their displacement has already started.
In such an environment it was crucial to create a building with a strong and independent form that manages to create an identity on its own. Two clear U-shaped blocks spanning from the street to the creek and the forest create well defined spaces with individual atmospheres. Outwards the buildings follow the street and create a square at the tramway circle. The buildings have an urban language (awaiting further development happening next to it) and a solid expression (able deal with all kind of different neighborhoods).
Towards the inside the flats open up to a more introverted world. The river vegetation characterizes the lateral courtyard. Only bonded by a pergola the courtyard becomes part of the forest. The atmosphere is created by the thin stems of the poplars and their leaf canopy. Many communal activities can be thought of to happen on the gravel ground. The other courtyard has a more closed of form and demands a more independent approach. The design is a reinterpretation of the allotment gardens that are found here today. The success of these gardens and the trend of urban farming prove a legitimate need for gardening in the city. The carpet like layout of the gardens maintains the spatial impression of one big territory whilst giving a smaller scale to the user at the same time.