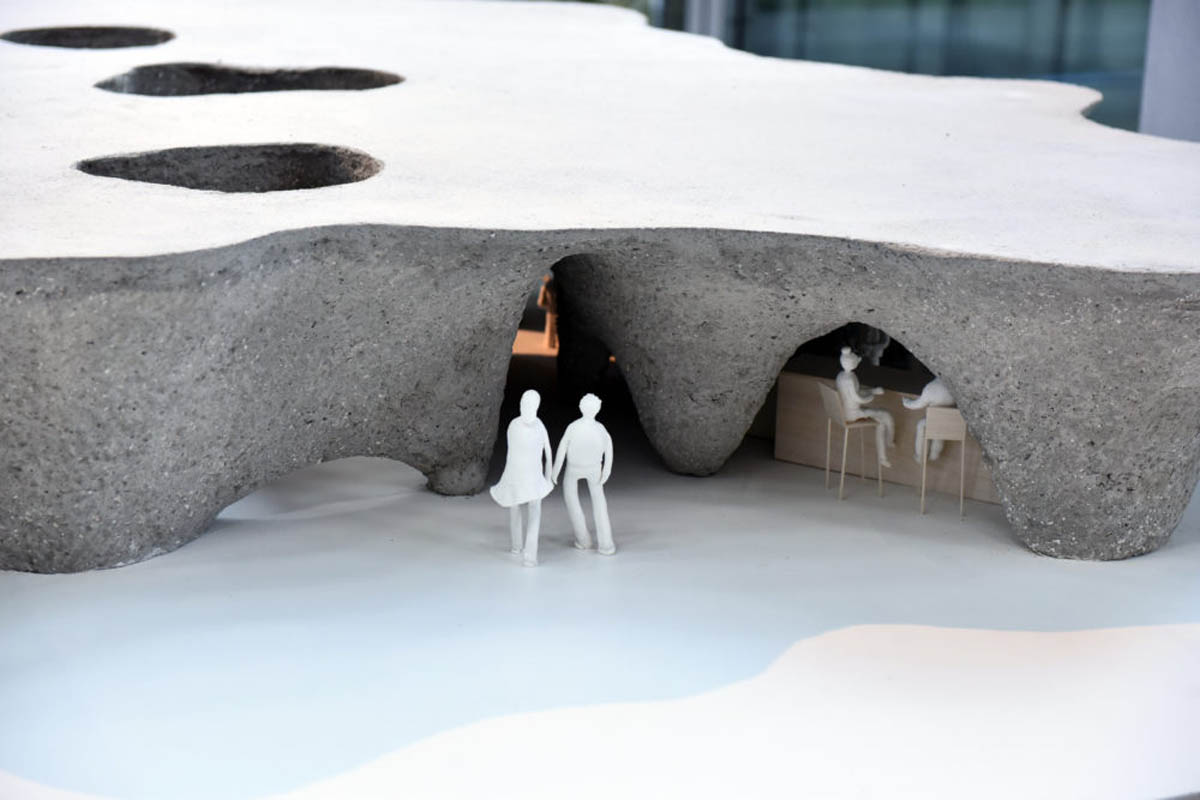 Freeing Architecture by Junya Ishigami
Exhibition at Fondation Cartier pour l'art contemporain, Paris
30 / o3 / 10  –  09 /09 / 18
I wish to think about architecture freely; to expand my perspective on architecture as flexibly, broadly, and subtly as possible, beyond the stereotypes of what architecture is considered to be.
The society that we live in is gradually changing, accepting an array of values more diverse than ever before. It is becoming increasingly difficult for preconceived building types and/or functions to respond to our current circumstances.
As architects we need to listen with care and humbleness ti the voices of all people on this earth who are in need of architecture. Perhaps we might set aside the generalities of architecture -the common practices, categories, and styles- and reconsider architecture afresh, as if constructing buildings in a world where all concepts of architecture are nonexistent.
To think about architecture freely does not mean creating building forms that indulge the architect's self-expression. Rather it means to consider and confront, sincerly and candily, the roles of architecture sought after and needed. We should consider what it means to think freely, and whether architecture should incorporate past customs and conventions. We should ask ourselves who is architecture for? Is it for everyone or for a specific individual? Is it for humans or for all animate beings? It may be necessary to think about architecture in a context where all elements are considered with equal importance.
Thinking about architecture freely.
I anticipate a future where new roles and conditions for architecture materalize that have never previously been imagined.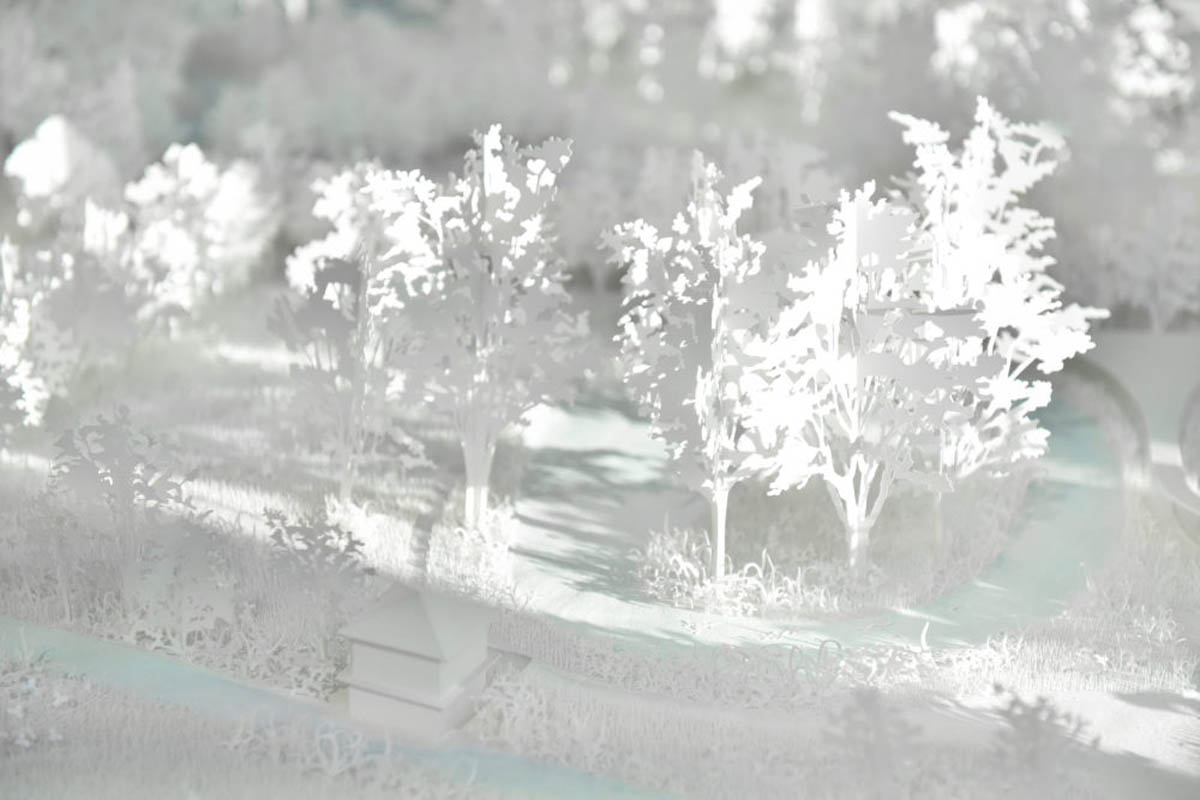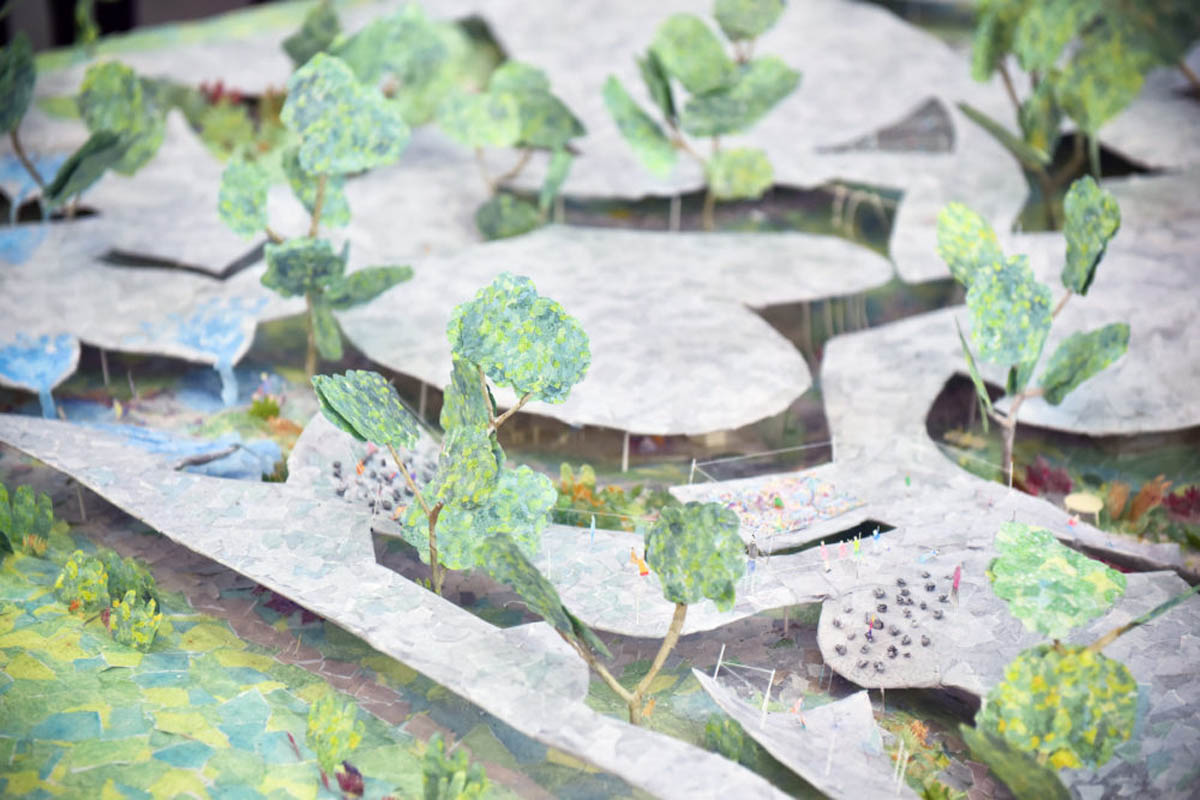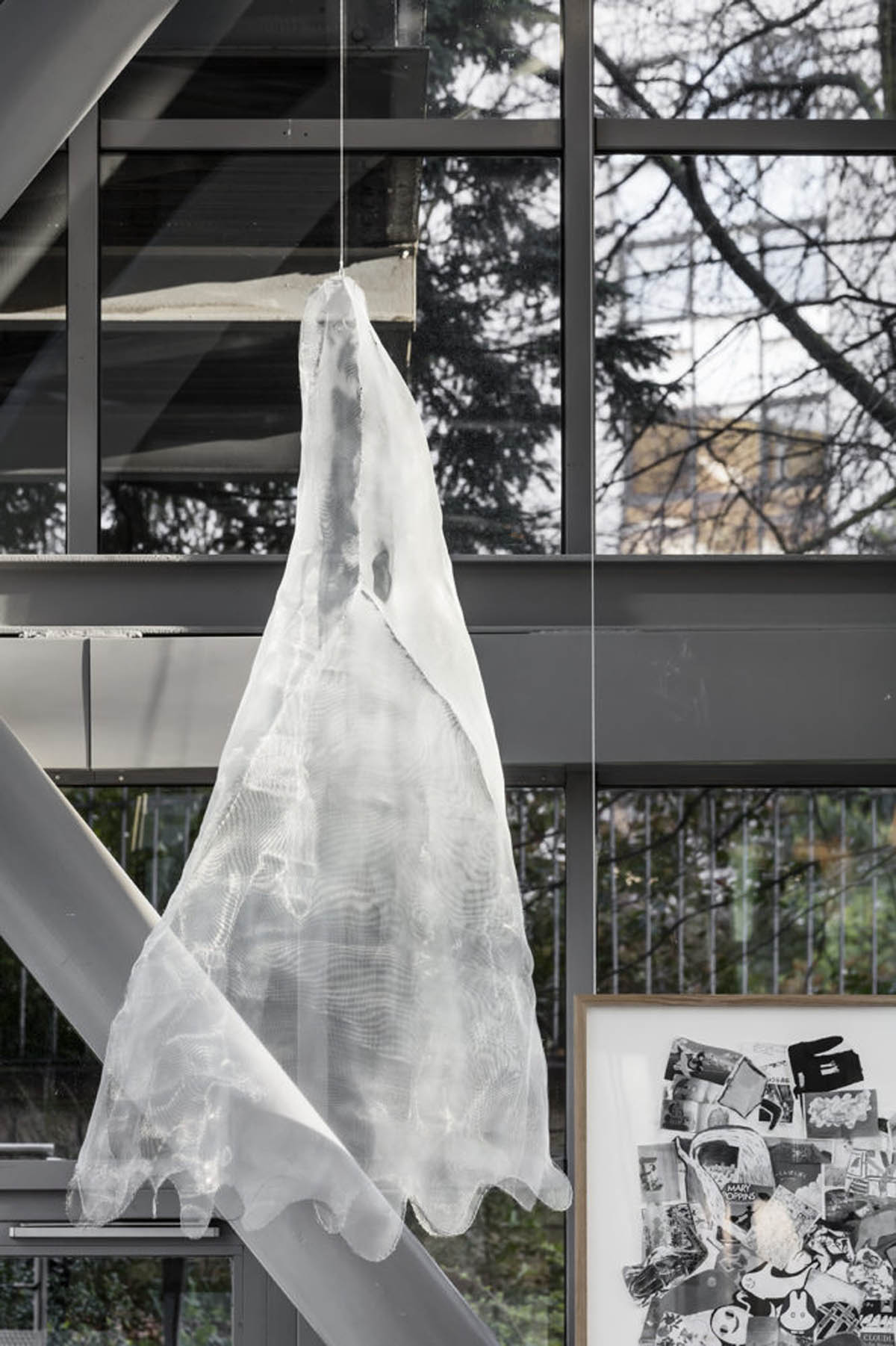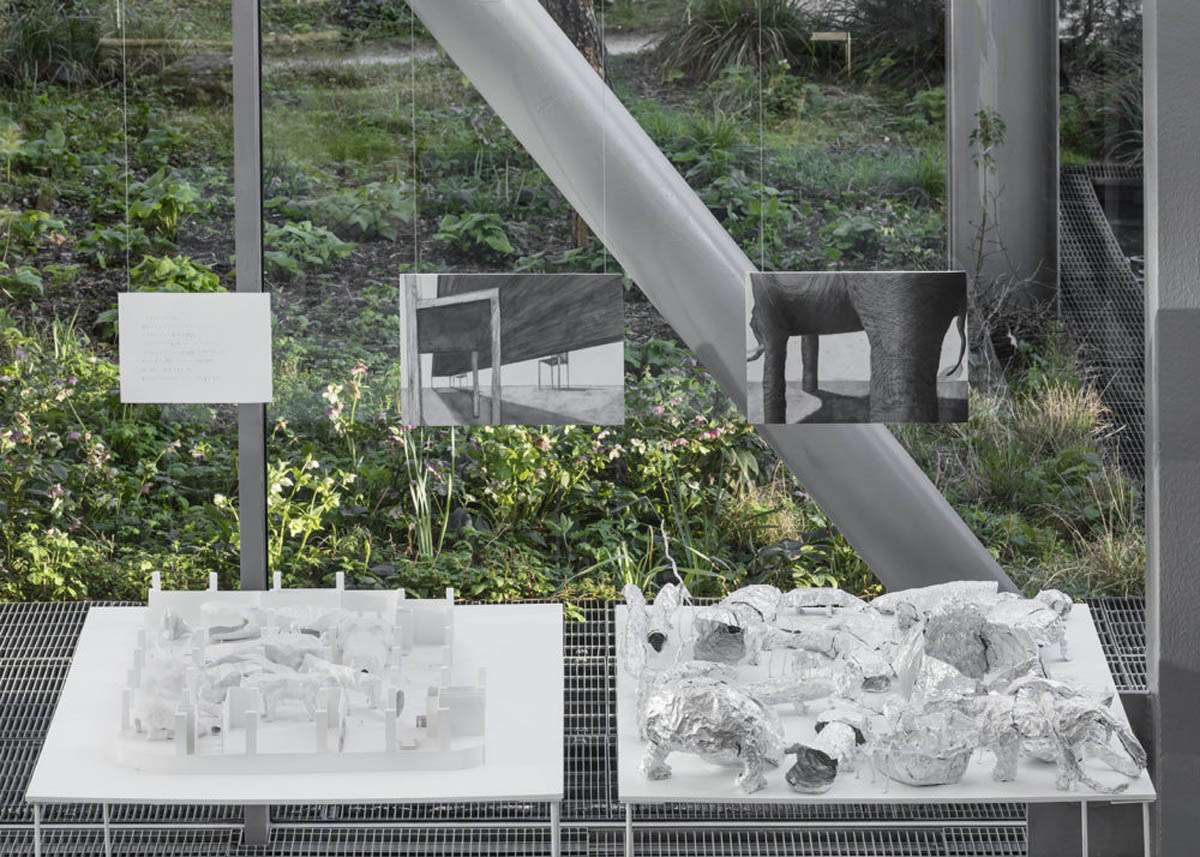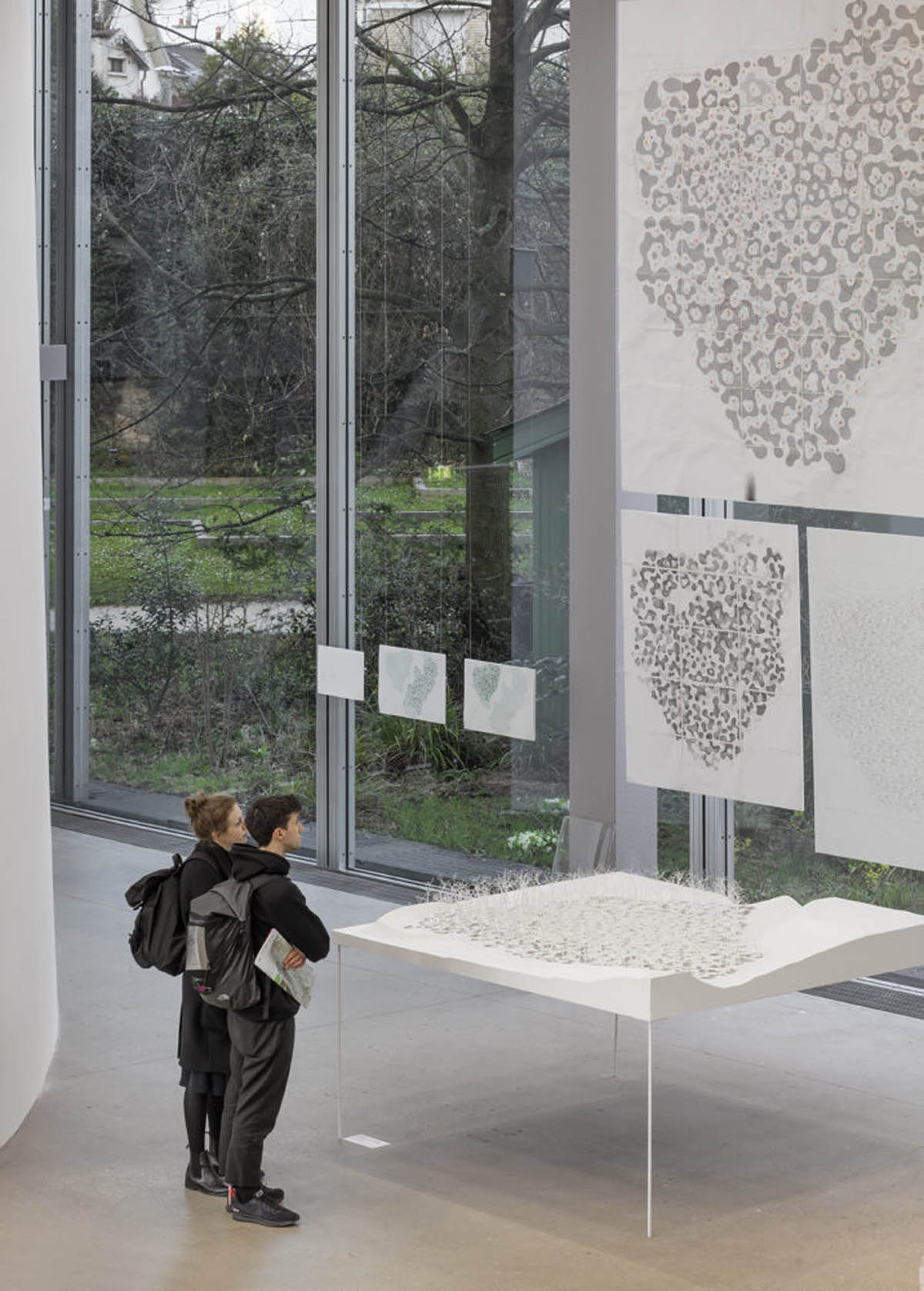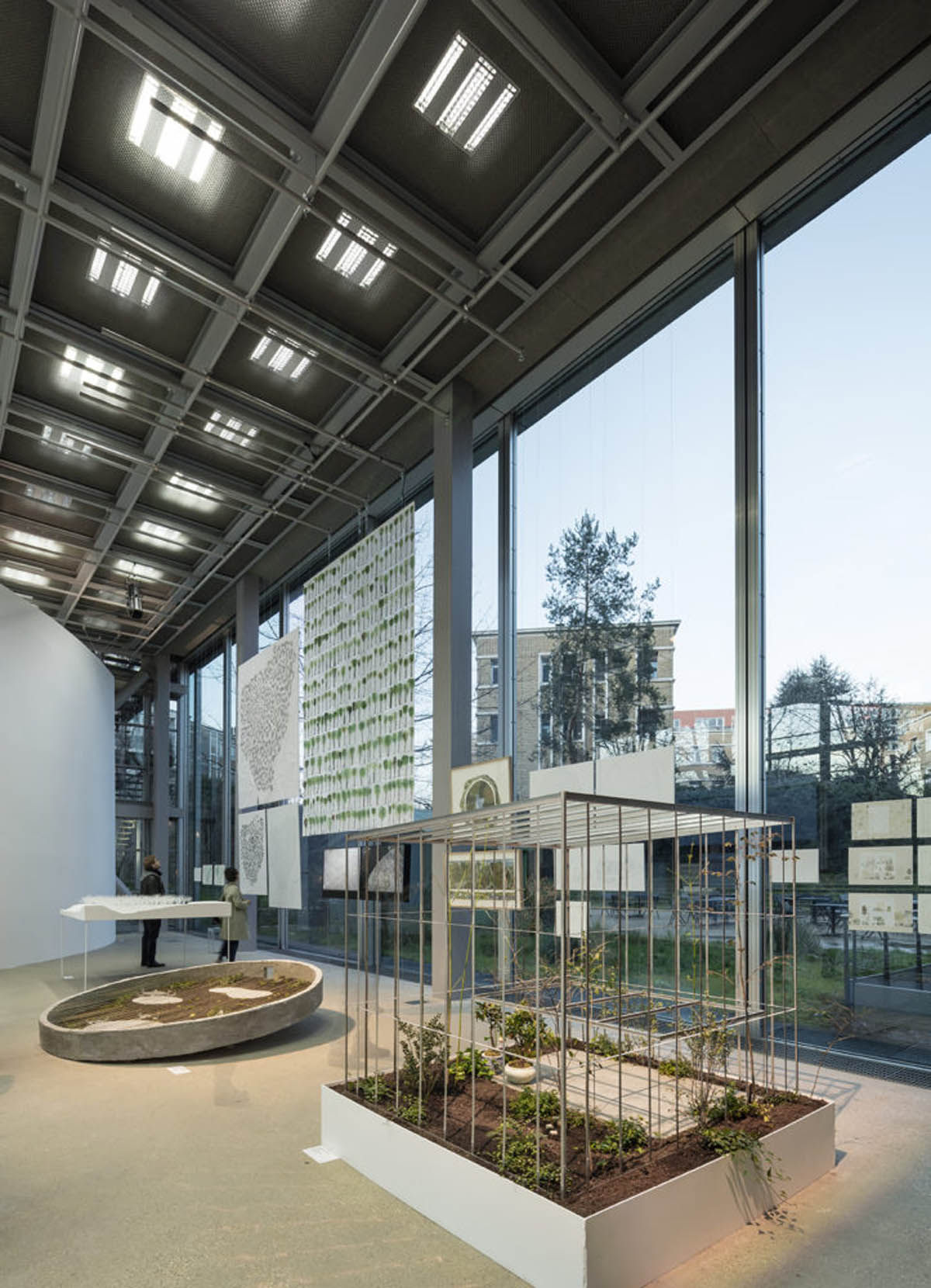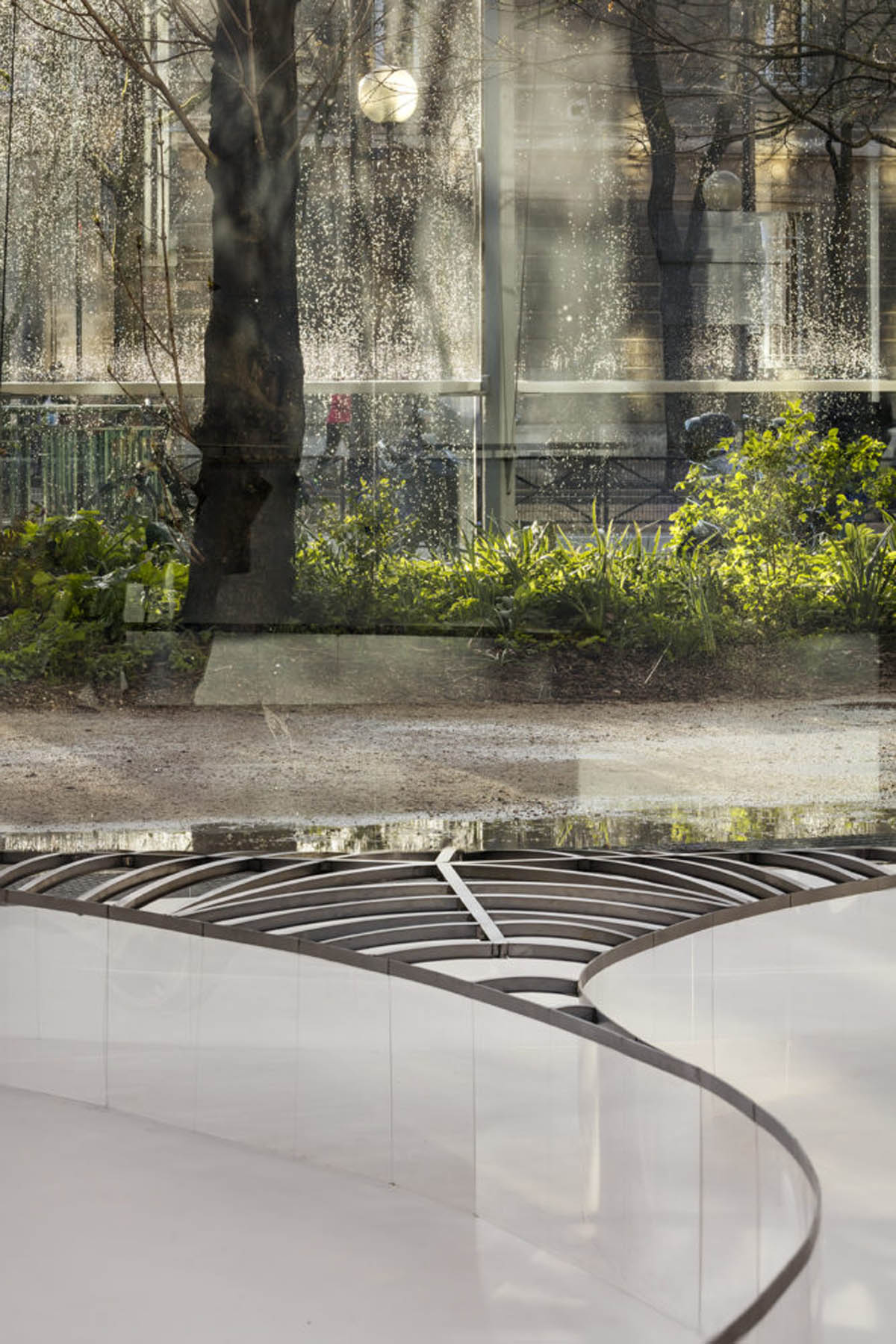 A leading and distinctive figure of the new Japanese architectural scene, and winner of the Golden Lion award at the Venice Architecture Biennale in 2010, Junya Ishigami is the creator of a conceptual and poetic body of work in which scenery plays a pre-eminent role. For Freeing Architecture, an exhibition that was specially designed for the Fondation Cartier pour l'art contemporain, the architect presents nineteen of his architectural projects in Asia and Europe through more than thirty models, sketches, and films. He unveils his latest research into function, form, scale, and environment, sketching his vision of the future of architecture.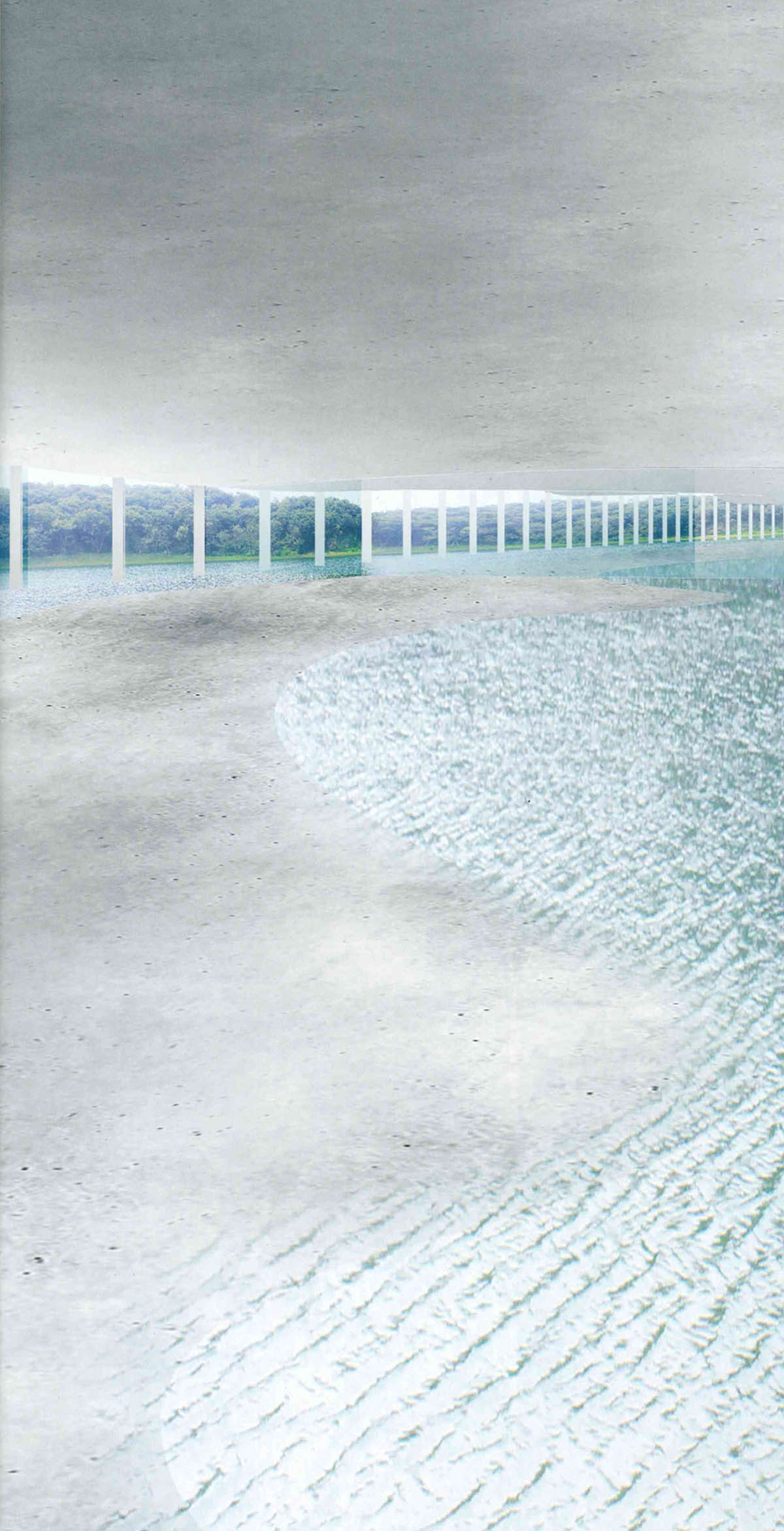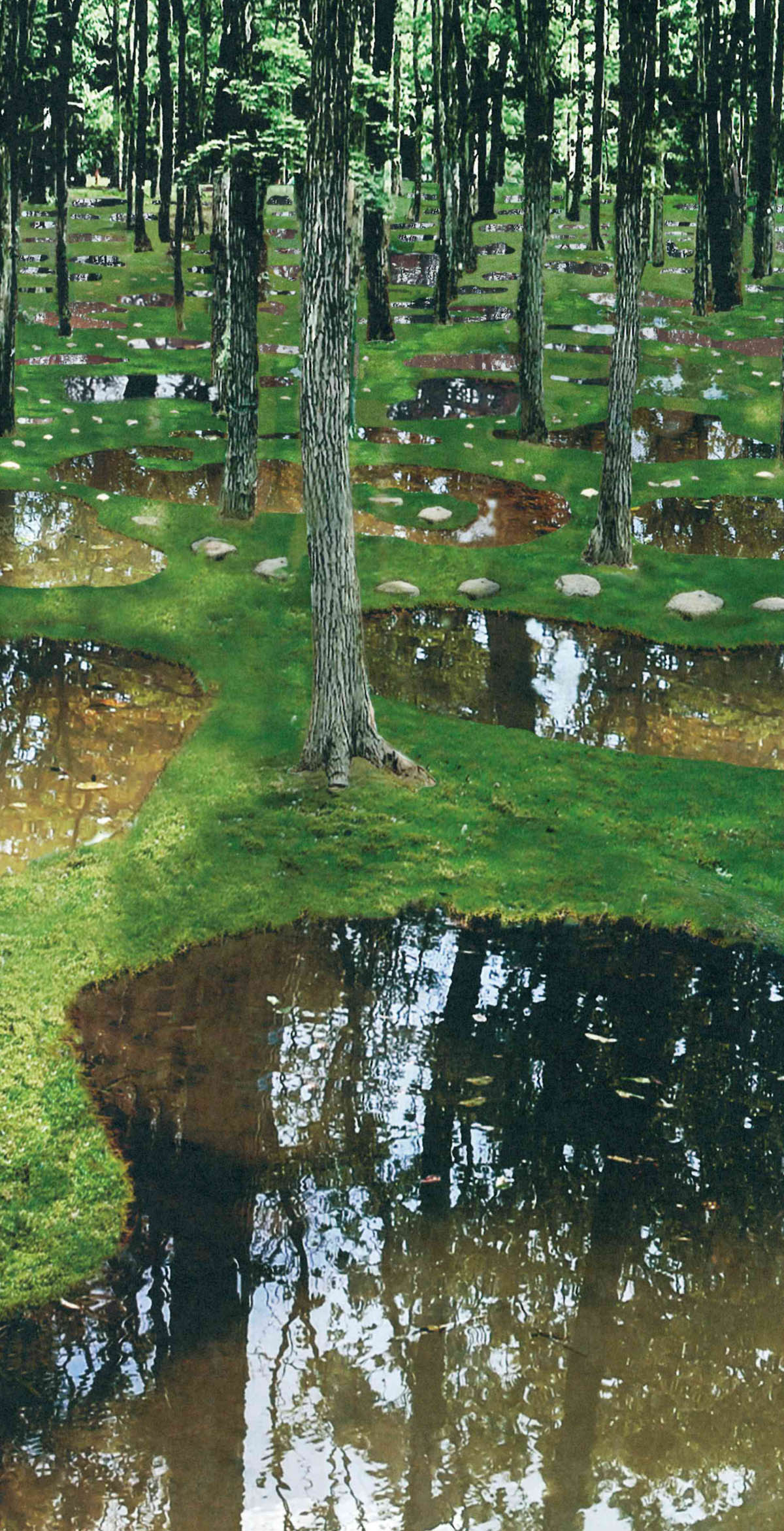 A New Scenery
Junya Ishigami views the surrounding environment as an integral part of each of his projects. He incorporates the scenery in his work, always elevating it, and even going so far as to transform it, as he did at his Cultural Center in Shandong, China, or at the Botanical Farm Garden Art Biotop/Water Garden in Tochigi, Japan. For the former, he created an artificial lake with a kilometer-long promenade in its midst. For the latter, he displaced more than three hundred trees to be replanted on a former meadow nearby.
As with his constructions, Junya Ishigami has conceived Freeing Architecture as a body of work in its own right, designed for Jean Nouvel's building. The building becomes the background and context for this new type of architectural project. The abscence of walls enables the viewer to see, at a glance, a landscape of carefully laid out models. Grouped together by elective affinities, the works from chapters – "the world of childhood" is twinned with the kindergarten projects, and "the phenomenaof clouds" with Copenhagen's House of Peace, or Cloud Arch in Sydney- giving each hall a different atmosphere and layout. The visitor is invited to wander along the winding road on a constant discovery of new perspectives.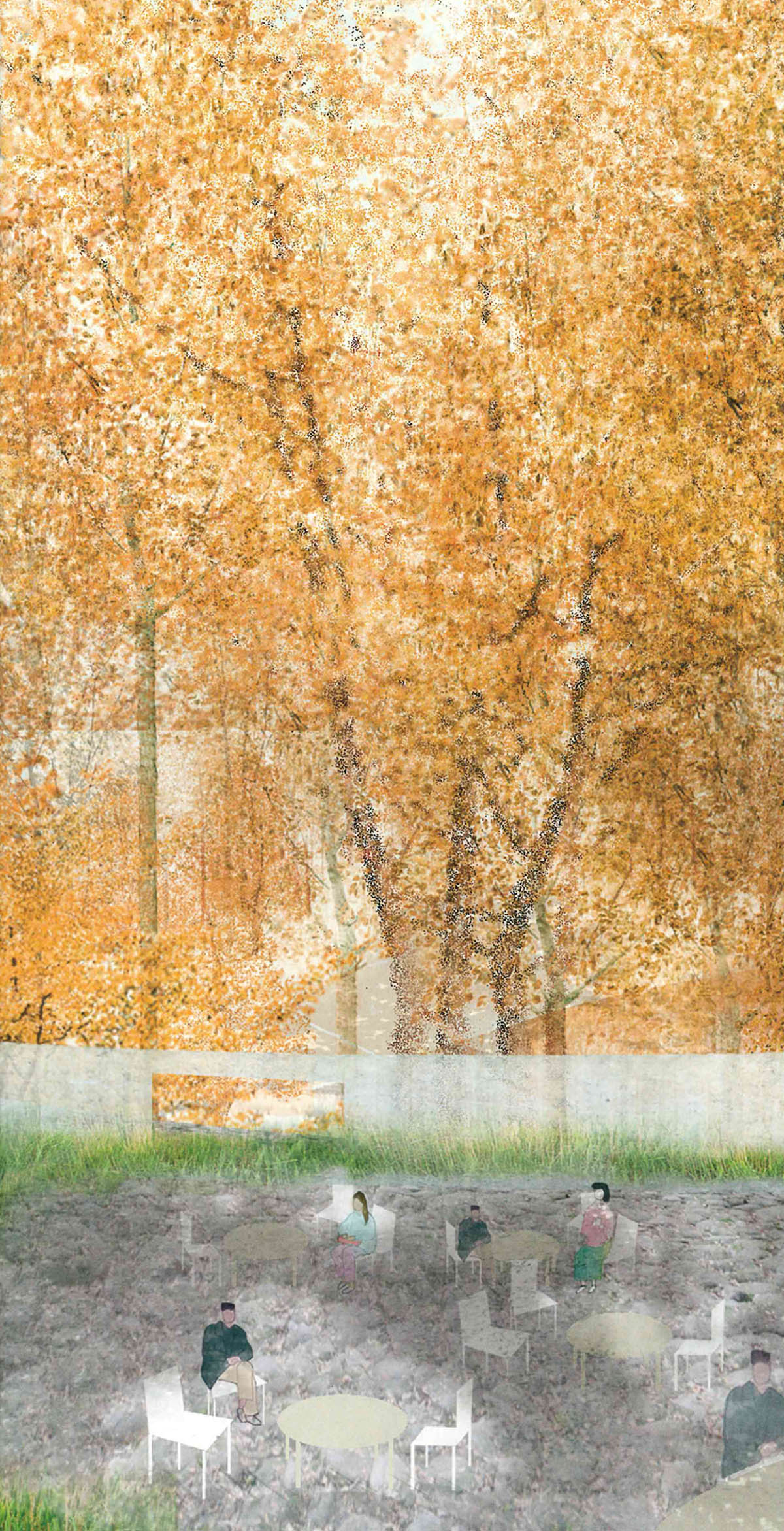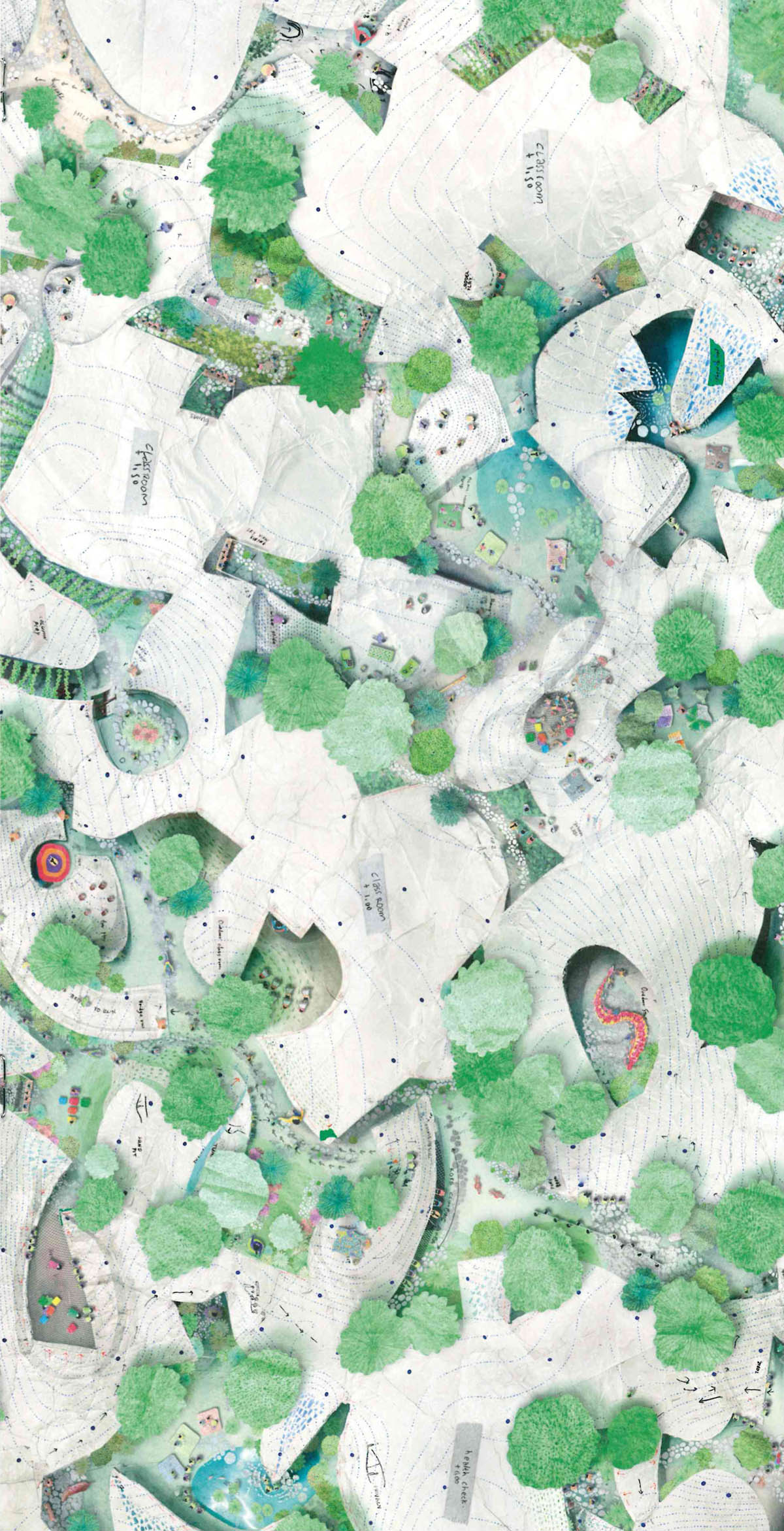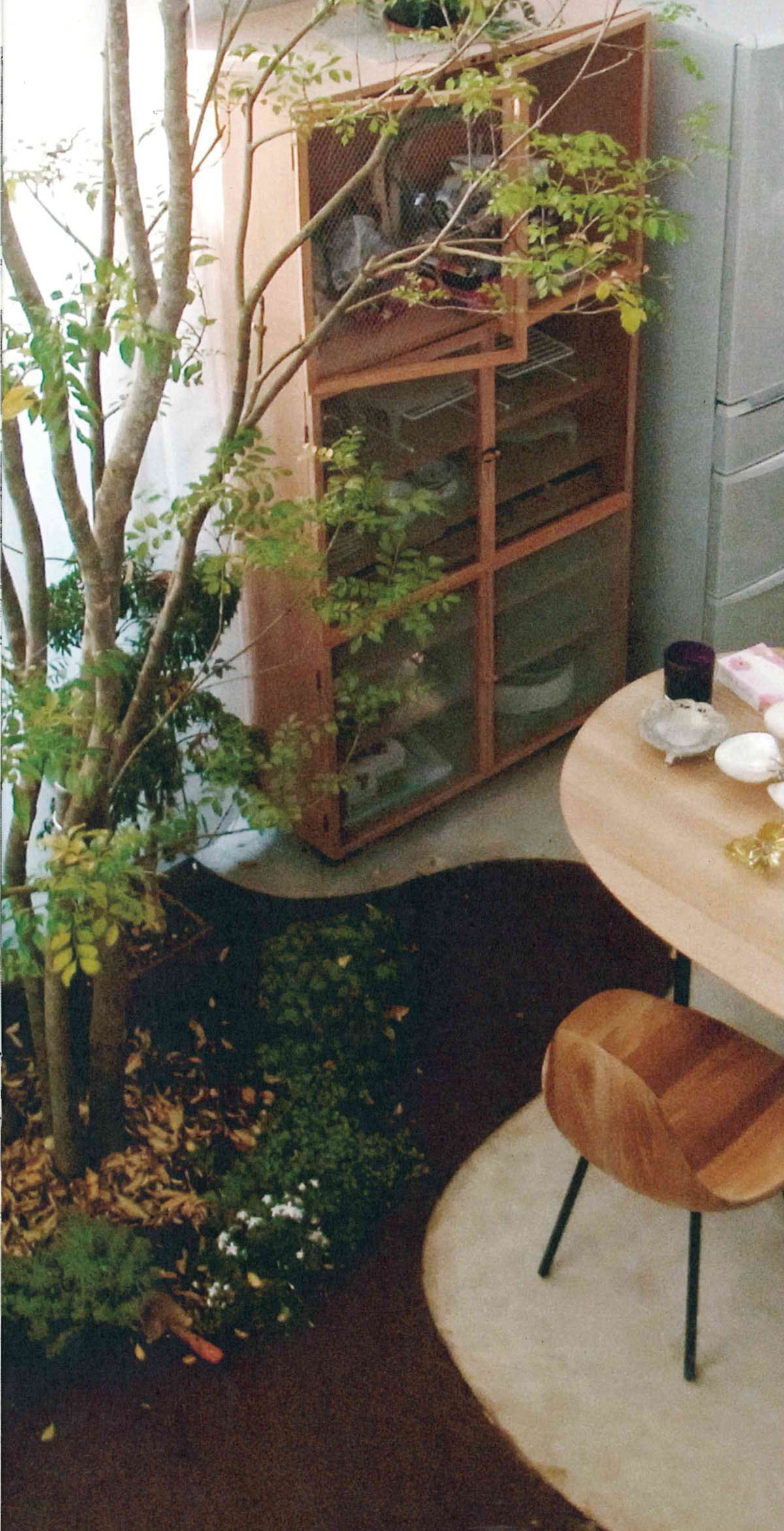 Models as Architecture
Far from being preliminary work tools for the construction of end-user buildings, the models brought together in the exhibition -more than thirty- have been specially designed for the occasion. By contemplating these works, which were hand-crafted and assambled in the architect's studio for nearly a year, we imagine the innumerable phases and painstaking efforts that led to their final appearance. The works are each different in their materials, dimensions and level of detail, and offer an insight into the slow maturing process necessary for the creation of Junya Ishigami's architectural works -projects whose poetic dimension is based as much on experimentation as on theory, knowledge, and technology.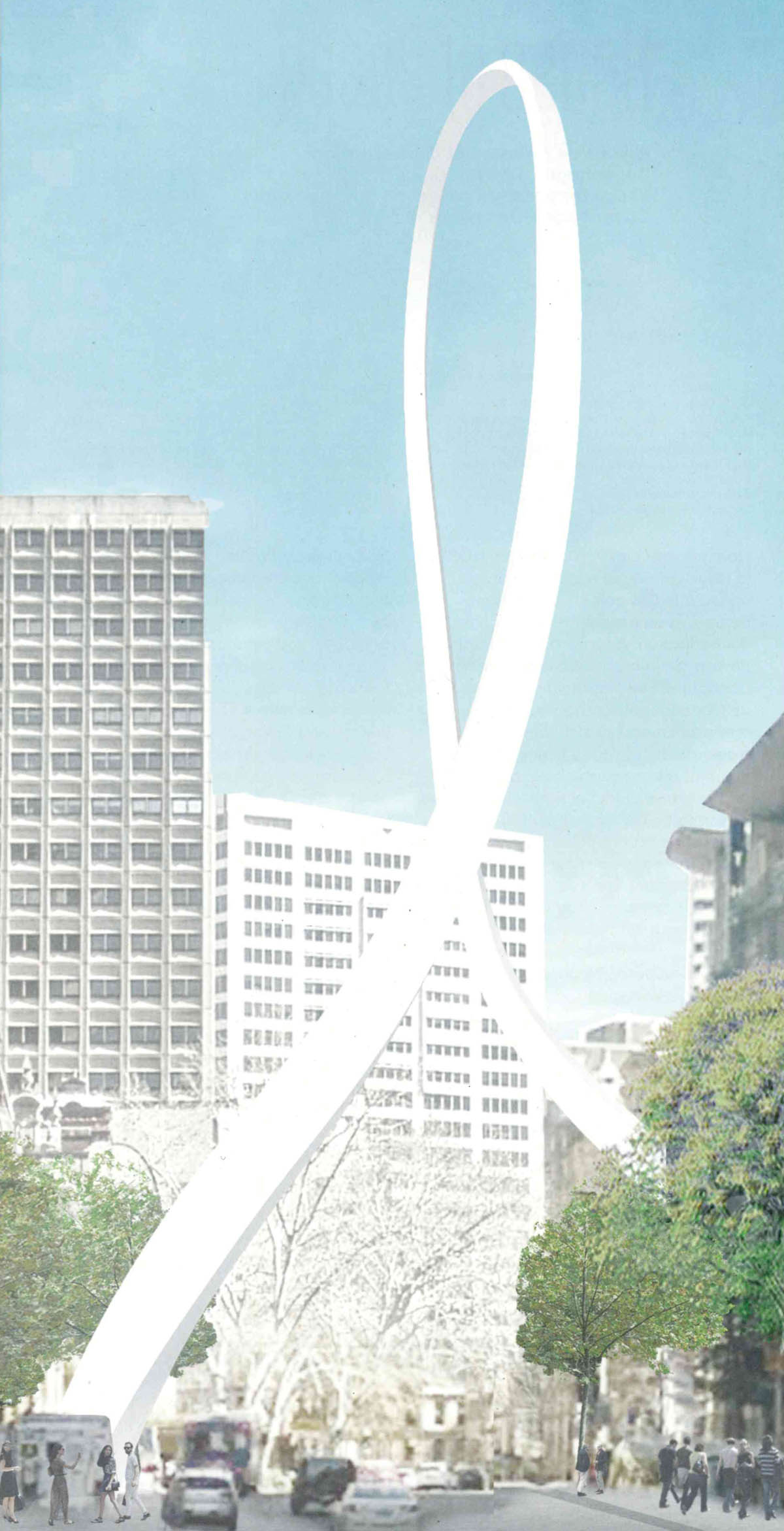 Architecture as a Natural Phenomenon
A veritable ode to freedom, Freeing Architecture demonstrates Junya Ishigami's amazing capacity to conceive his practice as being outside the boundaries of architectural know-how and thinking. A line drawn in the sky outlines a monument (Cloud Arch); a collage of children's illustrations and drawings serves as a pattern for the roof of a kindergarten (Forest Kindergarten). Junya Ishigami likes to think of architecture as taking shape naturally, like a stone that forms over time, through Japan is conceived "like a rock" (House & Restaurant). Hovering between heaven and earth, a semi-open gathering place for the students of a university evokes an everchanging sky crossed by an imaginary horizon (University Multipurpose Plaza).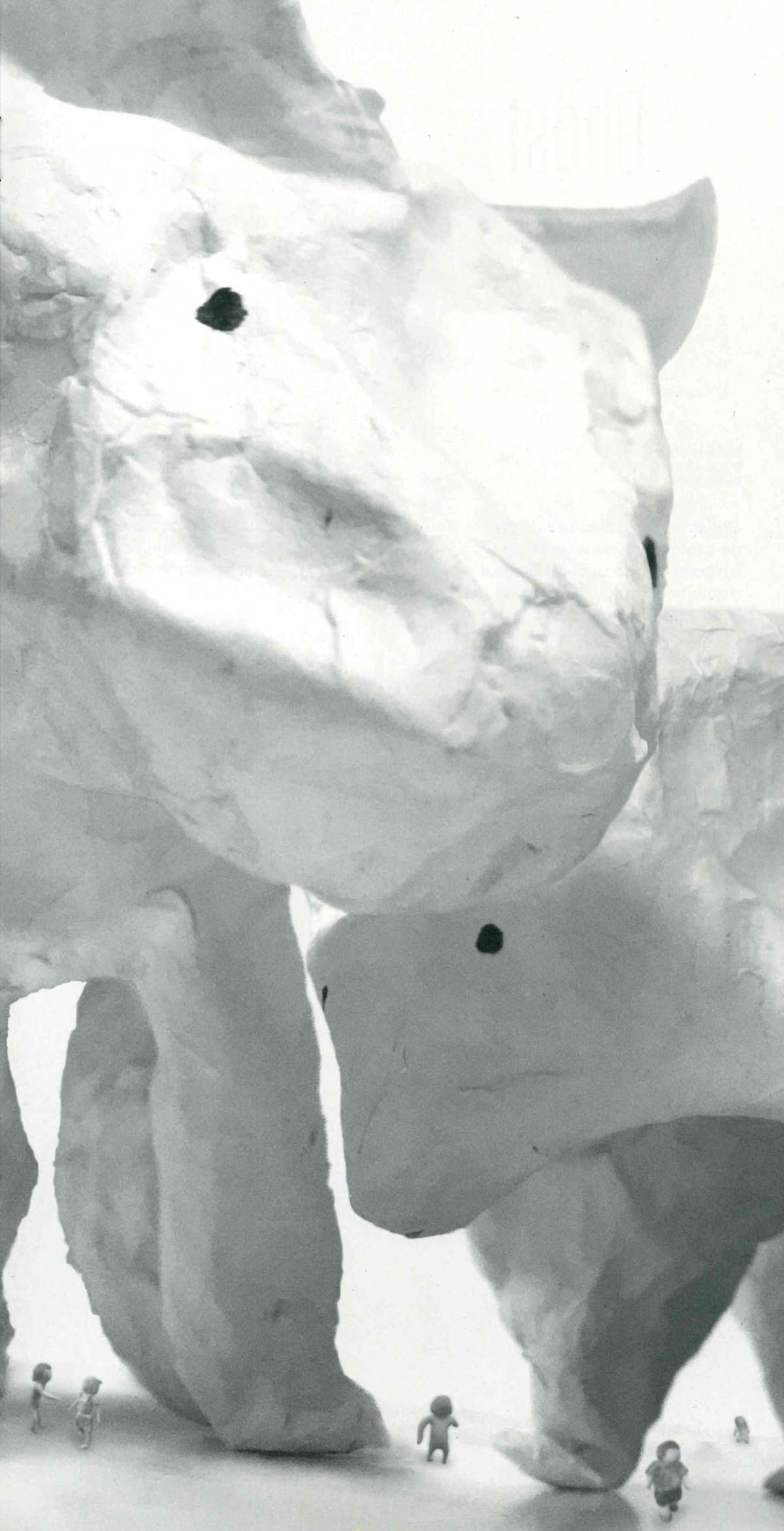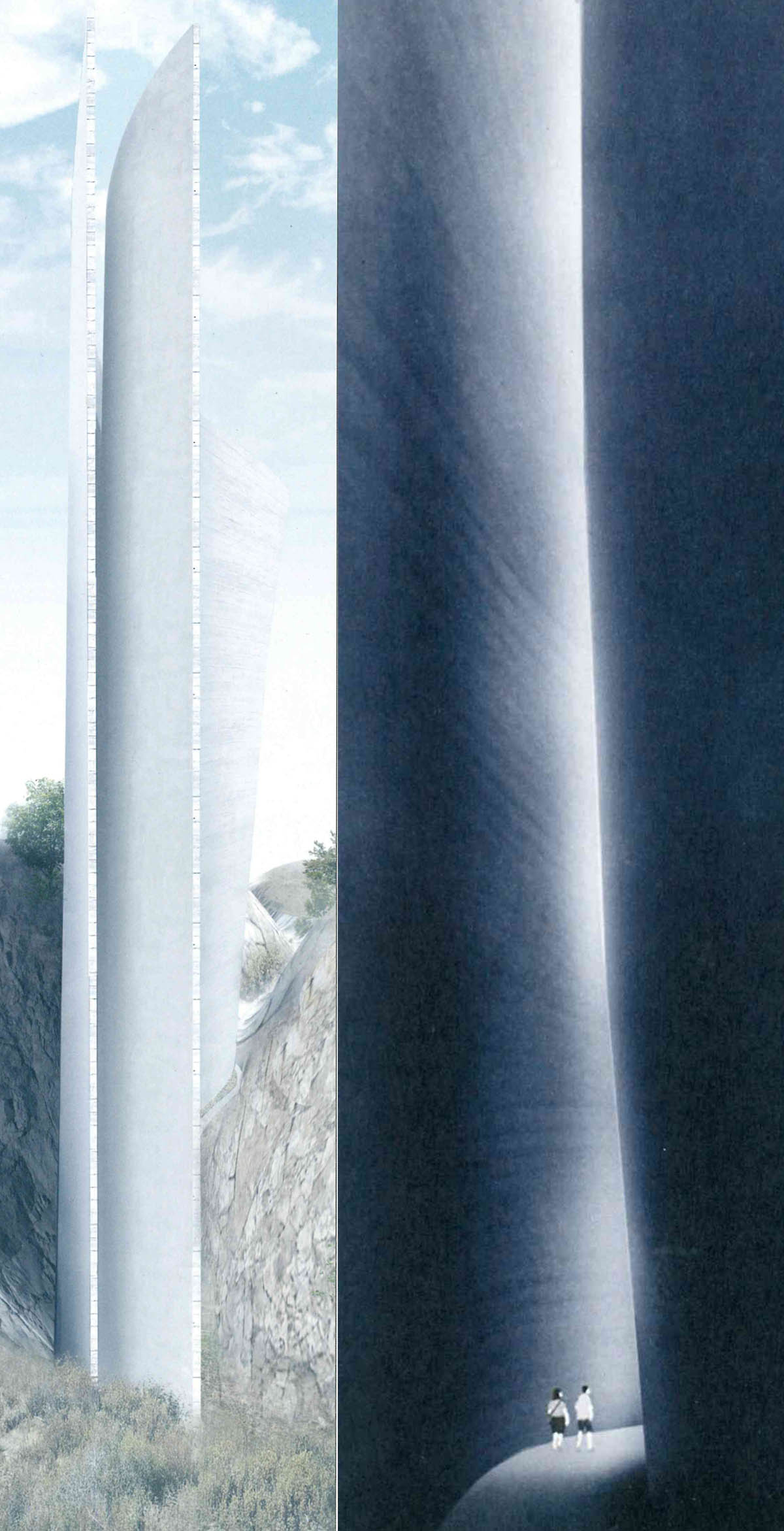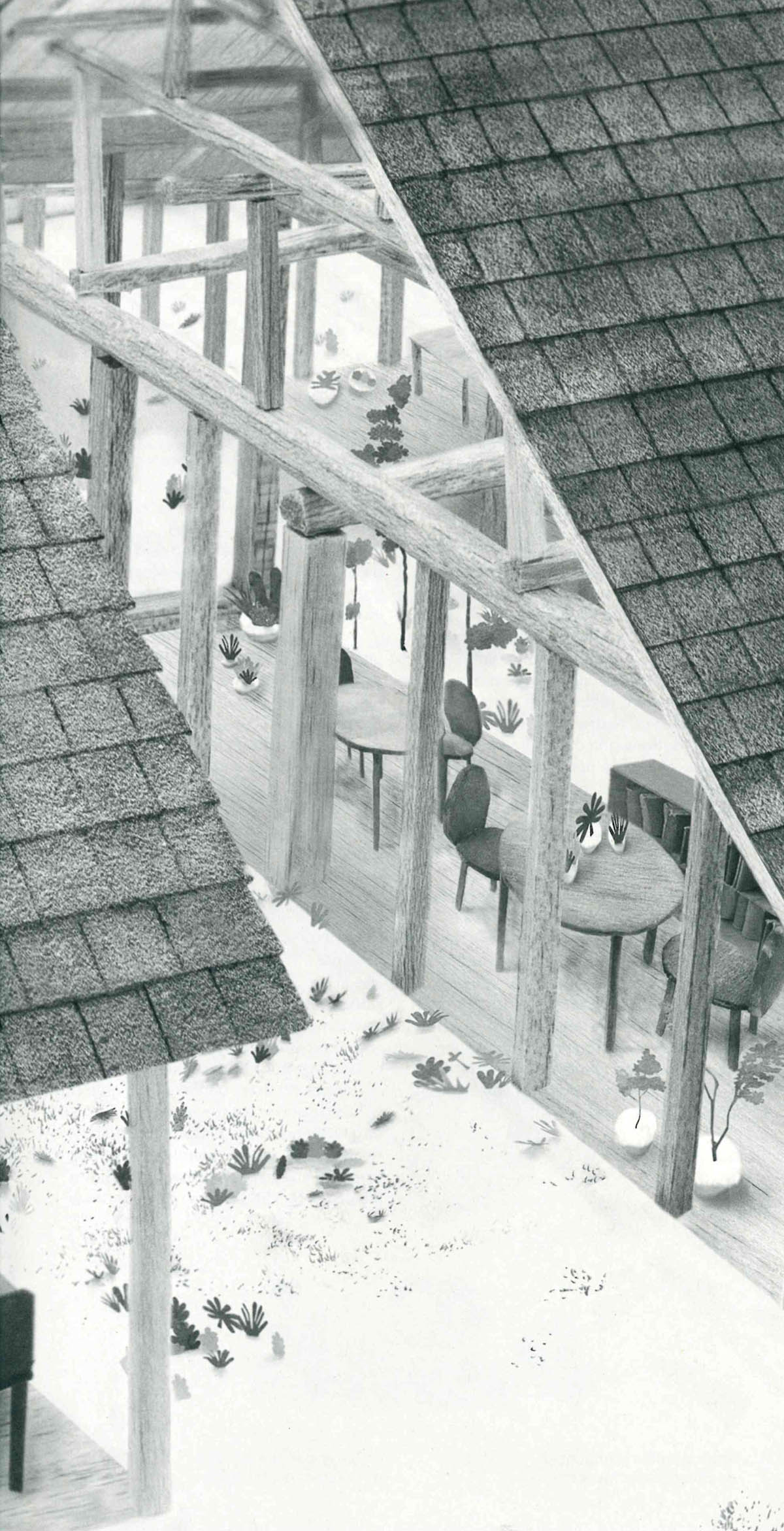 Perspectives on a Kaleidoscopic Body of Work
Kindergarten, chapel, museum, landscaped park, house-restaurant, house-garden, monument, urban sculpture… the variety of constructions presented in Freeing Architecture speaks to the richness and complexity of a body of work that is constantly being reinvented. Refusing the very possibility of a unique style, determined by its environment, function, users, and client. The architect approaches each of his projects without preconceived ideas, and never hesitates to question his practice both aesthetically and technically.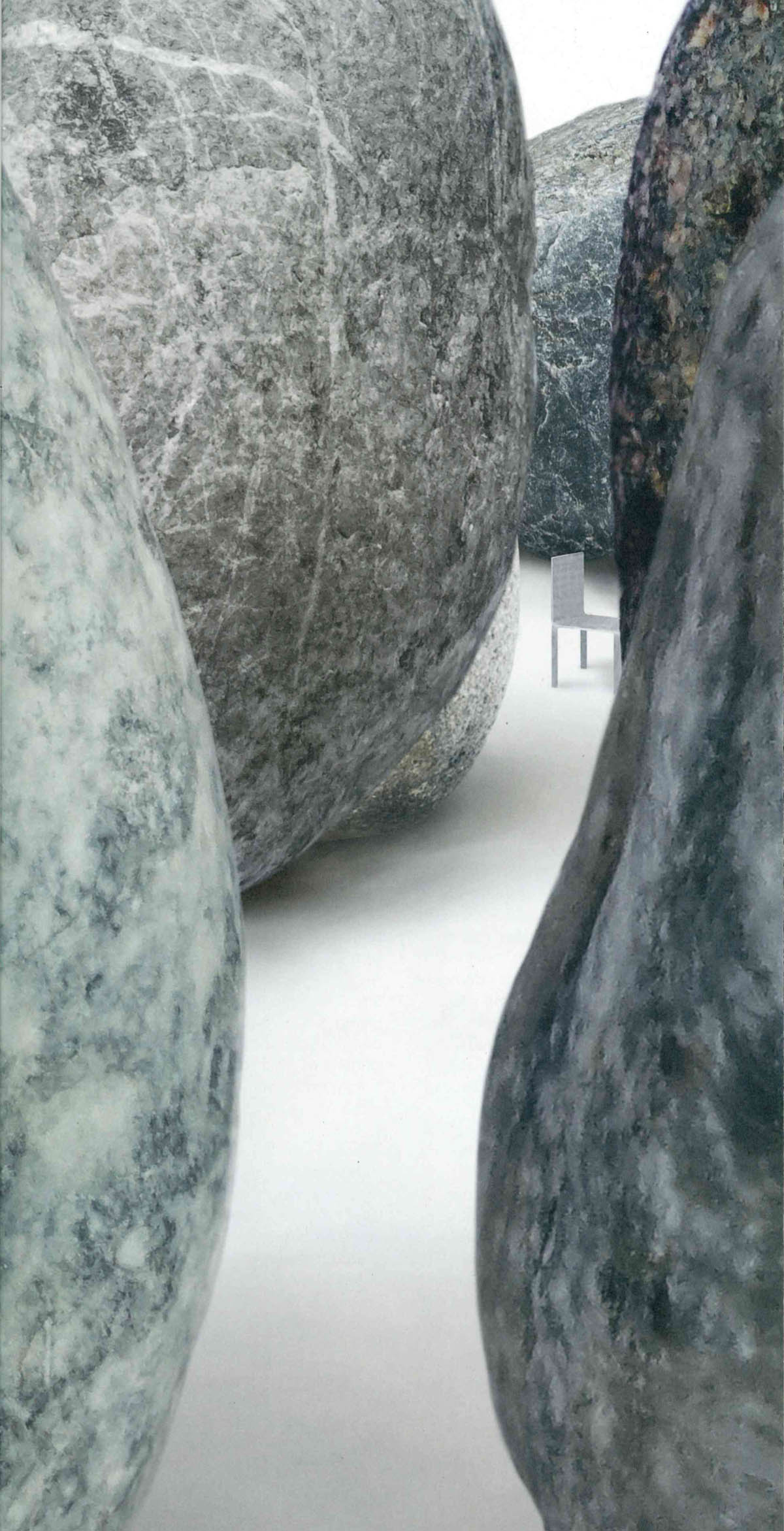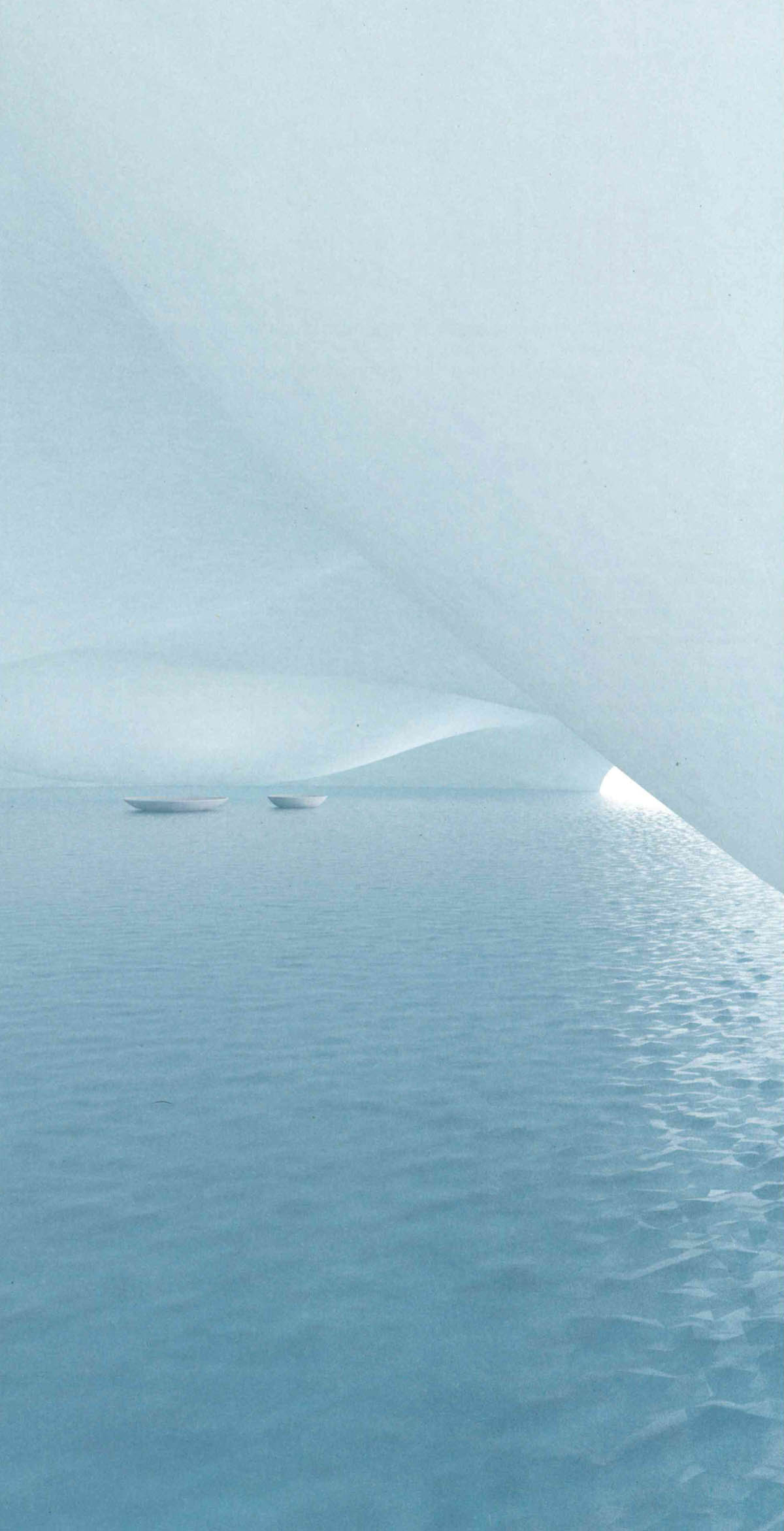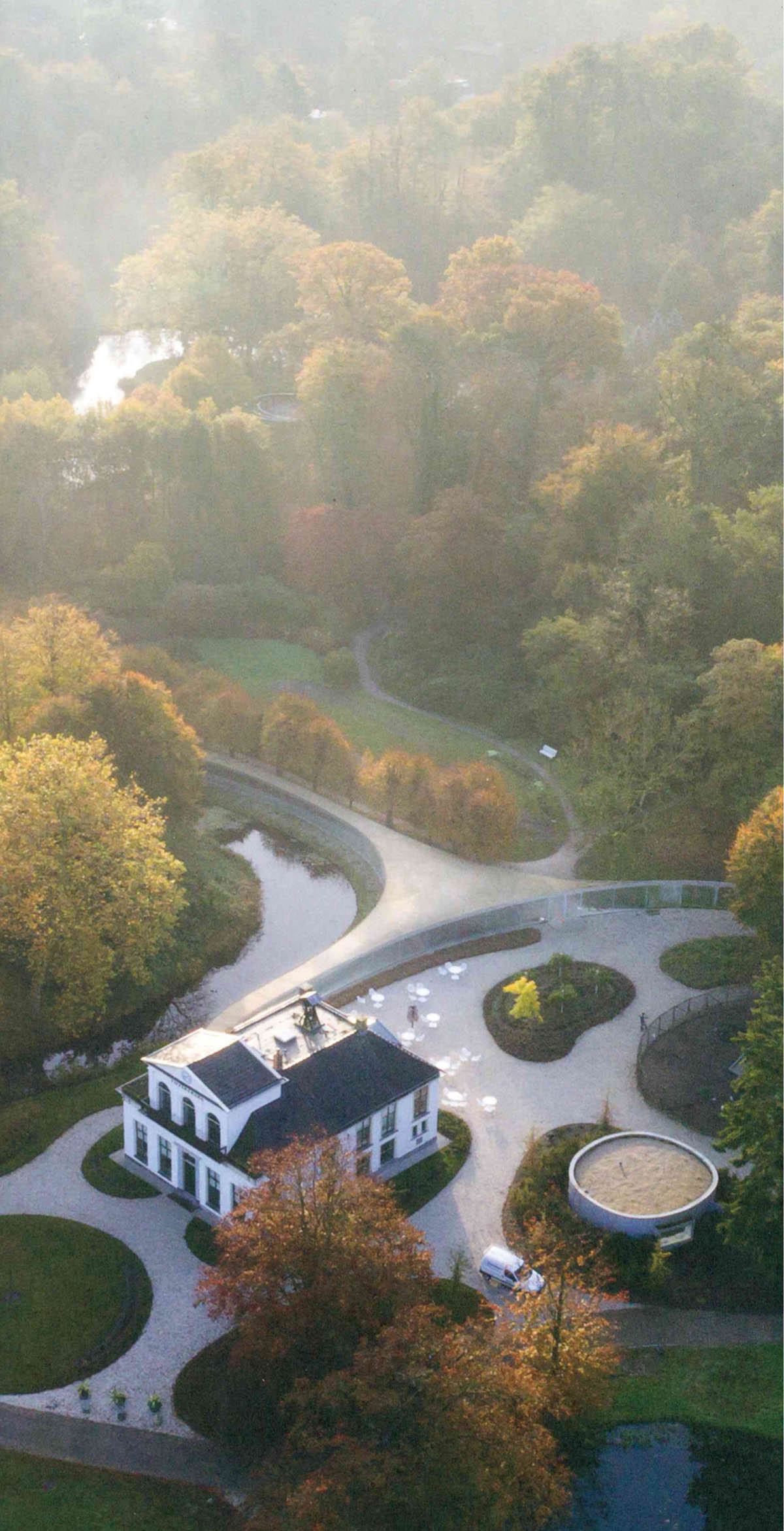 Between Technical Challenges and Simplicity
The apparent sobriety of his buildings deliberately overlooks the incredible complexity of their execution. Whether he uses a plot of land to make the architectural mold for his concrete structure (House & Restaurant); construct a glass building without a single colum, making it virtually transparent (Park Groot Vijversburg Visitor Center); or undertakes the extension of a museum from the bottom up by revealing and elevating its foundations (Moscow's Polytechnic Museum), Junya Ishigami is the creator of a body of work that is filled with poetry and simplicity, and that conceals the genuine technical challenges involved in reflecting on humankind's place in architecture.