Source: La Biennale di Venezia | Dua Studio
Photography: Ary Indra | Andrea Avezzù | Italo Rondinella | Francesco Galli | Jacopo Salvi
16. Mostra Internazionale di Architettura – La Biennale di Venezia, FREESPACE
Sunyata: The Poetics of Emptiness
What if architecture has no form and shape? It will be freed.
Emptiness here is comprehended as an active entity; a singularity that functions as a prominent agency in life and at the same time, as a void which demands to be conquered. This conquest expresses in various ritualization. Emptiness is a concept strongly rooted in Indonesian's Architecture. The elaboration of this concept disperses in various ethnics, with various implementations. While always being observed as establishing tacit order in particular space and time, the understanding is yet, always in the same tone.
Geometry is the primitive ritualization instrument of human triumphant over void, establishing cosmos over chaos. It is the marking device to constitute order in space; making inception of meaning trough dwelling. At this point architecture manifests as an instrument of liberation from chaotic space. Space become Places.
Sunyata or the concept of Emptiness situate dialogue between human and space as the core of architectural manifestation. It is an allegory that puts forward human as the main protagonist in this conquest over space: as a main spatial agency. By metaphorically recreate space with similar qualities, the pavilion build linkage across places and times; a neutral space that employ many connections and consistencies as a datum linking those places of Emptiness. Made entirely of 21 m by 18 m paper floats inside the Arsenale and vertically slicing the room into two, the design of Sunyata invites audiences to experience ritualization by initiating a tactile provocation between human's senses and space. With 9600 hand stitches to built the pavilion, 100 paper button to stabilise the entire structure; all made by hand in the period of 10 days, human are the main protagonist from conception to initiation.
Some of architectural projects which clearly underline this phenomenon will be on display, from the ancient ruin of Taman Sari in Yogyakarta, post colonial building of Stasiun Beos in Jakarta, to the more contemporary work of Indonesian younger architect generation such as Museum Tsunami in Banda Aceh or Jonas Studio in Bandung; the display of which will emphasize the sense of Emptiness trough out the pavilion. This is an experiential project; an interplay of scale-proportion and tactility which will be the main apparatus to engage interaction between exhibition and audiences.
This project argues that the concept of Emptiness that has been practice in Indonesia is a fundamental alternative to liberate spatial experience and tactility from ocular centrism and materiality suppression; a 'FreeSpace' for interpretation and imagination. It also intends to criticize cliche approach of form, materiality and ornament in understanding Indonesian architecture. By emphasising to the very core of volumetric spatial order rather than elemental ones, this project targeting to provoke new possibilities in understanding architecture and imposing new perspective of how future architecture in Indonesia can be.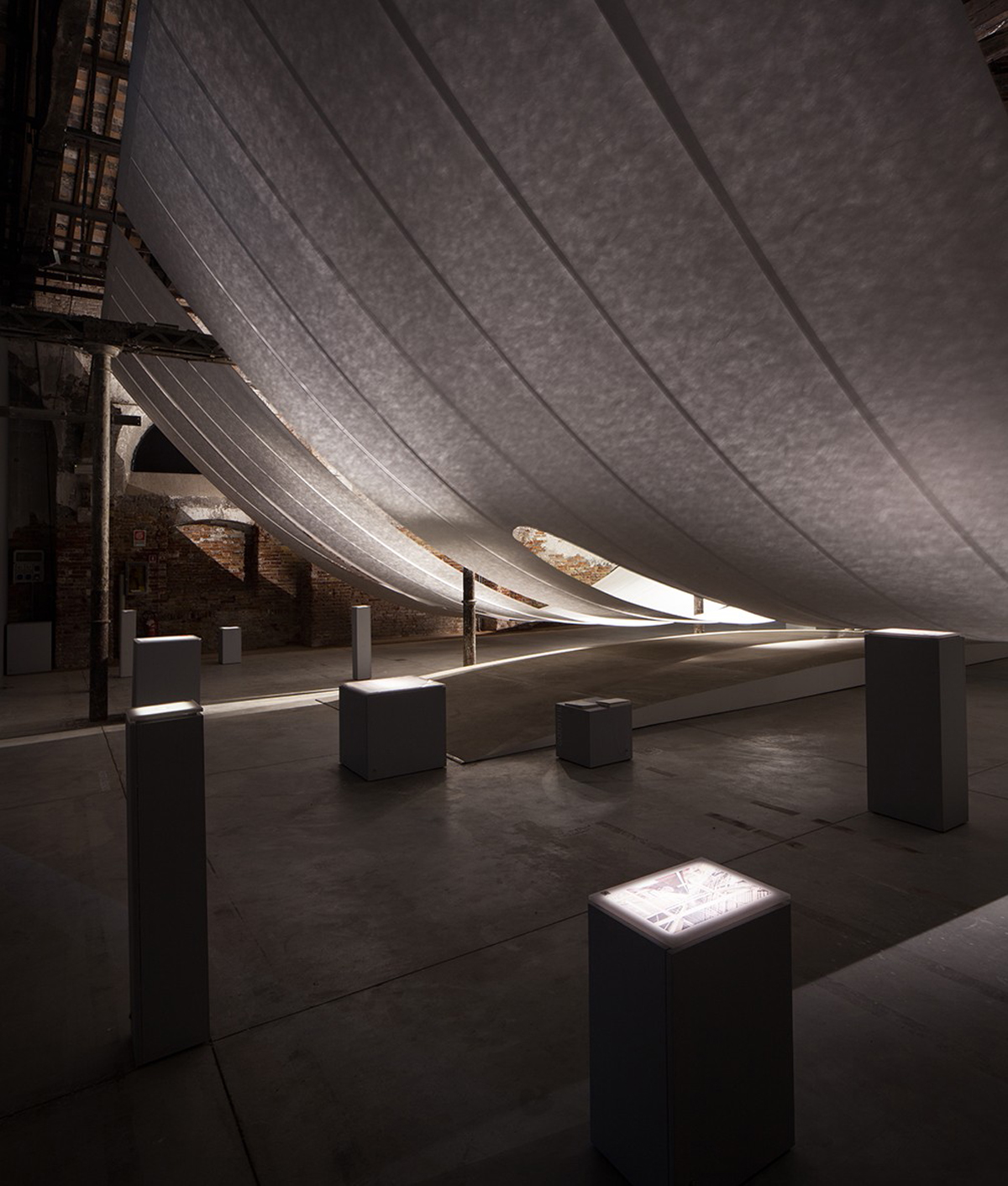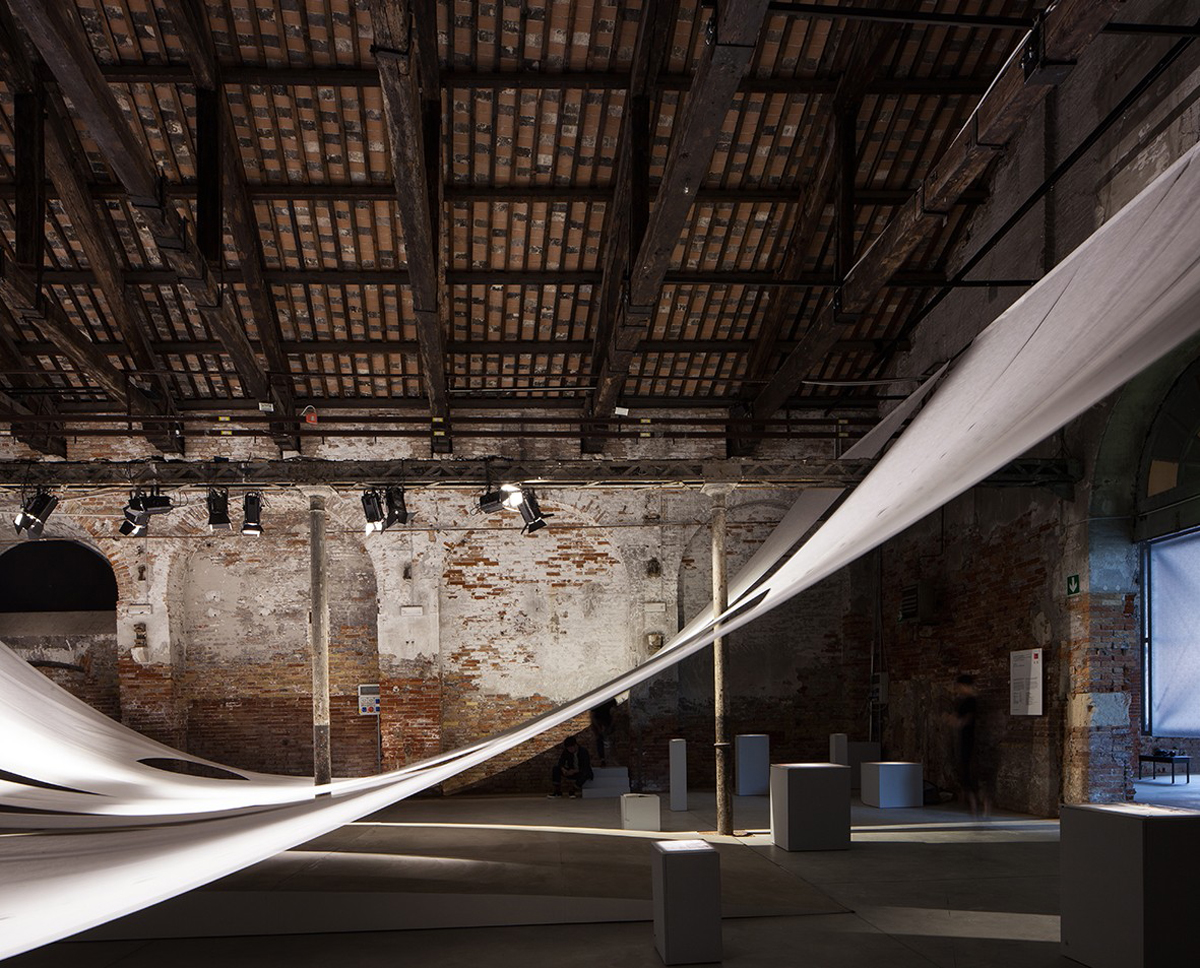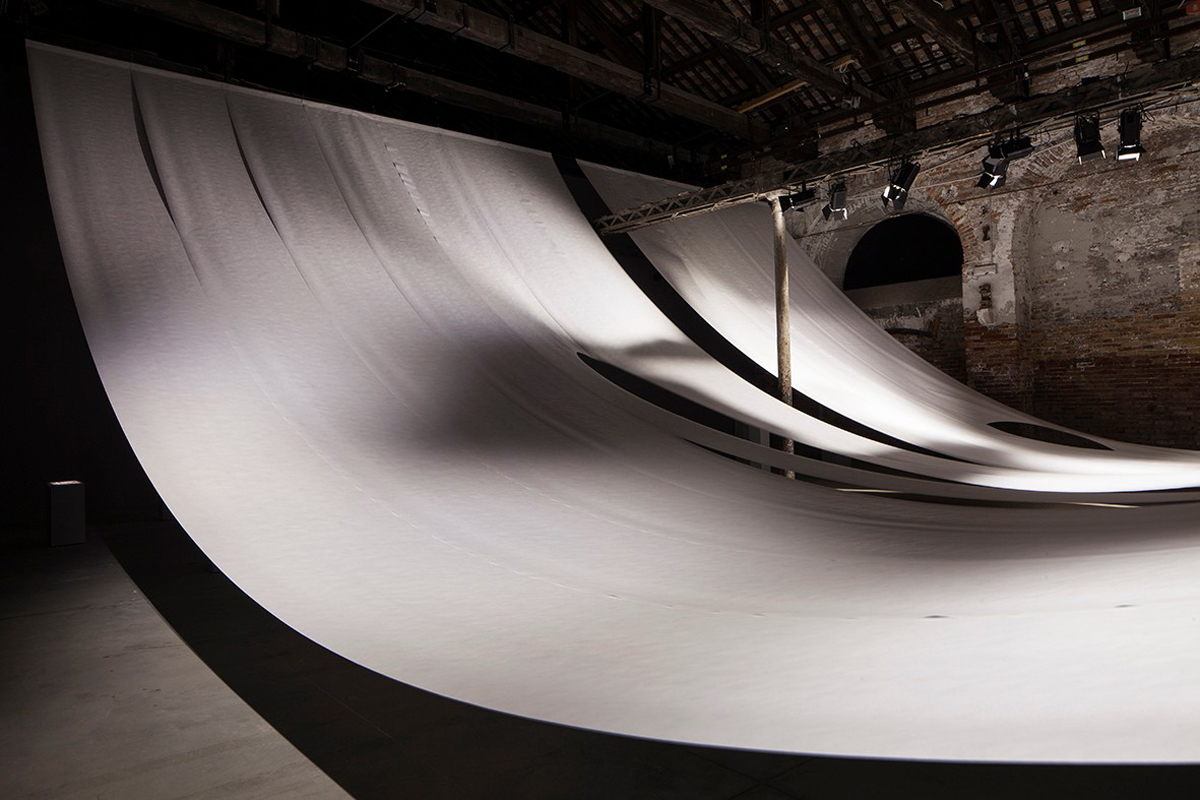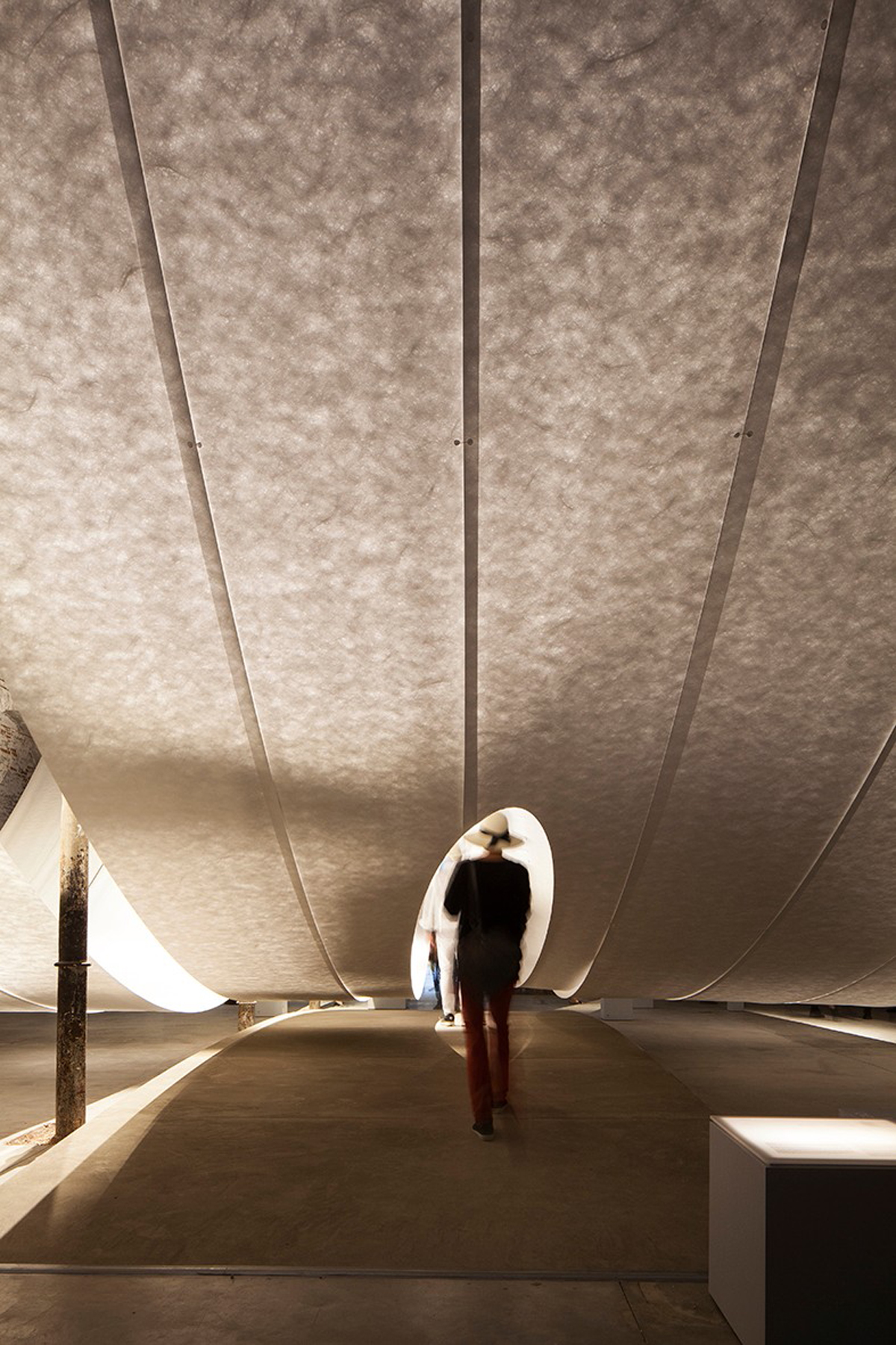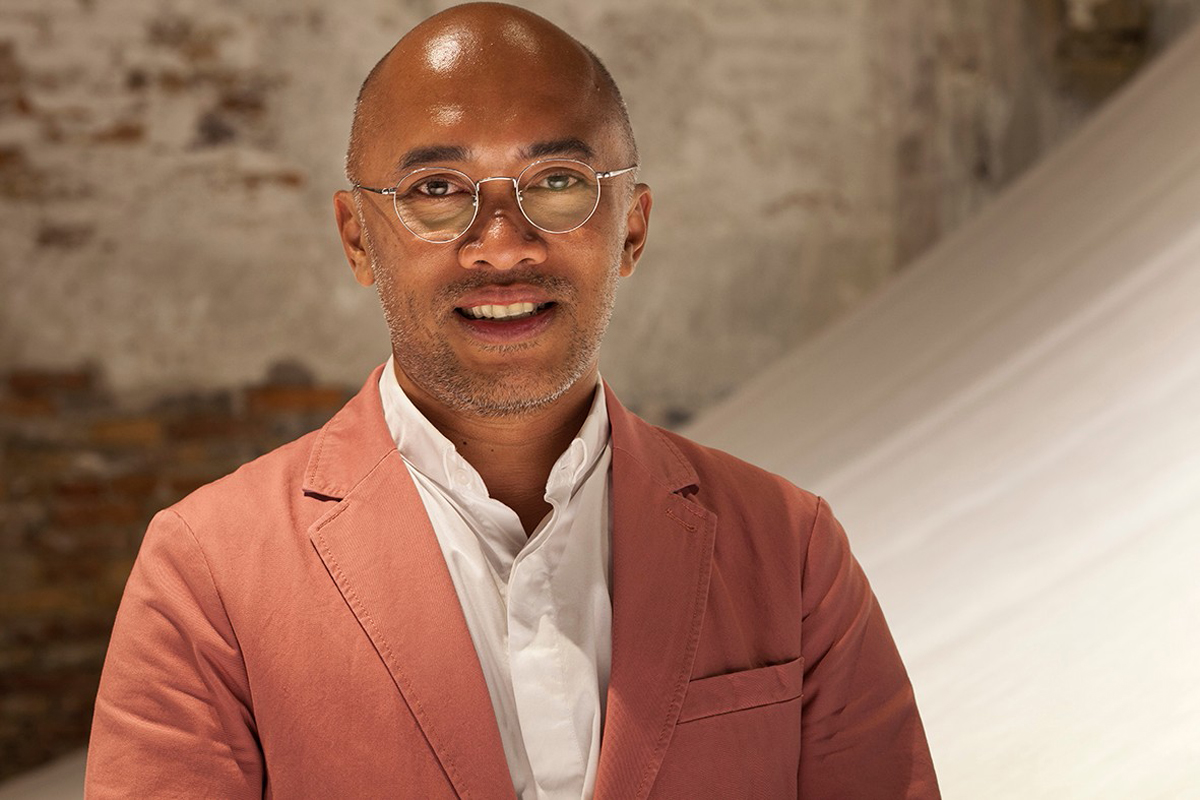 Organizing Institutions
Indonesian Agency for Creative Economy
Indonesian Institute of Architects
Commisioners
Ricky J. Pesik (Indonesian Agency for Creative Economy)
Ahmad Djuhara (Indonesian Institute of Architects)
Project Manager
Steve J. Manahampi
Curatorial Team
Ary Indrajanto (Lead)
David Hutama Setiadi (Research & Content)
Adwitya Dimas Satria, Ardy Hartono Kurniawan (Pavilion Design)
Jonathan Aditya Gahari, Johanes Adika Gahari (Technologies)
Structure
Hadi Jahja
Lighting
Iwan Hutapea
Sound and Mixing
Nabil Husin, Marco Victorio
Graphic
Each Other Company
Design & Production Assistant
Wilusty Tengara, Marco Victorio, Melissa Tjioeputr