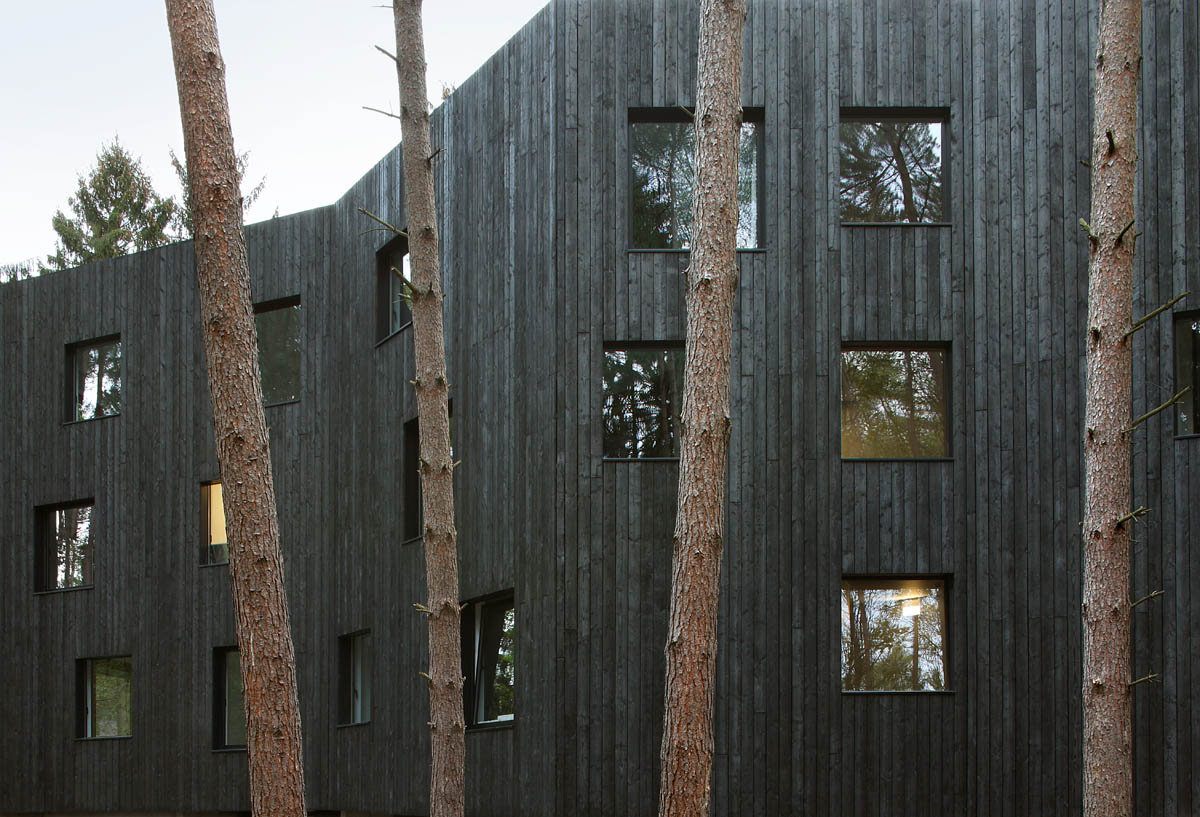 Fuente: 51n4e
Fotografía: Filip Dujardin
On the outskirts of a village, in a beautiful dense tree-scape, stands a dark solitary volume clad in burnt larch. This ambiguous structure is actually part of a residential campus dedicated to mentally disabled people. Two separate living spheres are combined into a sustainable, compact volume. They host two groups of young, semi-autonomous adults. The hidden duality of the building is only revealed at the sole point of contact between the two groups: a double staircase.
The irregularity of the plan is as much a response to preserving the landscape as to the building's internal demands: the design decision to include a corner and two windows in every room. The resulting layout ensures that each room has differentiated areas for sleeping and living, and a double light condition. The design aims at multiplying opportunities for inhabitants to appropriate space and relate more profoundly to their immediate and larger context. Belonging to the campus as much as to the village, this calm, sober structure challenges institutional clichés associated with health care architecture.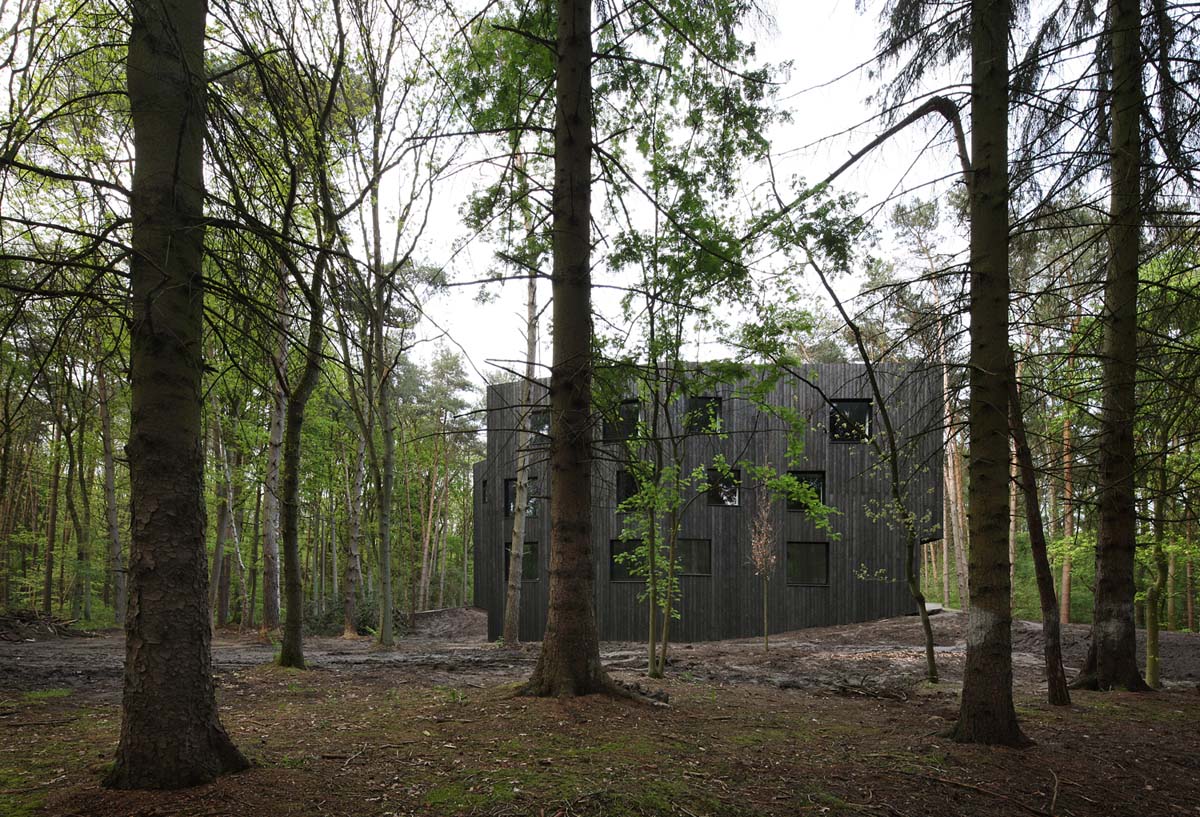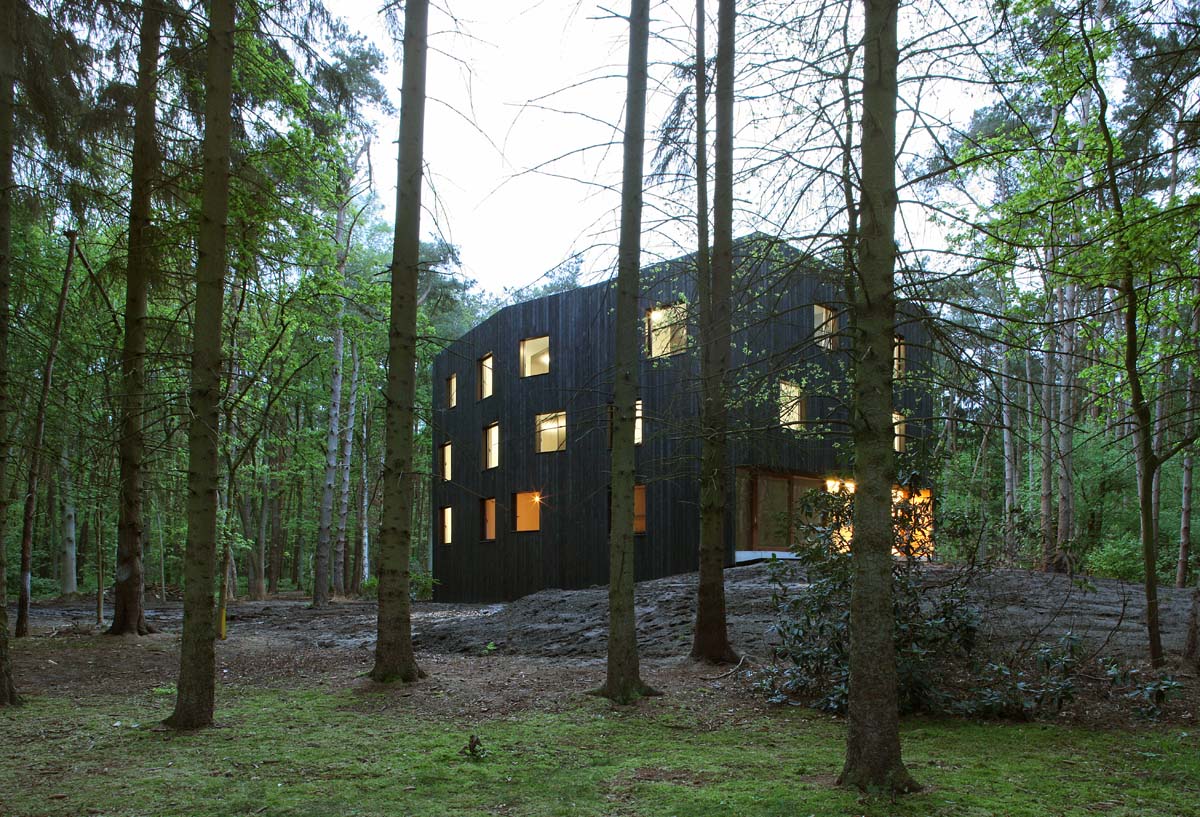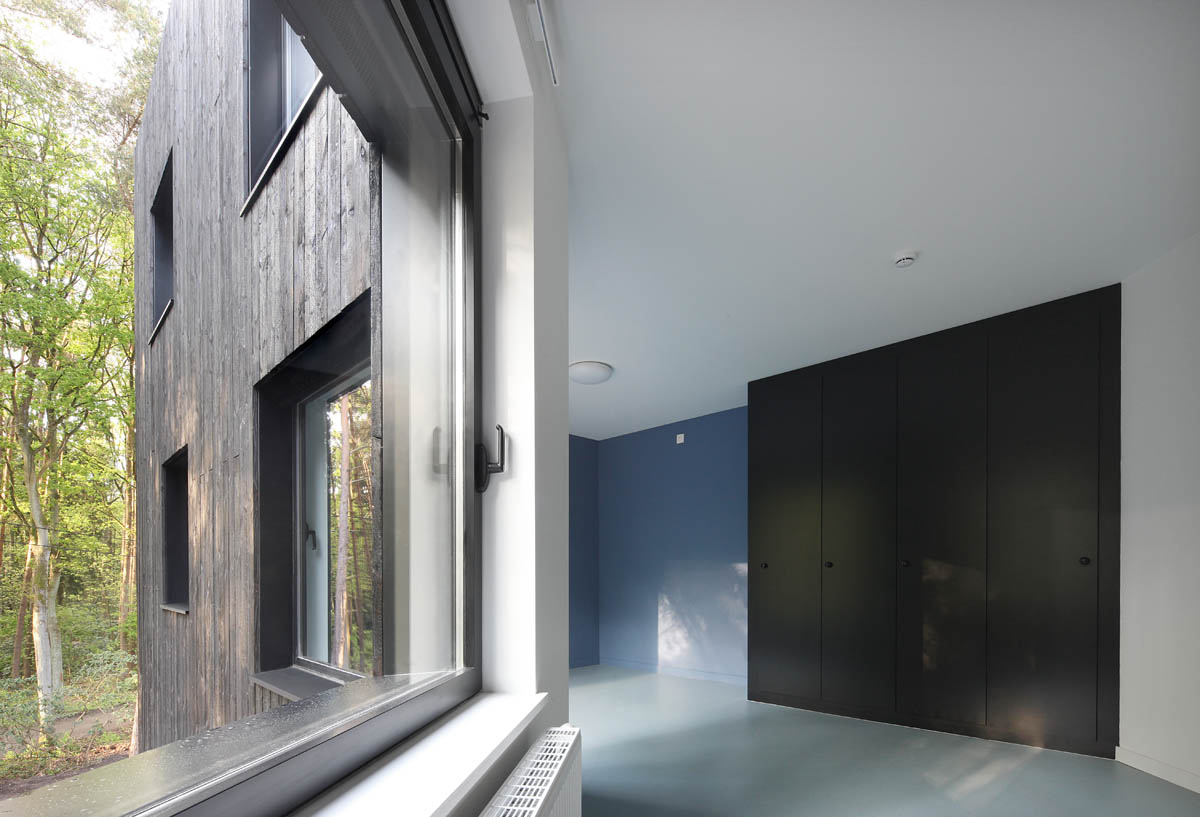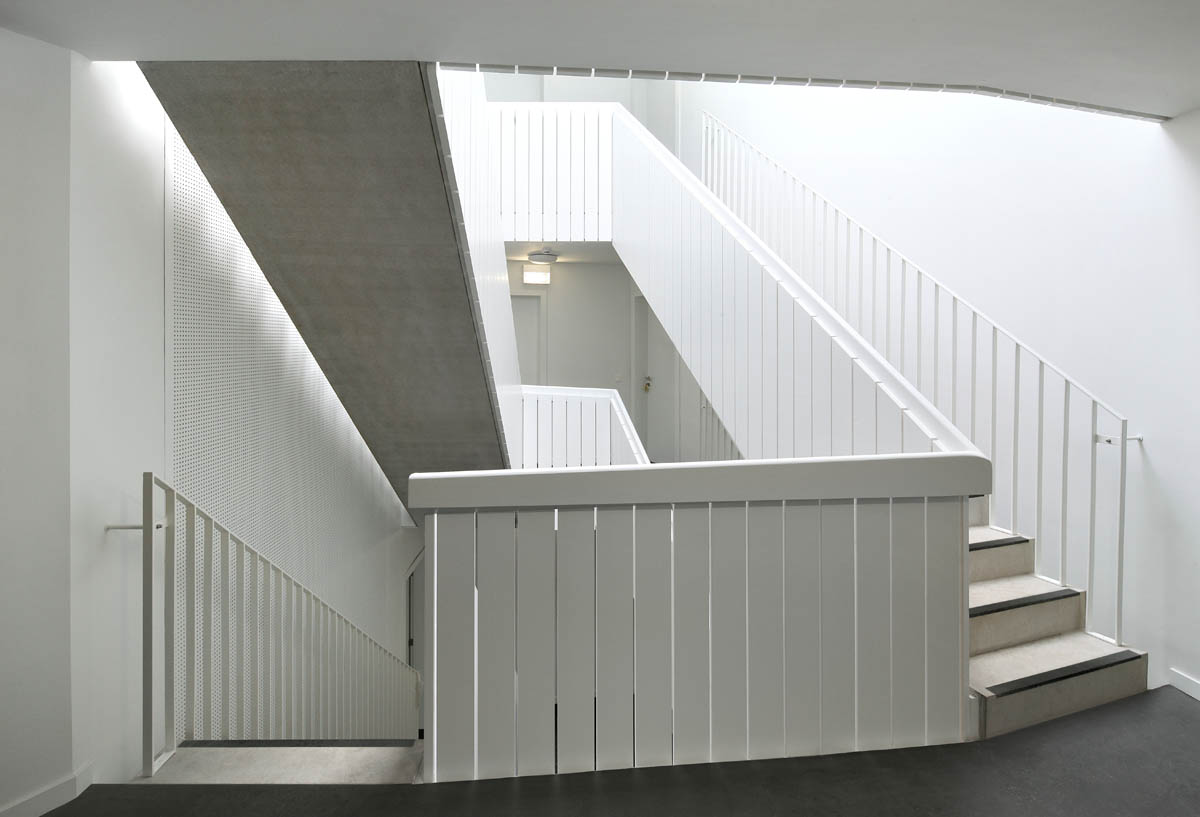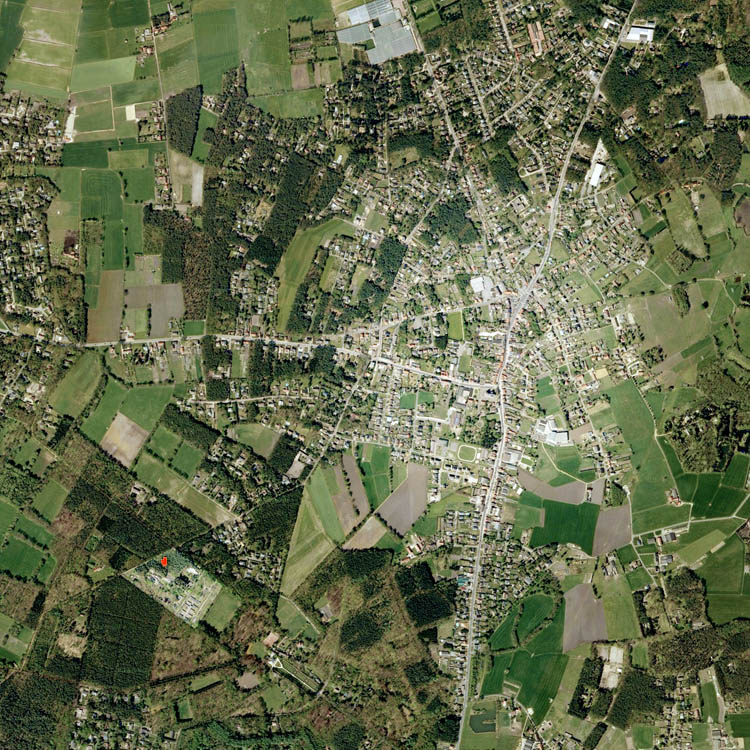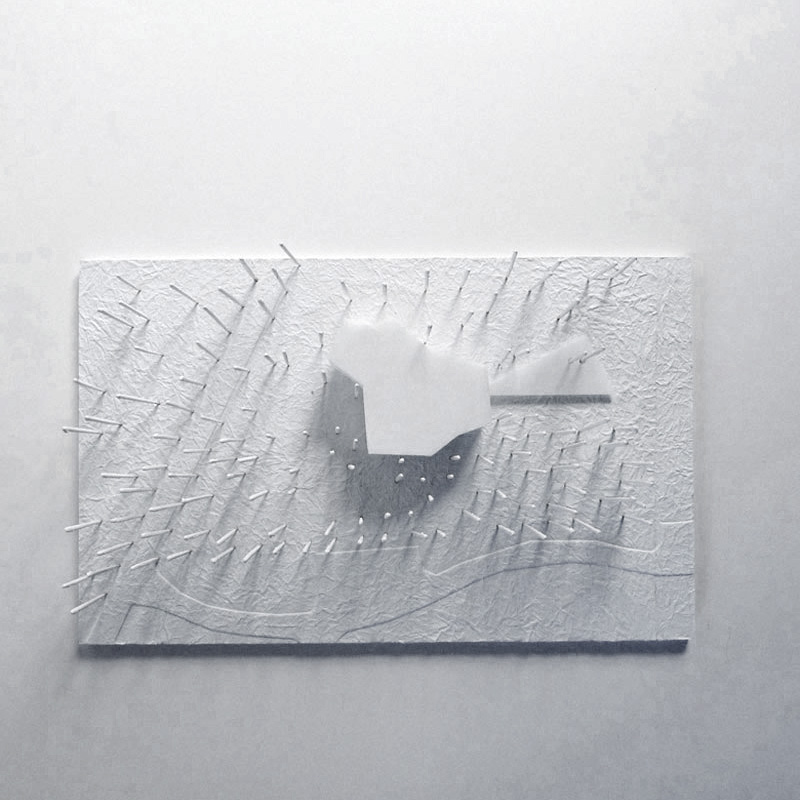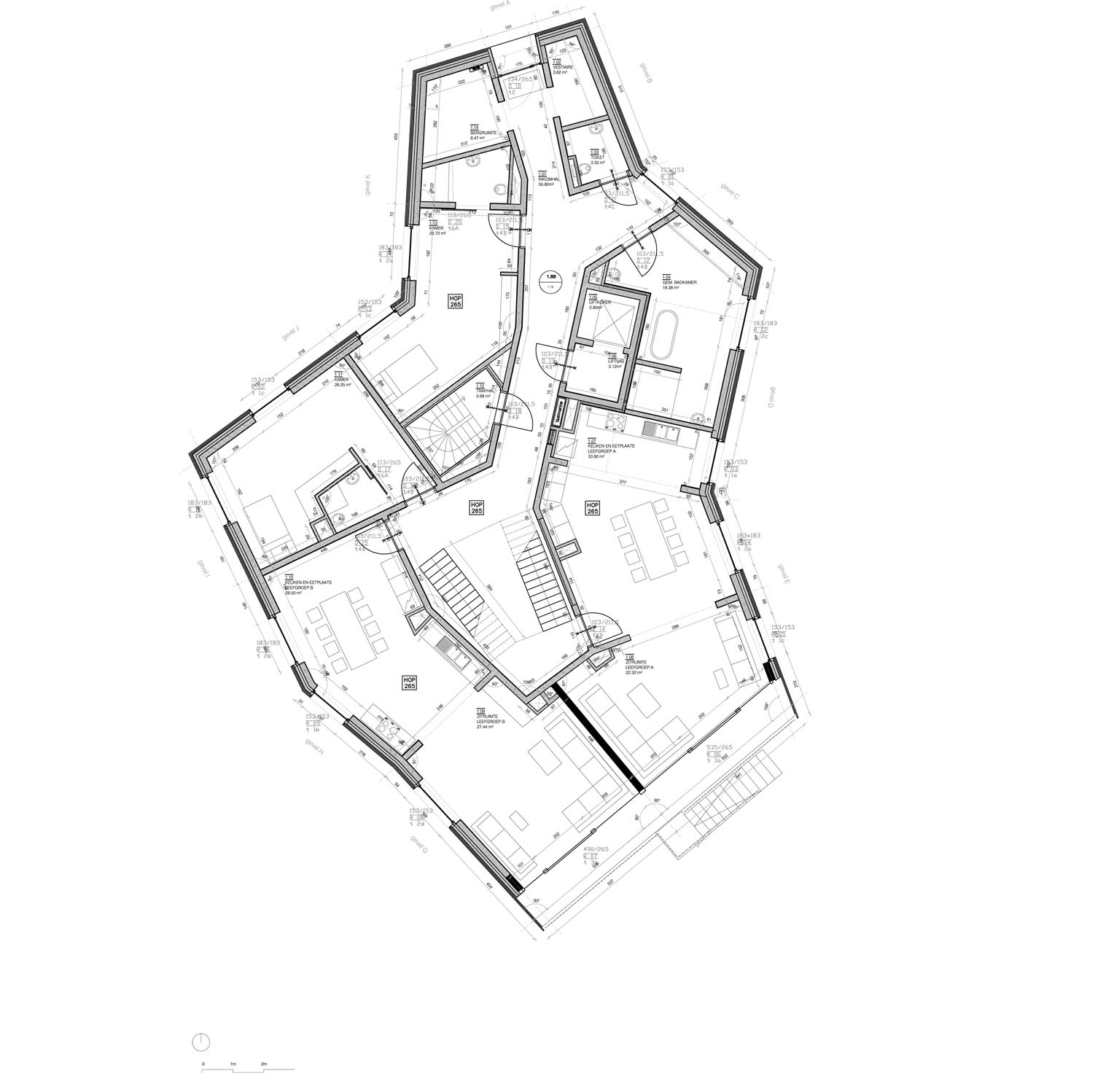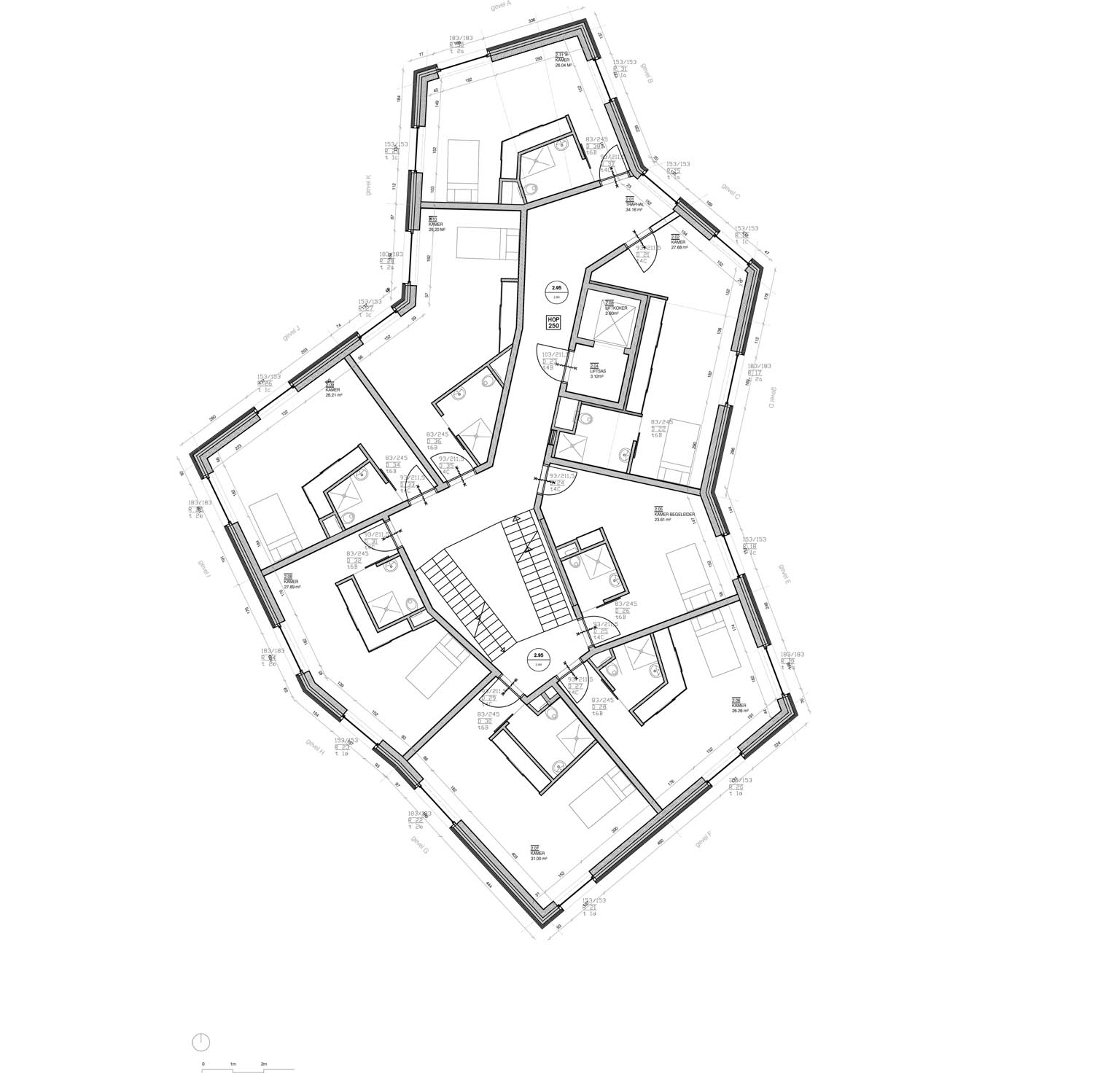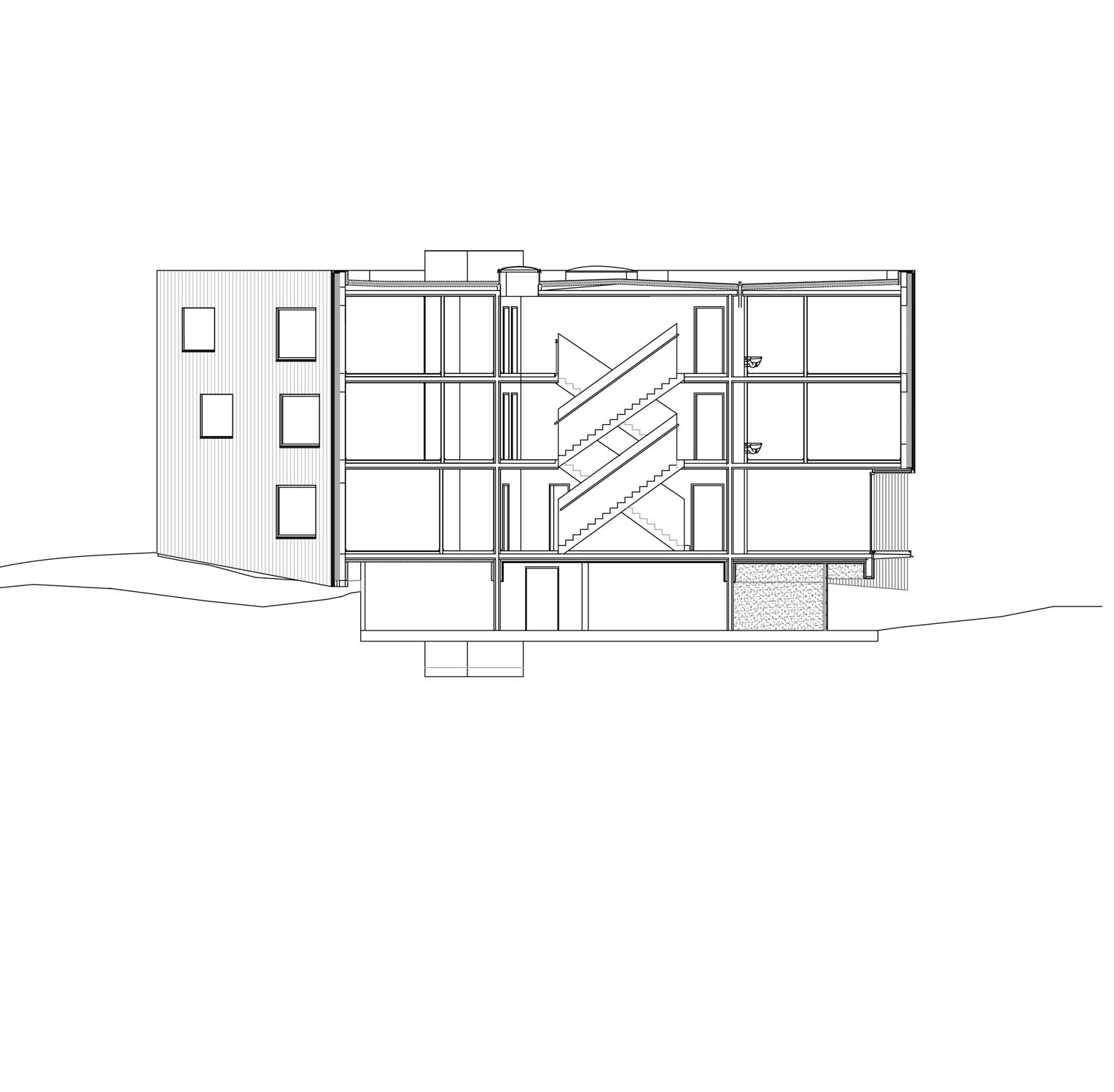 Link al proyecto completo en 51n4e
[wpcol_1third id=»» class=»» style=»»]
51N4E tasks:
Full process
Project team:
Johan Anrys, Freek Persyn, Peter Swinnen, Karel Verstraeten, Jan Opdekamp, Paul Steinbrück, Marian Beschoner
Client:
Vzw Monnikenheide
Photography:
Filip Dujardin
Image credits:
51N4E
[/wpcol_1third] [wpcol_1third id=»» class=»» style=»»]Consultants:
Daidalos-Peutz (durability), IVW (safety & EPB)
Structural engineer:
BAS/ Dirk Jaspaert, All-Ingineering
Technical engineer:
Henk Pijpaert
Images:
51N4E & Sannah Belzer
[/wpcol_1third] [wpcol_1third_end id=»» class=»» style=»»]
Location:
Zoersel, BE
Invited competition:
2009
Completion:
2012
Site surface:
4800 m²
Built surface:
1320 m²
Construction cost (excl VAT):
1180000 €
[/wpcol_1third_end]