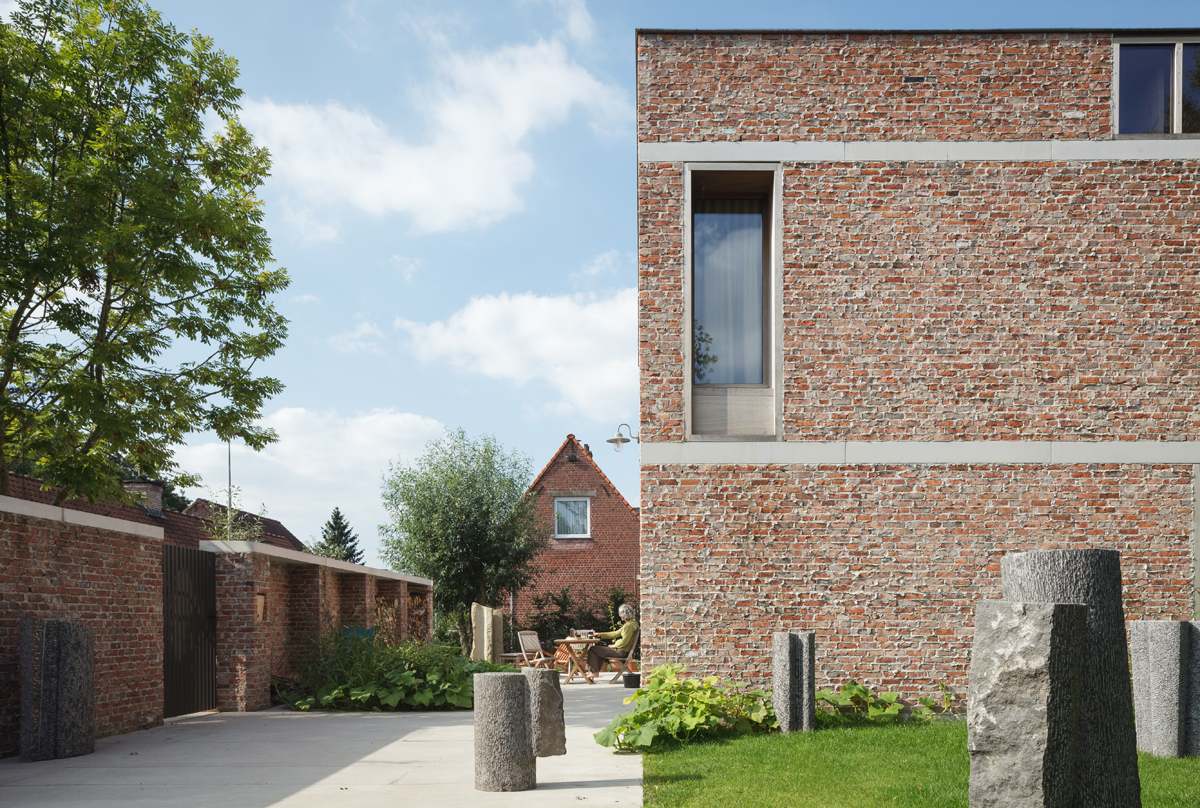 Source: raamwerk Van Gelder Tilleman
Photgraphy: Stijn Bollaert
The challenge of the project was to built a house and a workshop on a corner lot with limited space. A closed off, but well oriented outdoor space arises by separating both volumes on the plot. The paved outdoor area provides a place to work at sculptures in stone.
A shifted position on the plot provides adequate privacy but also opens up some chosen views on the surroundings. Workshop and house each have their own spatial proportions, but they share the same idiom. The two structures are slightly different, but have the same formal language.
The architectural language refers to a vernacular composition of elements : masonry walls bear concrete beams. The concrete beams support wooden beams.
The façade is defined by the rhythm of the wooden beams that forms a frieze. In the architecture of the Greek antiquity the frieze refers to the wooden structure of the primitive hut. The ornament is an abstraction of the structure. The visible ends of beams in the house and workshop are ornaments in the facade and provide insight into the structure of the interior spaces.
The concrete layers divide the brick walls and articulate the internal organisation of space. The walls are made in used brick with articulated bulging joints. This create a tactile surface which captures light and shadow. Chalk is added to the mortar to give the joints a more white color. The desired color and texture are the result of making on site samples of brickwork. (Actually we tried a few experiments ourselves to find a good result) The precast concrete units are made on site, in a white cement based concrete to match the colour of the masonry joints. The bricks are recuperated from an old demolished factory building in the neighbourhood. To achieve the wall texture we asked the masons to let the mortar bulge out between the stones. Then they used a dry brush or their hands instead of a trowel to remove the redundant mortar on the joints. This required a specific sensitivity and skill from the masons to achieve a consistent result for the whole building.
Inside, the house and workshop creates a centrifugal circuit of rooms around a central core . The spatial flow of rooms follows the rhythm of the occupant. The circulation is done in a functional manner with a minimum loss of useful space. Each room has its own identity through the different changing light , views and variety in length and width.
The upper rooms and workshop are pleasantly illuminated. The light reflects on the whitewashed plywood ceilings and beams . The seemingly closed facades each generate light and open interiors. The interior material pallet consist of a natural sand/lime render, polished concrete and white oiled plywood and beams. The lime render is mixed with fine sand and an amount of marble dust which results in a rougher texture and a subtle variation in colour. The walls stay unpainted.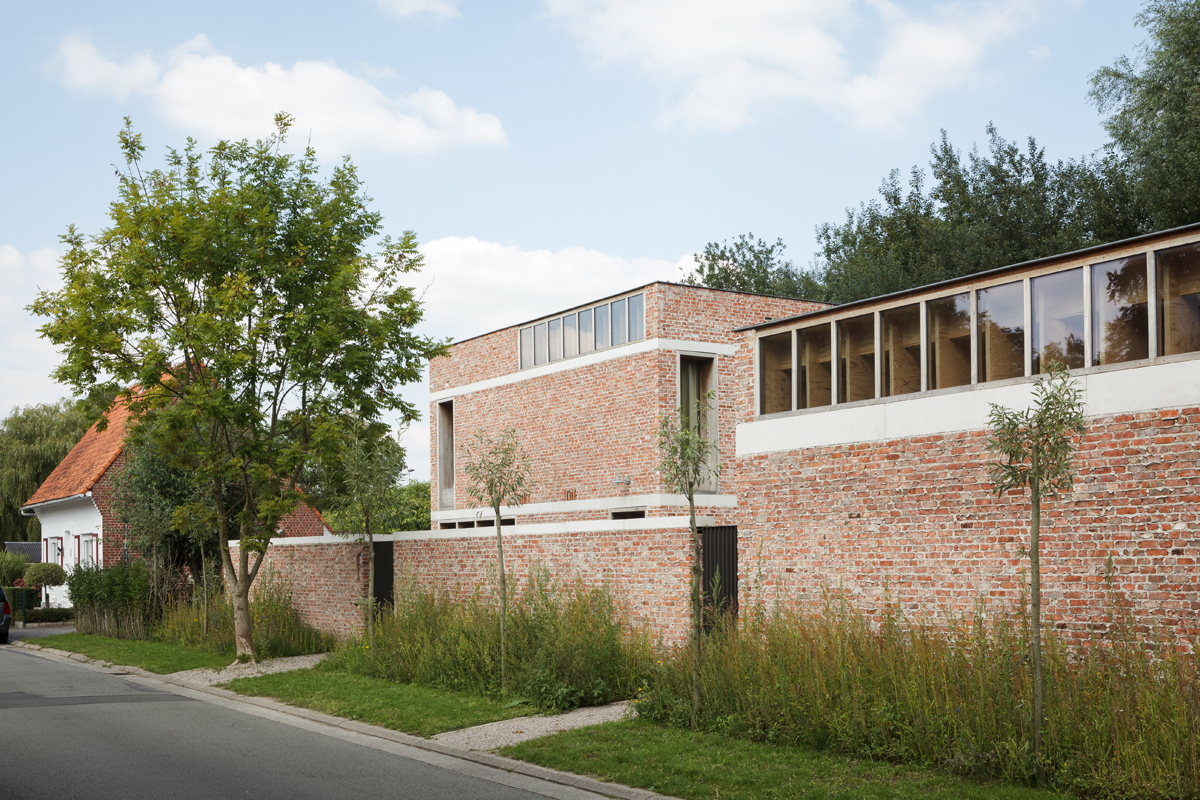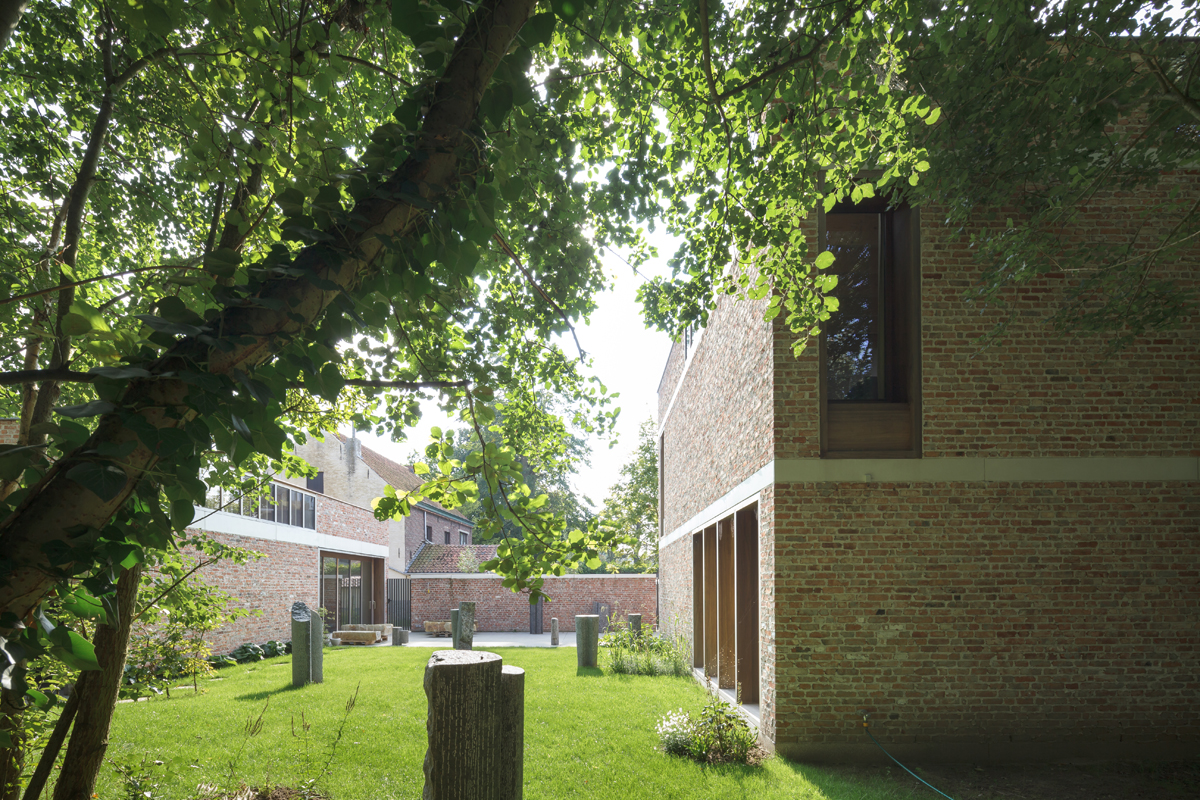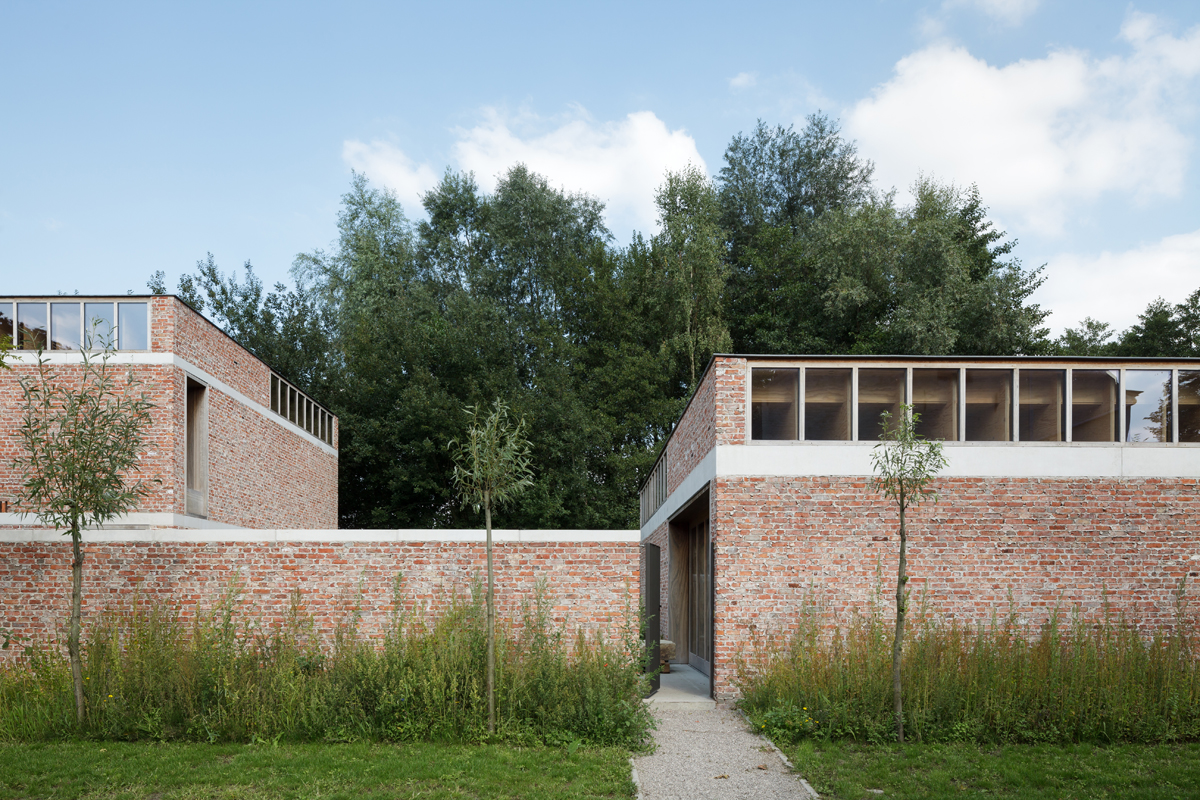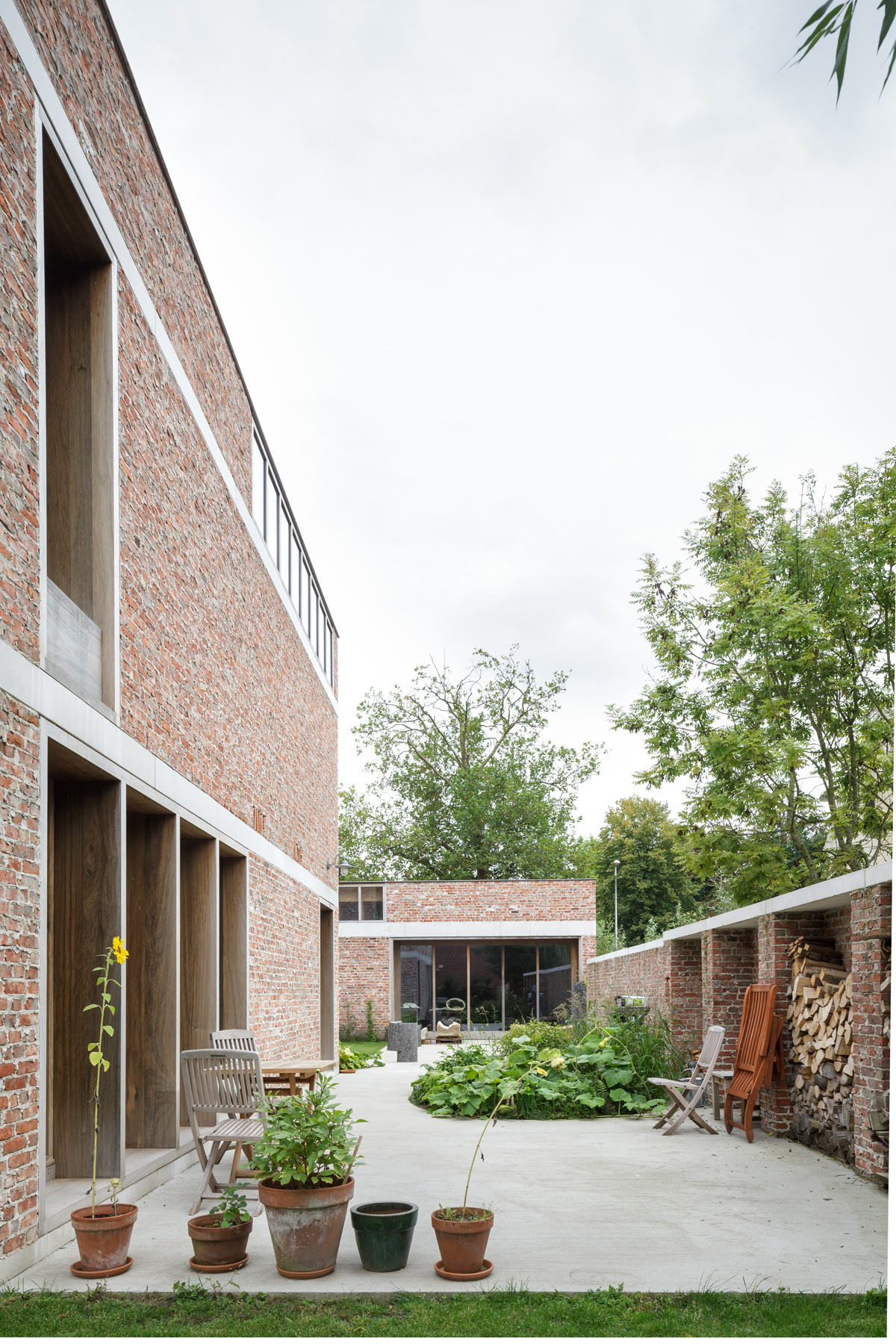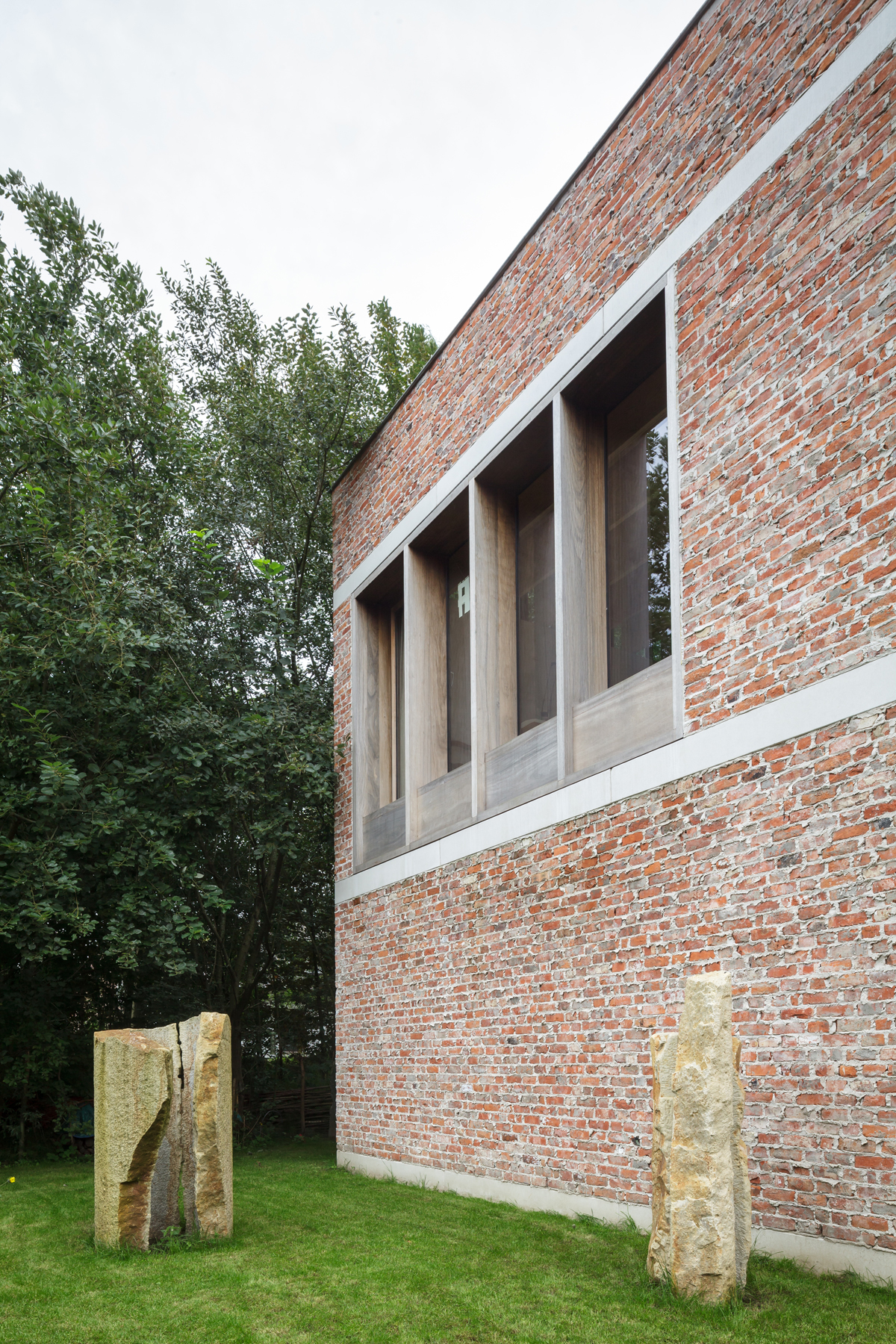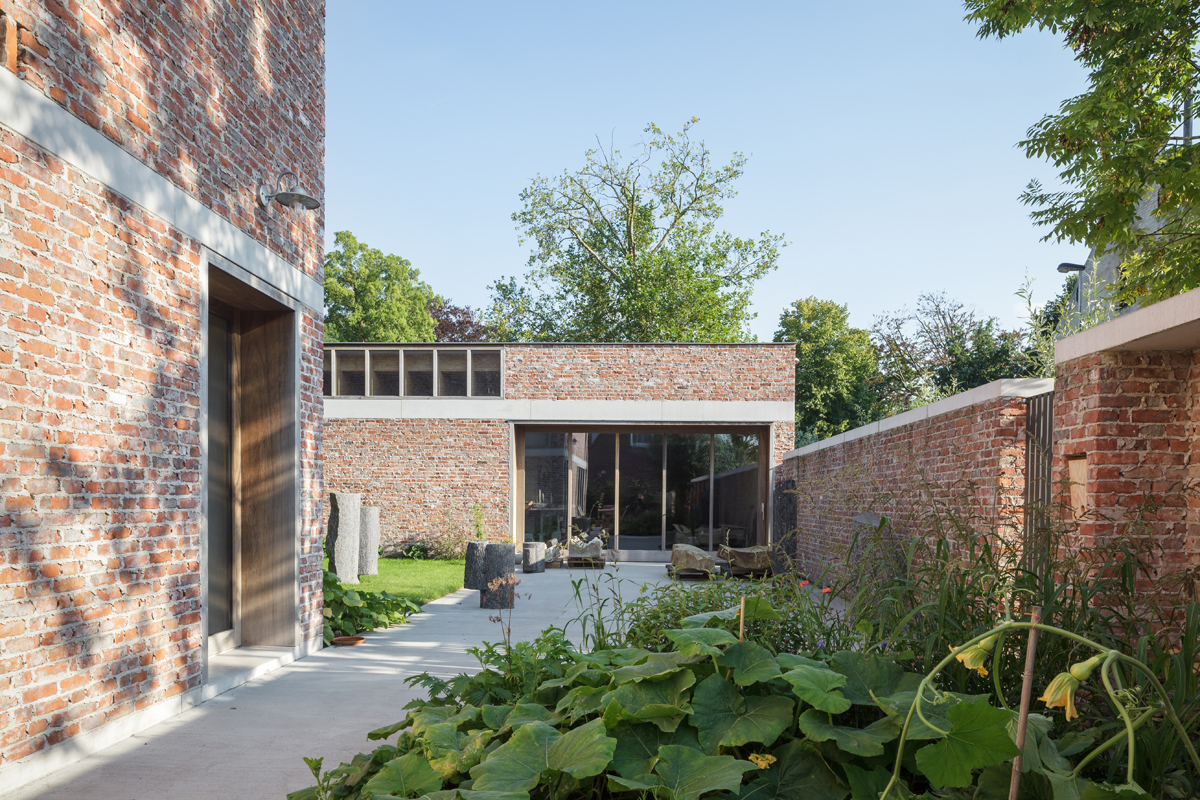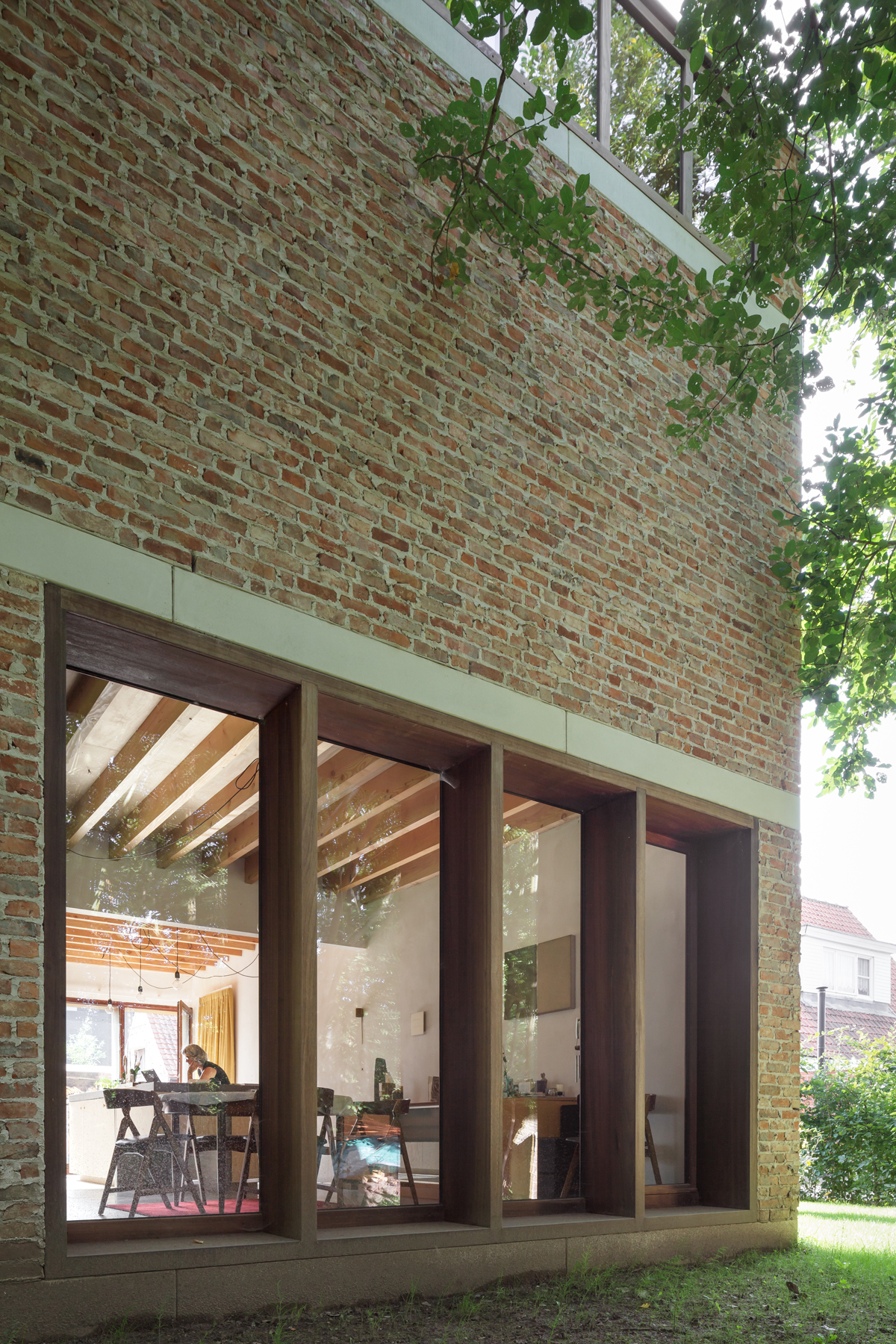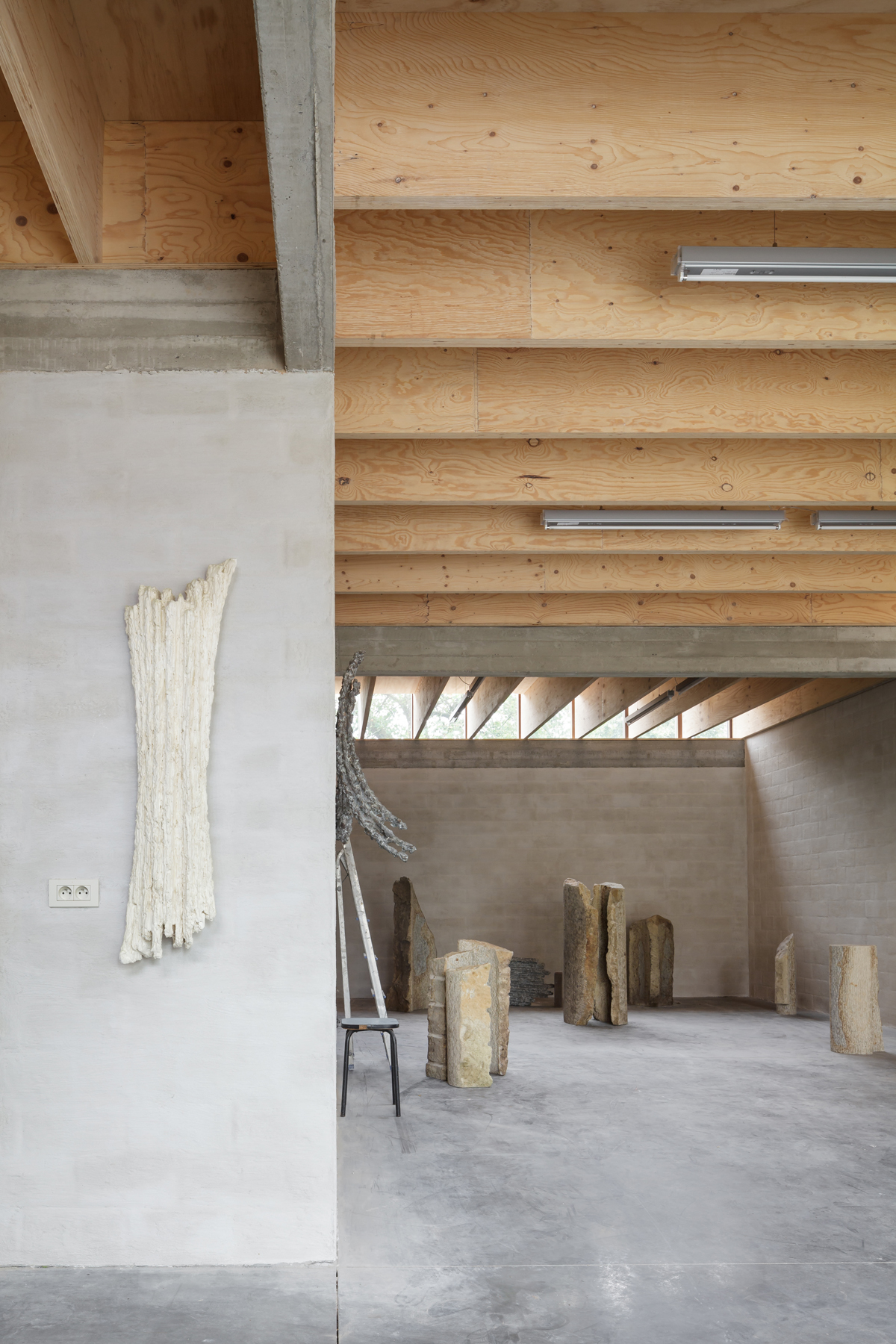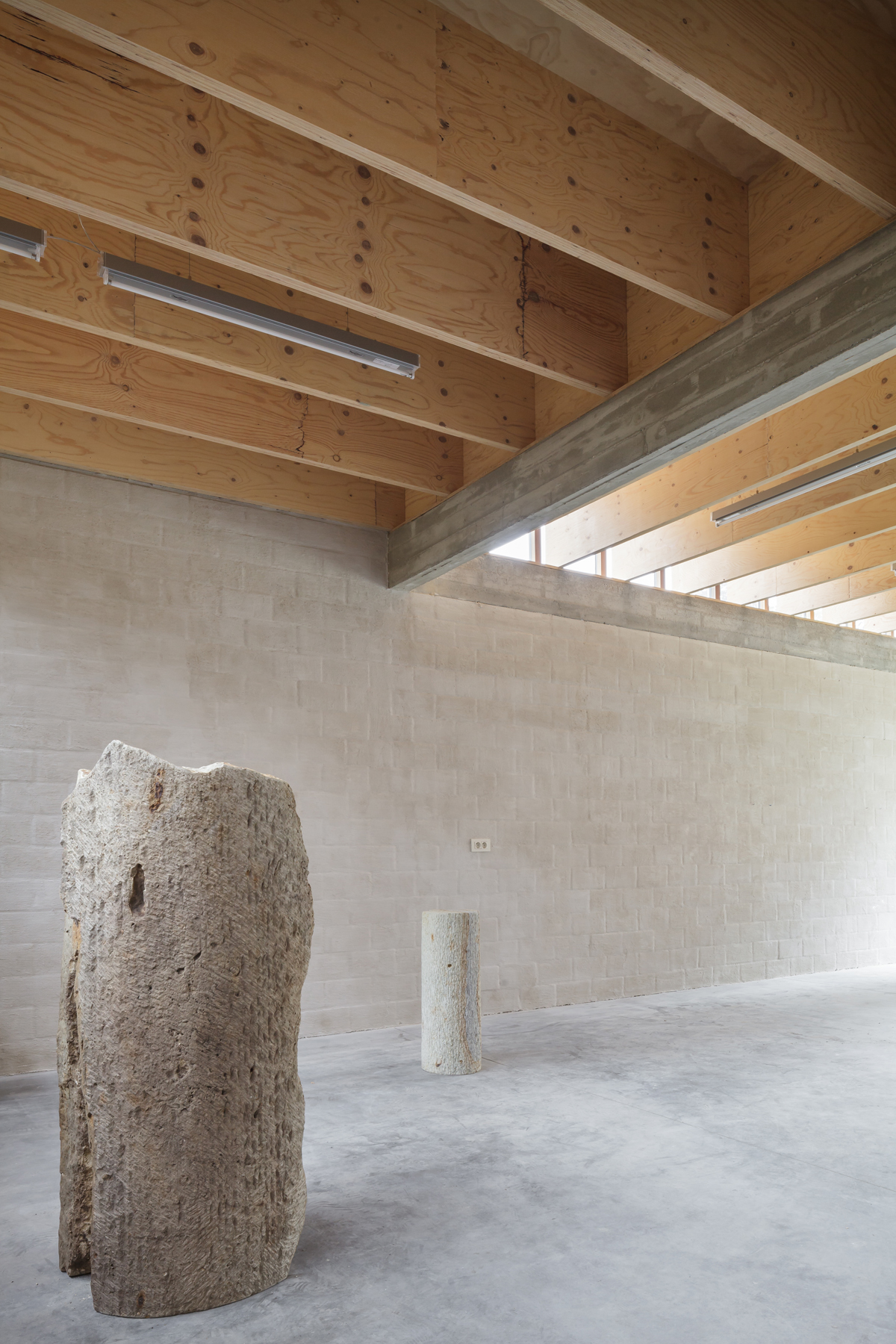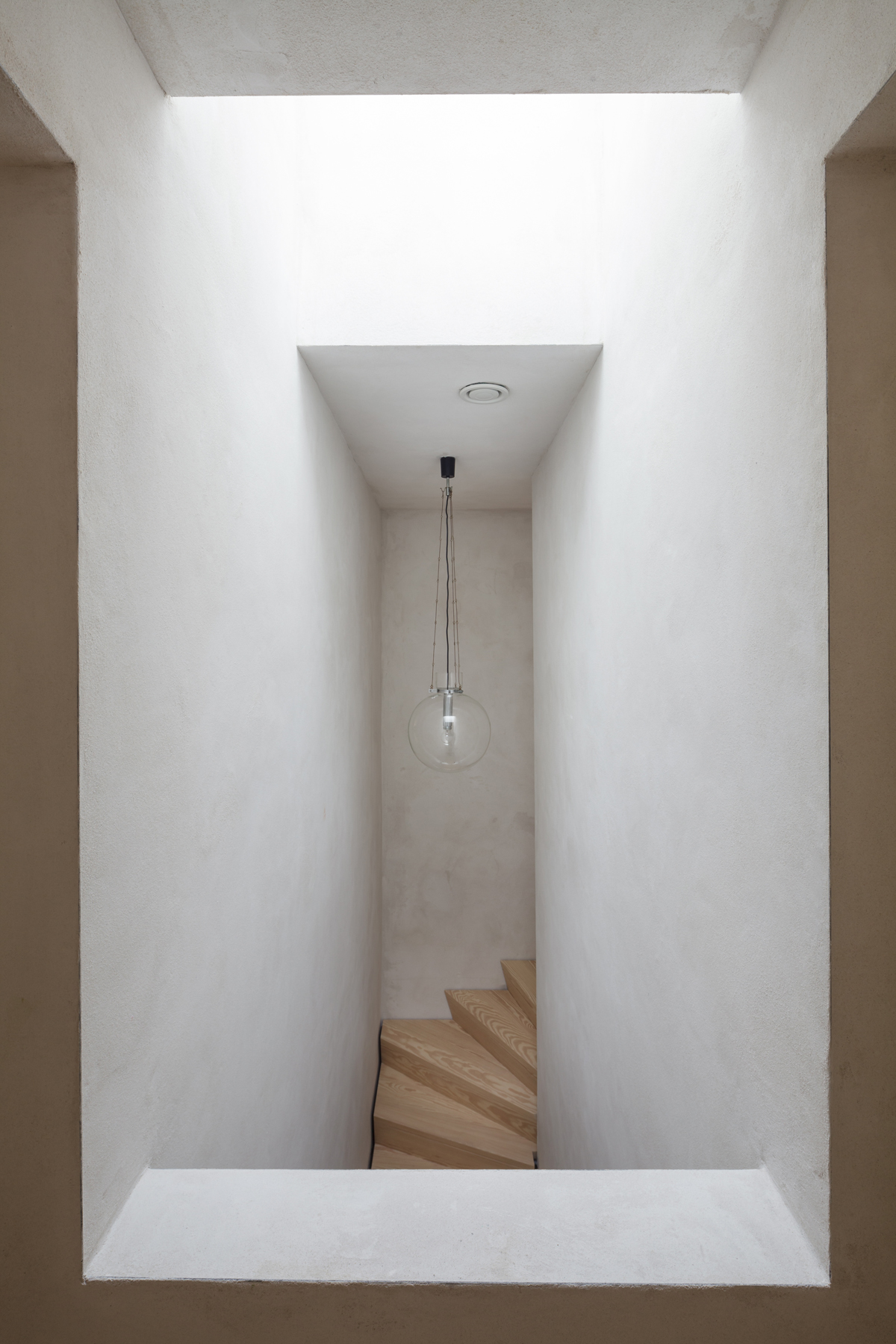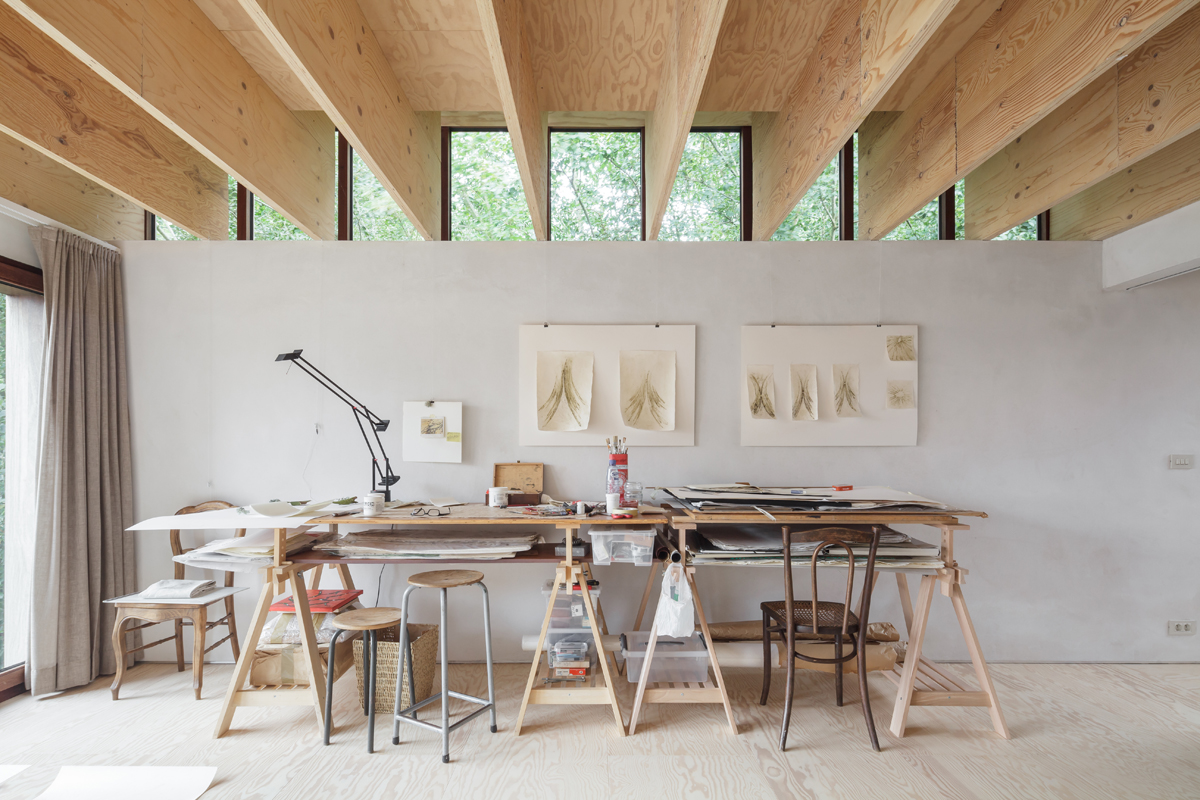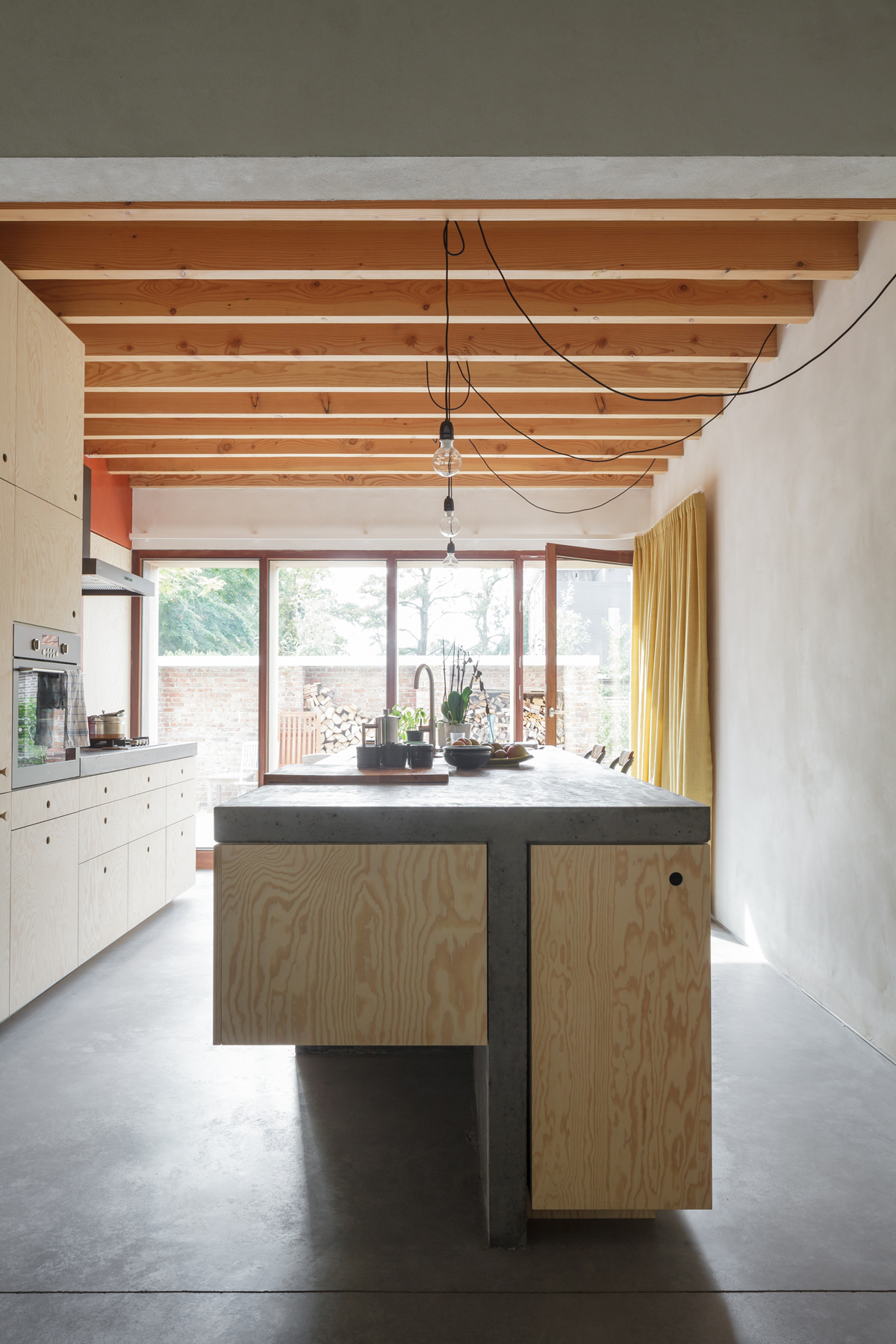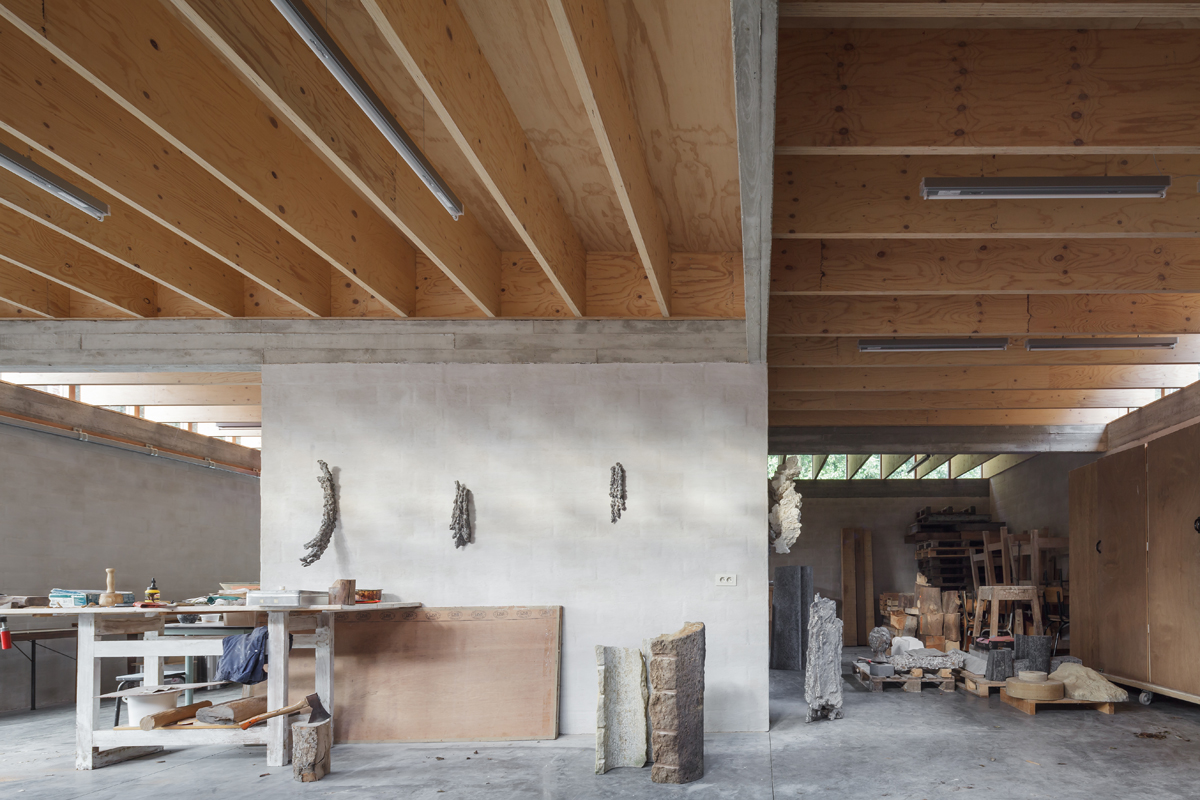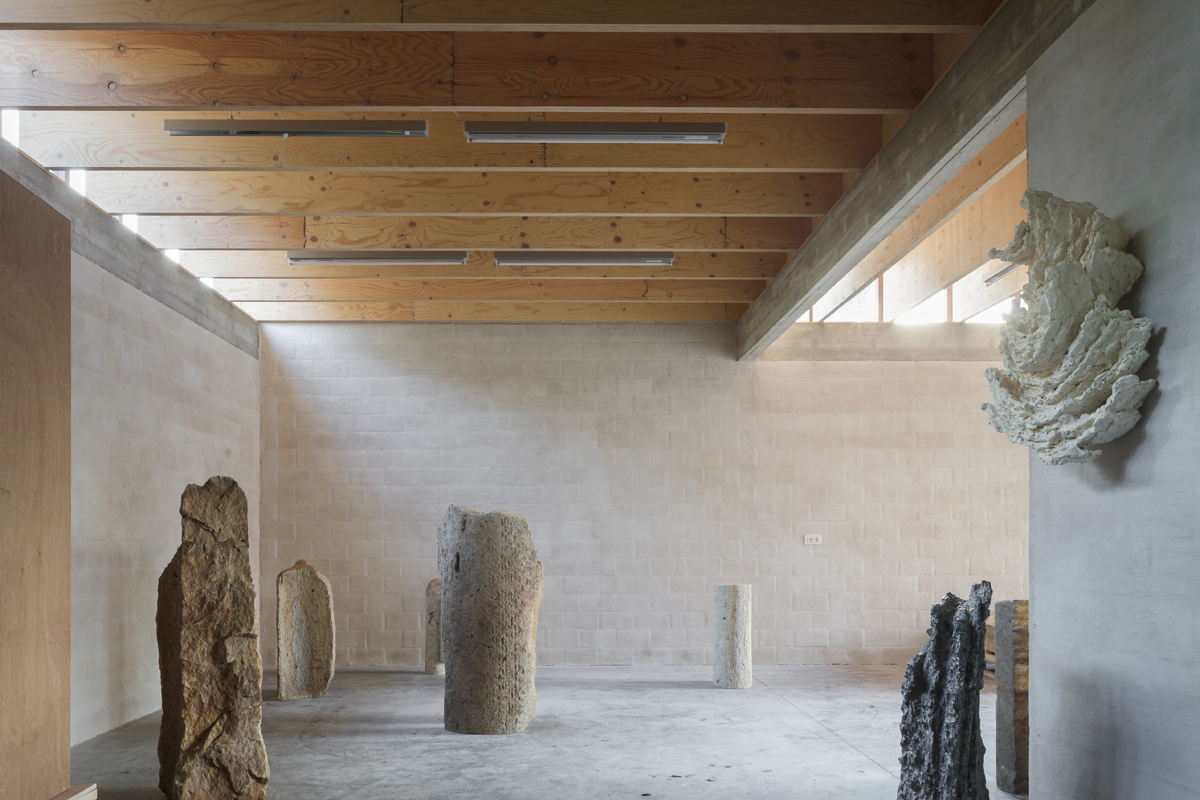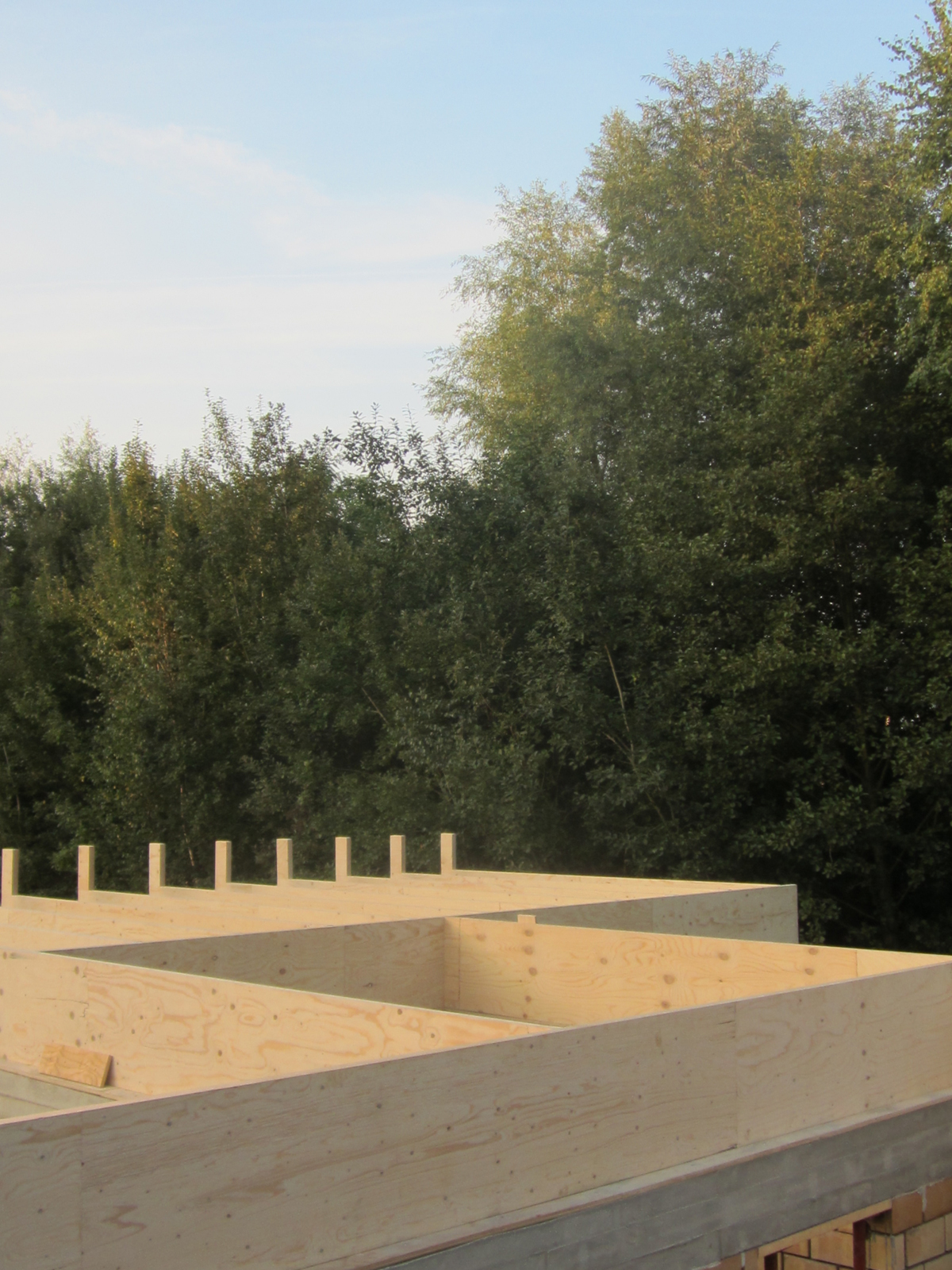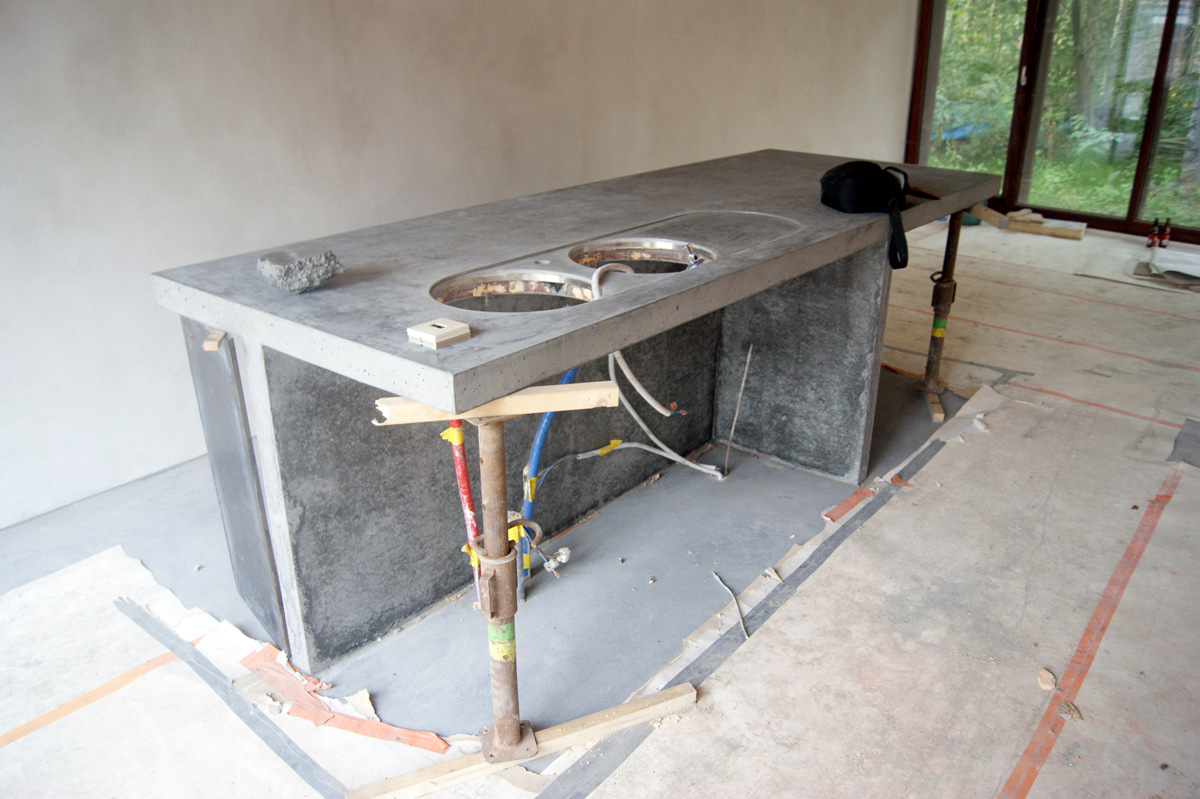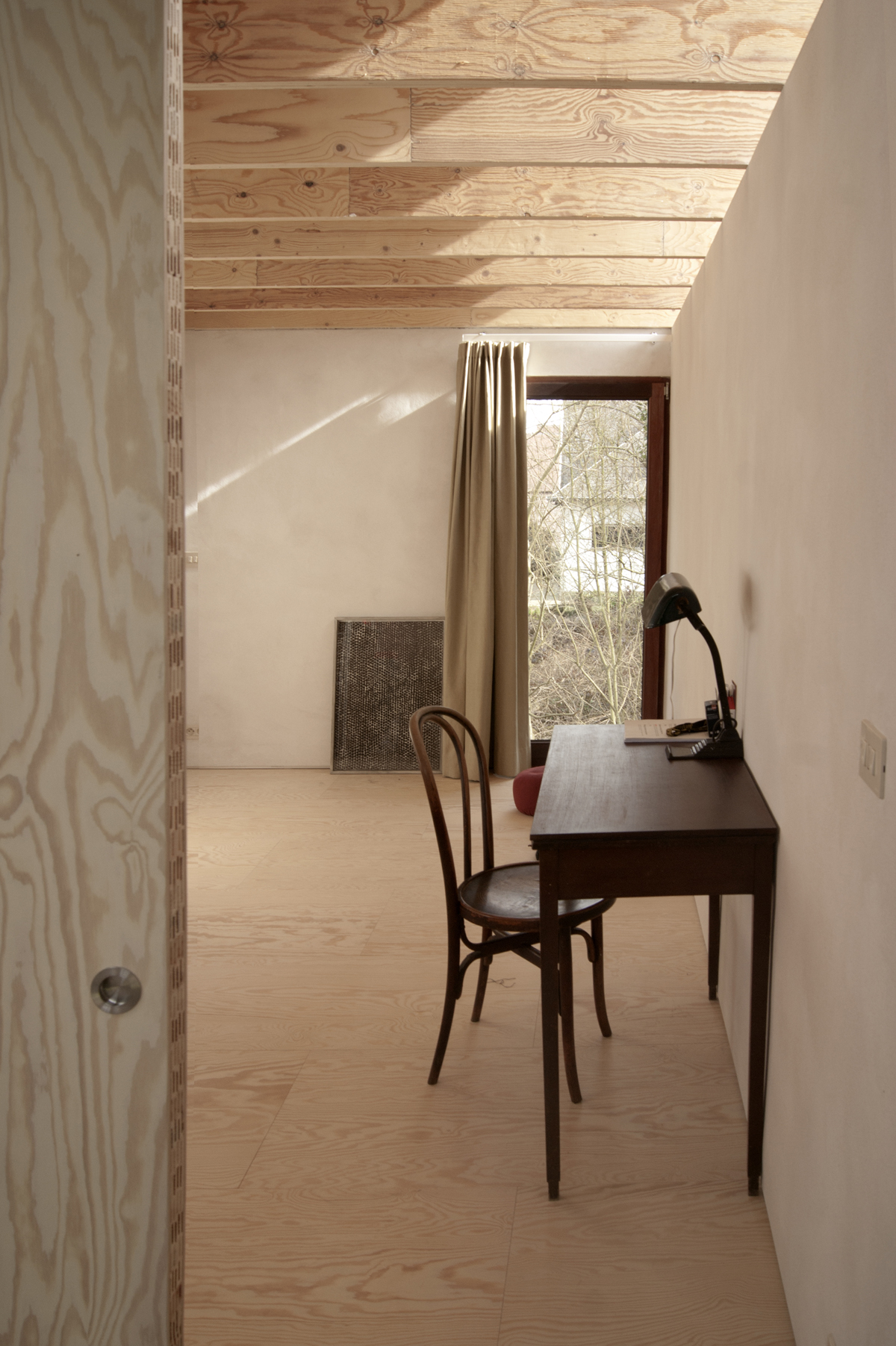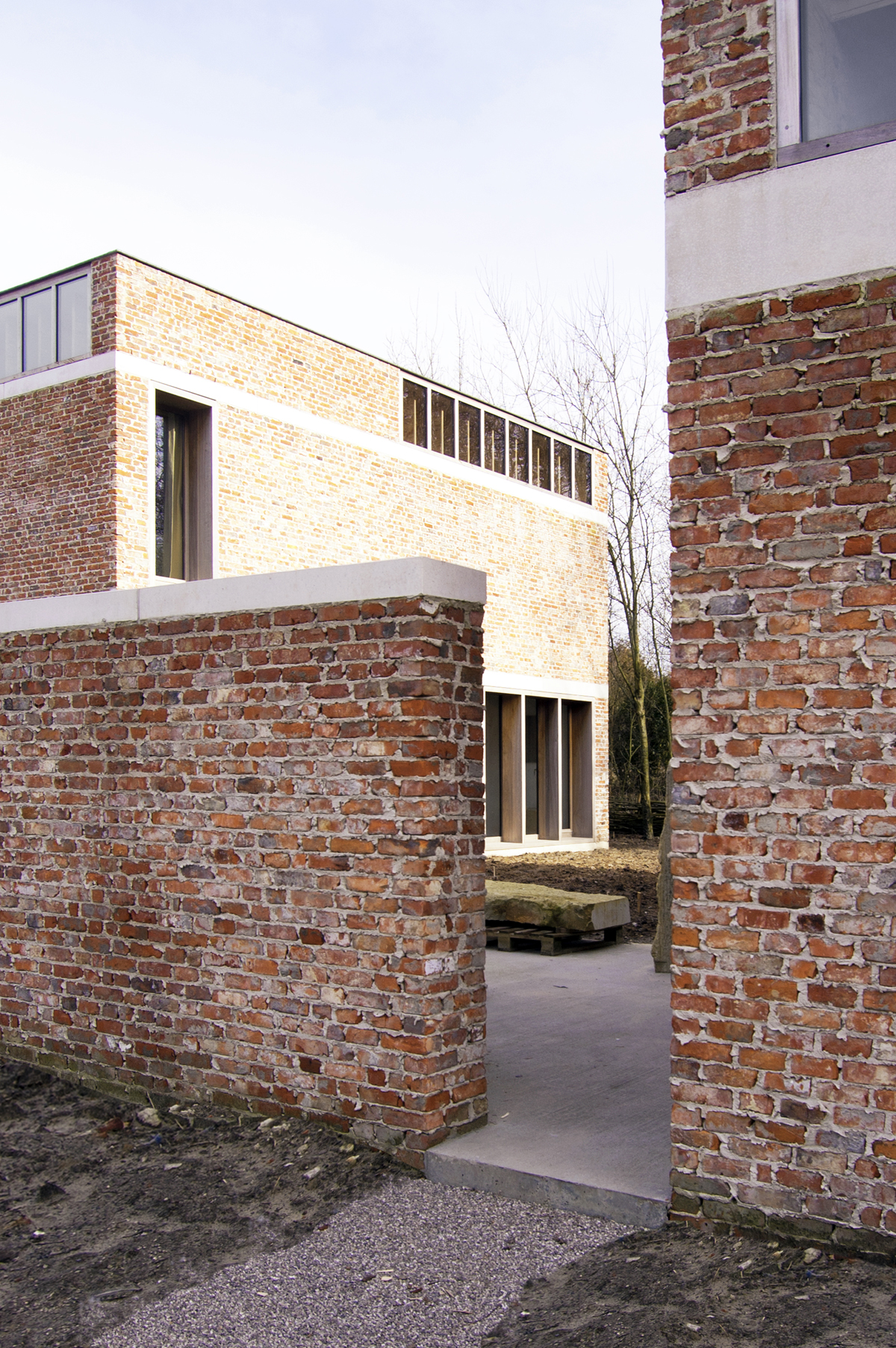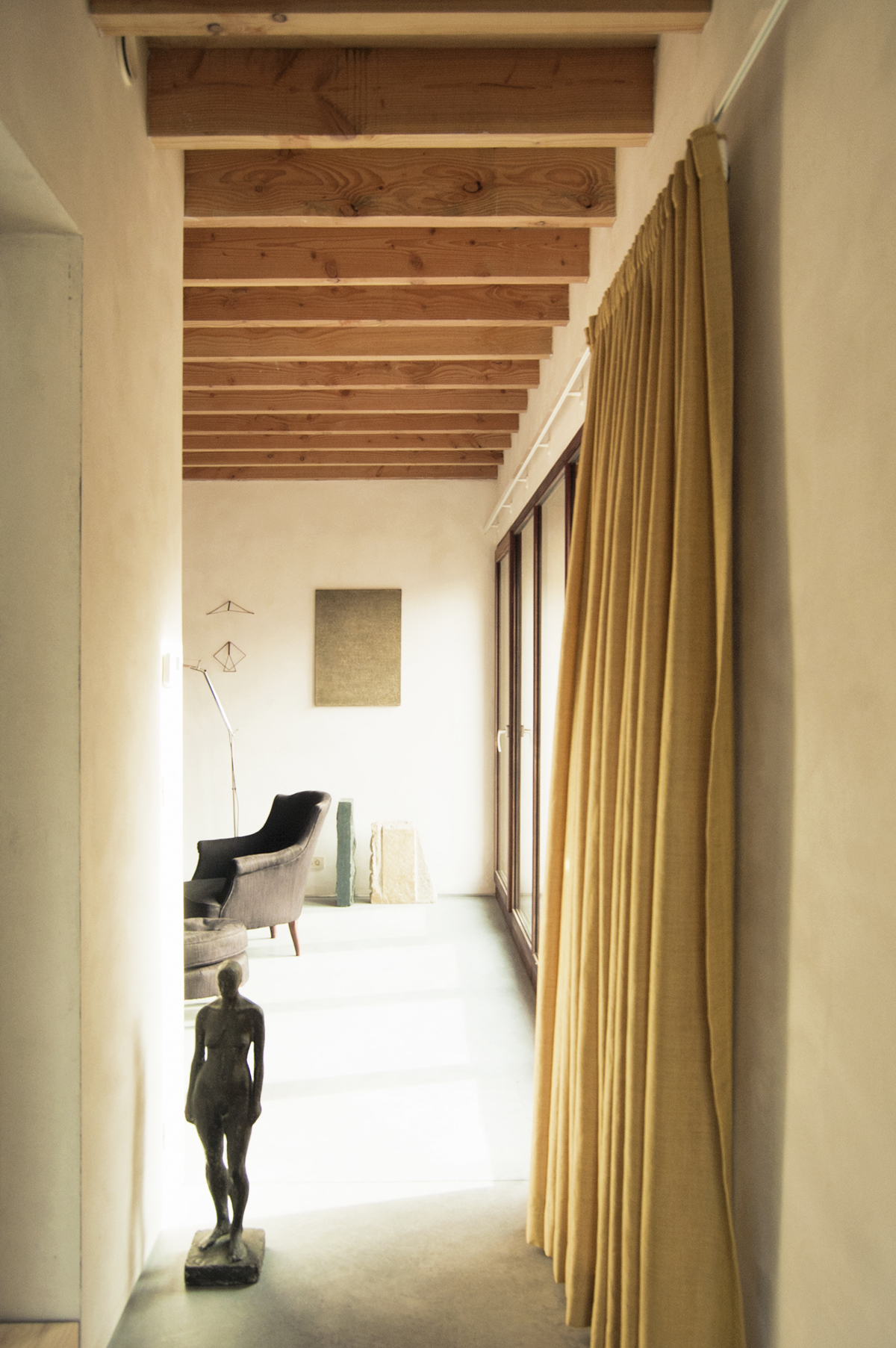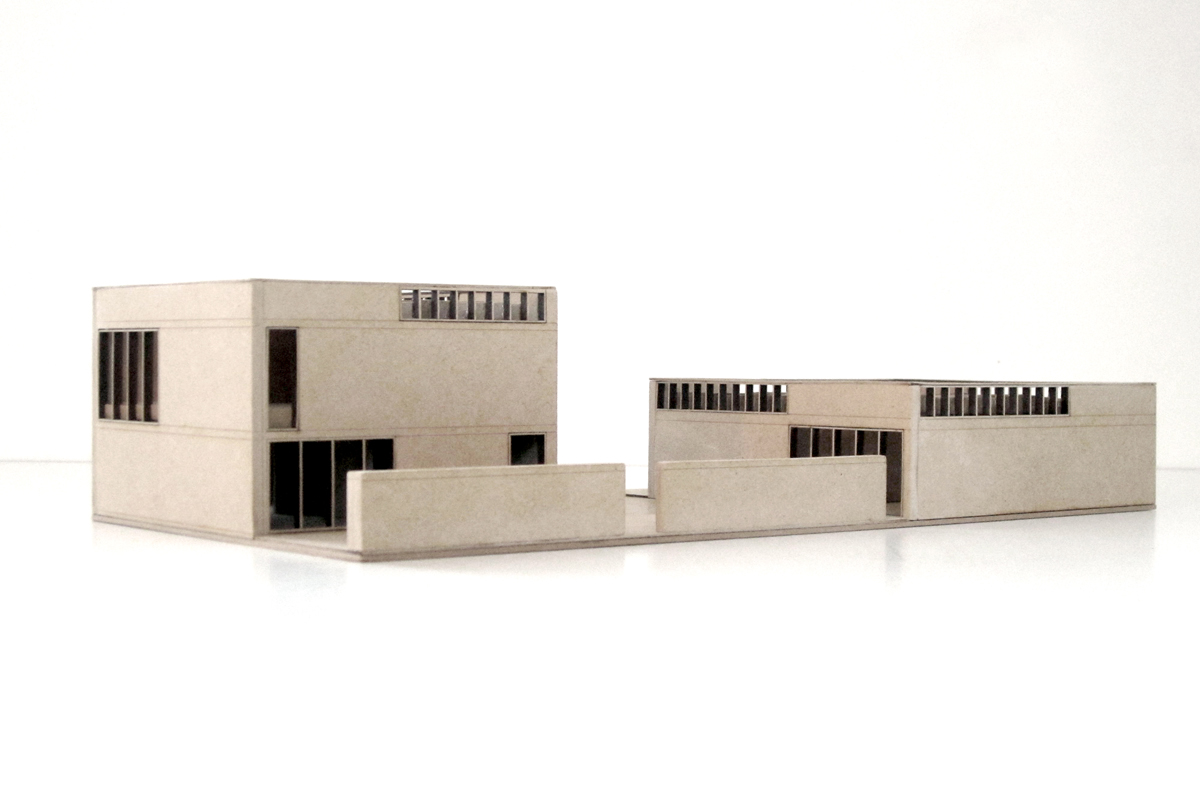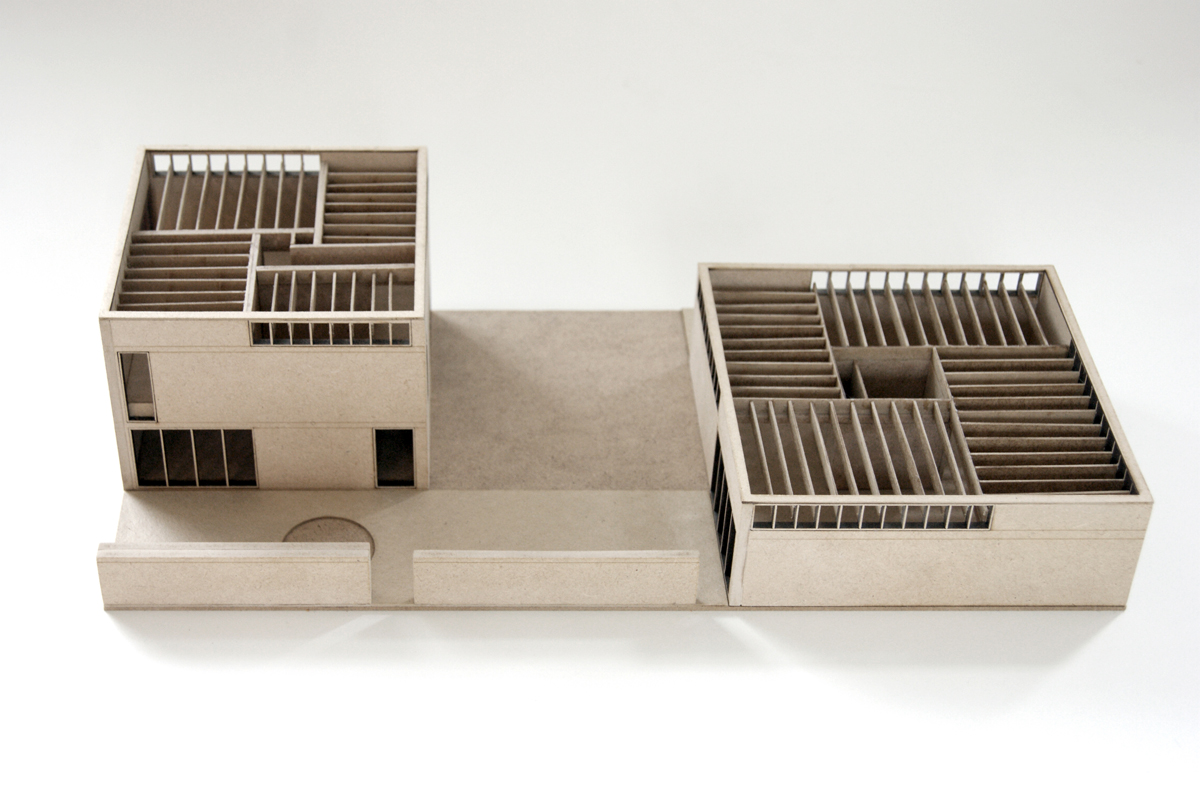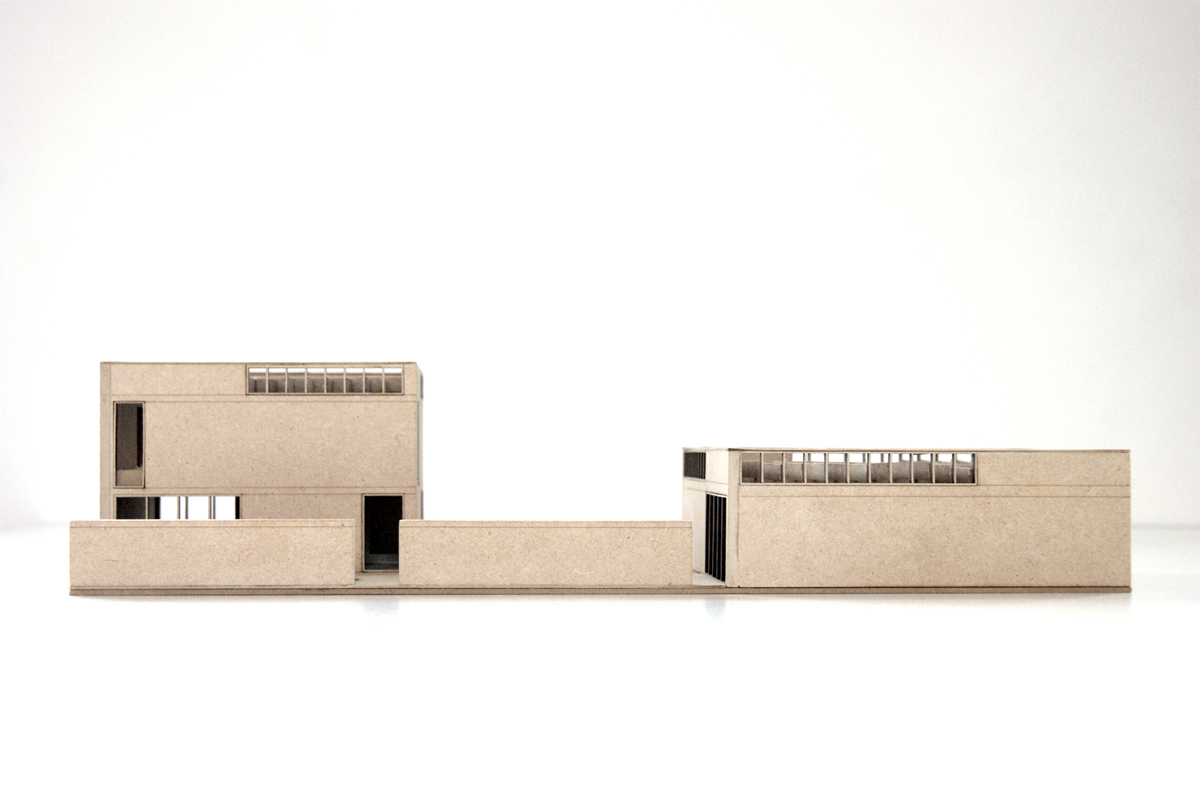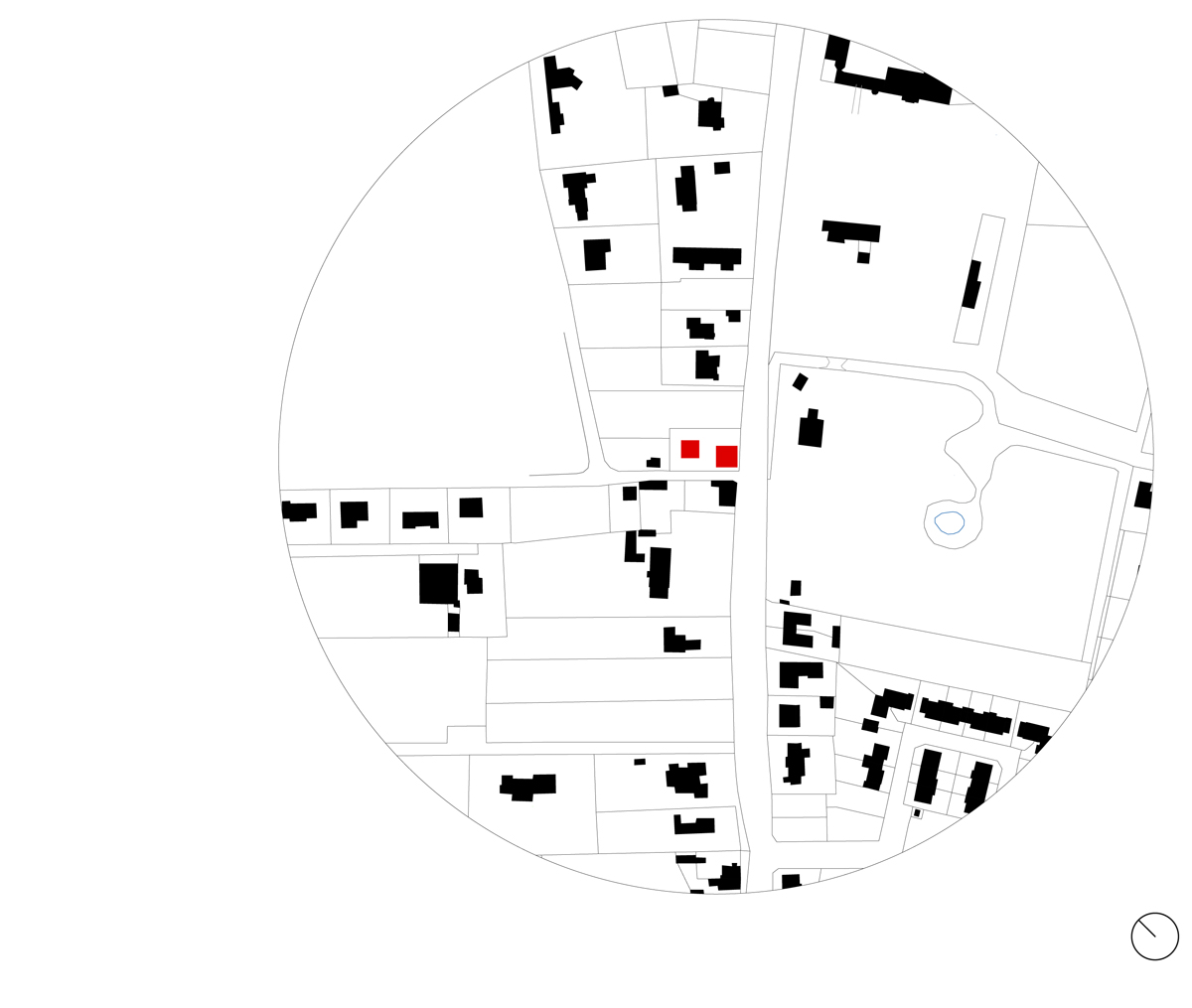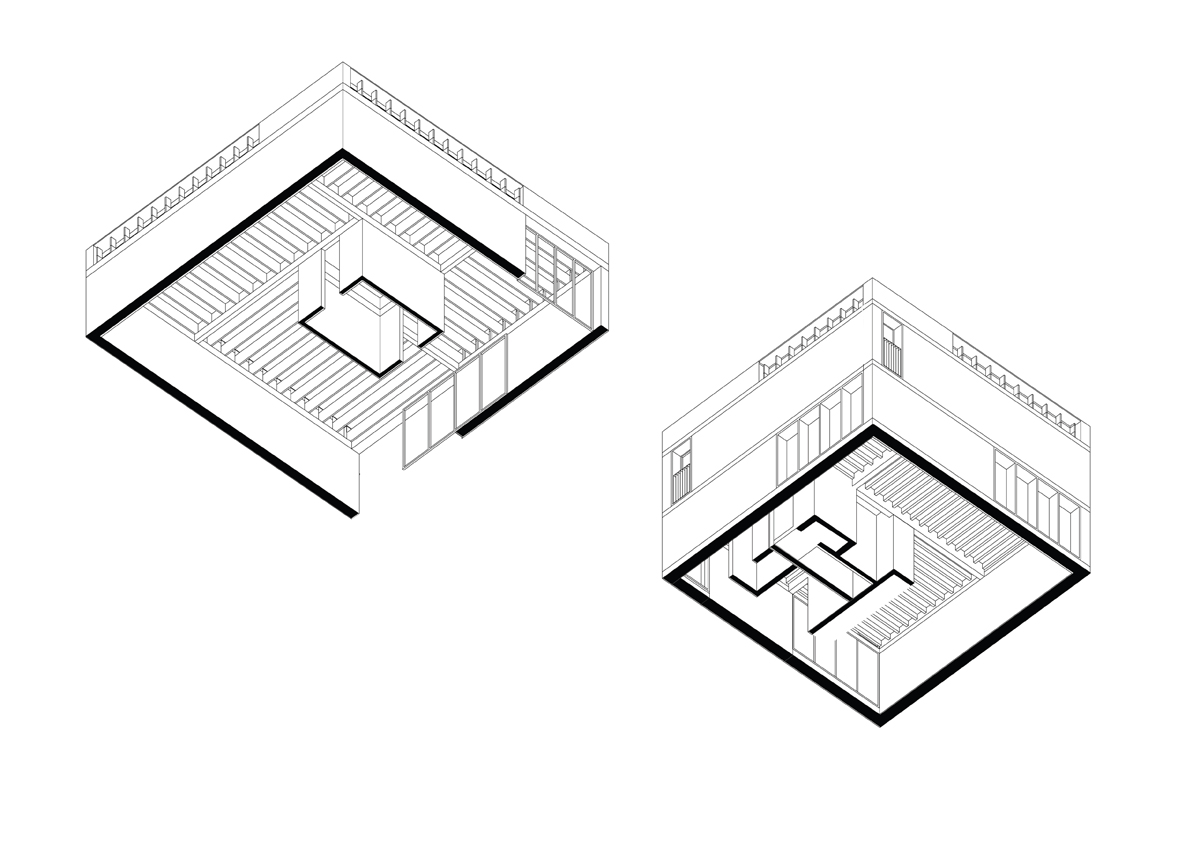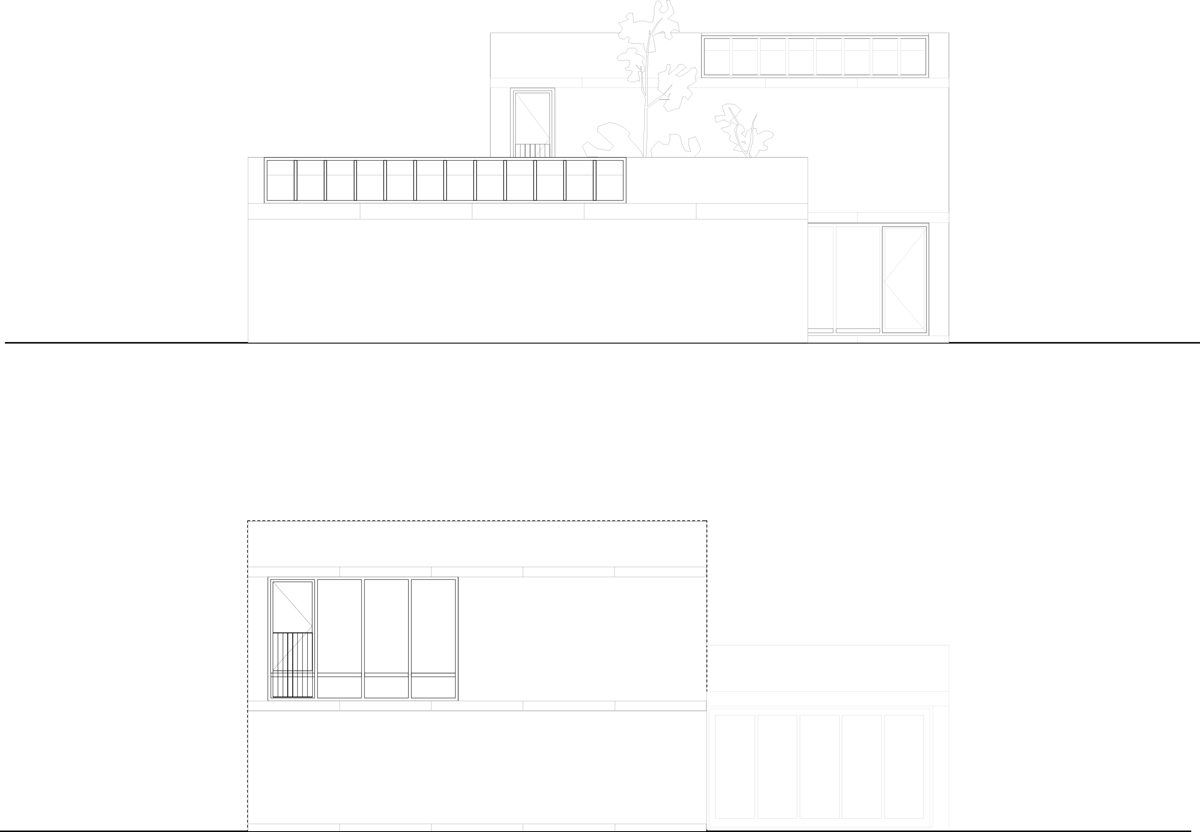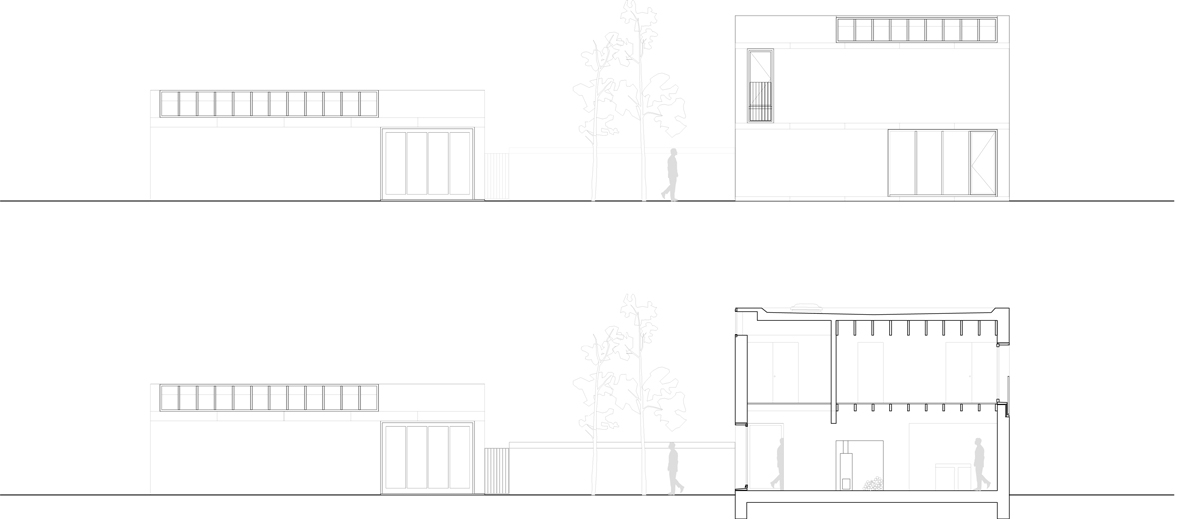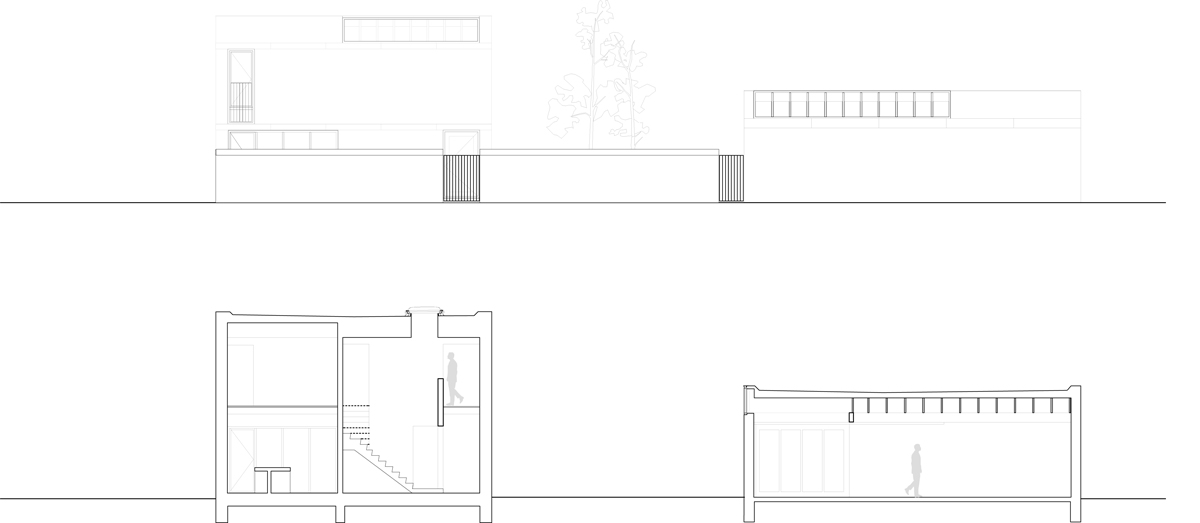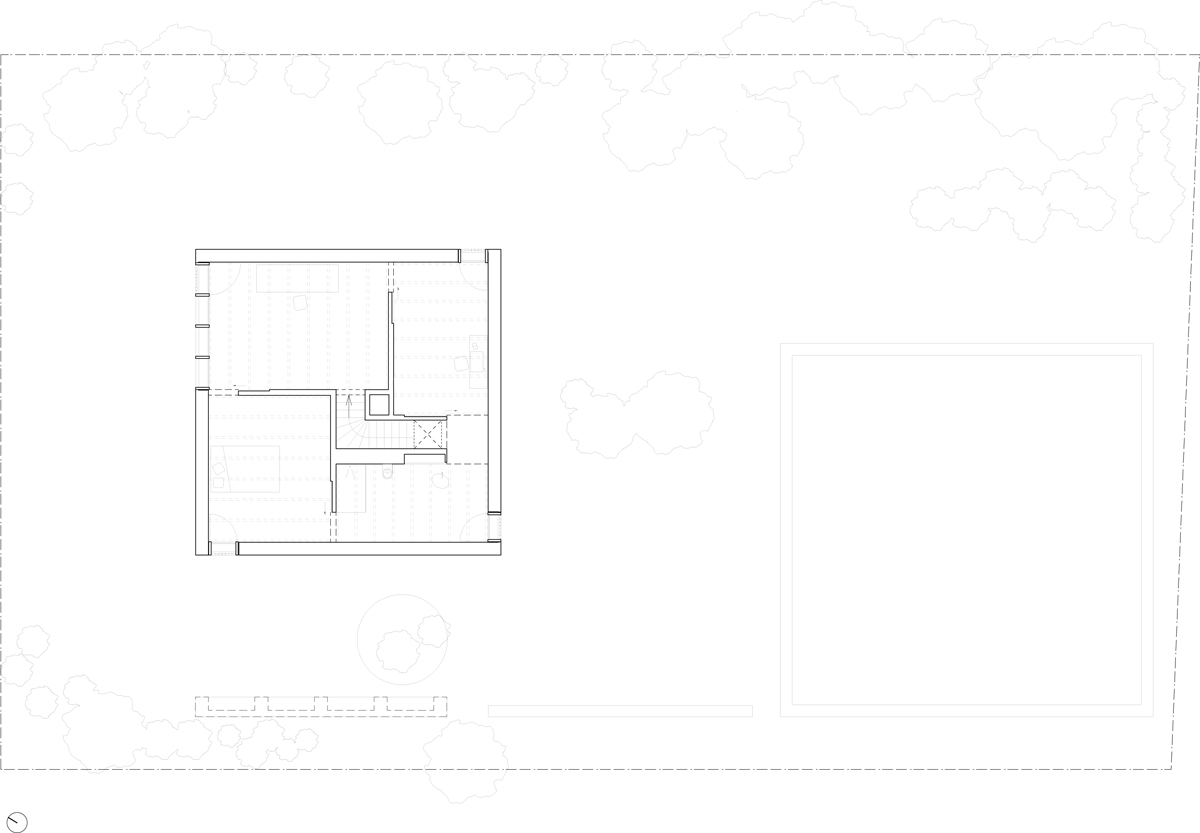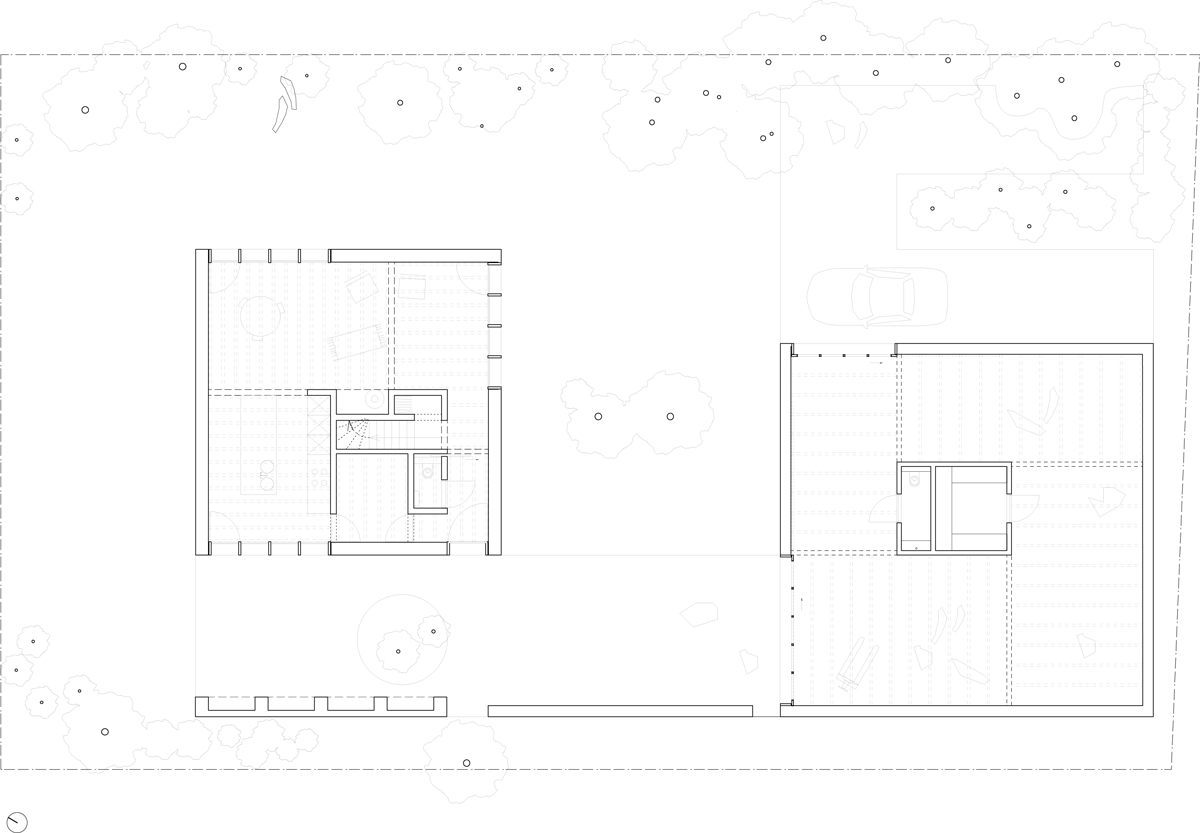 Location:
Mariakerke (Gand)
Completion date:
2015
Client:
Klaar Cornelis
Structural Engineer:
Engitop
Main Contractor:
de meiboom bvba
Photographer:
Stijn Bollaert