| Benjamin Barrera, Pedro Rodriguez-Parets, Cristiana Vega
| 2015 | Master course 1 | Accademia di Architettura di Mendrisio
| Professors: Piet and Wim Eckert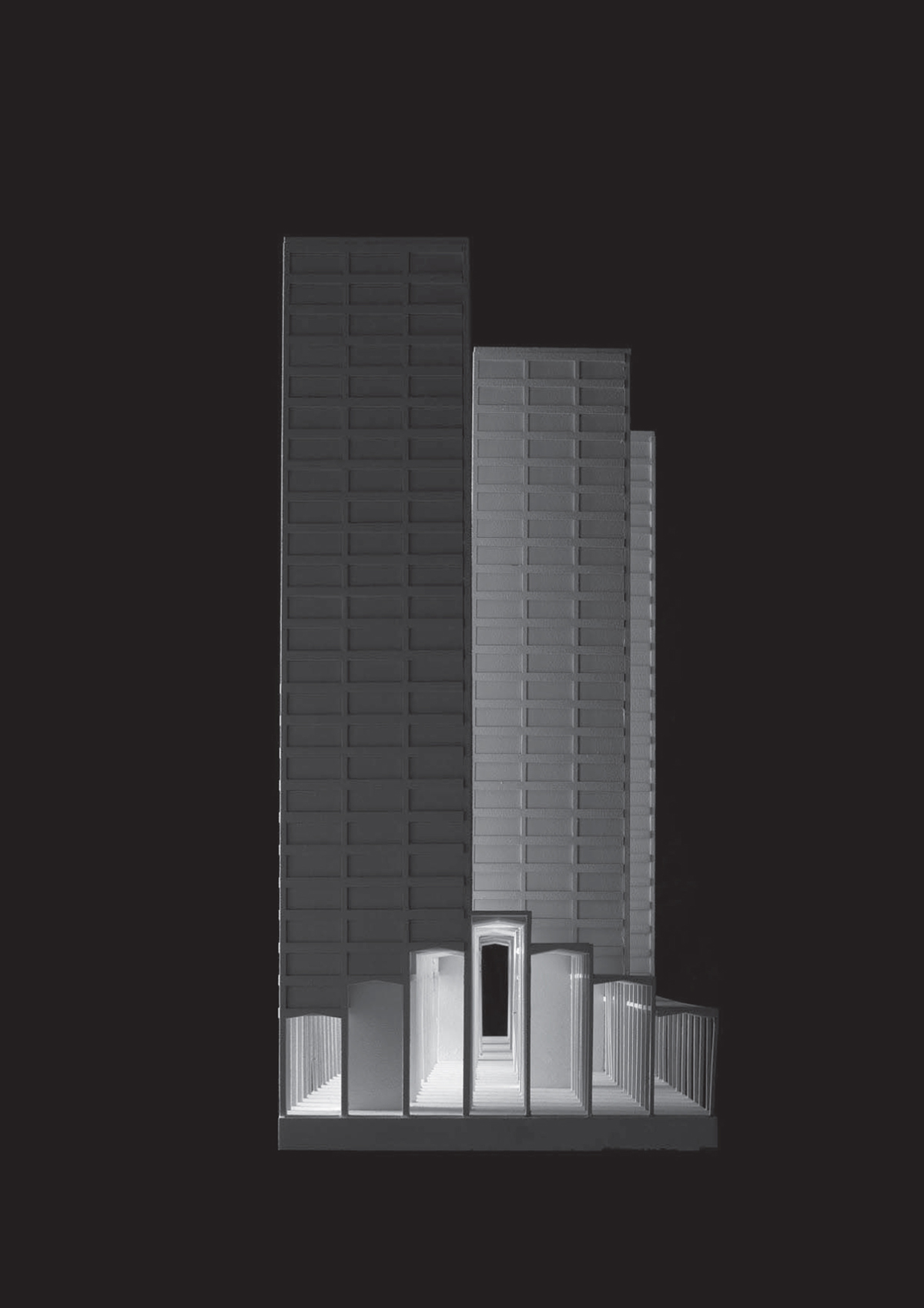 Current statistics show that the population growth of Zurich continues without pause. Creating space for more than 80'000 new residents is a significant challenge; yet, it is also a tremendous opportunity in a city where land annexing is not under discussion, industrial brownfields have been completely converted, the boundaries of urban development have been clearly mandated, undeveloped land reserves are disappearing dramatically, and where the remaining employment zones must be preserved for political reasons. Last but not least, existing jobs must be secured and additional employment created in a ratio of approximately 1:1 with the number of inhabitants.
Zurich can only continue to grow internally, from within the existing urban fabric — «Inner Densification» is the name of the city's strategic approach.
This means that the potentials of existing buildable land, as defined by the City of Zurich's building codes and zoning plans, must be fully exploited or, where appropriate, permissible densities increased. Concurrently, the city council continues to adhere to its Zurich 2035 strategy: density should be carried out in a high-quality and spatially differentiated manner, the unique nature of the city's districts preserved, and living space provided for all of the city's manifold residents.
«Growth, but appropriately» is the credo.
Architecture and urban planning, in this context, have not performed as solo acts for quite some time — especially in a city becoming more inwardly dense. They are instruments of a greater orchestra and are constrained by a tight-fitting corset of legal, strategic, political, socio-cultural, as well as economic parameters. This is exacerbated by the independent interests of property owners, clients, and major investors. Helmut Schmidt, the German politician famous for his theory of realpolitik, once noted: "If you have visions, go see a doctor." Architect Marcel Meili even refers to a "urbanism of negotiation." Nevertheless, the visions that lie behind inner densification remain more important than ever.
It is within this overarching context that Piet and Wim Eckert, in close collaboration with the Department of Urban Planning at the City of Zurich, conceived the project brief for their students' Fall 2015 studio designs at the Academy of Architecture in Mendrisio. While the city administration shed its naiveté long ago and, due to the restrictions of parameters, codes, and interests often lacks a concentrated vision today, working with students created a unique opportunity to analyze the territory between Toniareal and Westlink — to think the impossible and experiment both with pronounced density as well as innovative programmatic combinations.
Patrick Gmür 
Director of the Department of Urban Planning City of Zurich