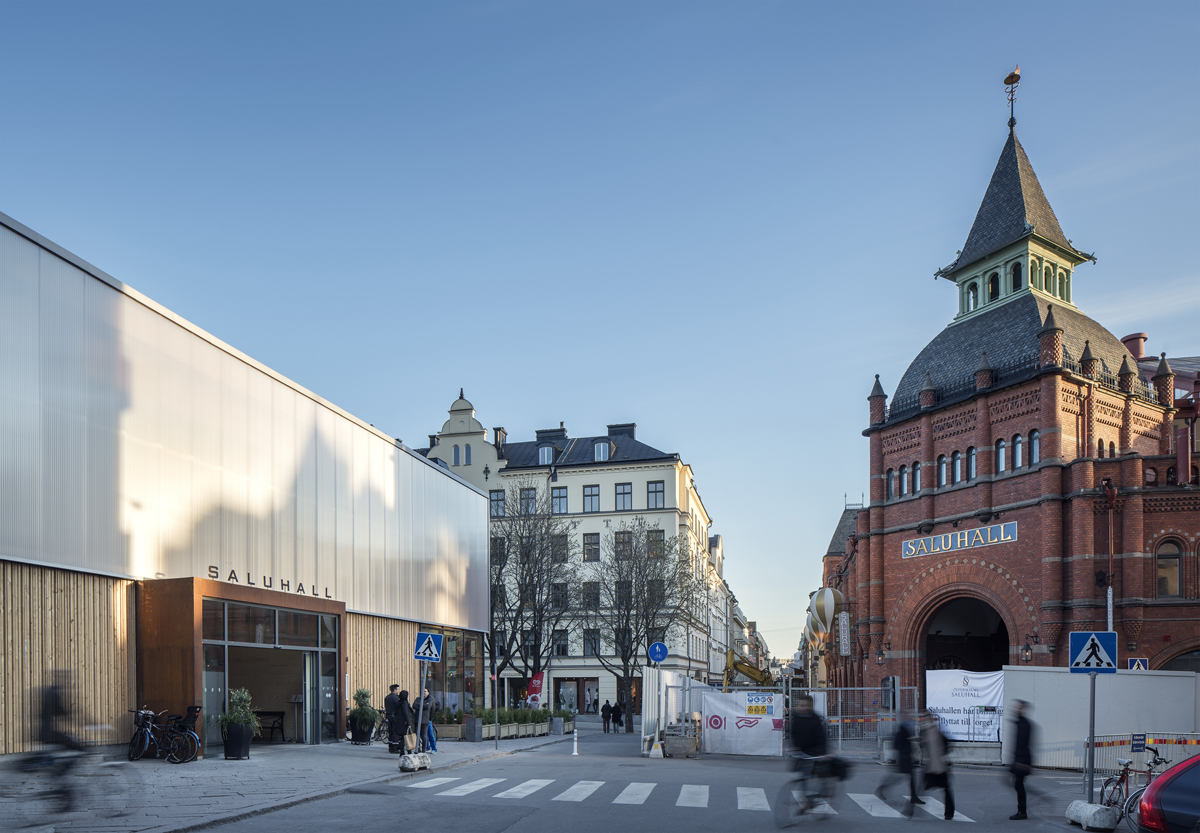 Source: Tengbom
Photography: Felix Gerlach
Not only has the Temporary Market Hall brought new life to the area, but been such a success that after only a few weeks, business is going better than in the old Market Hall. It is well liked both for the innovative, sustainable design and for the consideration it shows traders, customers and citizens. It is also currently shortlisted for the EU Mies van der Rohe Award. Historically, termalmstorg in Stockholm has been a natural location for trade stalls and the sale of fresh produce. In 1888, a market hall was built. But the years passed and 128 years later, Östermalm Market Hall was in dire need of upgrading and development.
While the reconstruction was ongoing, the city of Stockholm decided to erect a temporary building where trading could continue without the traders and their regular customers being affected too much.
Materials and construction
The large scale structure is designed and built with a modular mounting system of steel brackets that enables quick erection and dismantling with the possibility for subsequent reuse and an alternative function at another location.
The temporary building's facade consists of a lower band clad in vertical untreated pine battens of varying size mounted on lywood sheets. In the South West corner of the building and along the Eastern facade the wooden wall gives way to glazing, providing views into the Market Hall and views out for restaurant diners. The upper section of the façade is completely clad in a modular system of translucent multiwall polycarbonate sheeting, providing daylight during daytime and lights up during nighttime.
Temporary and Experimental
Market stalls, restaurants and storage are located on the ground floor; while kitchens and technical installations are located on the two mezzanines that stretch along the Northern and Southern facades. The market stalls are situated along wide, straight thoroughfares and the main entrance faces that of the old market hall on the edge of the square. With an entrance strategically located on each of the building's four facades, the existing flow of pedestrian traffic is able to continue across the square through the Market Hall during opening hours.
– Temporary and experimental architectural solutions contribute to the city's development and often provide unexpected positive effects, such as increased trade, new clients and more life and dynamism. We would also like to mention the city of Stockholm's farsighted courage to dare to invest in the big picture with such a project, says Mark Humphreys, the architect in charge of the project.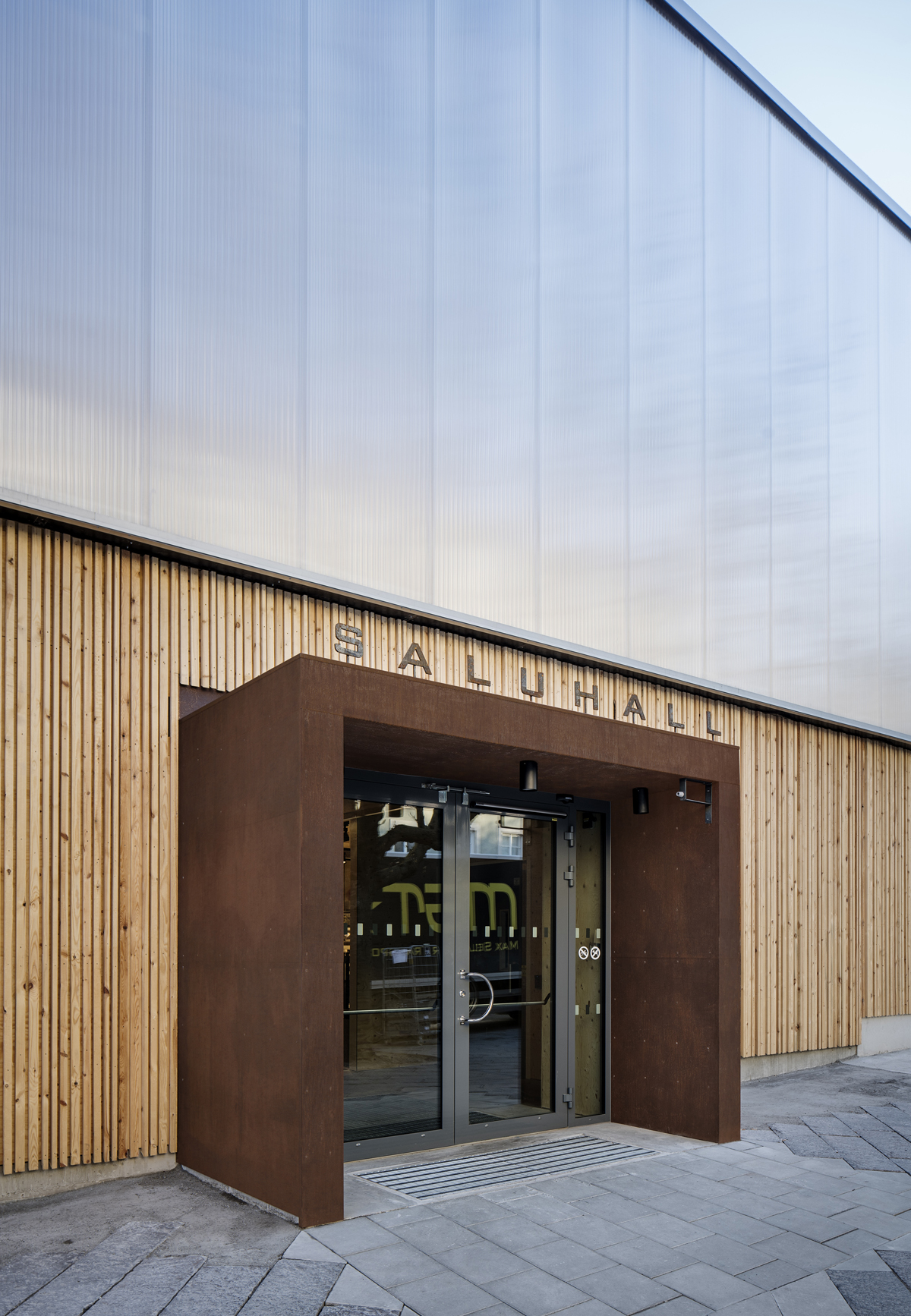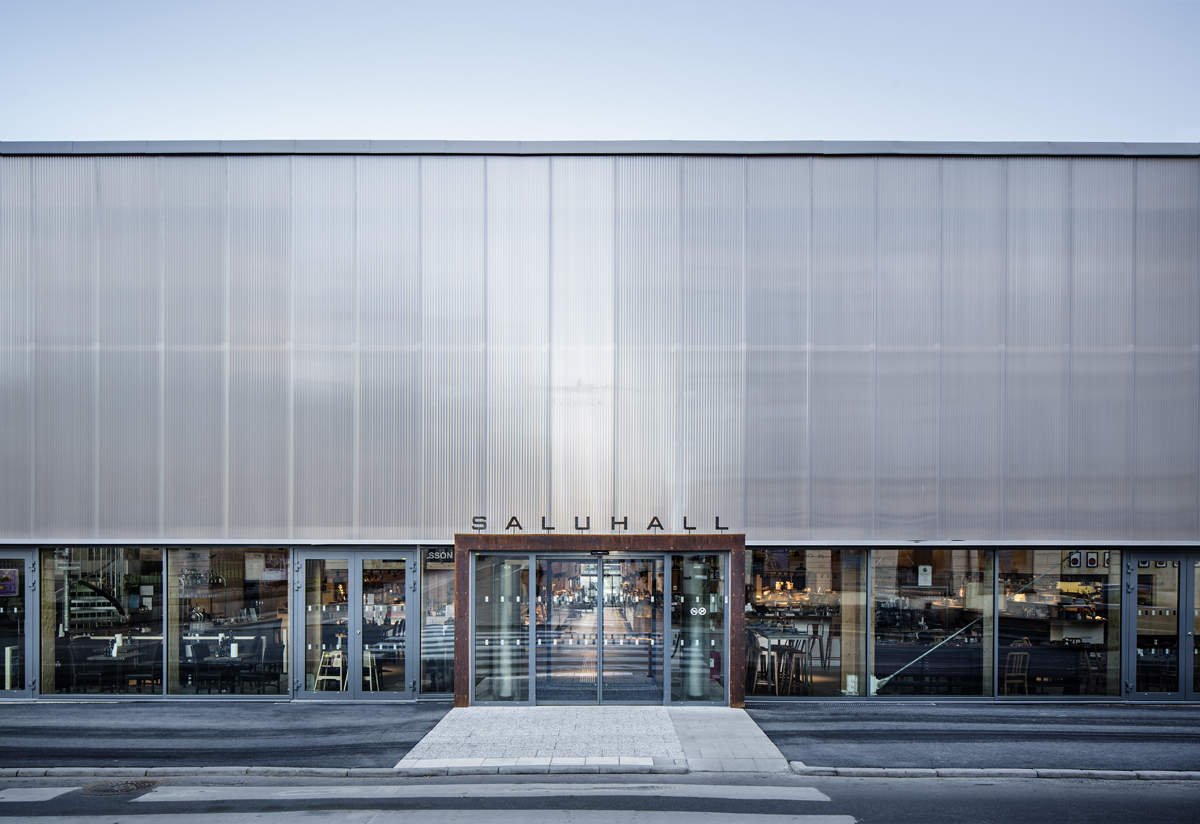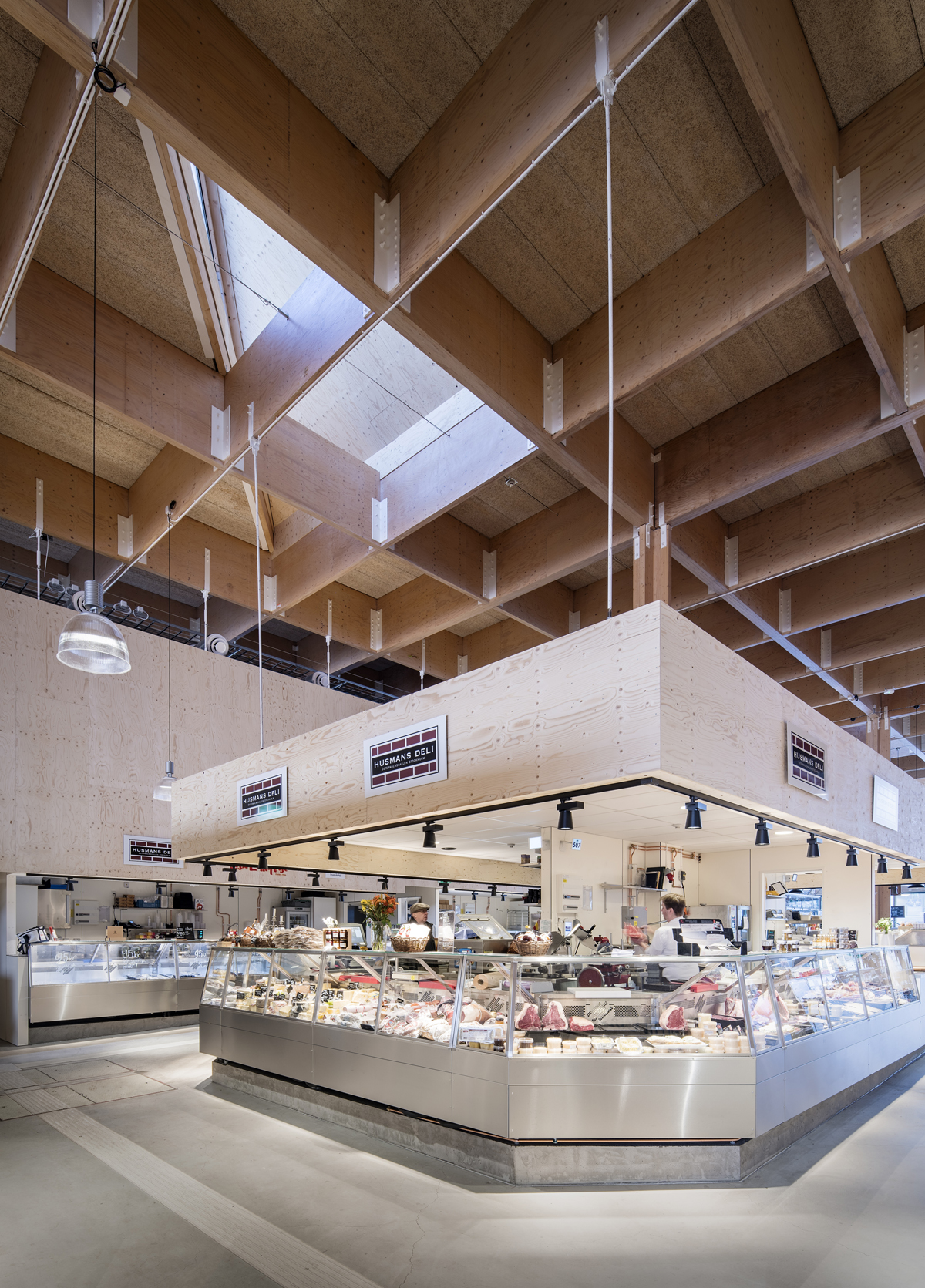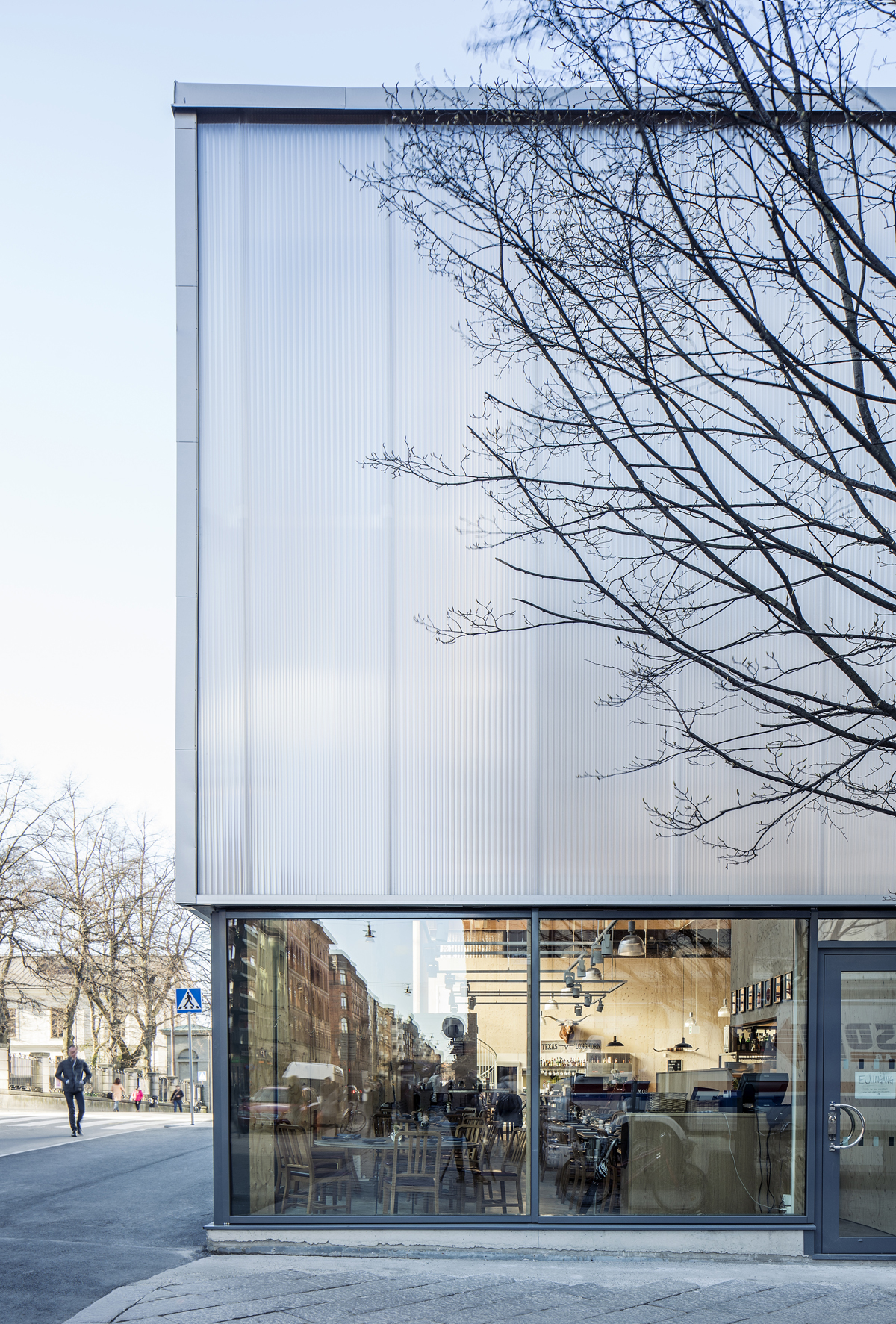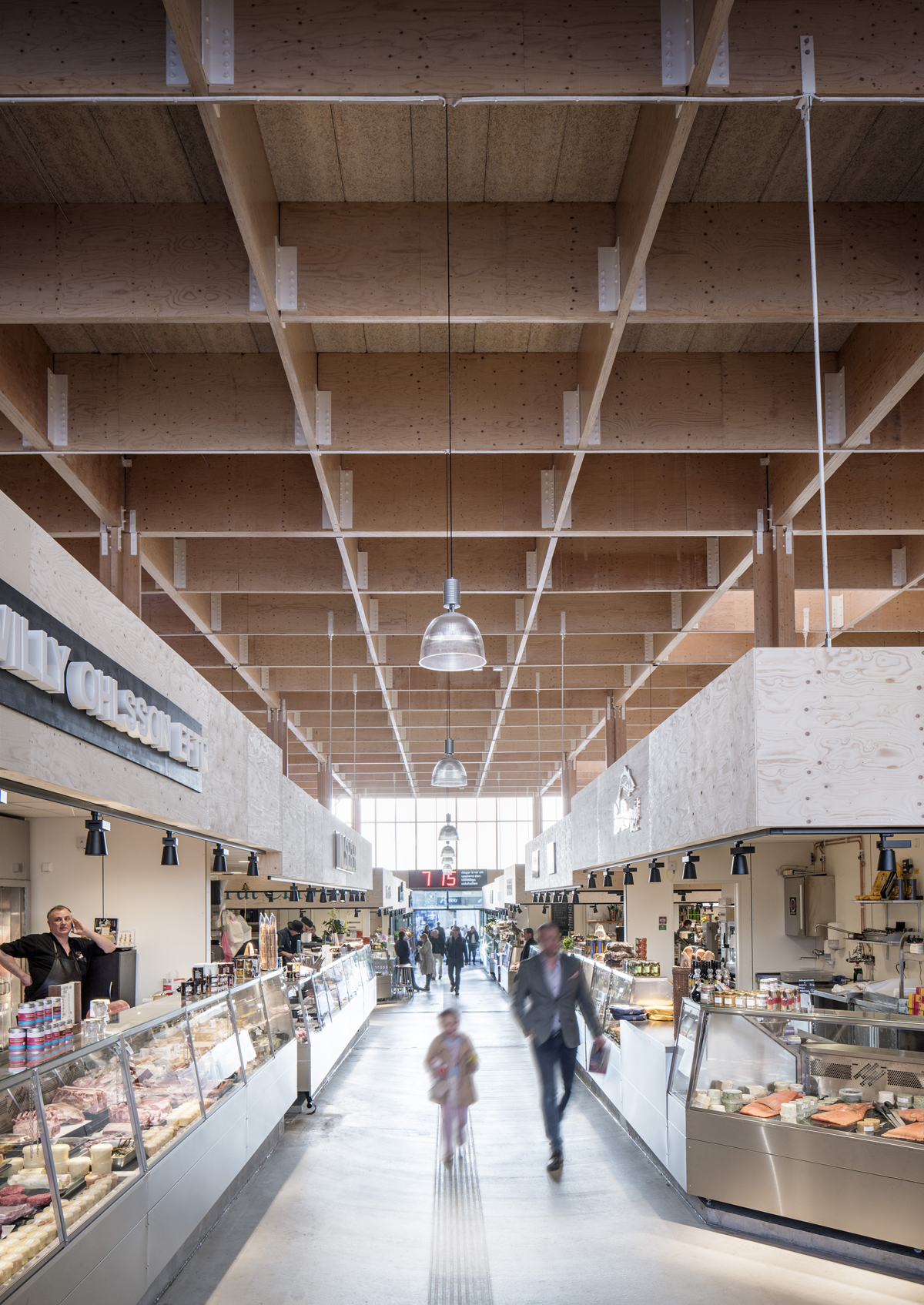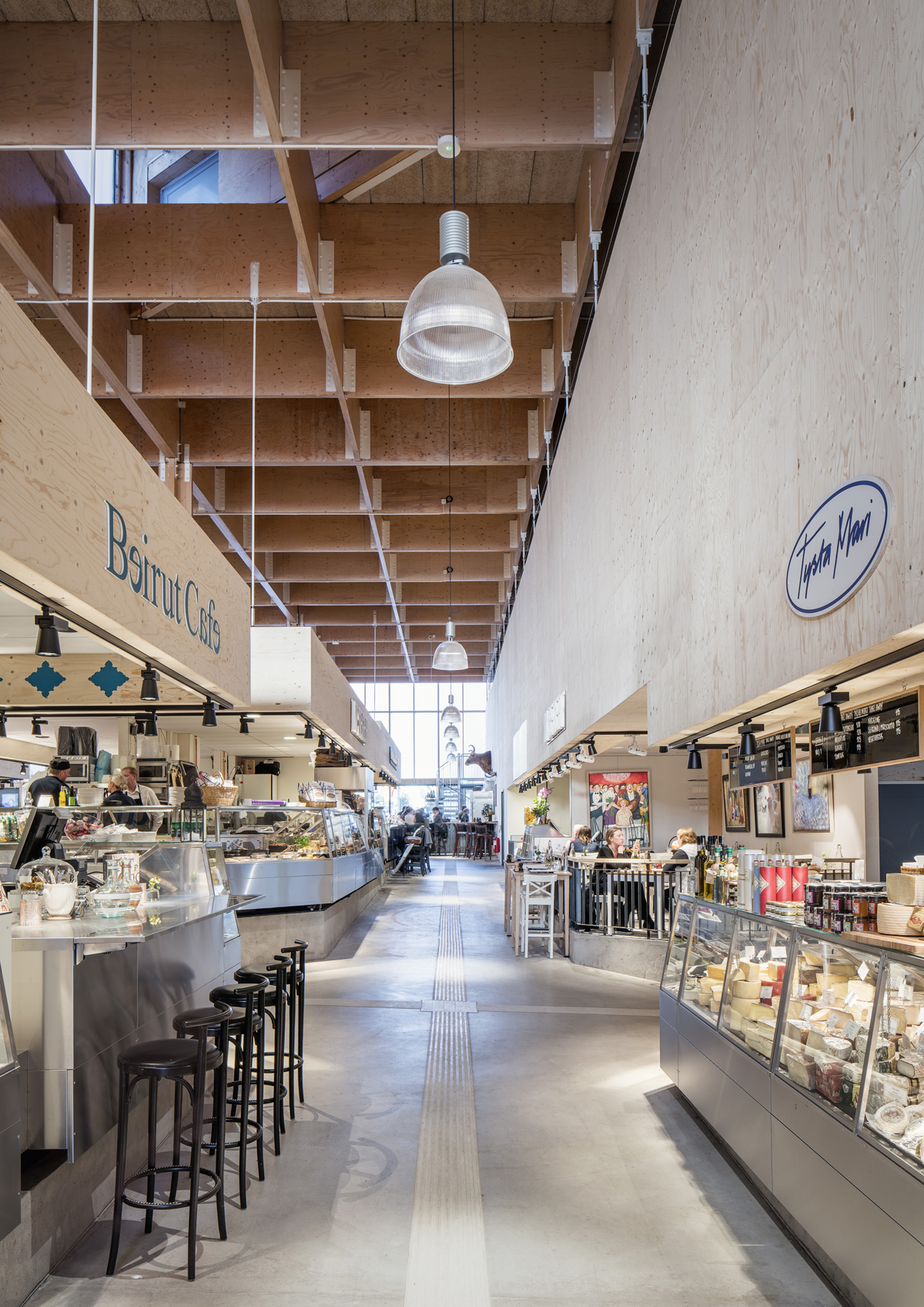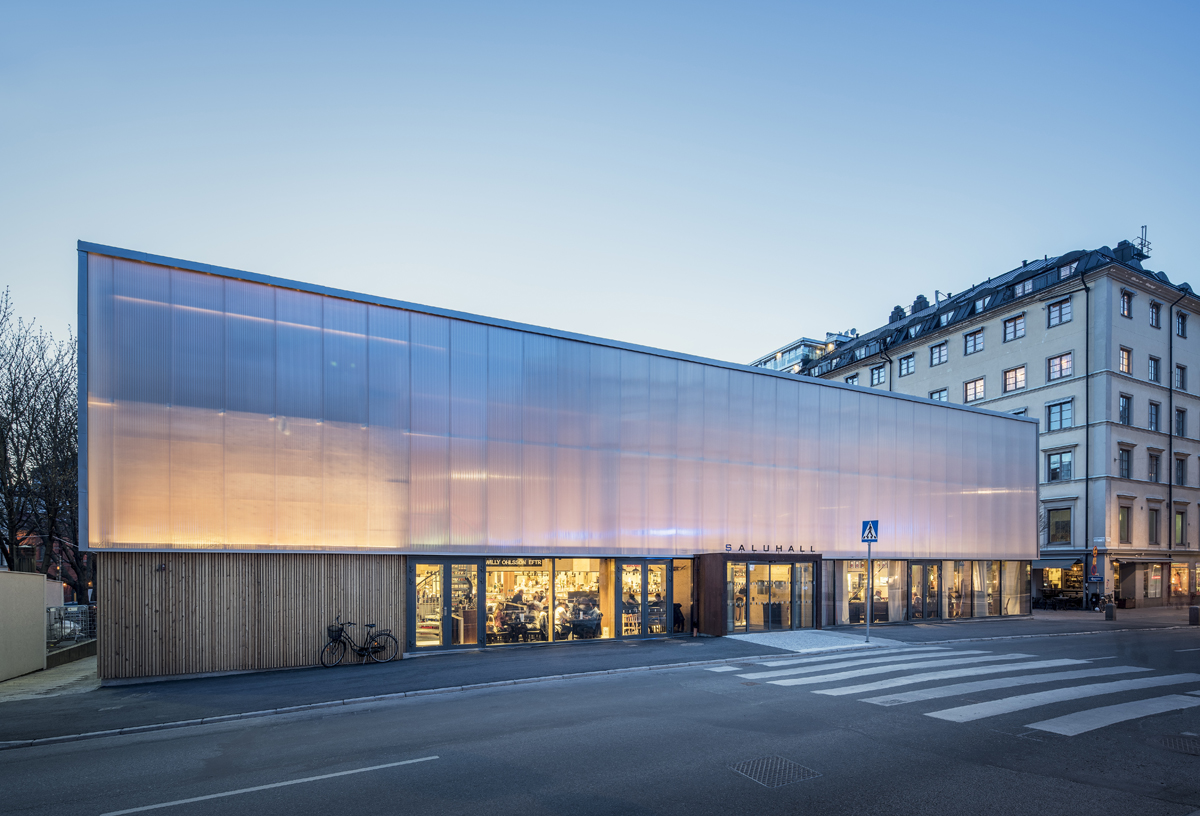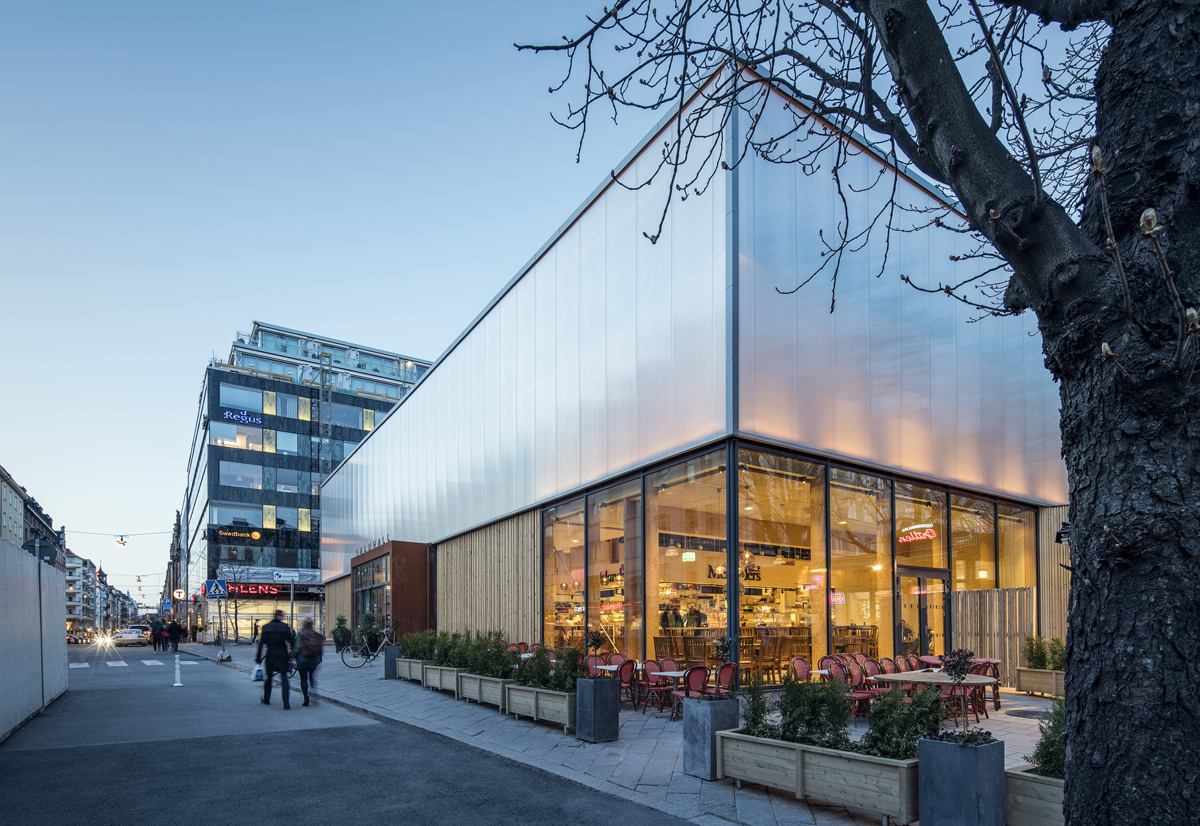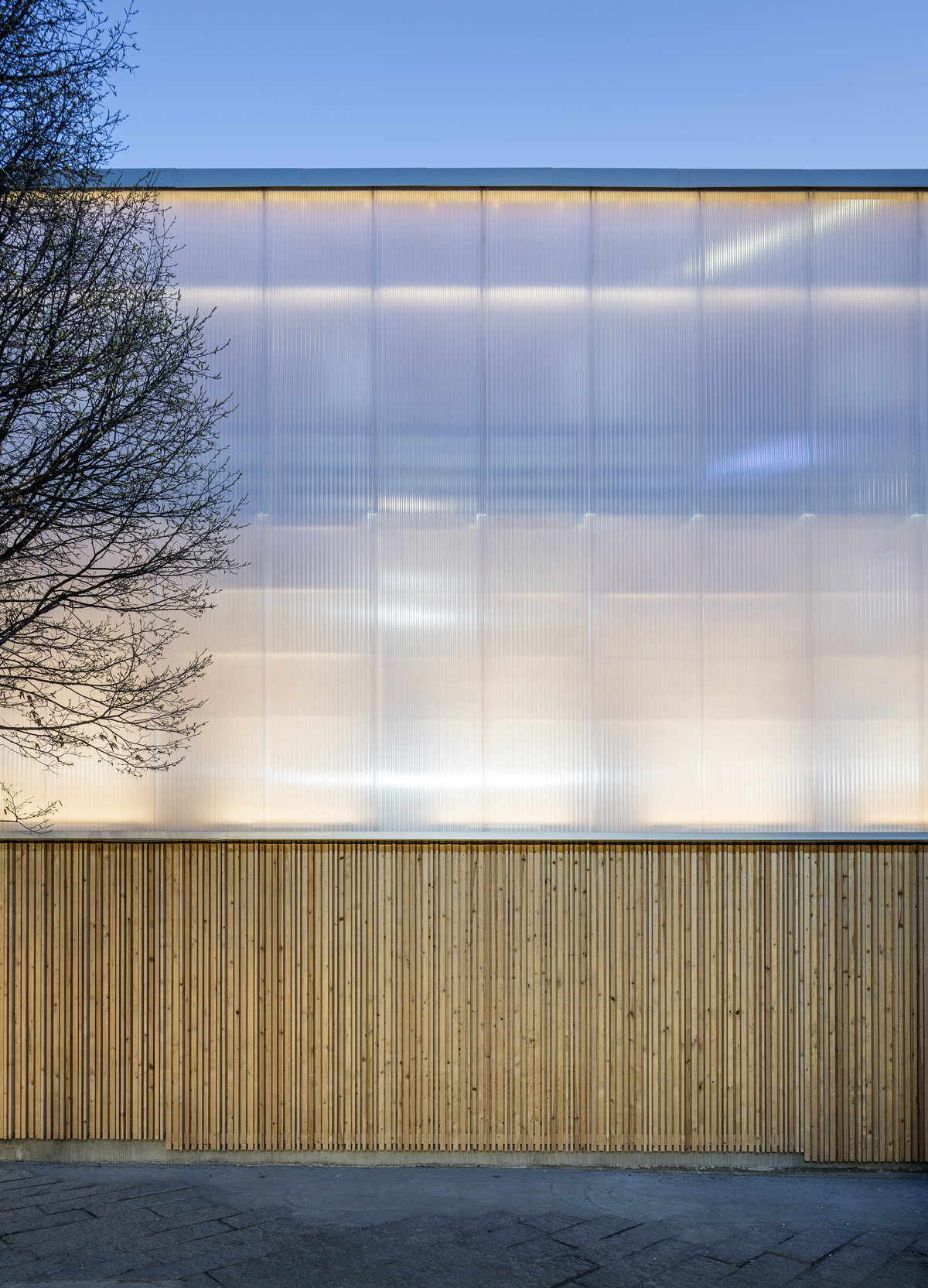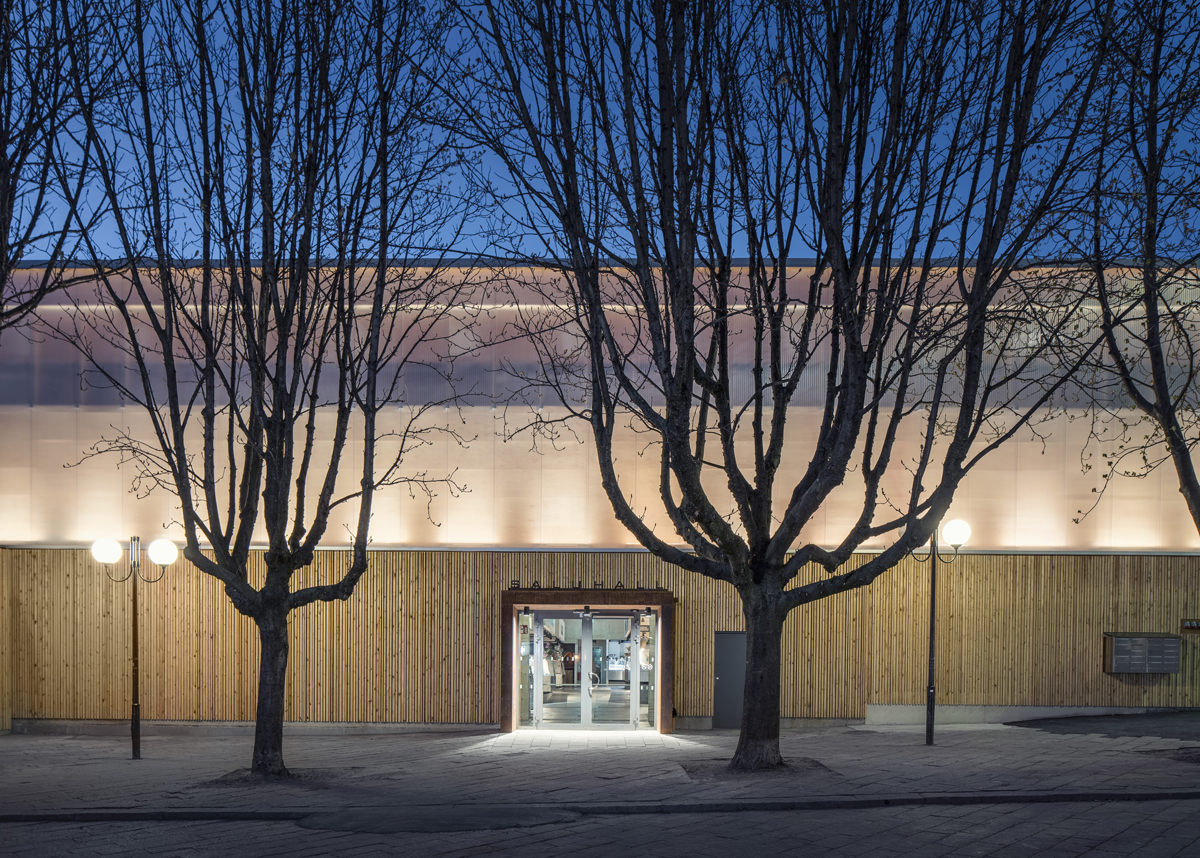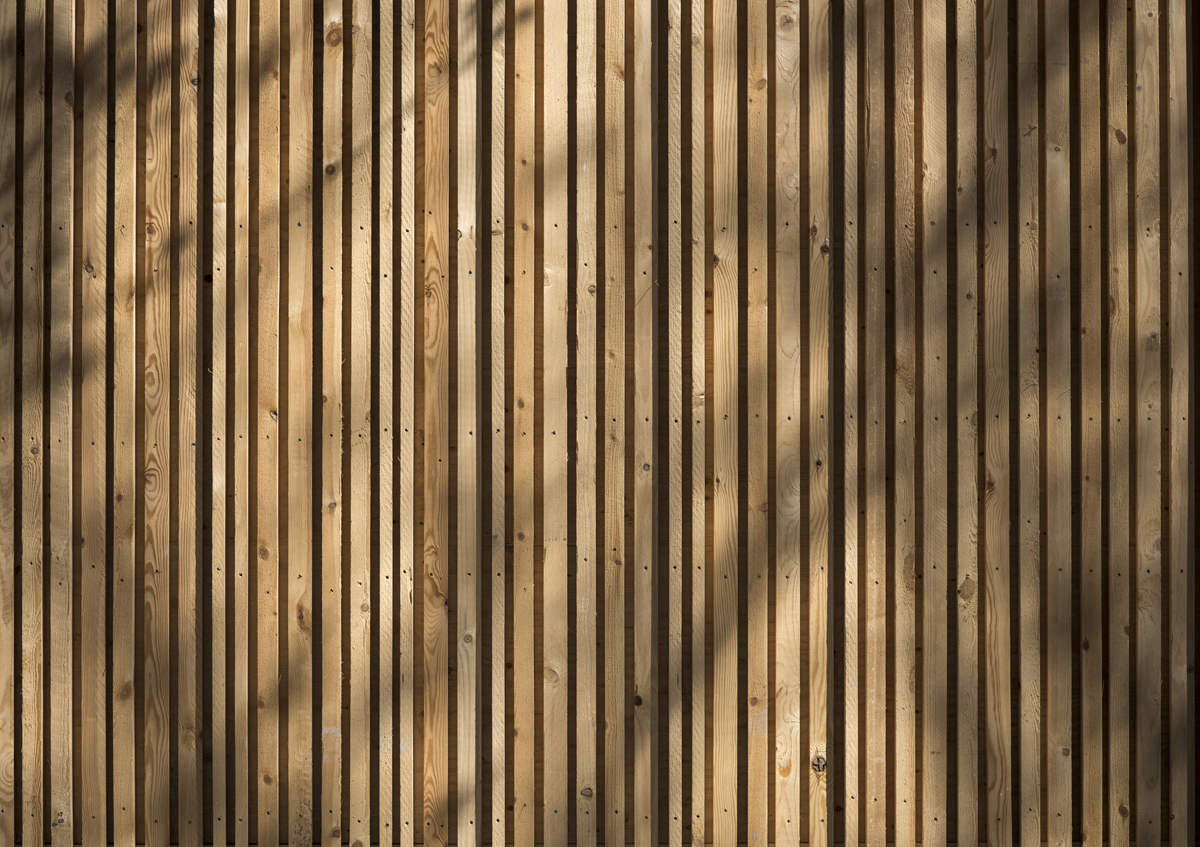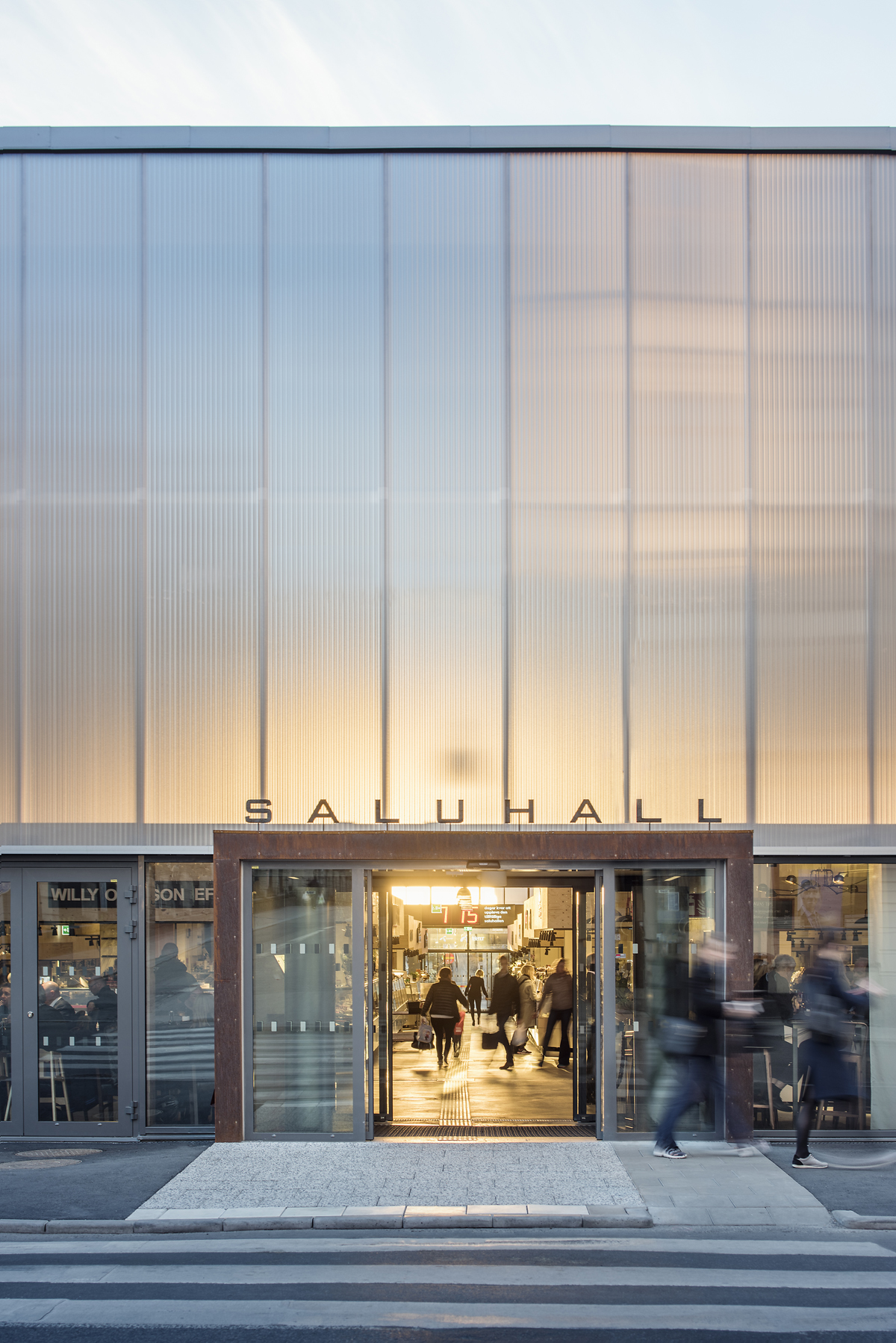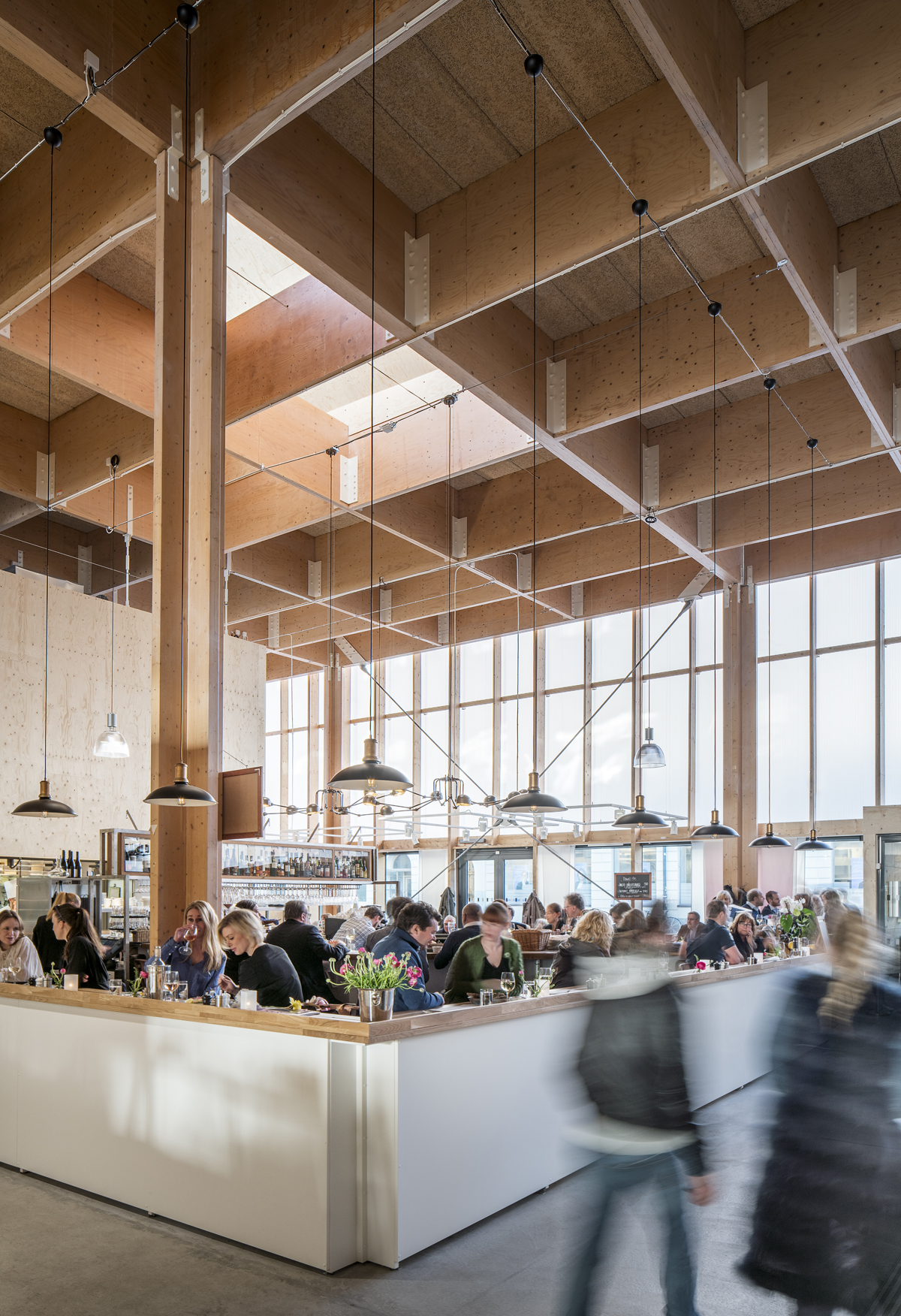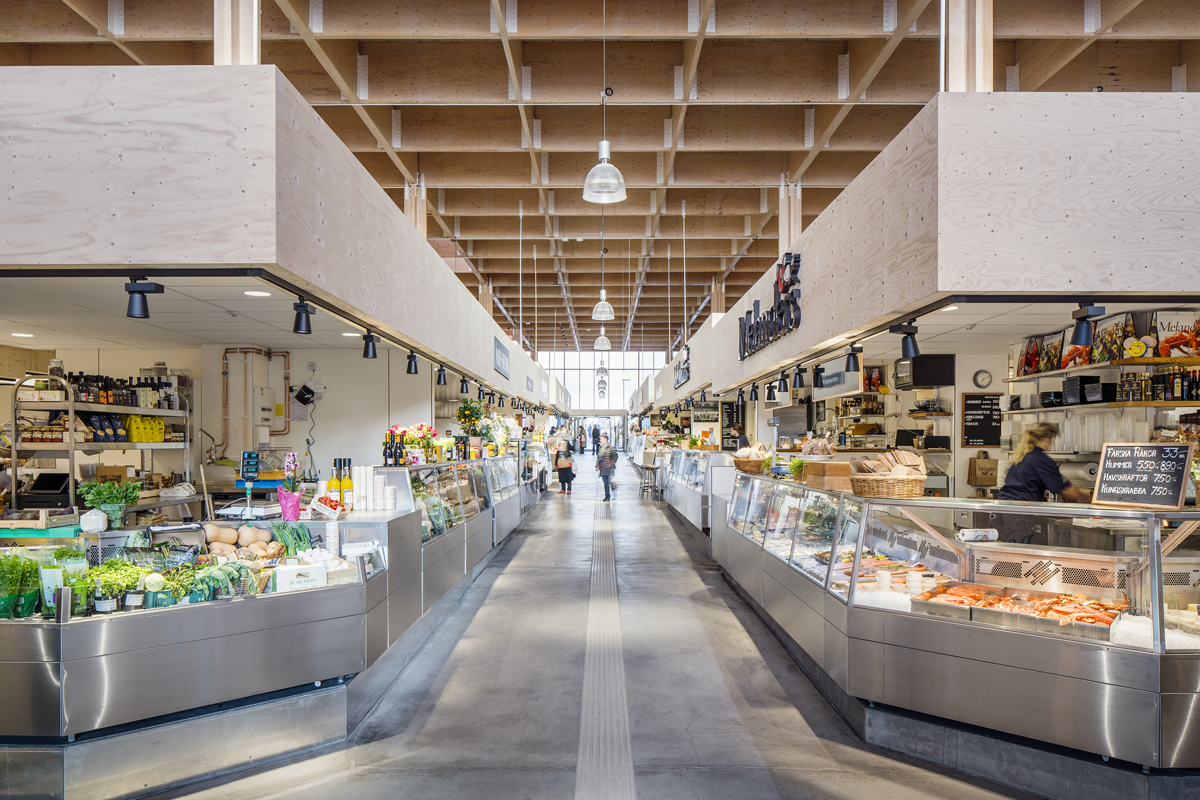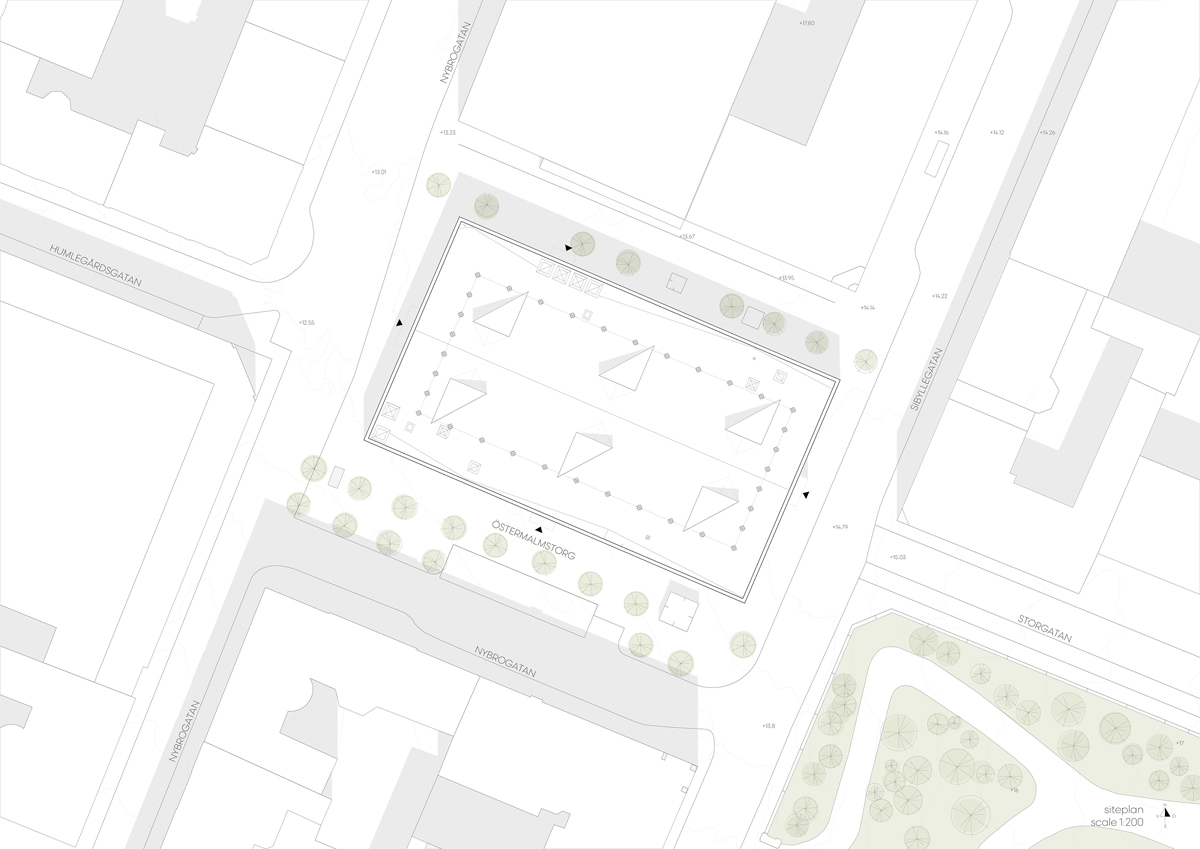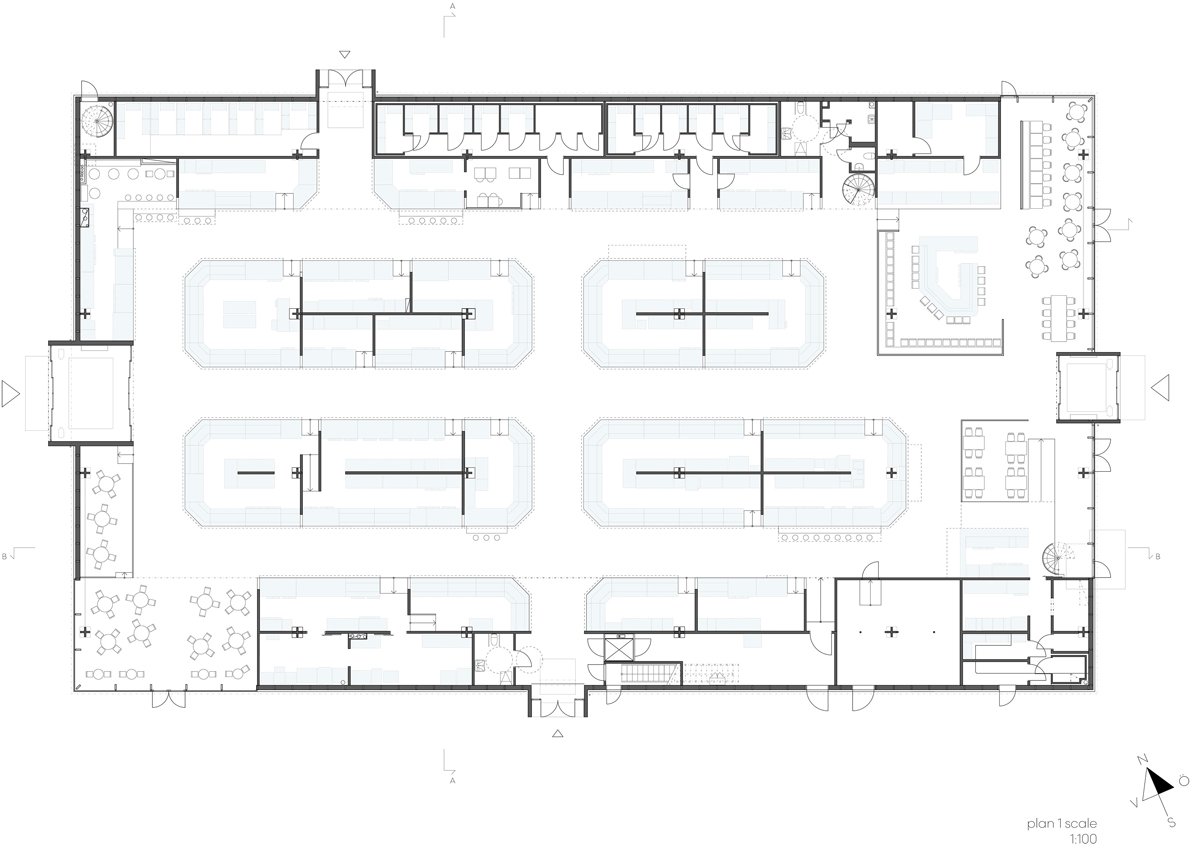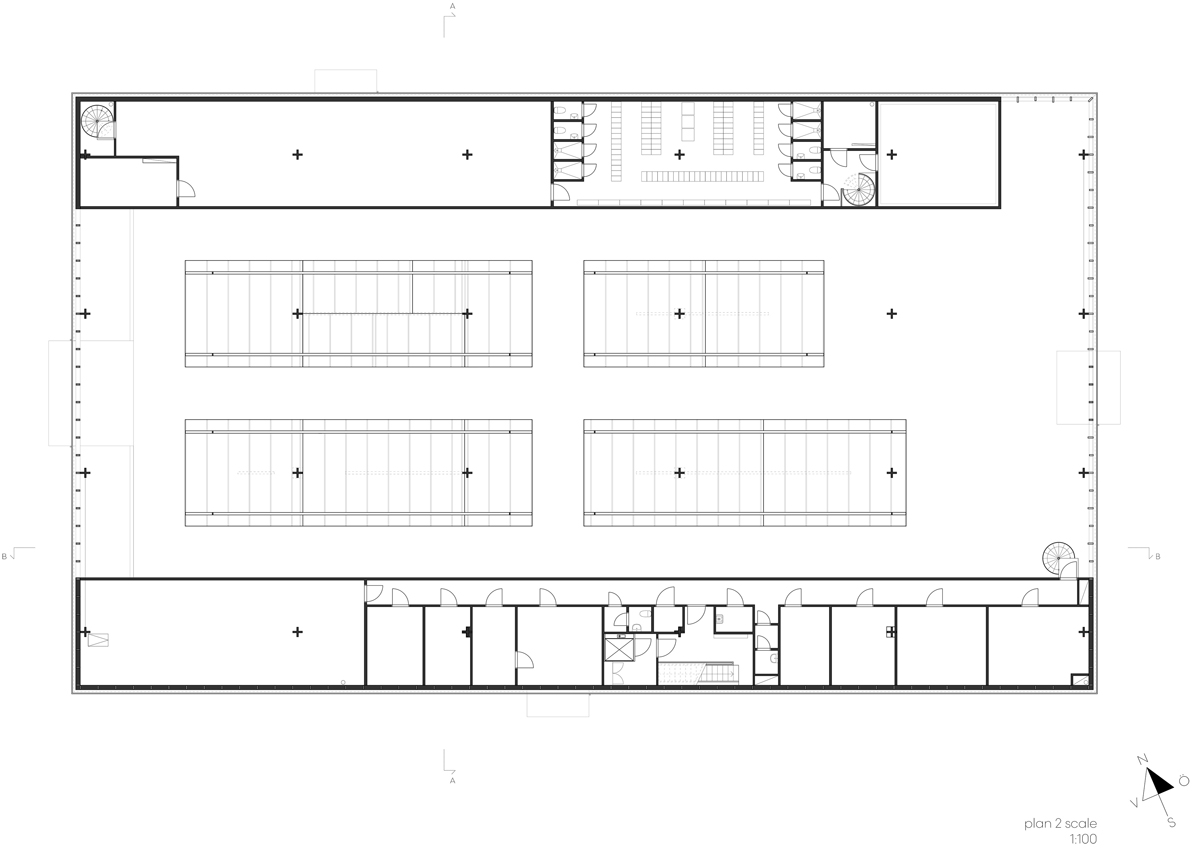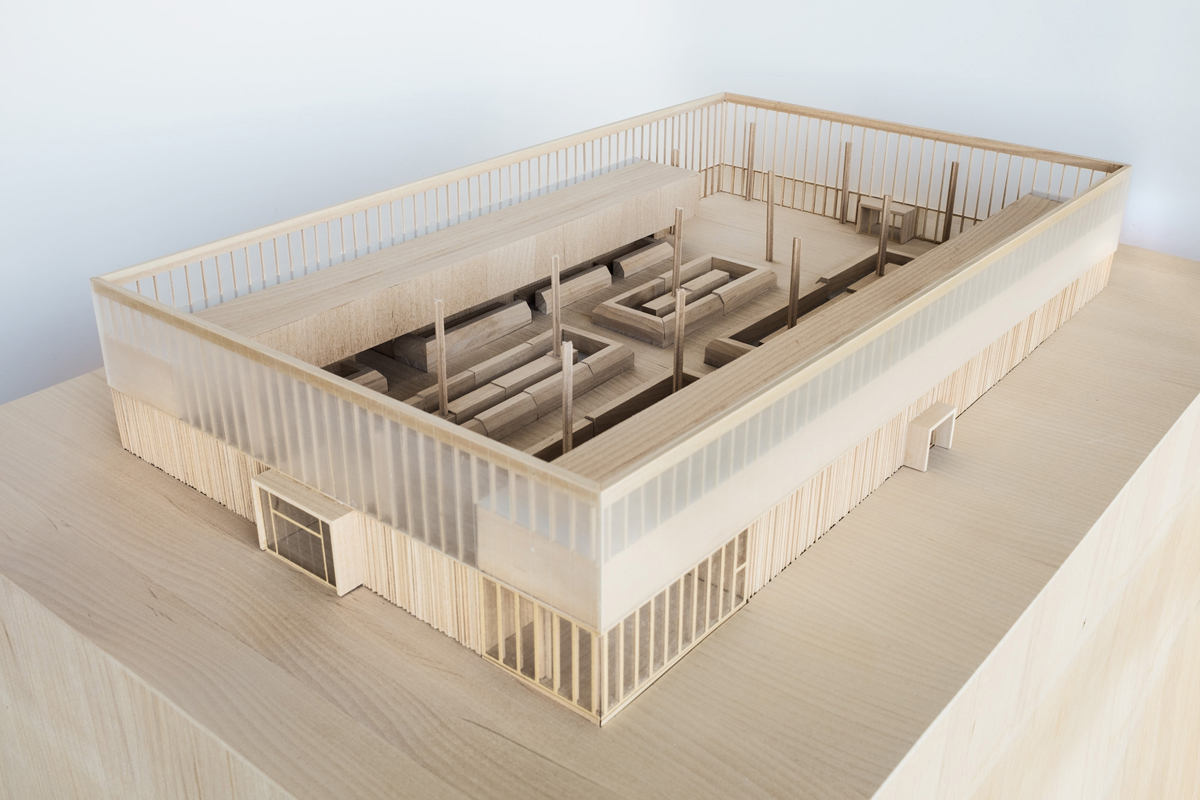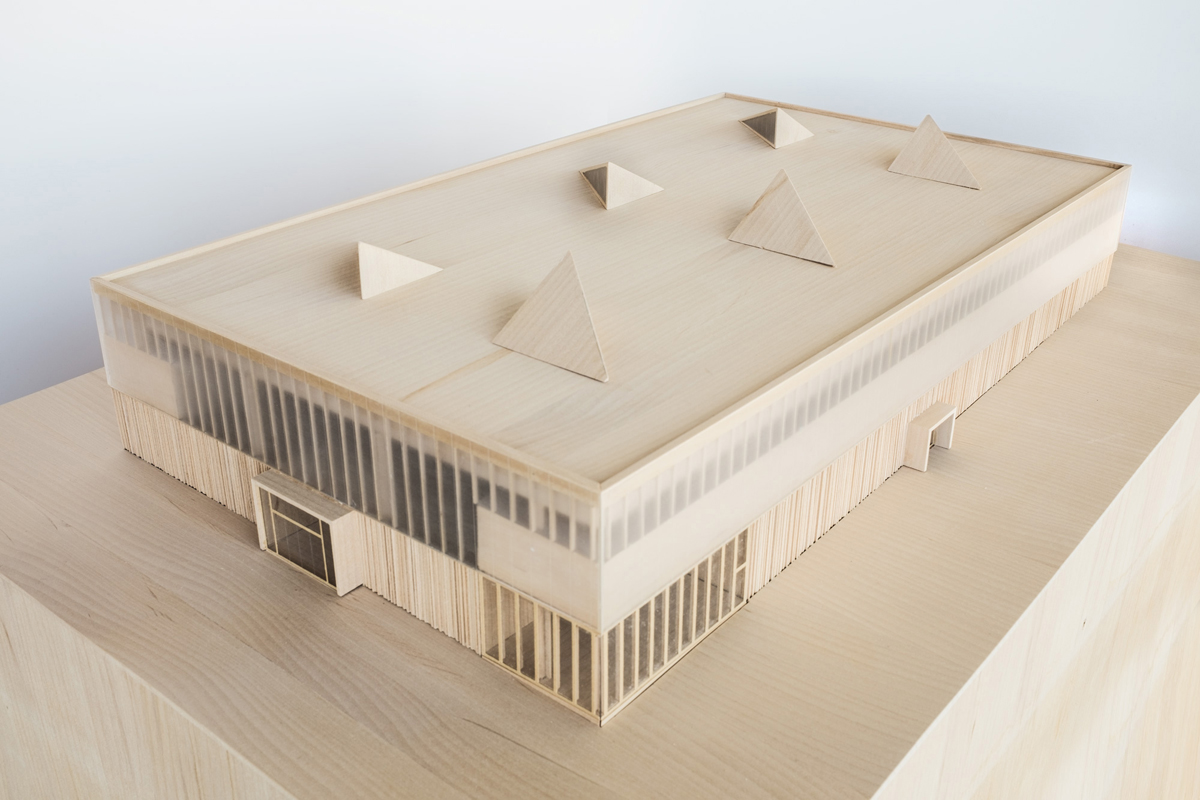 Location
Stockholm, Sweden
Year completed
2016 (Year began 2015)
Authors
Mark Humphreys (1971 United Kingdom); Johan Cederlöf (1971 Sweden); Karin Löfgren (1967 Sweden); Martin Christiansen (1965 Not From Eu); Anna Halldén (1978 Sweden); Xin Li (1971 Not From Eu); Myrke Torstling Everts (1981 Not From Eu)
Collaborators
Lighting: Jonas Lindahl Fire consulting: Johan Andersson Project management: Thorbjörn Hallmans, Rolf Gullberg Construction company: Peter Norlin Mechanical: Harry Seppäläinen Electrical: Sonny Svensson Others: Birgitta Sundberg, Lars Yllman, Lars Norrman
Program
Ephemeral – Commercial
Total area
1.970 m2
Client
Stockholm City Real Estate Department
Client Type
public