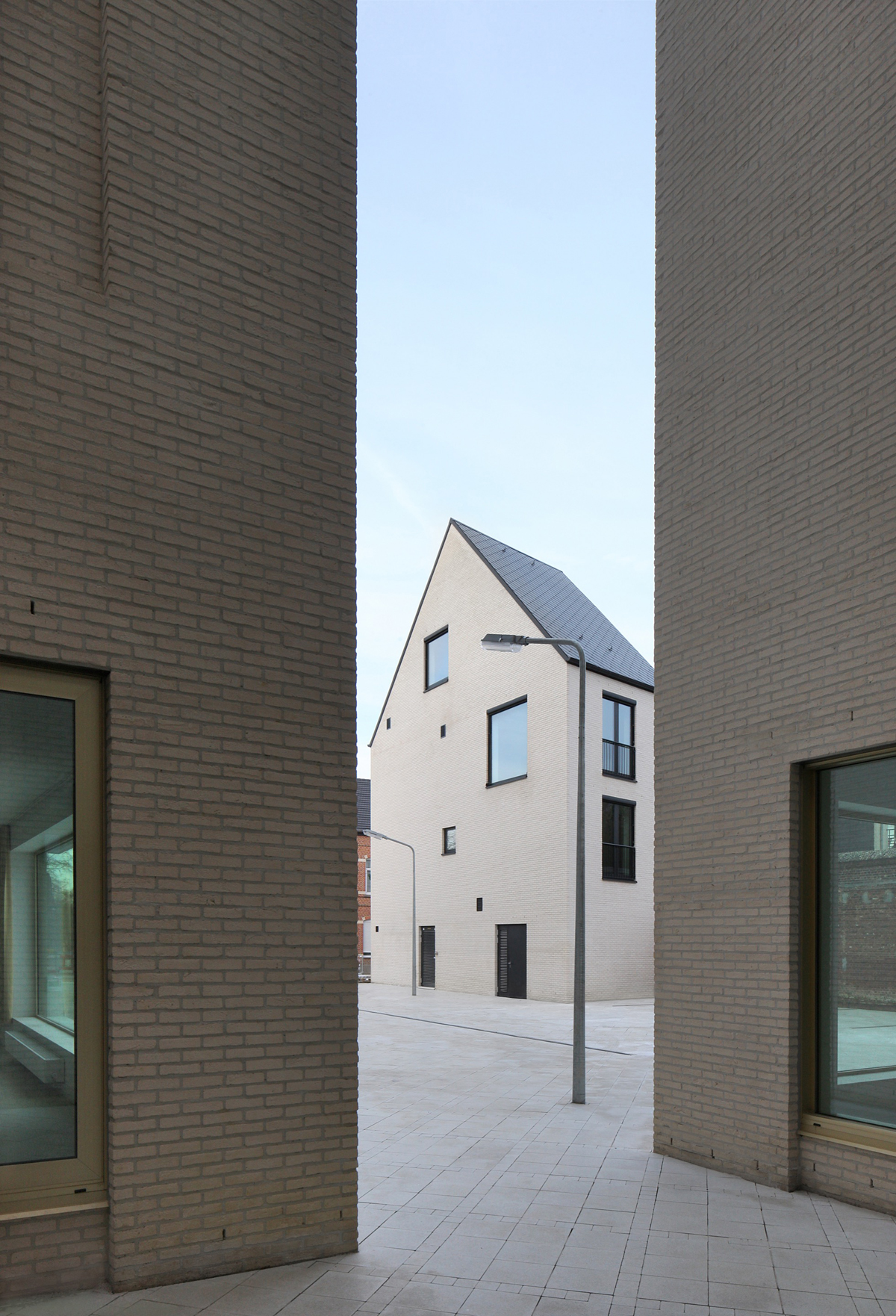 Font: de vylder vinck taillieu
Photopgraphy: Filip Dujardin
This project, won through international competition in collaboration with DRDH architects, is for 36 serviced apartments for the elderly and an accompanying social centre in Aarschot, Belgium. Elderly housing is often driven by concerns of vulnerability, leading to introverted, institutional architecture with little sense of place. This project develops the typology whilst also being responsive to its particular context; a linear site on the line of the old city wall and at the end of a market street. Making reference to the memory of the wall and responding to its domestically scaled neighbours within the historic centre, the building is composed of three long, thin, pitched roof bars of accommodation that step up the sloping terrain of the site.
It is organised around a small public square, which draws the life of the adjacent market into relationship with the social centre and its inhabitants. The simple palette of forms and materials provide a calm backdrop to this new urban space. Collective life within the building is clustered around a further series of courts, of diminishing scale. The first, cut into the volume of the building, provides a entrance threshold and organises the ground floor social centre. On the upper floors apartments are clustered in threes around smaller spaces, which move in plan and section between interior and exterior. Kitchen windows from each apartment look onto these spaces and receive natural light from them, encouraging neighbourliness and a sense of community.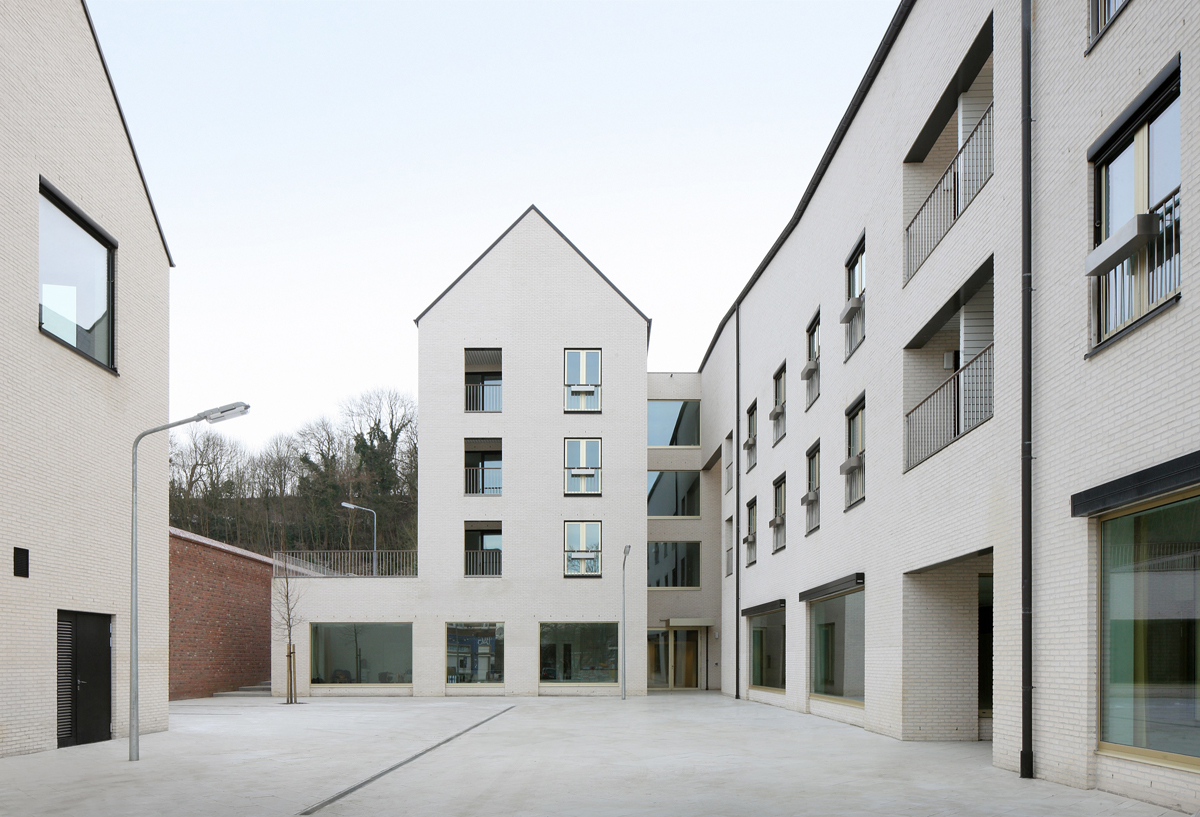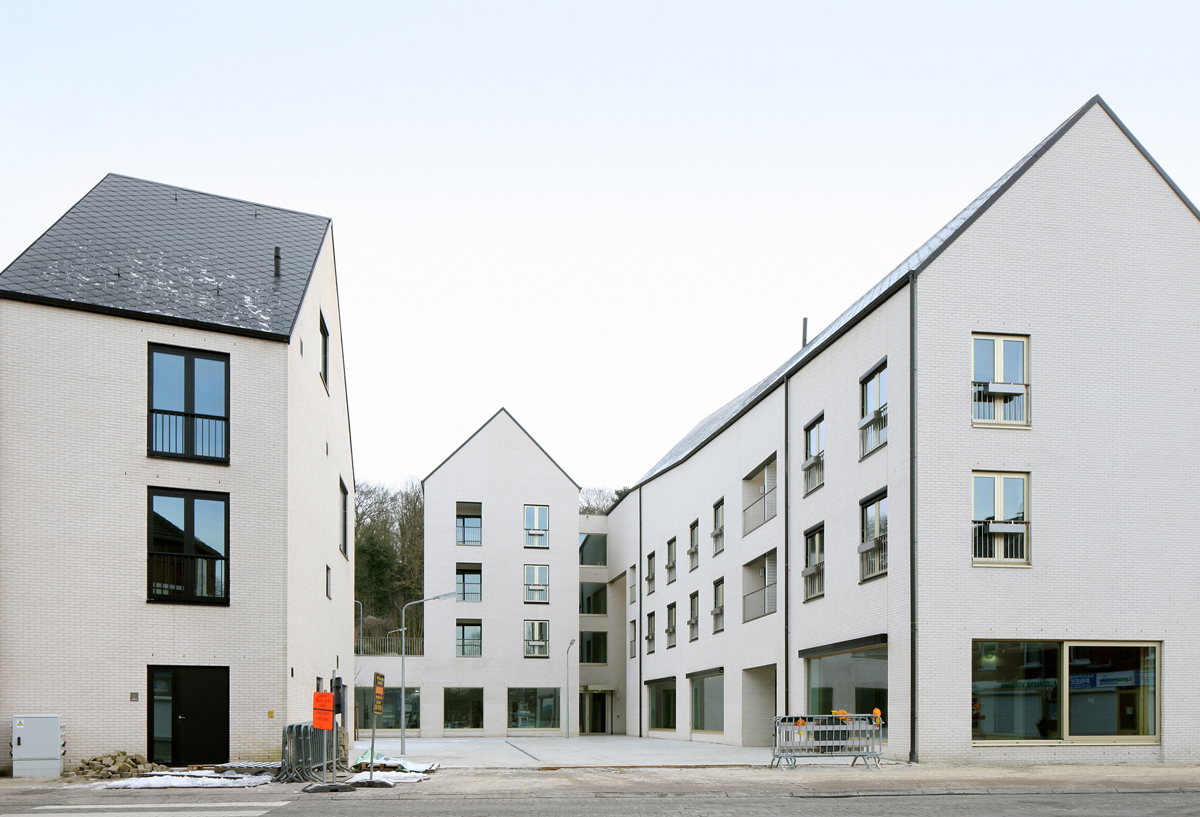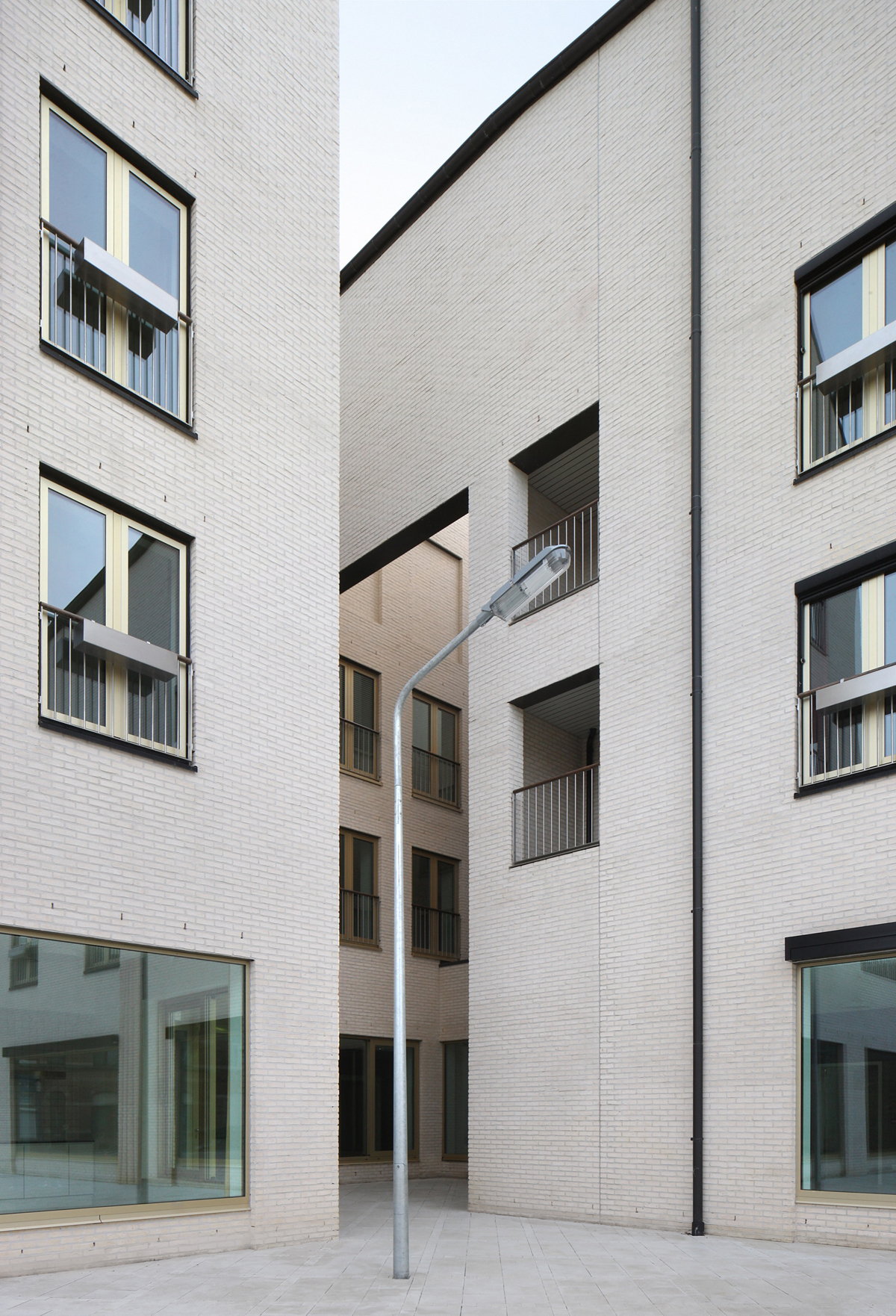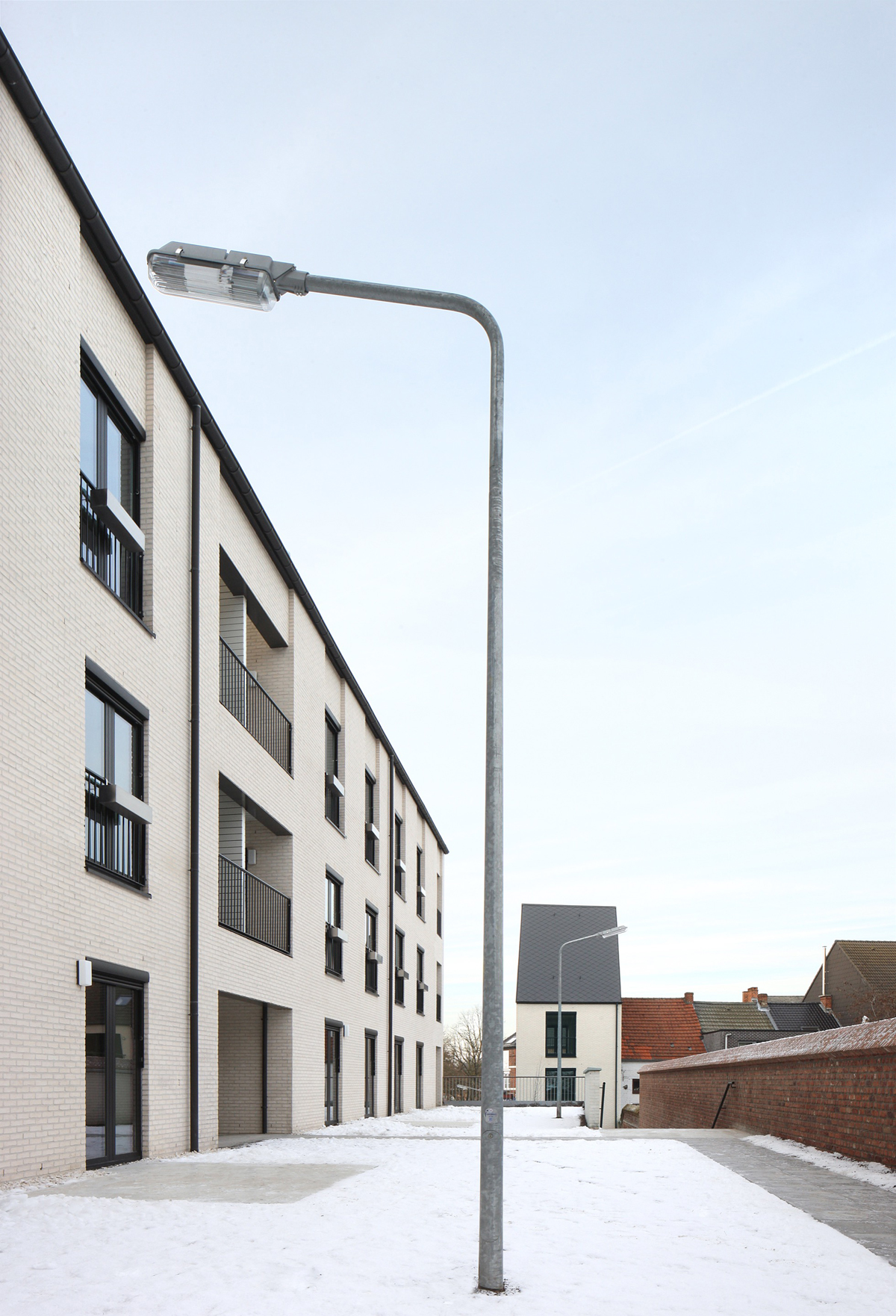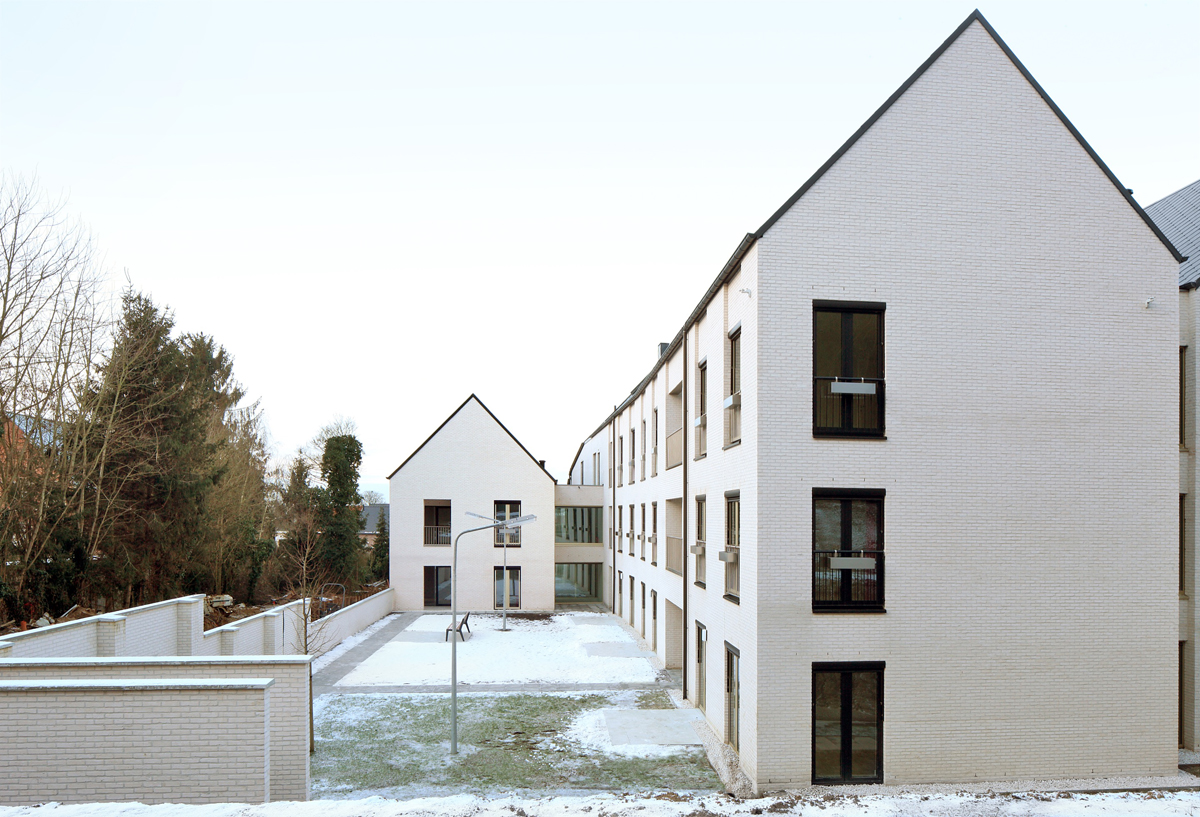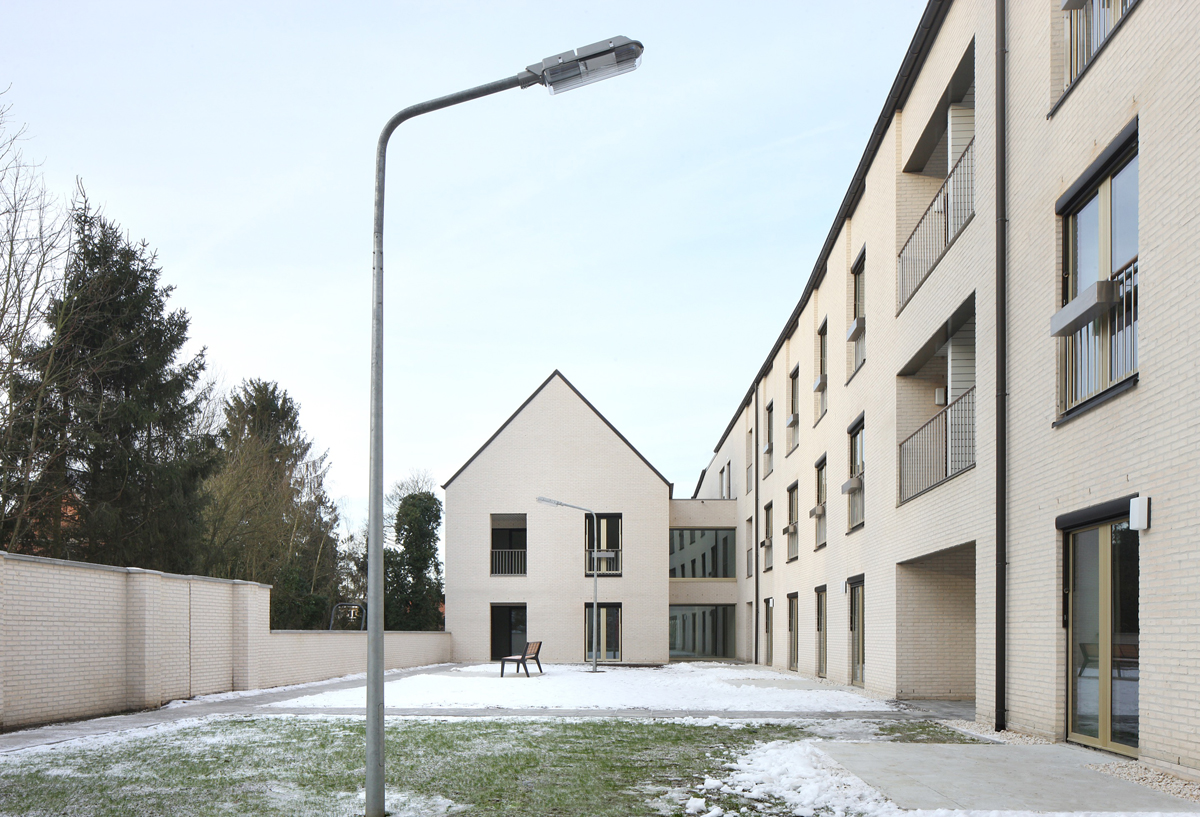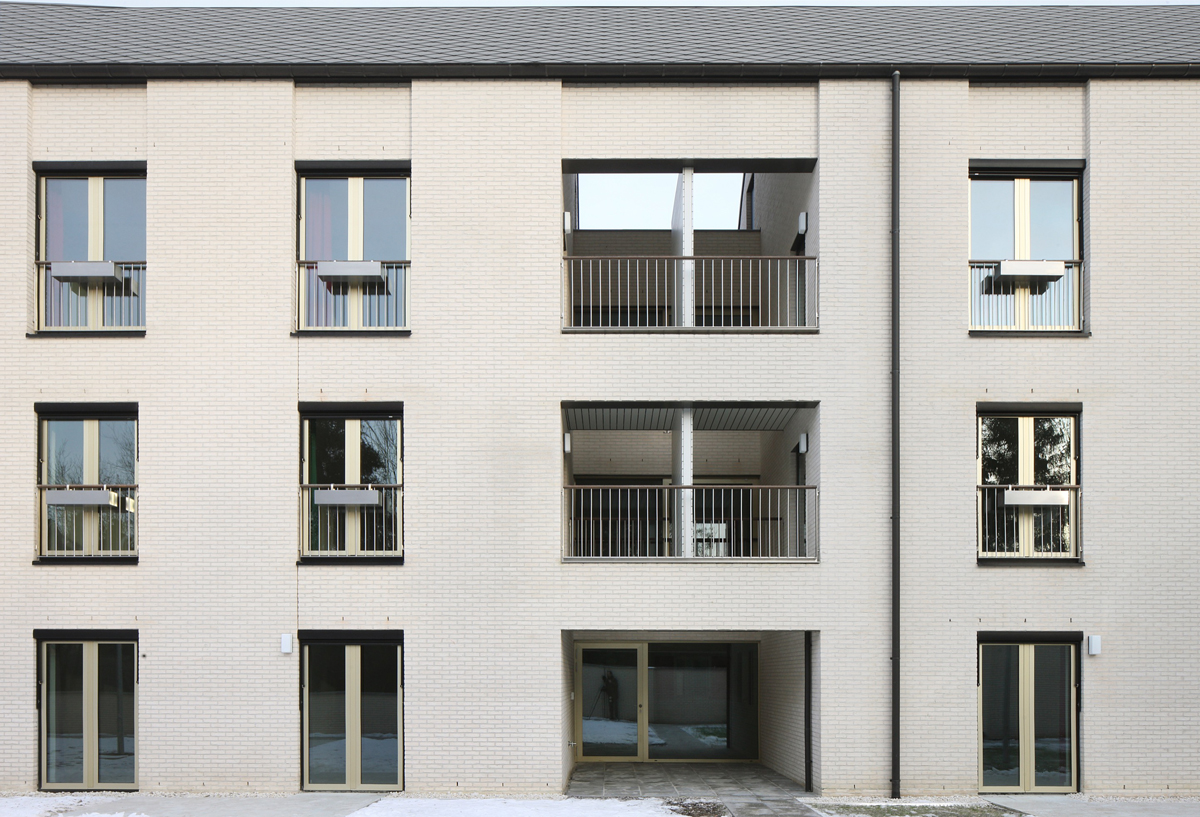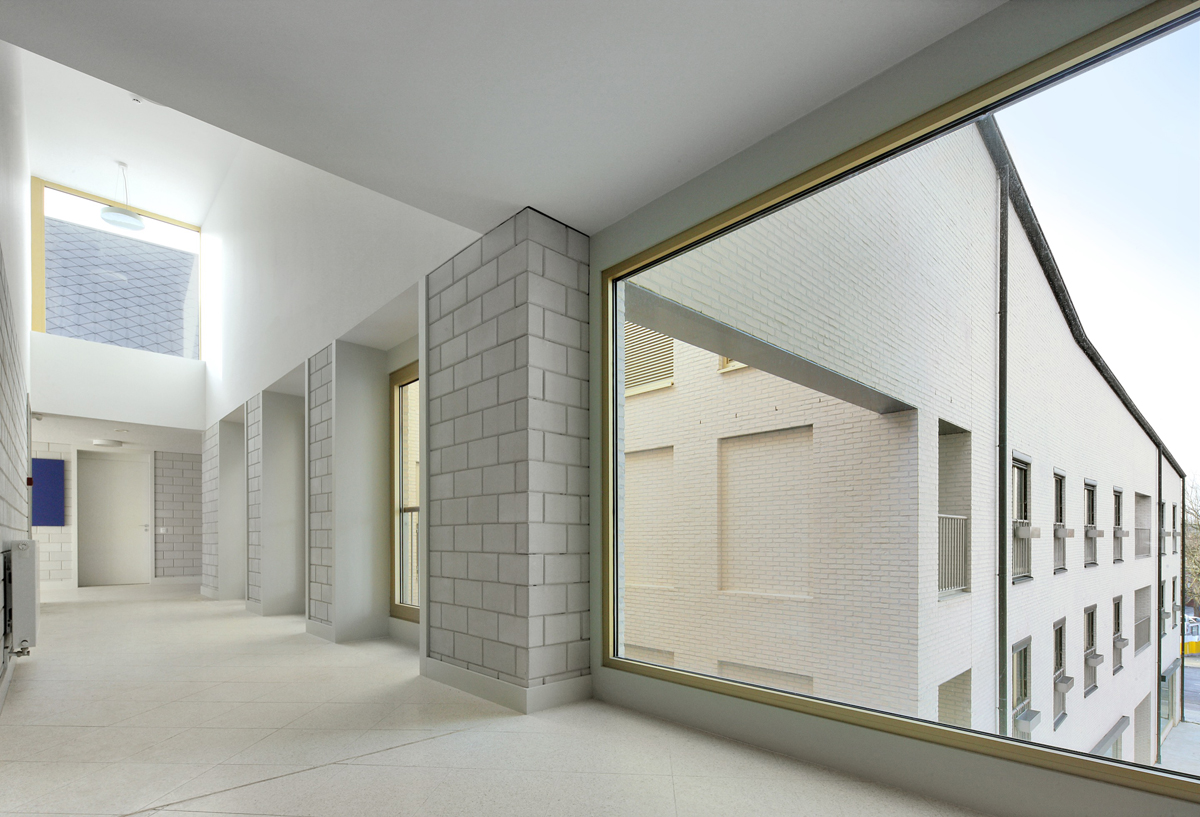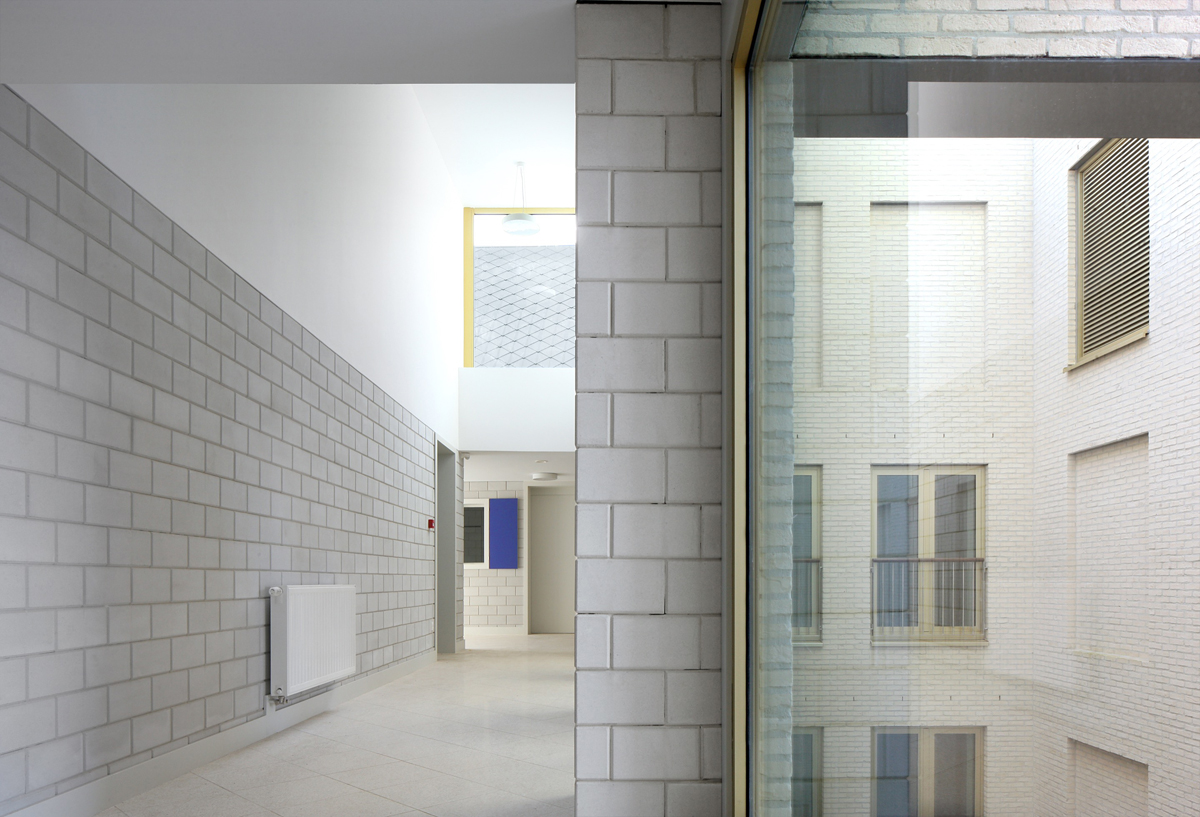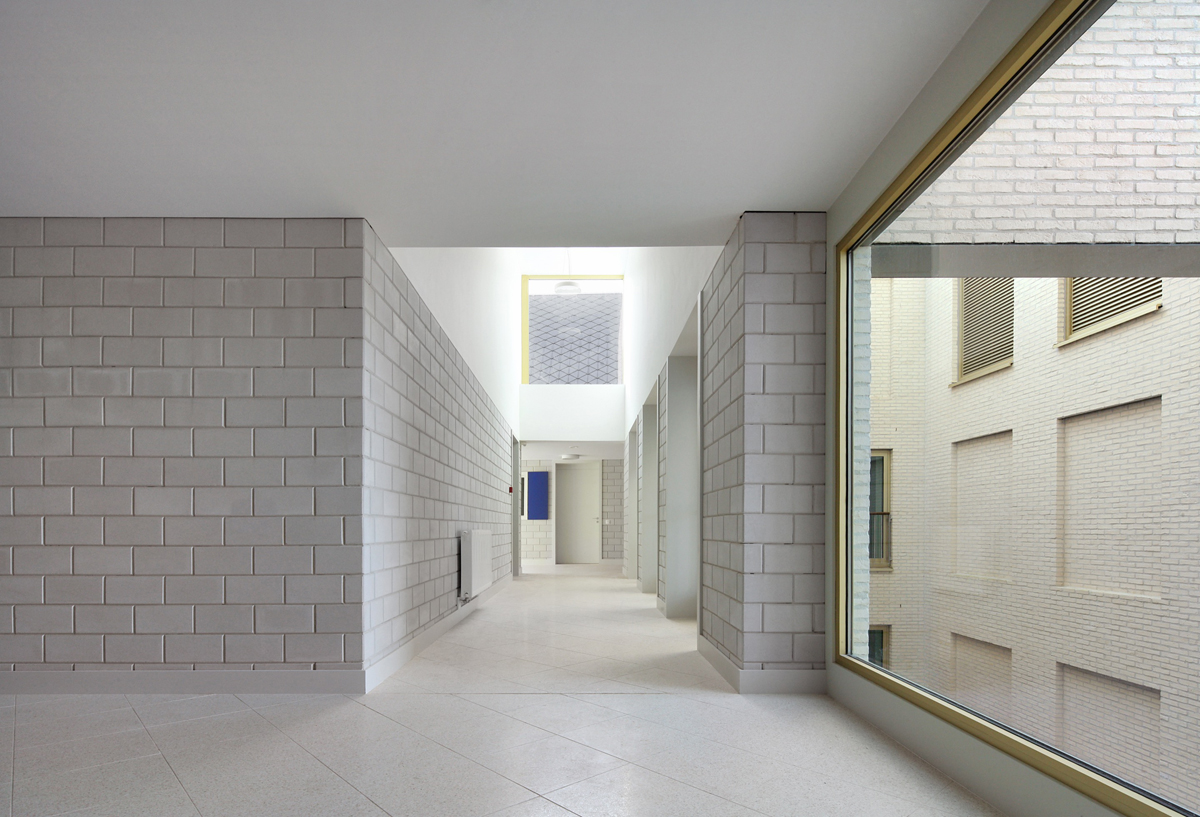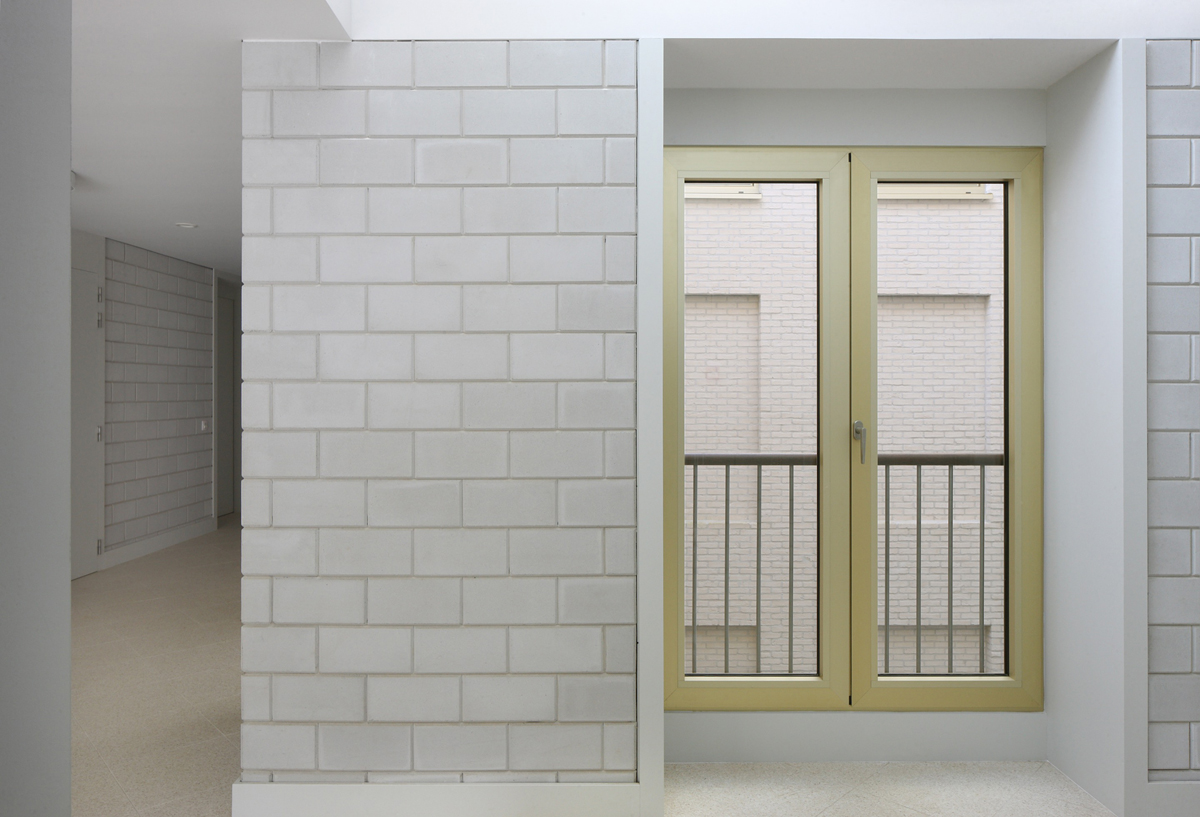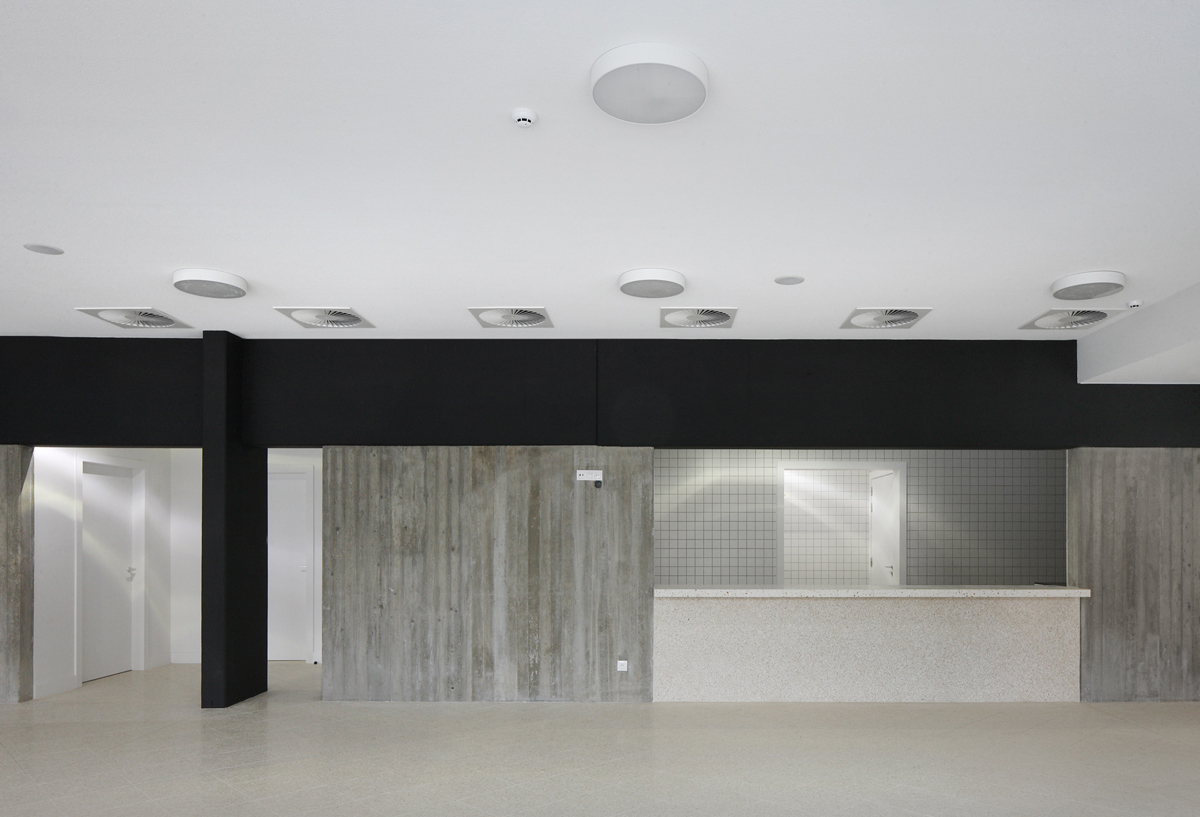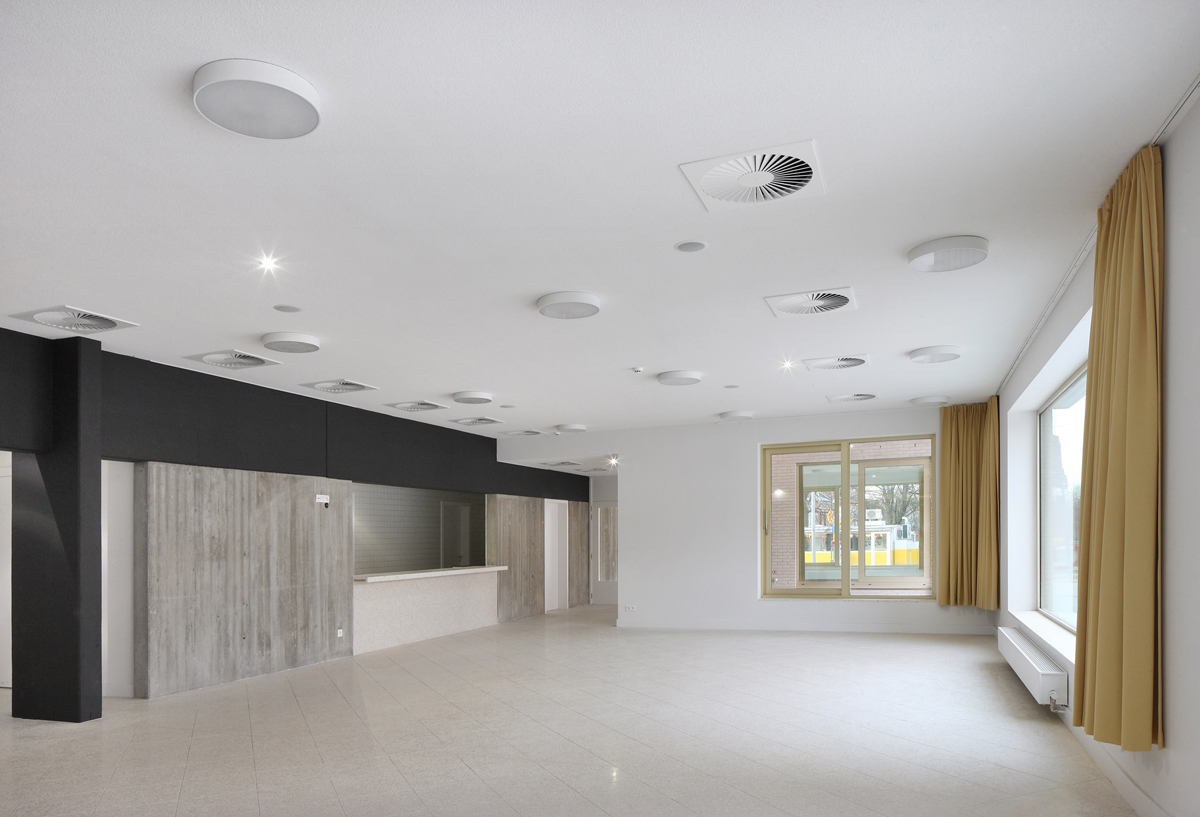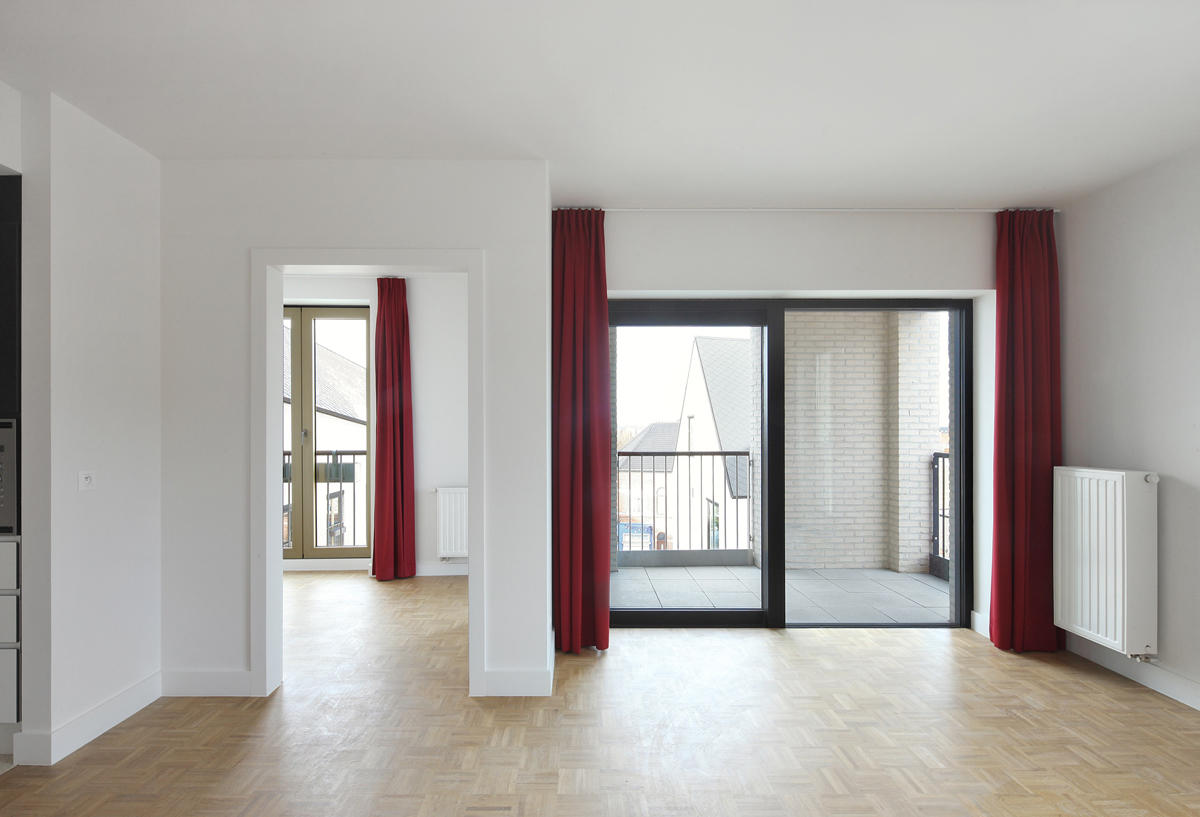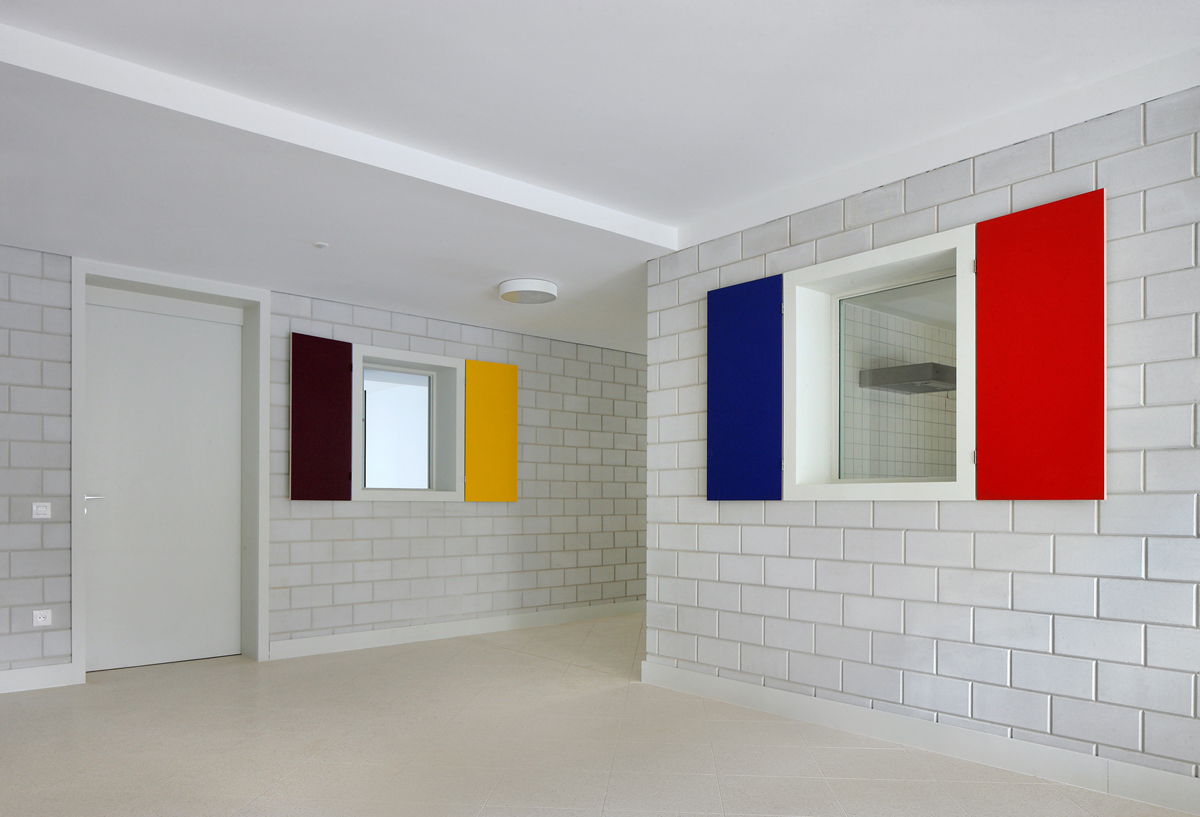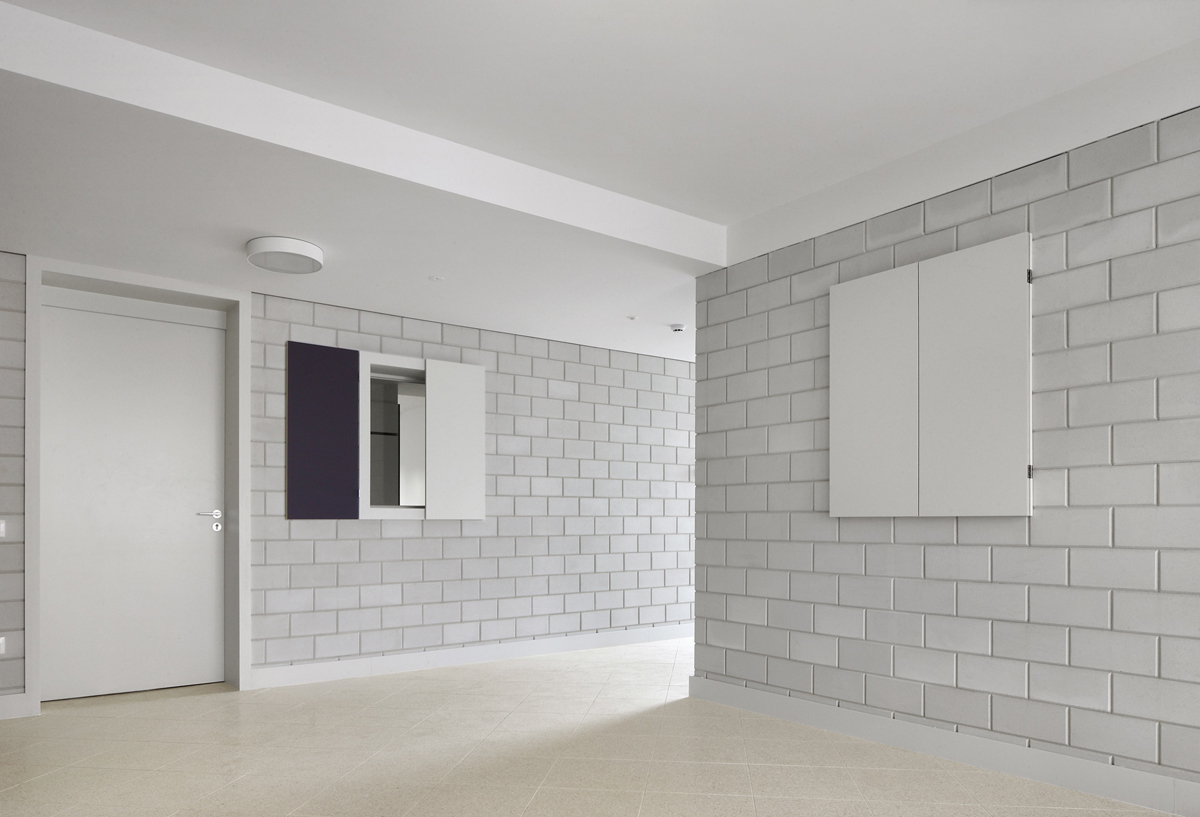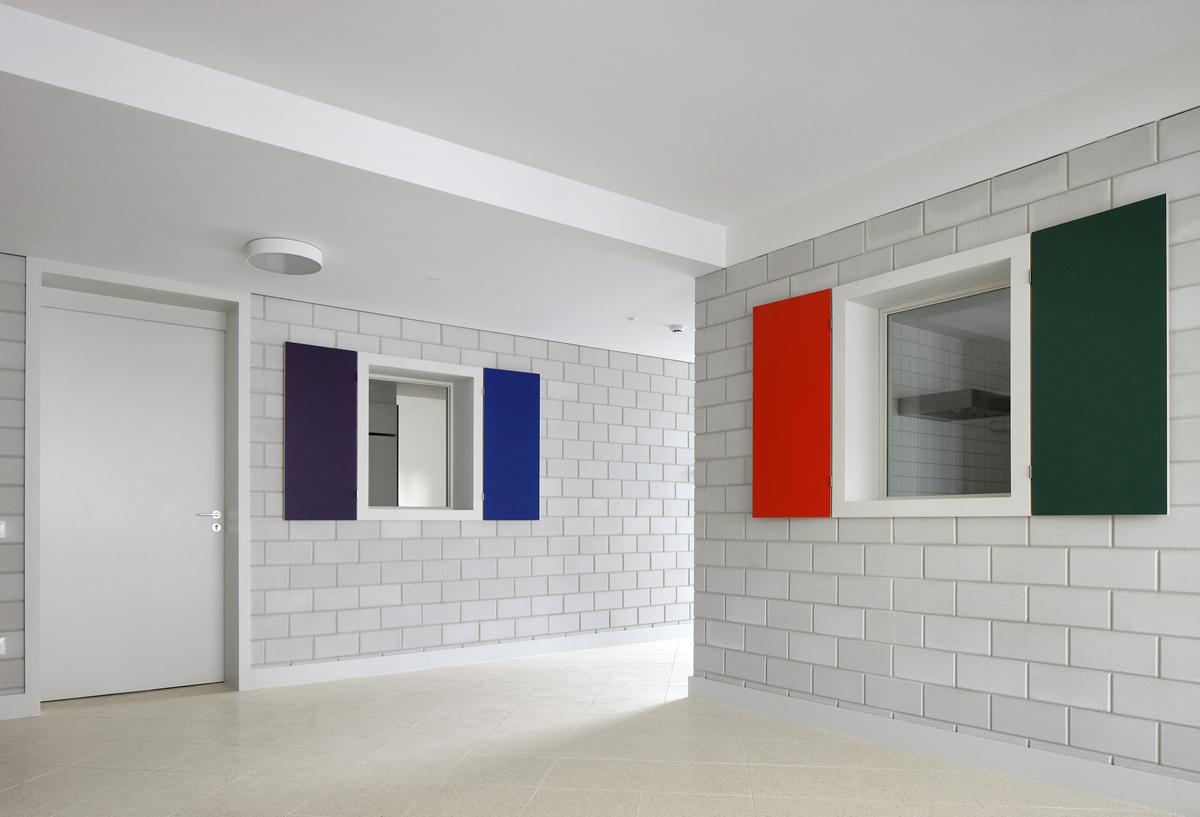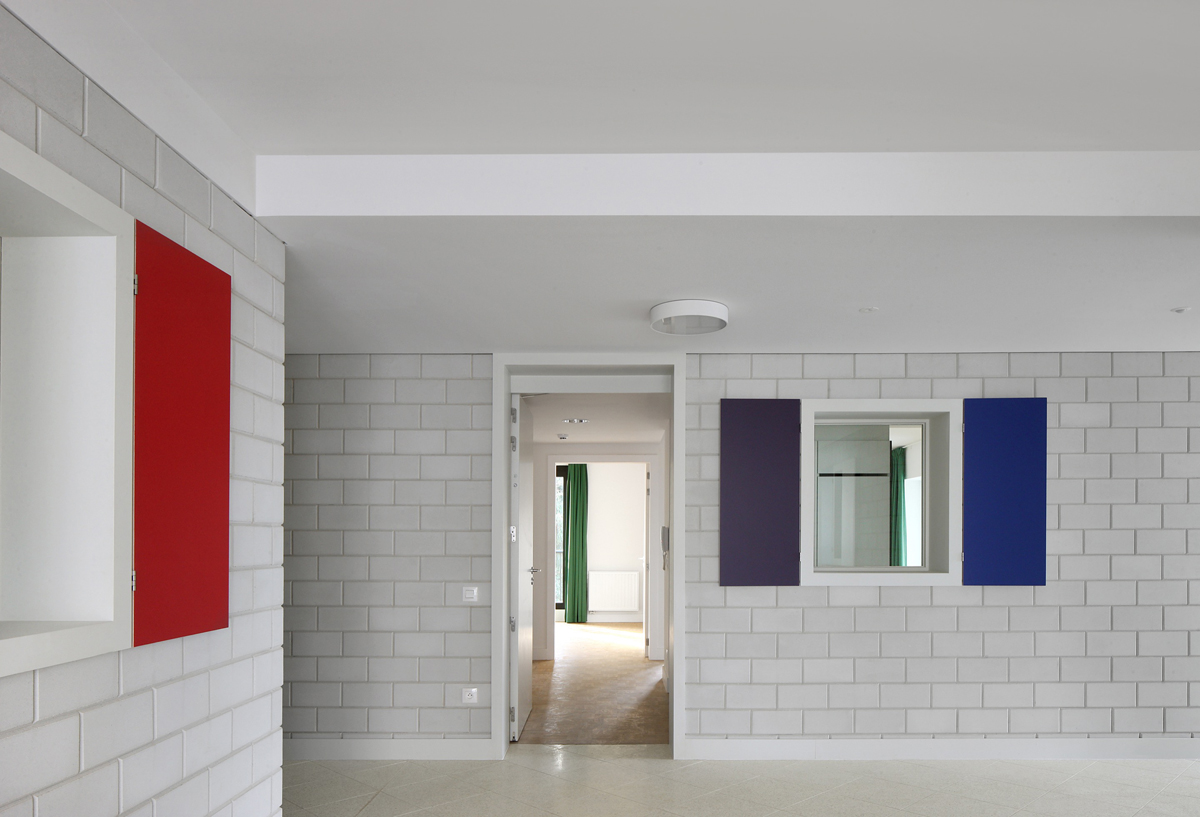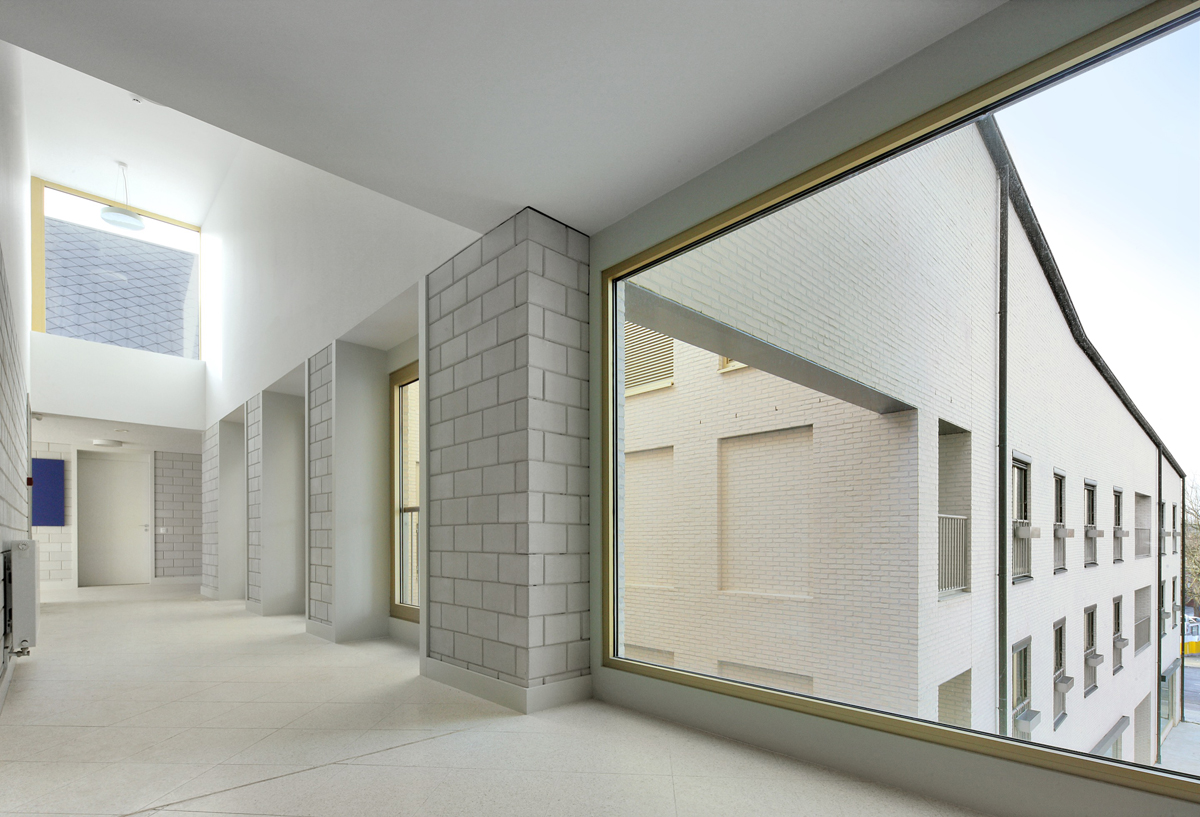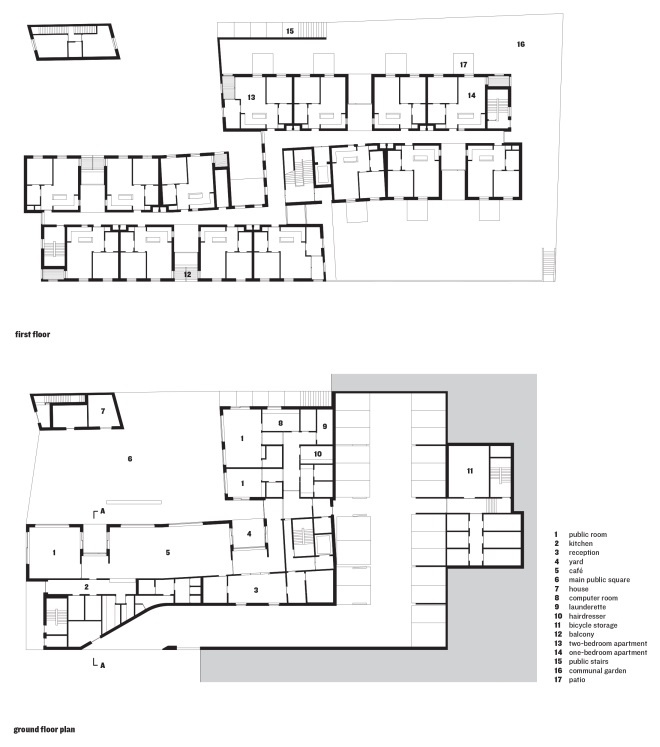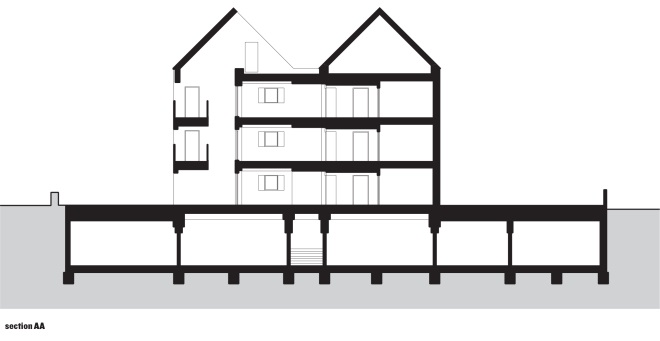 Client:
OCMW Aarschot
Area:
5,600m²
Construction Cost:
7,500,000 euro
Design Period:
2010 – 2012
Completion Date:
Completed 2016
Photography:
Filip Dujardin
Art Integration:
Willem Cole