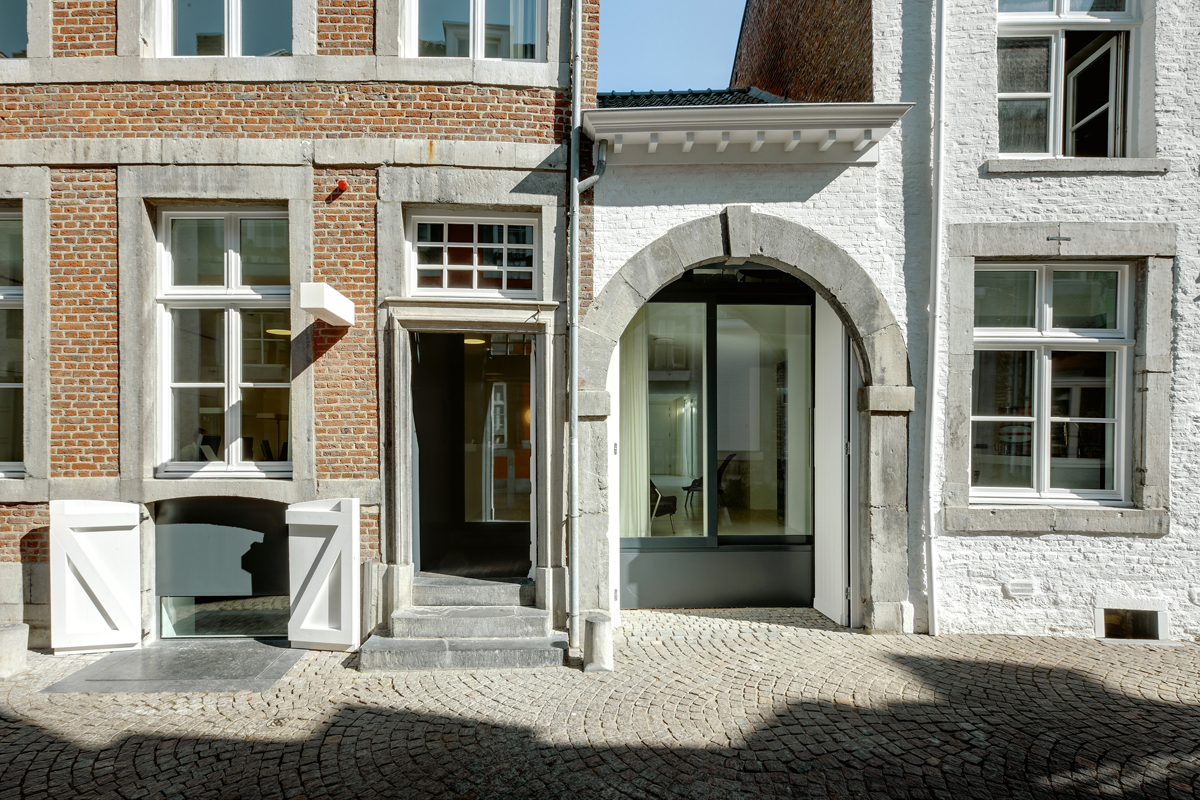 Hotel Zenden is located within three monumental town houses near the river Maas in Maastricht. During the renovation, the hotel's scattered program was recrystallized into an iconographical integrated whole, which led to an abstraction of the structure in both plan and section. All ceiling heights were kept to a maximum, and the interior is completely clad in white, with exterior inversions painted anthracite. New program elements were placed if and where necessary. Upon entering the hotel, a lounge welcomes guests, while a singular red Japanese maple adorns the adjacent patio, highly contrasting the hotel's white interior. From the lounge, guests can descend to the lower level, to the sapphire blue waters of the indoor pool, which retains its original medieval vault.
Oppositely, upon ascending the stairs, nine hotel rooms await guests, and each room is unique. Within these nine new guest rooms, services such as showers, toilets and cupboards have been condensed to enable more living space; Corian inlays and night-stands are integrated into the walls, washing tables placed on floating shelves, video screens hidden behind reflective glass, while bathroom doors double as mirrors.
Within this temporary playground of guest rooms, dark-maroon beds, and oversized armchairs with ottomans tempt visitors to call the hotel's spaces their temporary home, allowing for comfortable contemplation of the culturally rich city of Maastricht.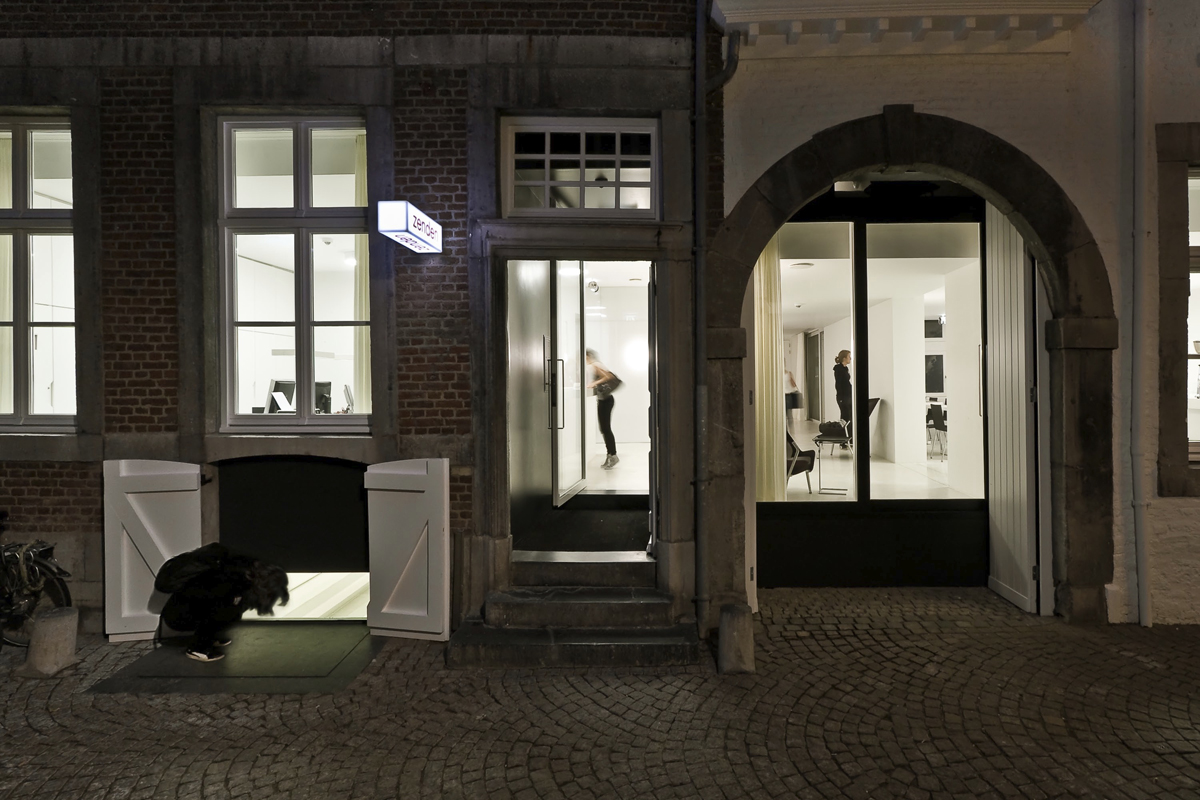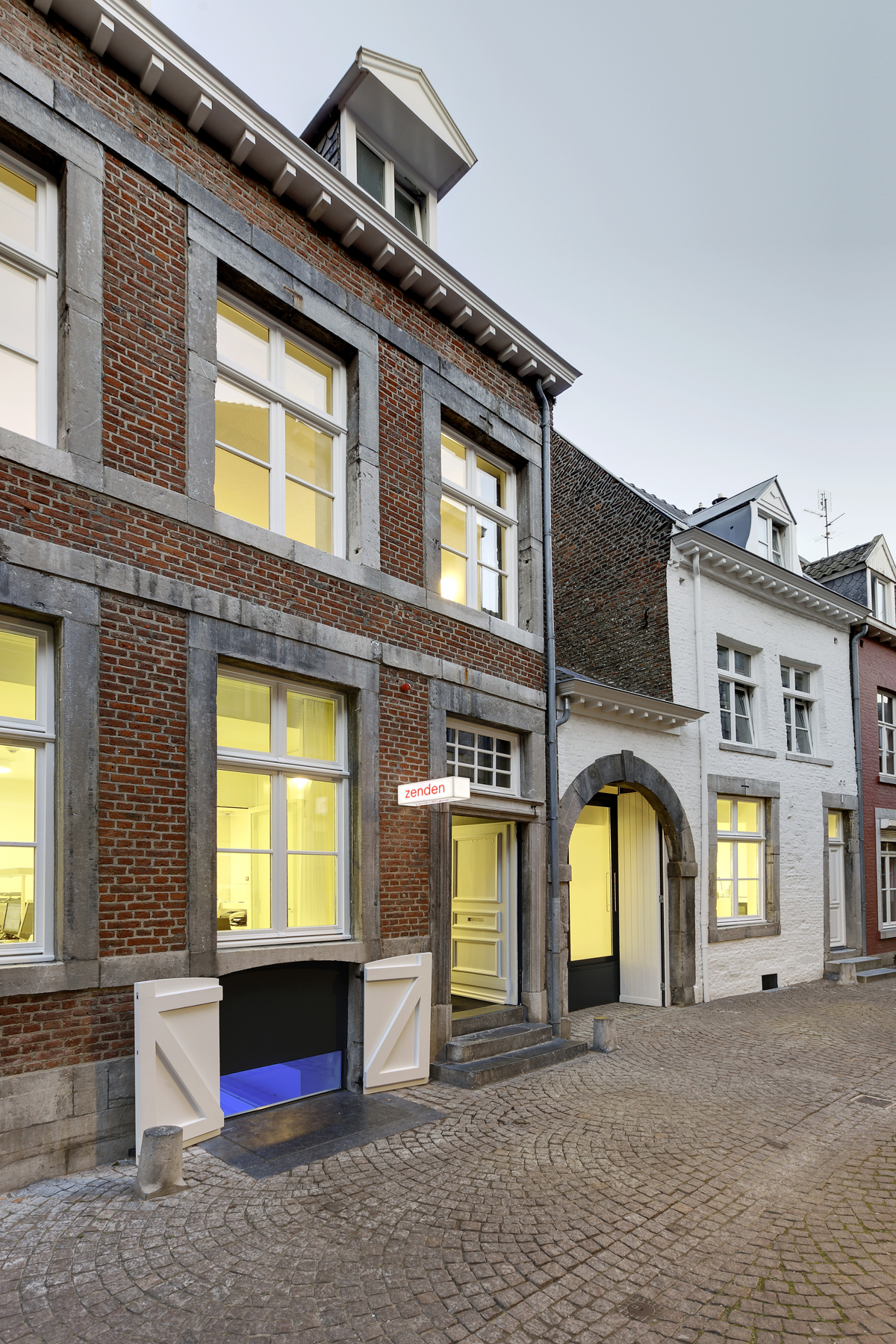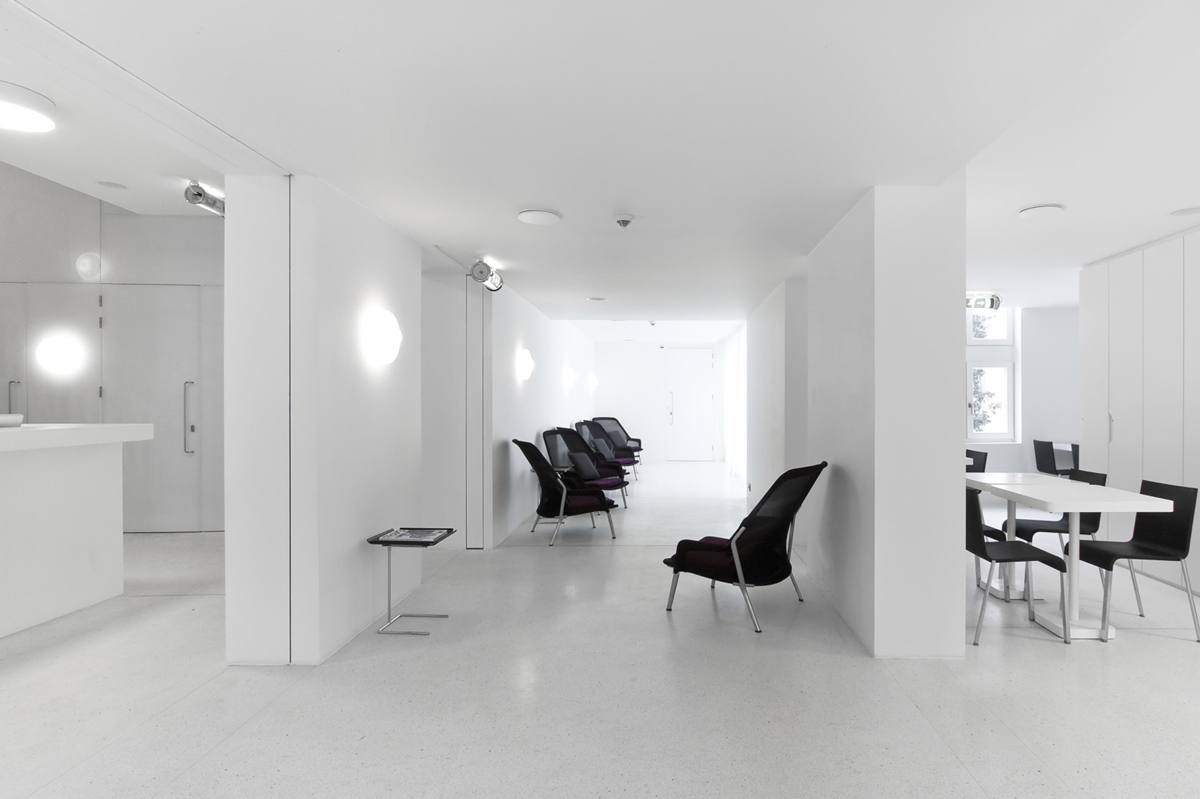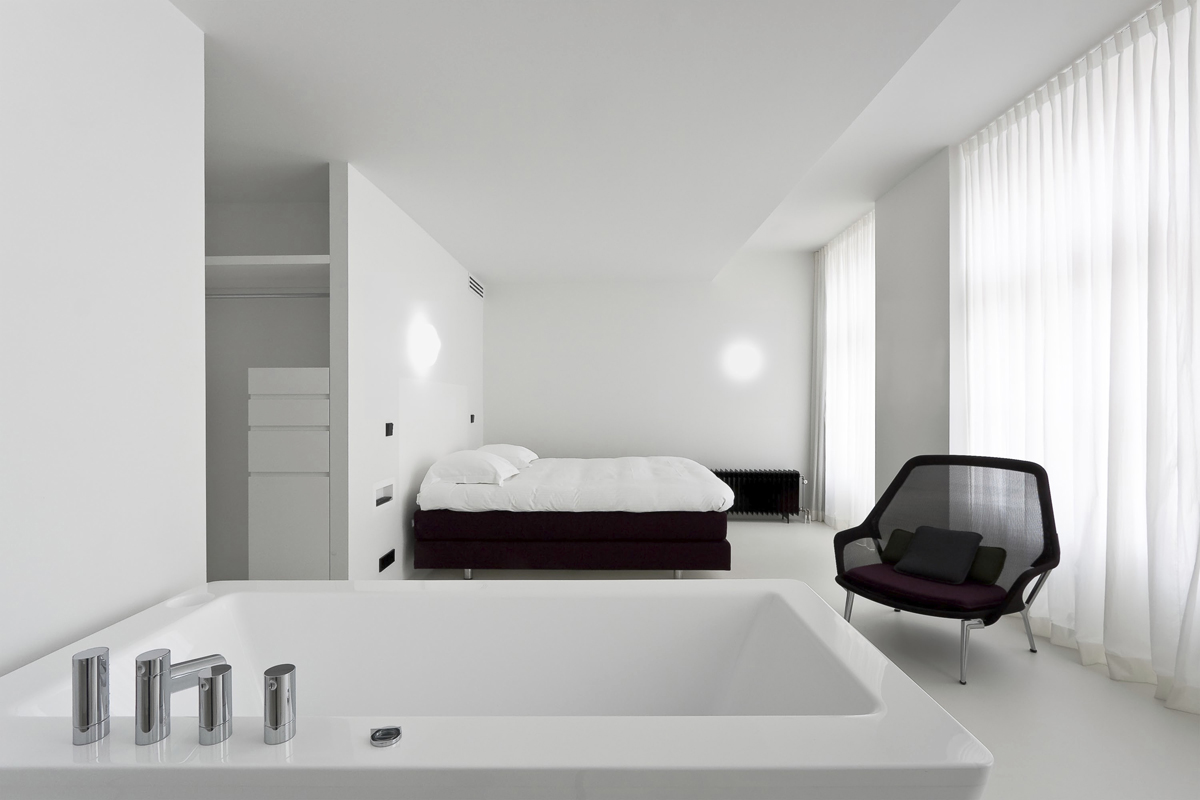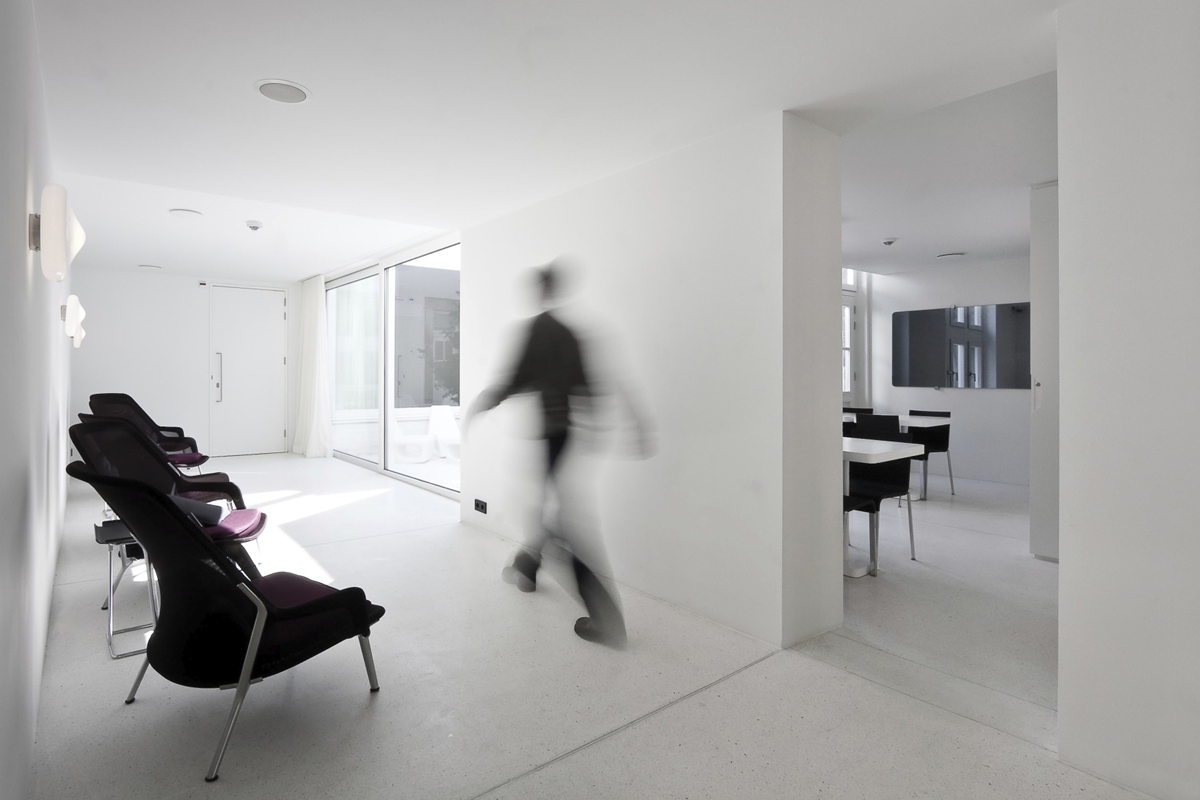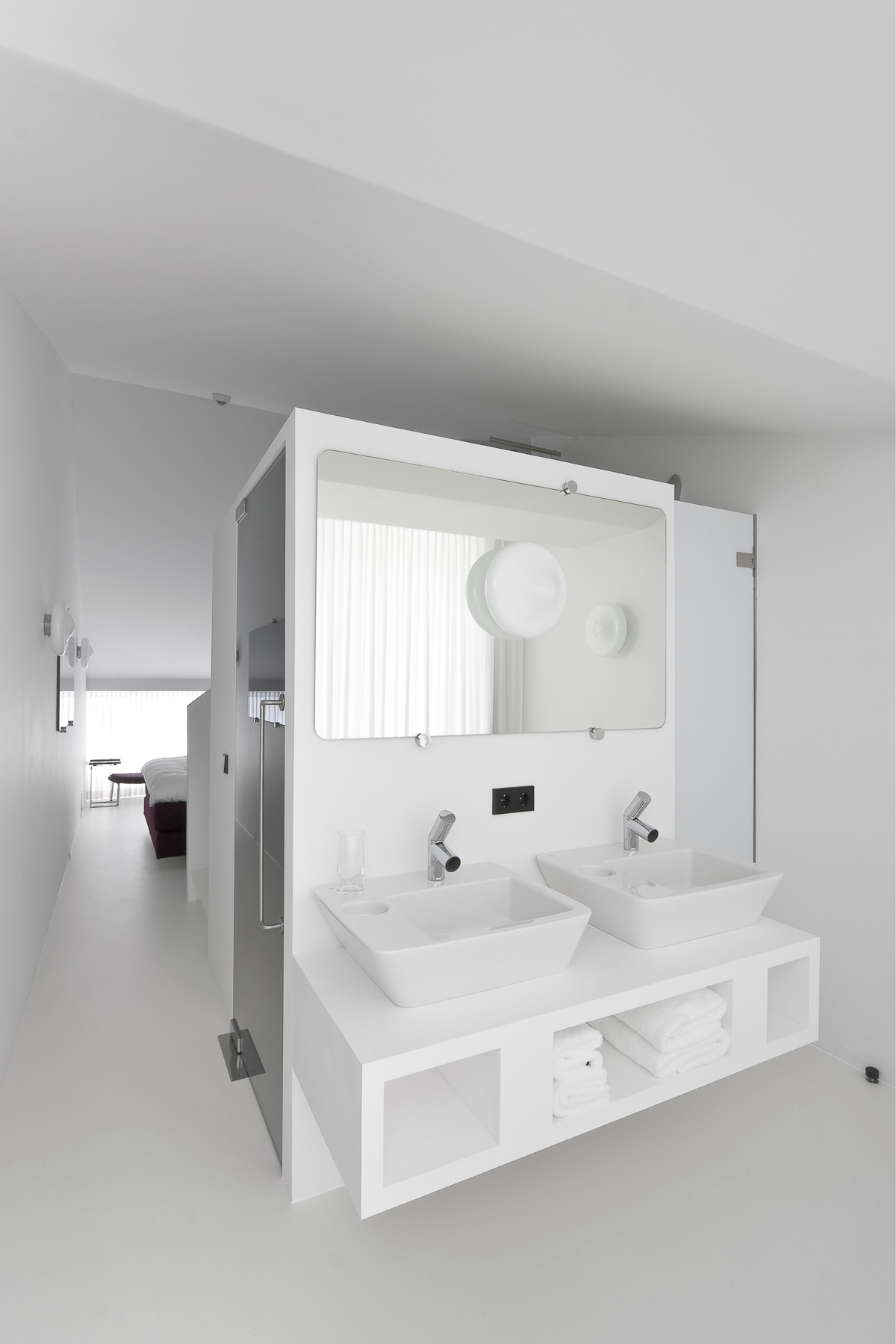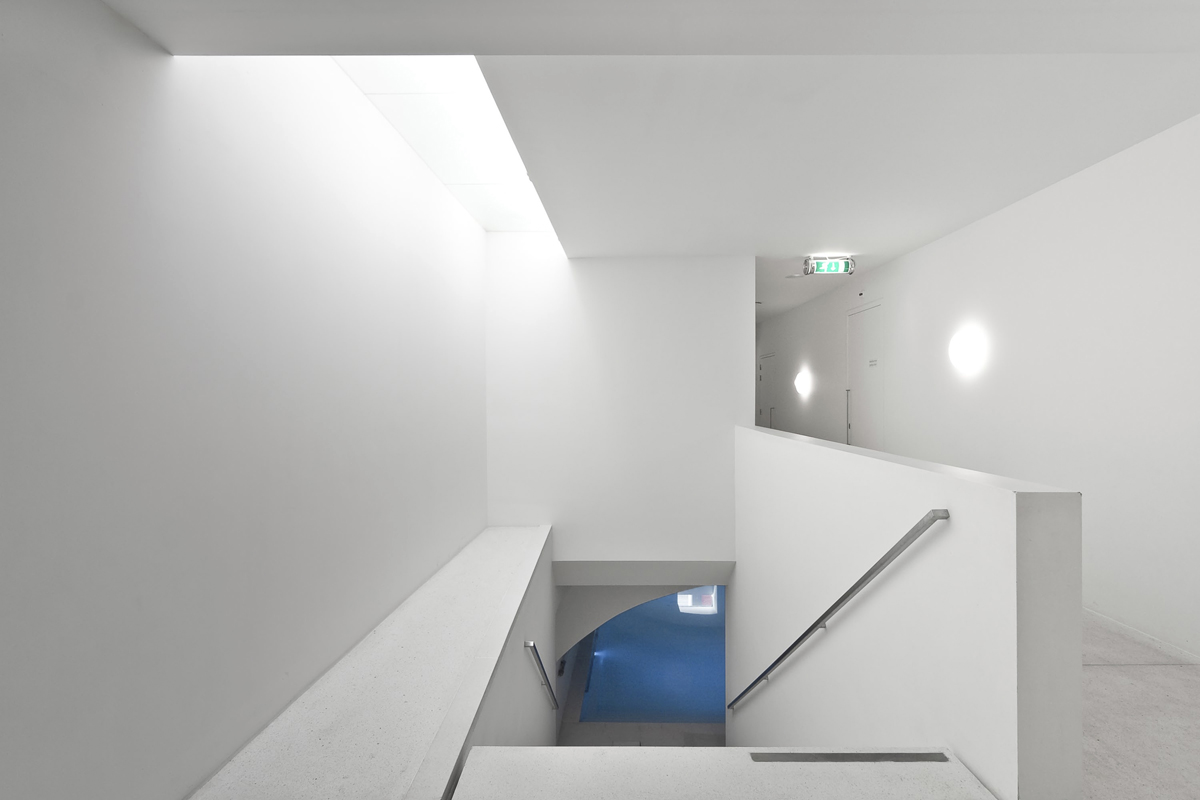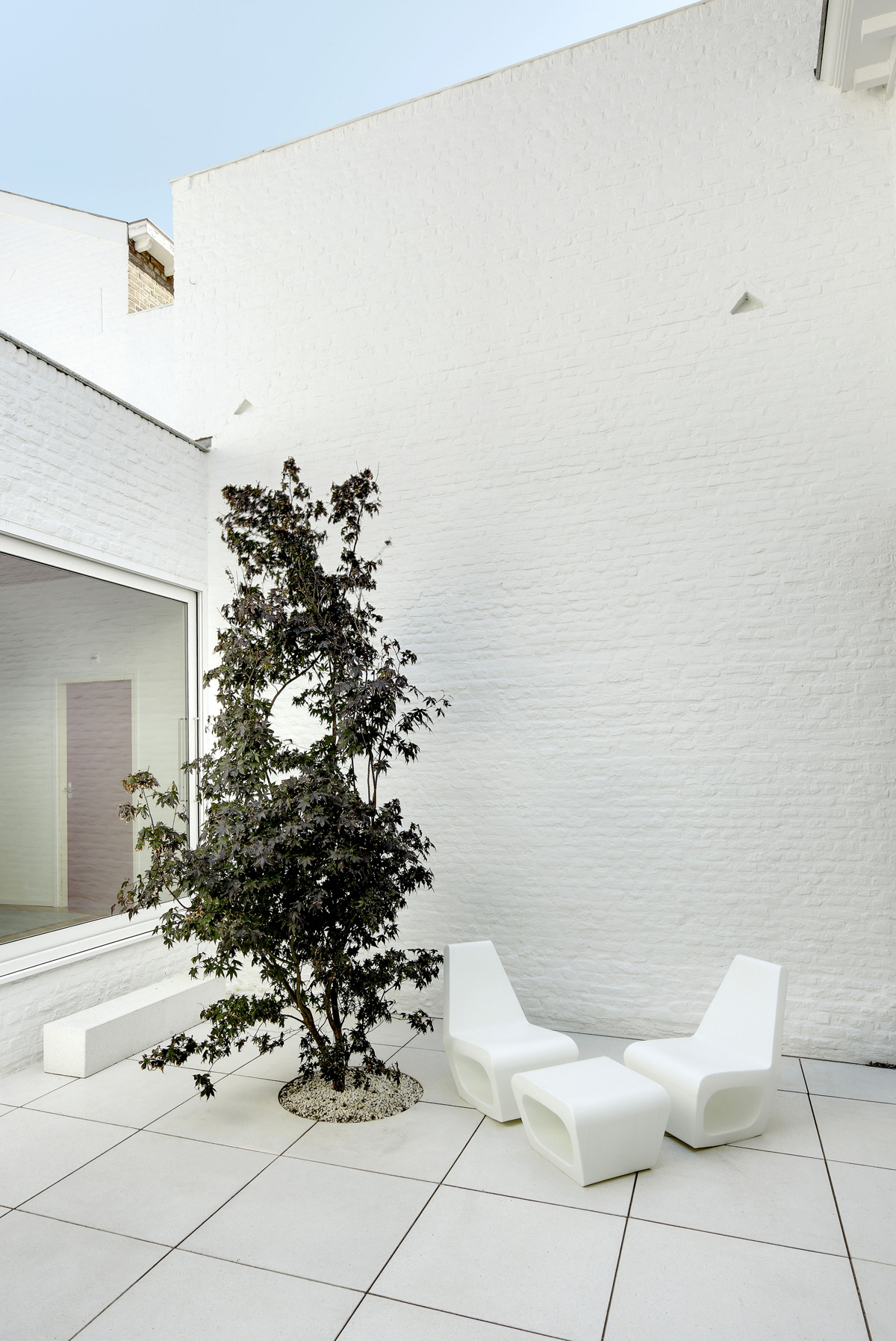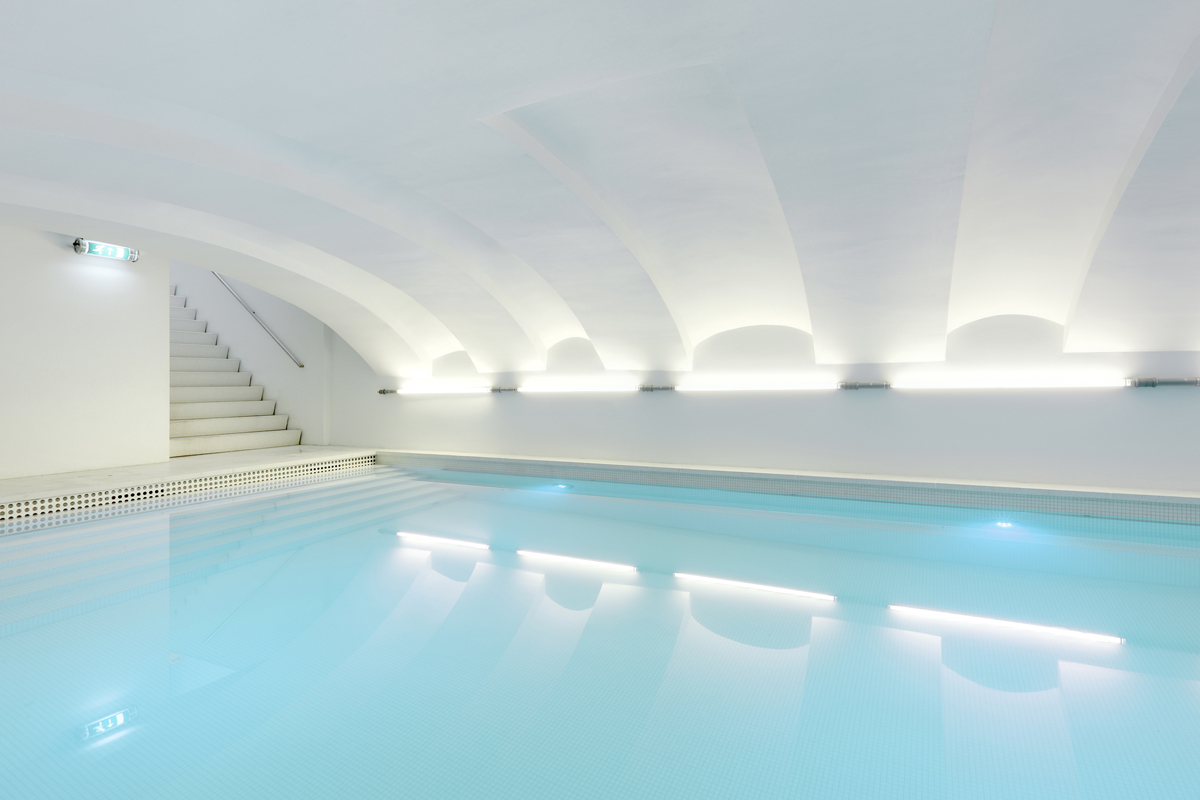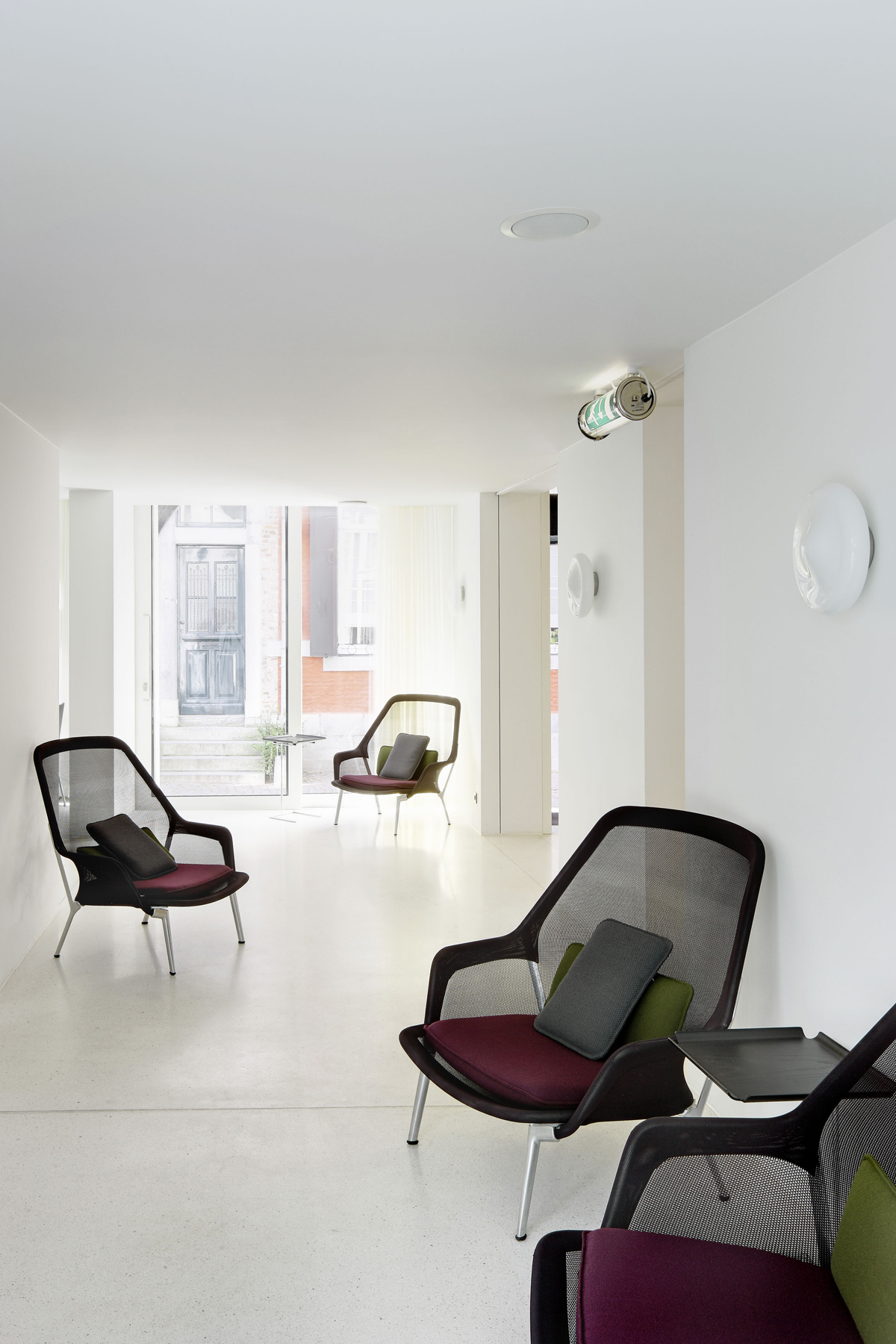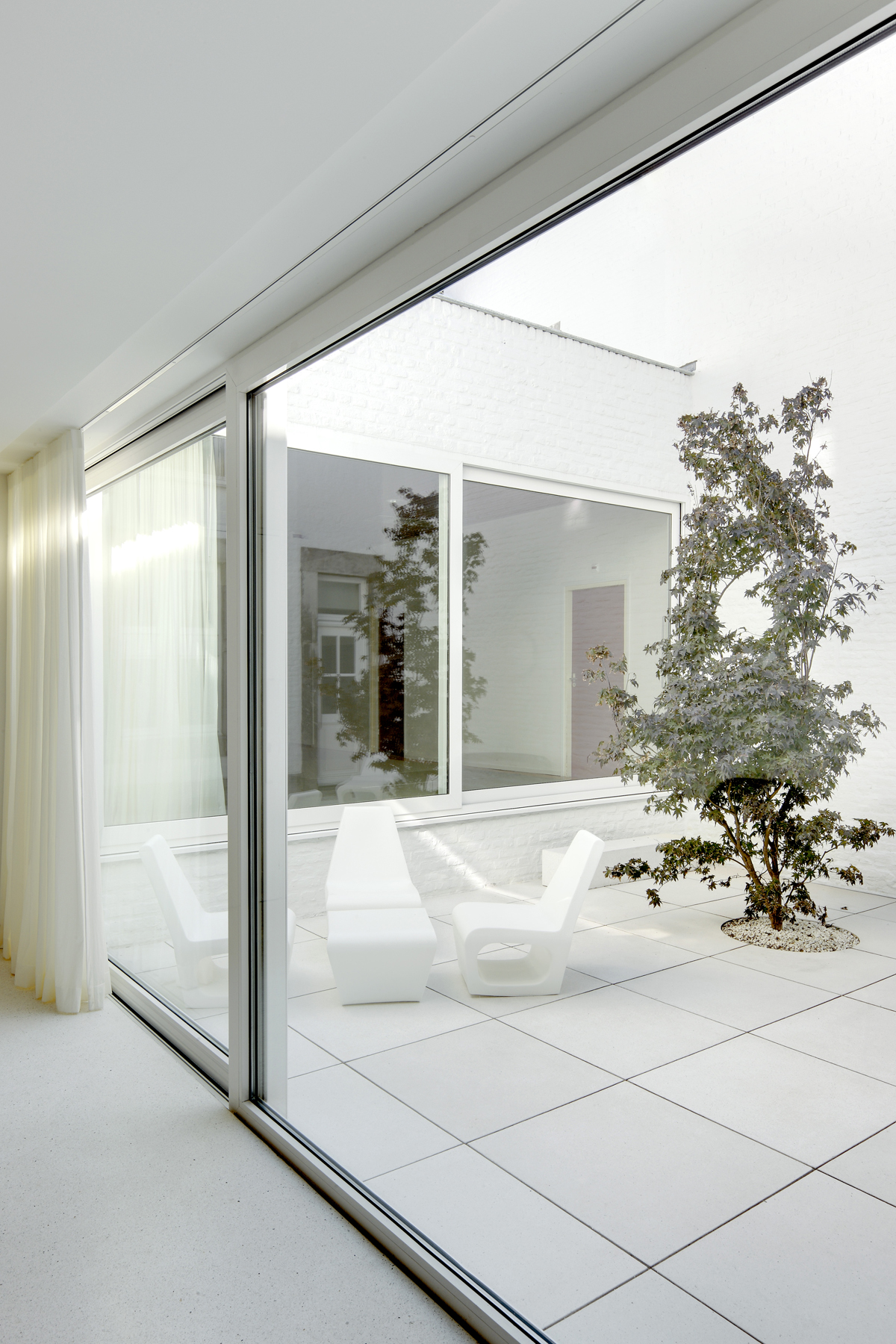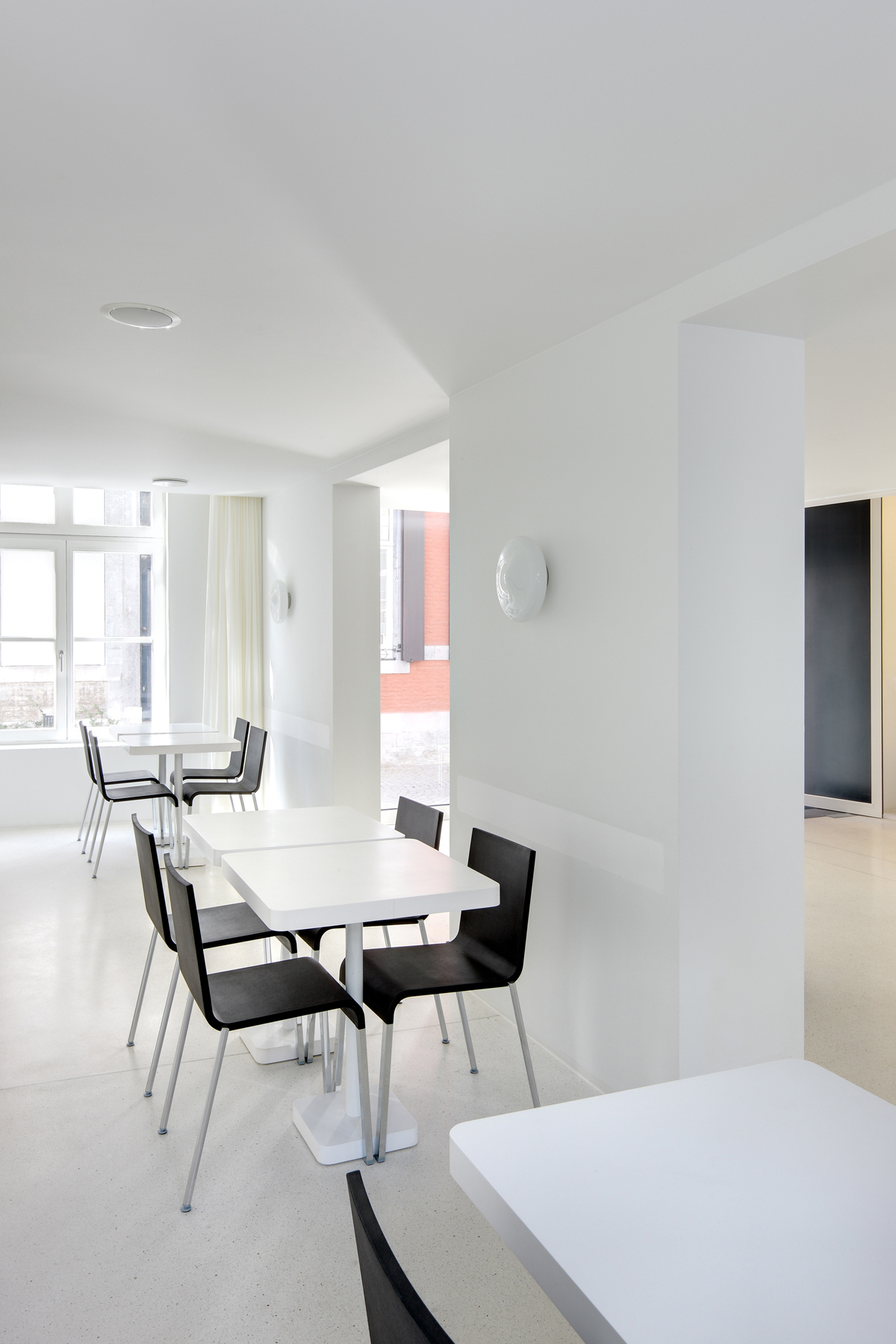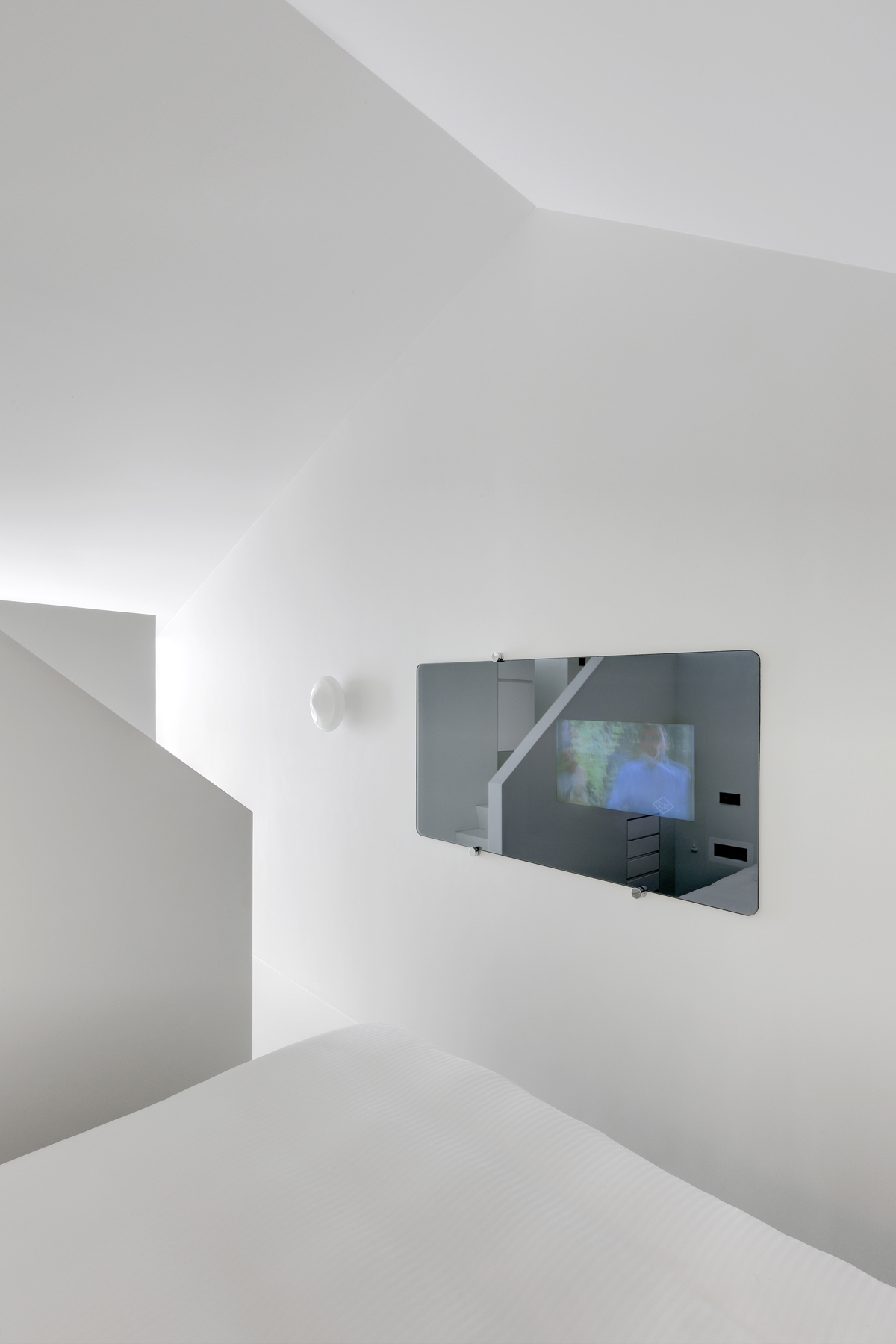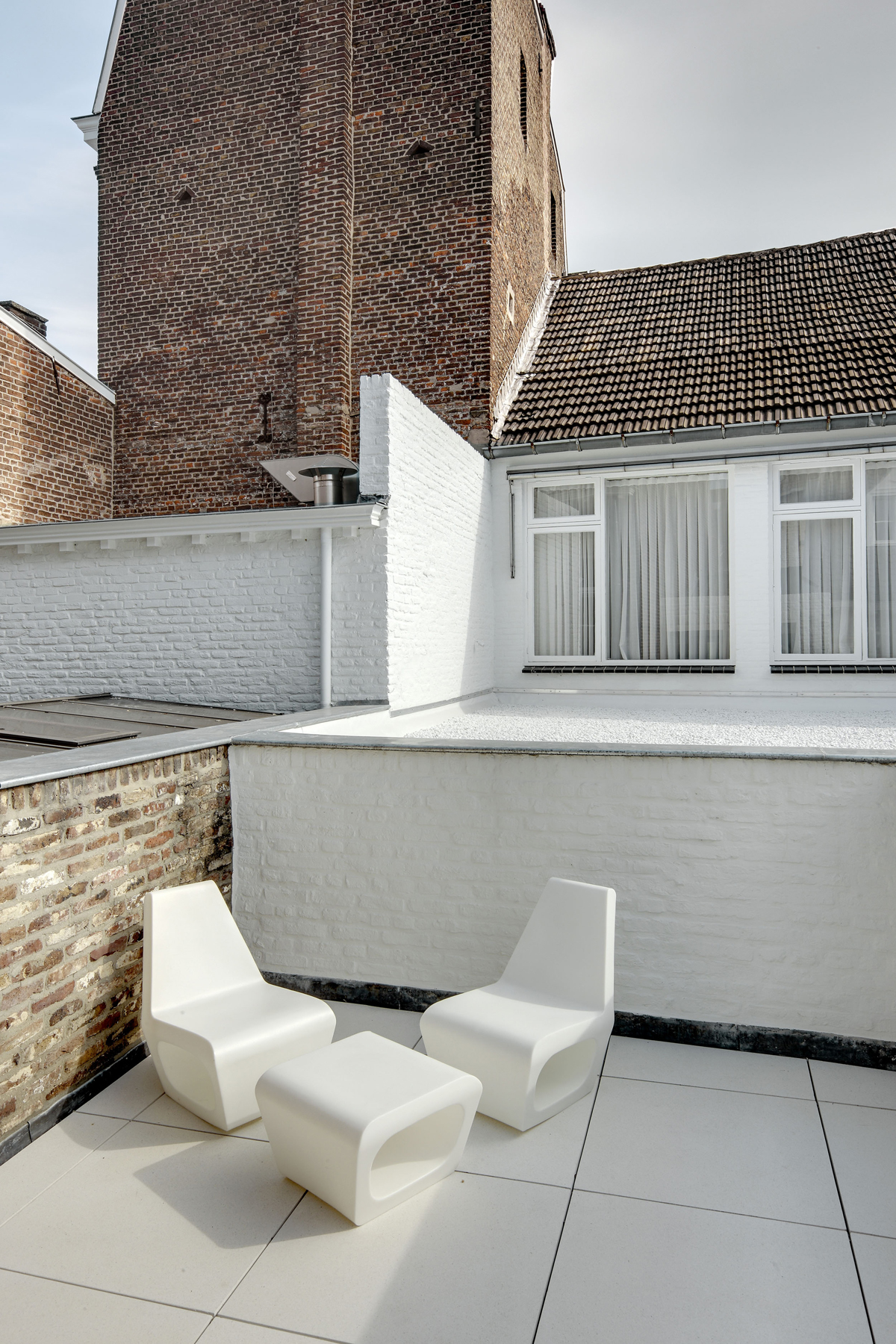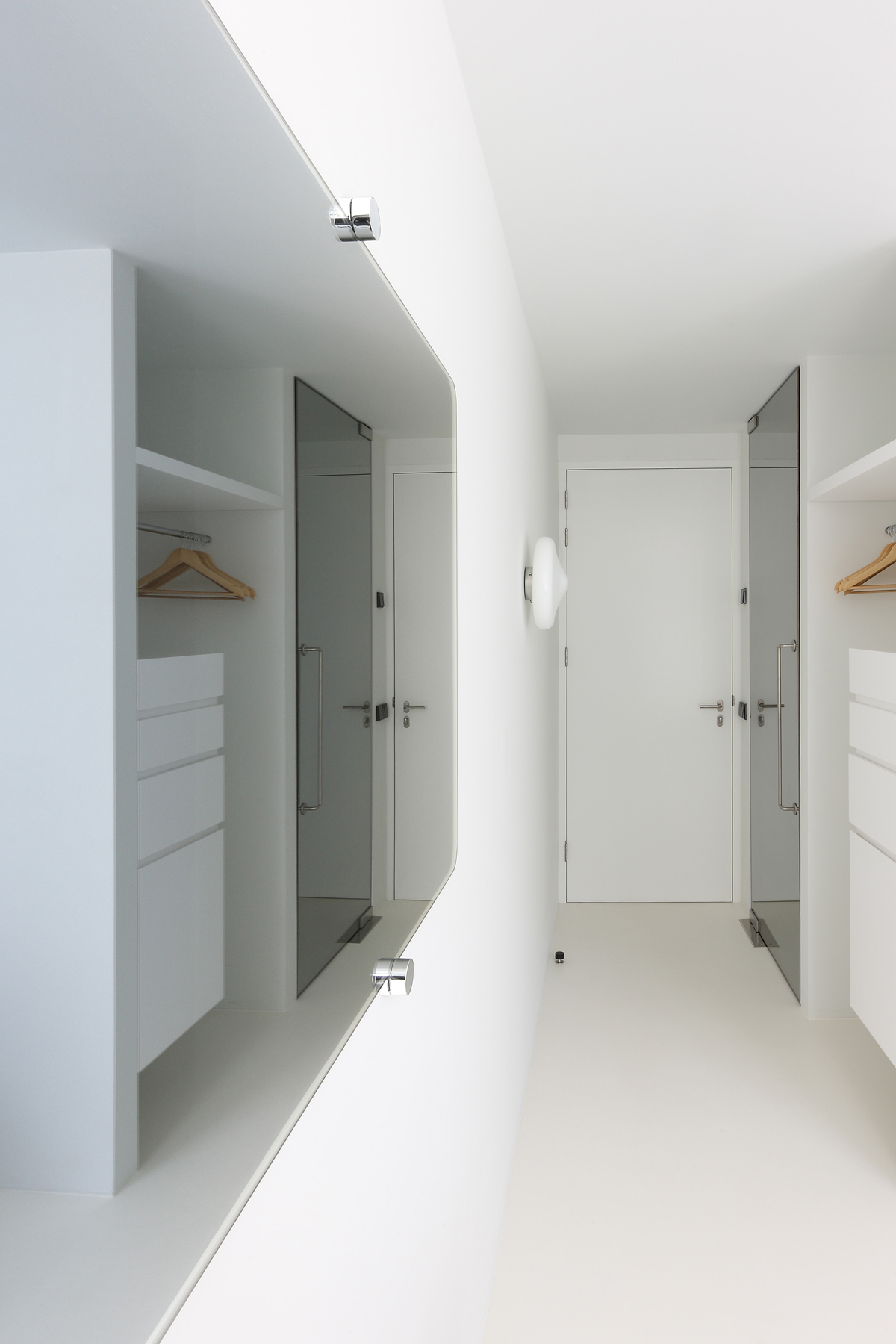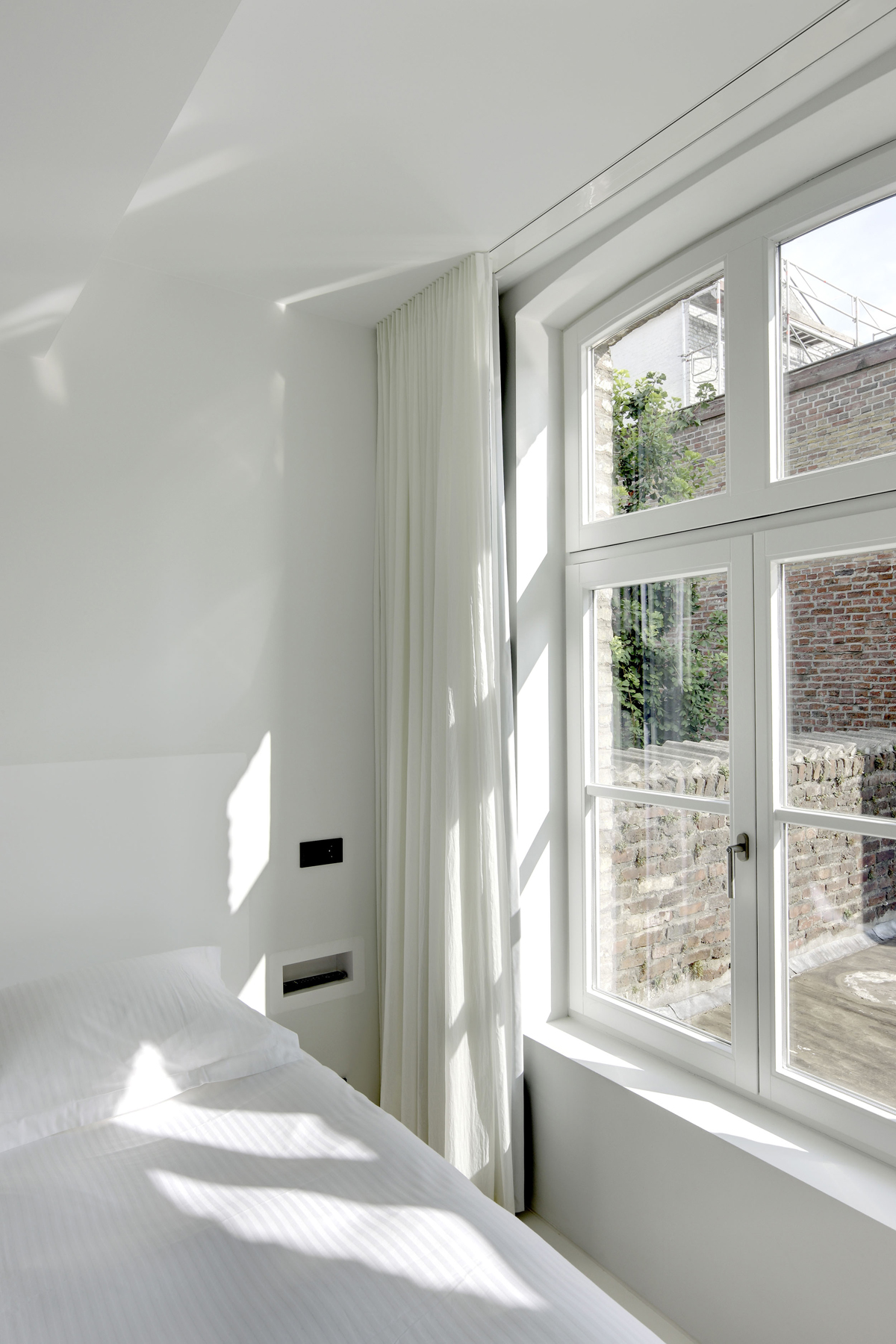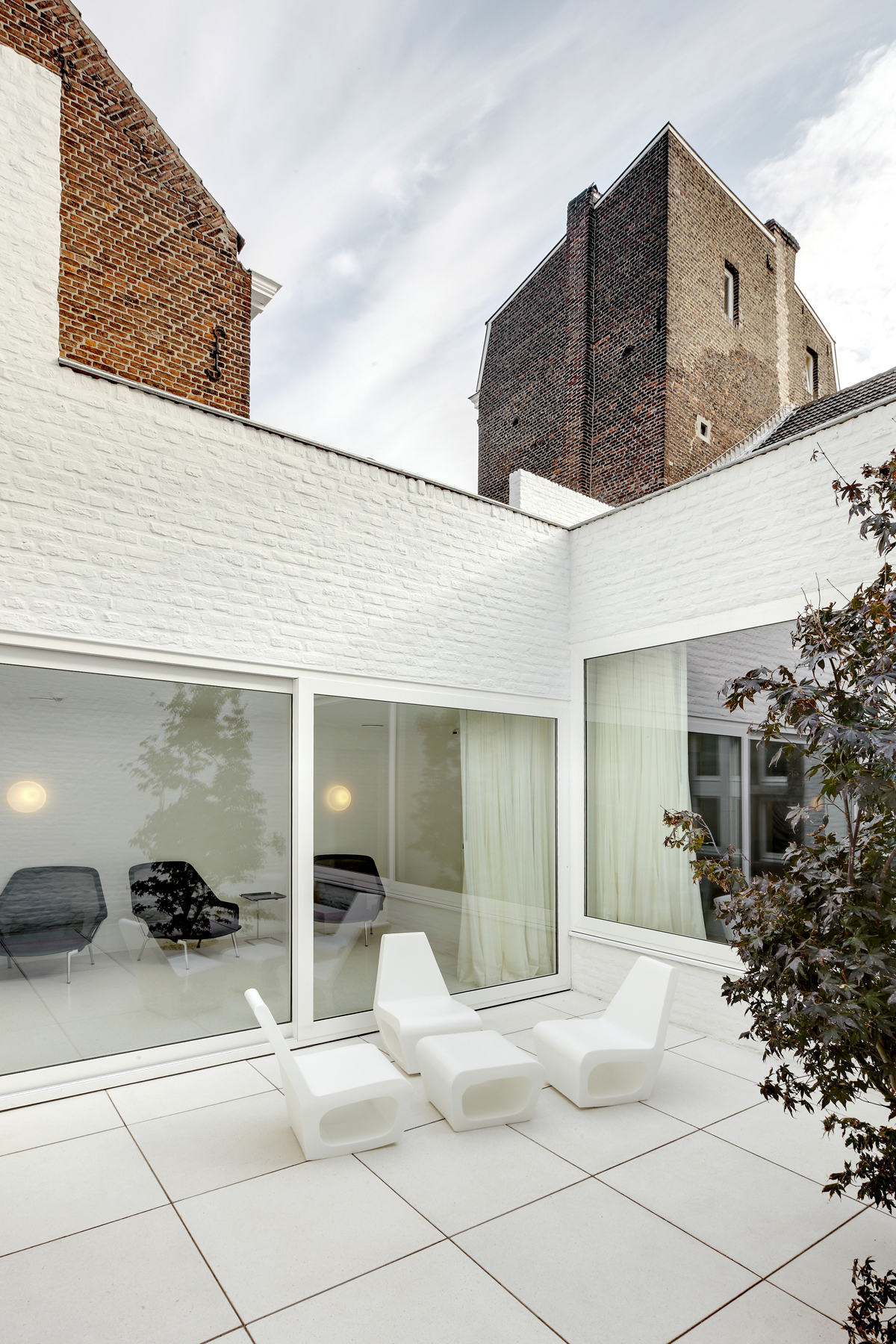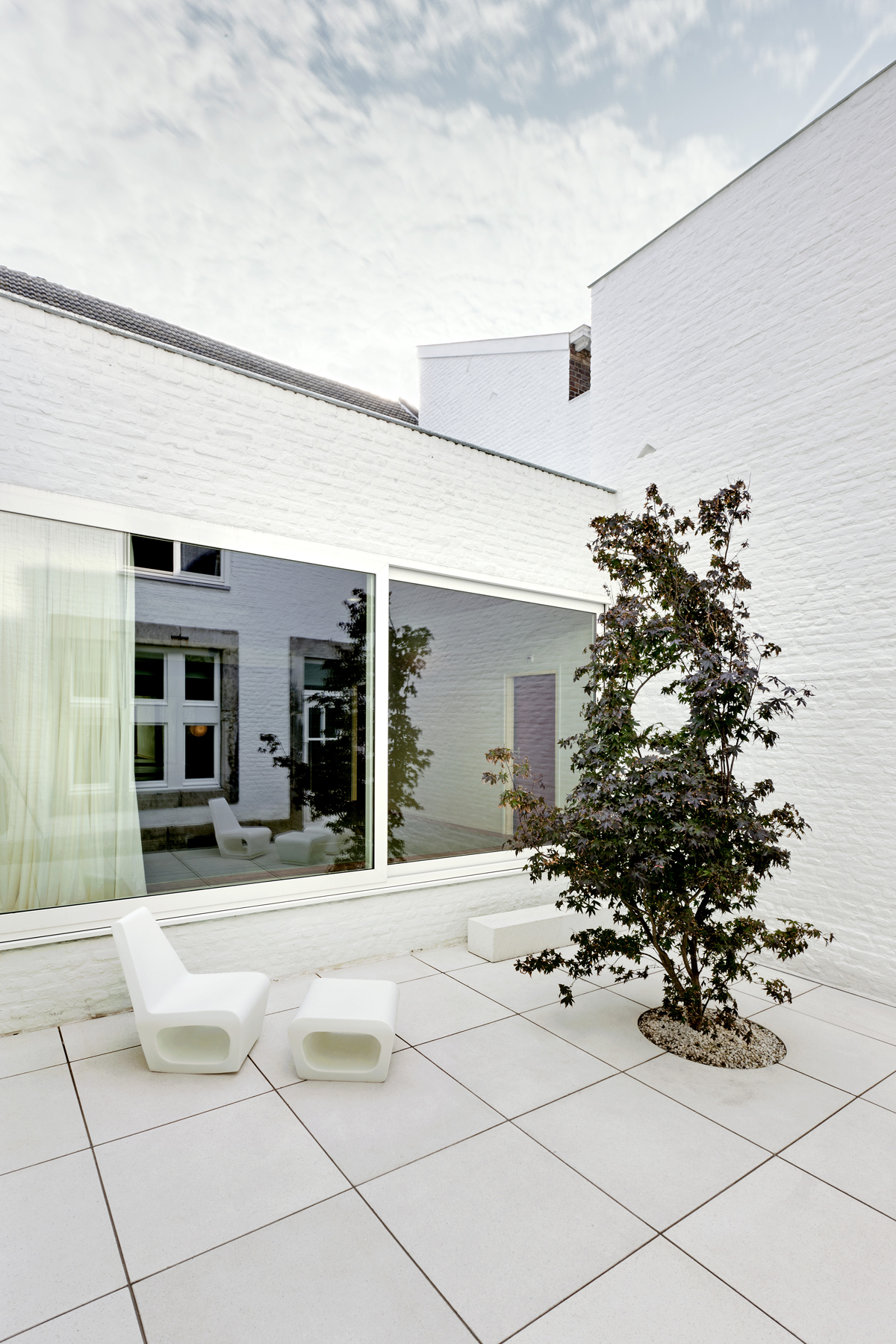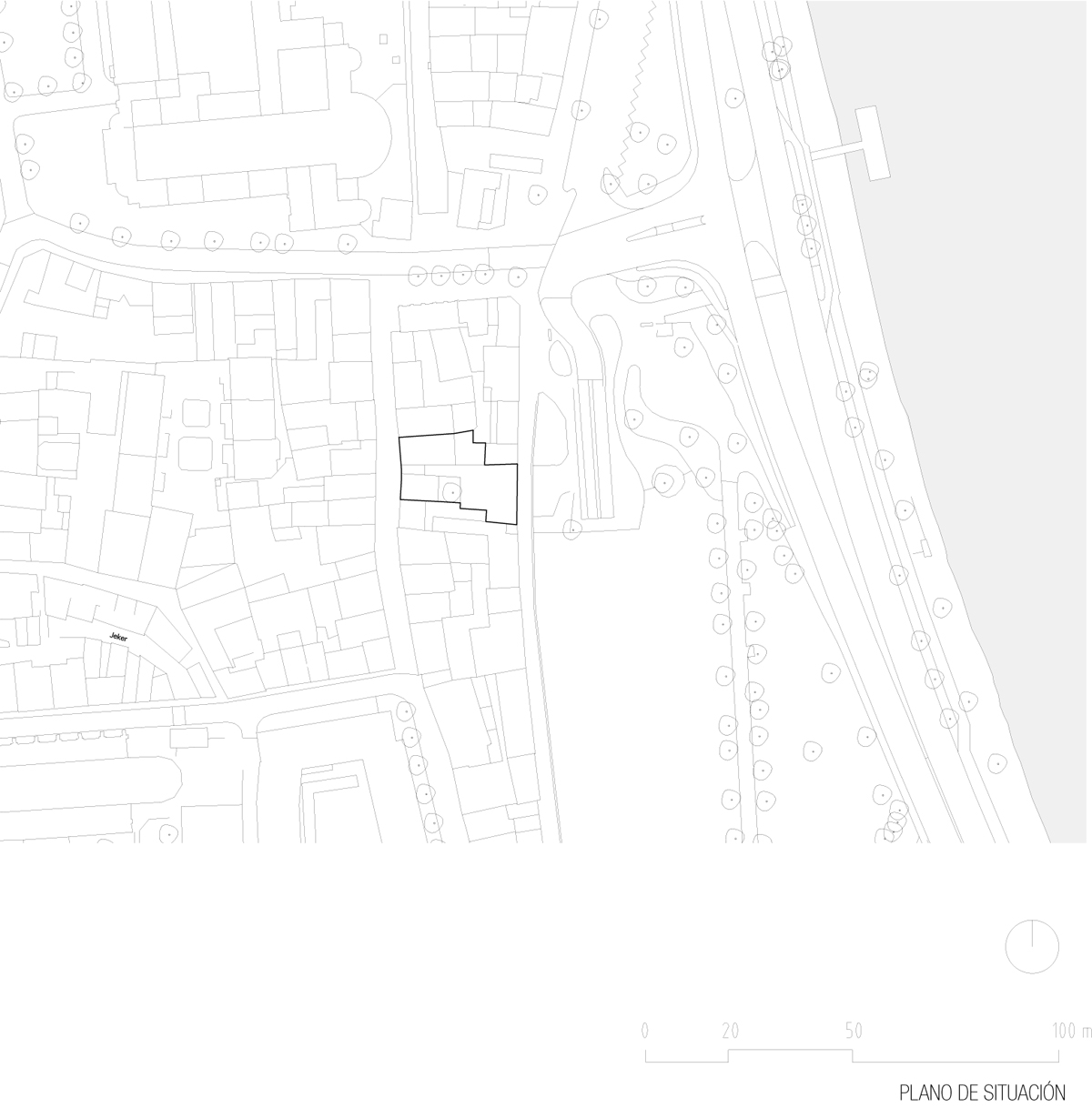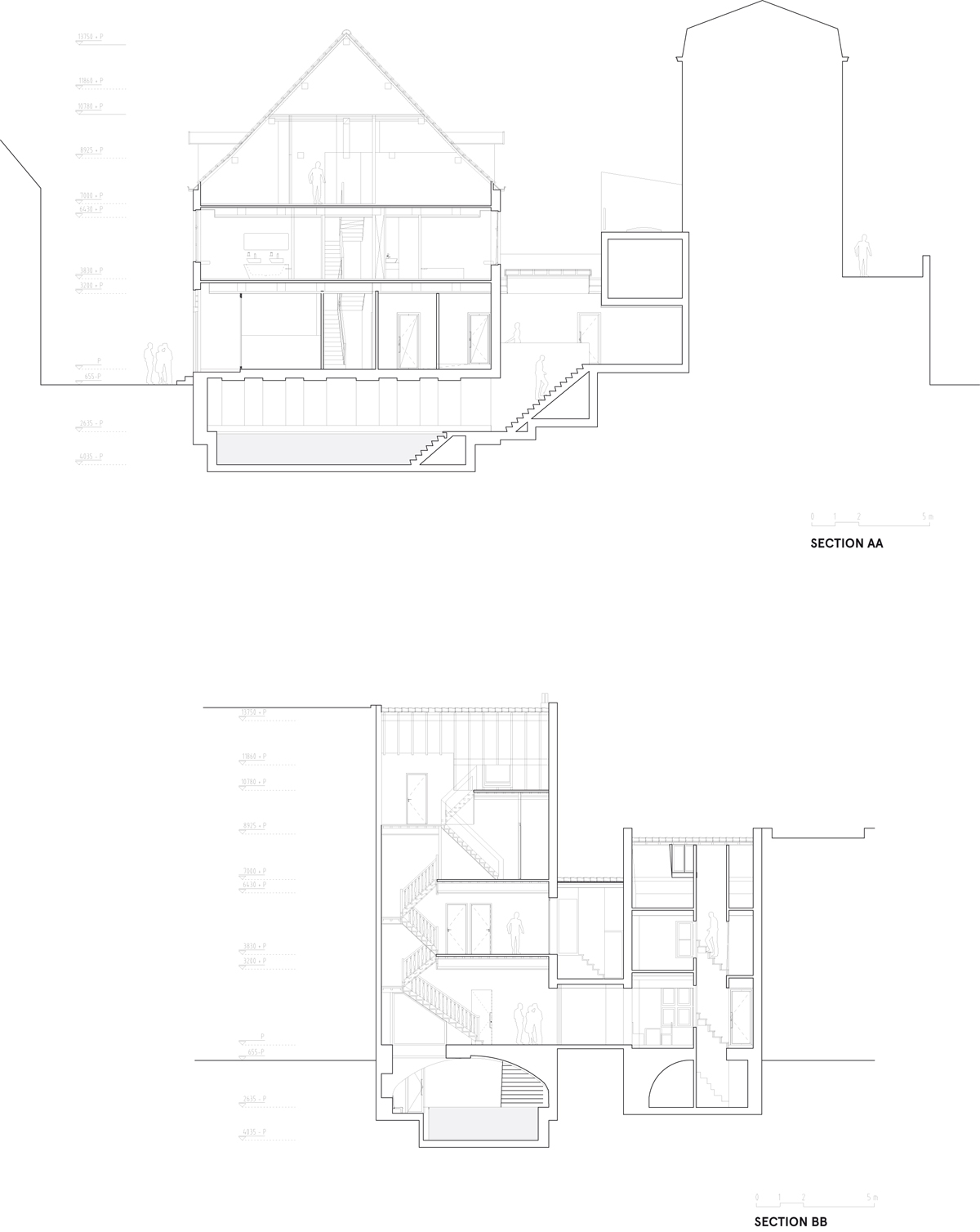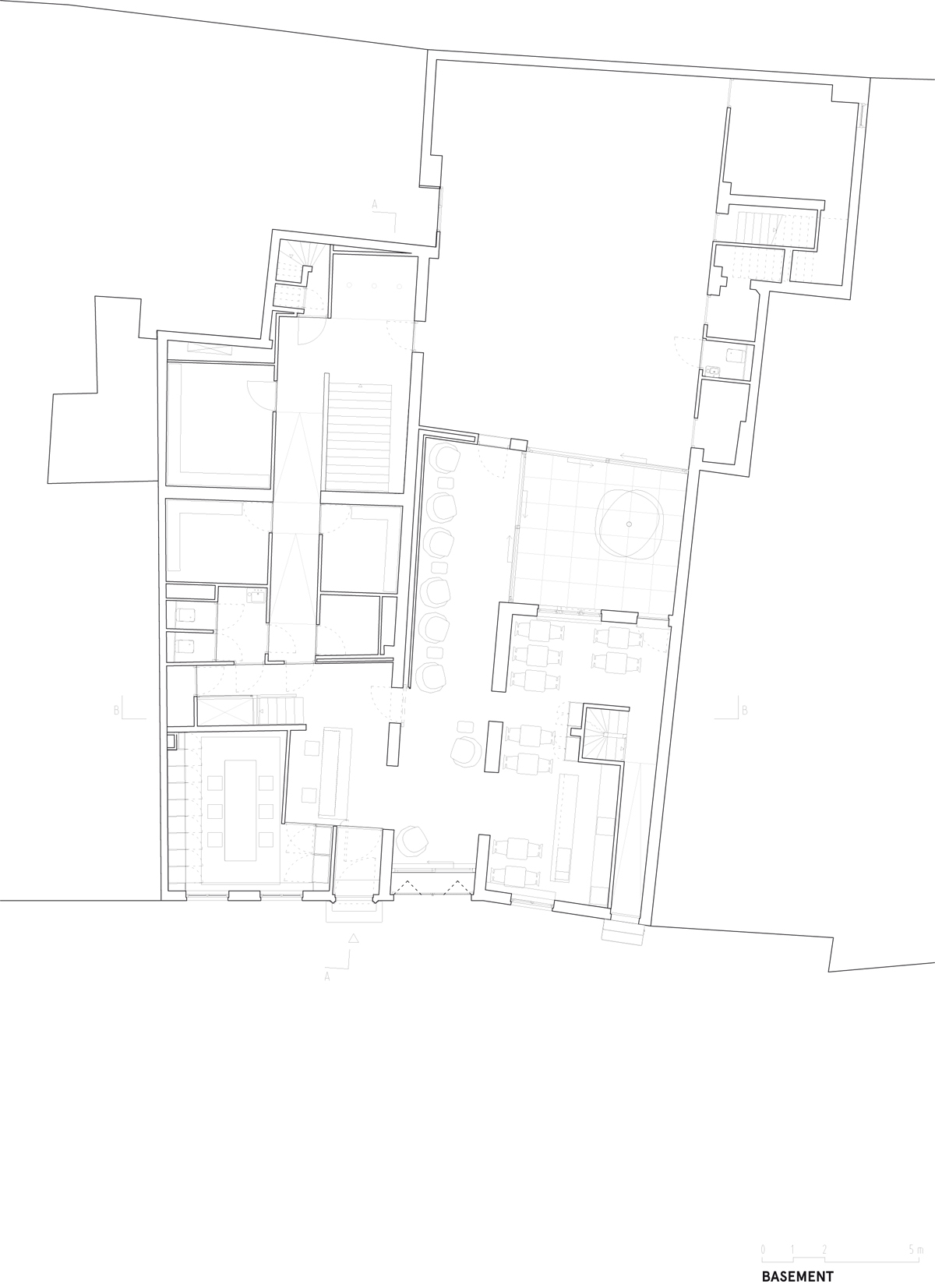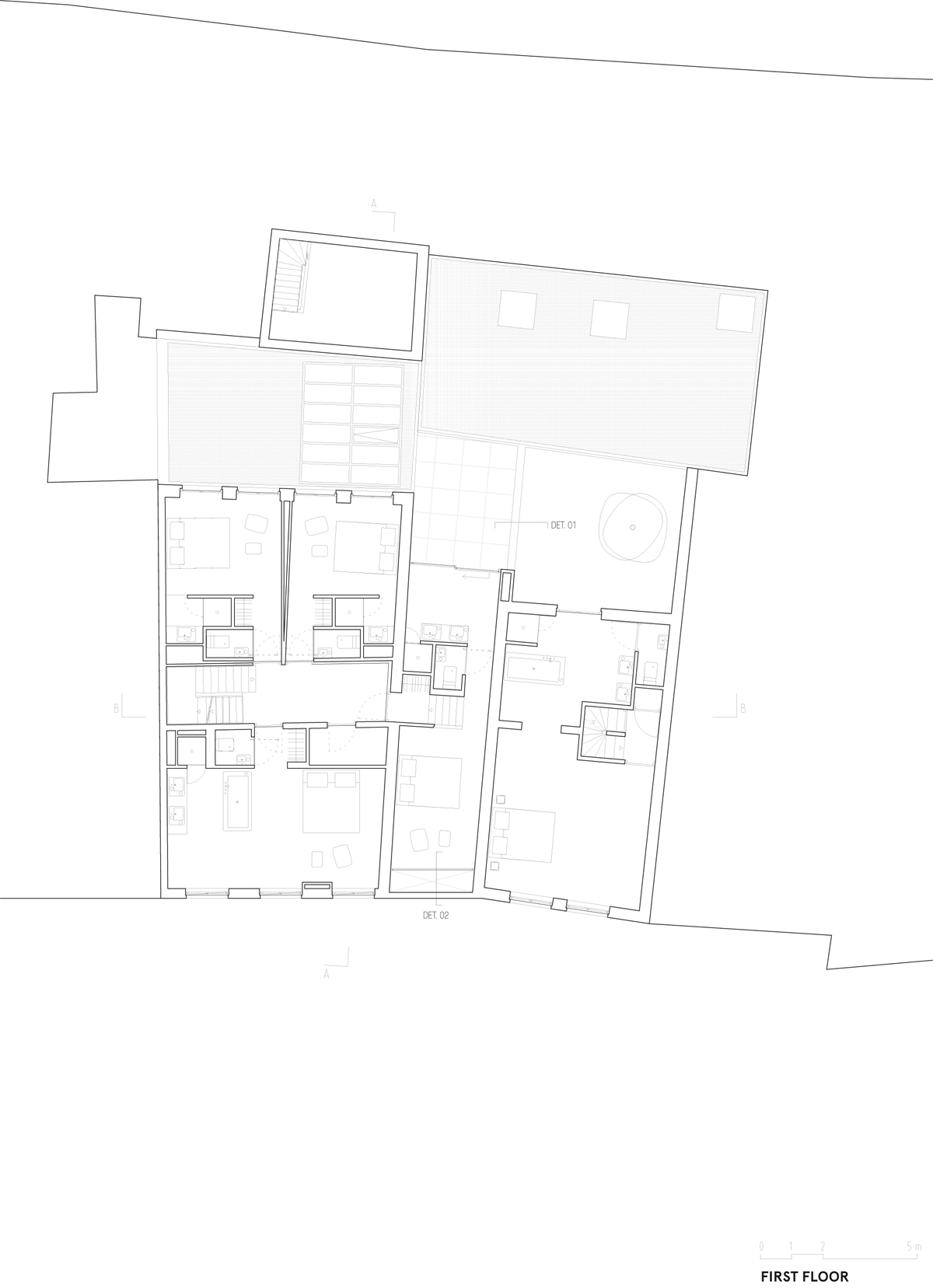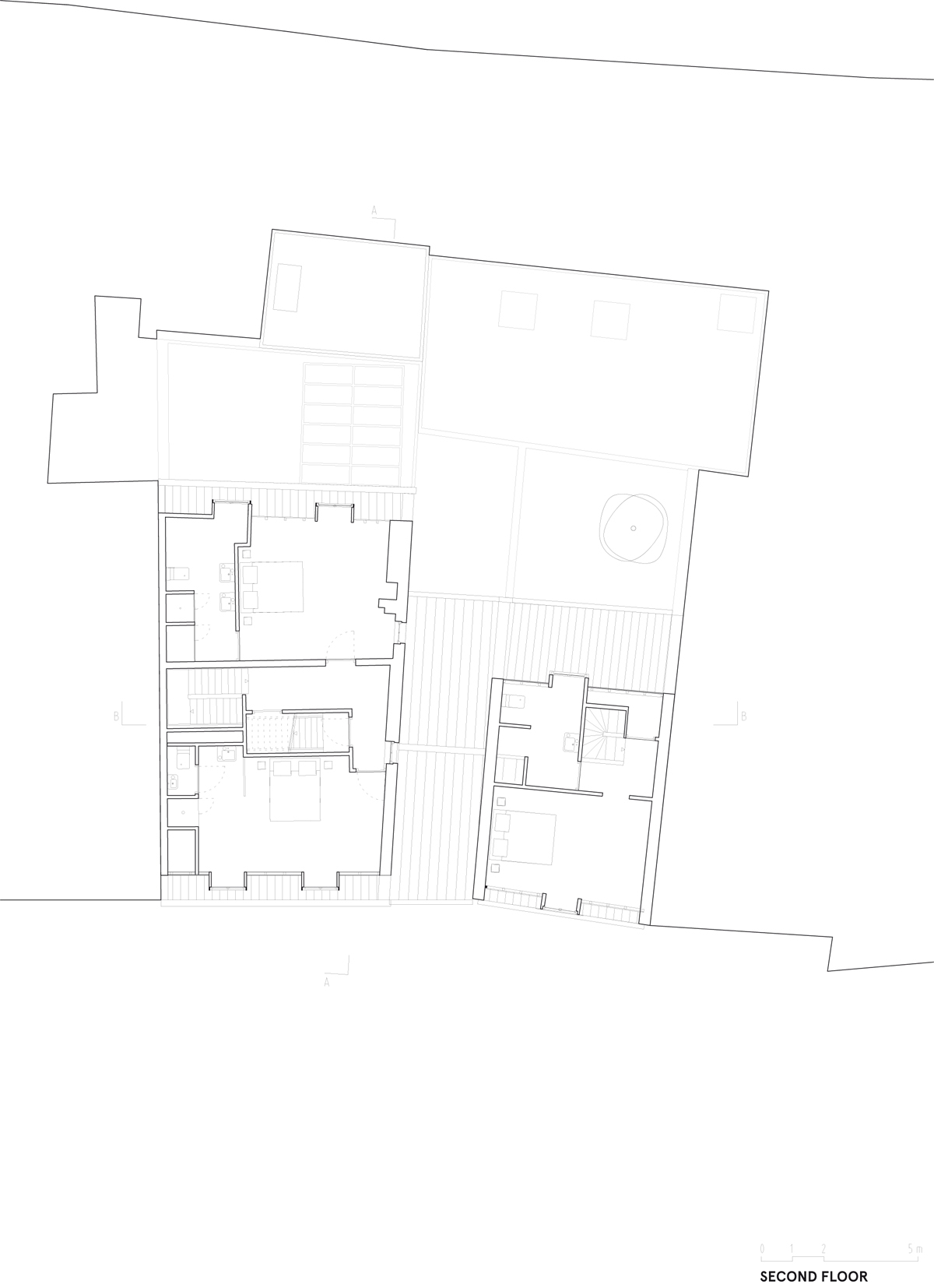 Location:
Sint Bernardusstraat 5, 6411 HK Maastricht, the Netherlands
Program:
Hotel, Renovation
Size:
870 m2
Date of design:
2003-2006
Date of completion:
2009
Project team:
Wiel Arets, Bettina Kraus, Daniel Meier, Jörg Lüthke, Lars Dreessen, Barend Christmas
Collaborators:
Killian Nekeman, Insa Rosemann, Francios Steul
Client:
Zenden
Consultants:
Wetering Raadgevende Ingenieurs BV, Palthe BV