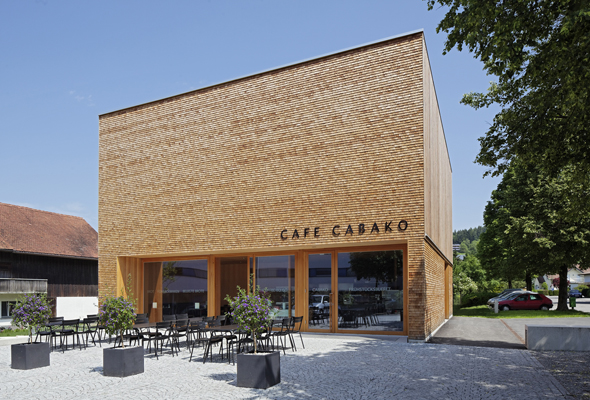 Fuente: Cukrowicz Nachbaur, Subtilitas, Mimoa
Fotografía: Hanspeter Schiess
This project was won in competition in 2007. Essentially a rehearsal space for local musicians, it also houses a small cafe on the ground floor – facing south to the road – in order to extend its usage. Split over three levels, the upper floor accommodates the main double height rehearsal space. This has a square footprint and is lit naturally from large windows on opposite (east and west) facades that feature facetted panes of glass sitting behind vertical timber louvres.
On the west side of the ground floor is a another smaller practice space. The final level is below grade and houses four more rooms, two of which are on the west elevation and look out into a sunken court. Originally planned as an all timber building, problems with acoustics and insulation resulted in a hybrid structure with secondary steel beams and concrete.