Fuente: Mies Arch
Fotografía: FG+SG – Fotografía de Arquitectura
The houses at L'and Vineyards Resort are part of a tourist and residential complex, near Montemor-o-Novo, in Alentejo, a southern interior region of Portugal. The site, with a smooth topography, is a sinuous valley with a vineyard. The seven houses are located on a hill, on the North slope.
The arrival to the grouped houses is made through a meandering path to a central distribution space organized around an existing rock. This earthy yard evokes the essence and experience of a local typology – the "monte alentejano".
In radial distribution, each of these long and linear villas is developed along its plot limit and punctuated by a small tower, defining the circular perimeter of the whole. This allows for each house to have views over the surrounding landscape — and the Montemor-o-Novo's Castle — and, simultaneously, frees the maximum outdoor area, with panoramic views.
The entrance to each plot is made directly into the private outdoor space, where the pool and the pergola relate to the garden and the rural landscape.
The social areas hold a central position in the house. These spaces are fully open to the outdoor space through a continuous glazed wall, shaded by the pergola, allowing a physical and visual extension of the indoor space to the outdoors.
The access to the private areas is made, from this central core, through the circulations along the plot-limiting wall. Located at the extremities of the house, these include the bedrooms, studios and bathrooms, which have smaller windows, reducing the thermal losses.
The small tower is occupied by a bedroom or studio on the upper floor. Its roof is a solarium/ belvedere, from which one can have privileged sights over the Montemor-o-Novo's Castle and the surroundin.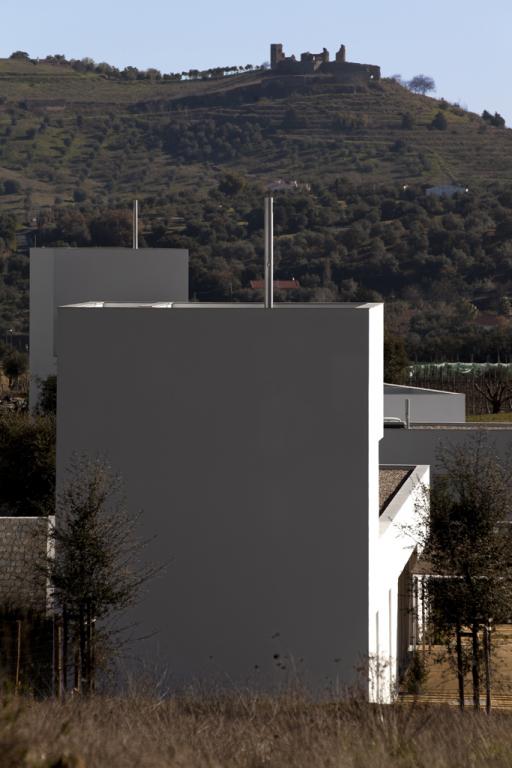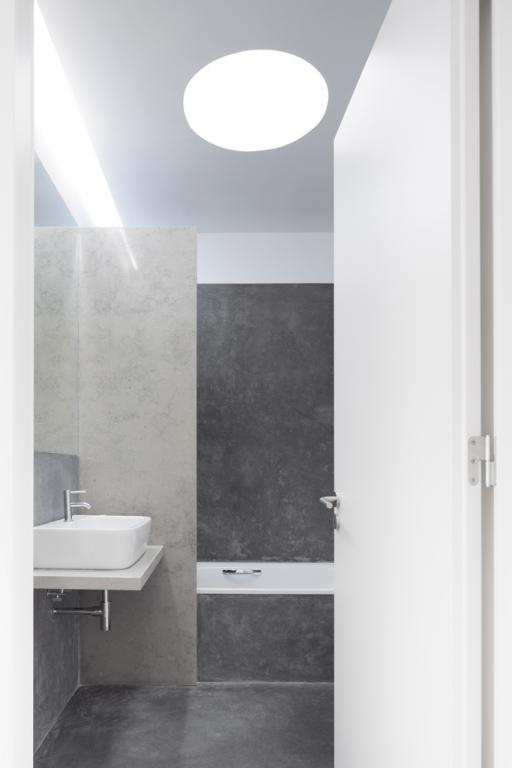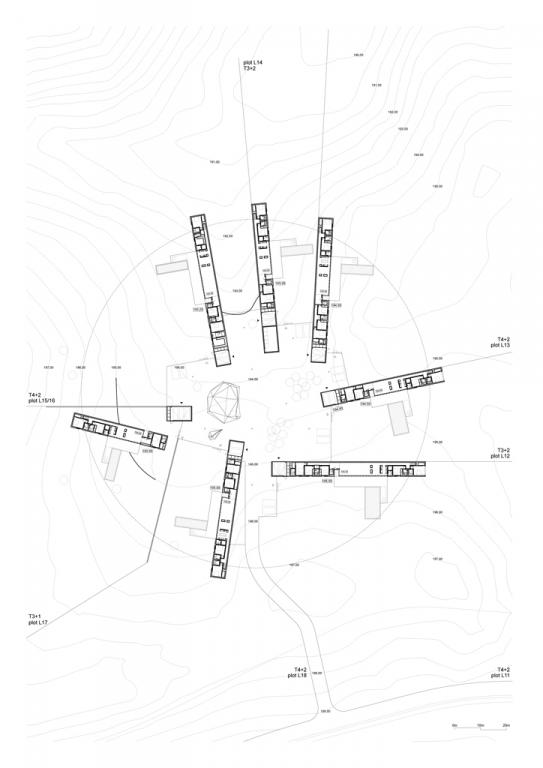 Otros proyectos de Carrilho da Graça en HIC>
Architect
Joao Luís Carrilho da Graça
Team
Isac Coimbra, Paulo Costa, Francisco Freire, ENGLIS Gabinete de Engenharia Civil de Lisboa, ENGLIS Gabinete de Engenharia Civil de Lisboa, ENGLIS Gabinete de Engenharia Civil de Lisboa, ENGLIS Gabinete de Engenharia Civil de Lisboa, ENGLIS Gabinete de Engenharia Civil de Lisboa, ENGLIS Gabinete de Engenharia Civil de Lisboa, João Nunes, Yutaka Shiki
City / Country
Montemor-o-Novo / Portugal