Fuente: Durisch + Nolli
Fotografía: Durisch + Nolli
The Max Huber Kono Foundation was the will of Aoi Huber Kono, after her husband Max Huber and her father Takashi Kono, both protagonists in the field of graphics in the past century.
From the meeting between Aoi Huber Kono and the Video-artist Silvano Repetto came the idea that the best way to remember the spirit of the two artists was to create a place where to promote culture. The Foundation thus charged the architects to find an adequate location for this function and, once found, to give it shape: this is how the m.a.x. Museum was conceived.
Thanks to the efforts of the mayor, the City of Chiasso made available the site of the dismantled Garage Martinelli, in front of the theatre. This industrial area was in a total state of abandon: a no-man's land in the middle of town, between the theatre and the school campus. It was thus taken as the subject for a global regeneration: a "new place" was envisioned.
Next to the museum, the existing garage was transformed into a multi-purpose hall: the "Spazio Officina", where large surfaces inside and out are dedicated to culture. From the synergy among different institutions, public and private, with the new museum serving as a catalyser, a unique cultural pole was born in Ticino.
The m.a.x. Museum is a simple building where structure and space are balanced. The halls are wide and full of light, neutral and simple, to leave space to contents.
The façade of the m.a.x. Museum is a large translucent window on the contents of the temporary exhibitions of the museum.
During the night, the void in the façade is lit, to exhibit its contents and to light the city: a dynamic façade that changes with time.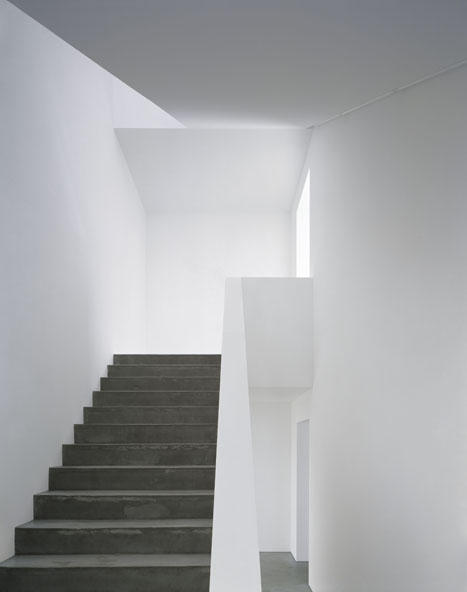 Otros proyectos de Durisch + Nolli en HIC>
[wpcol_1third id=»» class=»» style=»»]
Client:
Max Huber Kono Foundation, Chiasso
Architect:
Pia Durisch, Aldo Nolli, Michele Zanetta
[/wpcol_1third] [wpcol_1third id=»» class=»» style=»»]
Civil Engineer:
Grignoli Muttoni Partner, Lugano
Mechanical Engineer:
Colombo & Pedroni SA, Bellinzona
[/wpcol_1third] [wpcol_1third_end id=»» class=»» style=»»]
Electrical Engineer:
Elettroconsulenze Solcà SA, Mendrisio
Light Designer:
Modaluce SA, Lugano
[/wpcol_1third_end]