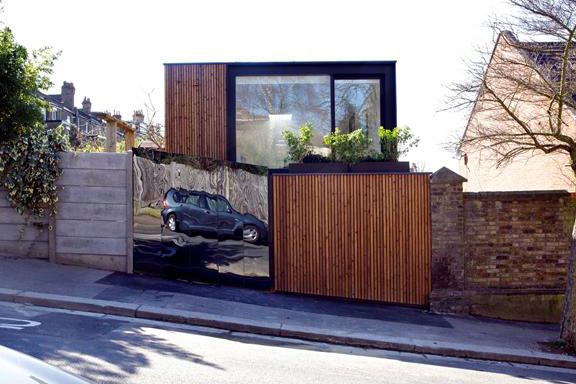 Fuente: AAVA, AJ
Fotografía: Michael Whelan
The building, which replaced a garage on the 'tight' 10m x 5m plot, was built using a prefabricated timber frame dropped onto a reinforced concrete retaining structure. Clad in baked pine, the house features white rubber flooring.
The house is entered through a polished black stainless steel doorway which leads to a courtyard and the ground-floor bedrooms. The living room and kitchen, which have views of Alexandra Palace, are on the first floor.
AAVA acted as both main contractor and developer, and succeeded in getting the scheme through planning in six months under delegated powers.
The practice's Oliver Jackson believes the scheme could be replicated for less than £165,000. He said: 'On a flat site our design could easily be built for under £100,000. Here, due to the sloping nature of our site, £40,000 was spent on reinforced concrete retaining walls and tanking.'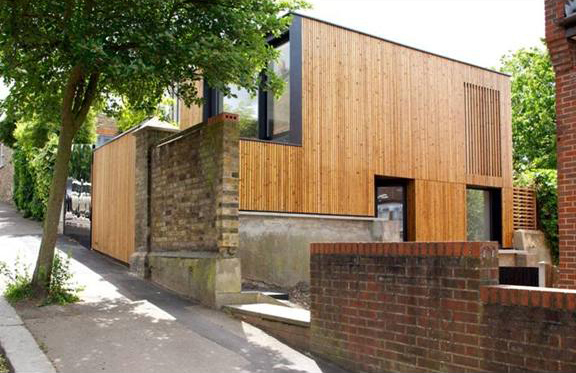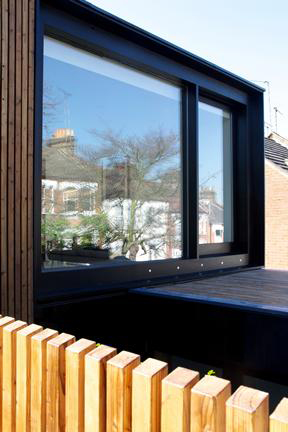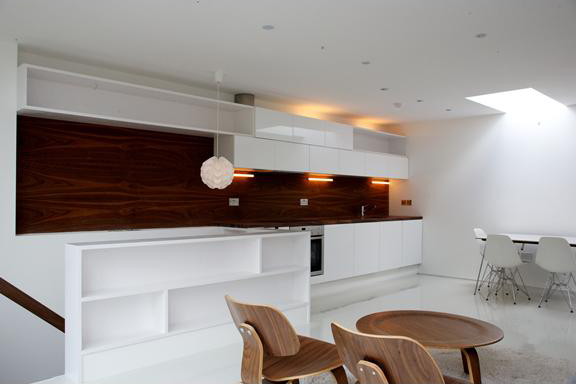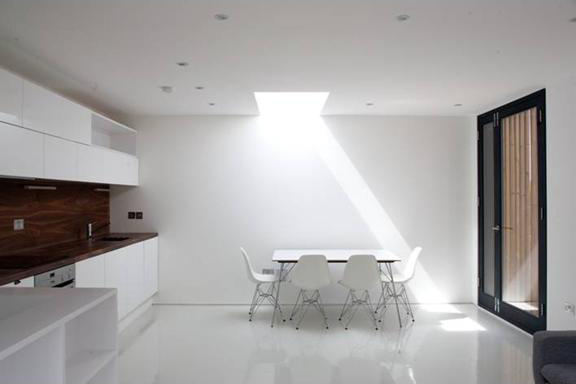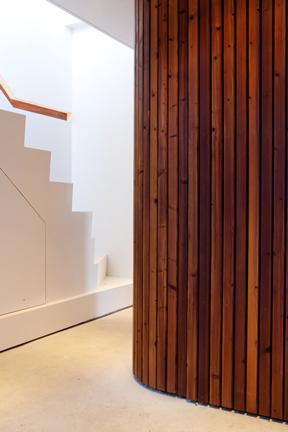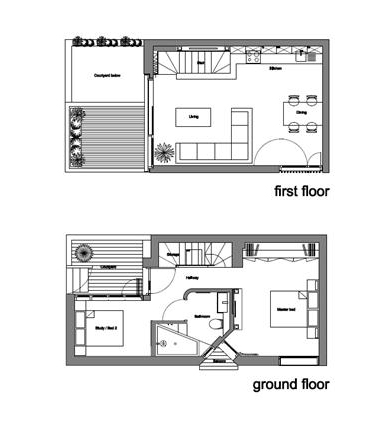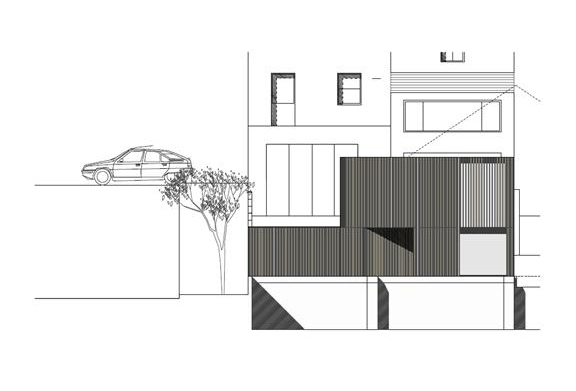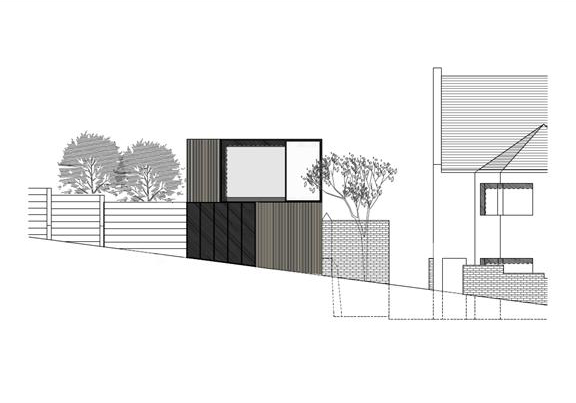 Project:
House in Crouch End, London
Author:
AAVA Architecture
Site:
London, UK
Client:
AAVA
Fotography:
Michael Whelan
Area:
72m²
Date:
2010-2011
Total Project Cost:
165.000 £