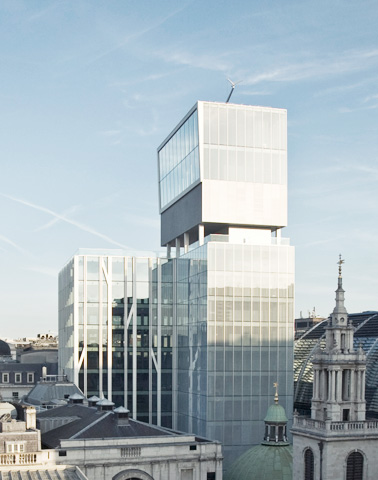 Fuente: MiesArch, Allies and Morrison
Fotografía: Charlie Koolhaas, OMA
Rothschild elected to redevelop New Court, a site nestled in the City of London's Bank Conservation Area which they had occupied since 1809 neighbouring Christopher Wren's Church of St. Stephen Walbrook.
St. Stephen has been hidden from view by subsequent New Court developments. The new building, spread over 21,000m2, reinstates the 18th century visual connection between St. Swithin's Lane and the Church. To benefit the public realm the building mass is lifted to create a glass lobby and a covered forecourt opening a visual passage to the Church and its churchyard, creating transparency in the otherwise constrained opacity of the medieval streetscape.
What initially appeared as a highly irregular site revealed itself as the location of a pure prismatic volume, offering the effortless amalgamation of two classic office typologies – the cube and the slab. At New Court this is expressed through a cube and annexes, combining the demands for office space with needs of specific activities.
The central cube consists of ten flexible open plan office floors, surrounded by three adjoining annexes with support facilities including meeting rooms and reception areas. The fourth annex, a Sky Pavilion, perches at the top of the central cube and has two storeys of double-height spaces offering new views of St. Paul's and London. The design of New Court considers environmental issues and objectives, demonstrated by the following achievements:
– A BREEAM (BRE Environmental Assessment Method) Very Good Certificate;
– An EPC (Energy Performance Criteria) Energy Performance Asset Rating of B;
– A 34.2% improvement over the UK Building Regulations Part L CO2 target emission rate
These have been made possible by such things as close attention to the building fabric's thermal and solar performance; and the provision of excellent control, operation and monitoring capabilities of all systems.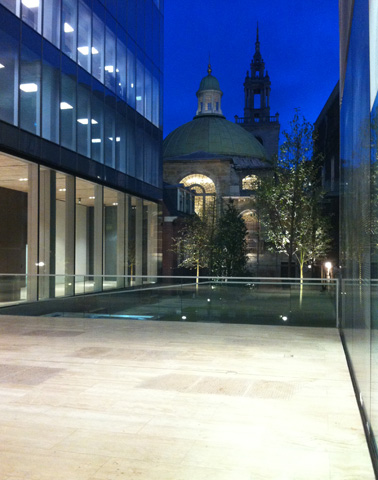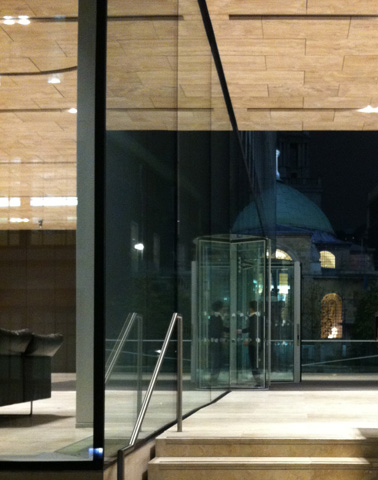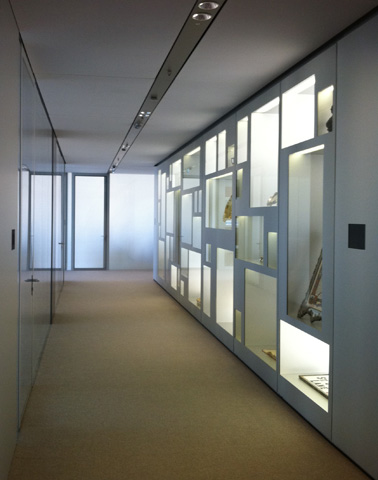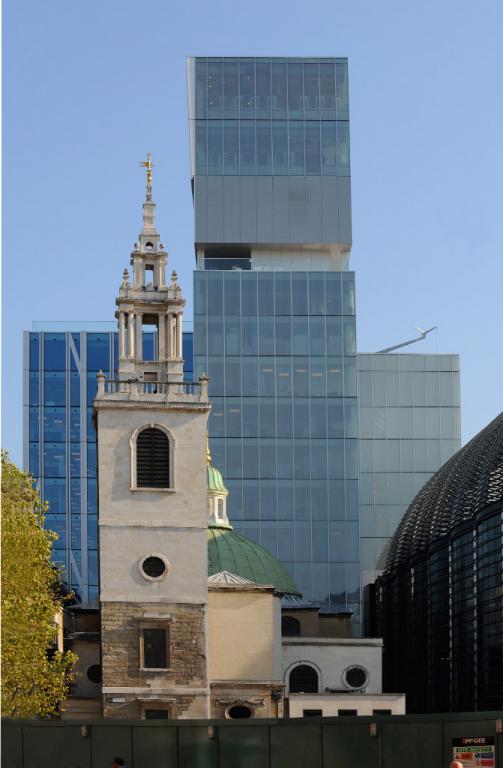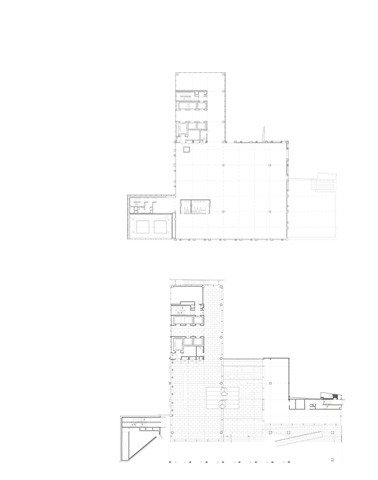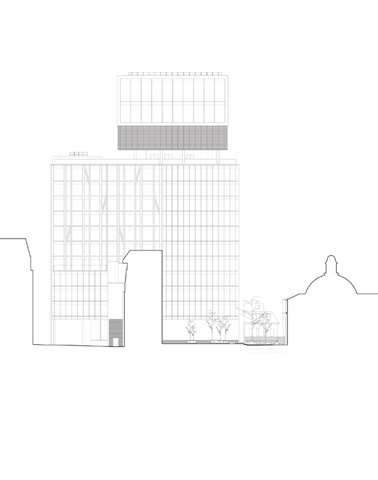 Link al proyecto en MiesArch
Link al proyecto completo en Allies and Morrison
Otros proyectos de OMA en HIC>
Architects:
ALLIES AND MORRISON / Robert Maxwell, Billy Choi, Andrew Dean
OMA / Rem Koolhaas, Ellen van Loon
Collaboradors:
Pringle Brandon, DHV/Arup, Mark Johnson Consultants, PTS, Tricon Food Services, QCIC, Core Group, WZN Consulting, Irma Boom,  Knight Frank Newmark, Front, Charles Funke Associates, Stanhope, Arup, Davis Langdon, Lend Lease, DP9, GIA Equation, David Bonnett Associates, MOLAS, Inside Outside, Peter Stewart Consultancy
Completion date:
2011
Location:
New Court, London