Fuente: Tim Ronalds Architects, Architecture Today
Fotografía: Christian Richters / Artur Images
The idea of a joint music centre for Watford Grammar School for Boys and Hertfordshire County Council's Watford School of Music was mooted over ten years ago. Neither school nor county having any capital funding, the plan was to fund the cost of a new building with housing schemes on two unused corners of WGSB's site, and by development of the former WSM site. Five sequential planning applications were involved, including a sports centre development. Keeping the potential marriage of the partners alive during a long and uncertain engagement was sometimes difficult. But eventually in 2006 all the mutually interdependent planning consents, land sales and construction contracts were in place and the project proceeded.
The section sketch explains the building – the concert hall is sited nearest the road, the other spaces arranged around a toplit stair in the centre of the plan. The large music teaching spaces, more used by the grammar school, are in the lower ground level; the smaller rooms more used by the school of music are on the upper floors. Most of the building is shared territory.
The key to the planning of the building is in locating the green room under the hall seating rake – with performers entering the stage from the audience side. This made it possible to have windows on the stage and into the foyer. It also allowed the hall to connect well to the other floors – useful when concerts can involve several orchestras and hundreds of performers.
The spatial language is one of cubic volumes with apertures cut in the walls to inter-relate them. The structure is a flat concrete frame, infilled with blockwork and plastered. Some rooms have acoustically independent linings. Unusually for us, the interior has no material or constructional character, except for the industrial parquet which extends through the public spaces. The inside instead is concerned with light and lightness, and the animation that comes from internal views which interconnect the spaces. The contract was traditional, procured via a two-stage process.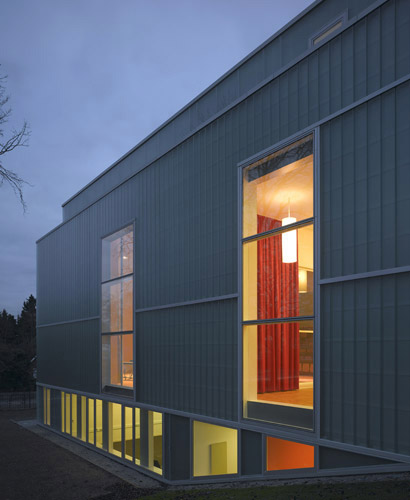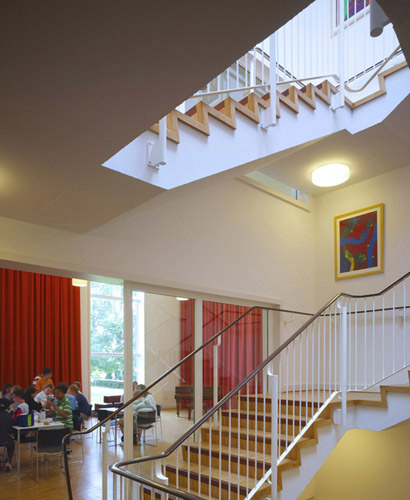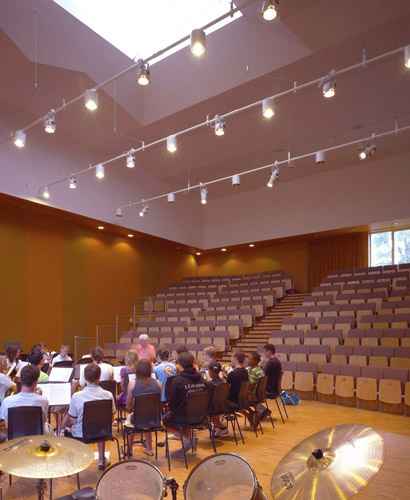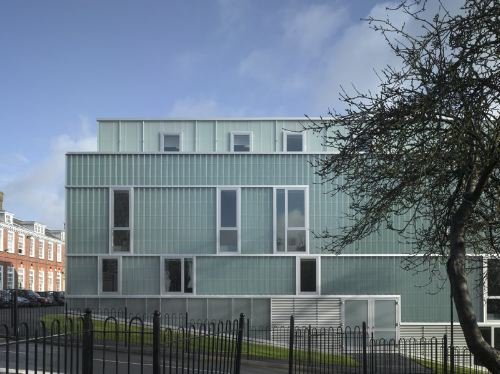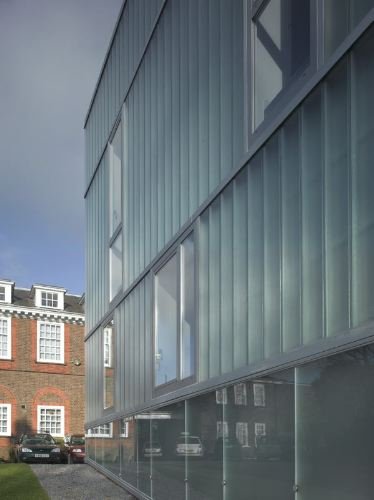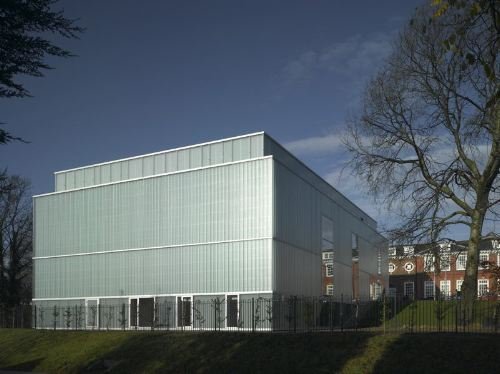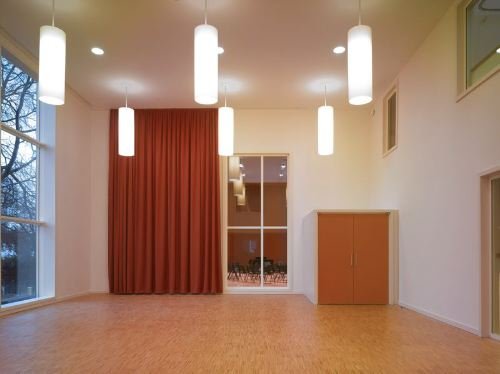 Link al proyecto completo en Tim Ronalds Architects
Link al proyecto en Architecture Today
Link al reportaje fotográfico completo en Christian Richters / Artur Images
Otros proyectos en HIC> de Tim Ronalds Architects

Architect:
Tim Ronalds Architects
Design team:
Tim Ronalds, Adam Goodfellow, Pamela Self, Felix Lang, Jon Rennie, Kate Biro, Anna Bardos, John Hinton, Daphne Mintza, Erin Byrne
Structural engineer:
Cameron Taylor (now Scott Wilson)
Services engineer:
Max Fordham
Acoustic consultant:
Arup Acoustics
Performance systems:
Carr & Angier
Landscape architect:
Bea Landscape Design
Quantity surveyor:
Rider Levett Bucknall
Contractor:
Mansell Construction Services
Client:
Watford Grammar School for Boys, Hertfordshire County Council