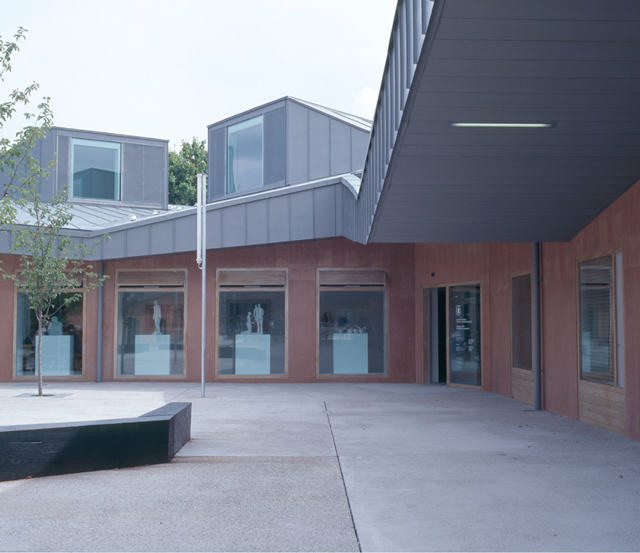 Fuente: Sergison Bates Architects
Fotografía: Sergison Bates Architects
Ruthin Craft Centre is much more than a venue for the display and sale of contemporary crafts. Its continually evolving education programme, craft workshops for local makers and businesses, restaurant and tourist information centre also make it an important venue and centre for the local community. A number of seminal touring exhibitions, the promotion of work by the very best contemporary makers and the exemplary quality of publications produced have given the Centre an international reputation and far-reaching audience.
The design concept has worked with and enhanced the essential characteristics of the former building, its courtyard typology and its relationship with the surrounding landscape.
The courtyard is the principal communal space, creating a protected environment and an important transitional space between the interior and the surrounding town. The restaurant, education room, workshops, studios and entrance hall open directly into this landscape space with external seating and covered areas.
There are three gallery spaces which are arranged in a way that allows a variety of routes and sequences to be adopted depending on the requeriments and ambitions of each exhibition. The shop is located adjacent to the principal entrance, with large windows making it visible from the outside. The restaurant is located on the northen side of the courtyard with a southfacing terrace. A high level window on the north-eastern side provides a long distance view of the Clywdian range behind. Adjacent to the restaurant six workshop studies are arranged in a row with service entrances on the north side and 'shopfront' entrances on the courtyard side. The education room, two studios for artists in residence, the Tourist Information Centre and the administration areas are located on the southern side with entry and views into the courtyard. In this way, the different uses and functions of the Centre have a close physical relationship, with the daily activities of each within sight, but a degree of autonomy from one another.
The external from of the building is a complex composition of sloping roofs, which shift in plan and section and are quietly reminiscent of the Clywdian range seen above the site. Zinc panels of varying width are detailed as a wrapping over roof and wall, with alternating seam arrangement creating a weave-like pattern. The cast concrete walls are pigmented to give a clay-red hue, which estabilishes a visual link with the local red sandstone used on nearby buildings such as Ruthin Castle. The walls have been cast on the ground and then titled up into place. A combination of surface textures give emphasis and pattern to the walls.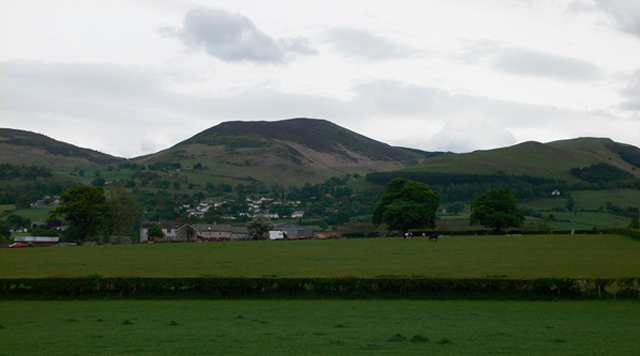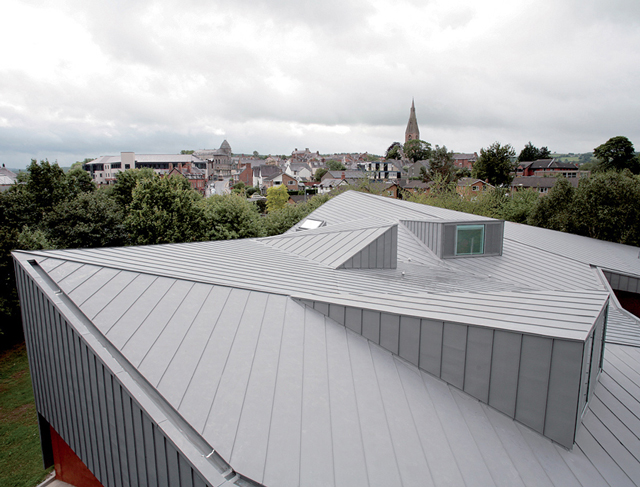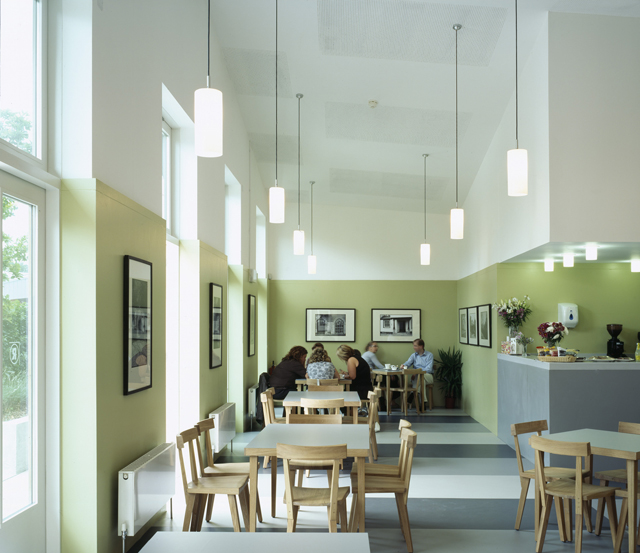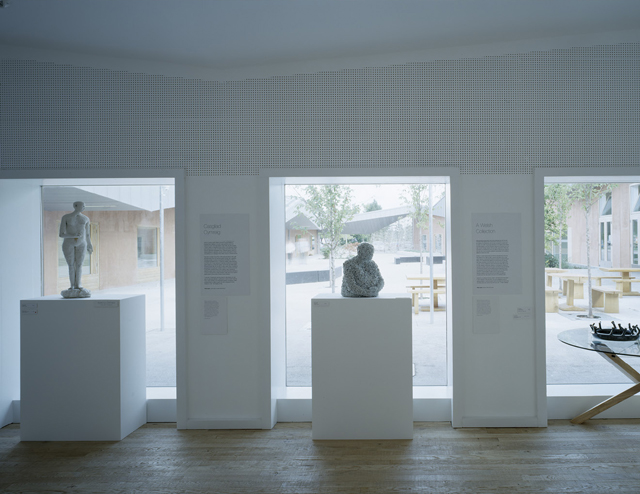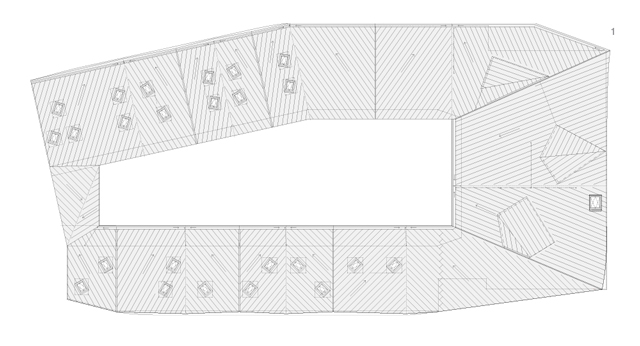 Link al proyecto en Sergison Bates Architects
Ficha del Proyecto
[wpcol_1third id=»» class=»» style=»»]
Authors:
Sergison Bates Architects
Client:
Denbighshire Country Council
Client's Consultant:
MN Arts
Landscape Architect:
Pat Brown / LIS
Structural Engineers:
Greig-Ling
[/wpcol_1third] [wpcol_1third id=»» class=»» style=»»]Services Engineers:
BDP
Lighting Consultants:
BDP Lighting
Quantity Surveyors:
Smith Turner
Artist/makers:
Jim Partridge and Liz Walmsley, Brian Podschies
Project Managers:
Turner and Townsend
[/wpcol_1third] [wpcol_1third_end id=»» class=»» style=»»]Main Contractor:
Pochin Contractors Ltd
Competition:
First prize 2005
Project duration:
2005-2008
Contract value:
3.2m
Gross internal area:
1.566m²
[/wpcol_1third_end]