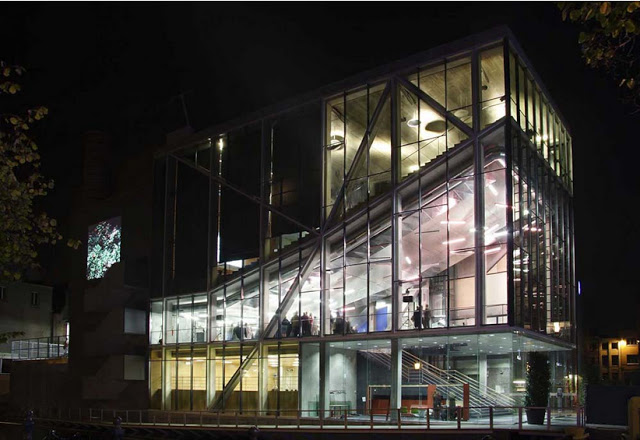 Fuente:
51N4E

Fotografía:Gilbert Fastenaekens
congress & heritage centre
The LAMOT brewery, since its origins in 1922, has been part of a continuous process of extension and demolition, a process of straightforward commercial reasoning whereby redundant parts are torn down without any emotion and newly needed infrastructures are simply joined onto the existing core – an unintentional lesson in straightforward reasoning. During the process we eagerly learned from this logic, re-employing it for the future development of Lamot, a mix of congress facilities and cultural amenities.Reconverting this awkward giant into a public building brought to the fore new standards of accessibility, orientation, light and views. It entails action – a surgical operation – on an urban scale. We proposed slitting open the building's first floor: a calculated internal explosion, leaving no doubt about the future ambition of Lamot.

Link al proyecto completo en 51N4E

Location:
Mechelen, BE
Invited competition:
2000
Completion:
2005
Client:
City of Mechelen
51N4E:
project definition, preliminary & final design, follow up execution
Project Team:
Johan Anrys, Freek Persyn, Peter Swinnen, Nele Stragier, Anneleen Sterckx, Bob De Wispelaere
Consultants:
Heidi de Nijn, Bart De Baere & Wouter Davids (cultural programme), Meertens Steffens (management), Bob van Reeth
Structural engineer:
De Smet, Verlinden & Van Stayen
Technical engineer:
IRS
Calculation:
Willemen
Programme:
Congress& heritage centre, retail, restaurant
Built Surface:
6.600 m²
Construction cost:
10.000.000 €
Photography:
Gilbert Fastenaekens