| Silvia Ponte
| 2018 | Atelier Quintus Miller | Accademia Architettura Mendrisio
| Professor: Quintus Miller | Assistants: Logan Allen + Elod Golicza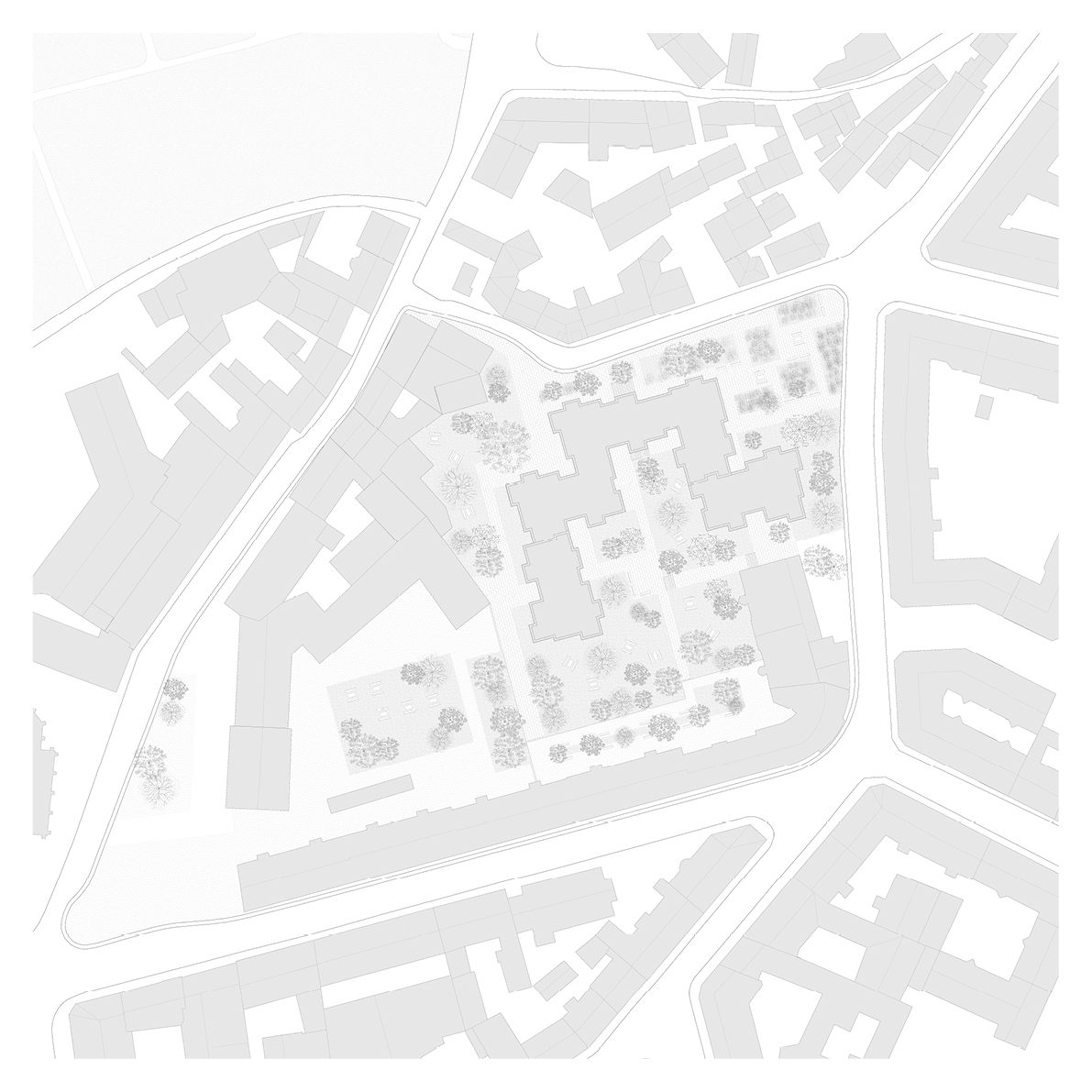 The project is located in a strategic area close to the city centre of Oslo, where densification becomes a key point for the urban development. The site stands between two different urban scales, facing on one side the traditional wooden single-family houses and on the other side the early XXth century urban blocks. The volume proposal works with this ambiguity: it has the twentieth century building dimension, but it is not attaching to the existing buildings and it develops its own language with a stepping facade. According to this the chosen materials are bricks as structural element and blue pigmented kratzputz as external coating, which allows the building to stand as an object.
The plan is described by a central spine containing the services and circulation. Attaching to this a series of rectangles is developed, where each of them is dimensioned according to the room's function: the domestic spaces are shaping the plan, not the other way around, denying the common idea of a limit within which the living spaces are fit.
Each apartment has a loggia, thought as a cold space but protected with glass from the outside. Here a double-facing fireplace connects both the loggia and the interior living room, creating an ambivalence between the two living spaces.
A crucial point becomes the use of steps which introduces the bay-window typology. This allows to widen each room's view, and offers with its sill, as high as a seat, a generous domestic space.