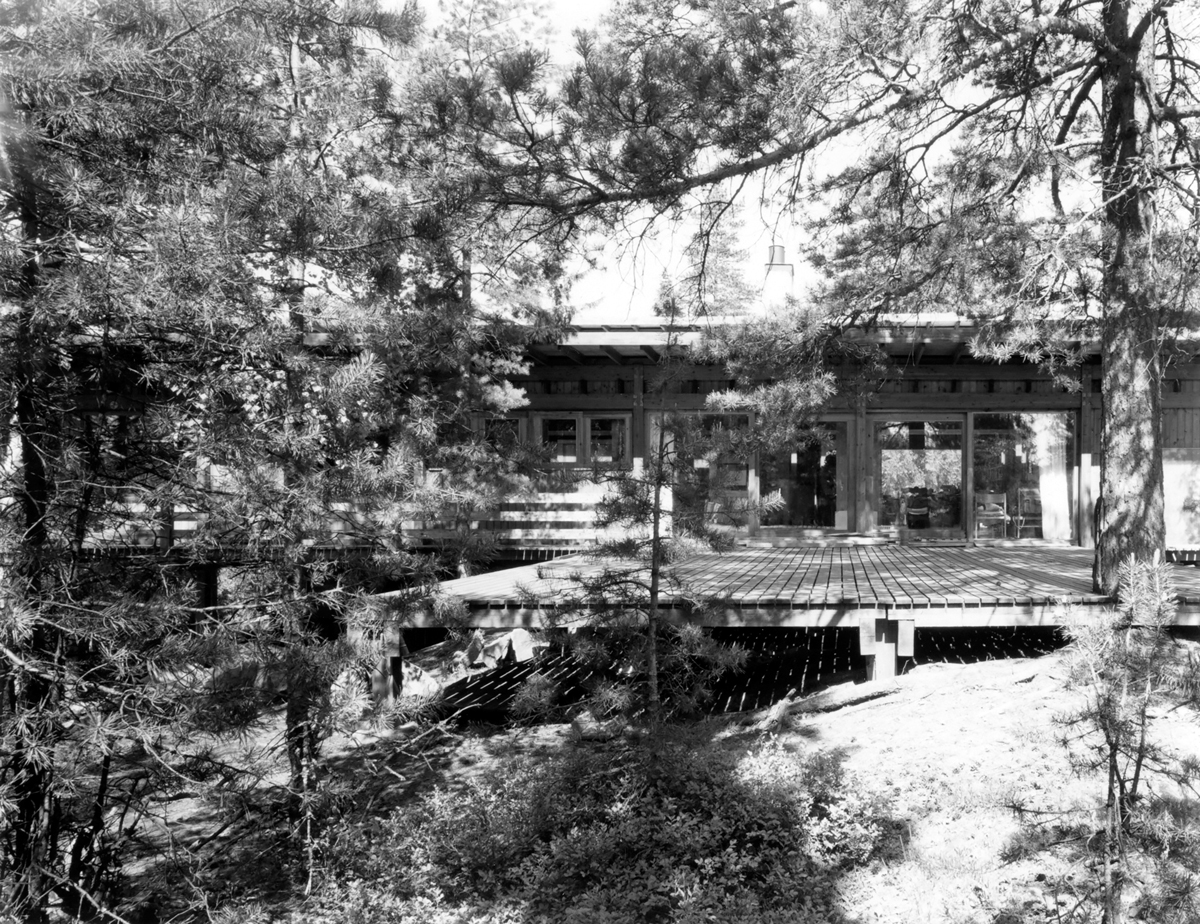 Source: ,,Sverre Fehn, opera completa" Christian Norberg- Schulz, Gennaro Postiglione
Reaching the small town of Skedsmo from the road coming from Oslo, it is almost impossible to see the house which, with its slender wooden pillars, is camouflaged among the dense vegetation that characterizes the area. The pressing rhythm of the wooden structure evokes that of nature, and alludes to the continuity between built space and natural space, without adopting any mimetic procedure. Not surprisingly, the structure of the building does not follow the slope of the lot but contrasts with it, playing on the technical and expressive potential of the material used. Compositionally, the house is made up of three volumes individually recognizable by shape, size and materials, placed side by side, identifying the main parts of the project. The body of the services, which also includes a large kitchen and a guest room, is made of exposed concrete and contrasts in shape, character and size with the wooden volume of the bedrooms and living area. Between the two, asa hinge element, a third structure is placed containing the path that disengages the various rooms of the house and on which the staircase coming from the lower level, where the main access and some further service spaces are located.
The momentum of the tree bodies opposite the slope of the ground and the apparent potential freedom of sliding between them identify a prevailing direction of the composition to which the designer contrasts to build a precise balance between the paths and the possibilities of use of the individual functions, the axis orthogonal identified by the long wooden terrace lying on the ground and in continuity with the living room and kitchen. The distributive clarity that distinguishes this creation reaffirms one of the most characteristic aspects of Fehn's work.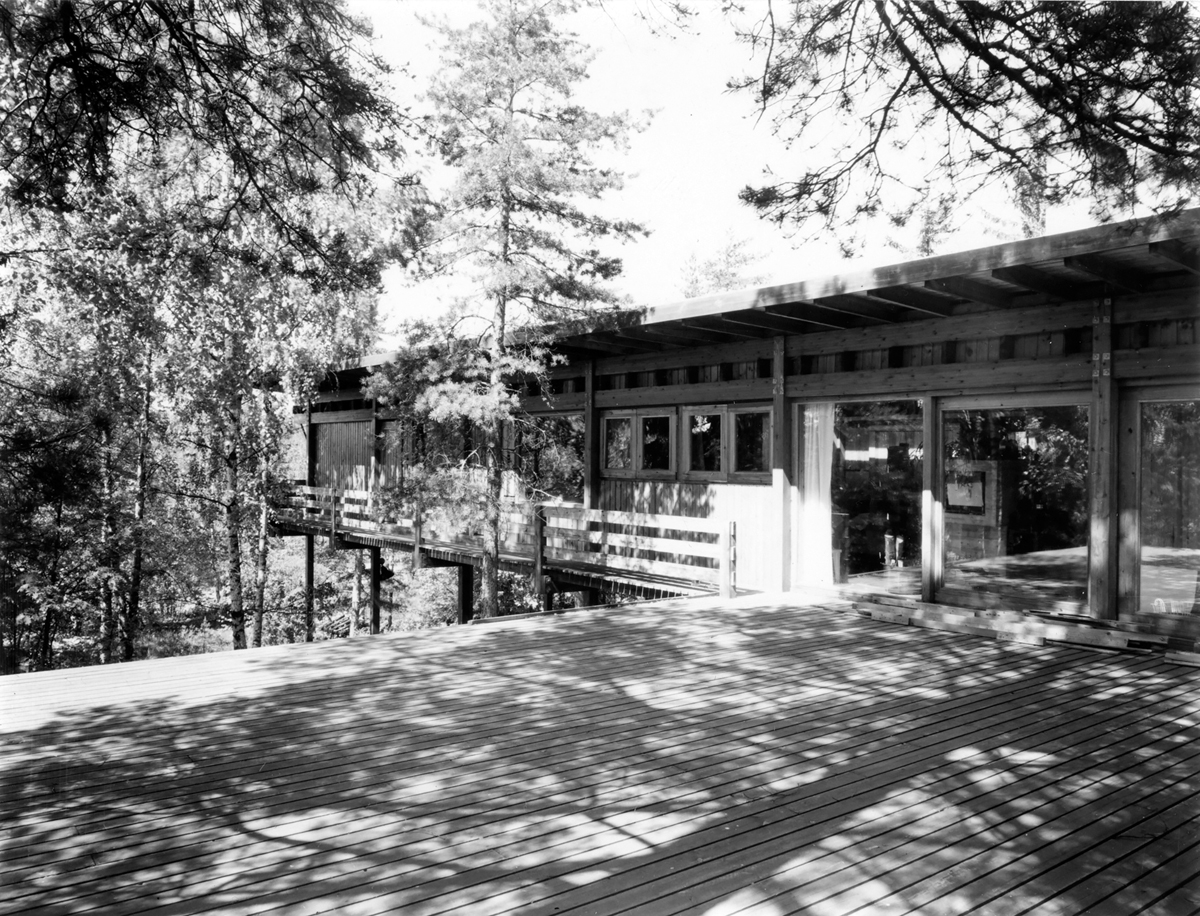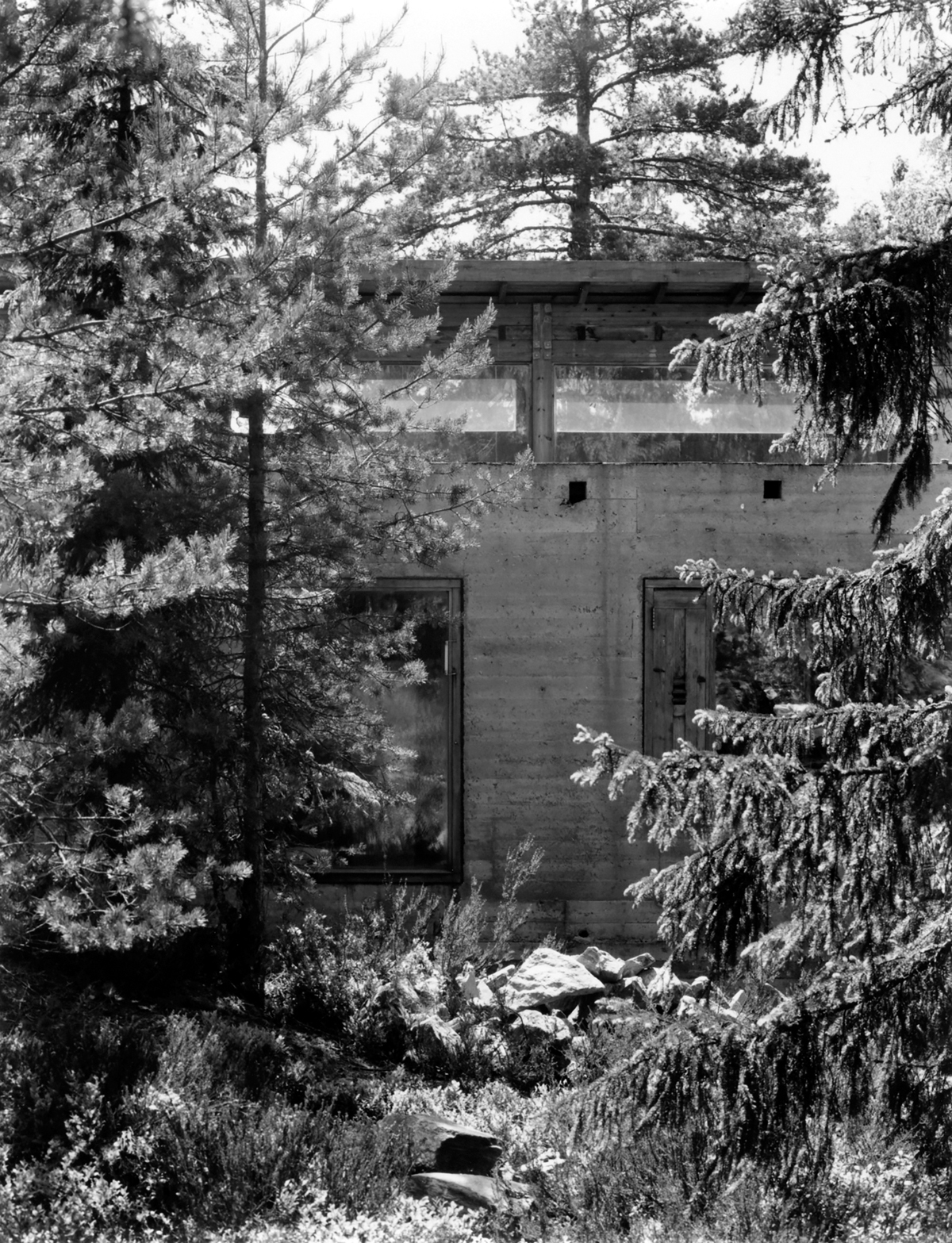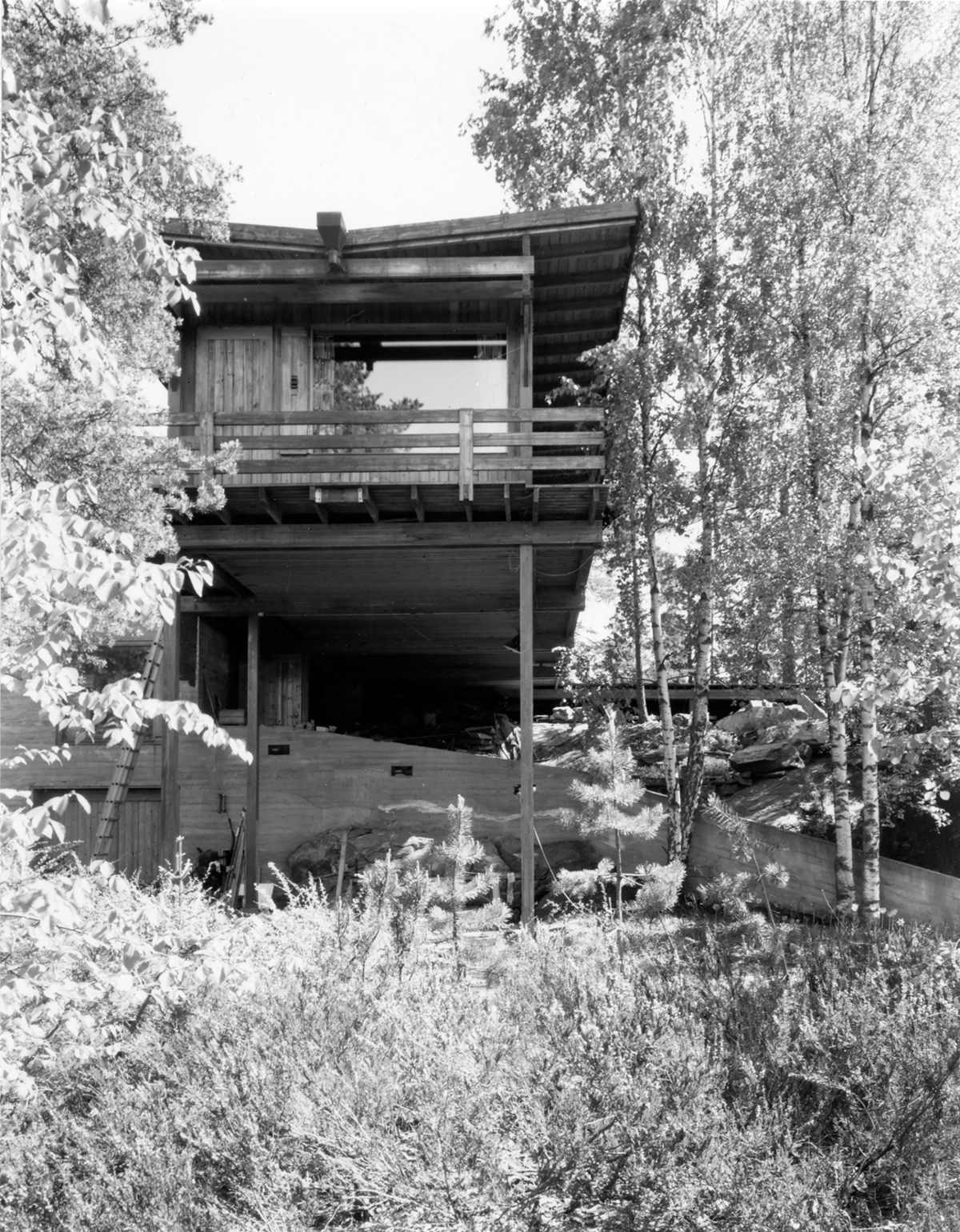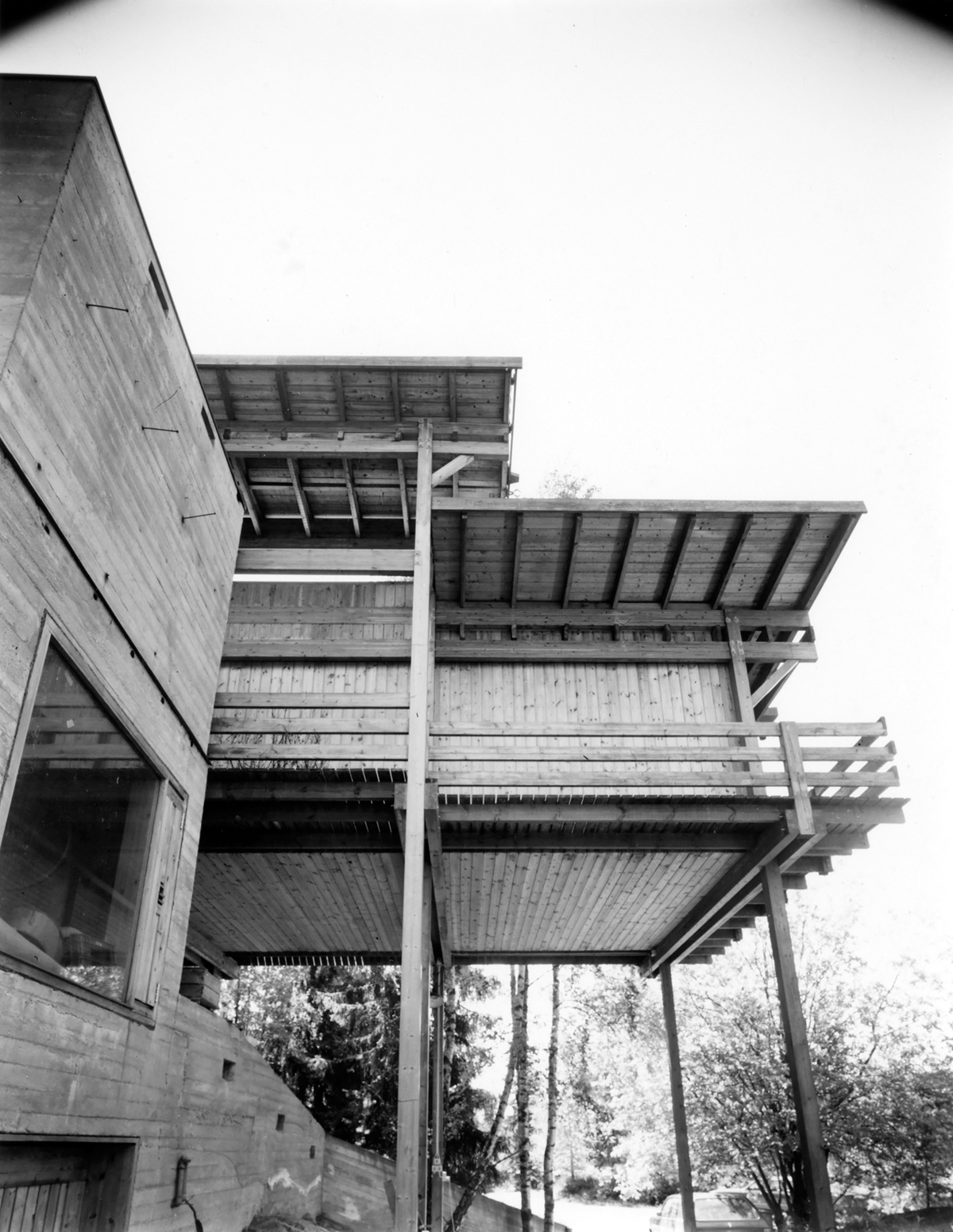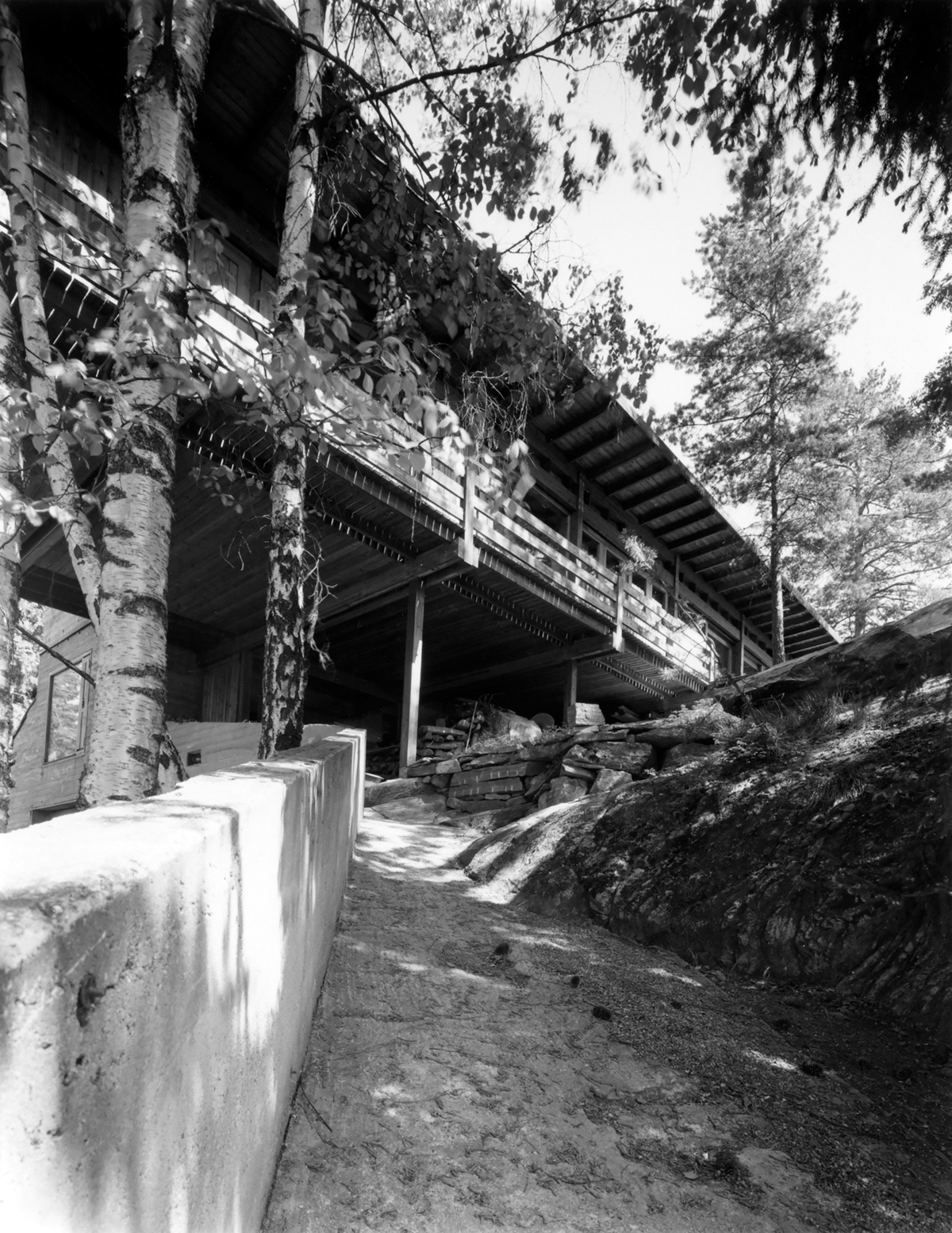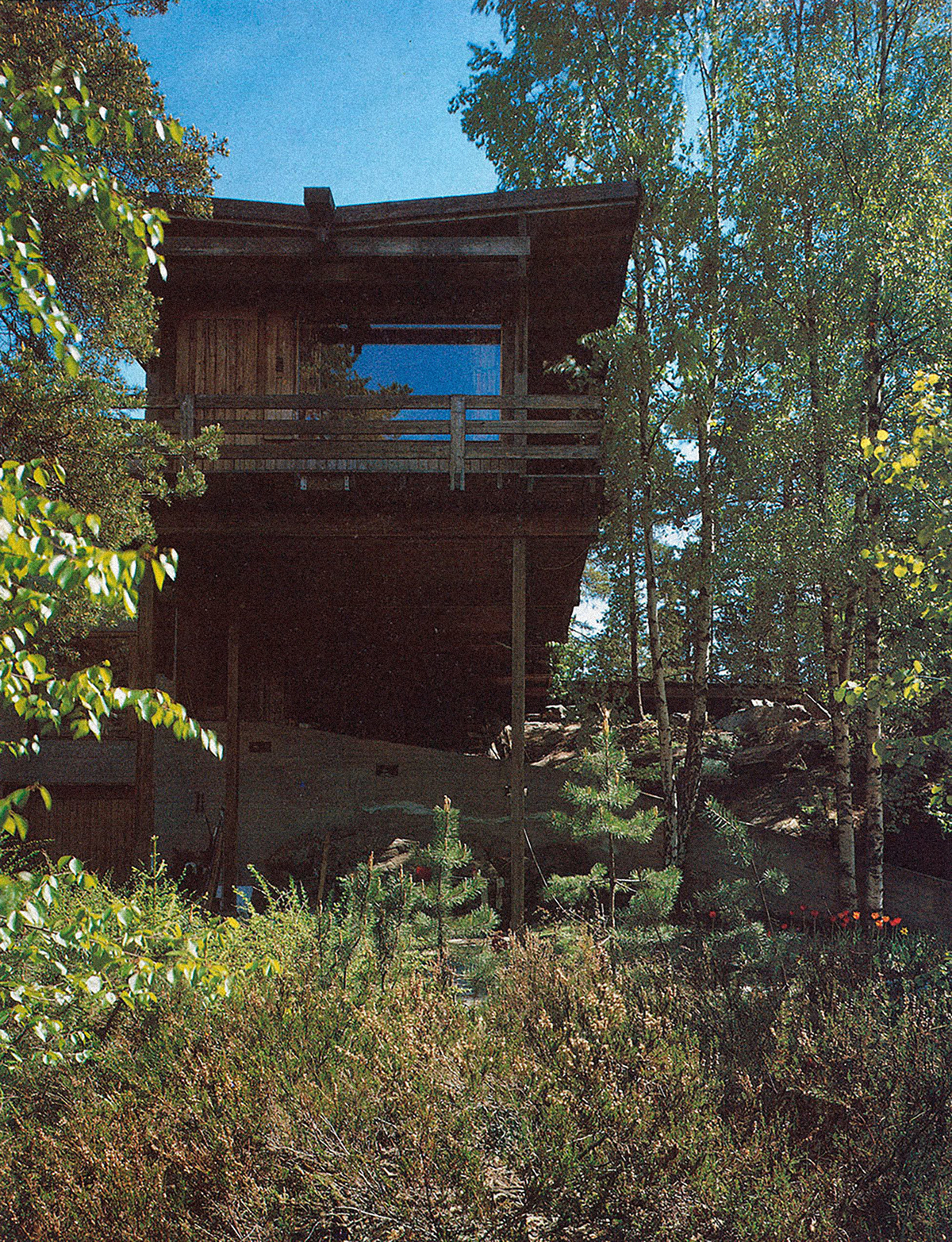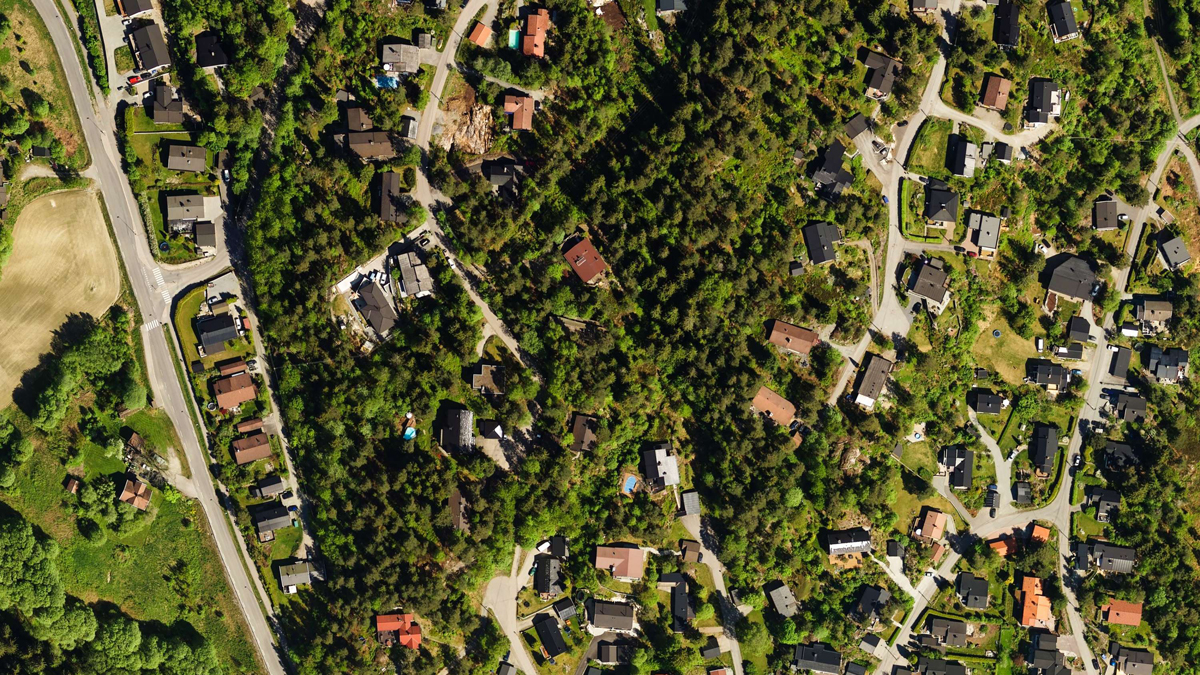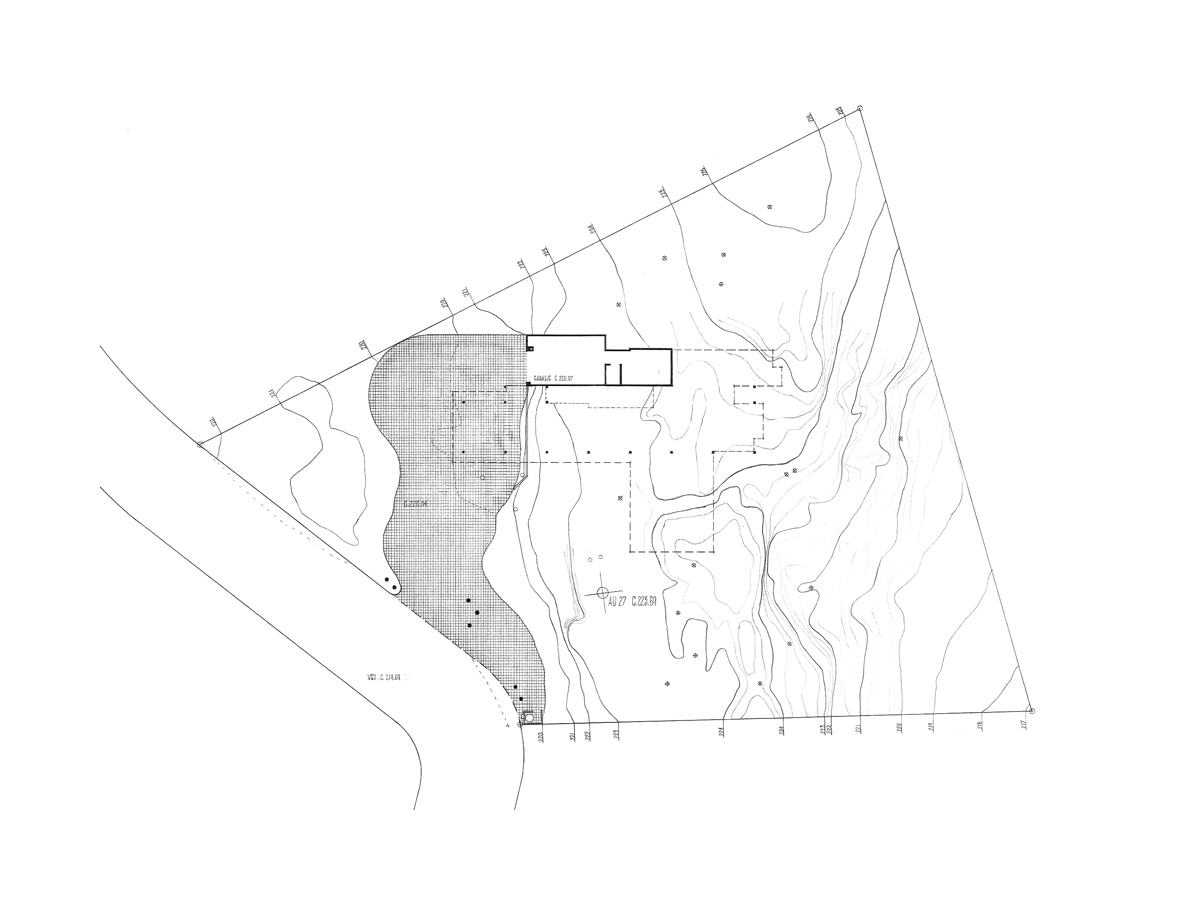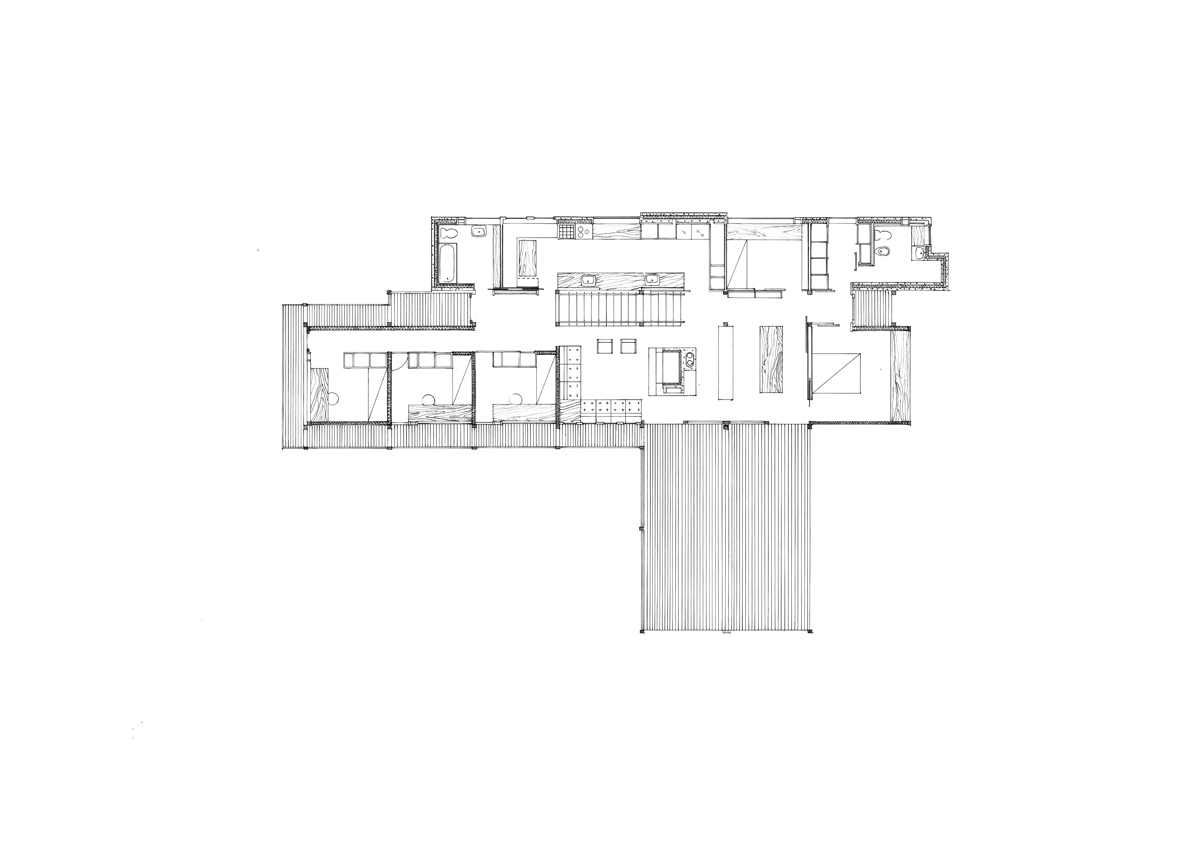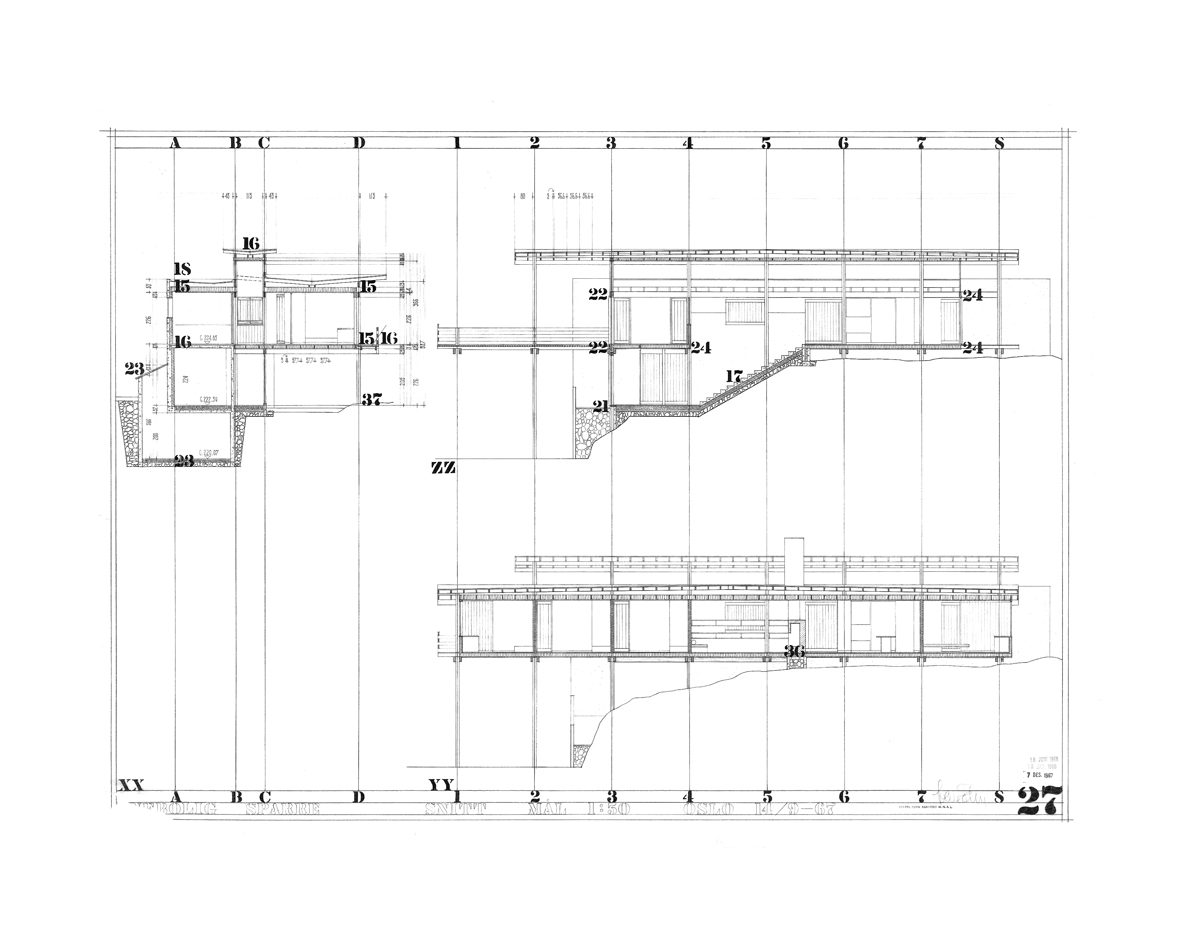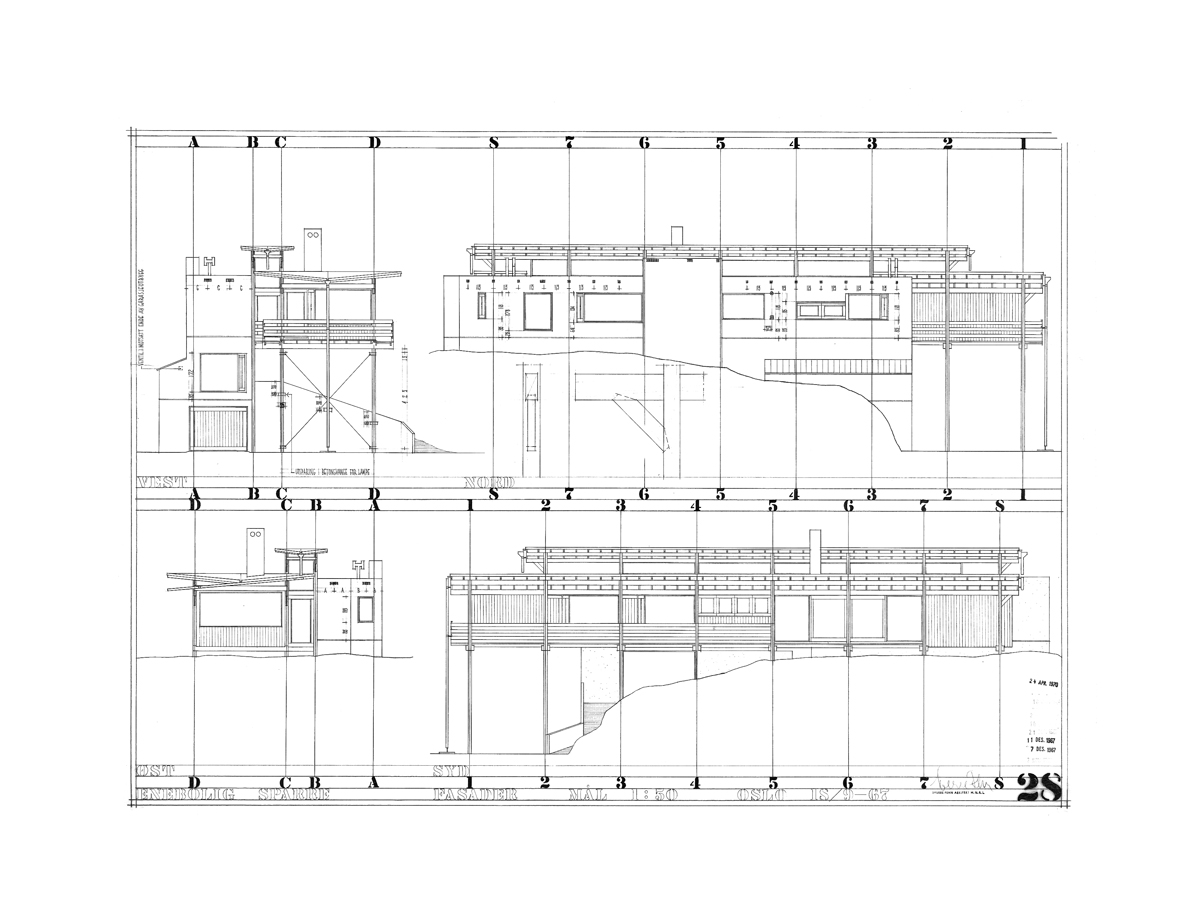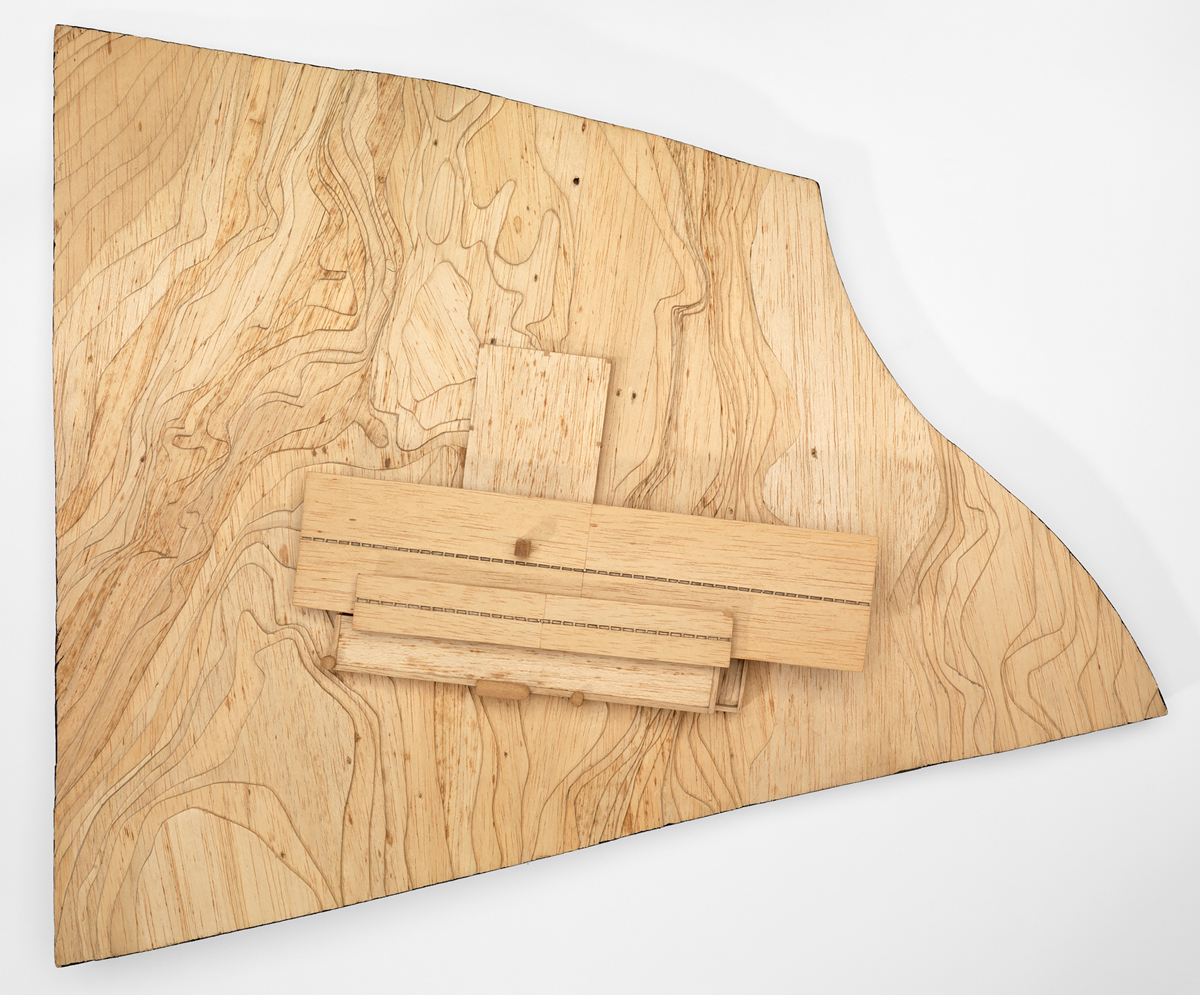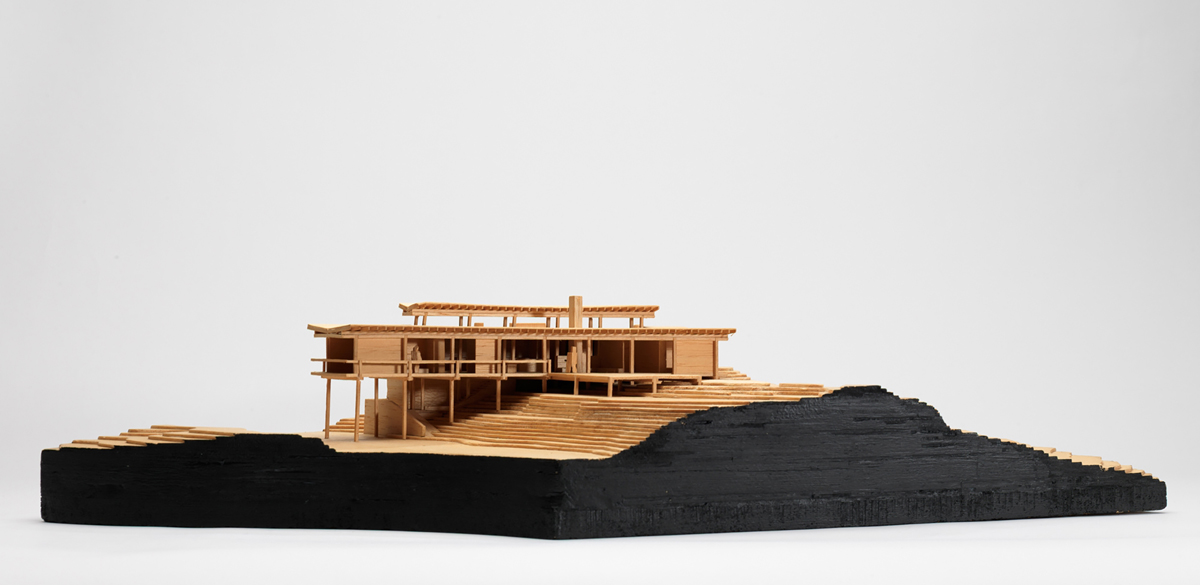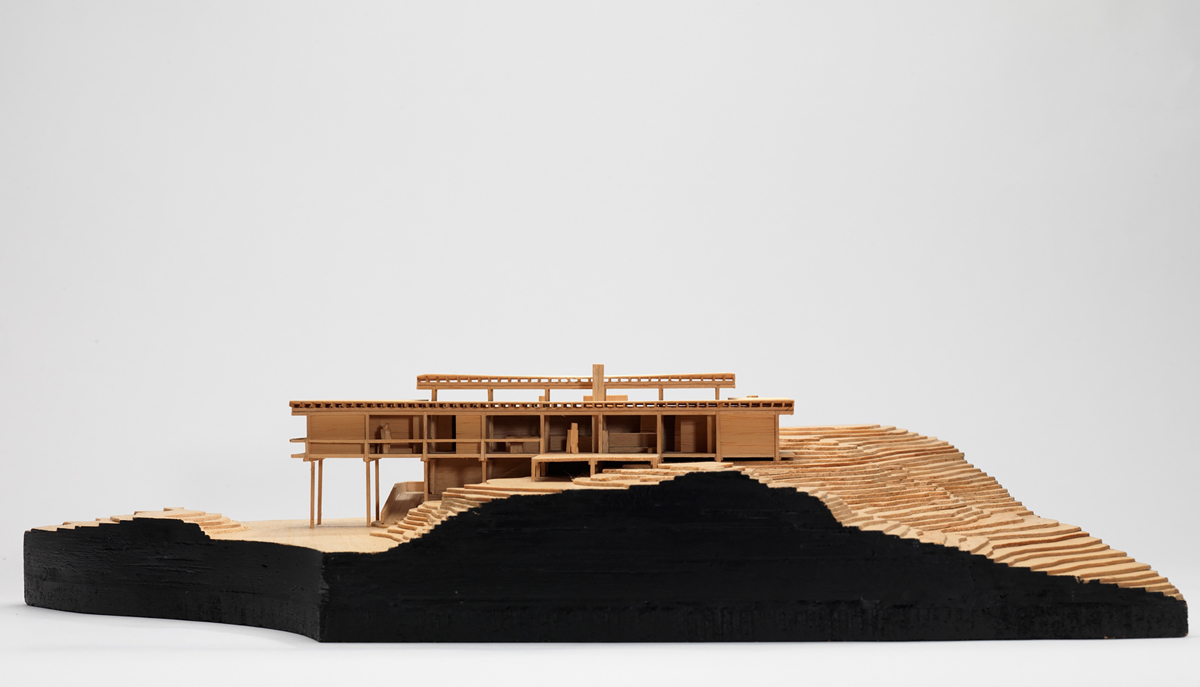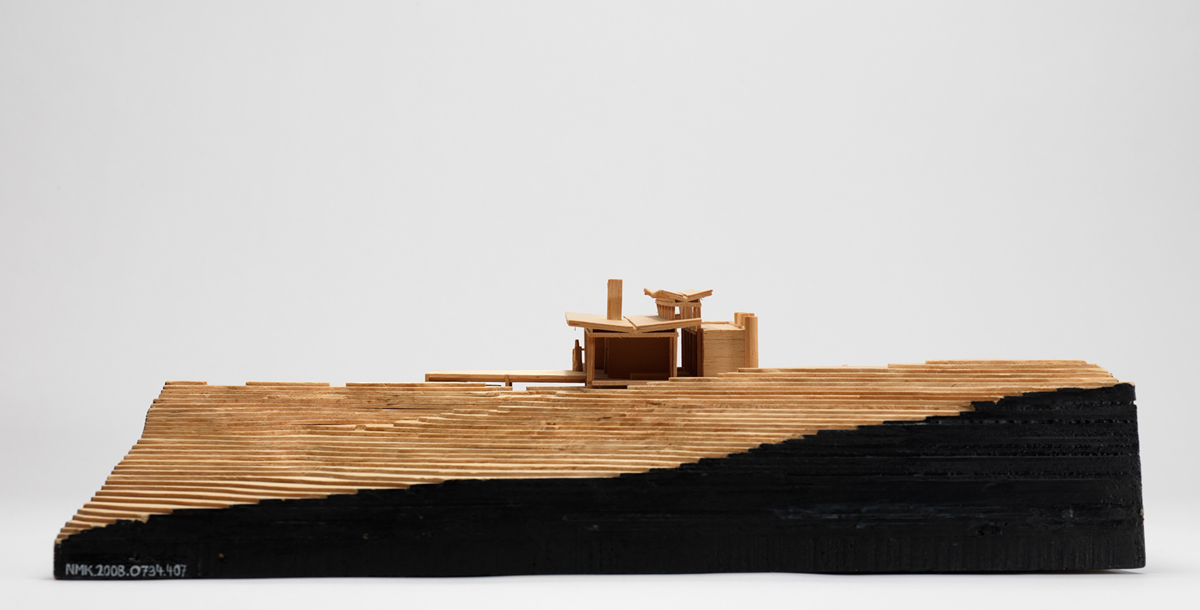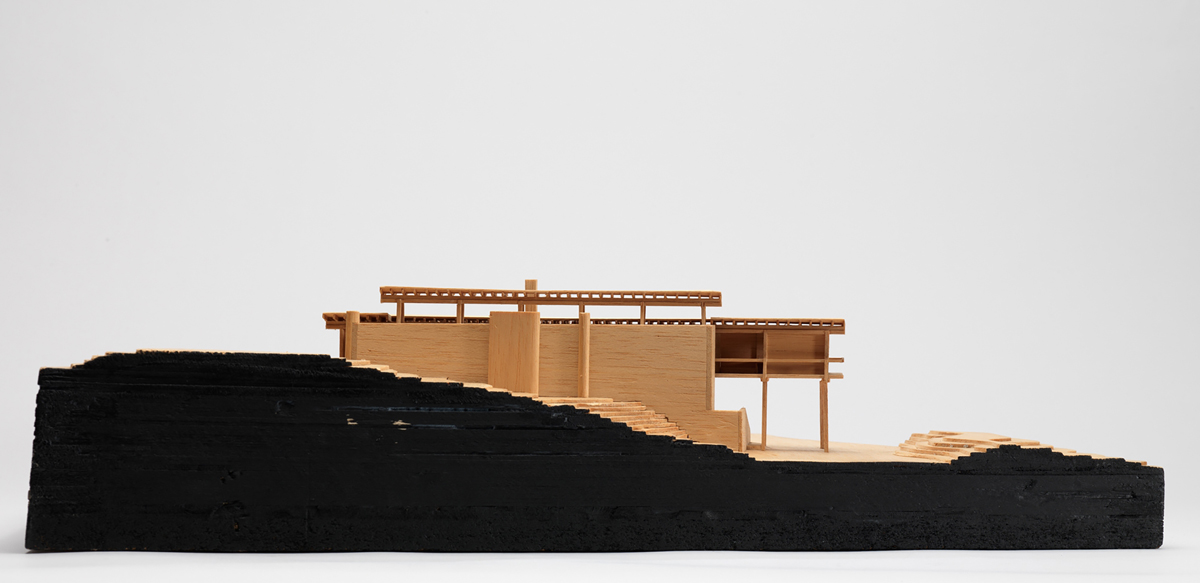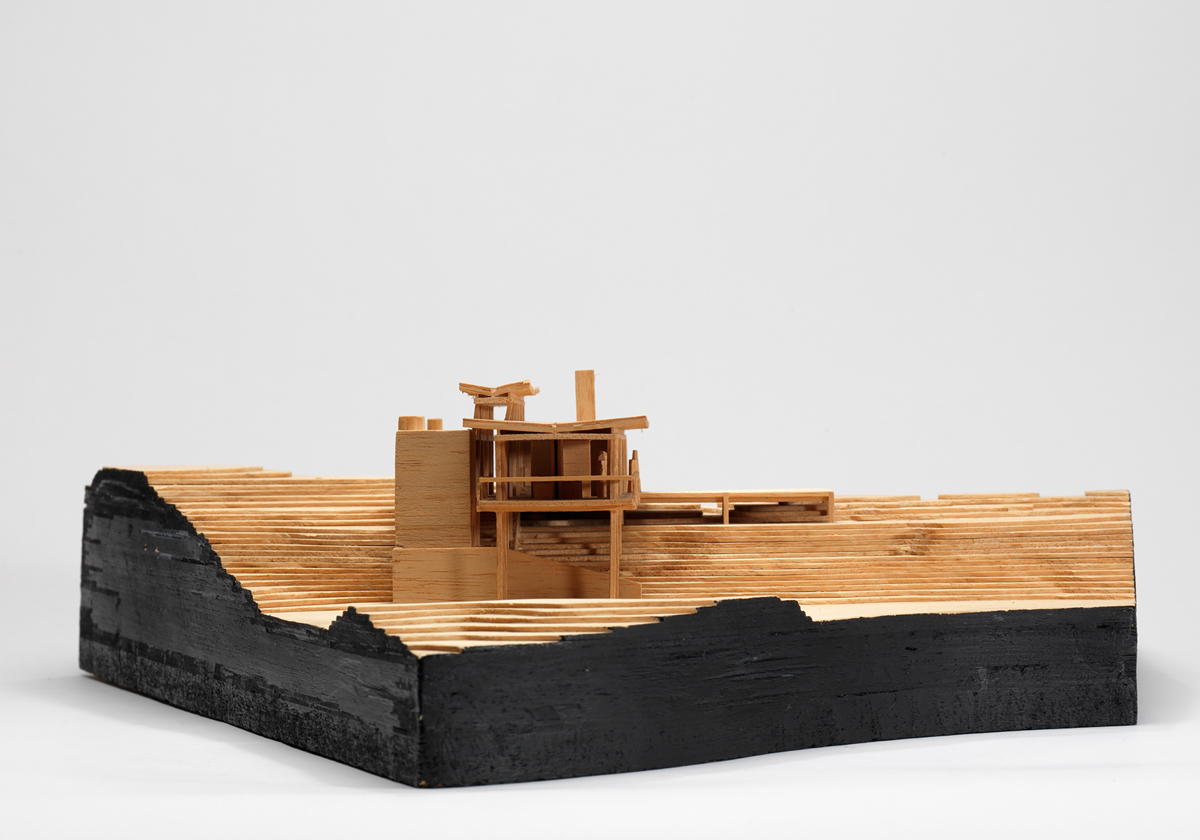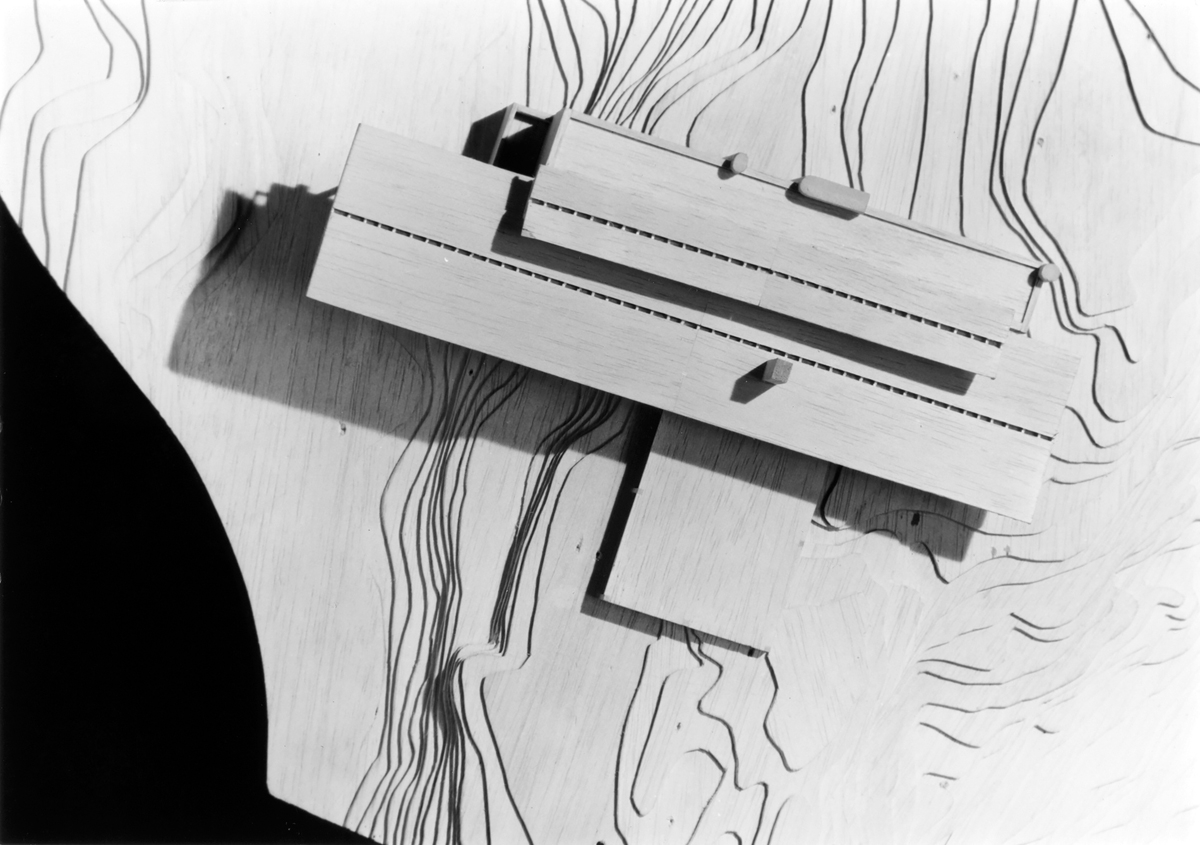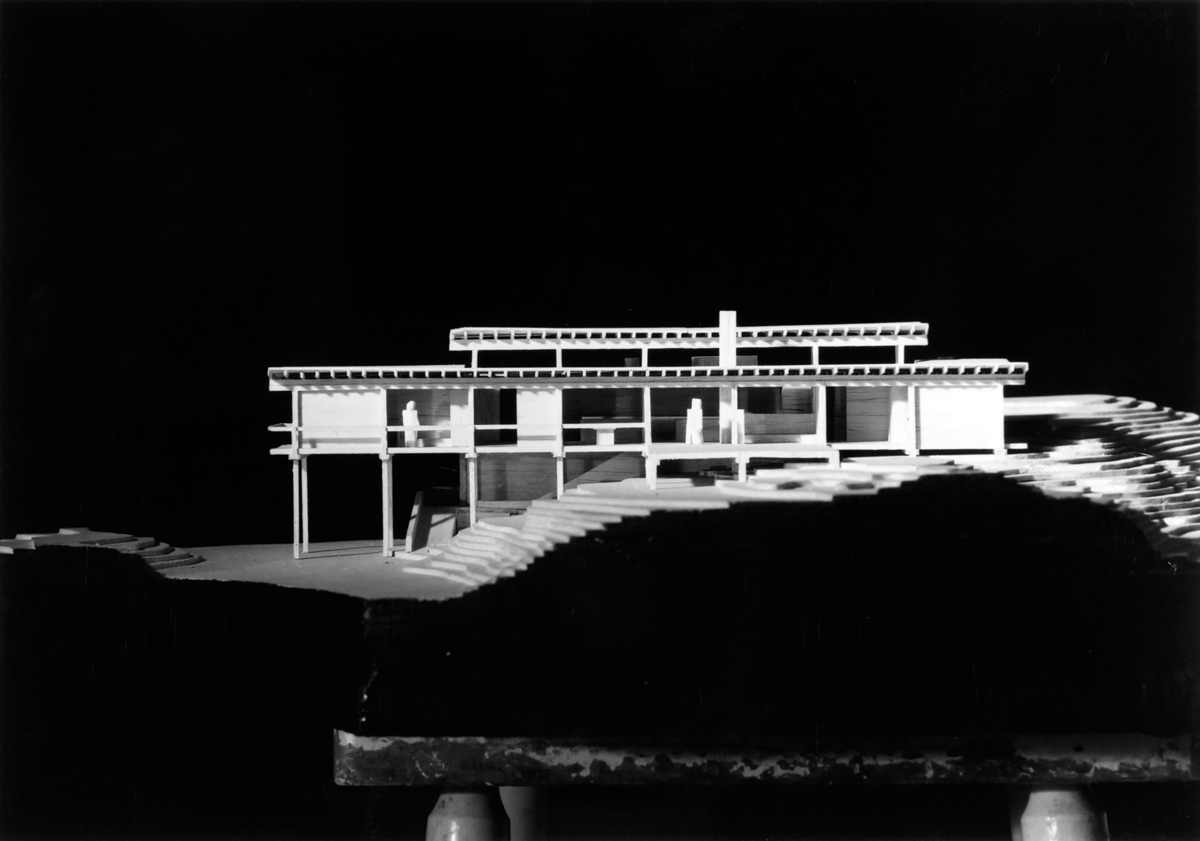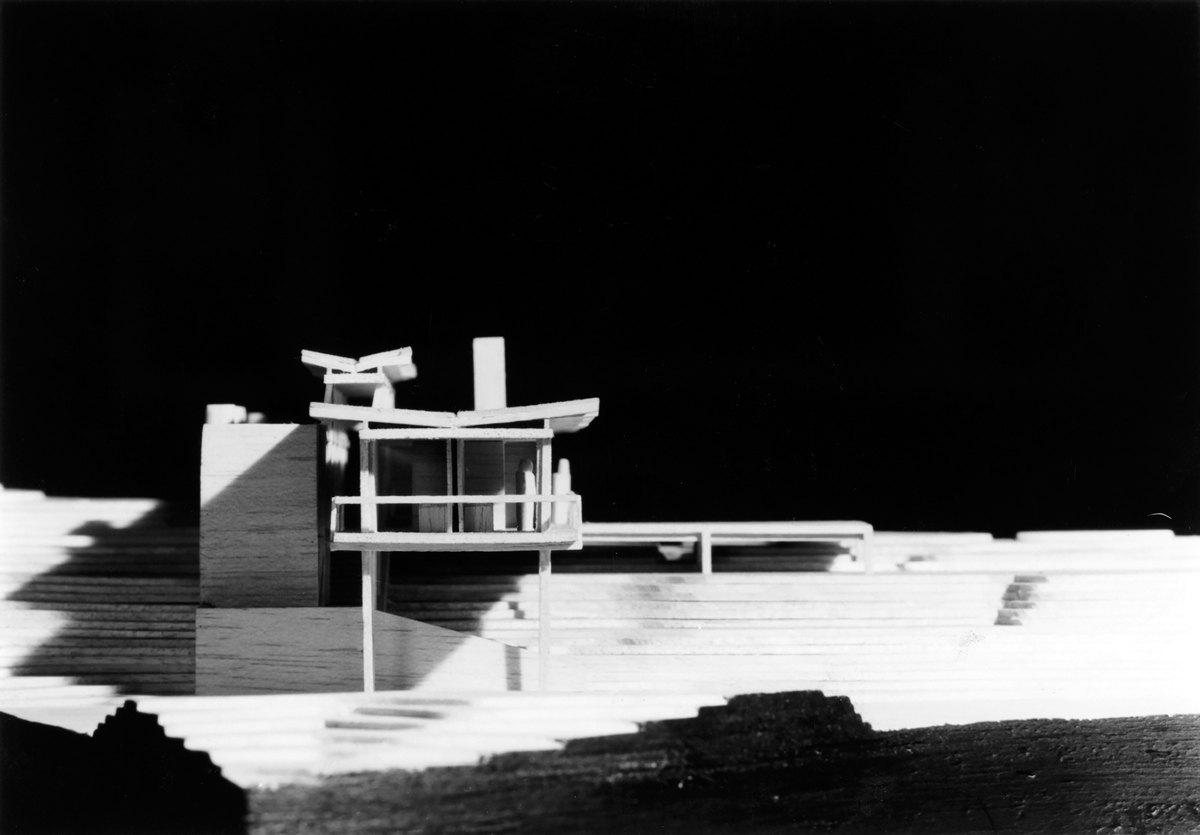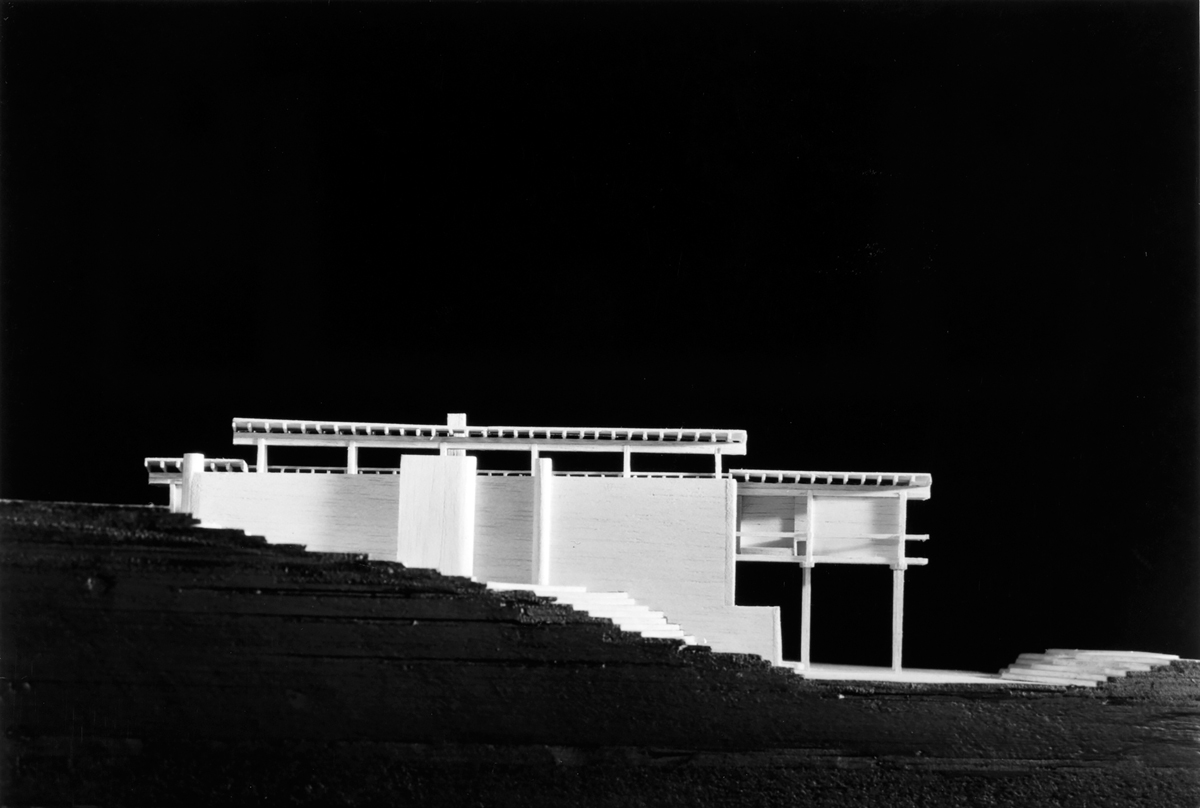 Date: 1965-1967
Lociation: Skedsmokorset, Norway