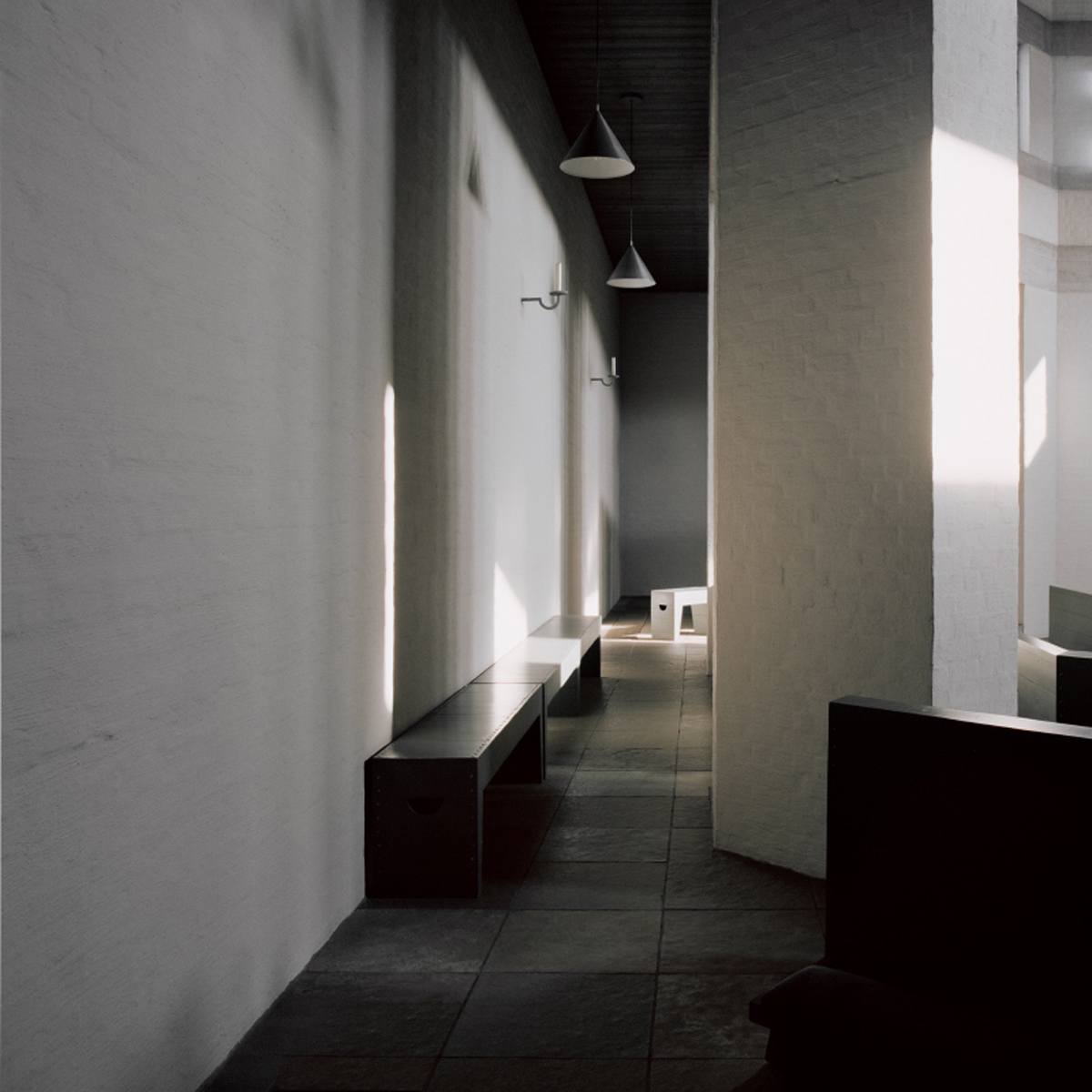 Source: Dom Hans van der Laan
Photography: Caroline Voet, Jeroen Verrecht, Coen van der Heiden,  Friederike von Rauch
Position of the site
As with scheme 9 in the cell – court – domain model, Dom van der Laan chose a peripheral disposition for the building on the site. The way the building is positioned creates two gardens: a more private garden for the Sisters on the east side, and a larger garden on the south side for guests. The building relates to the gardens as 3 : 4.
The stairwell
The ground level and top level are connected through a stairwell that has the length of two bays. The staircase itself is formed in a slot between the exterior façade and a new parallel wall.
The slot is illuminated from above by four windows on the first floor. This way, the light travels down the stairs, making it a bright focal point in a rather dark hall. This is enhanced by the fact that the upward movement is 'announced' by five steps toward the slot: first a movement toward the light, then a movement alongside the light. On the first floor, the parallel wall has a height of 1 m, so the perspective opens up as one moves upwards.
The church
The church of Roosenberg Abbey has an exceptional shape. It is made of a superposition of a rectangular base and an octagonal lantern. Dom van der Laan regards the octagon as a primitive formula to bring together wall-pieces to a spatial enclosure by juxtaposition. Width and height are organized according to the Plastic Number proportion of 3:4. The tabernacle is situated in a small apse behind the altar. This formula of a centralized church allows the altar to be positioned in the middle, with the celebrants gathered closely around it. Dom van der Laan referred to it as a fourfold nearness: one giant cell in the middle. As such, it is the inside space that is built here, while the outside space is left over. The result is a tension around the octagon between the spaces bordering the entrance and the apse and the two narrow corridor-like spaces on the side.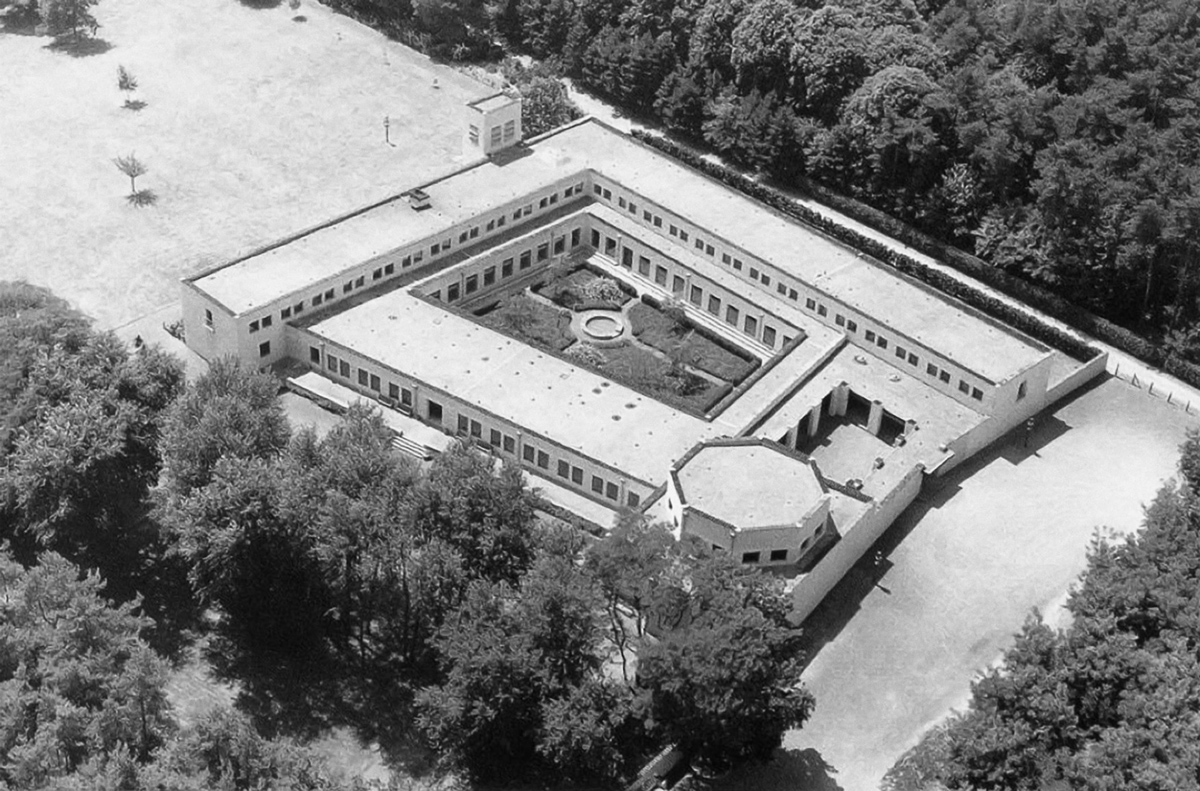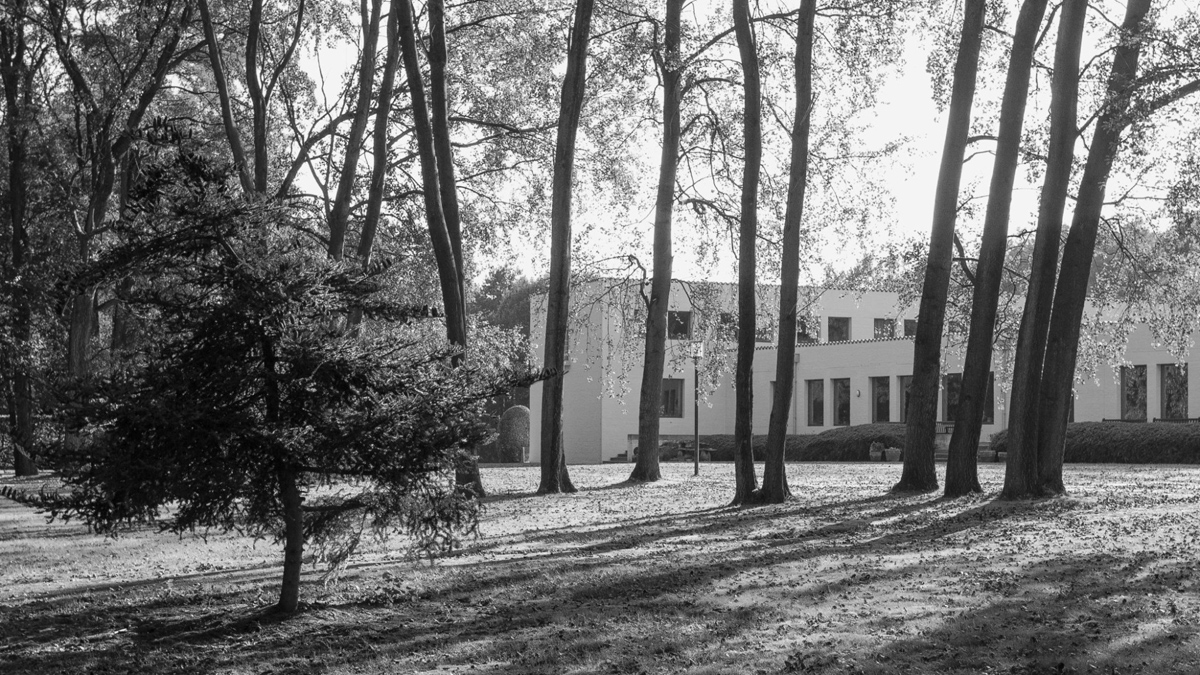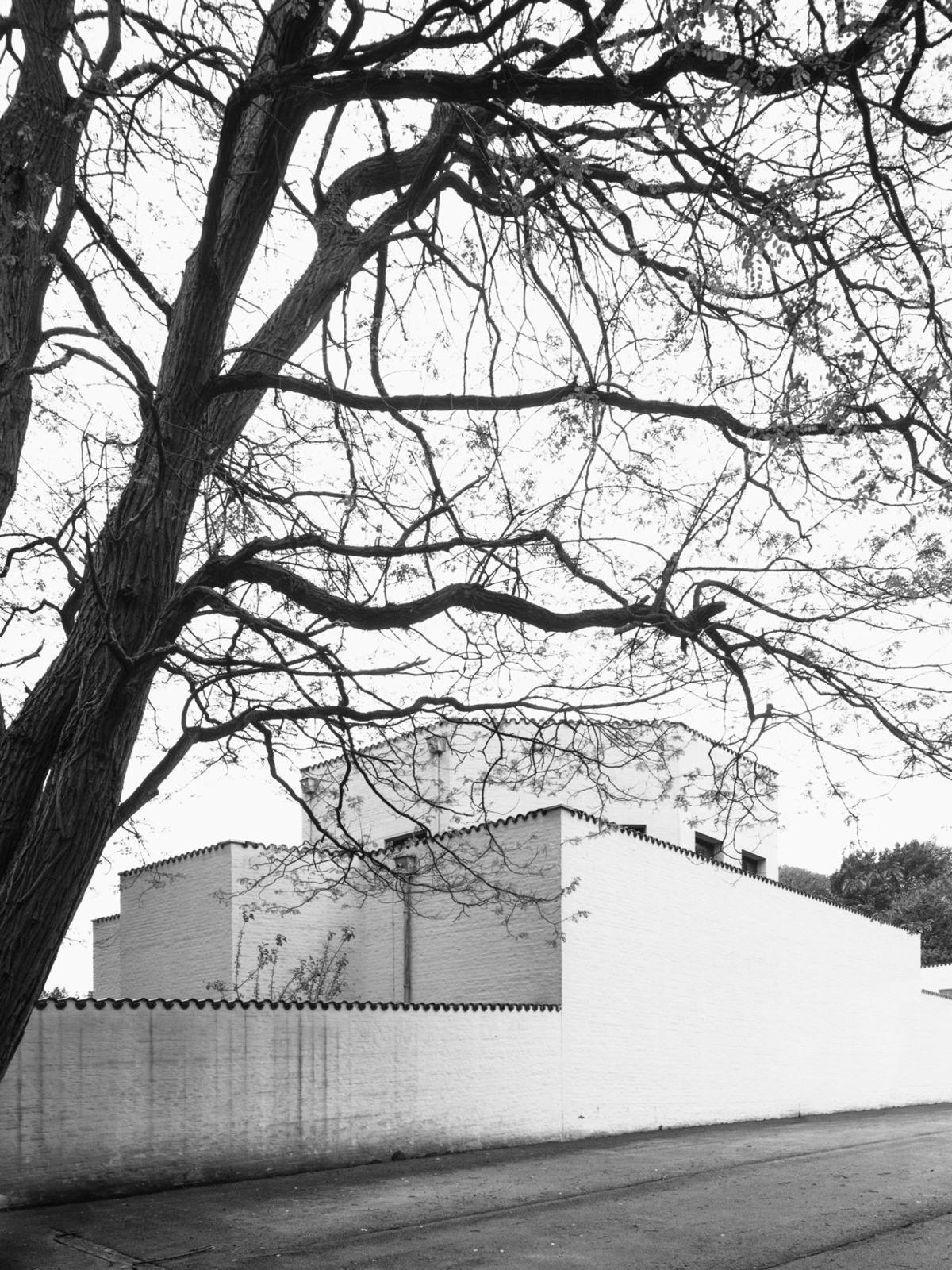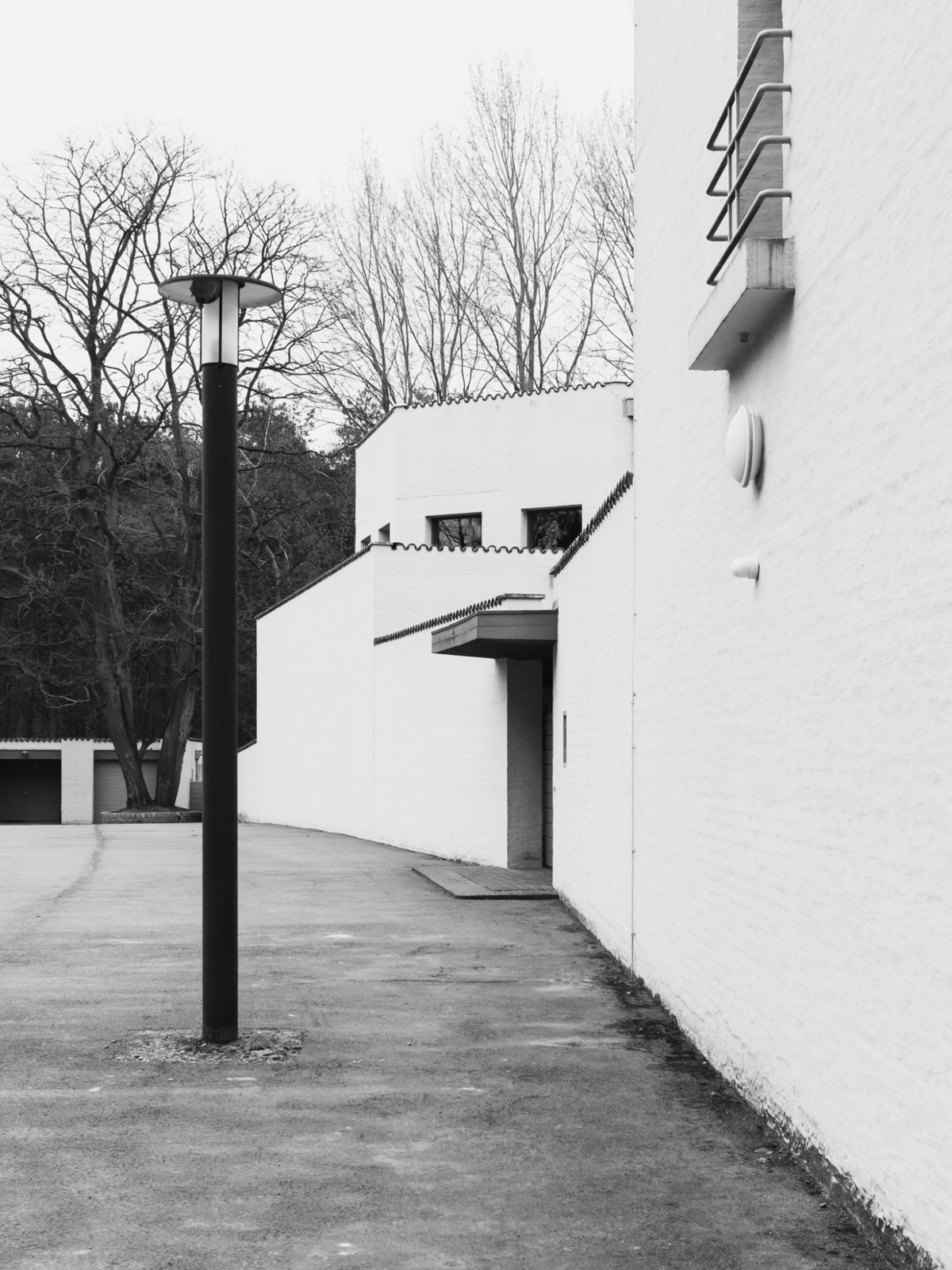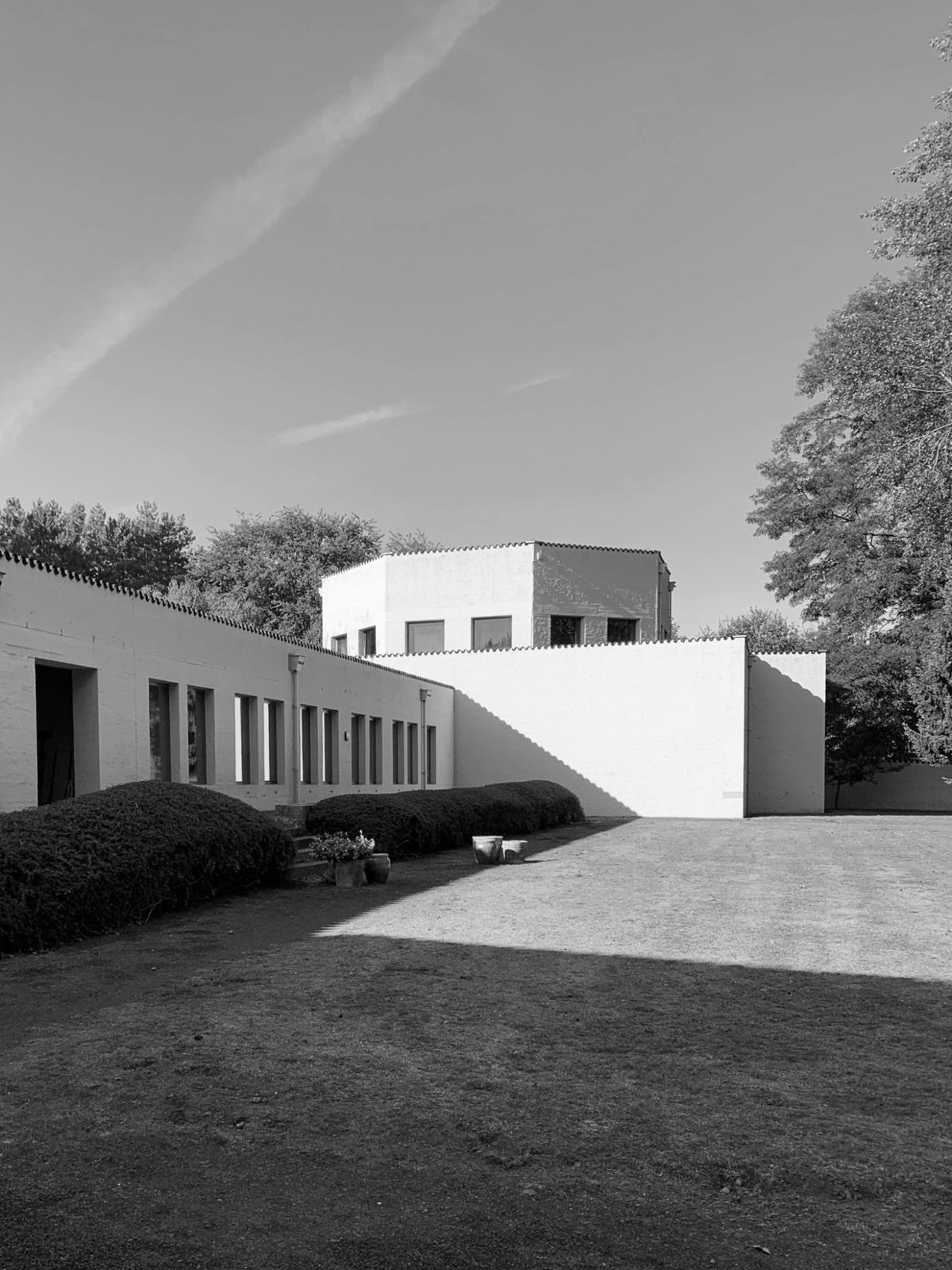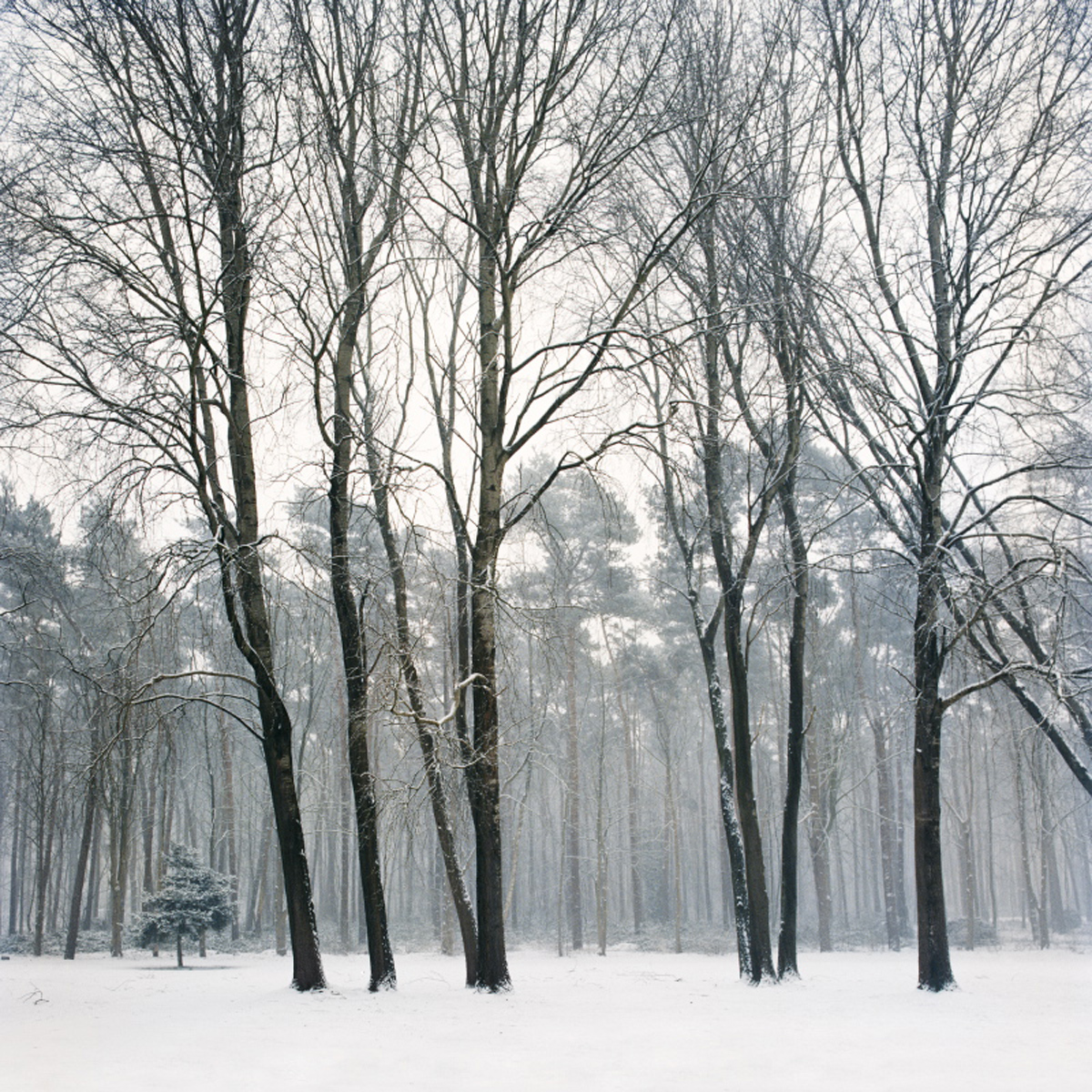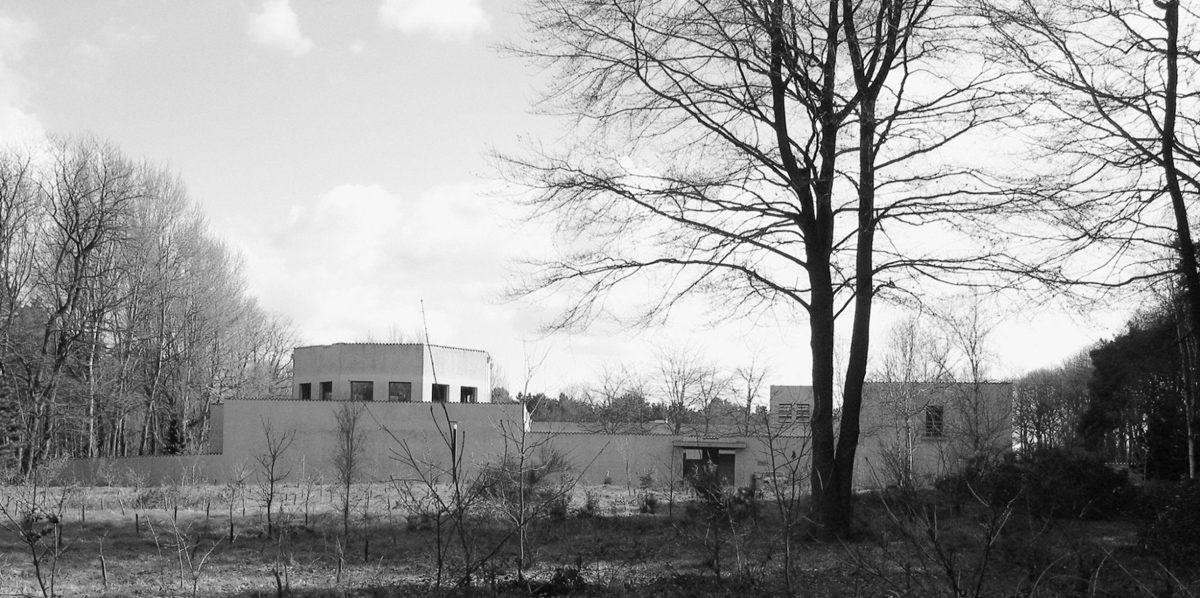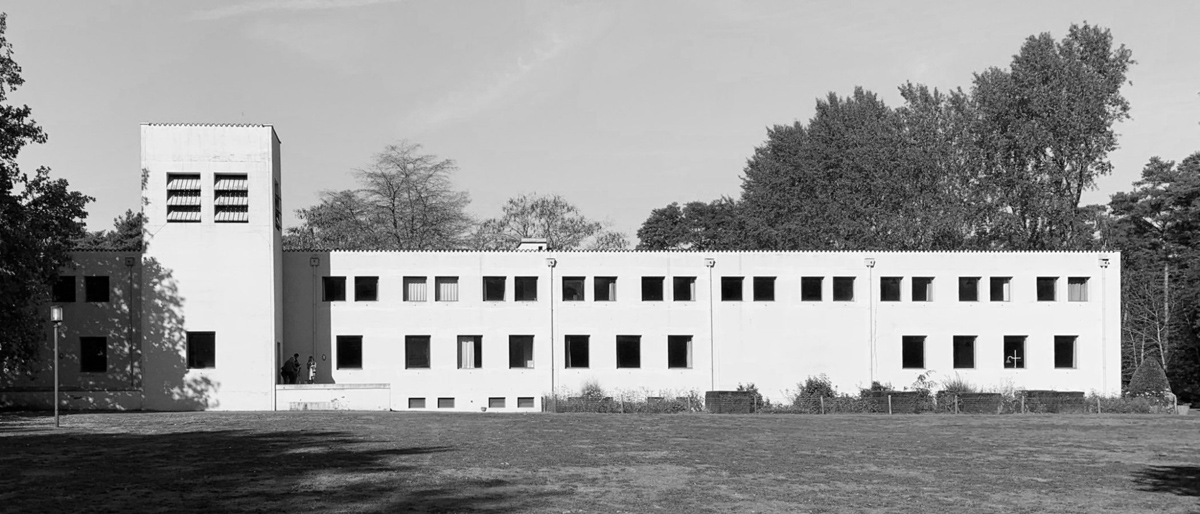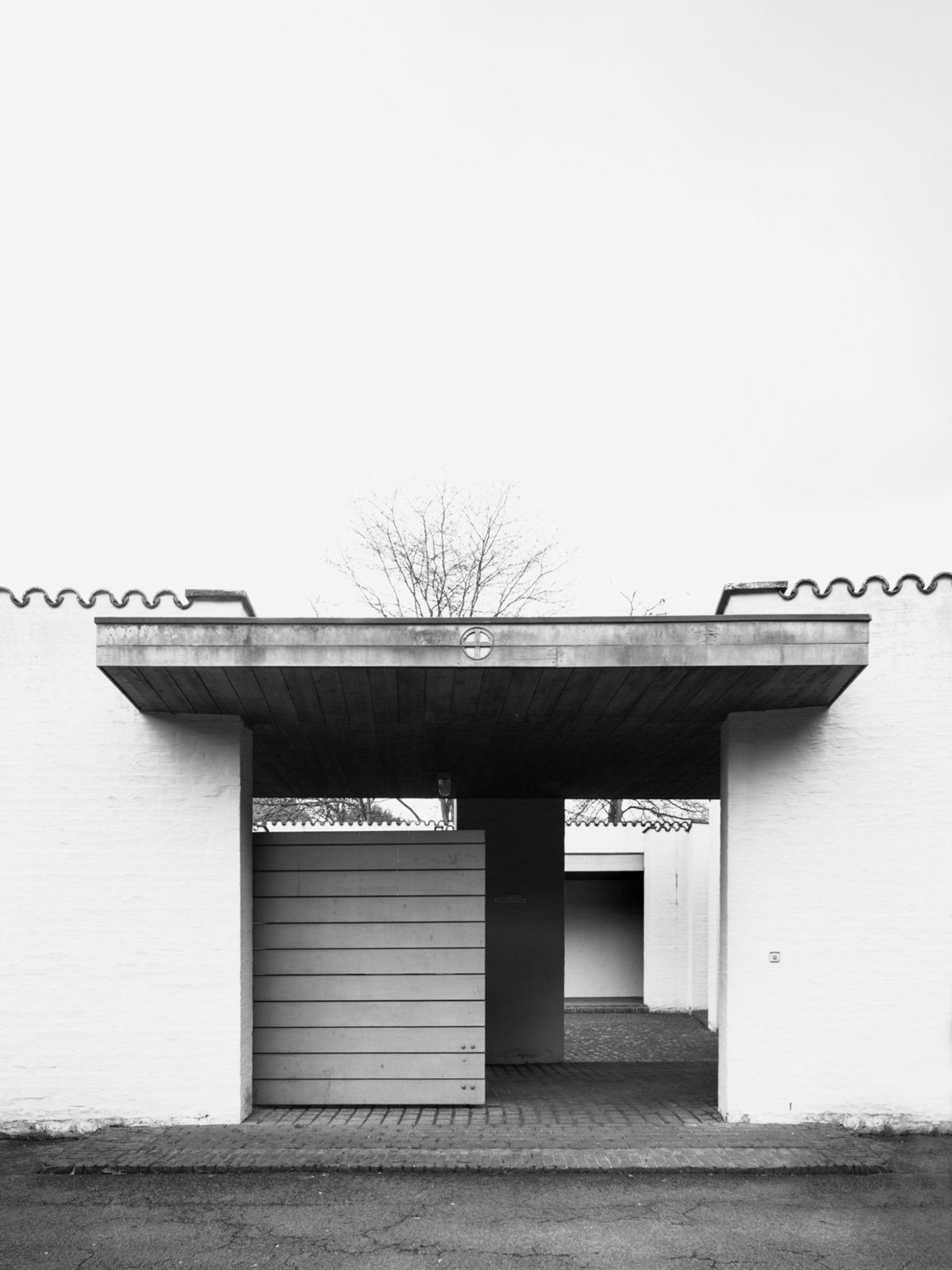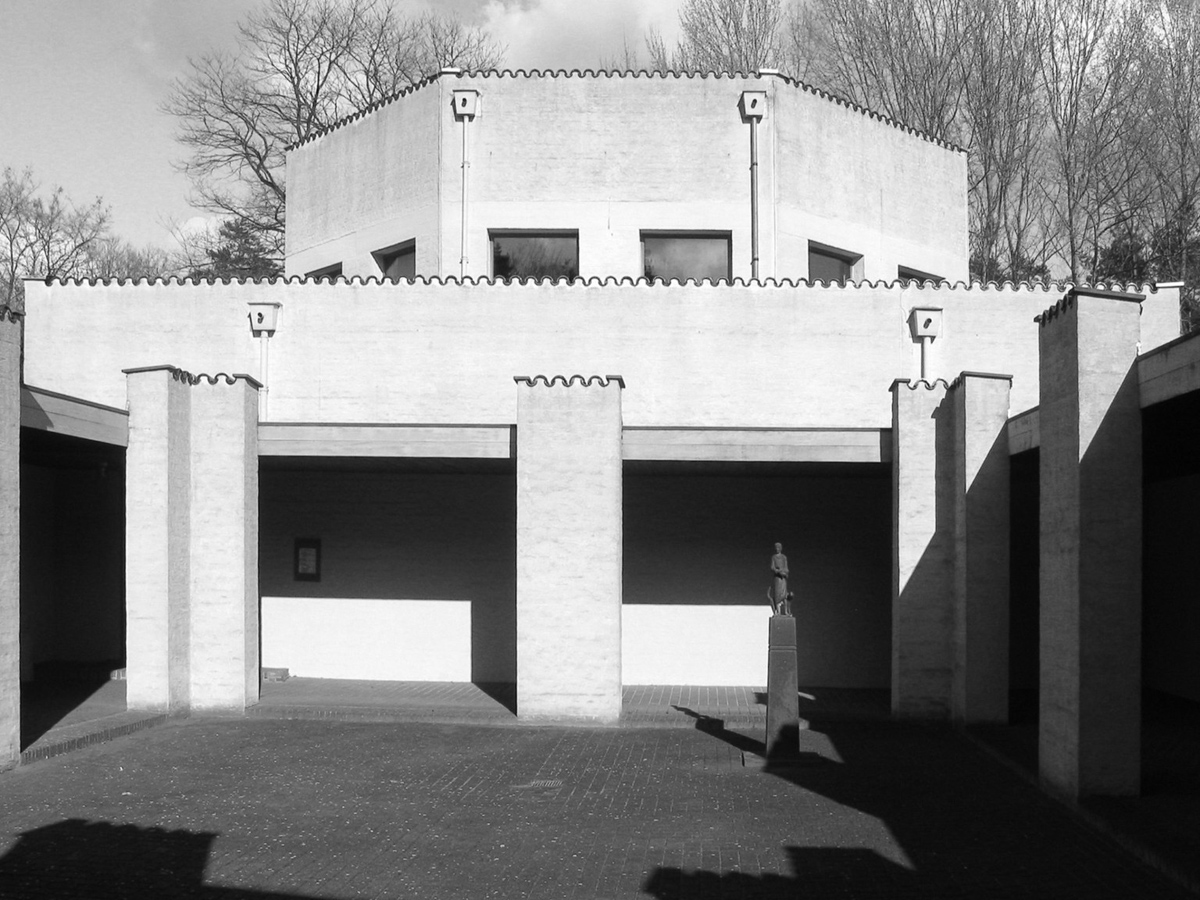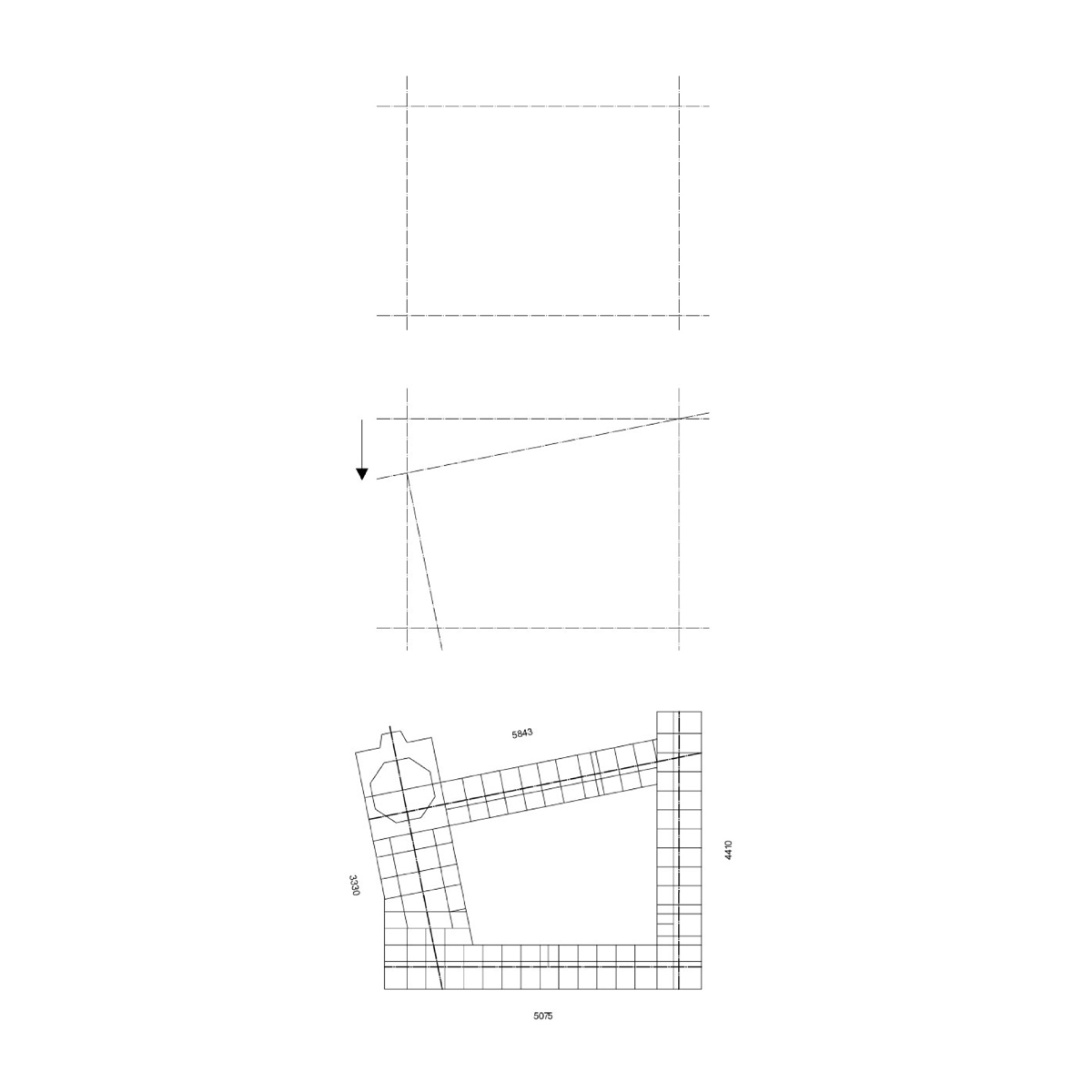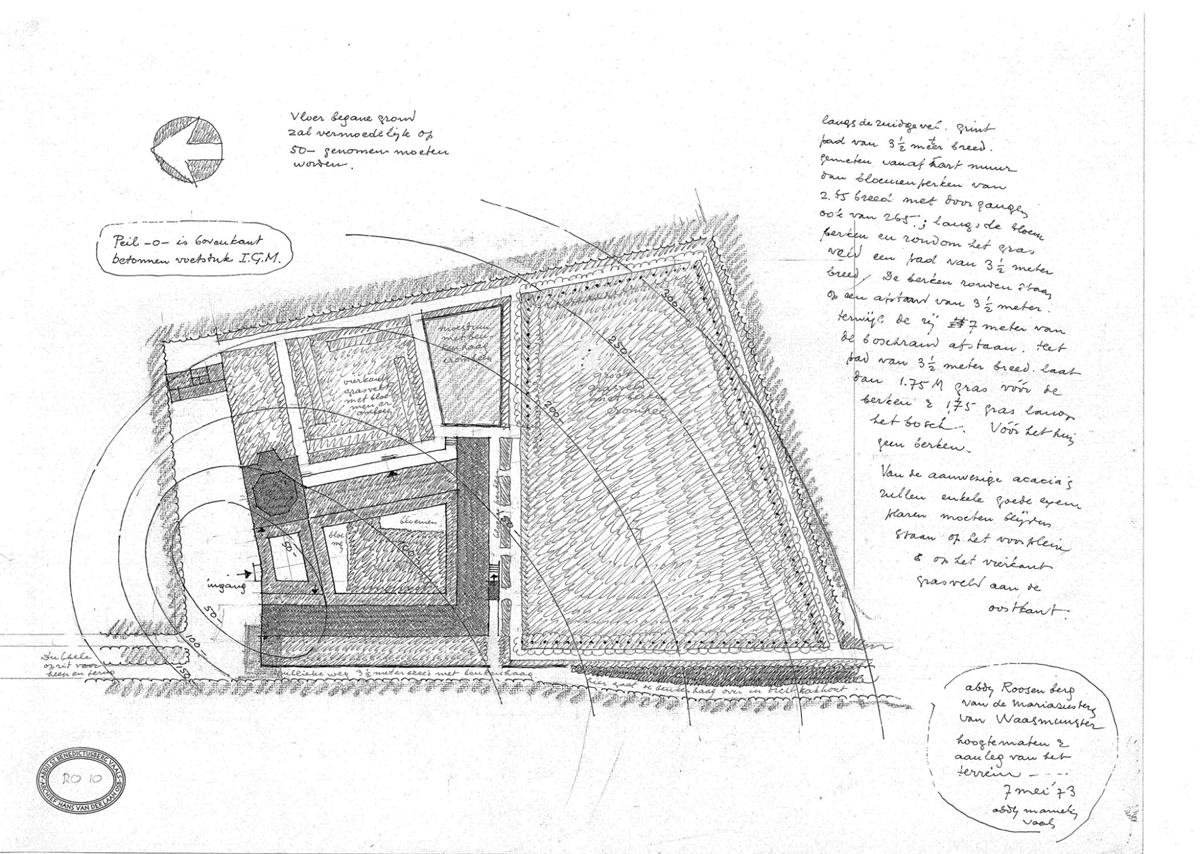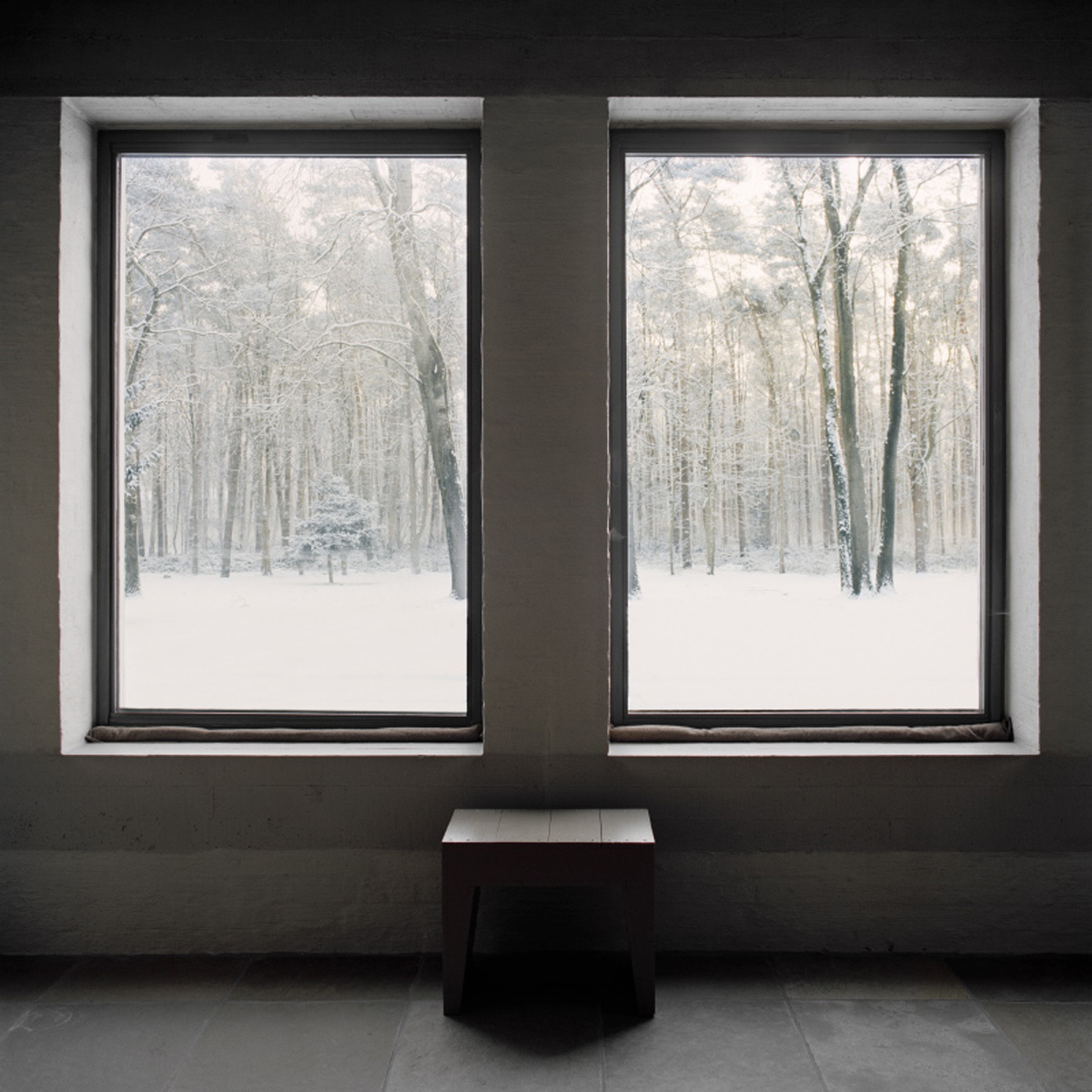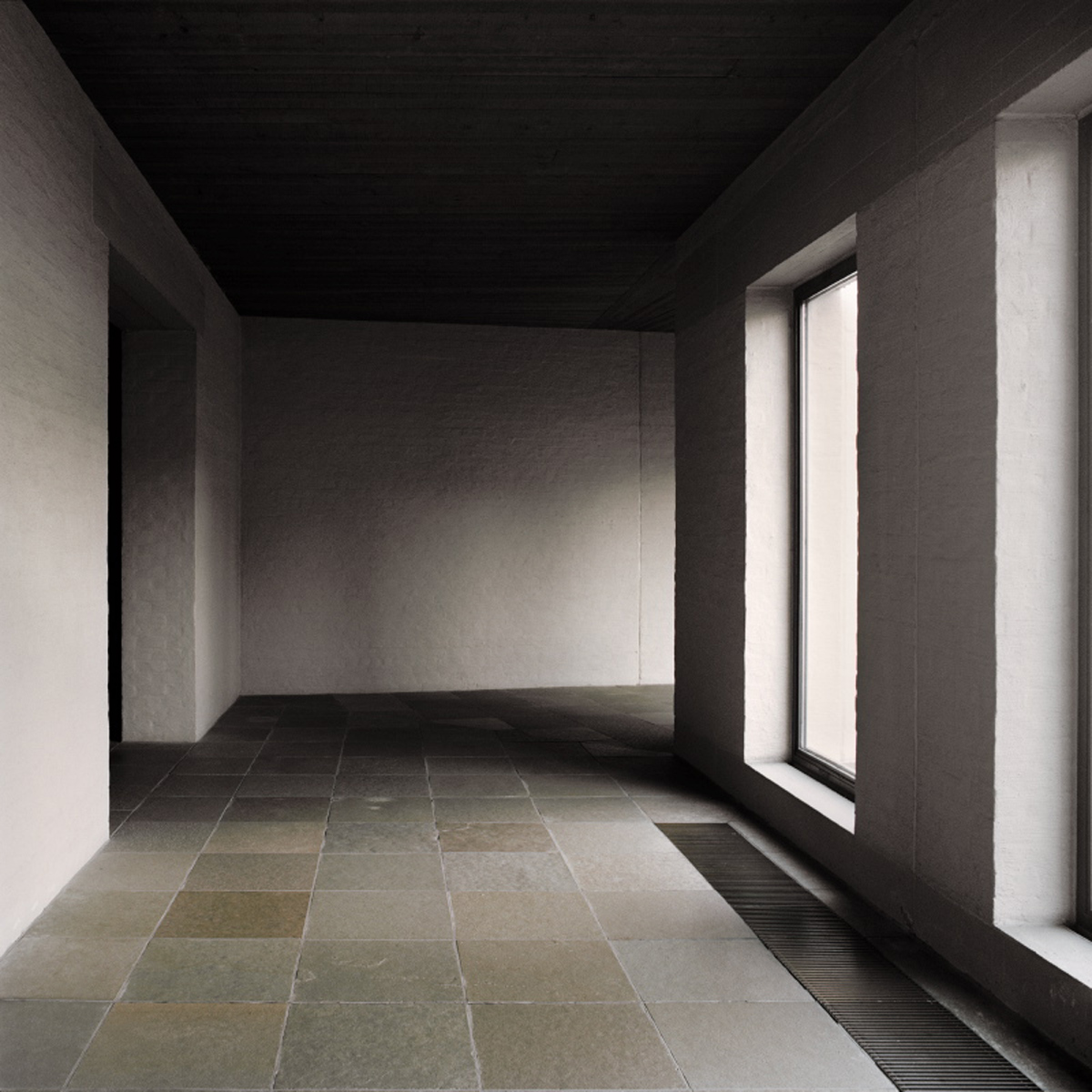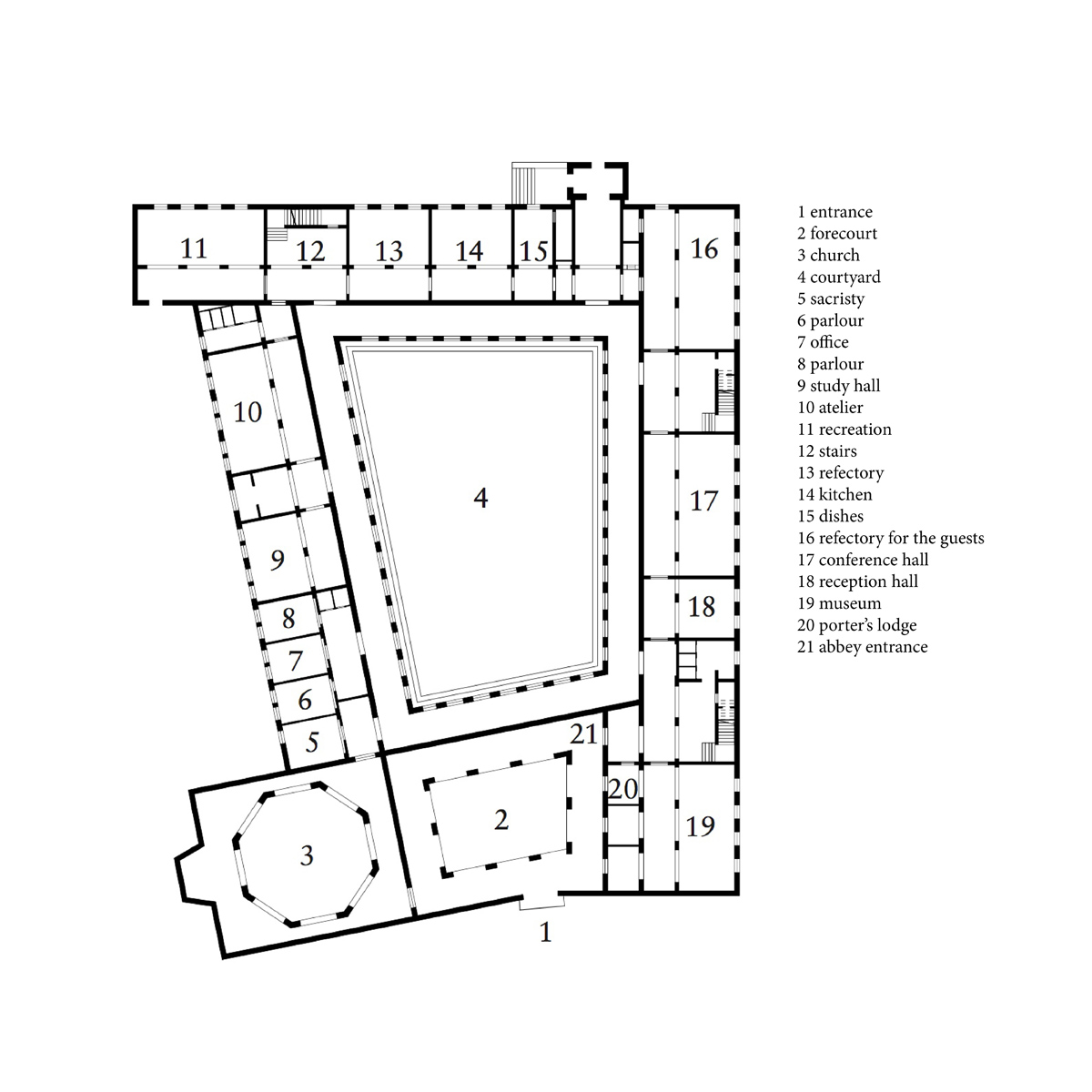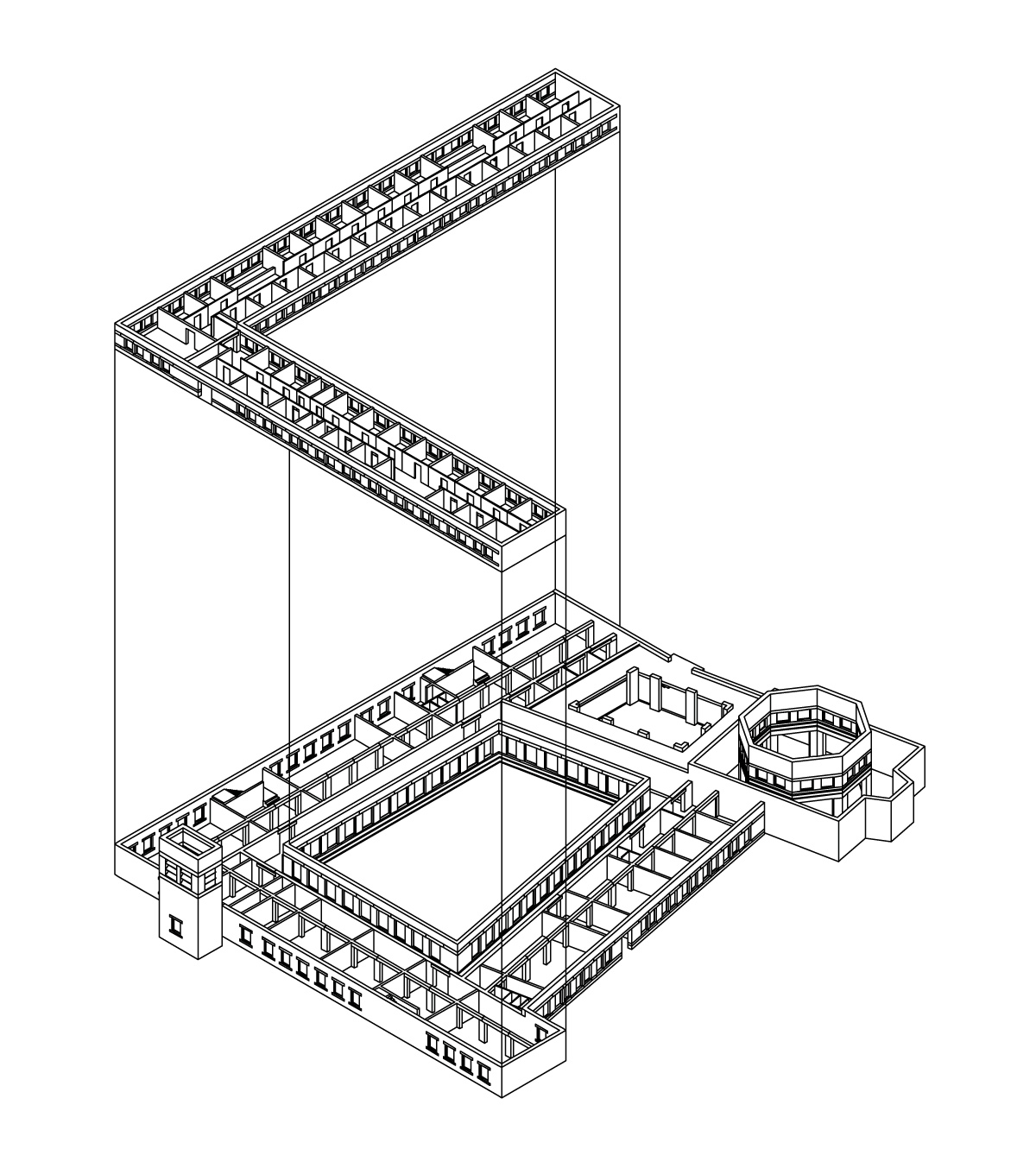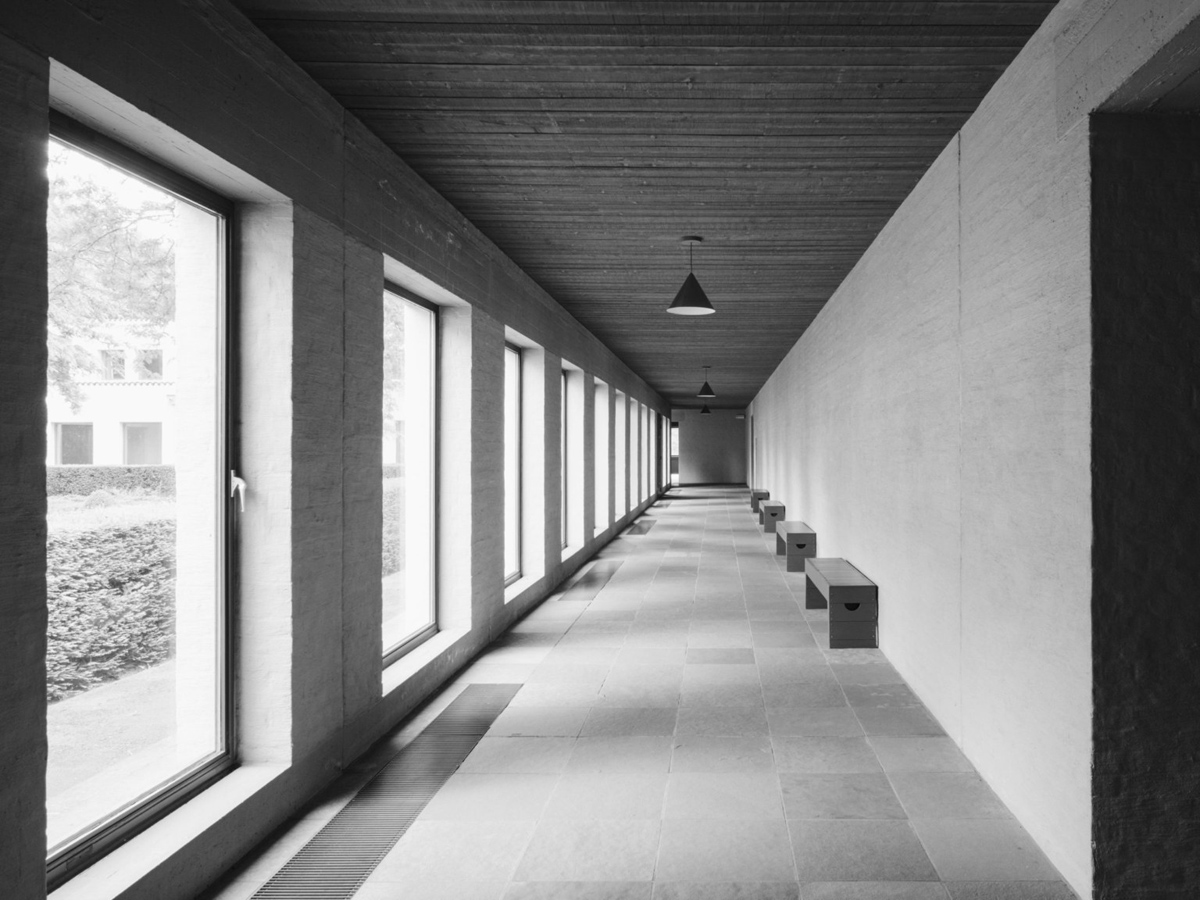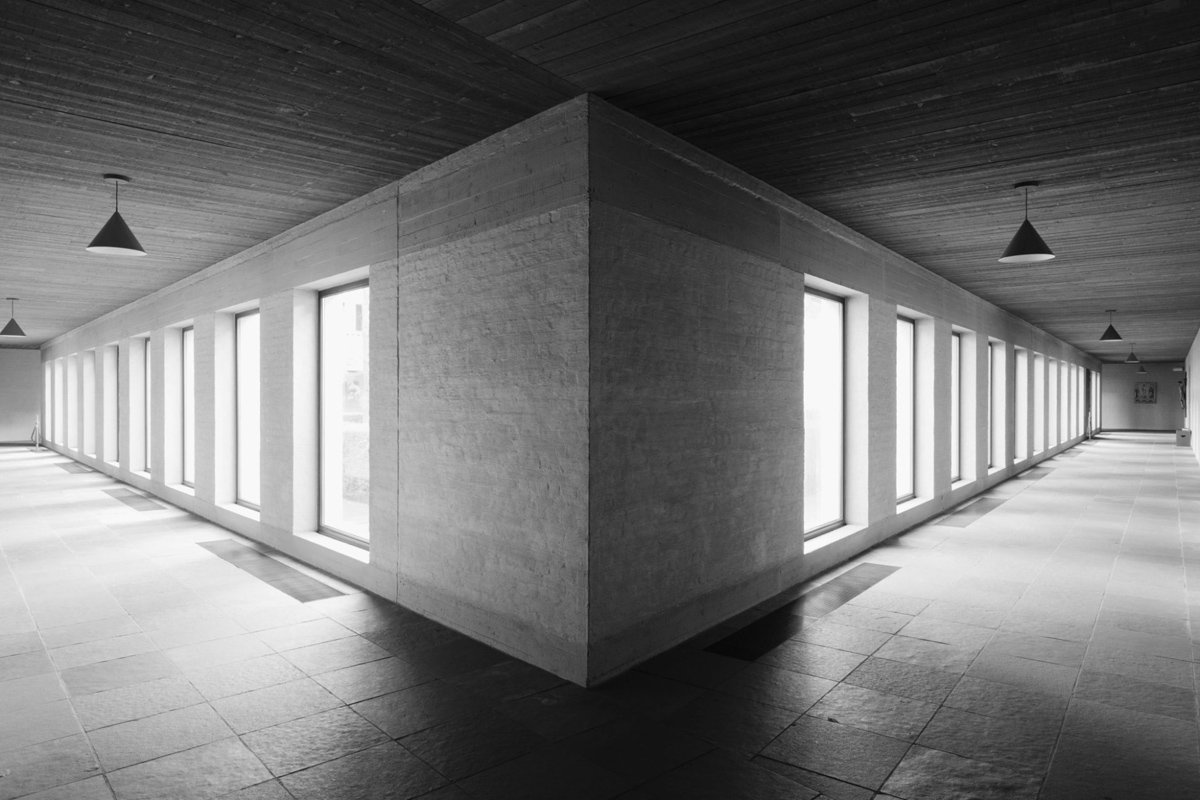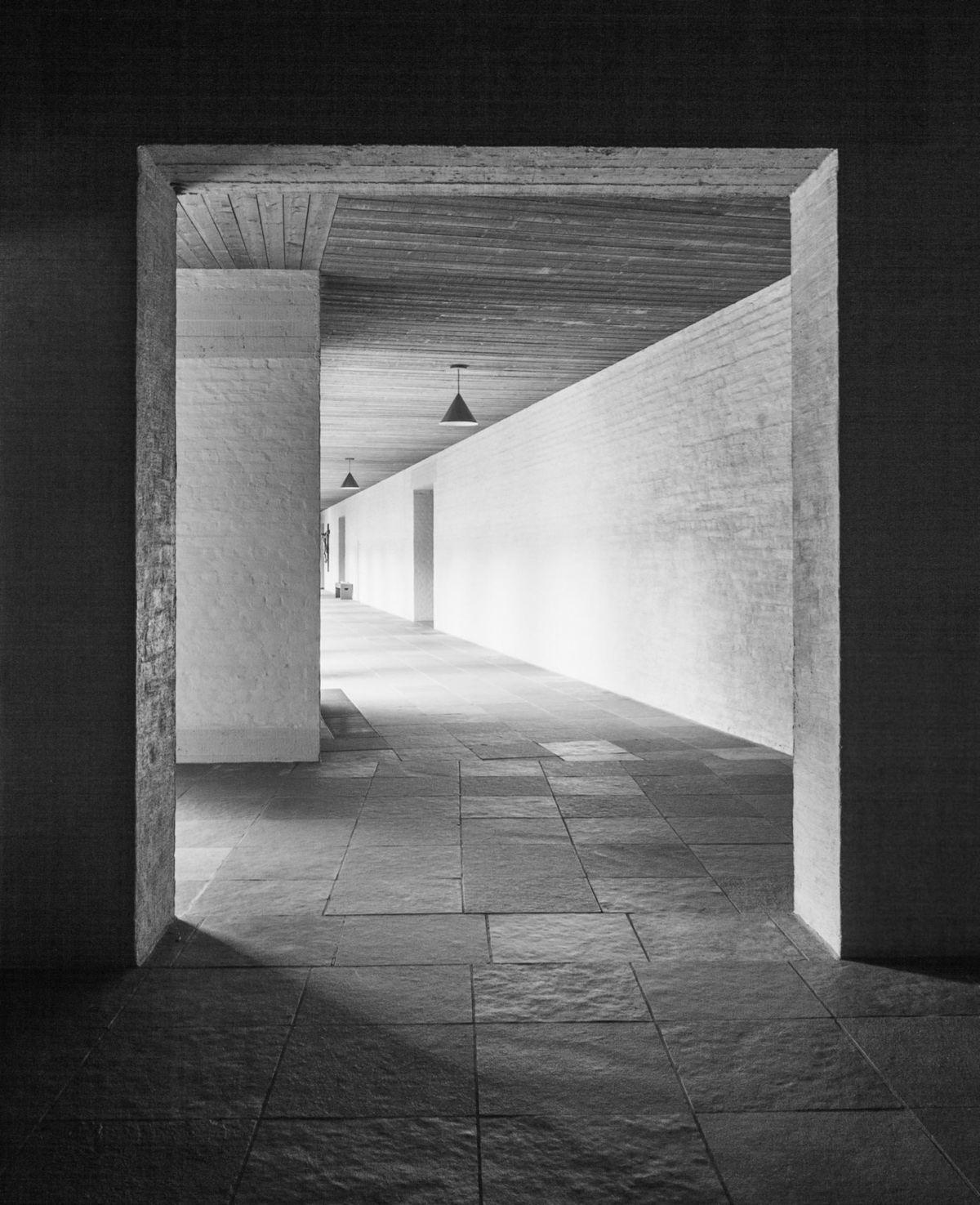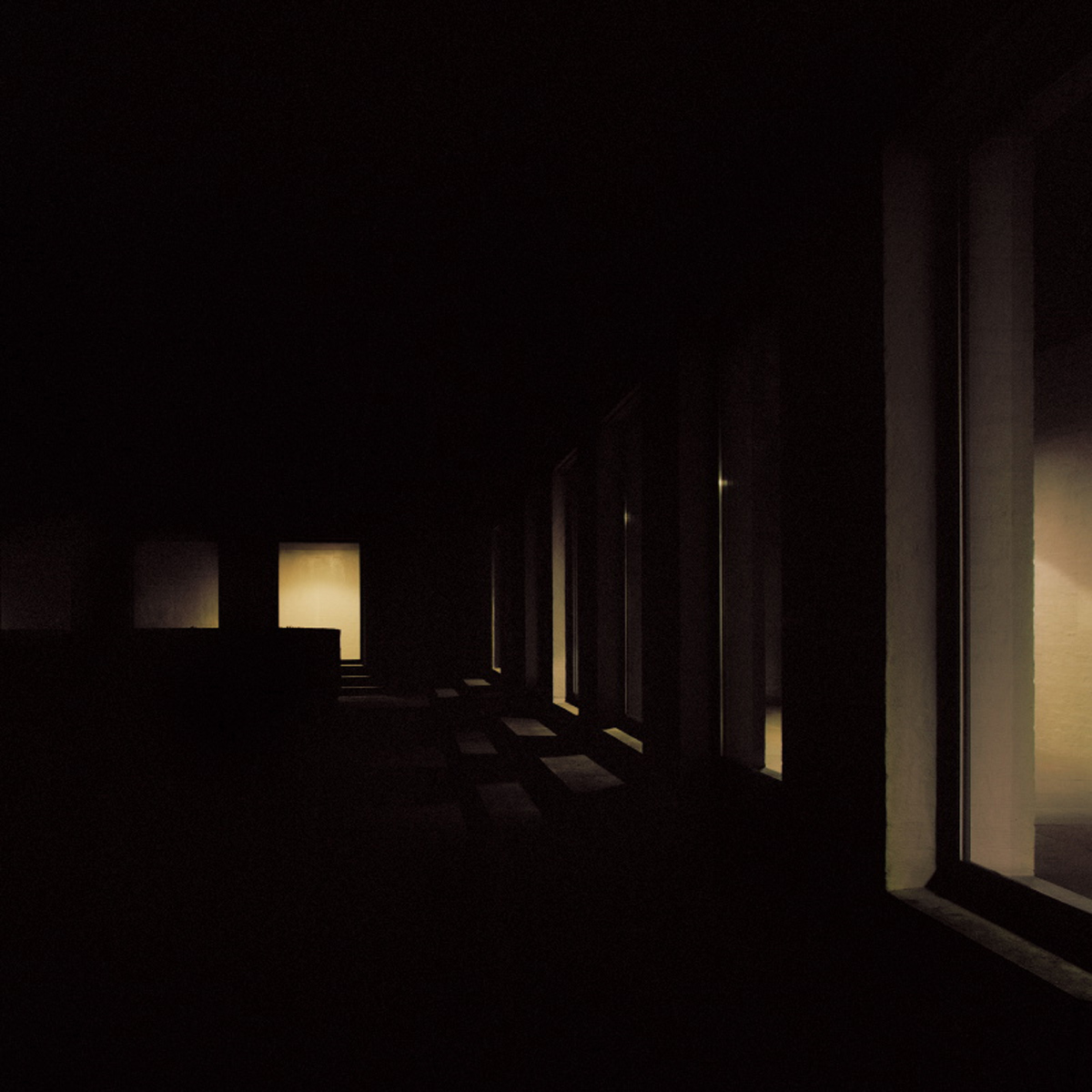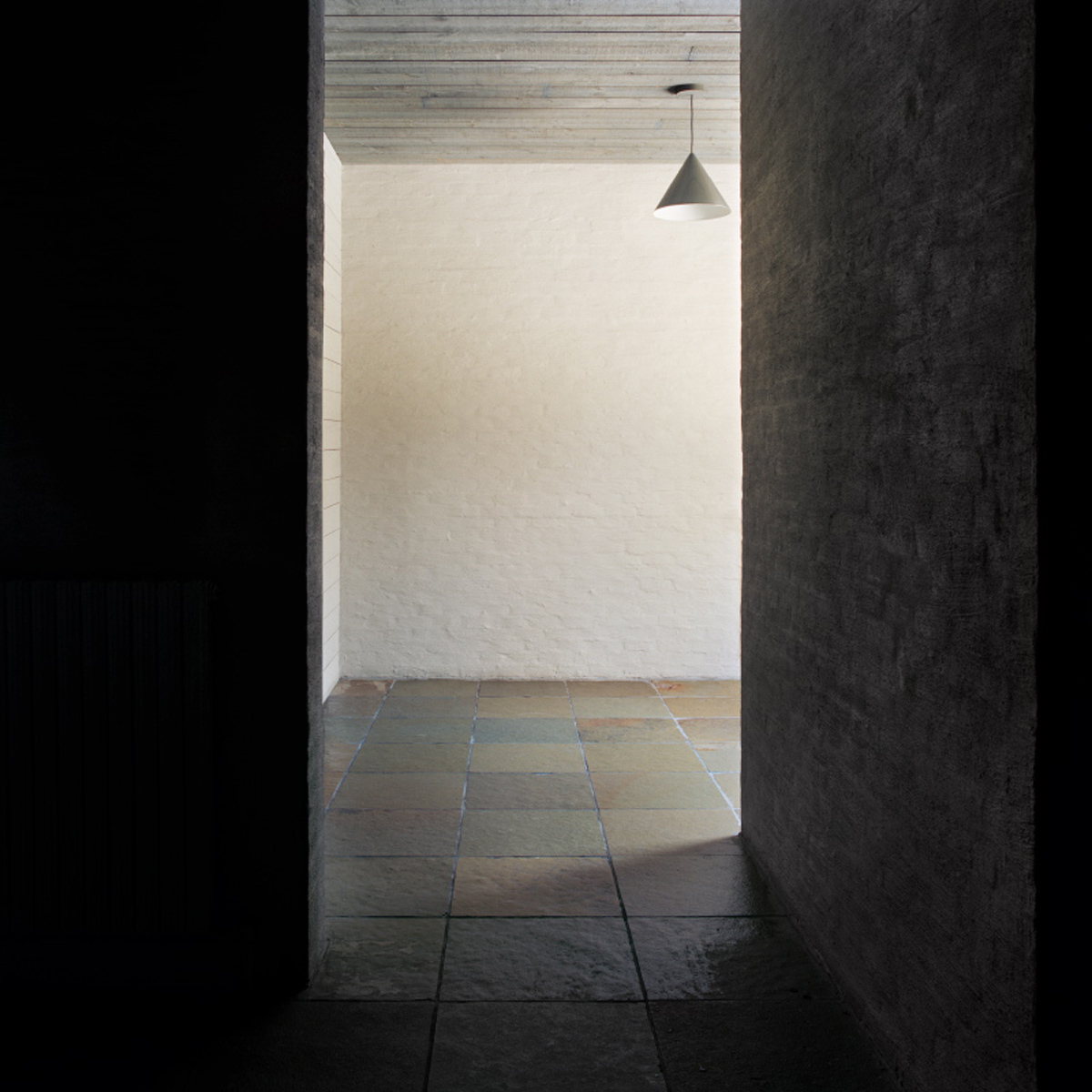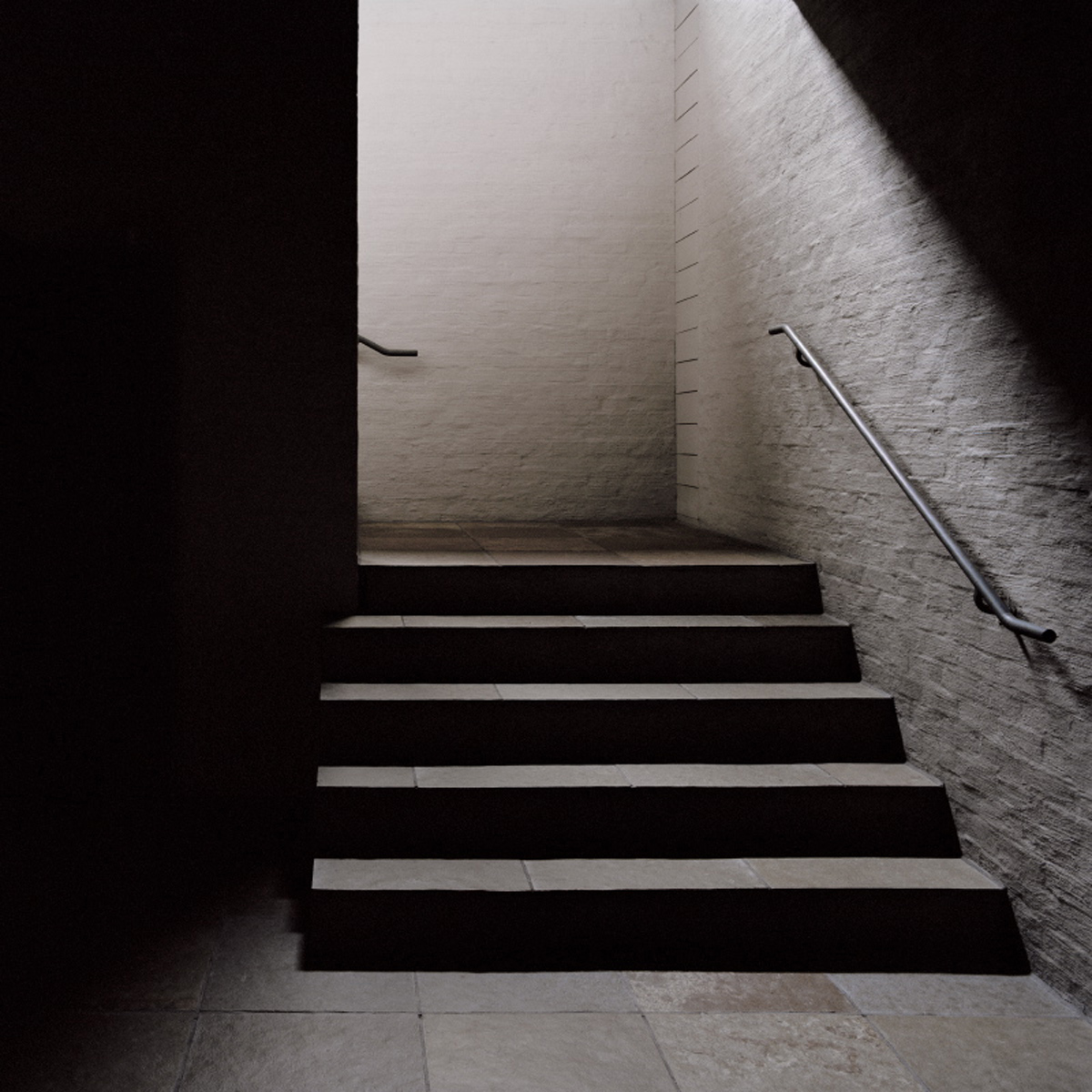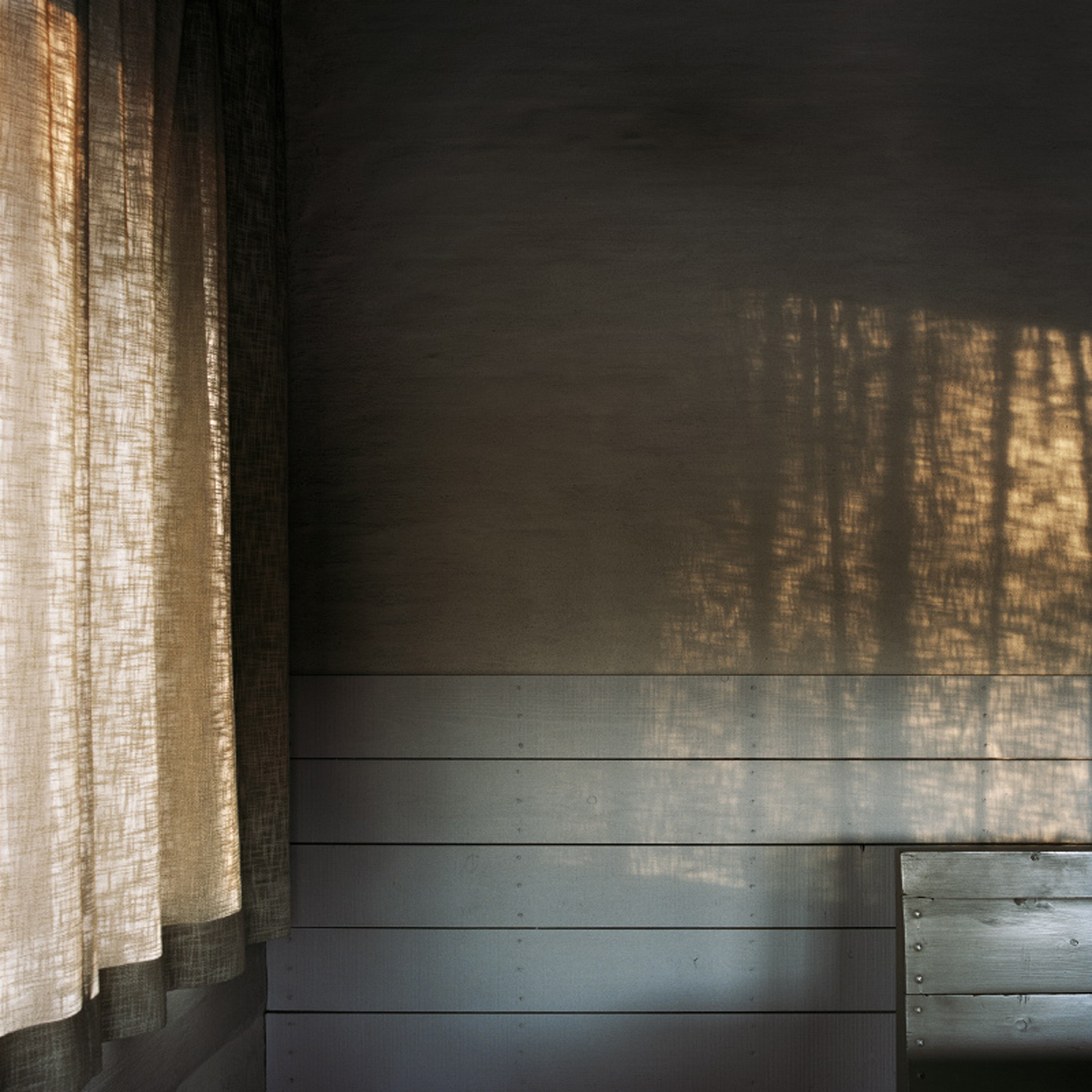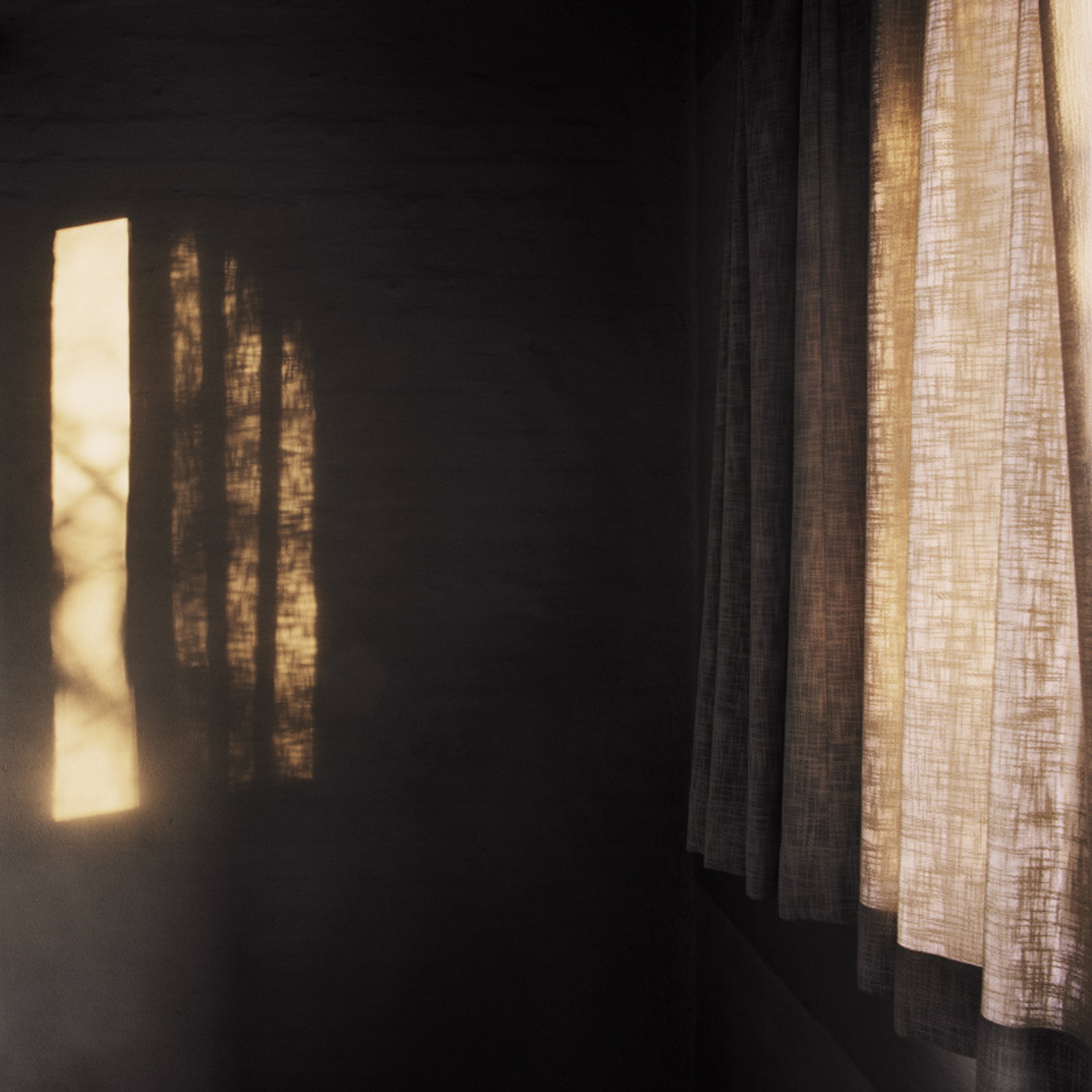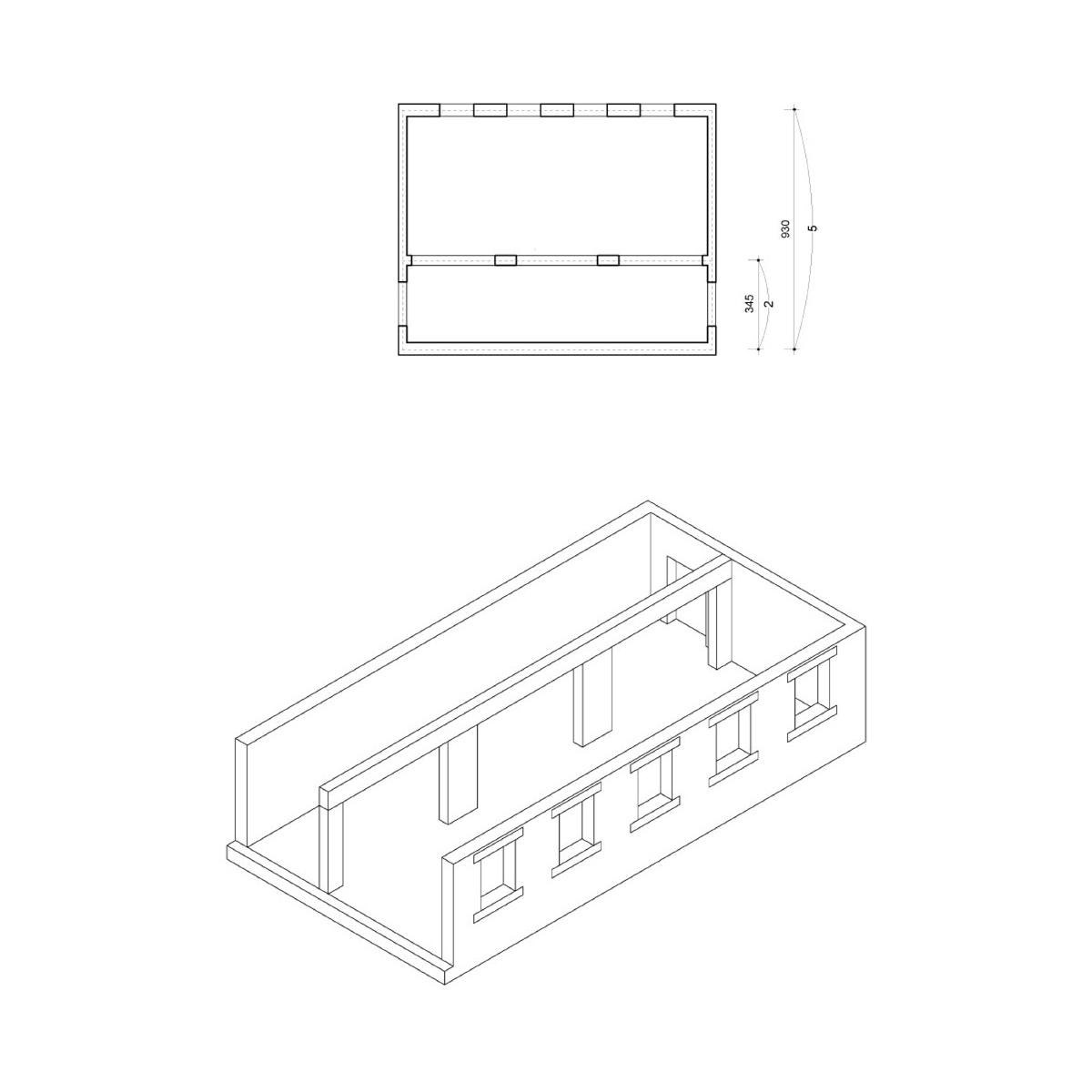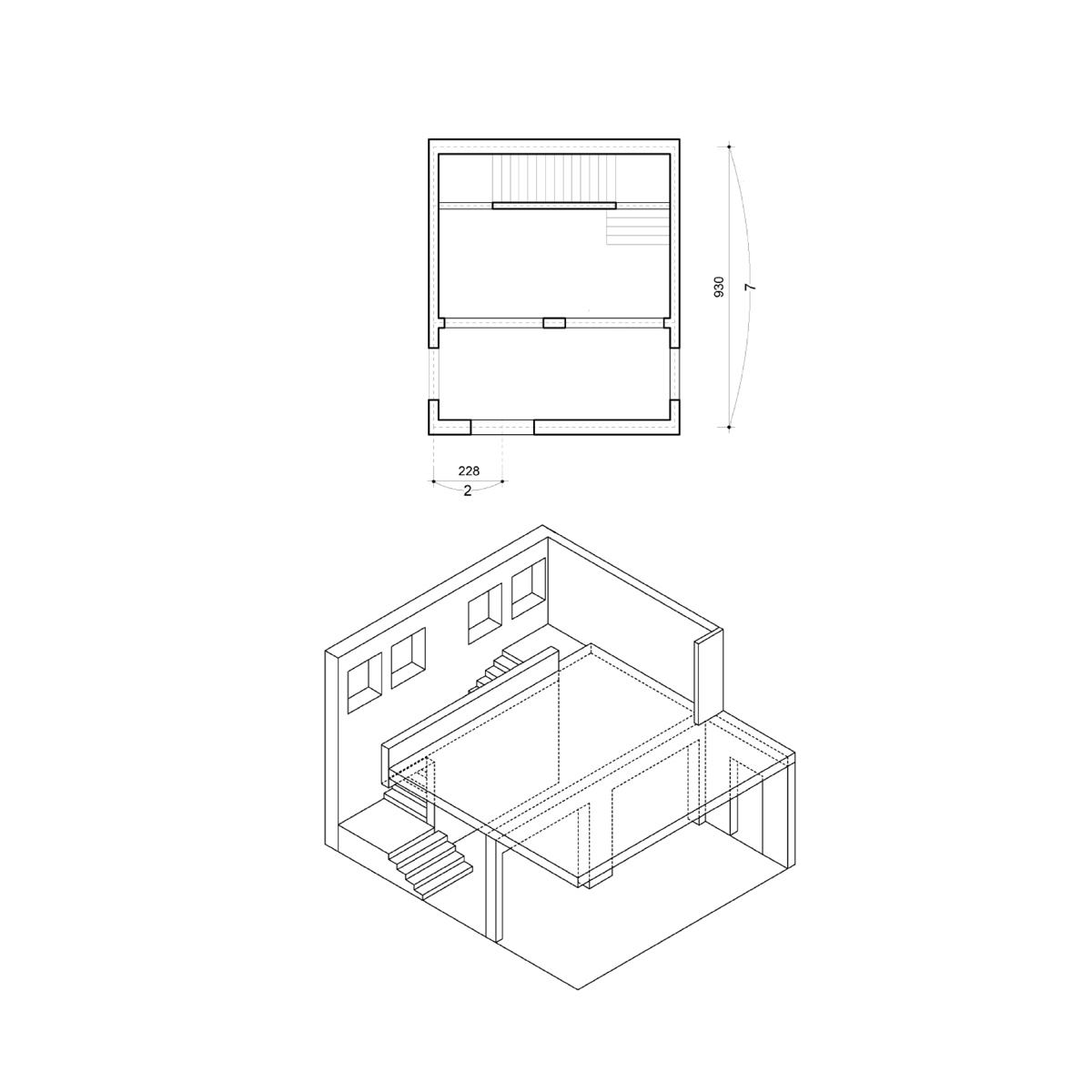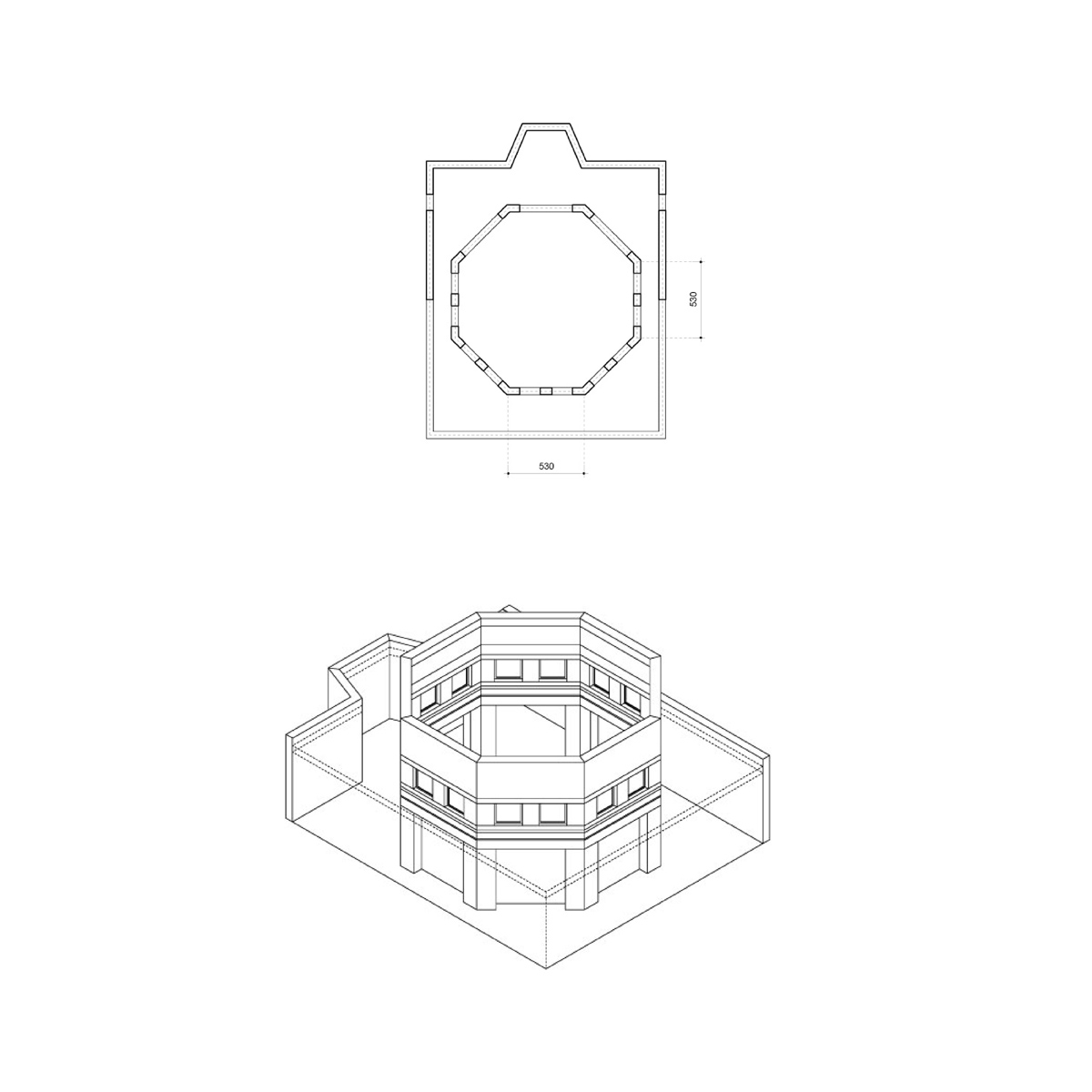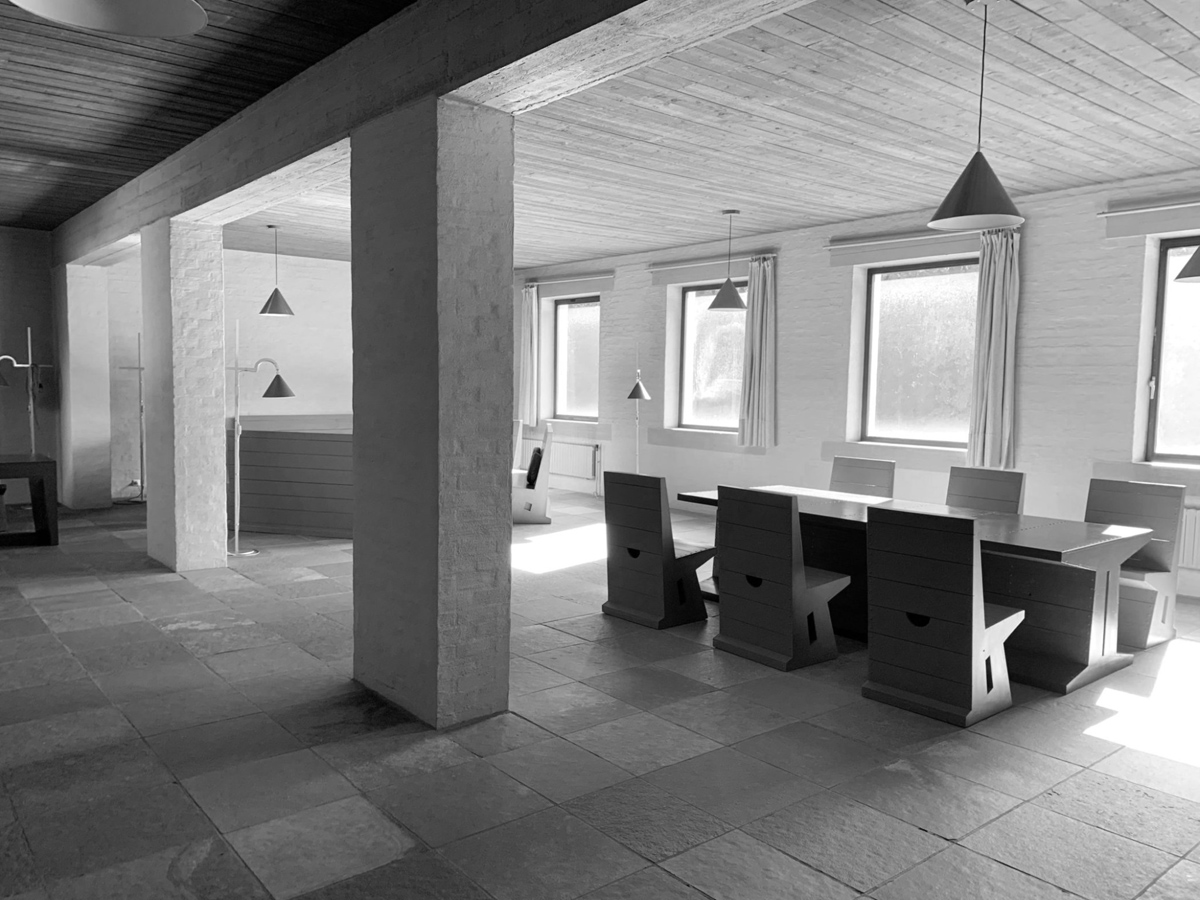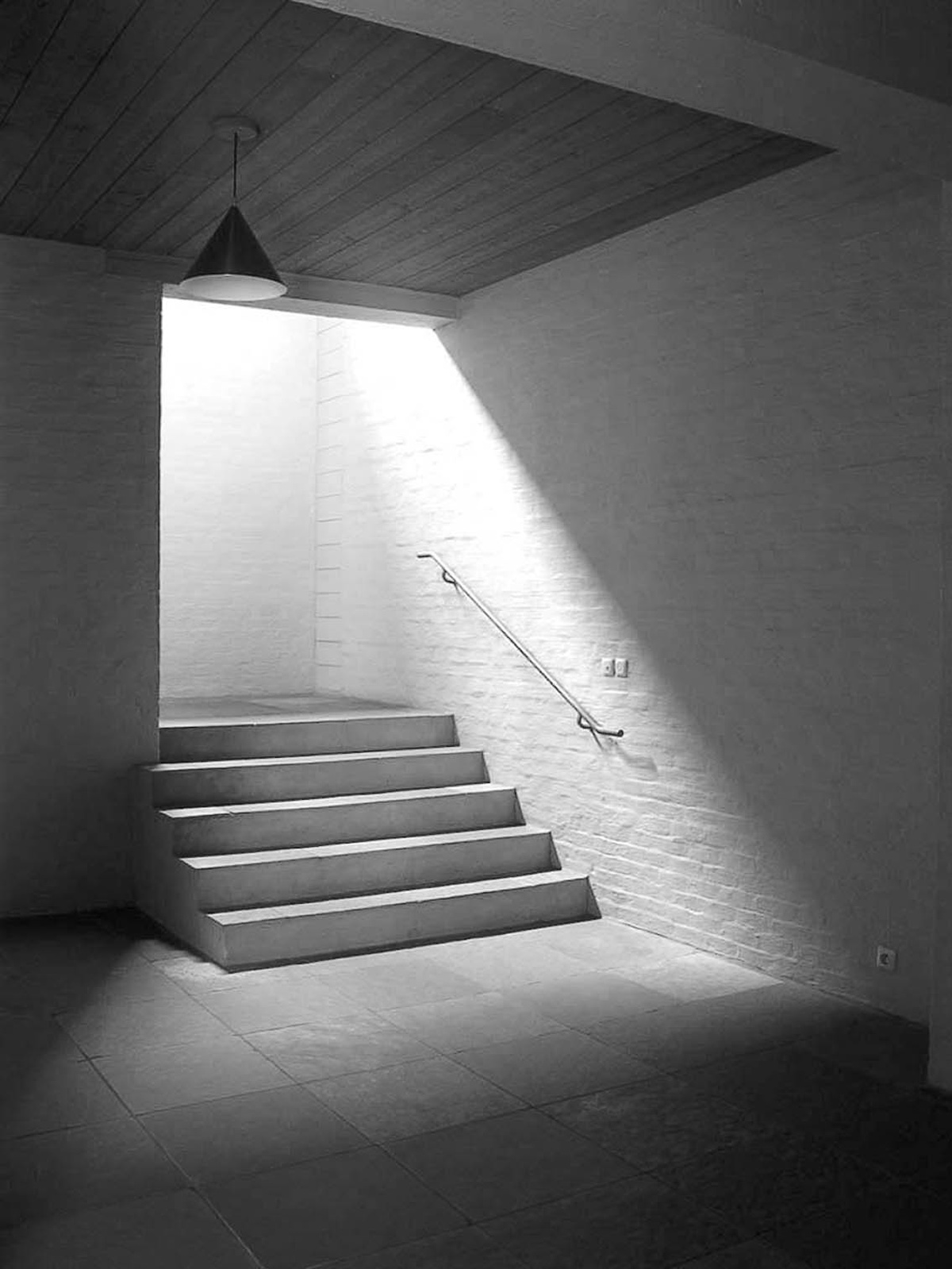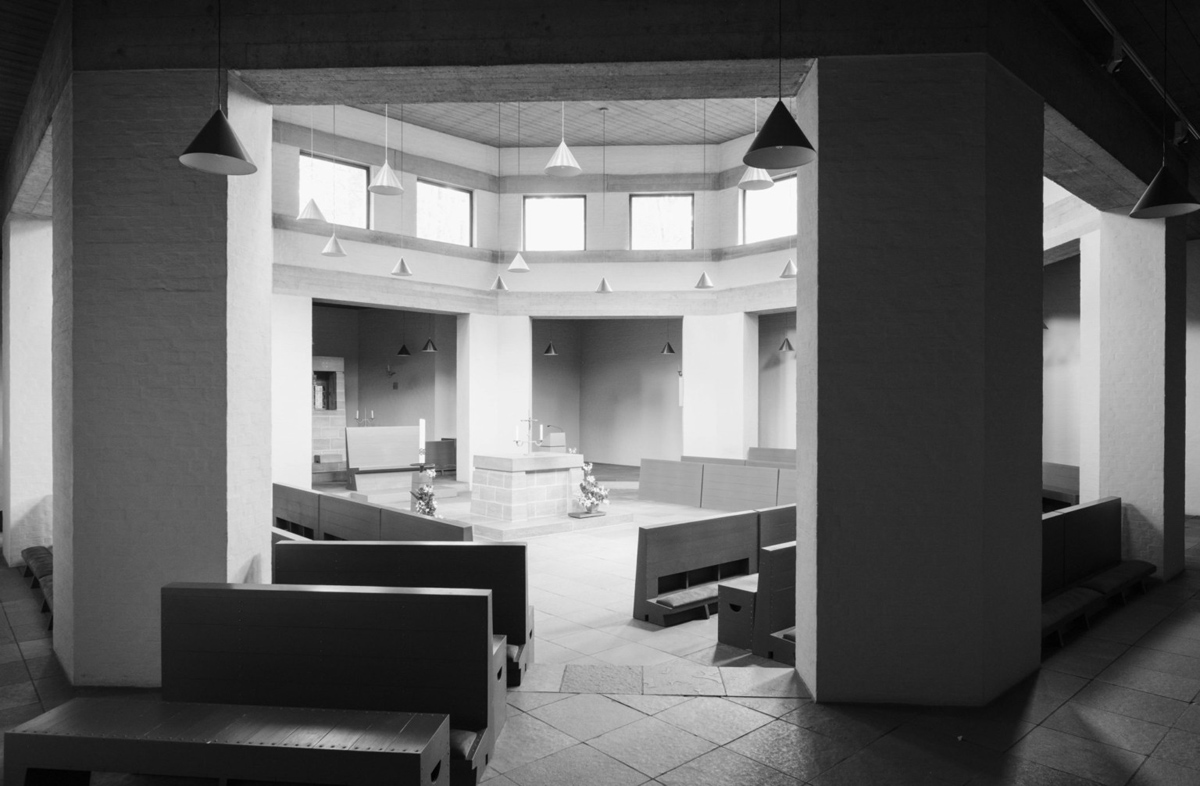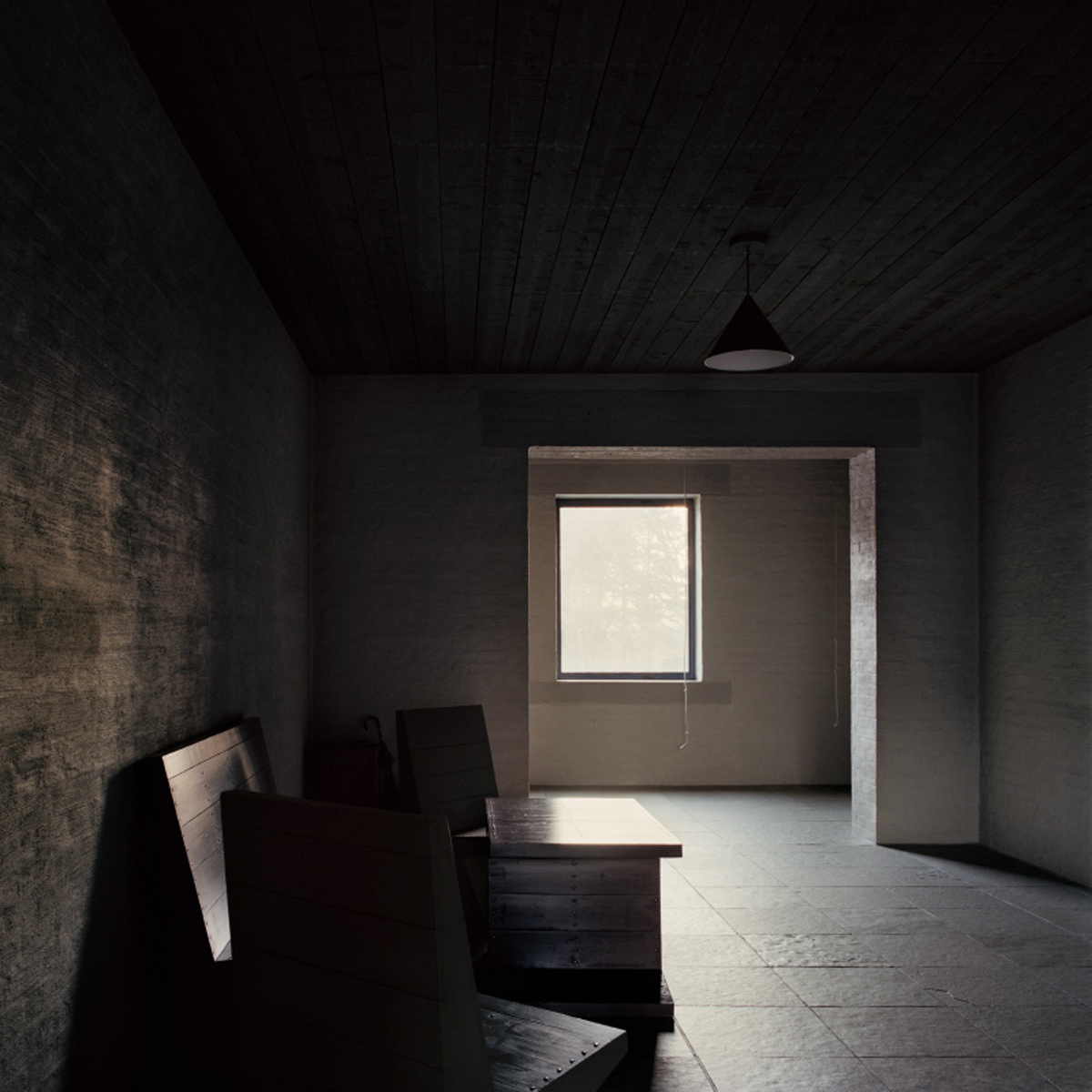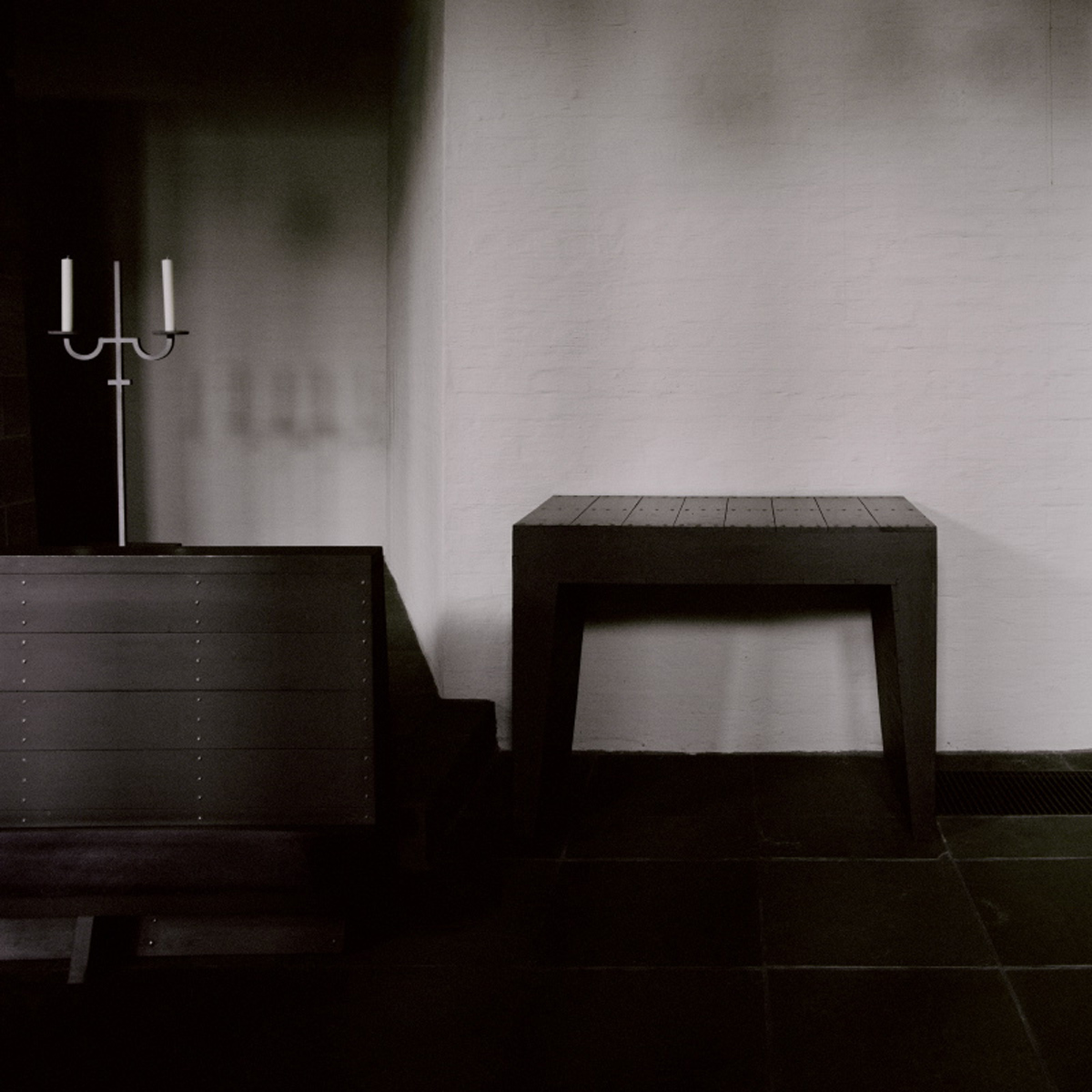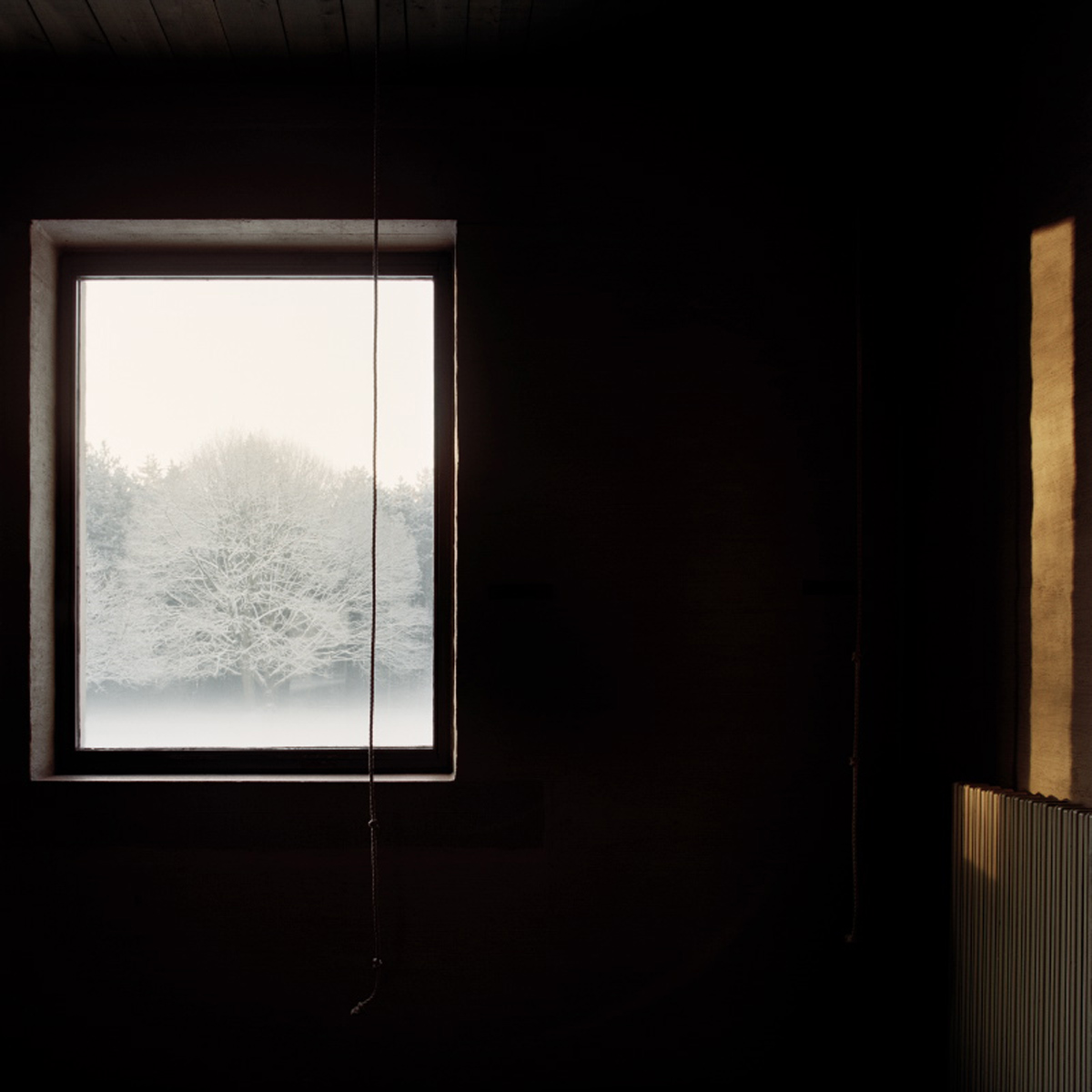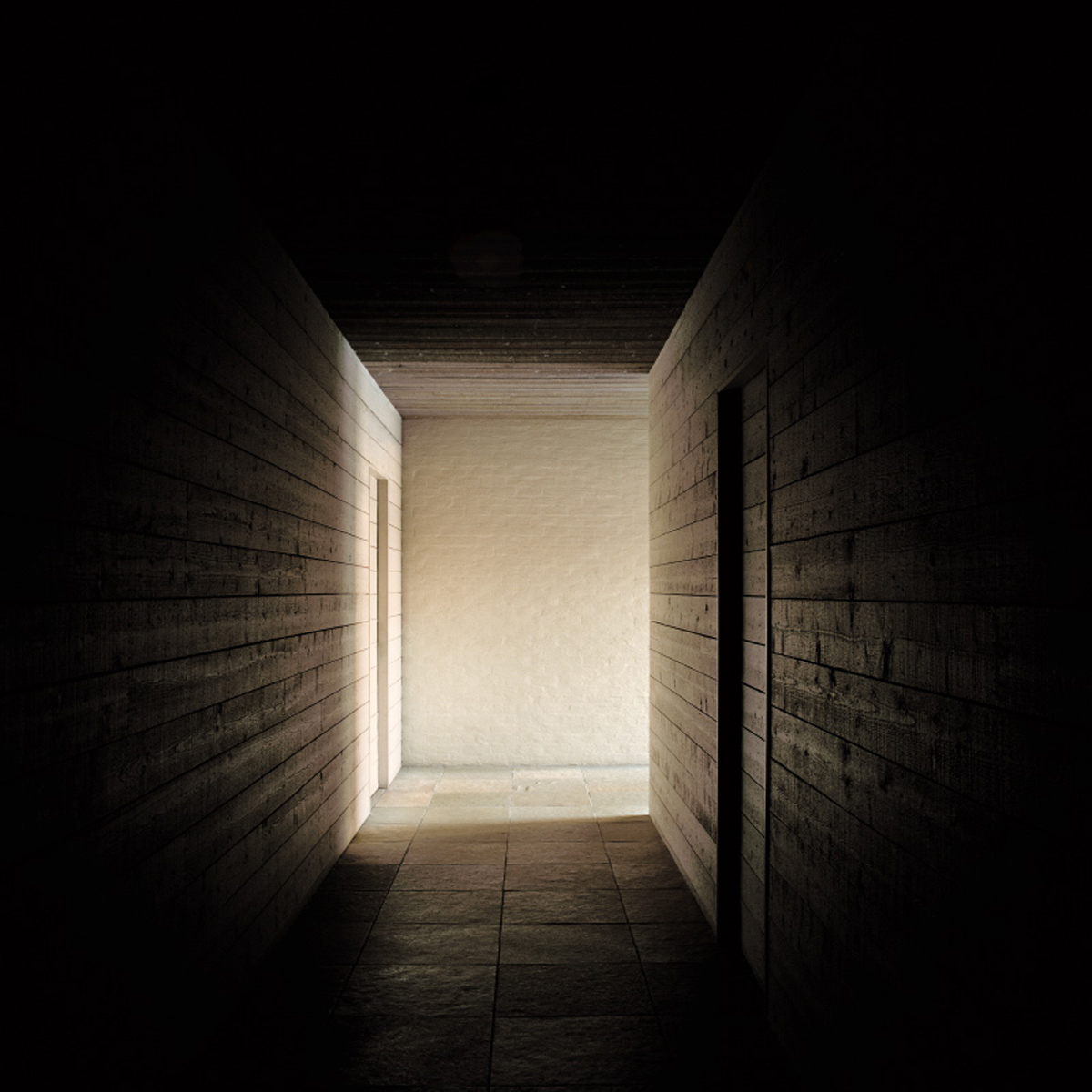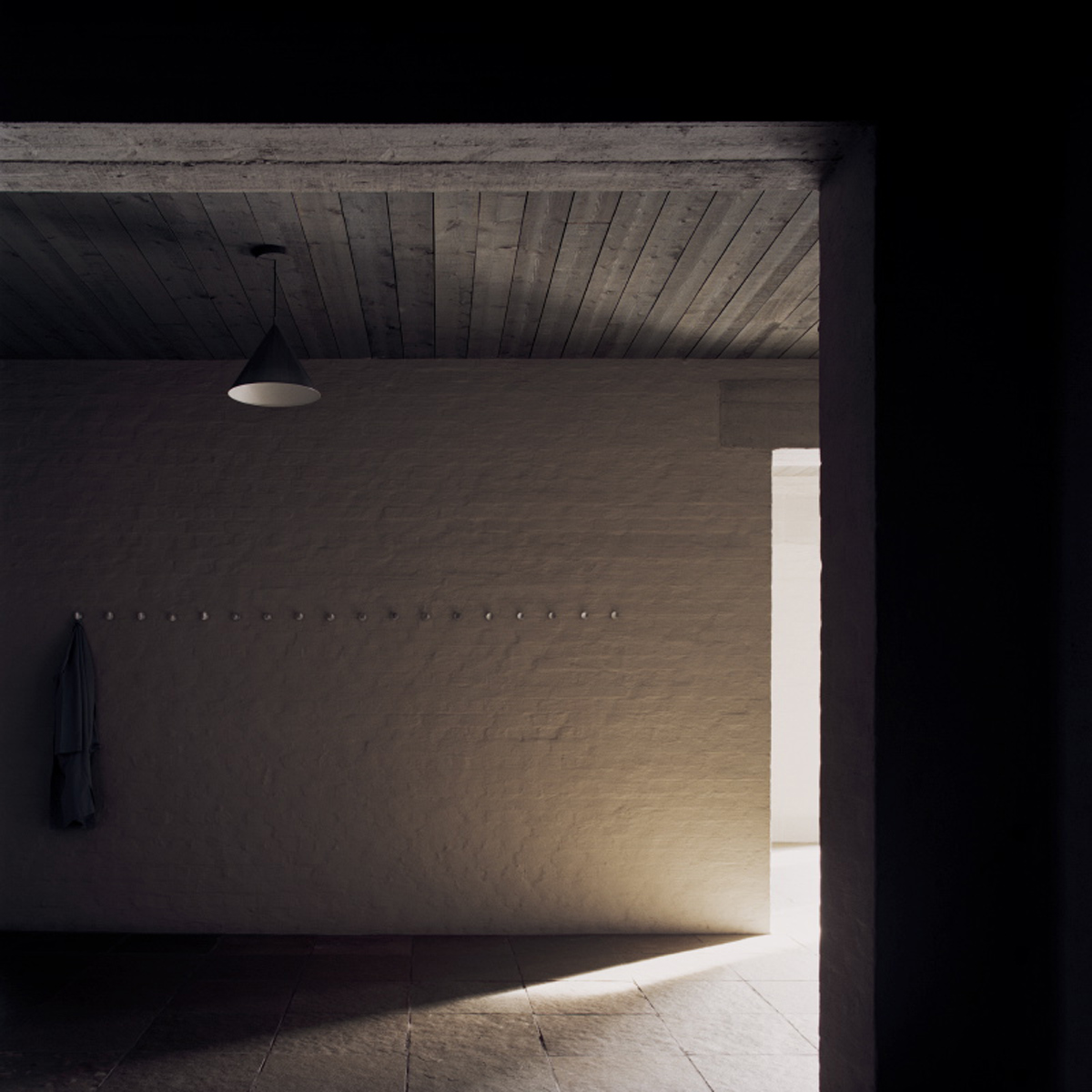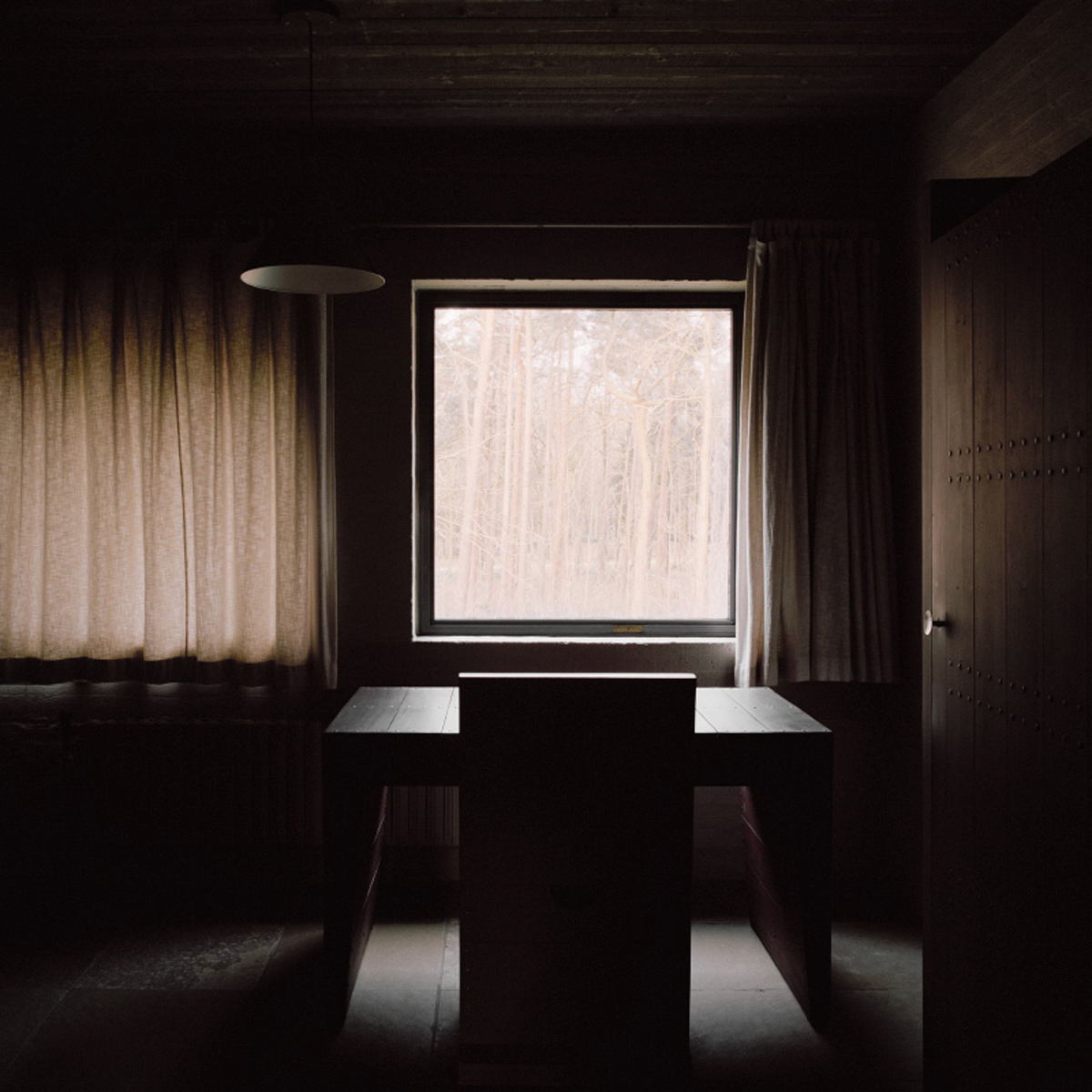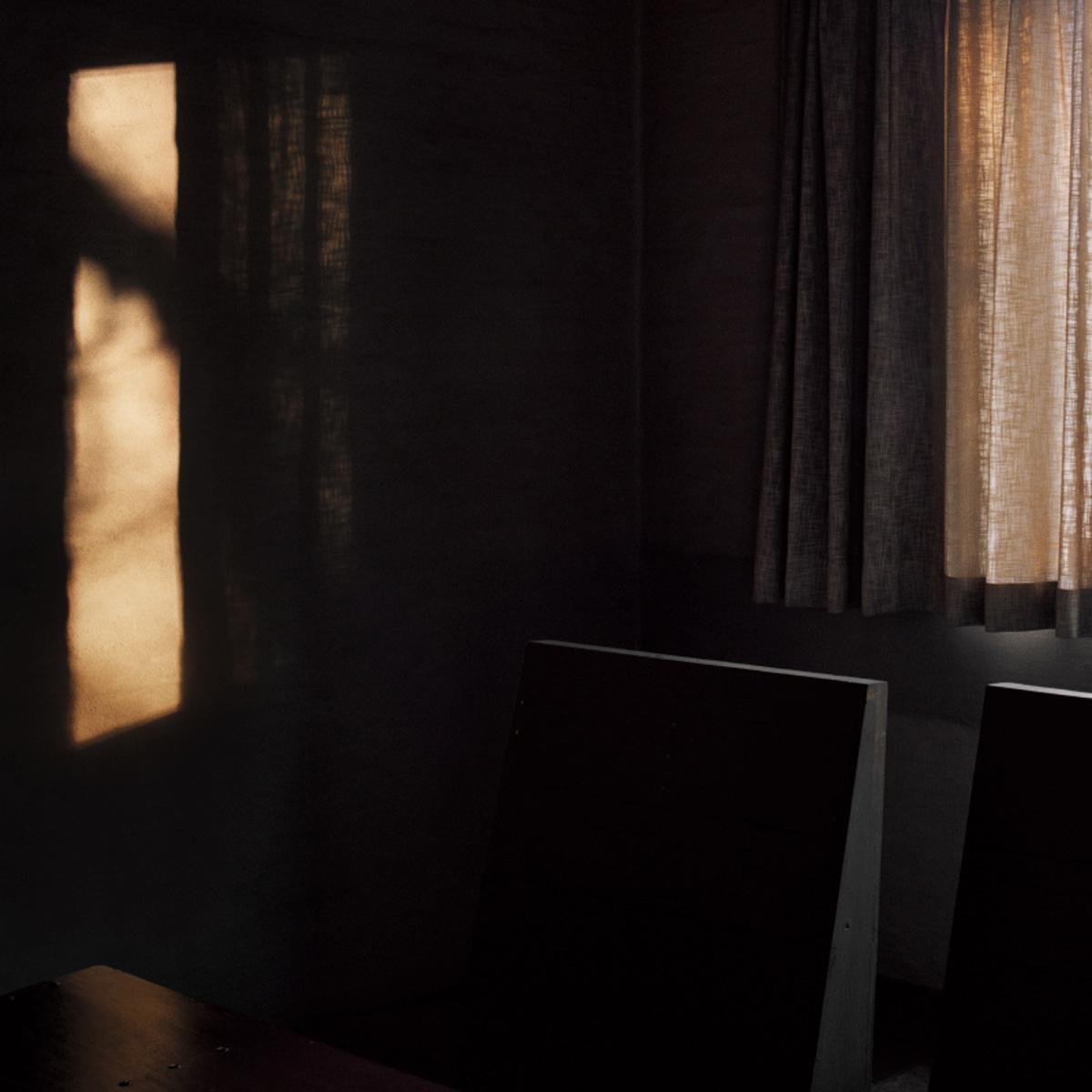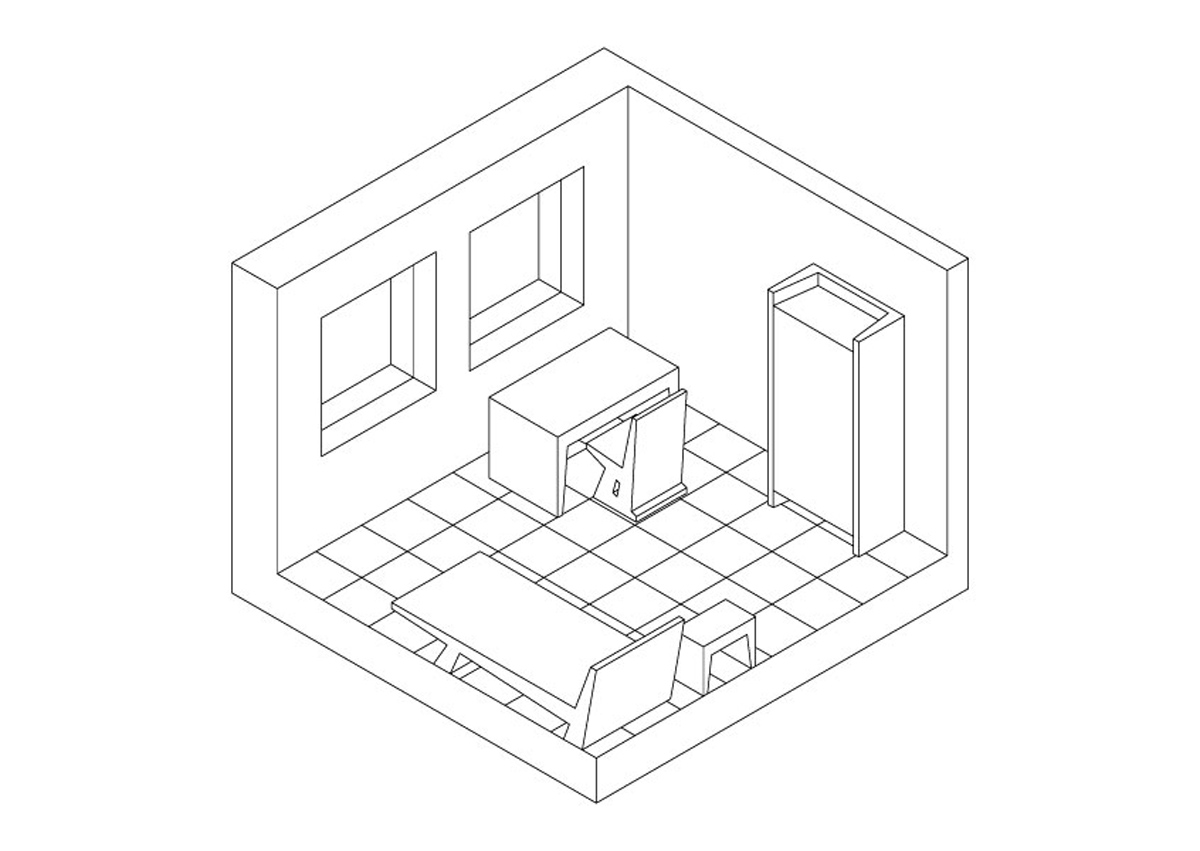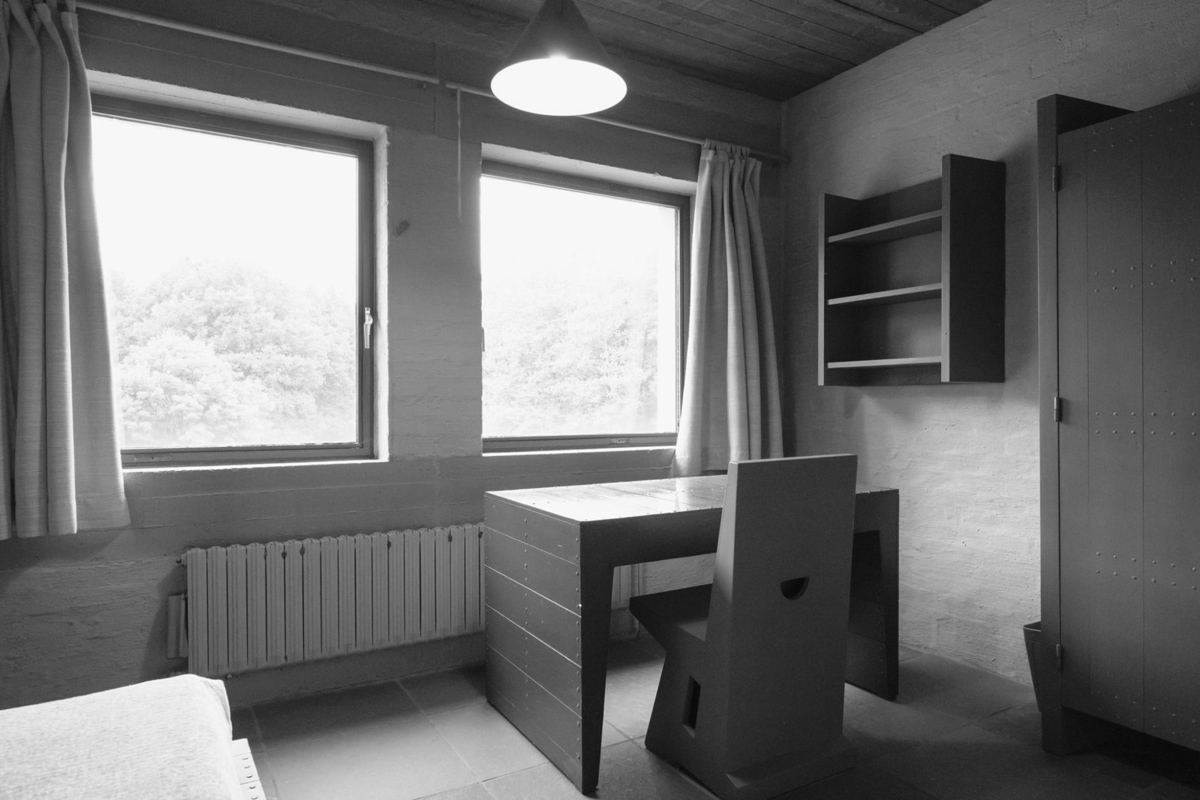 Project: Roosenberg Abbey in Waasmunster
Location: Waasmunster, Belgium
Year:  1972–1974