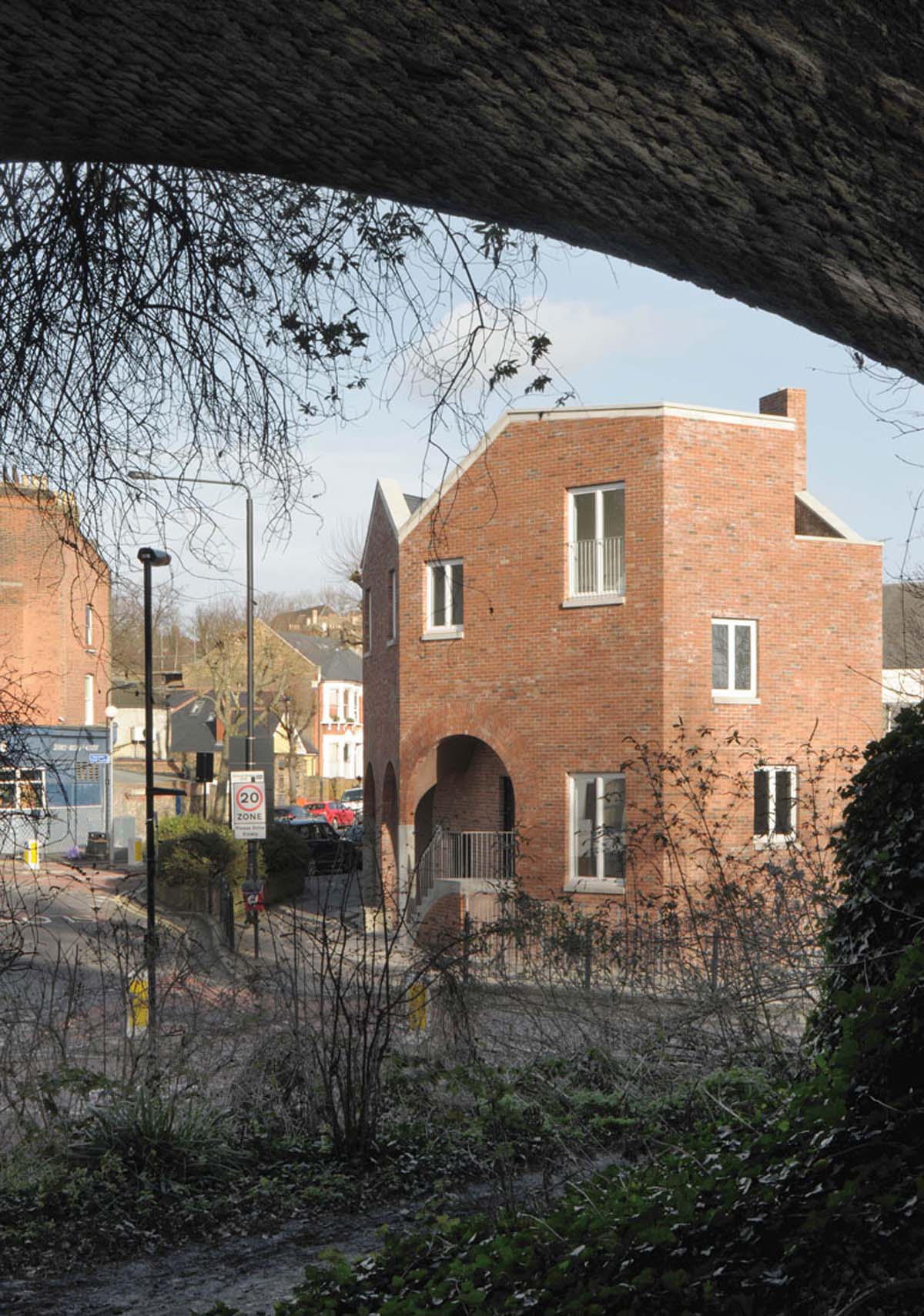 Source: Stephen Taylor Architects
Photography: David Grandorge
Stroud Green is a leafy suburb of North London populated by late Victorian and Edwardian streets imbued with the spirit of Arts and Crafts architecture. This pair of townhouses occupies a constrained site at the intersection of three roads, alongside the 'Parkland Walk', an elevated linear park that follows a disused railway line. The houses draw connections with their surroundings in order to address their public corner location with robustness and decorum and define a more urbane public realm. The building pushes out to the street line in three splayed elevations and a conjoined double arch for each dwelling rises above a cast concrete stair – or 'stoop' – to become a grand threshold portal to the domestic world within.
Born of both pragmatism and invention, these spaces offer a chance to be both in the street and separate from it, celebrating the theatricality of everyday activities whilst maximising flexibility of access and use. The interiors are organised around a spatial arrangement of split-level, open plan rooms. Social functions occupy the lower floors with the principal living room elevated above the street at the level of the stoop. These three spaces enjoy diagonal visual relationships across a double height void and from here a Douglas fir staircase winds up through the house, making half level connections between floors. This internal arrangement is revealed in a staggered composition of windows across the façades that also carefully frame the life of the city beyond.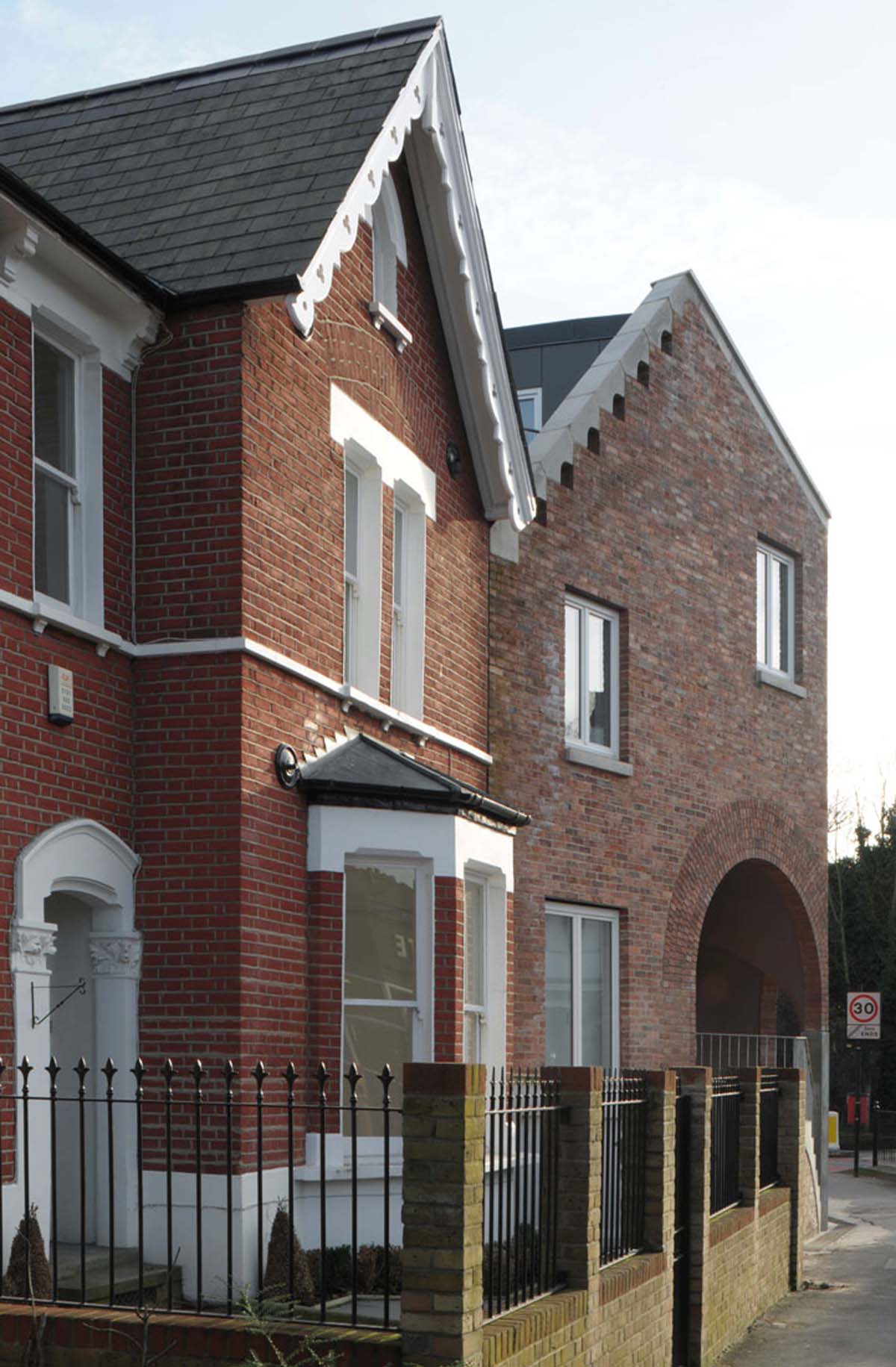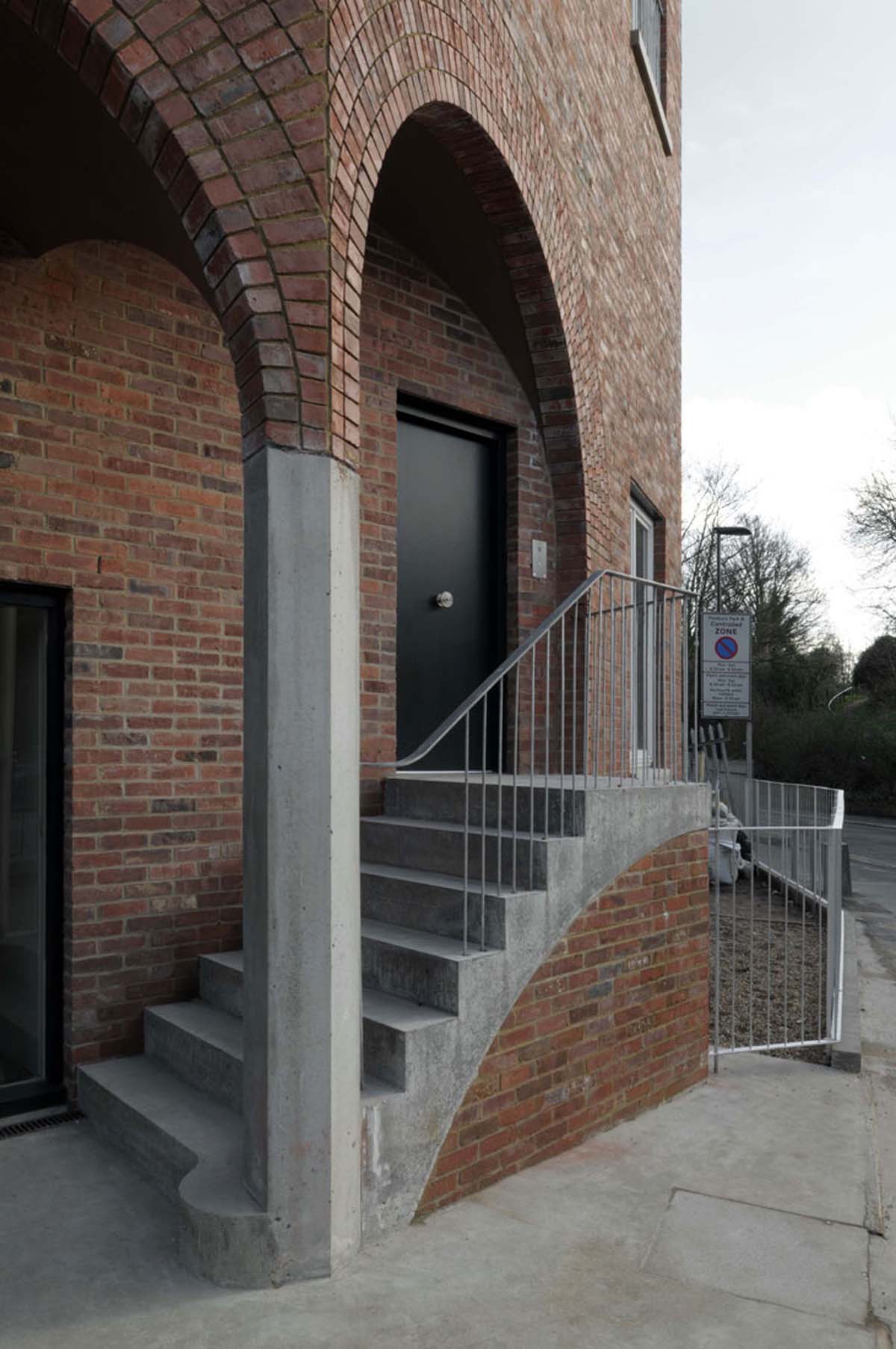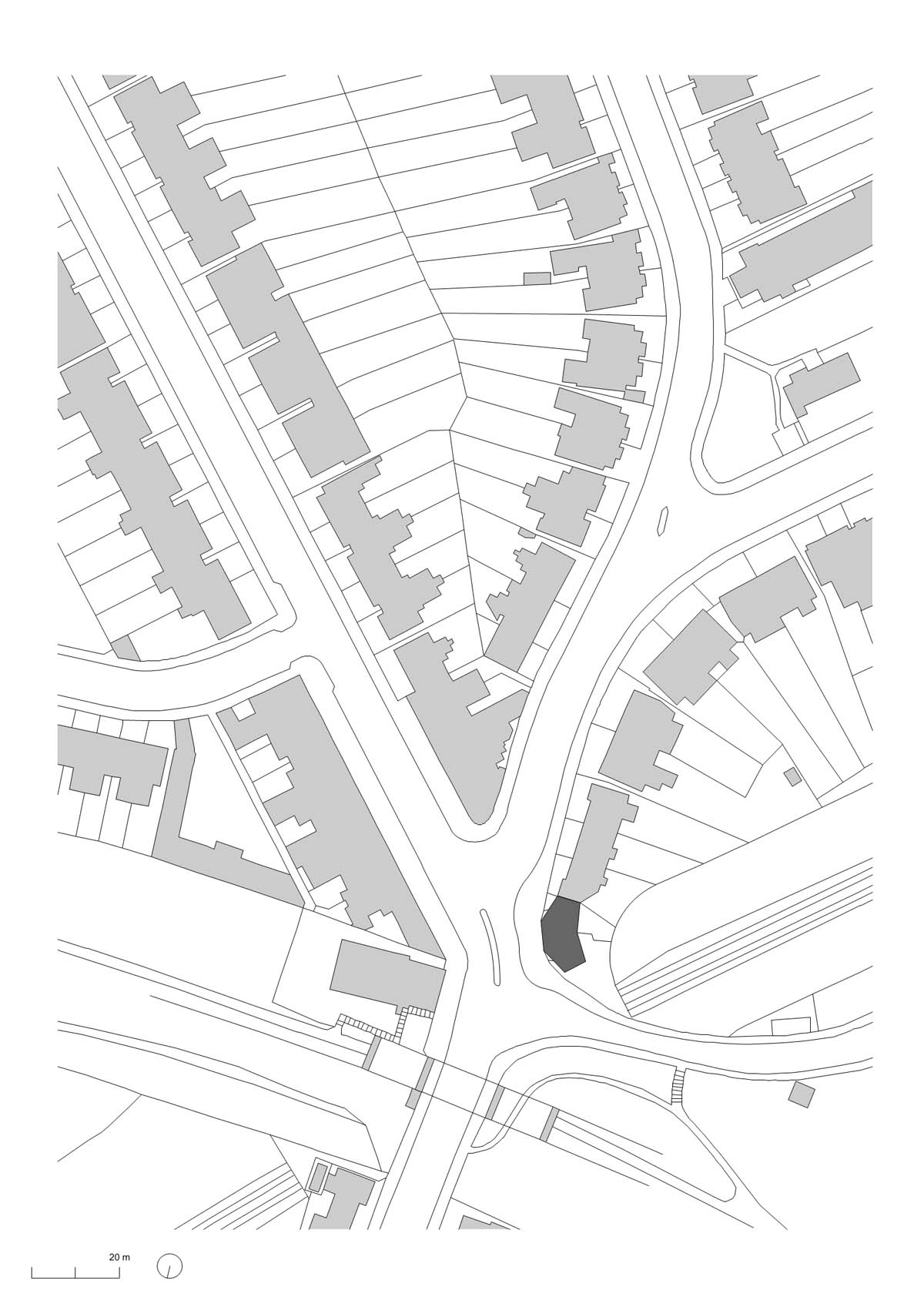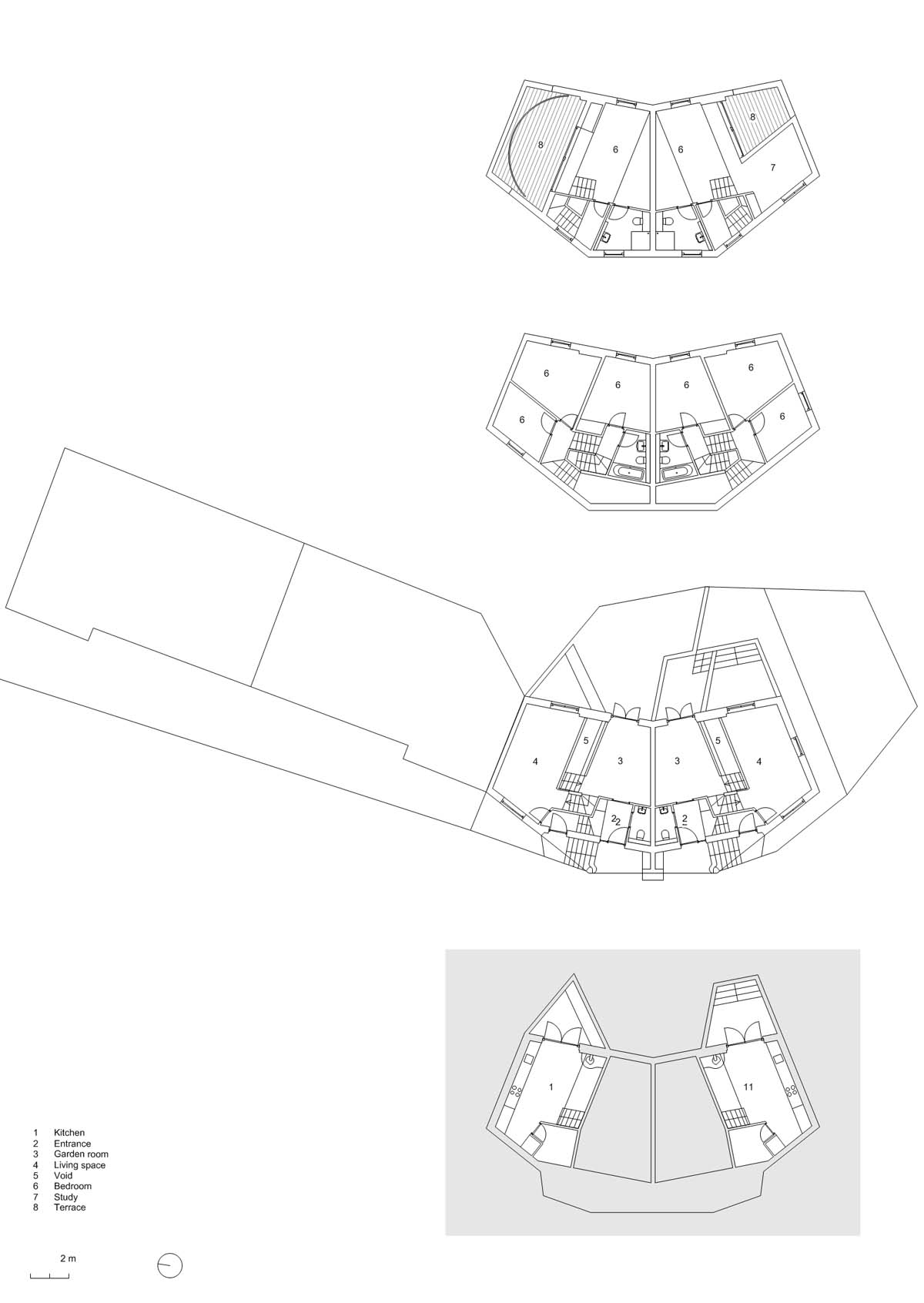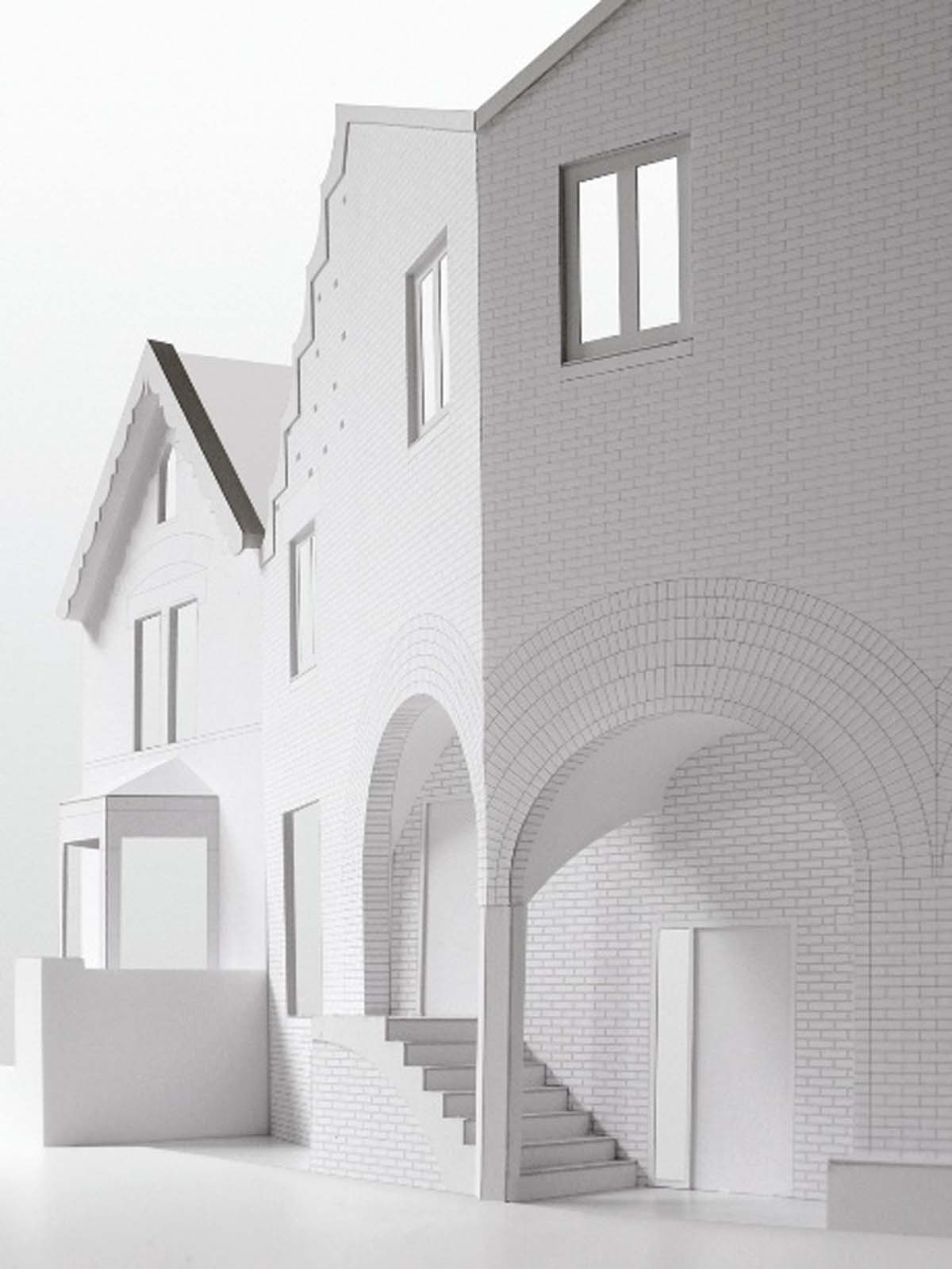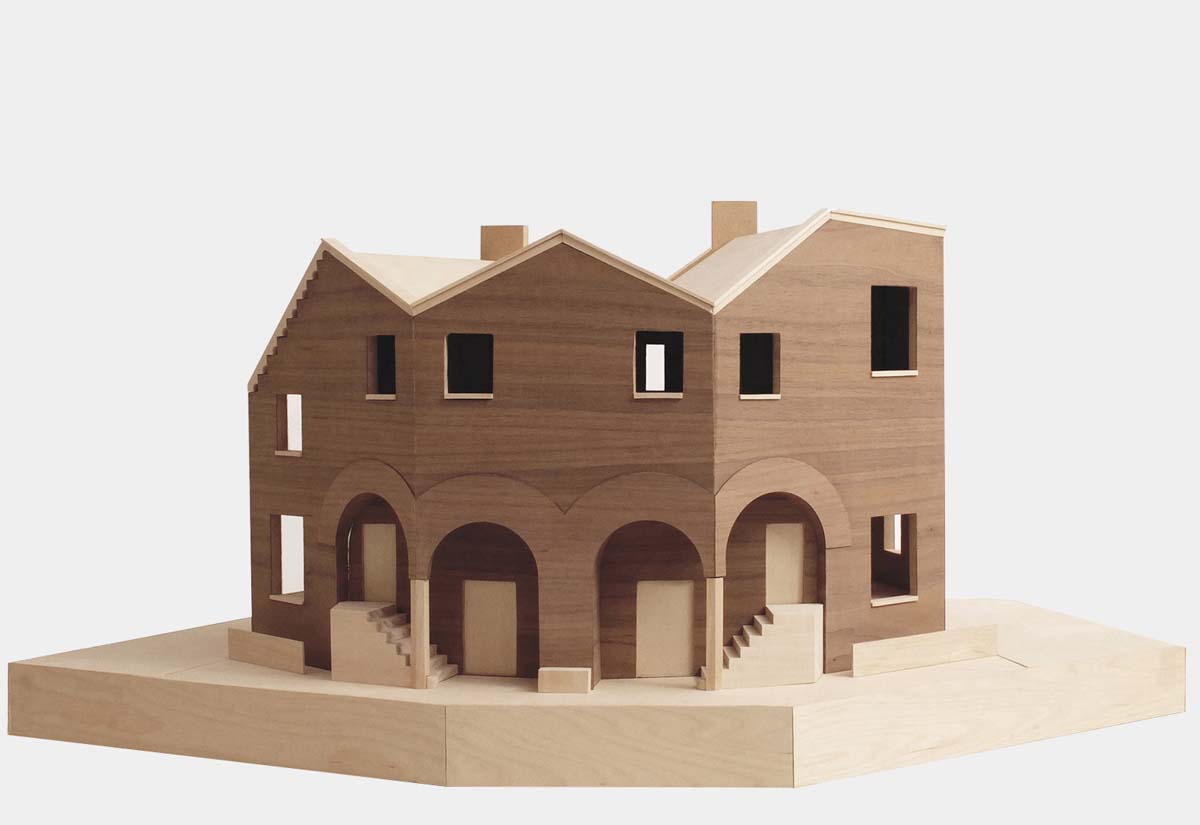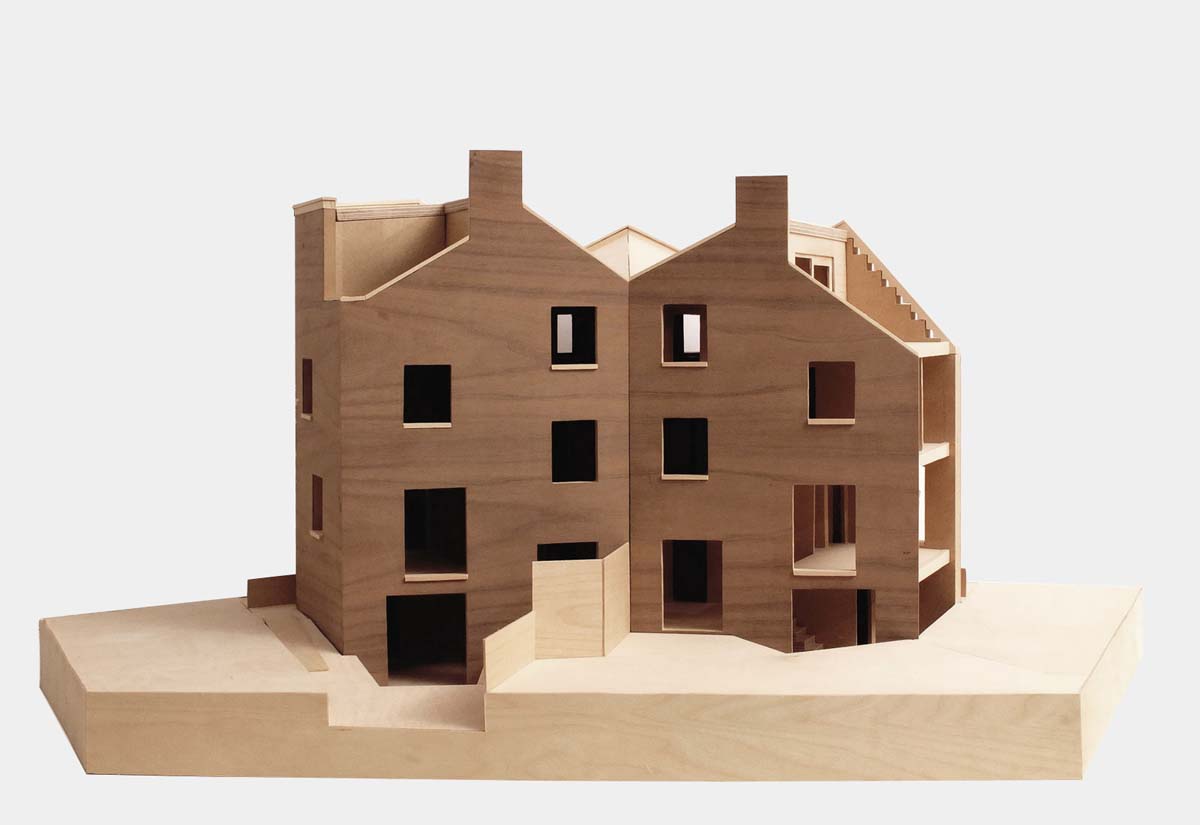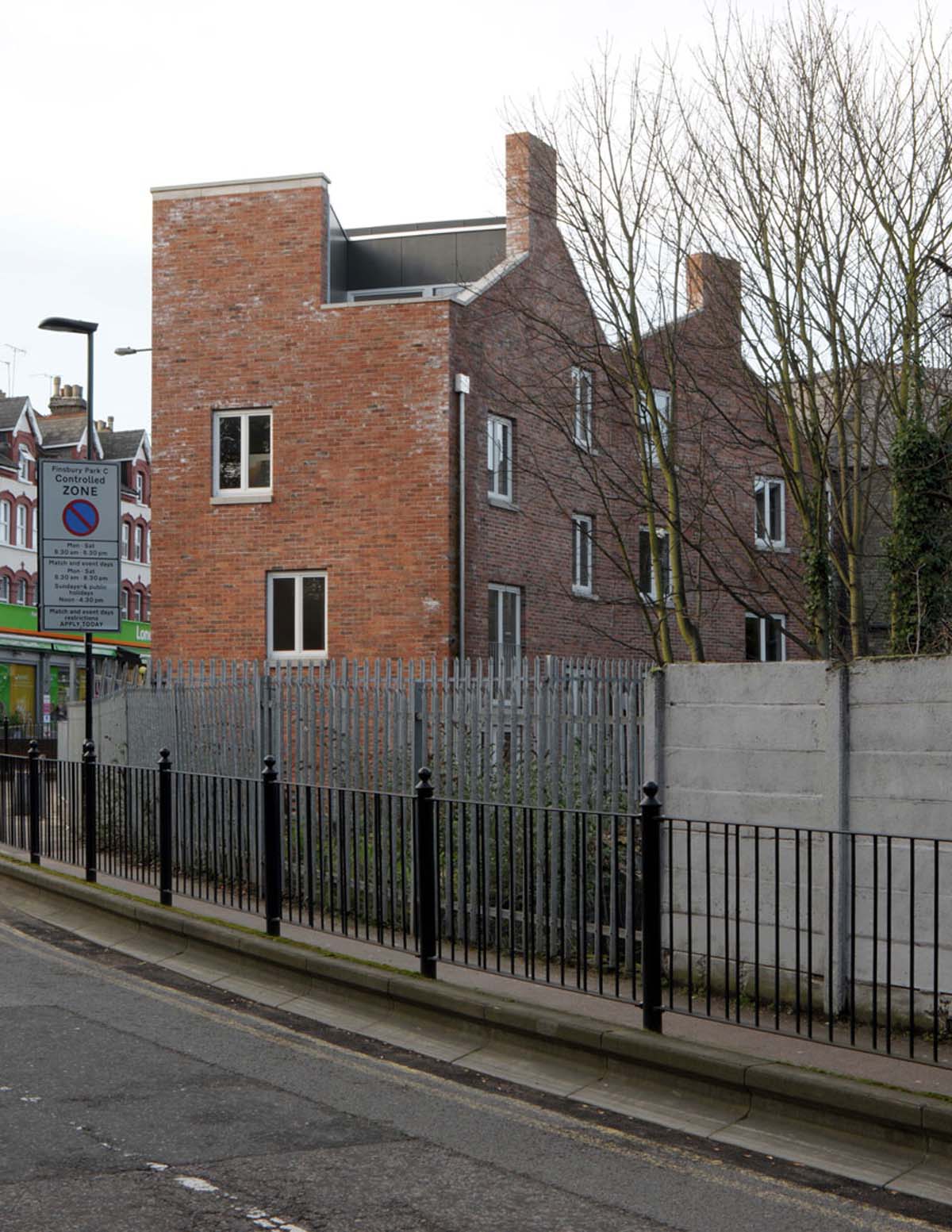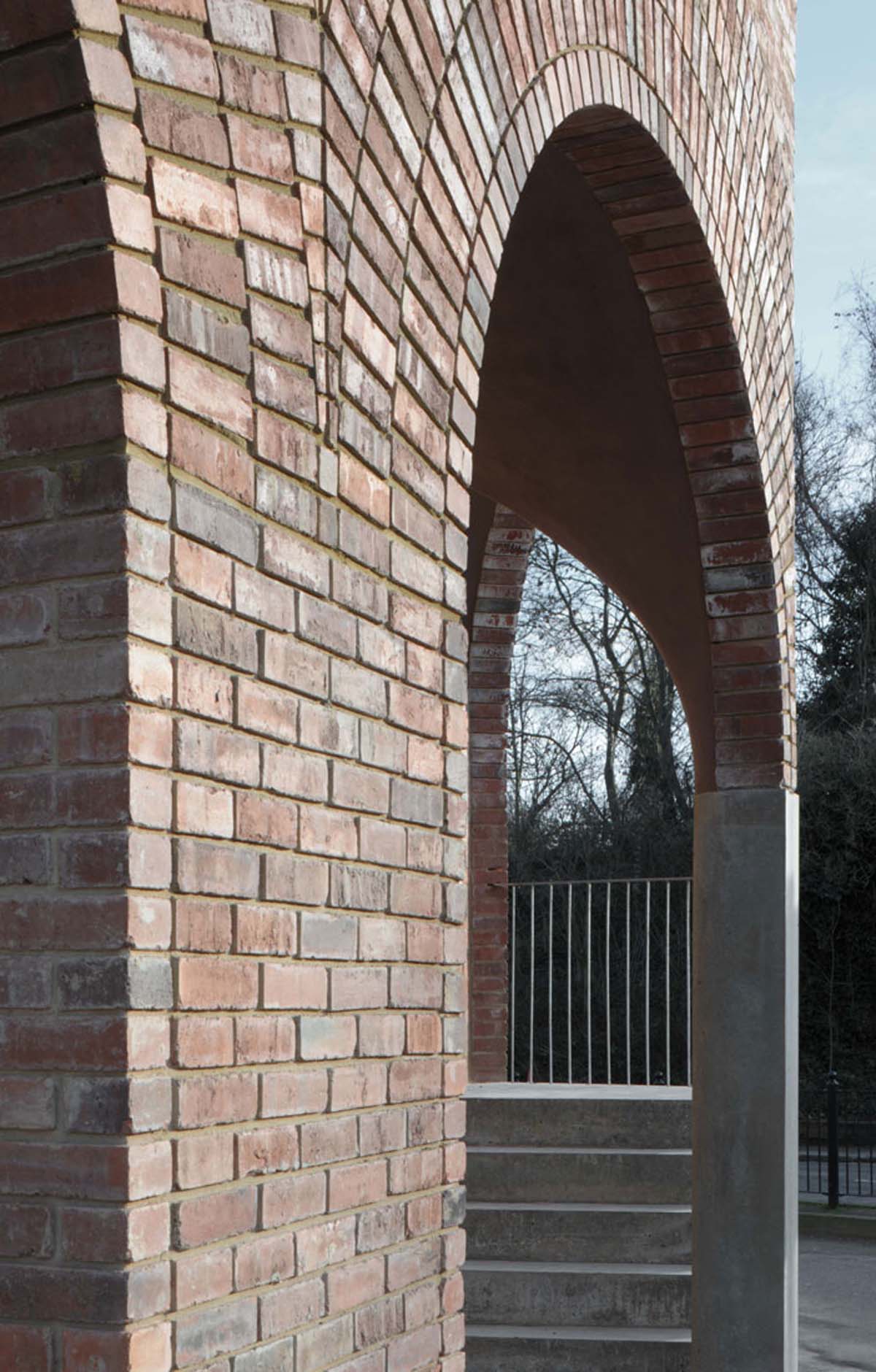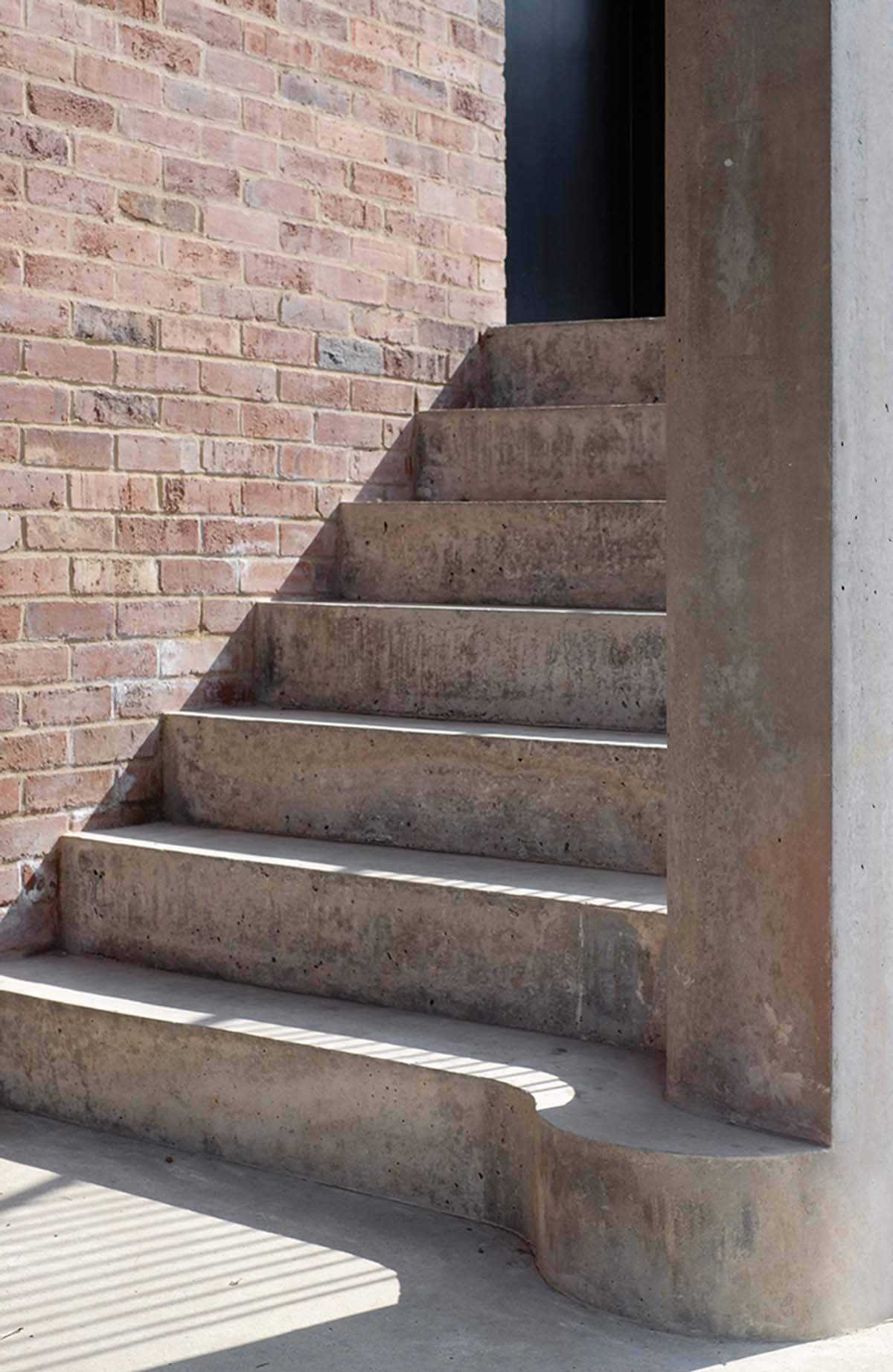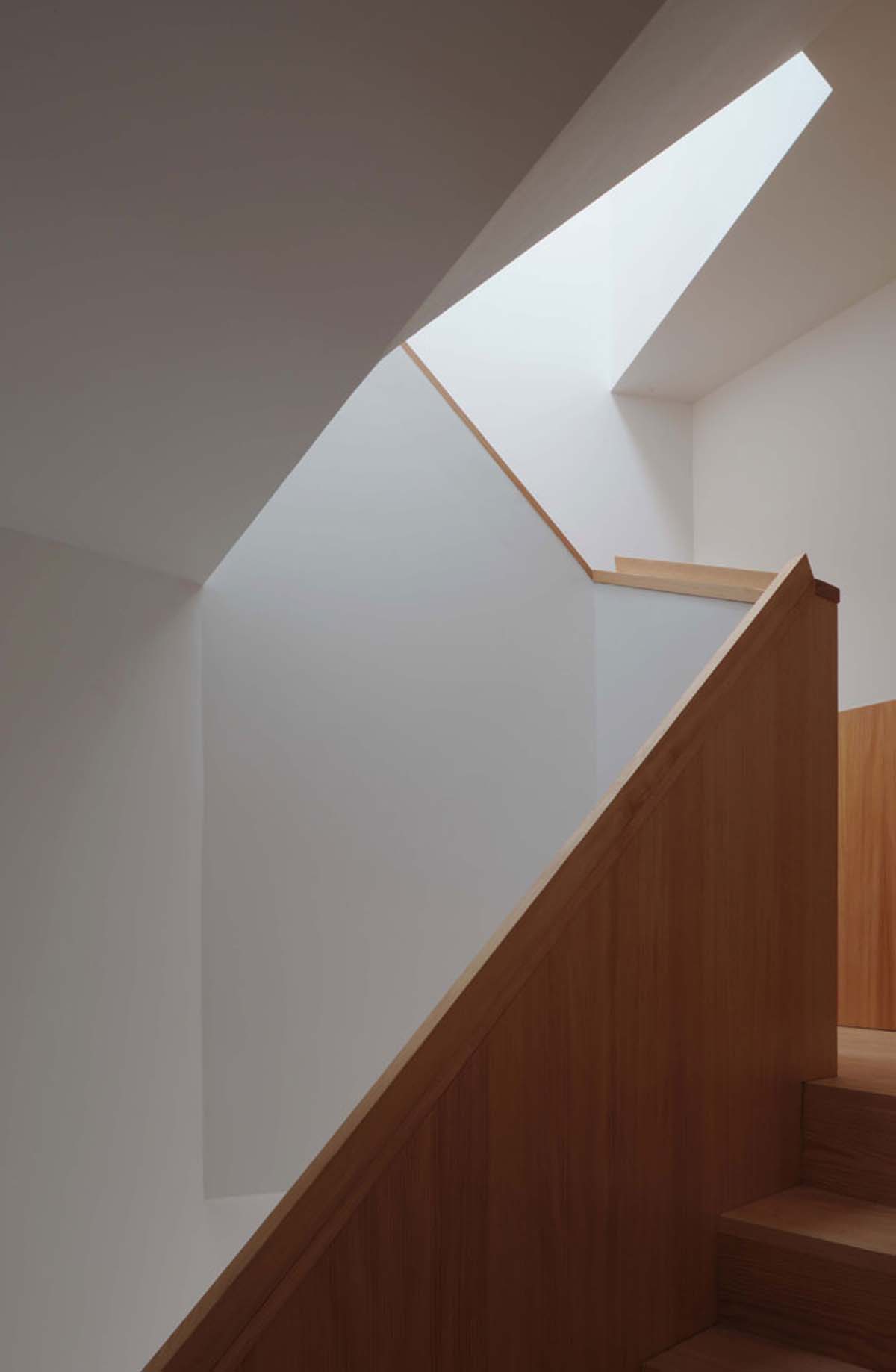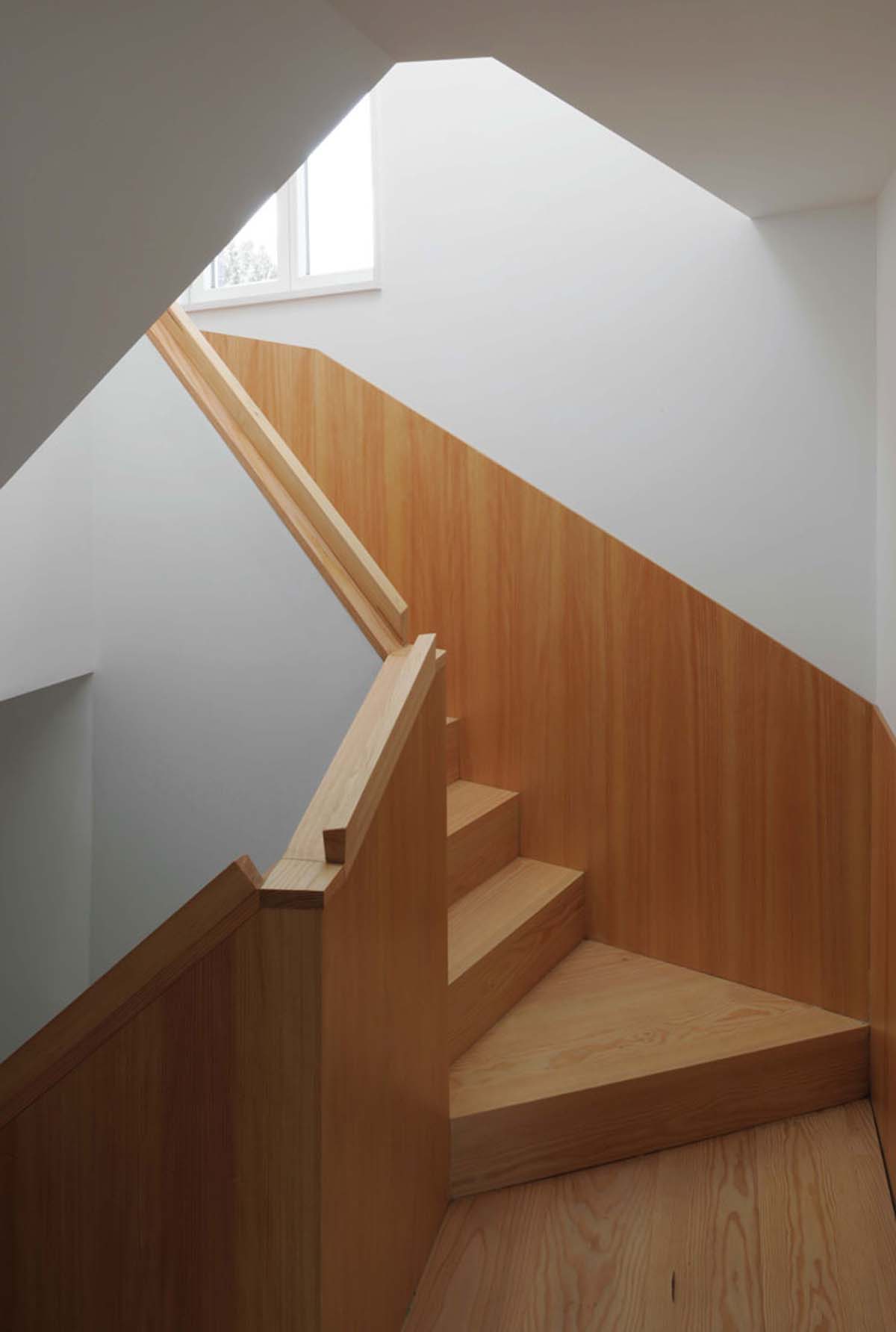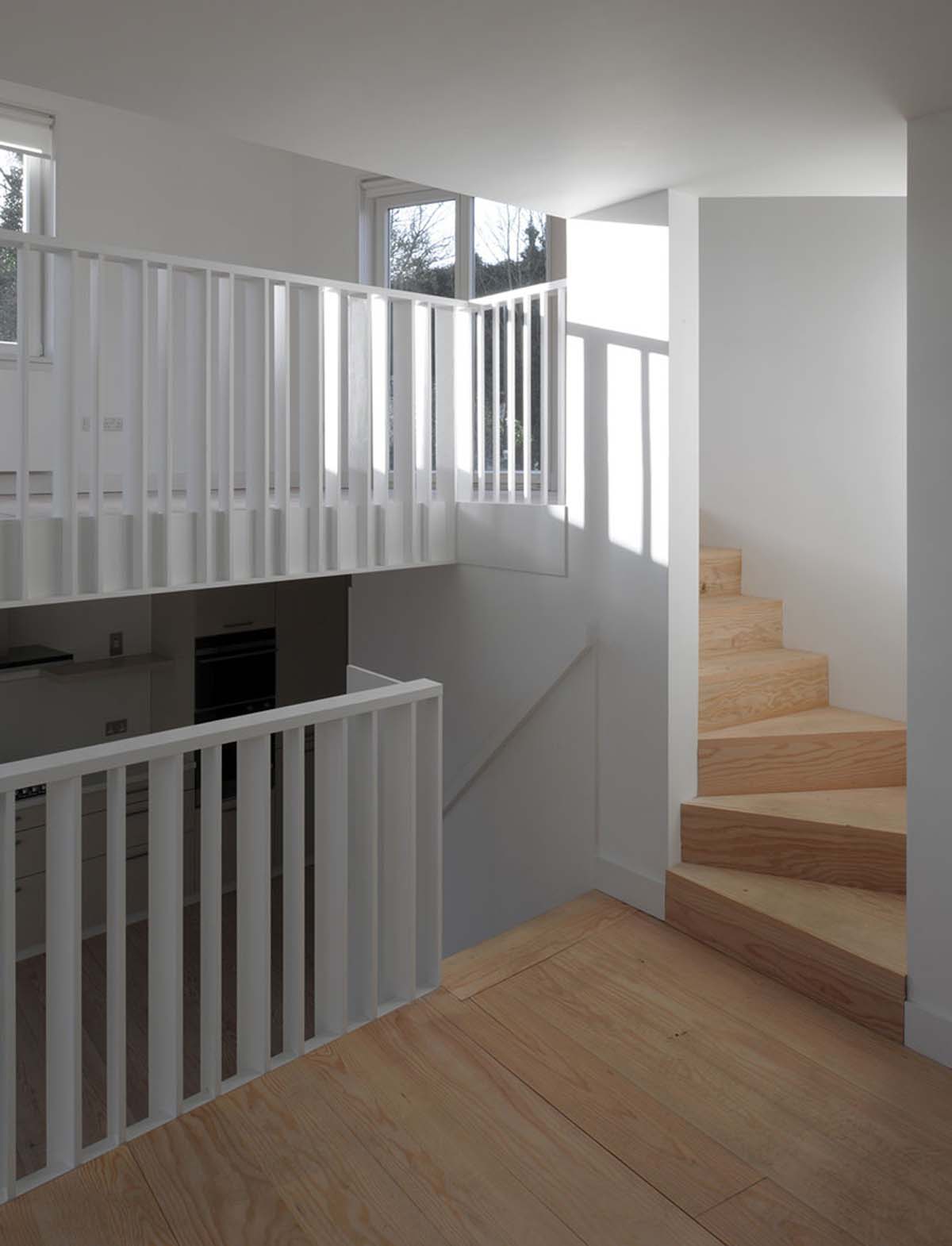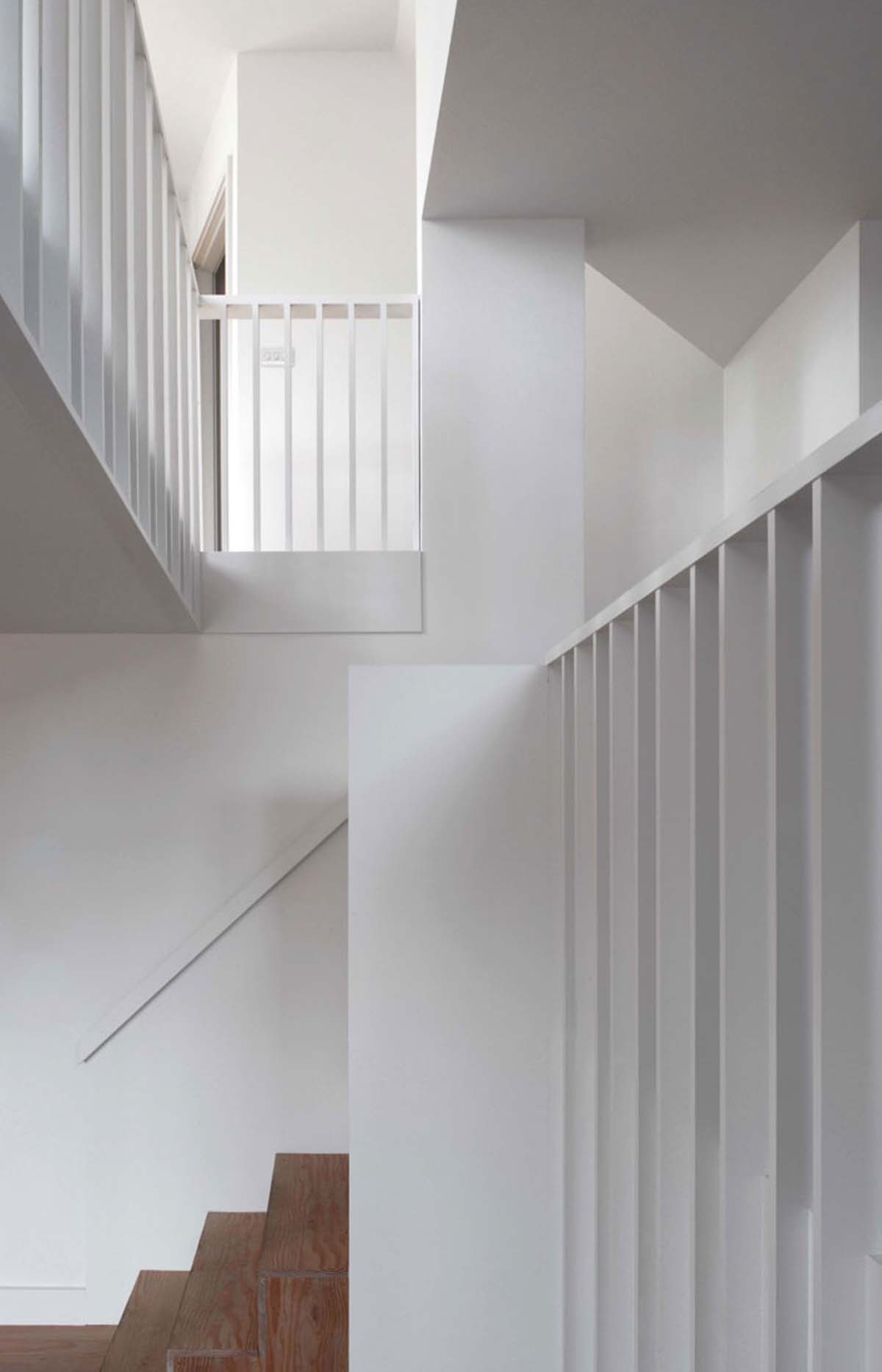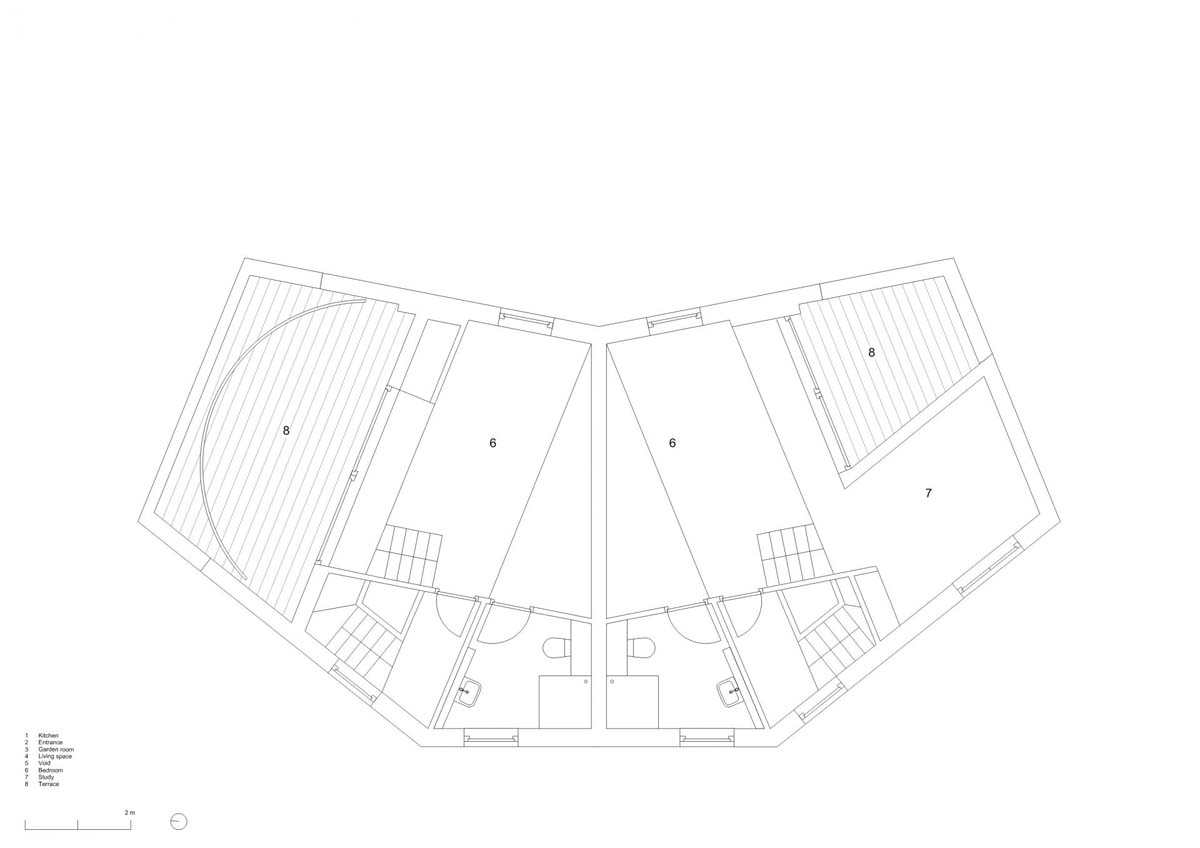 Two houses, Haringey, London
client: Solidspace
size: 330 m2
status: completed
photographer: David Grandorge