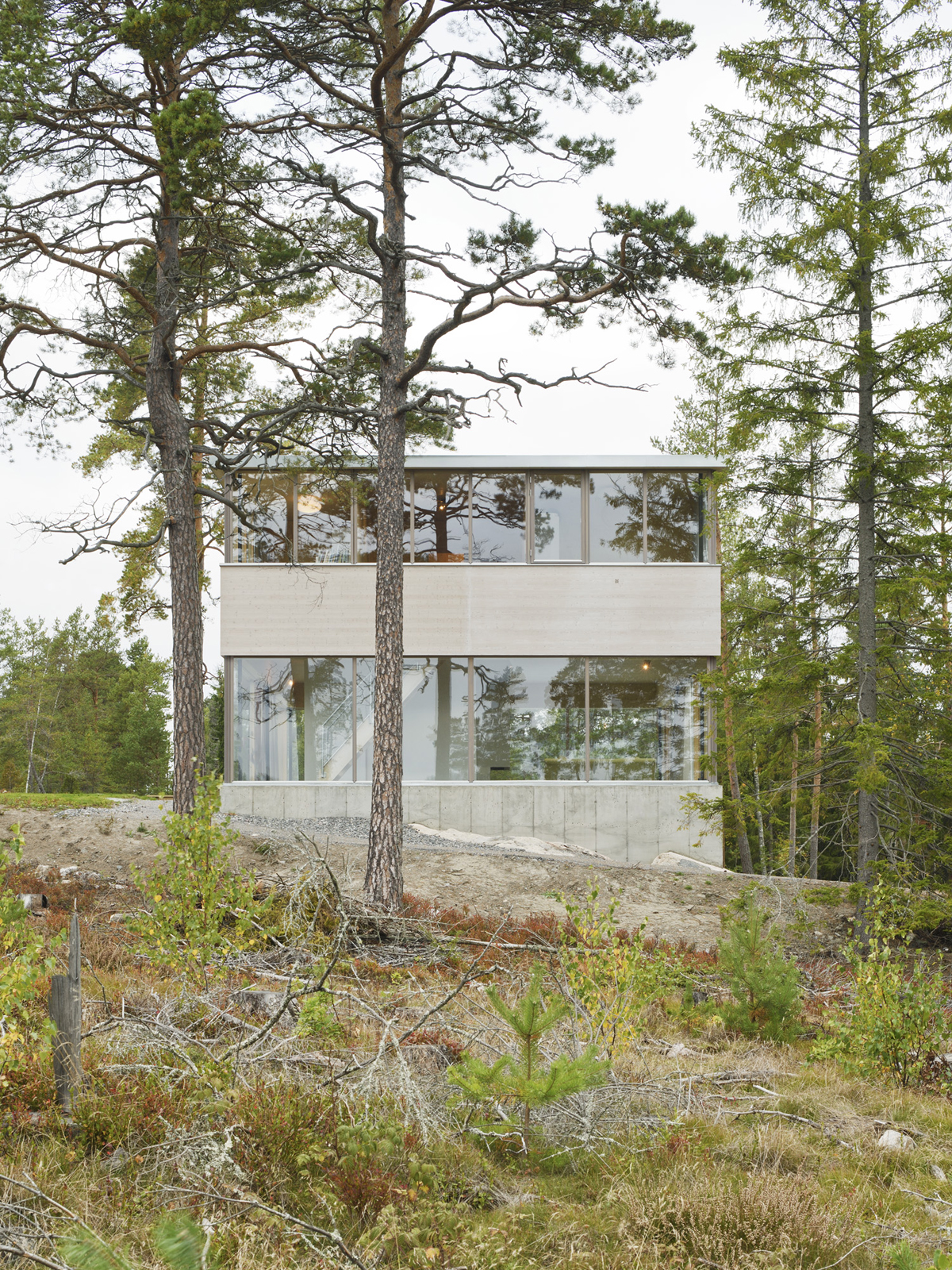 Source: Arrhov Frick
Photography: Mikael Olsson
Atelier Lapidus was conceived as a summer house for a writer and his family. The design process began with a series of ambitions: a small and flexible structure placed in the forest, open facades with direct connection to nature, a pool as a lake, and a writing desk facing the evening sun. The decision to create a clear and minimal structure allowed the house to be personified by the clients – in complexity and freedom.
A concrete plinth was cast directly to the bedrock, following the topography of the site, to contain a sequence of spaces – the summer house, a open terrace of equal size, and a pool. A structural
footprint of 9 x 9 meters was made by nine steel columns set on a 4,5 m module, cast into to the base. At six meters tall, the columns support the upper floor slab and roof. Glazing on the upper and lower floor are separated by a wooden facade constructed of prefabricated massive boards, stabilizing the structure. The ground floor has two large sliding doors opening to the terrace and natural surroundings. The upper floor, with a 90cm window sill, is encircled in windows to maximize views to the forest and sea. A thin sloped roof encloses the structure with hidden drainage, appearing only as a thin galvanized band from the ground.
The upper and lower floors are programmed by a separation in private and public spaces. The ground floor supports living areas with an opaque box in the center containing the kitchen bench, bathroom, entrance closet and technical space. The dining and living room occupy 2 of the 4 modules downstairs and are sunken into the plinth, creating a bench for sitting. The upper floor efficiently accommodates the bedrooms and private areas with no corridors, only a central living room connecting the spaces. The materiality used throughout the house reiterates the separation of functions – the ground floor is open and vast, using raw, uncovered materials; while the upper floor is dense and private, clad in wood for a sense of intimacy.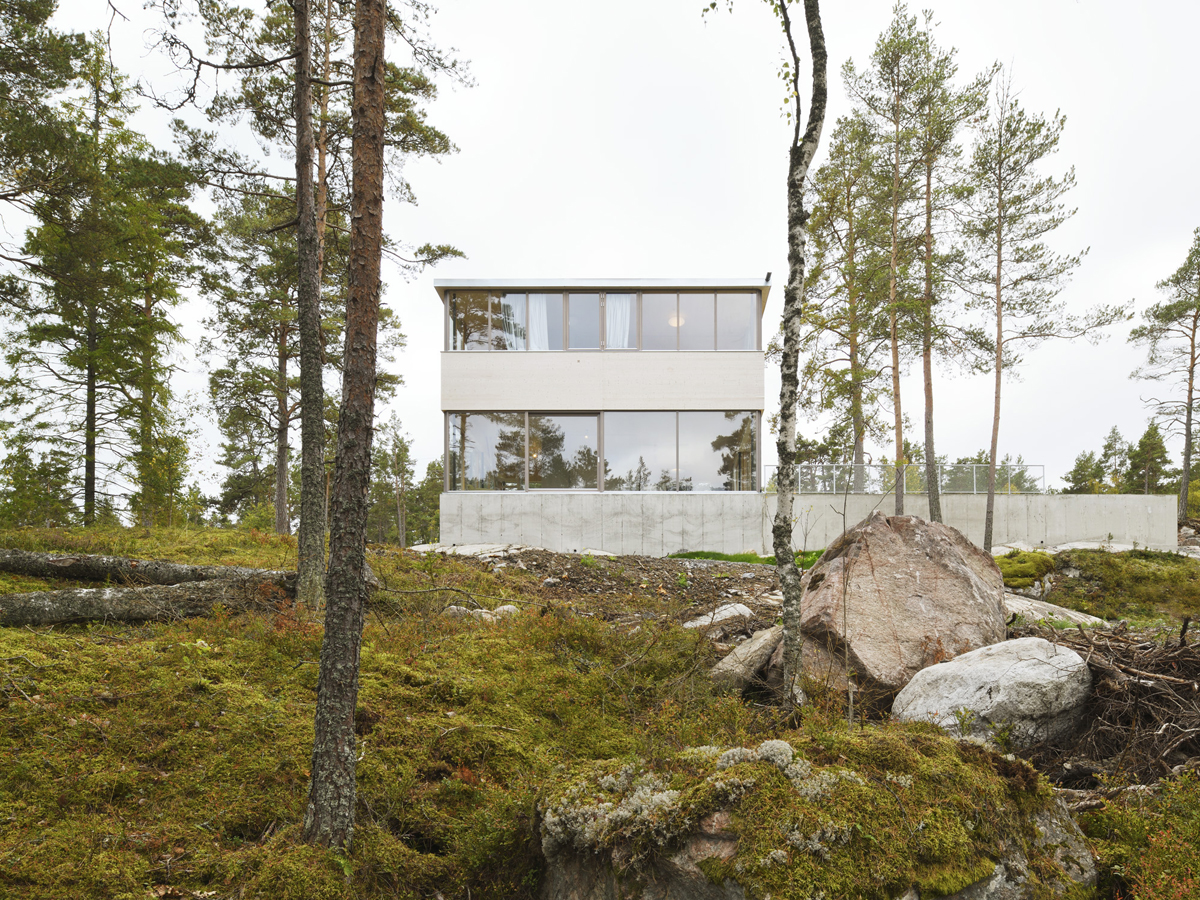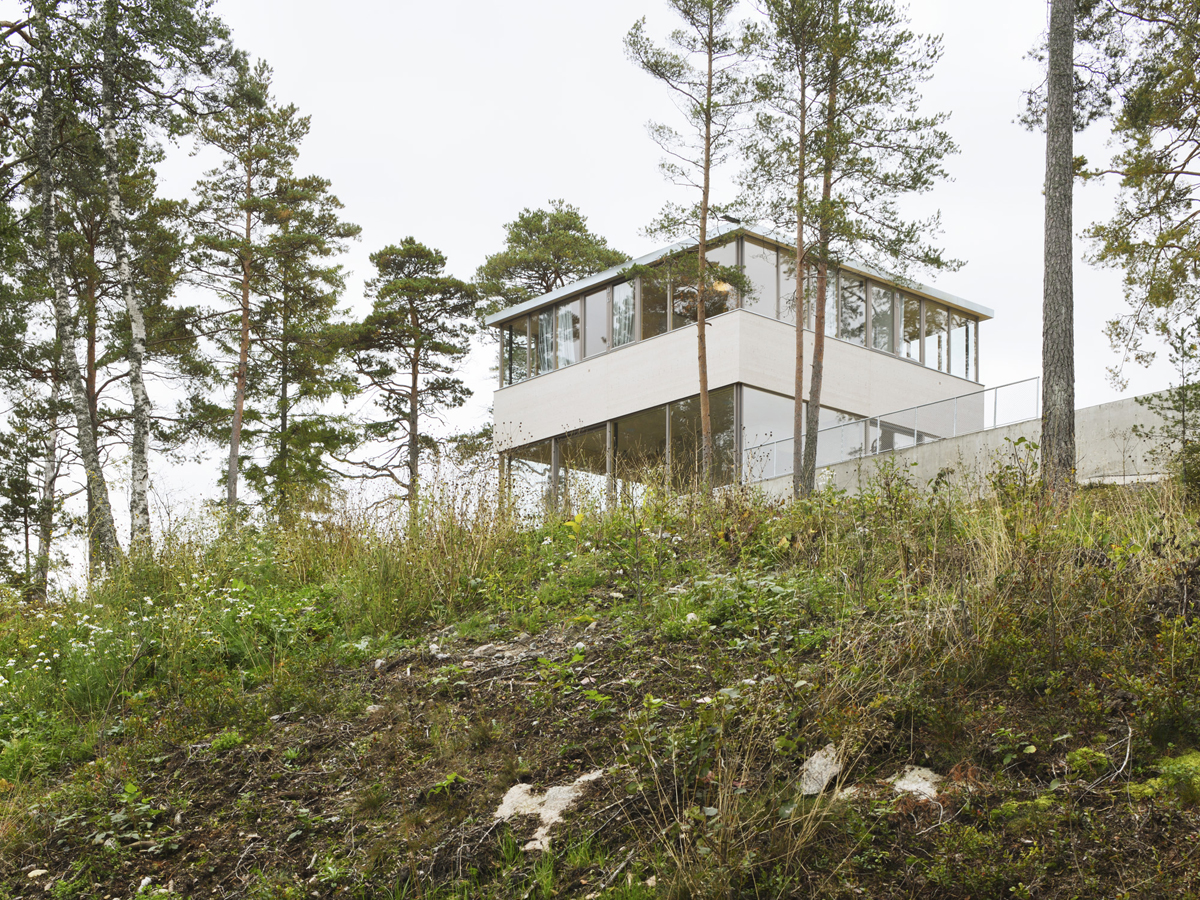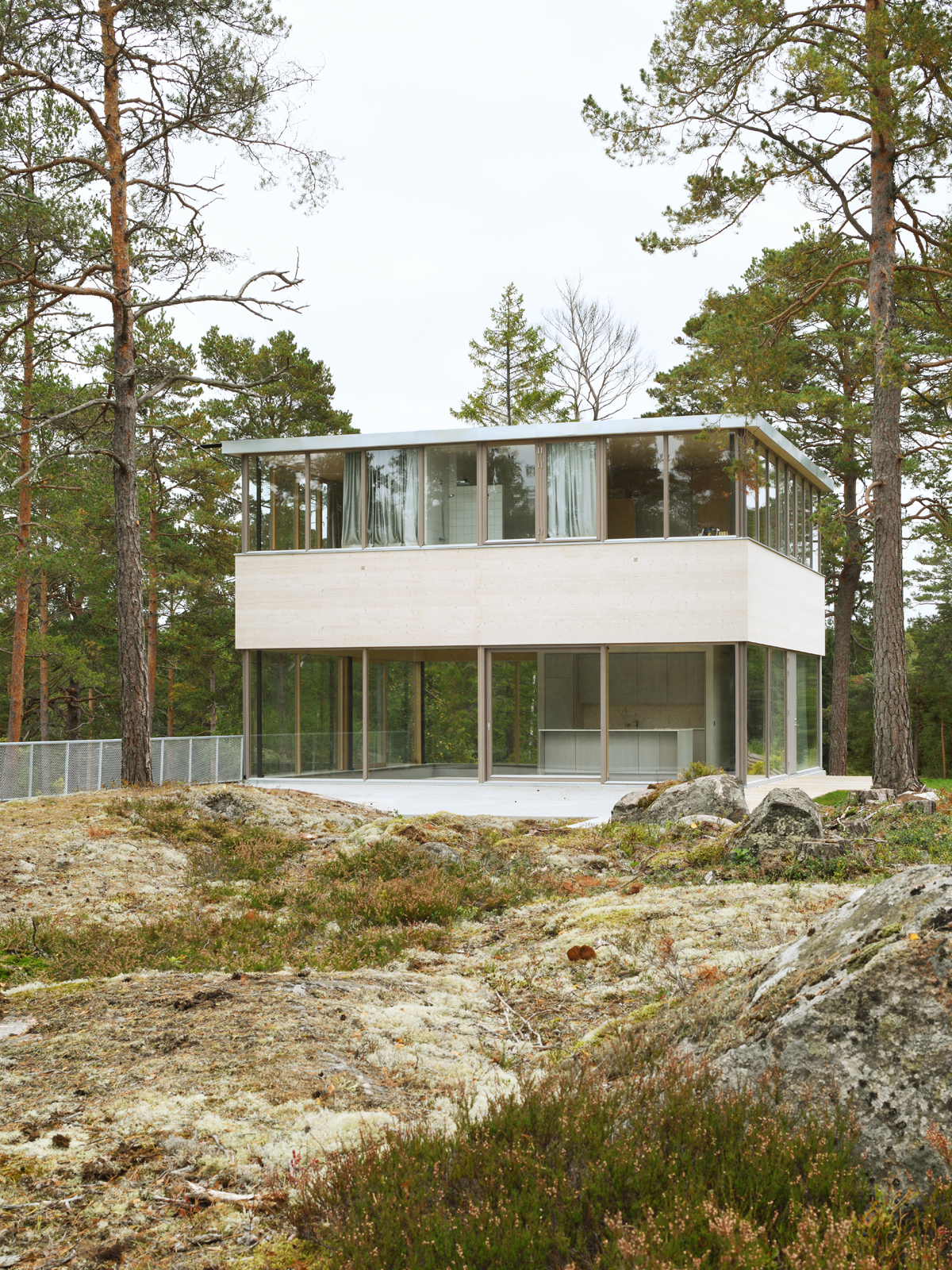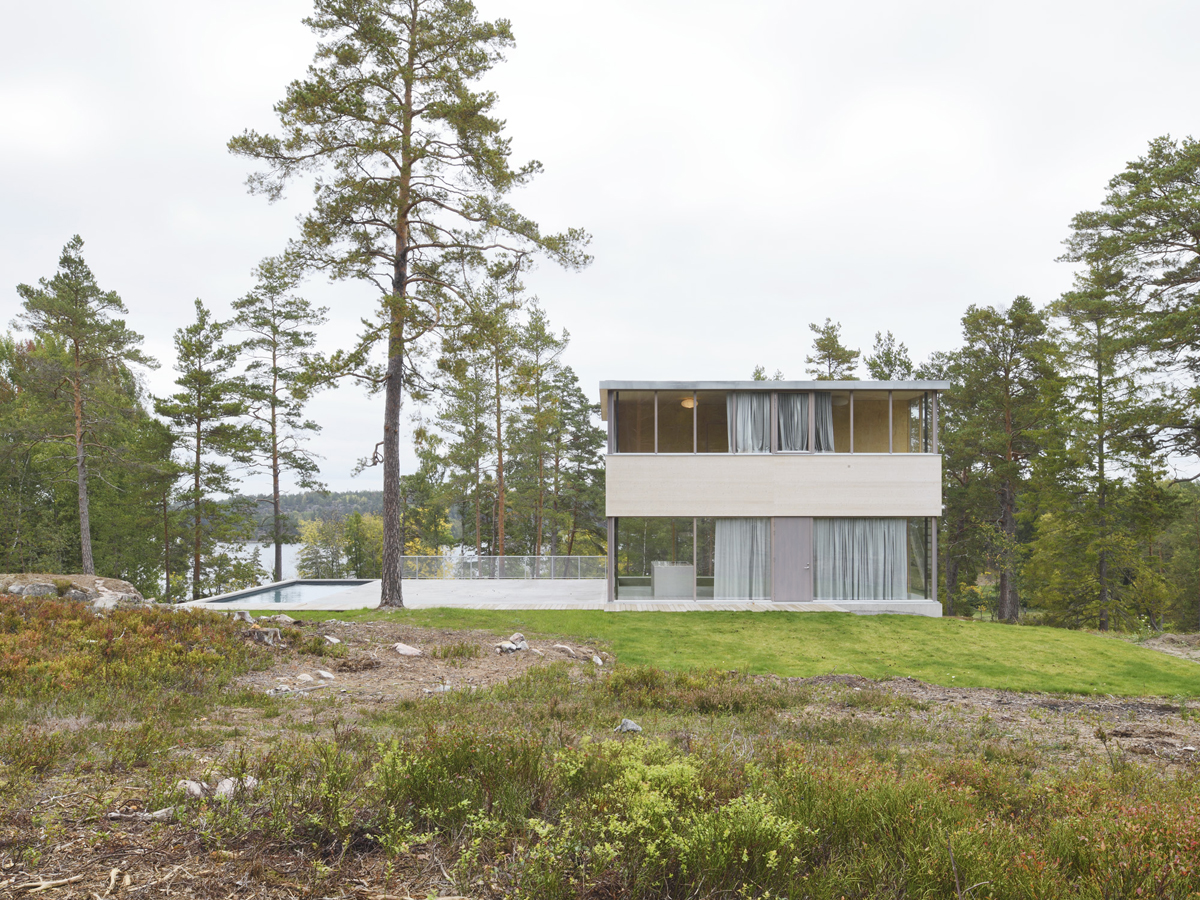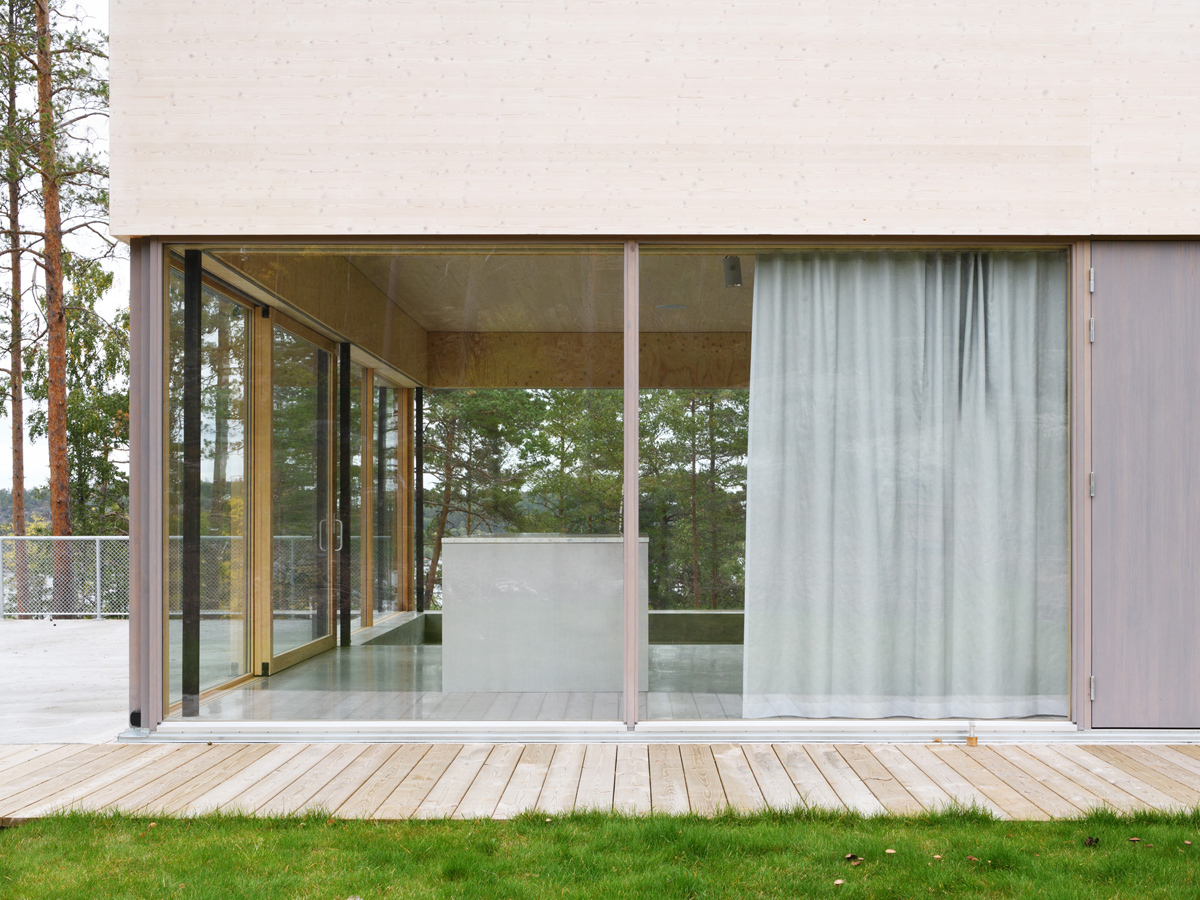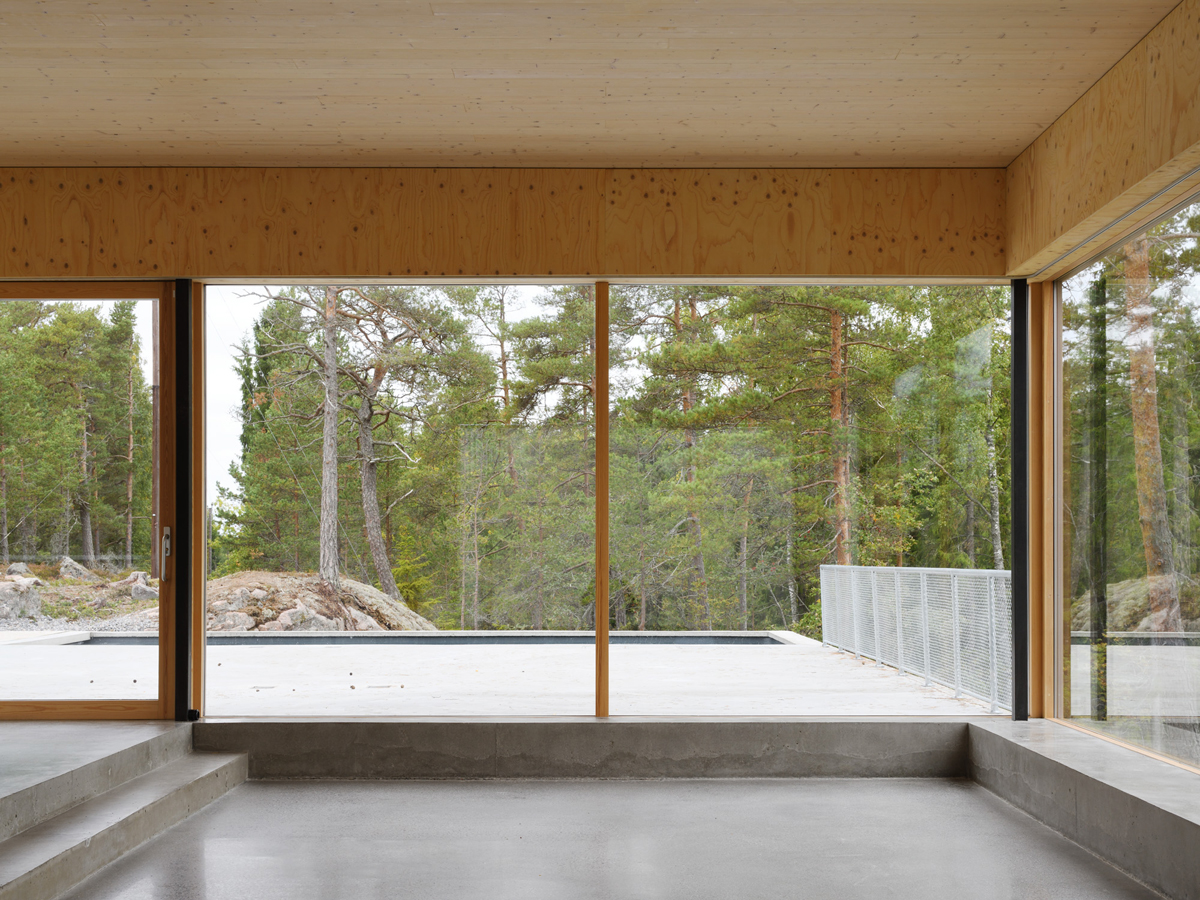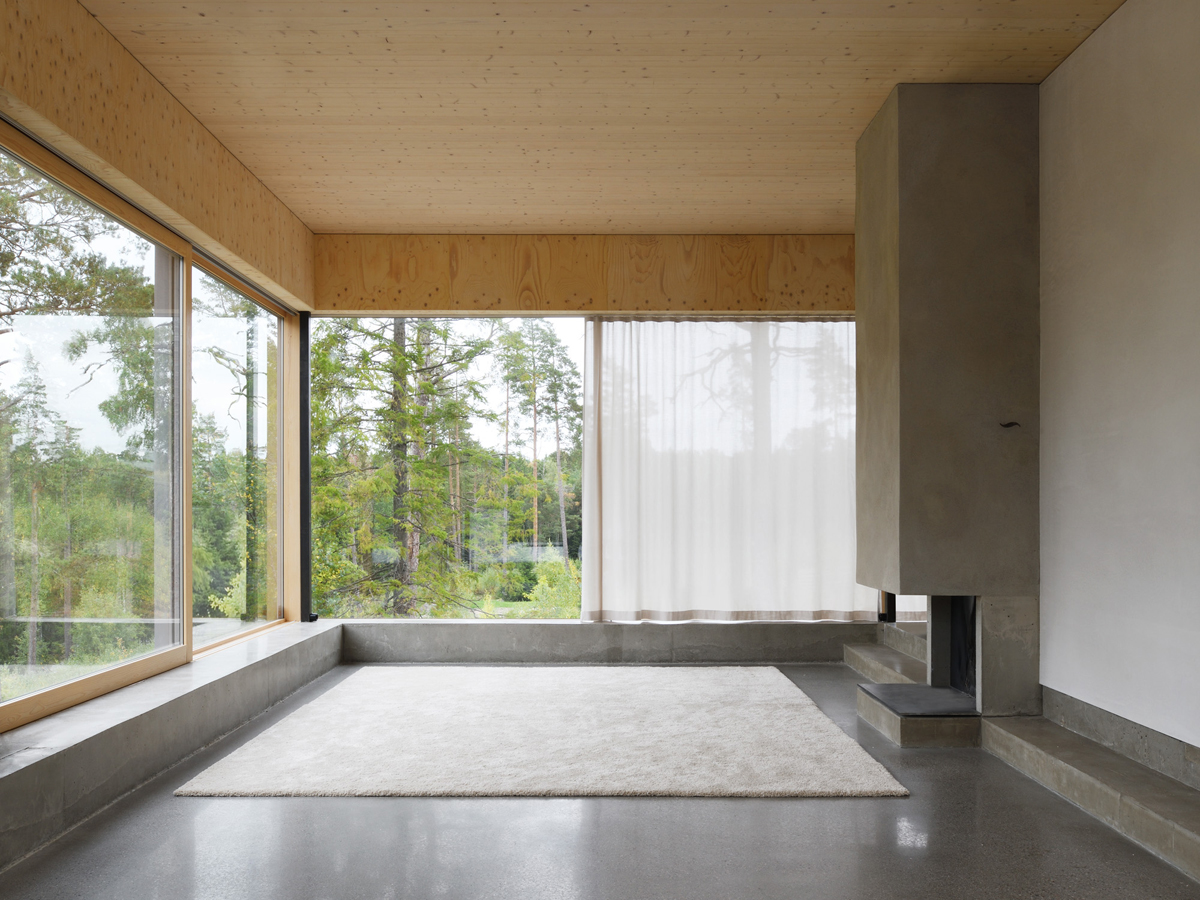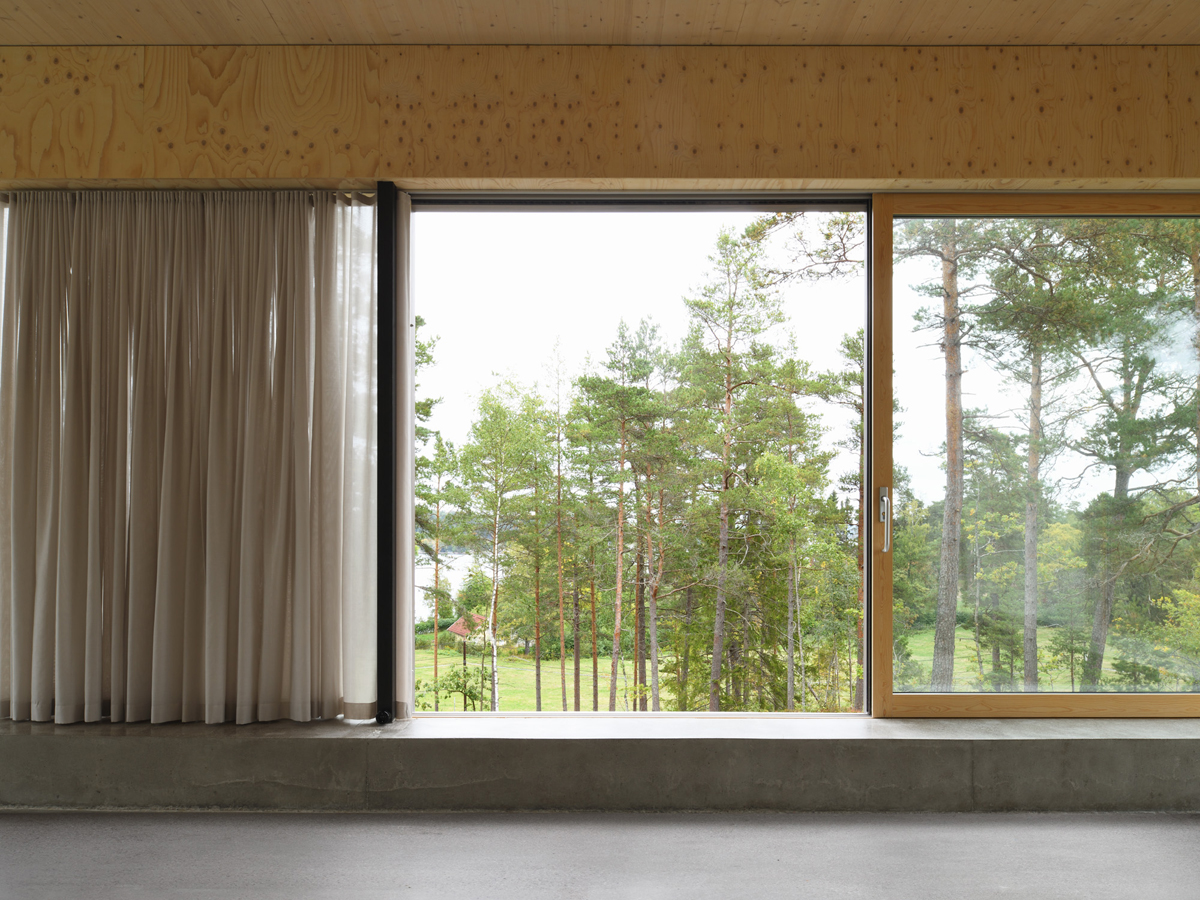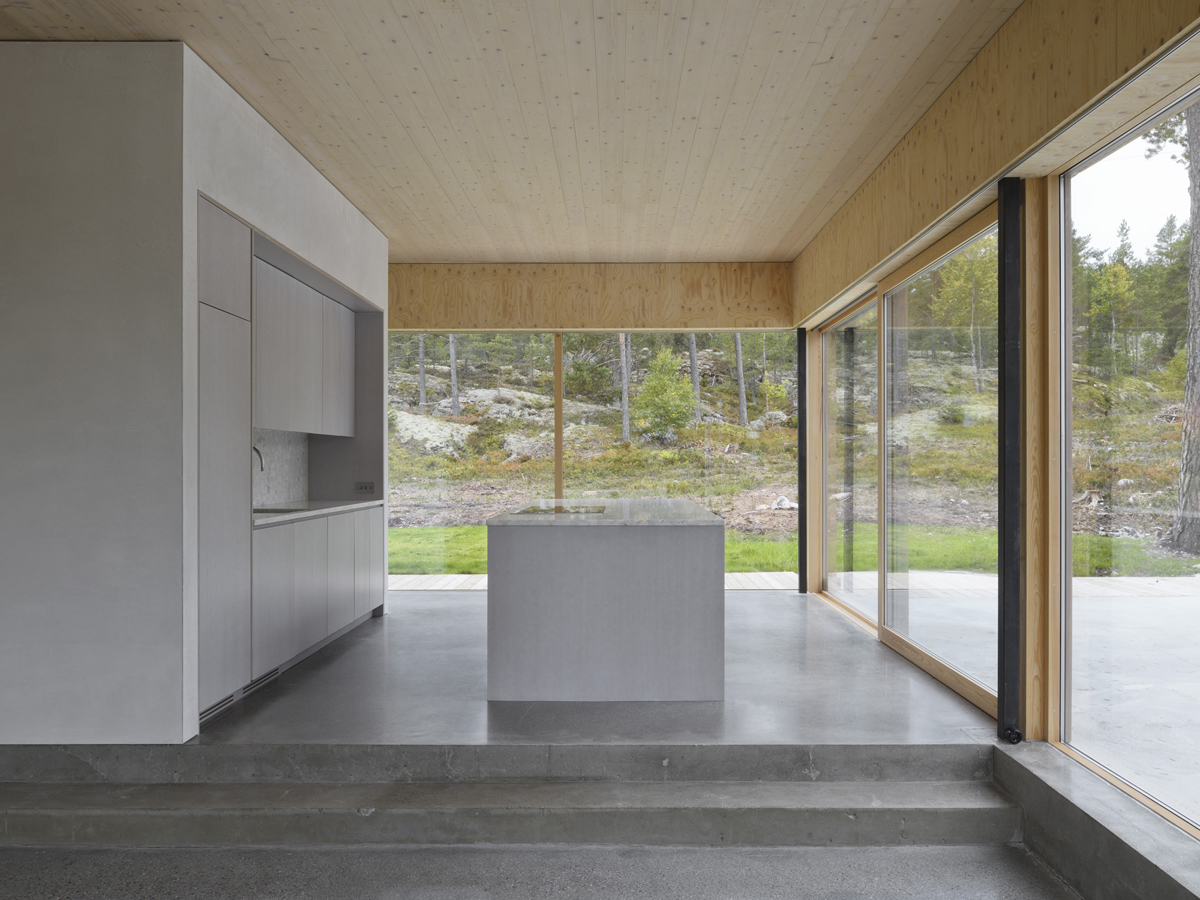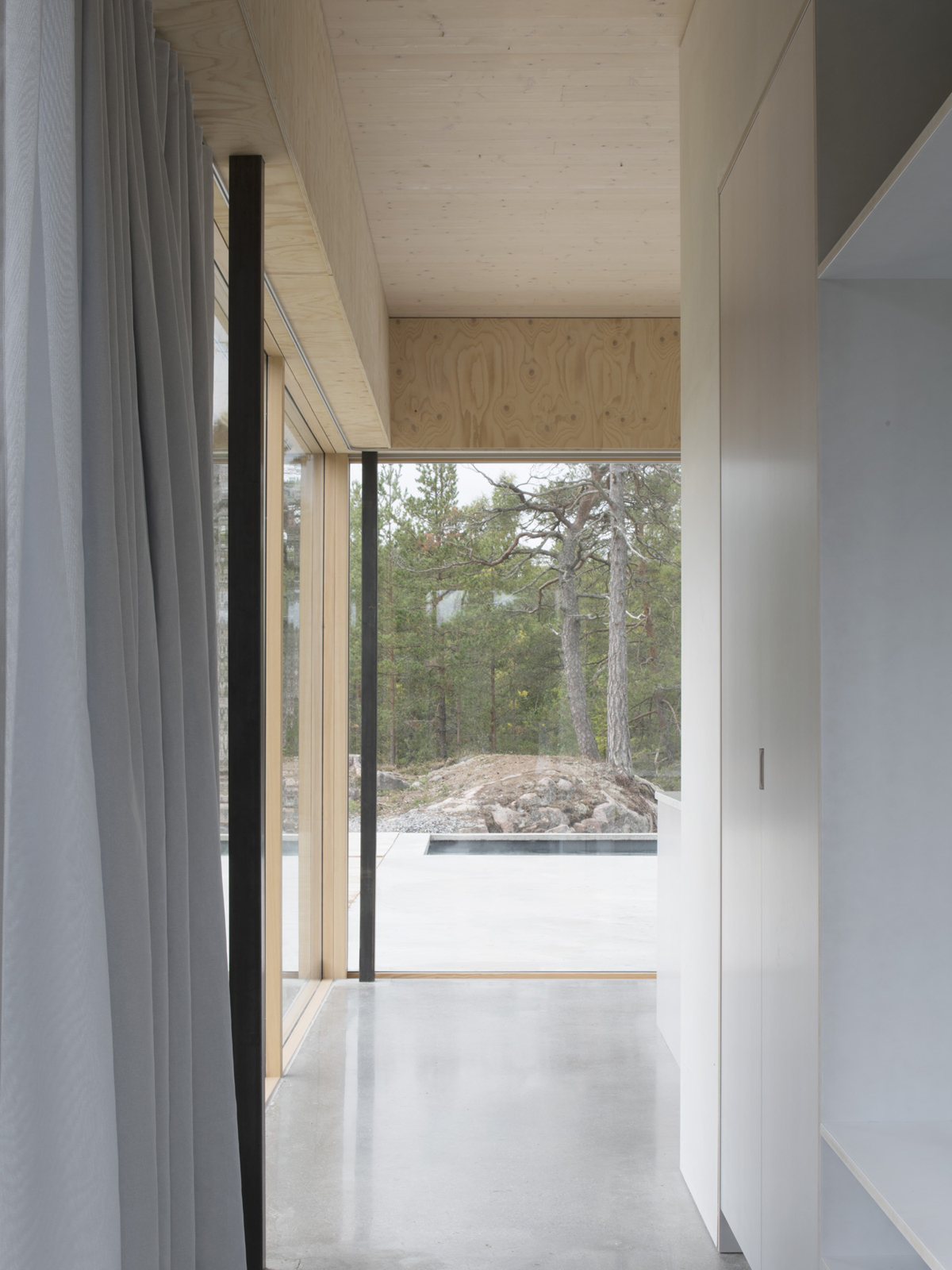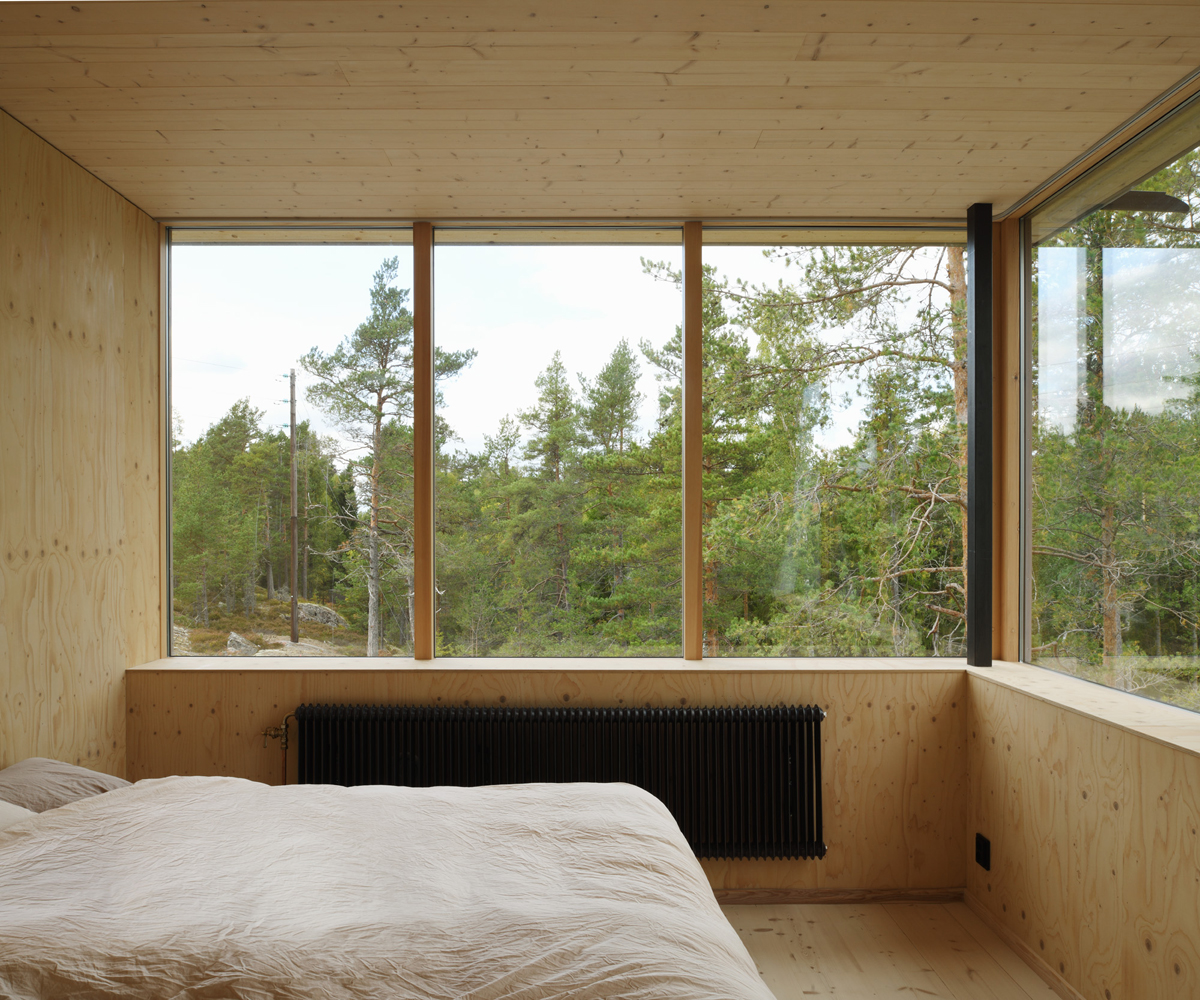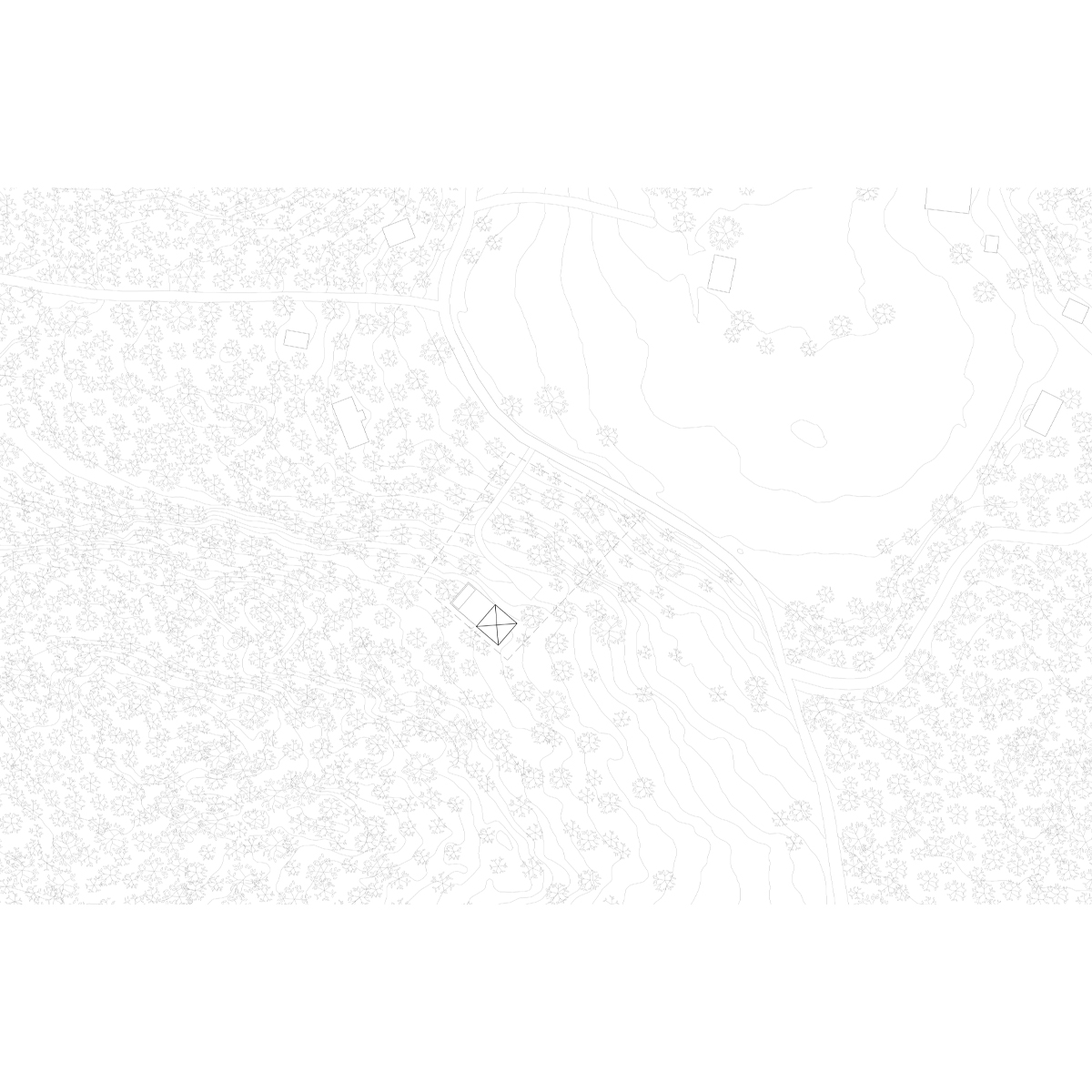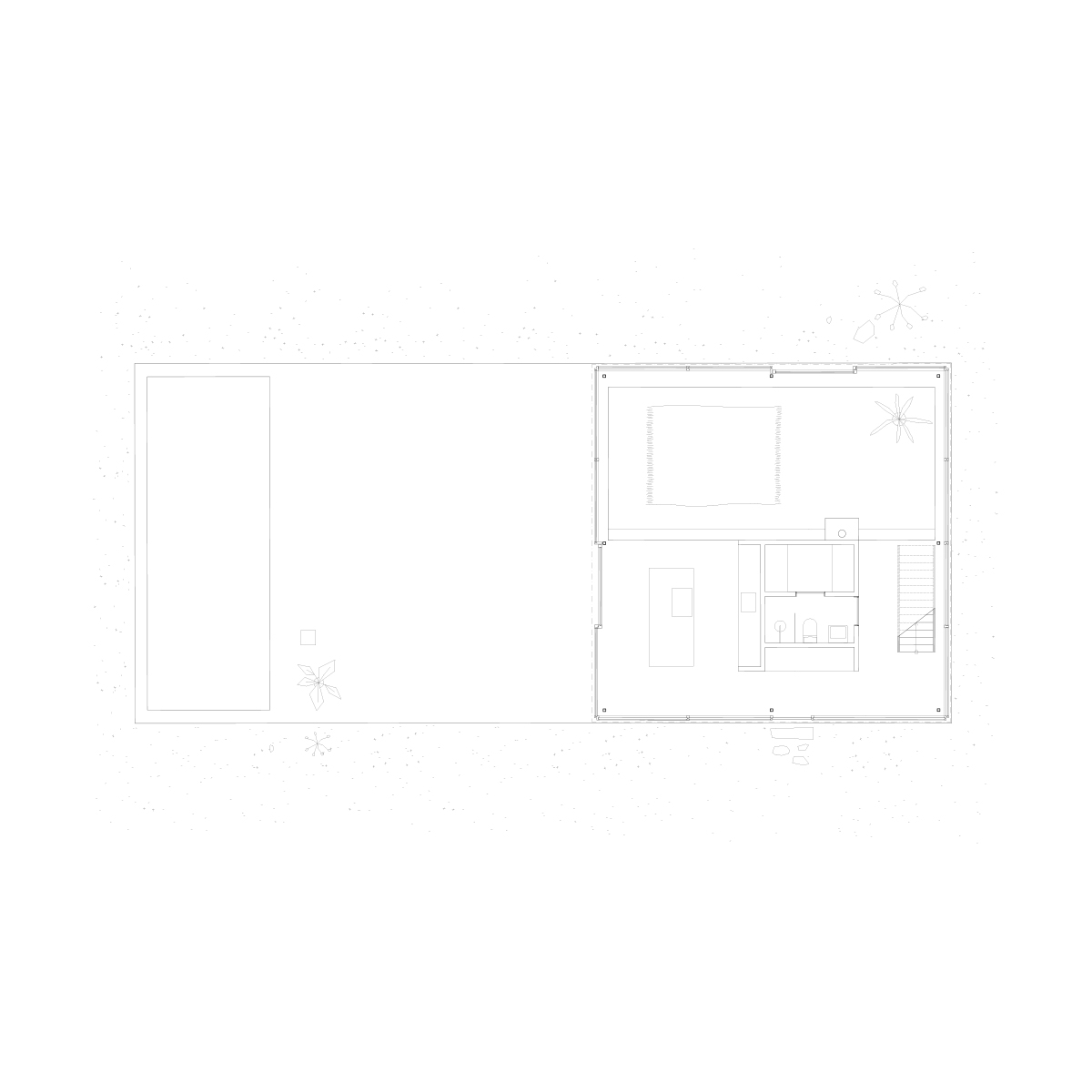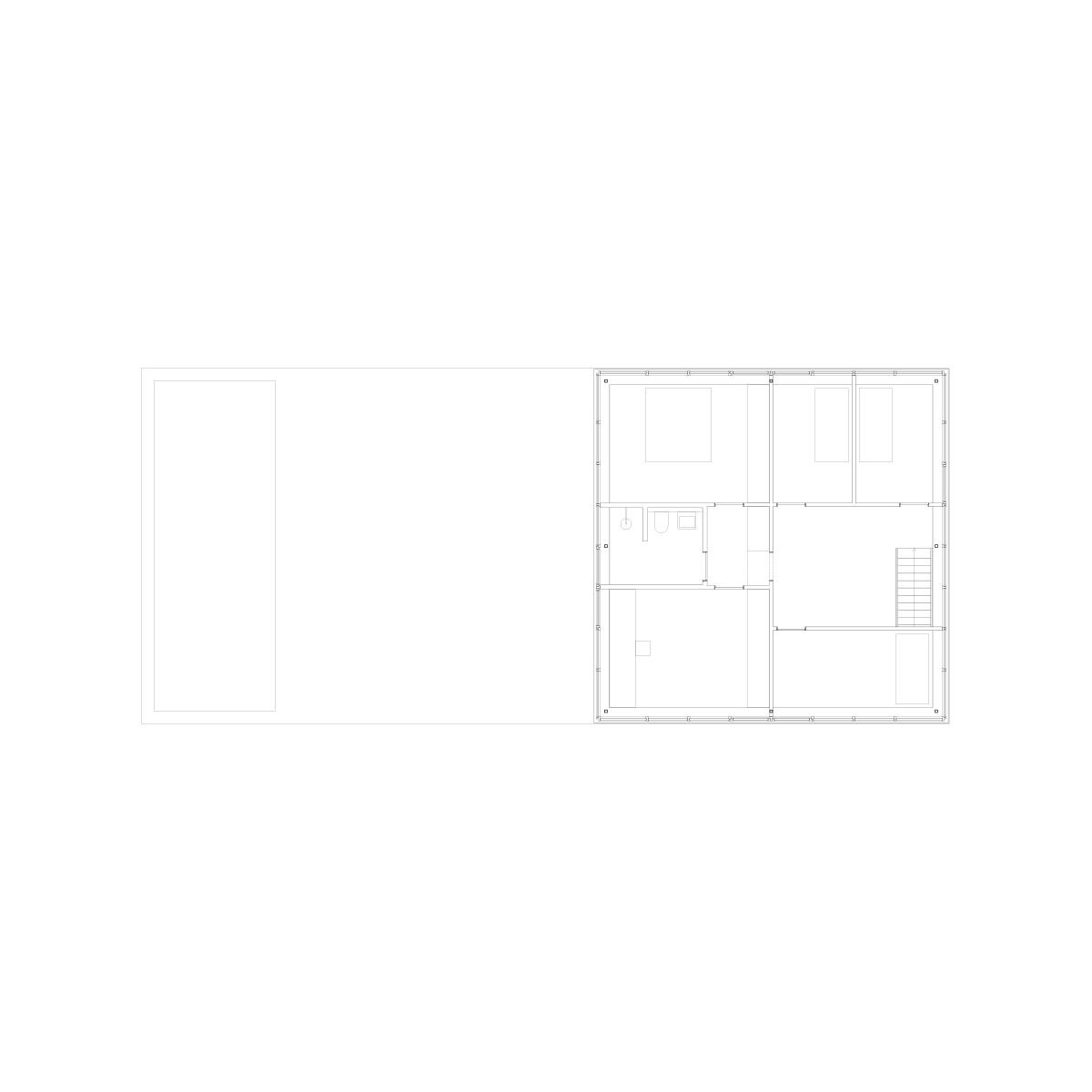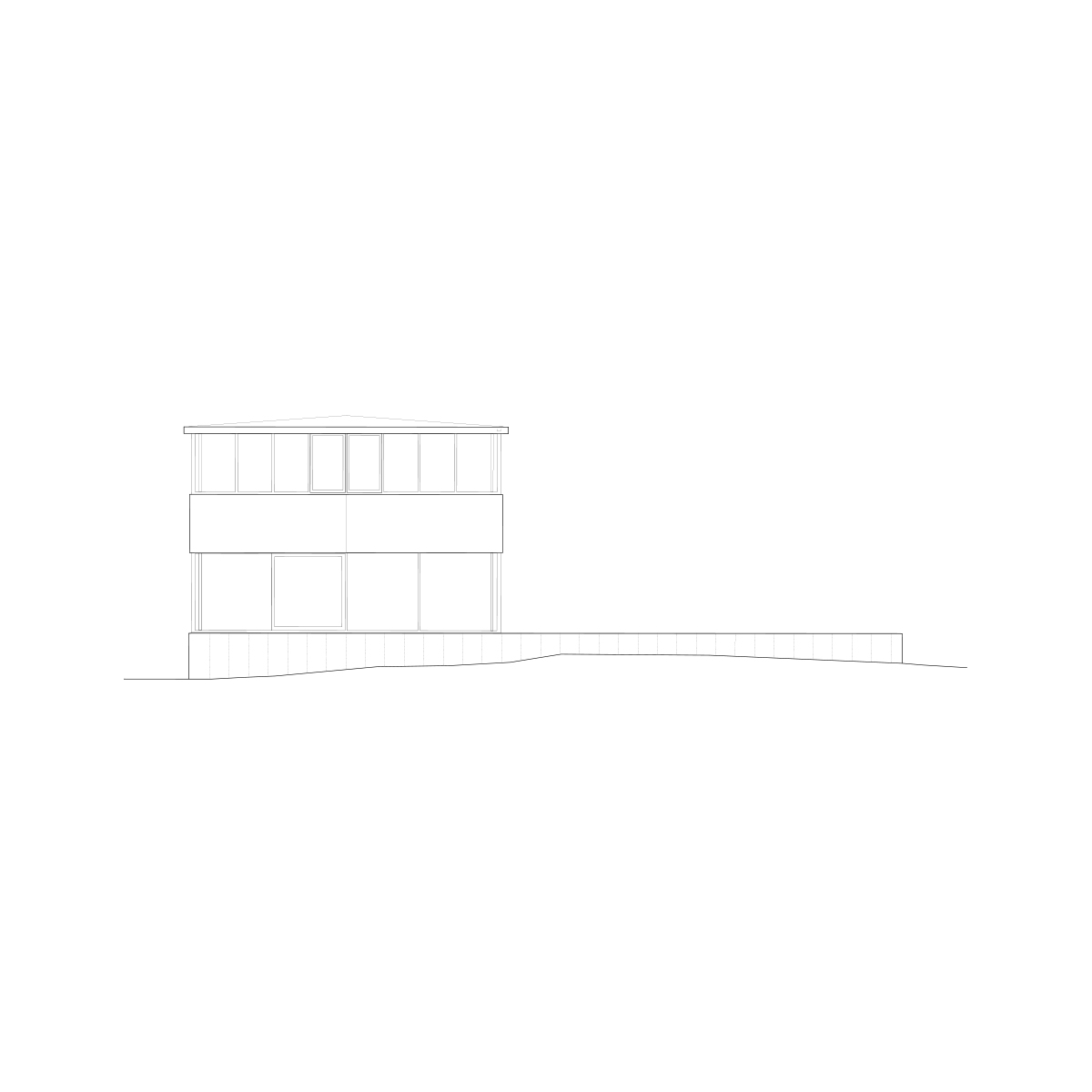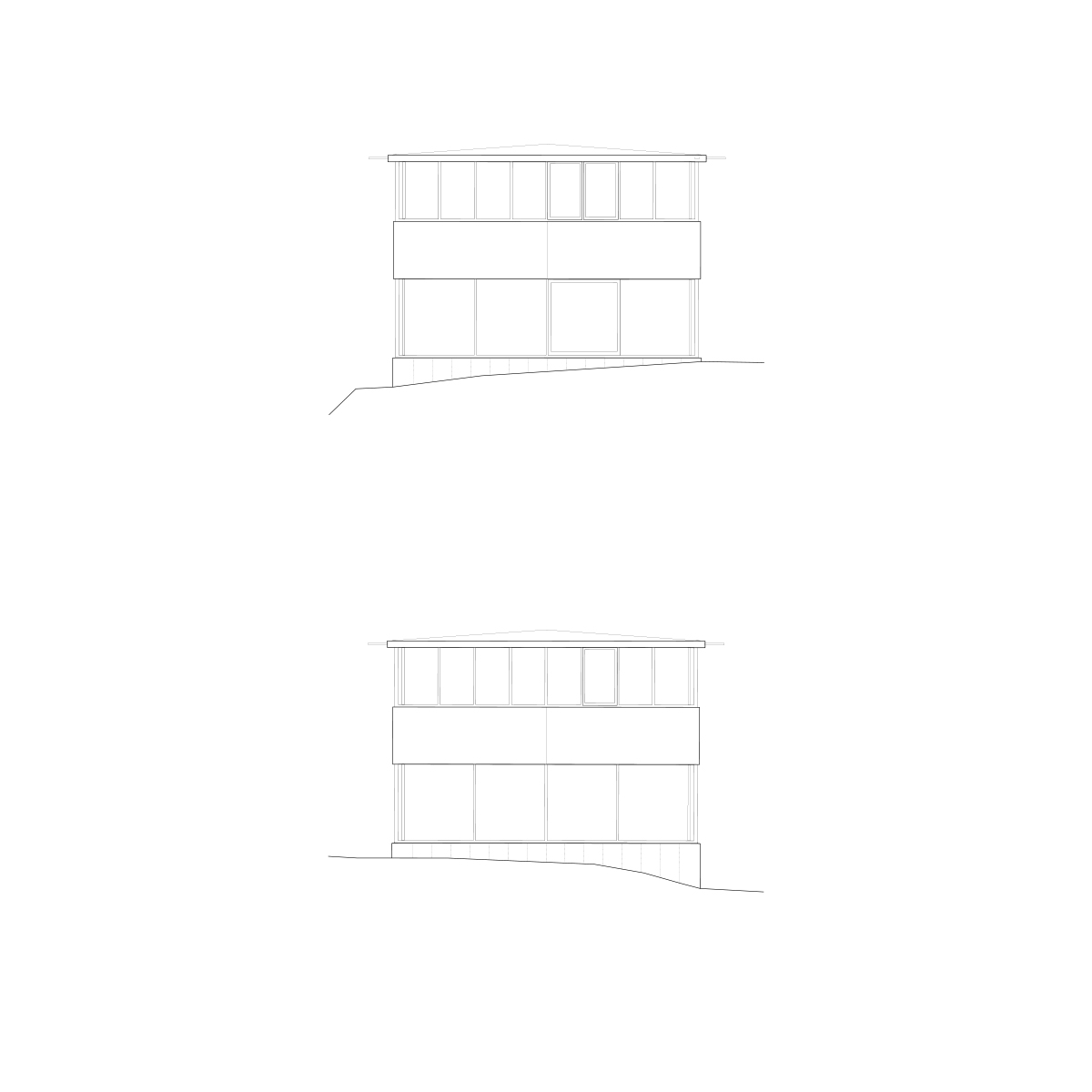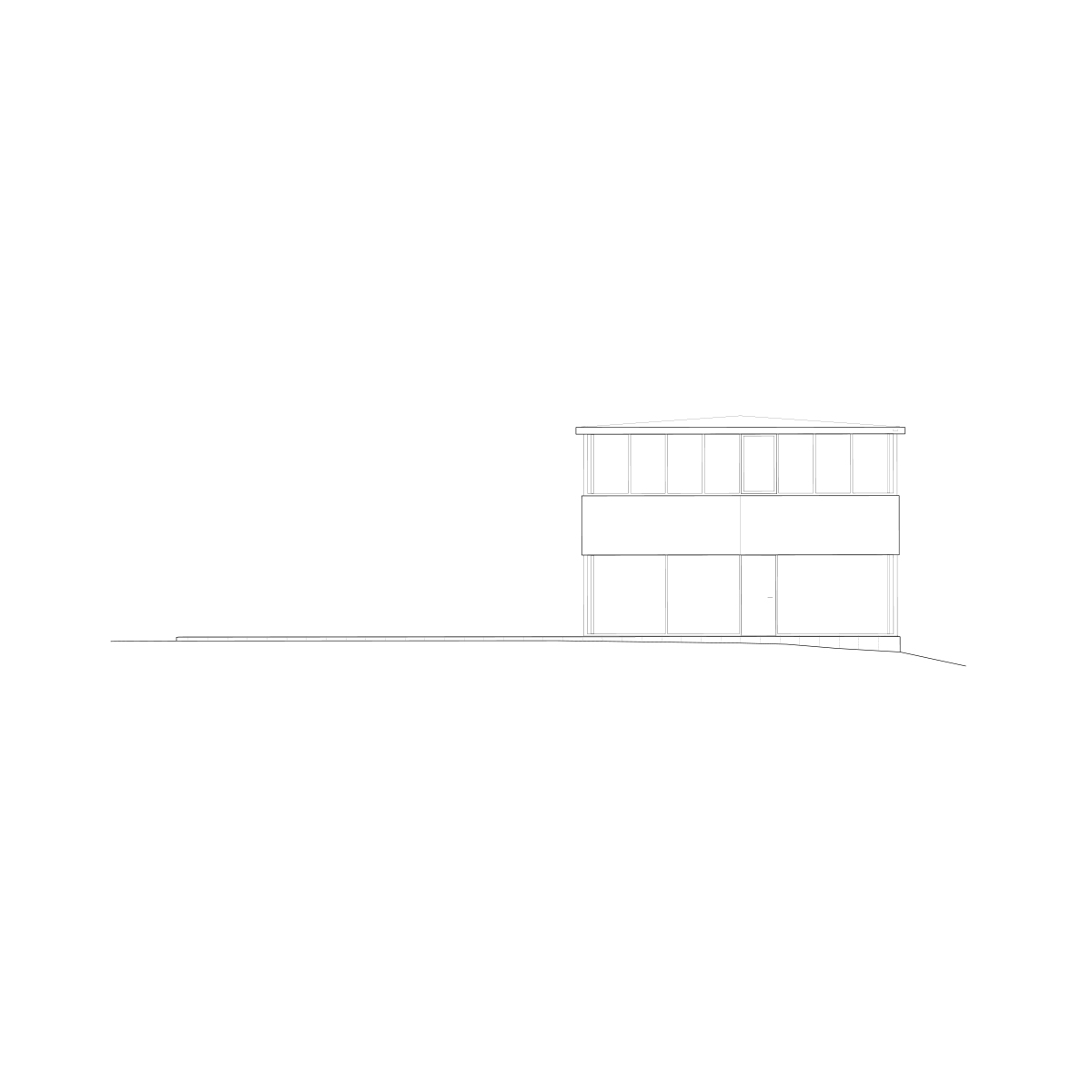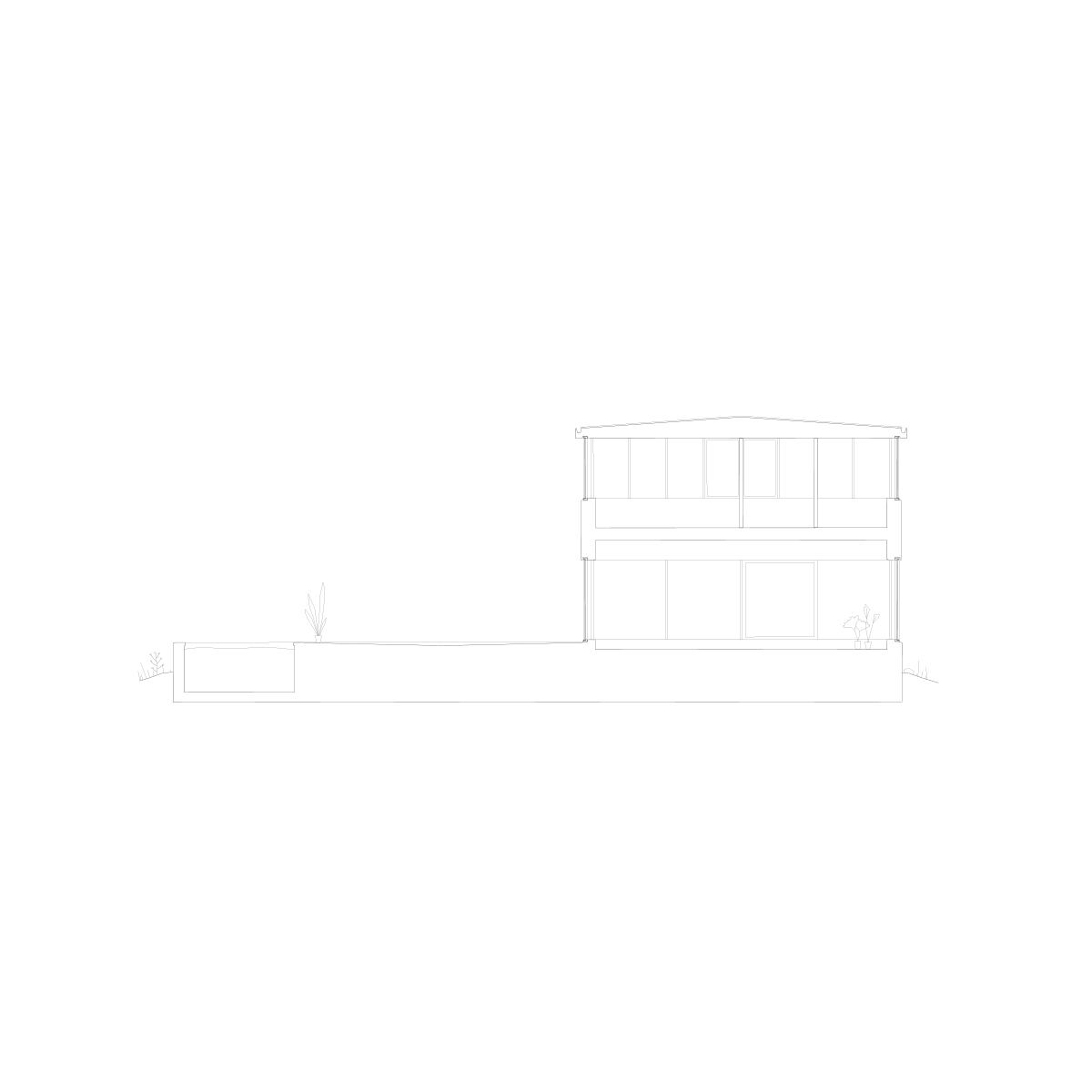 Location: Skägga, Sweden
Principals: Johan Arrhov, Henrik Frick
Project Manager/Architect: Jennifer Heinfeld
Architectural Staff: Camille Sineau, Carl Larsson
Design and Construction: 2016 – 2017
Area: 155 m2
Client: Private
Builder: Christoffer Åshammar, Bygg & Inredningstjänst KVV
Structural Engineer: Jesper Borglund, Jan Borglund Byggkonsult
Photography: Mikael Olsson