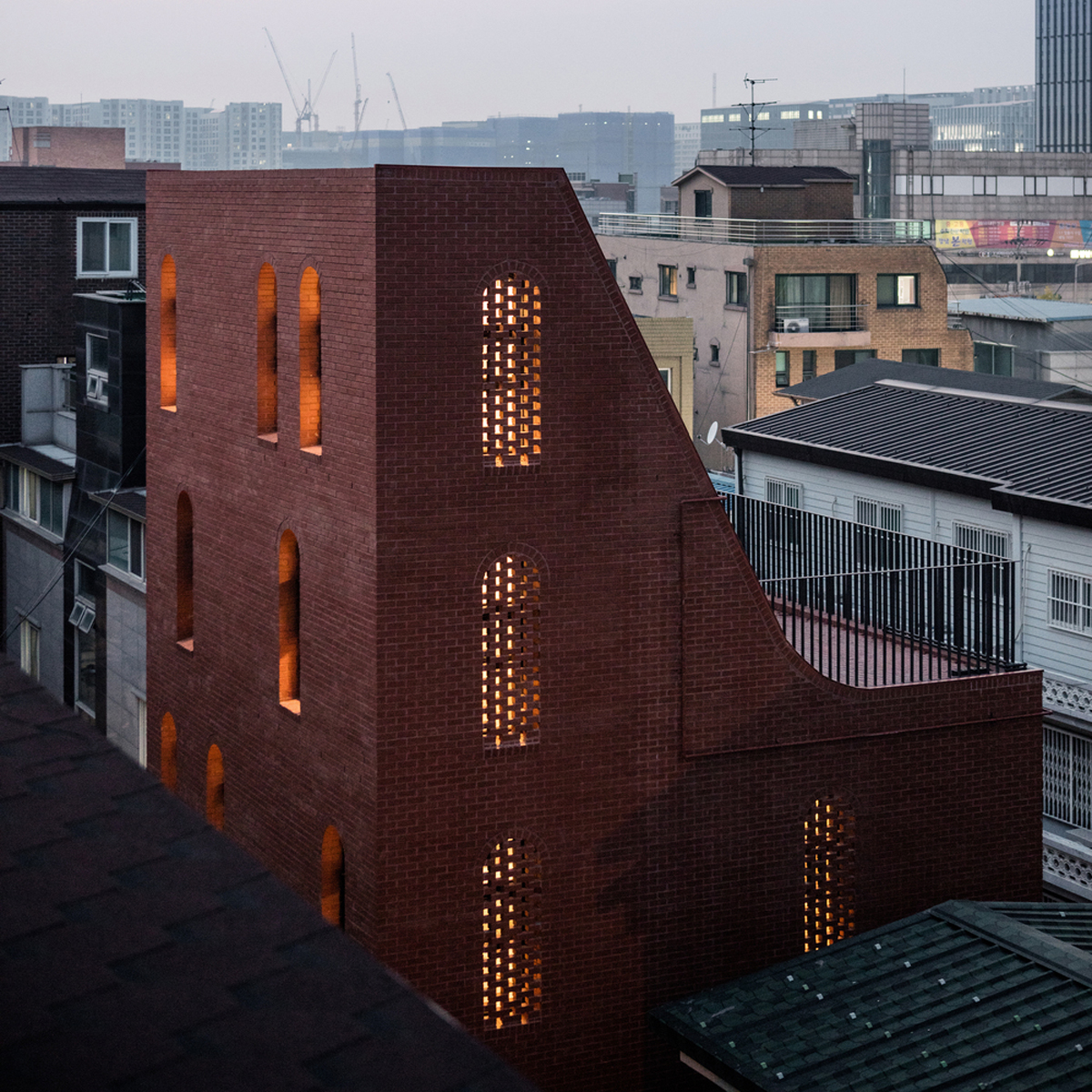 Source: stpmj
Photography: Bae Jihun
'Five-story house' is the vertically stacked result of a single-family house on a small site in highly dense city, seoul. In korea where the real estate is one of the most effective investment tools, purchasing a flat is the common way to increase one's assets. Considering economic value of flats through re-development and the familiarity of living infrastructure, a vertically stacked house with small floor area is a provocative residential type in this culture. Recently this vertical house is at the fore among the people who had grown up at the flats in 80s & 90s and look for their living values in diverse spatial qualities which cannot be achieved from the flats.
The project proposes to collect vertical lives in a single-family house beyond the just investment value. in less than 100 square meters property area with required setbacks and parking regulation, this tall and skinny house creates 'vertical living' with different floor zonings based on five family members' occupancy. The stepped mass over 9 meters by the daylight setback regulation and the cantilever over the parking becomes a typical building shape in residential zoning area in this city. 'Five-story house' seeks small tweaks by 'arc-ing' on major elements that define the building. The 'arc' at the cantilever of the parking, the sloped wall at the 4th floor, the entry and the openings on elevations, reveal its identity of the vertical single-family house and express its unique appearance.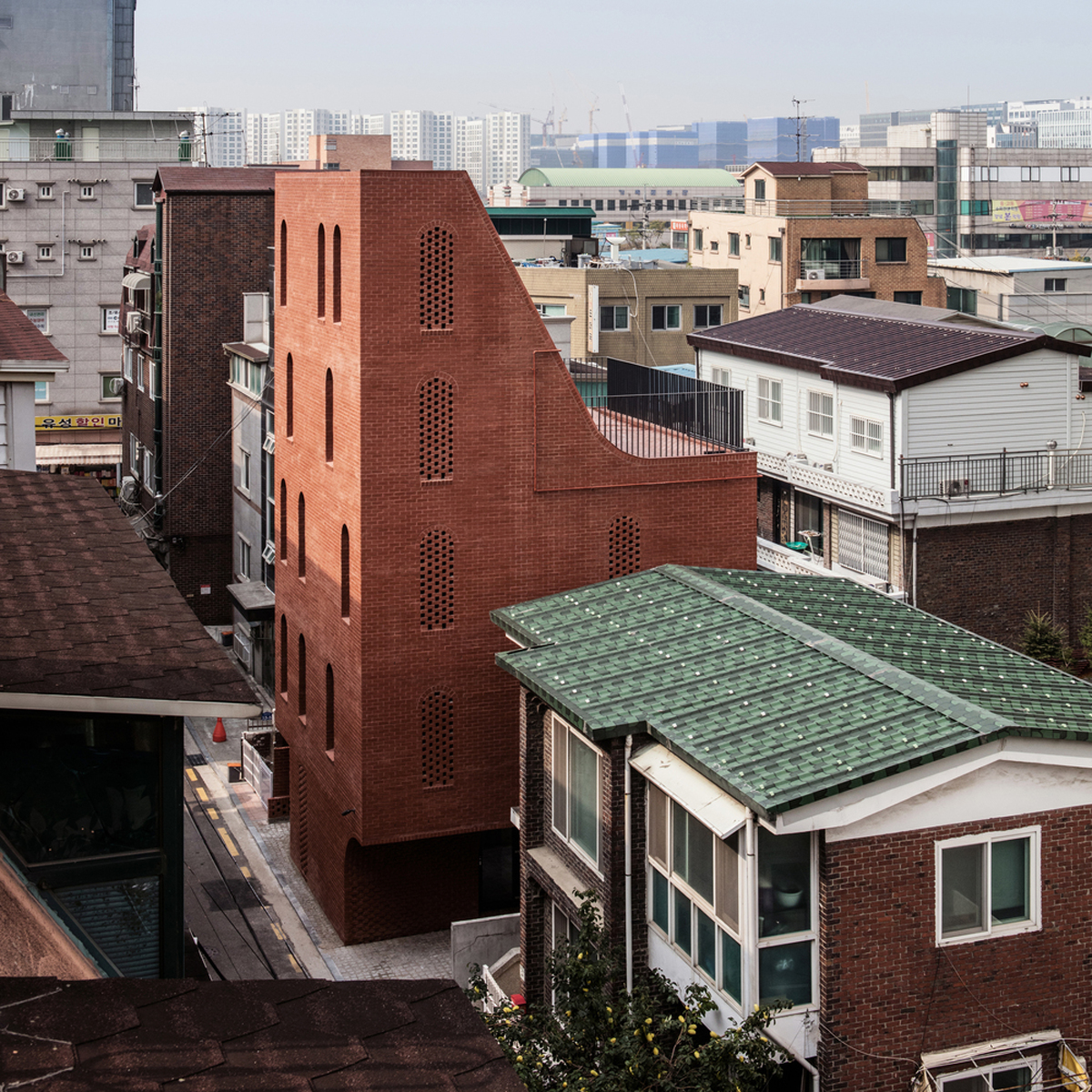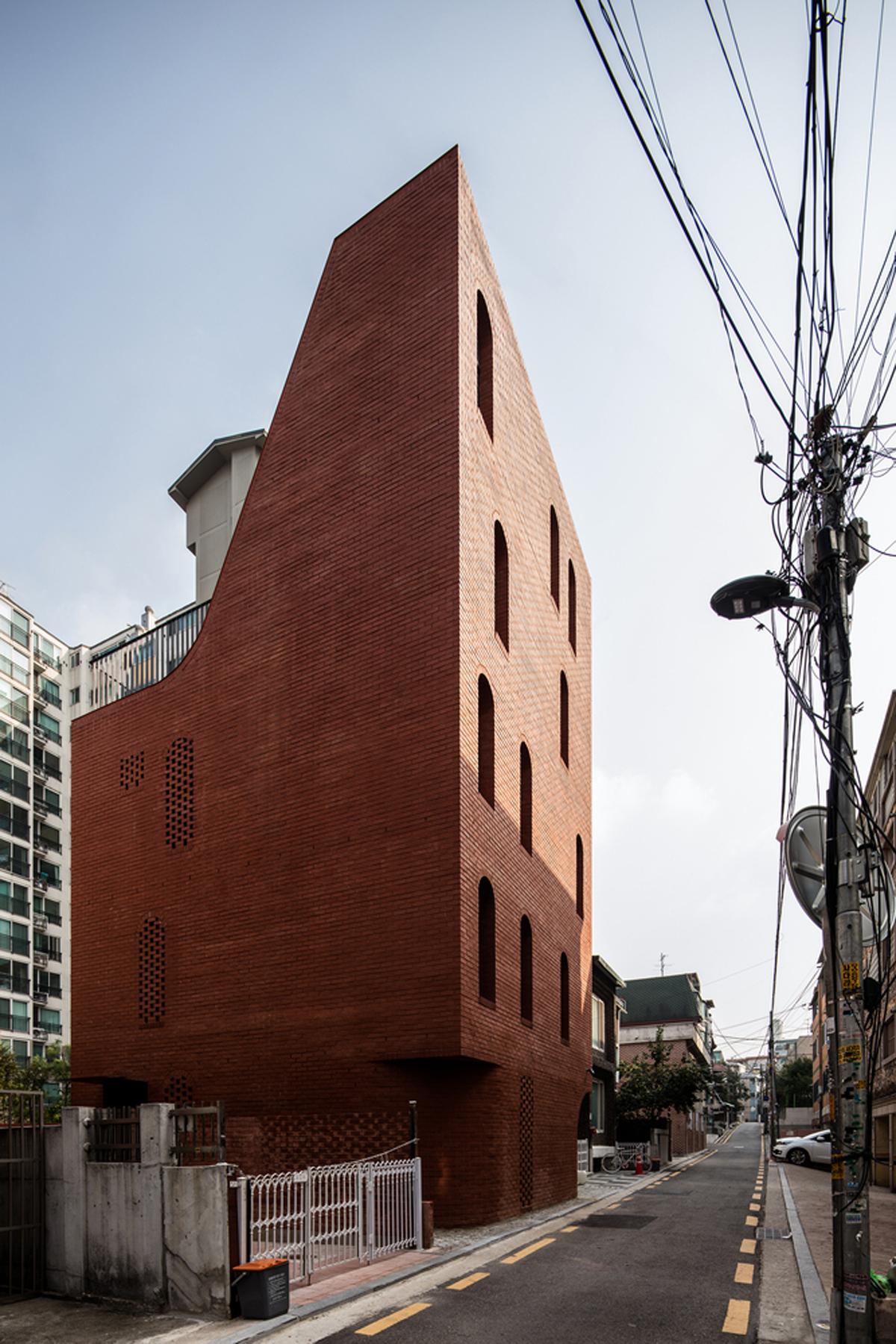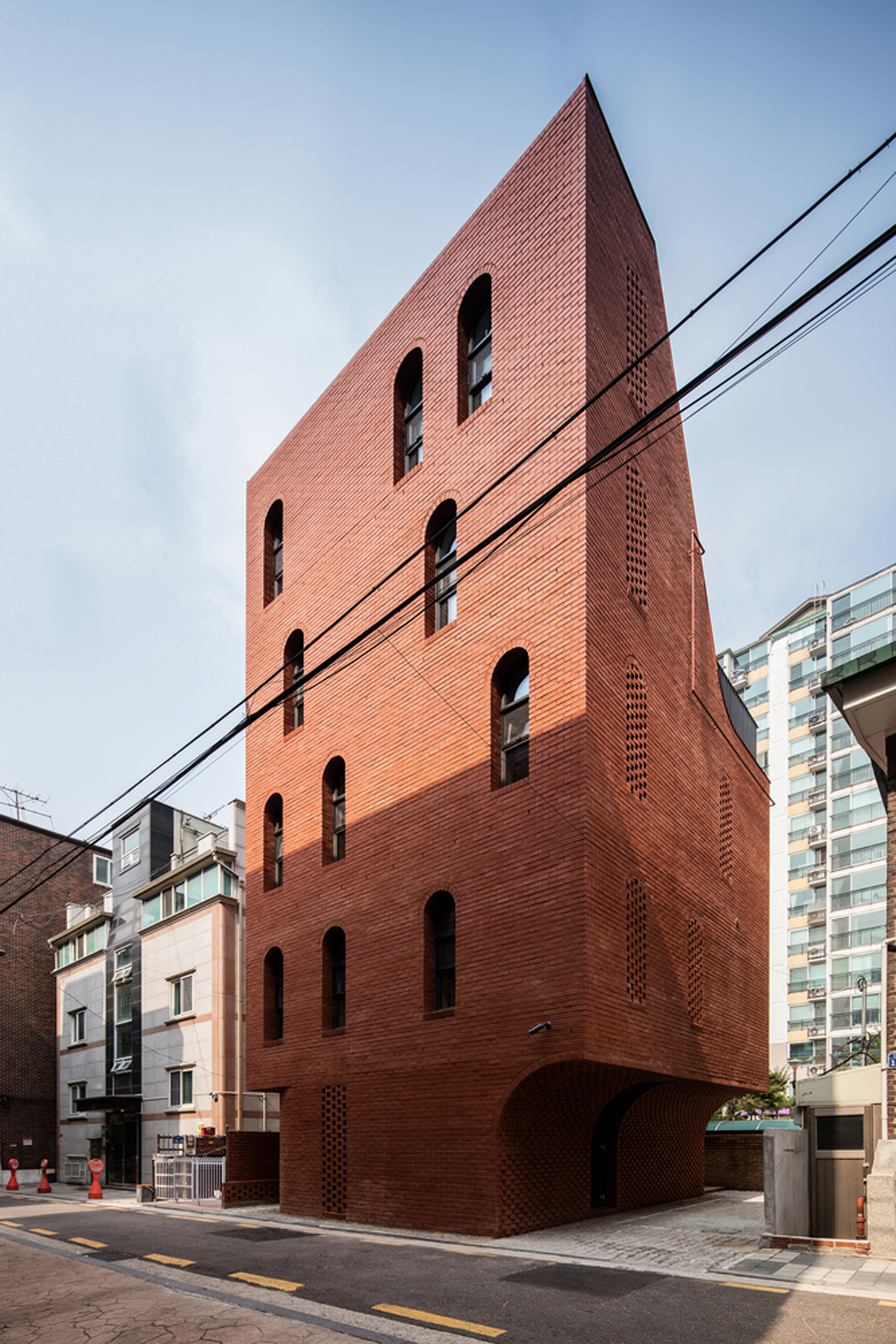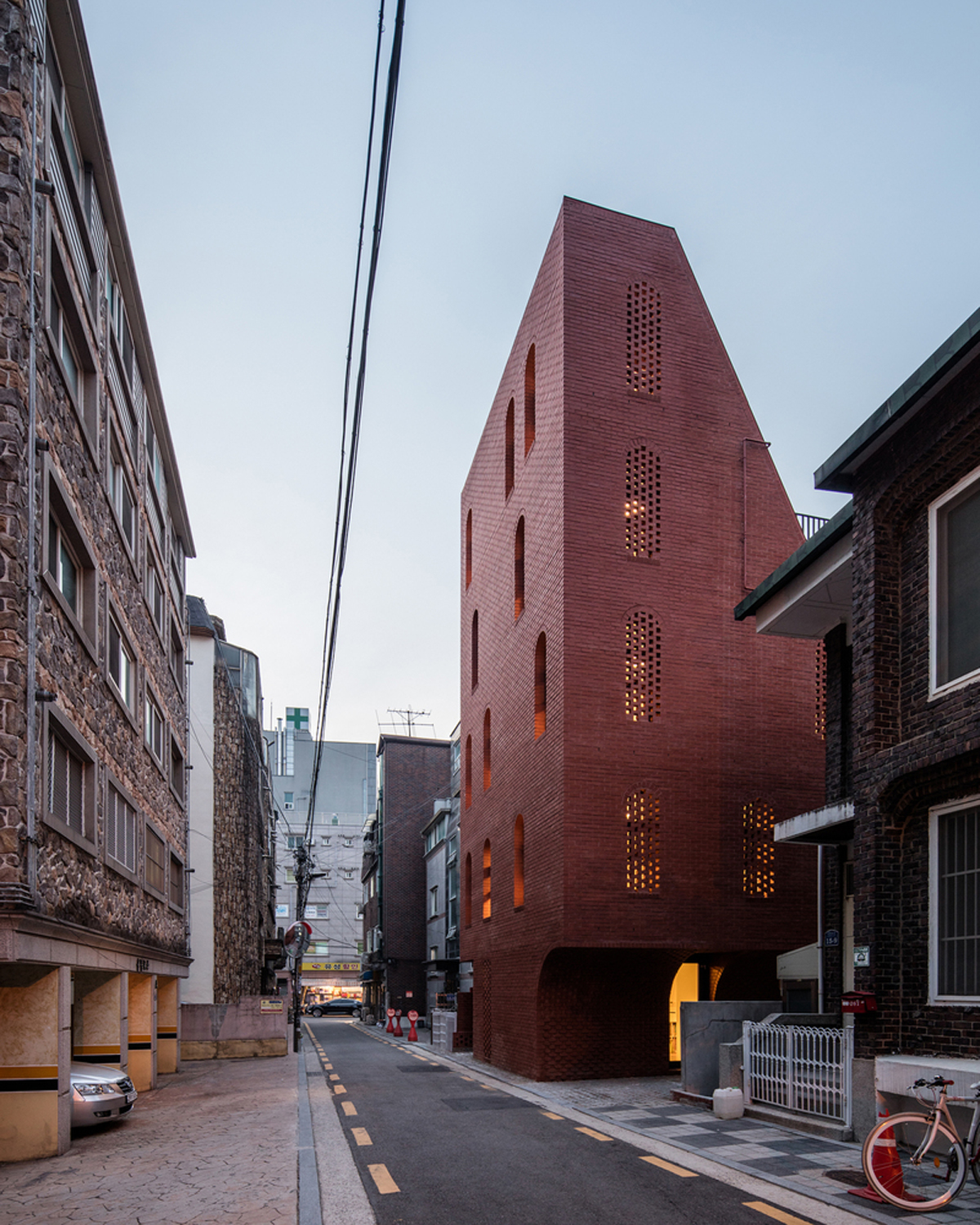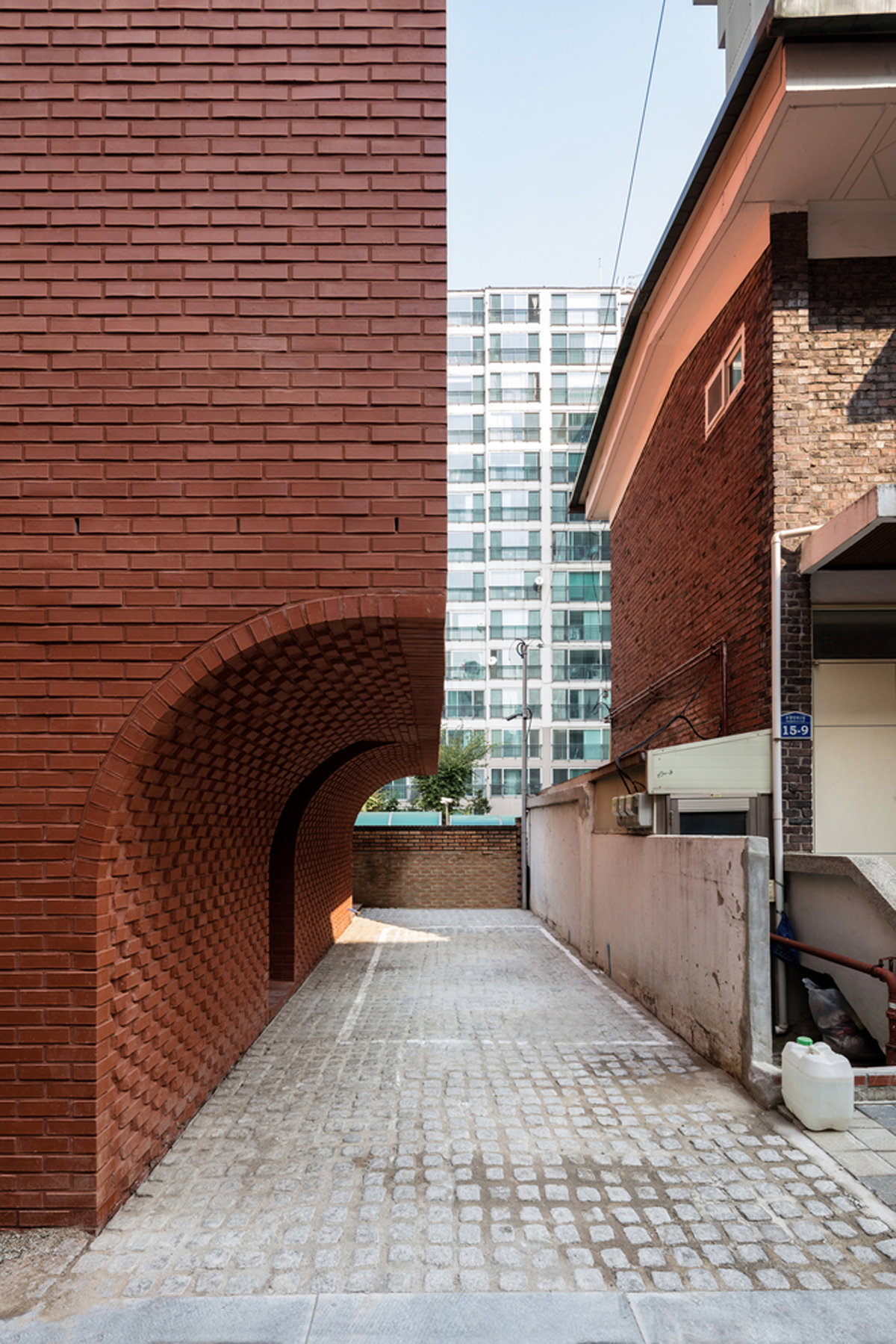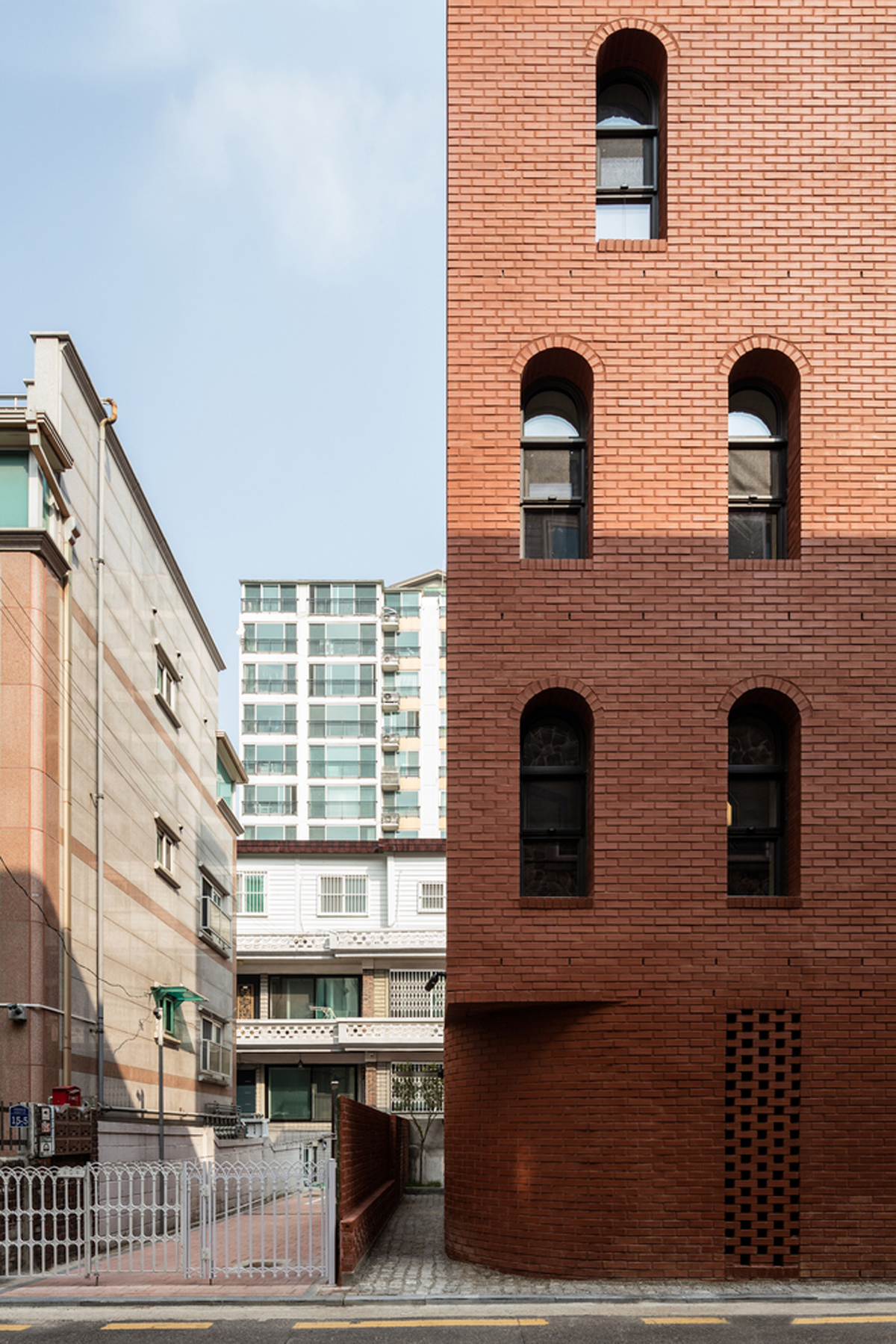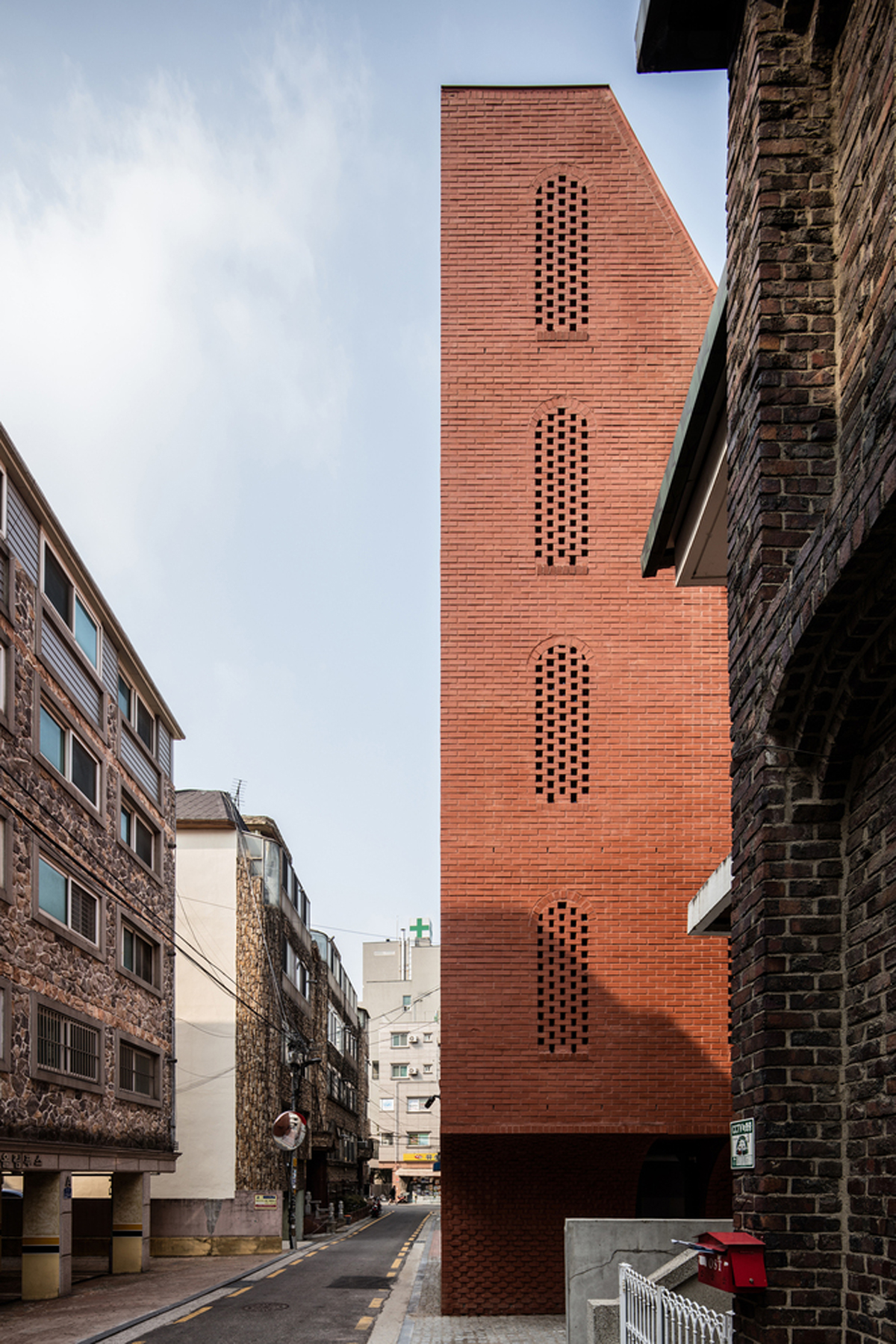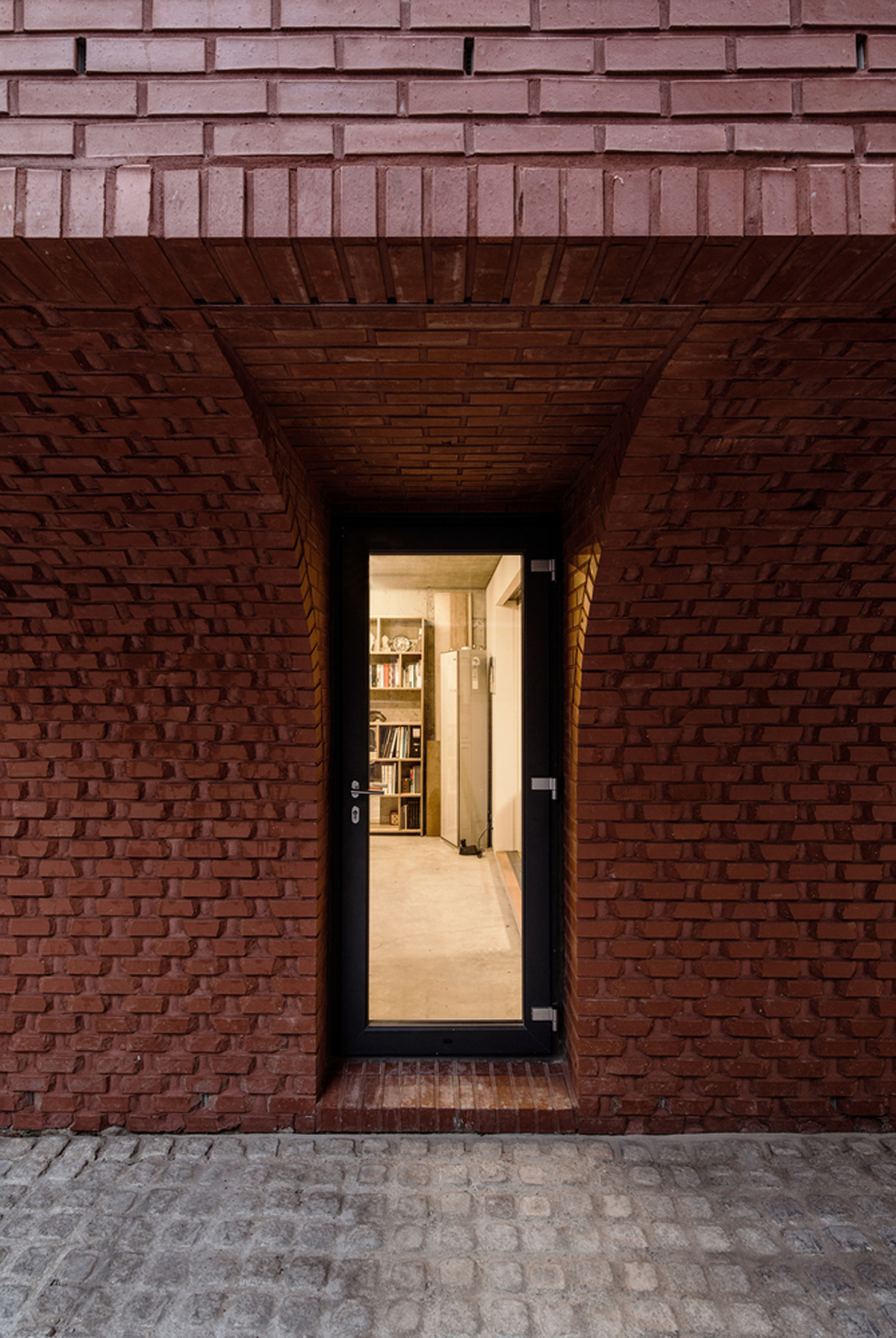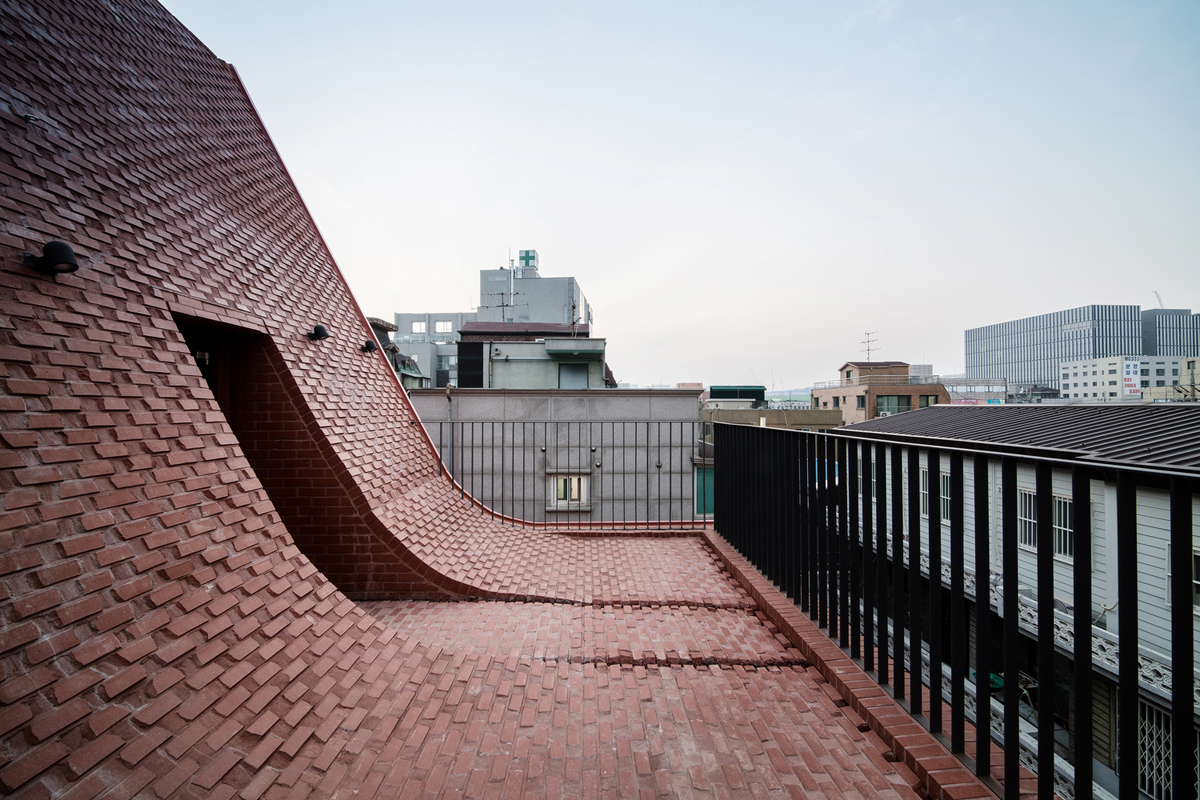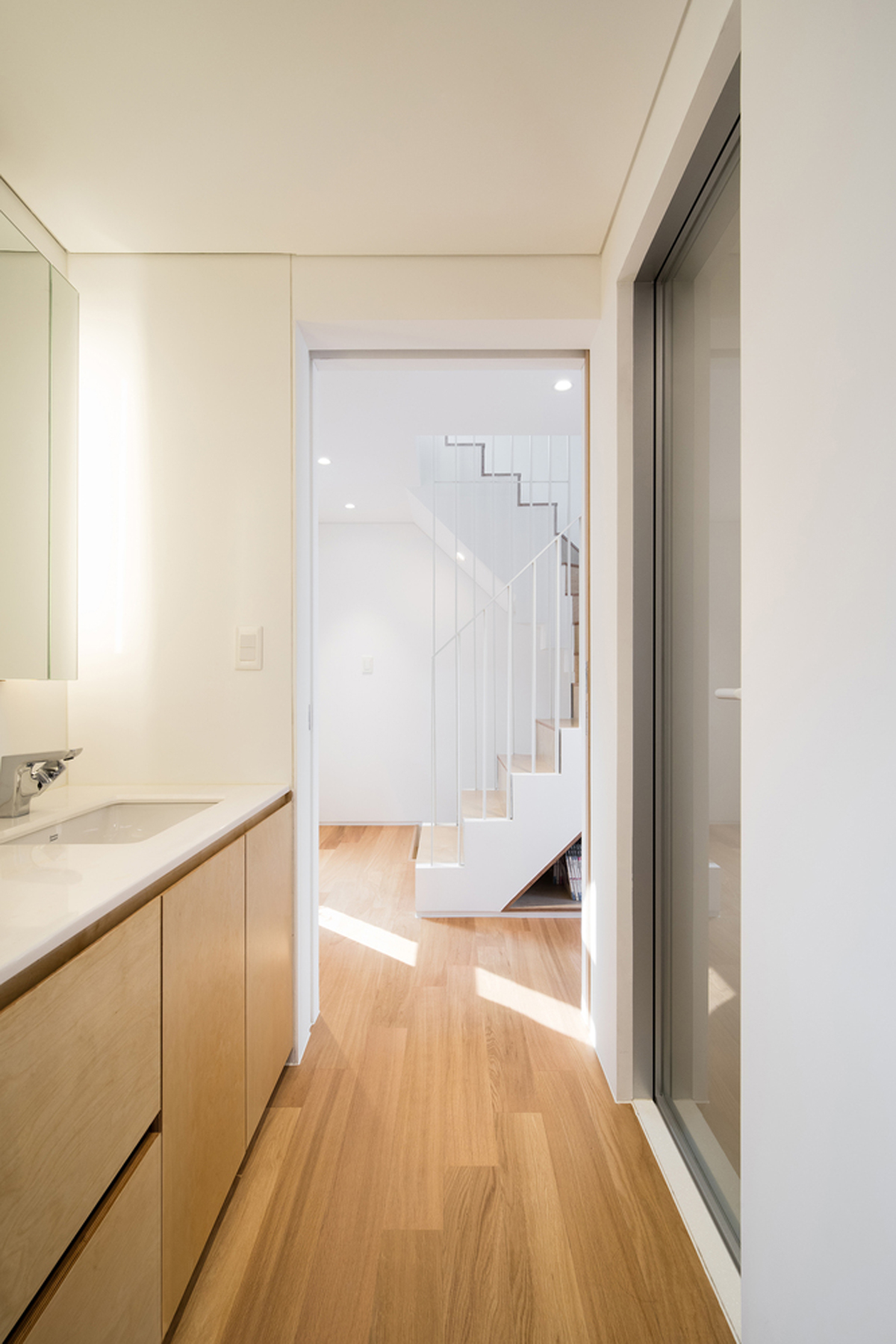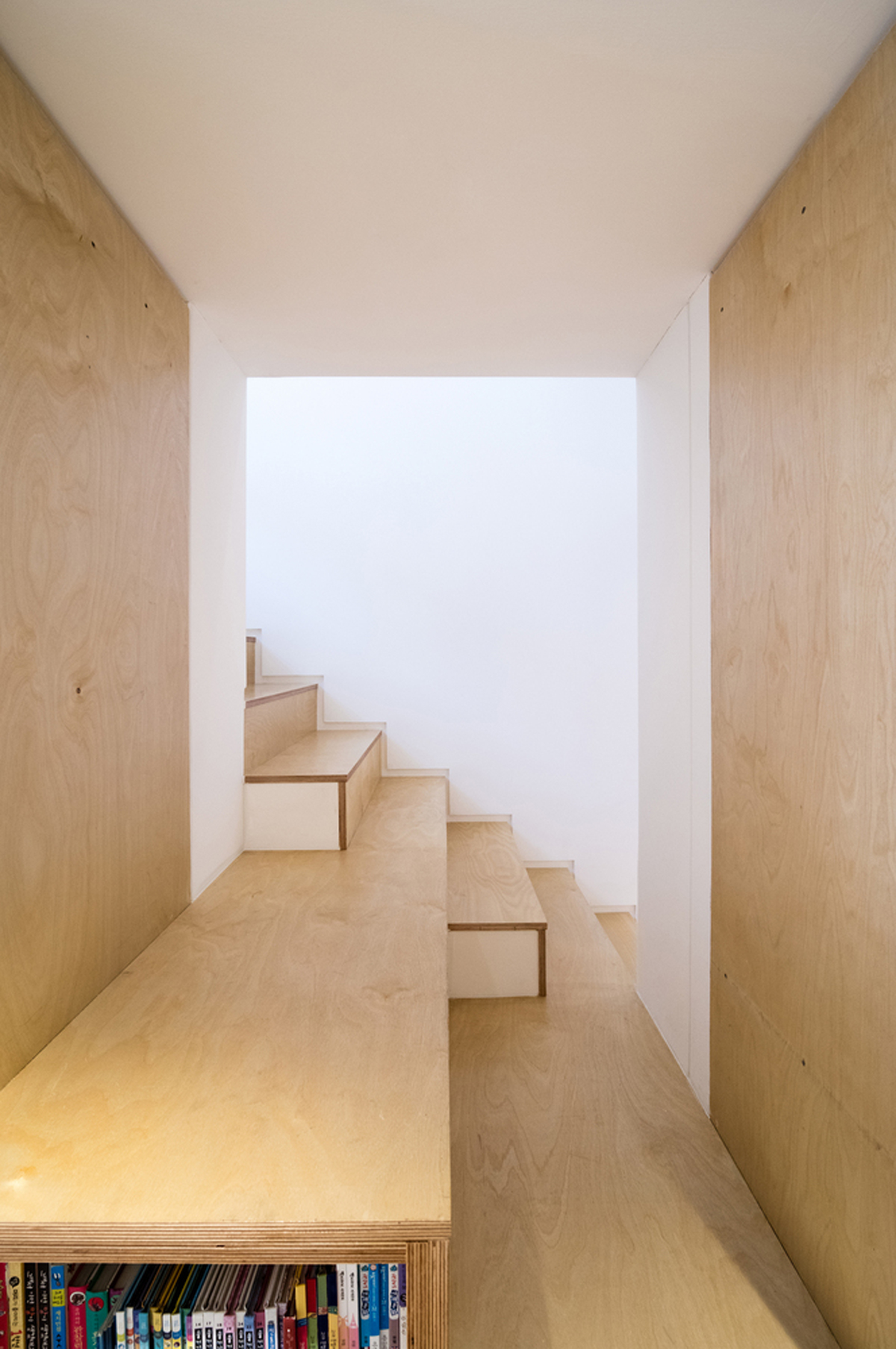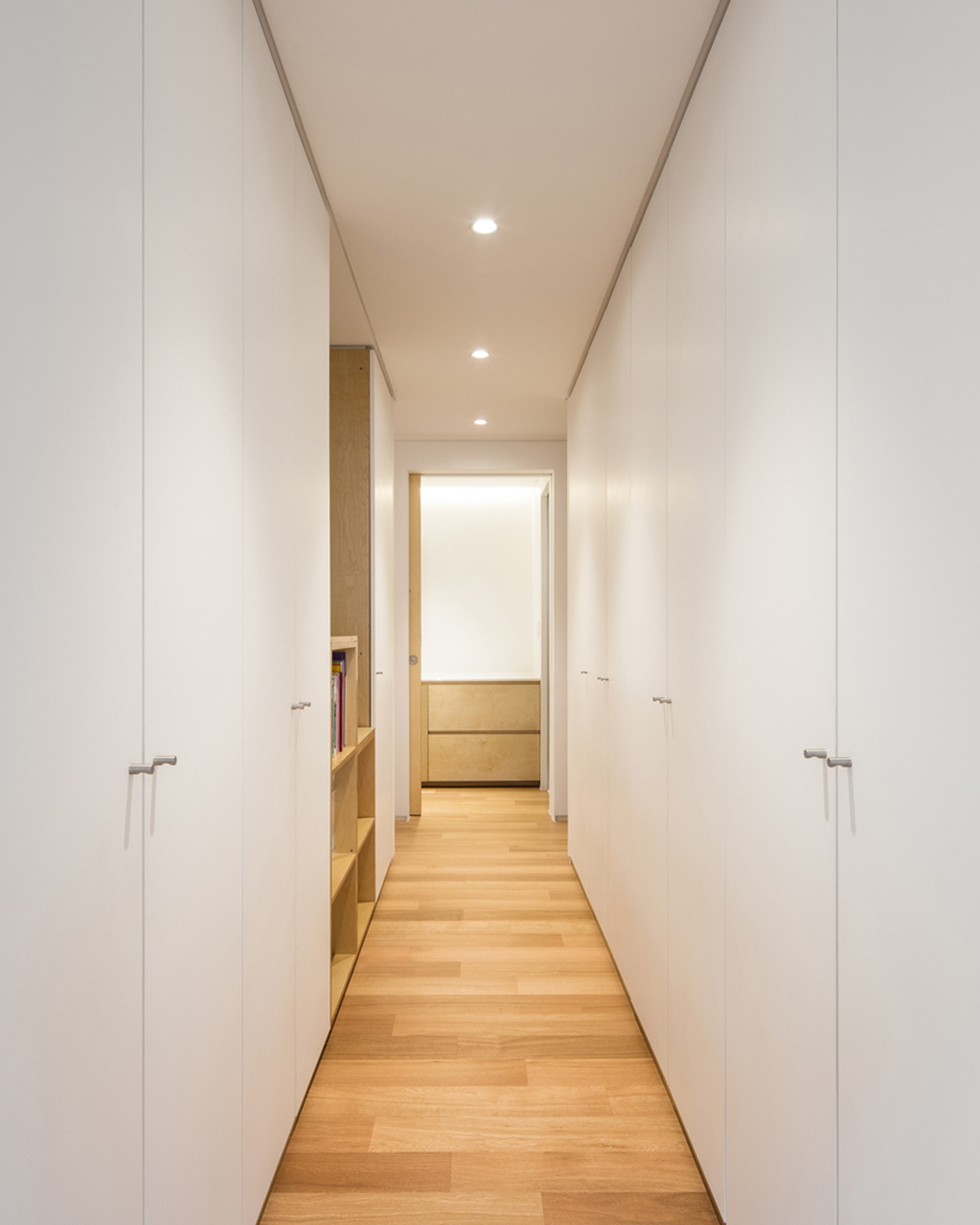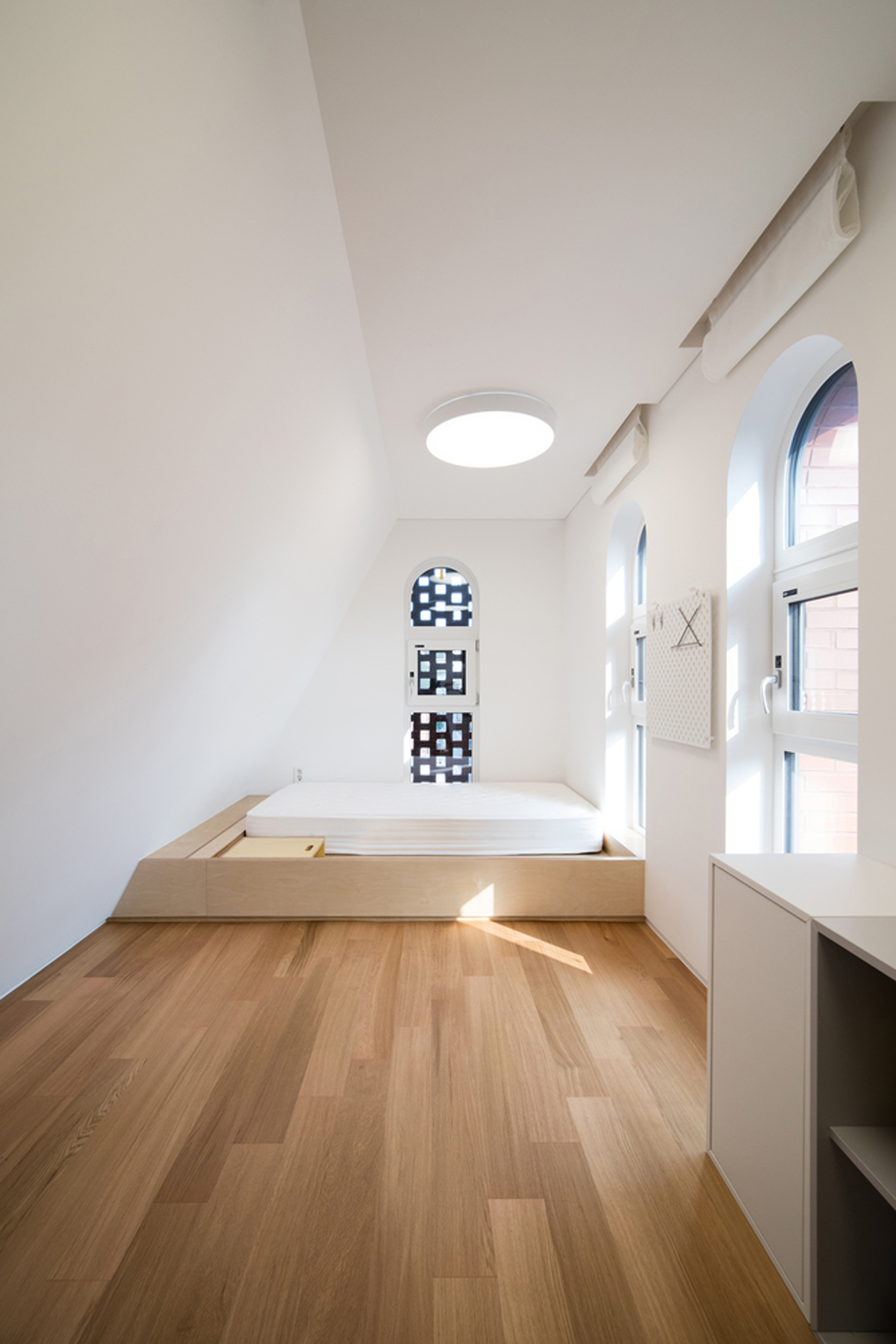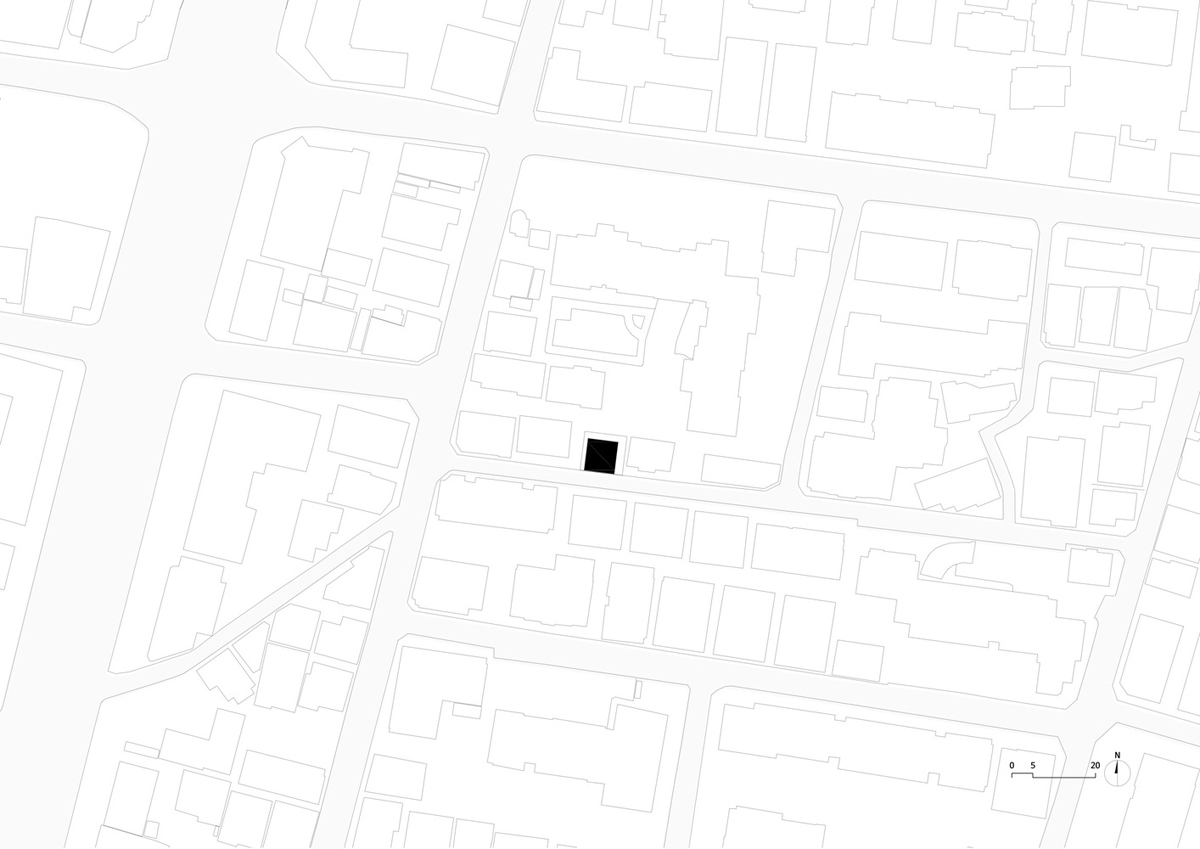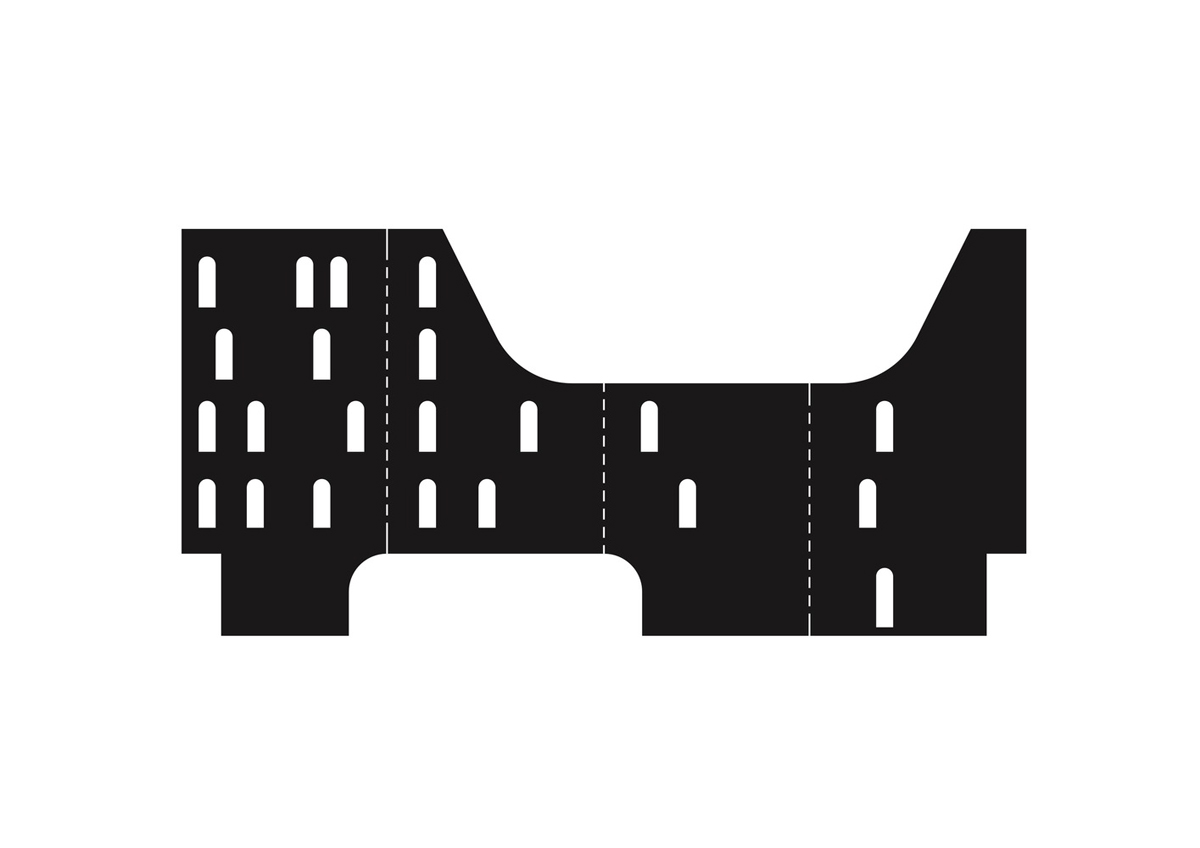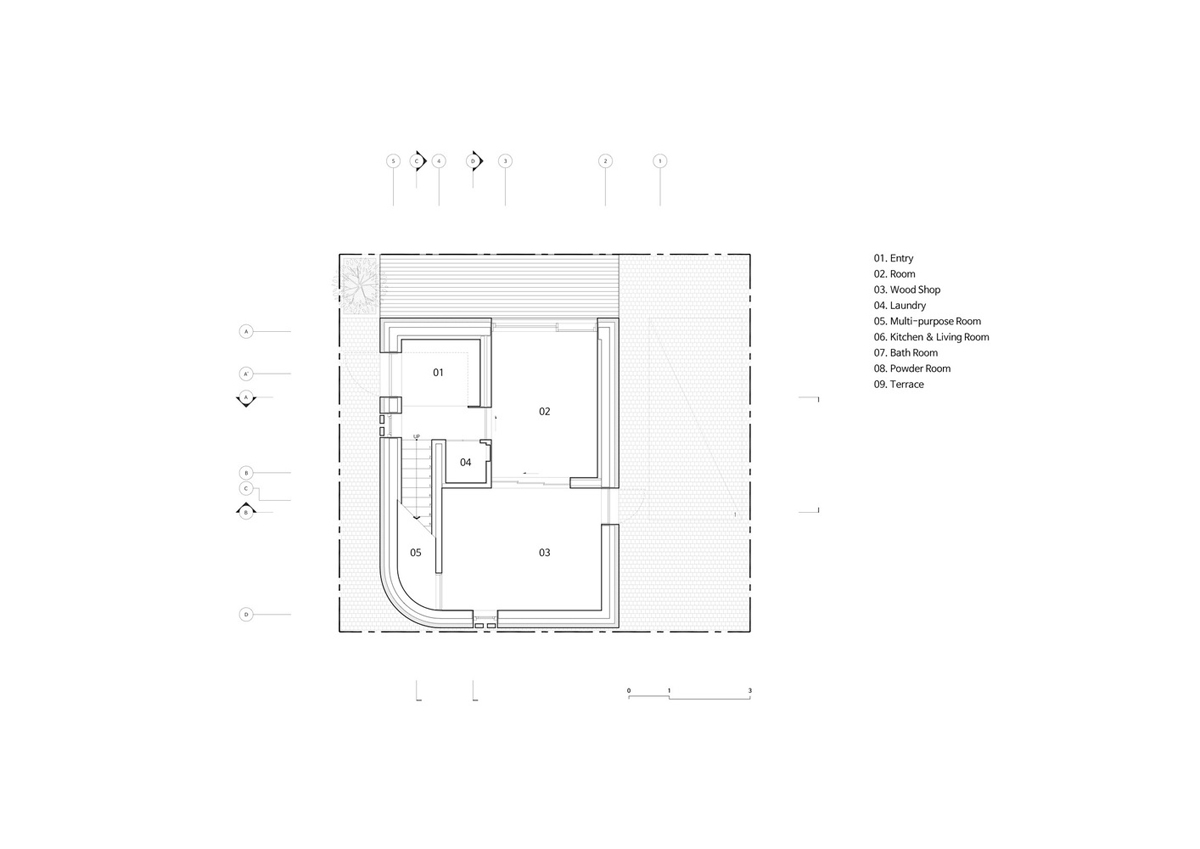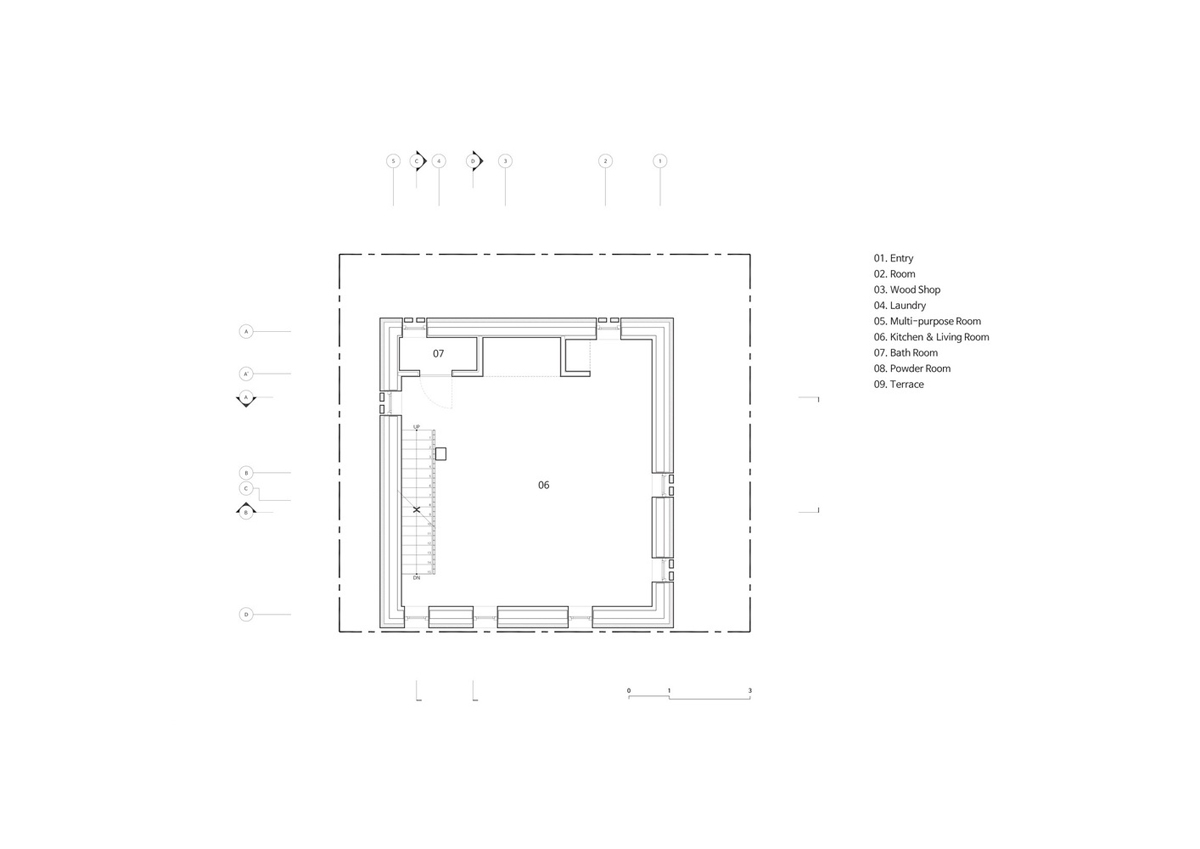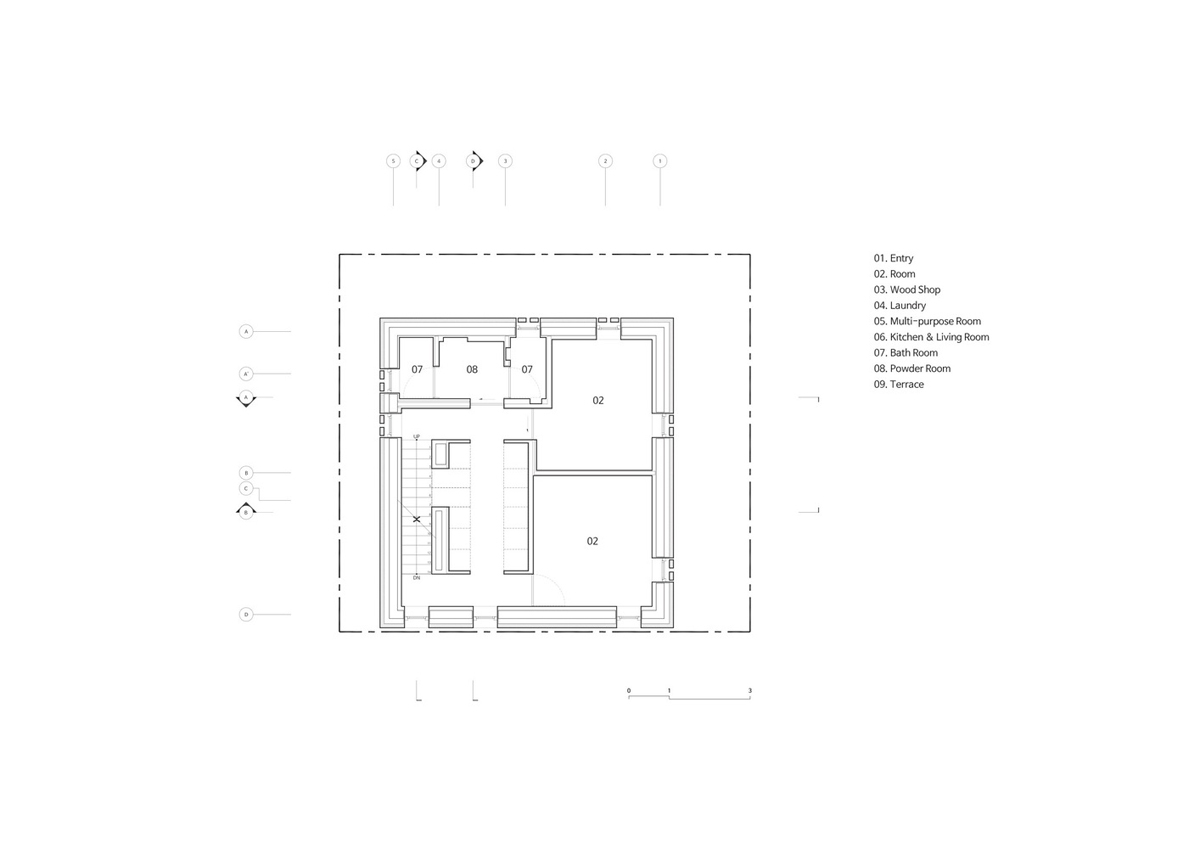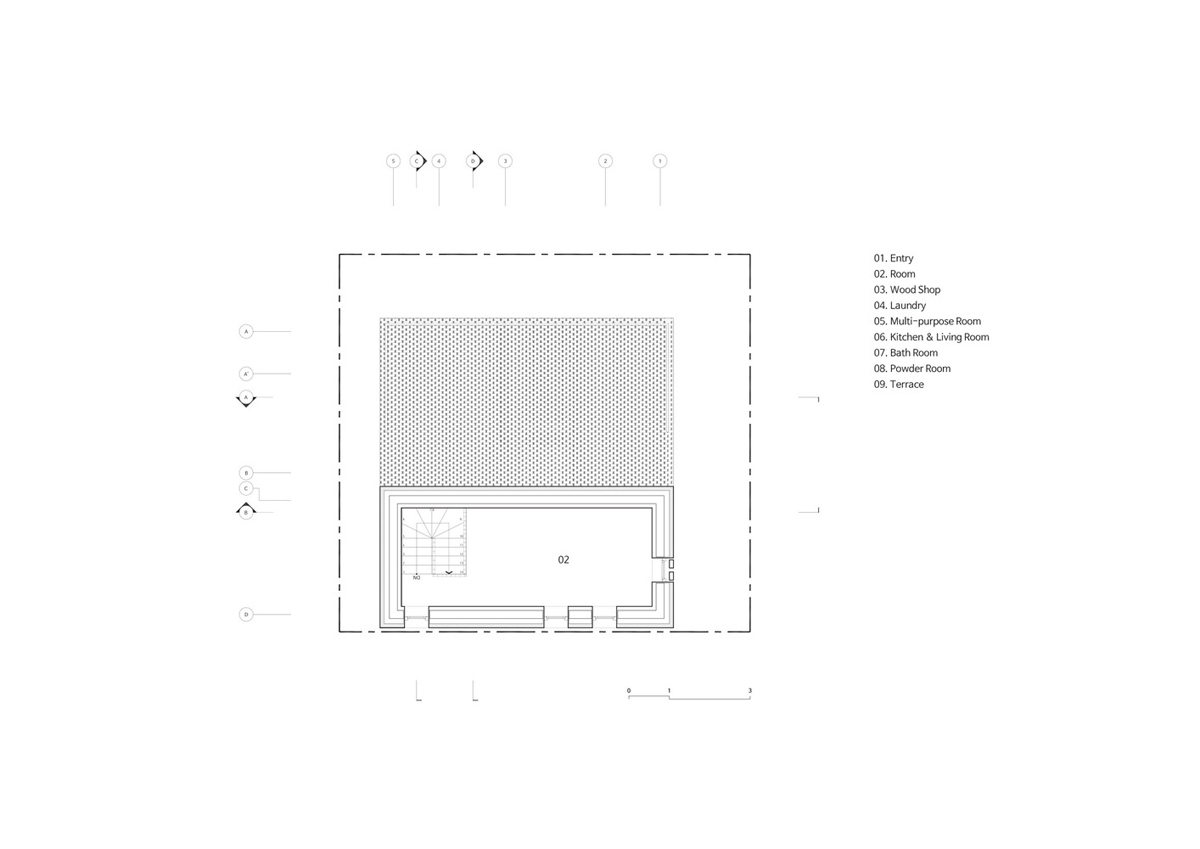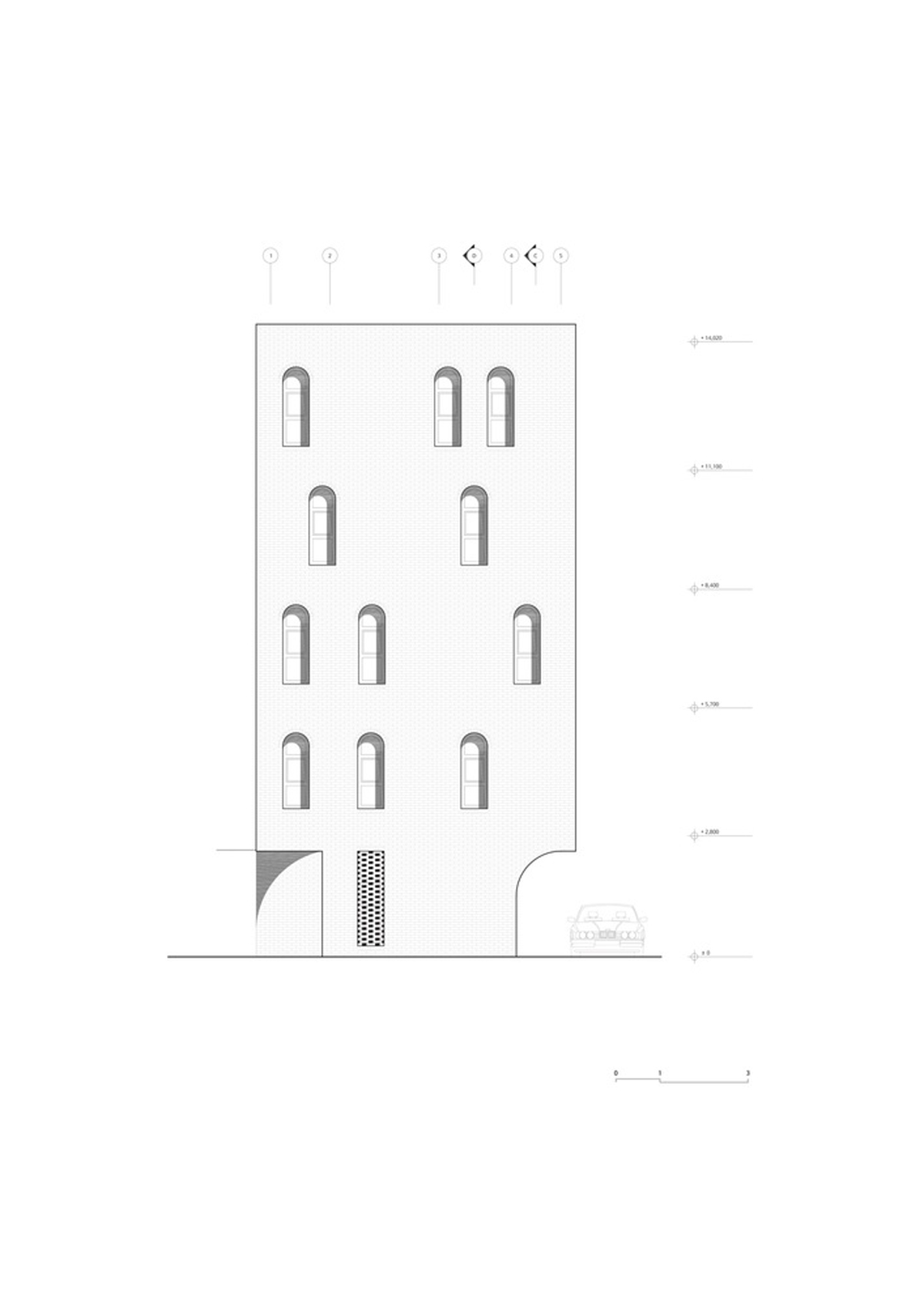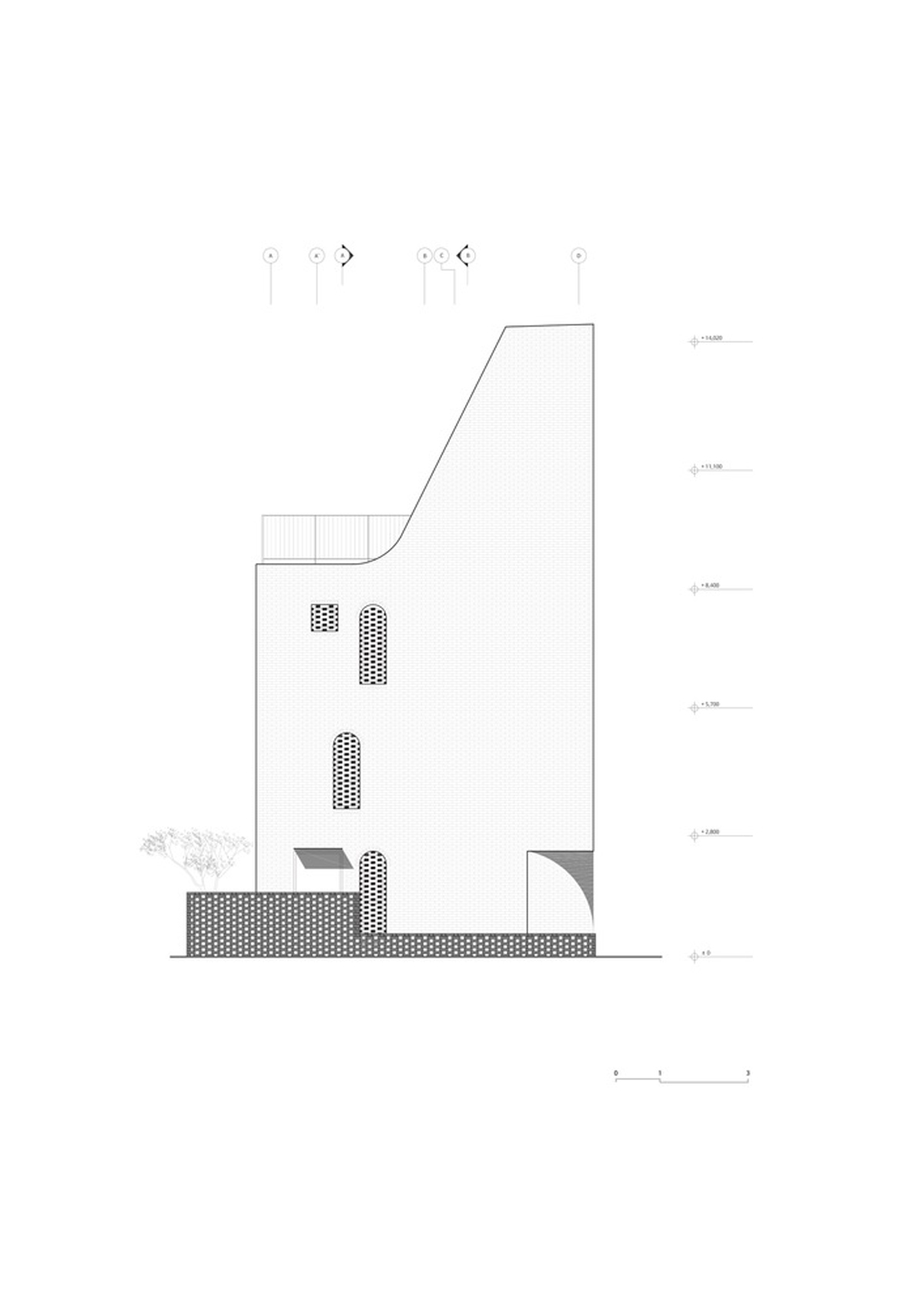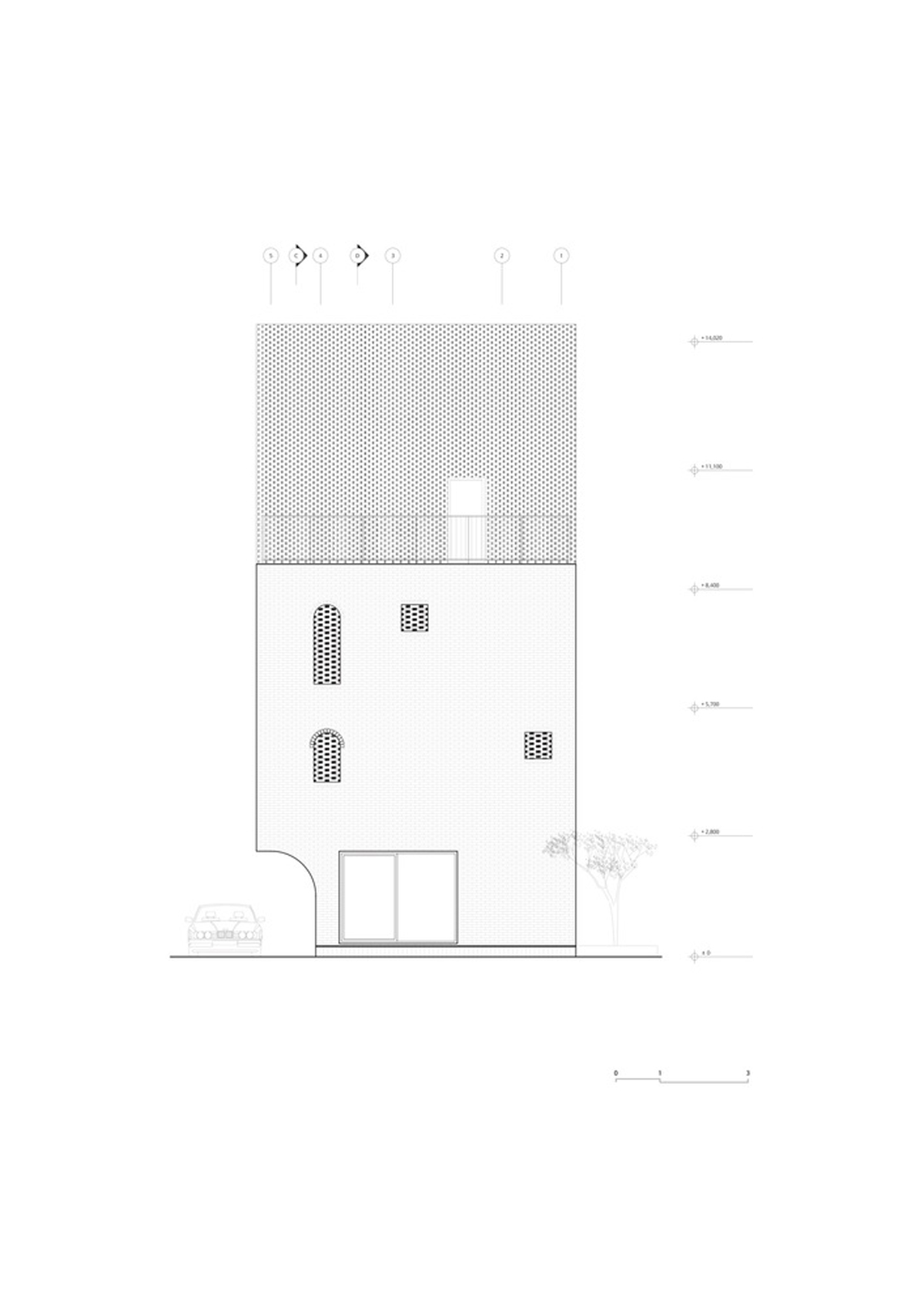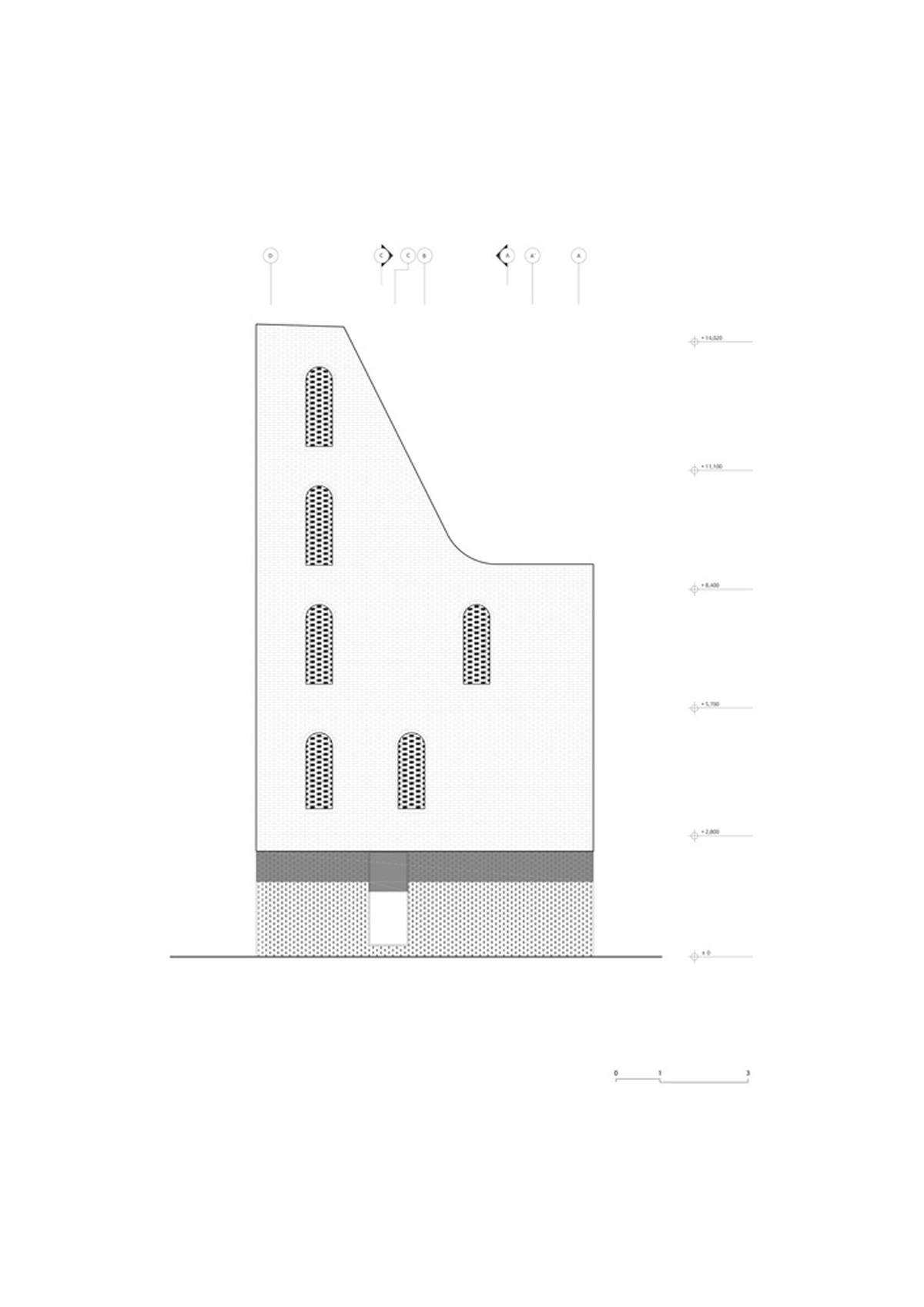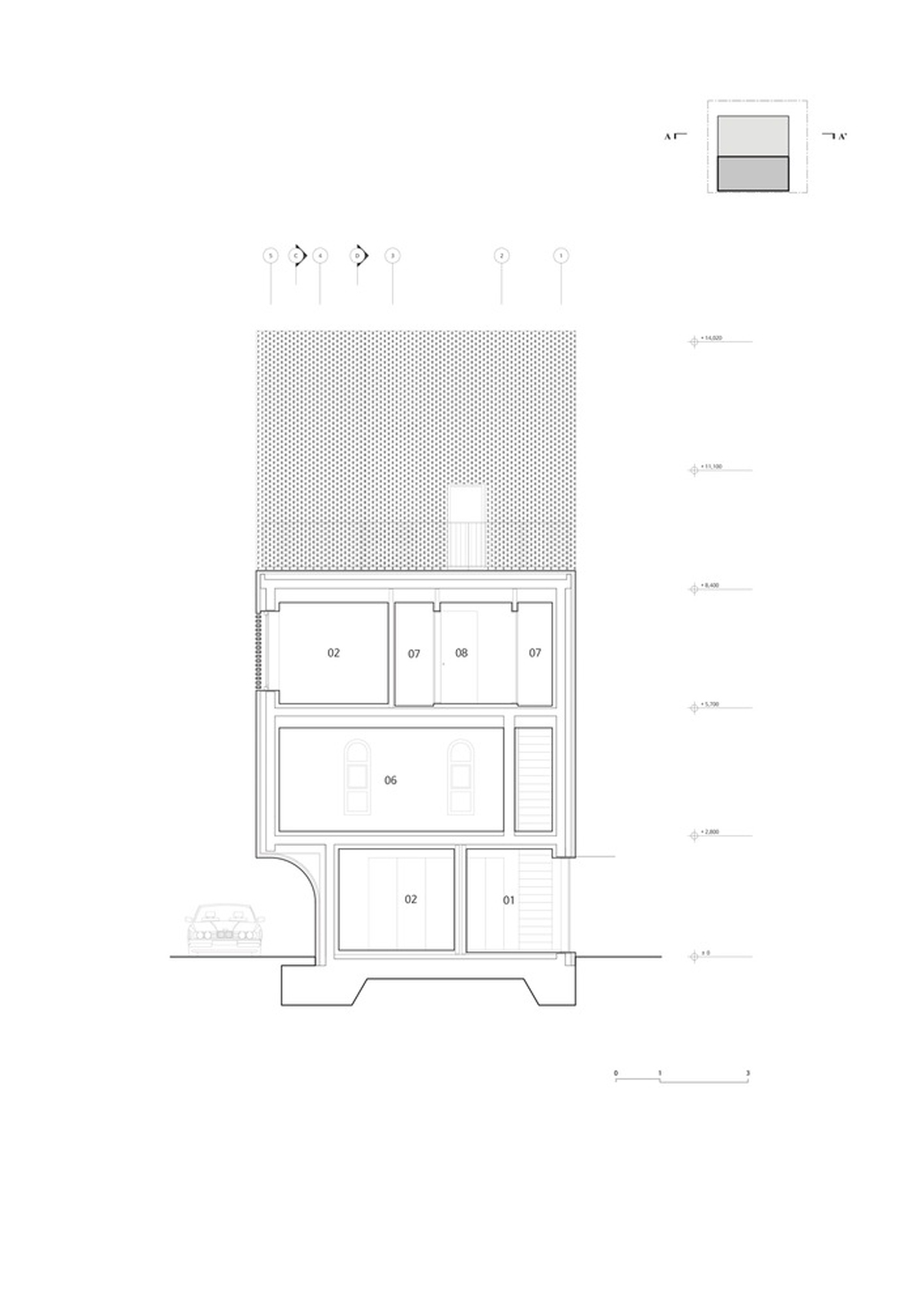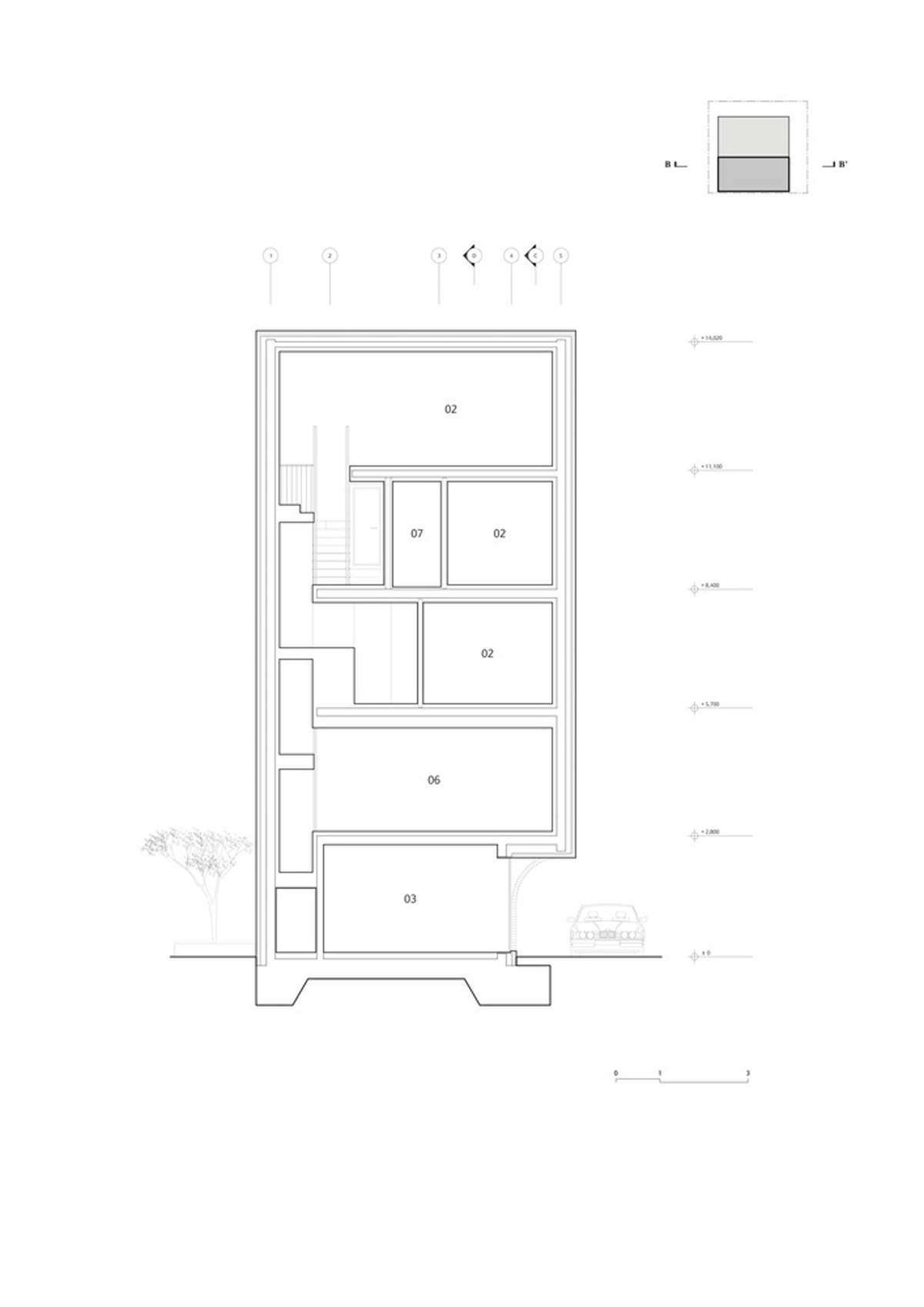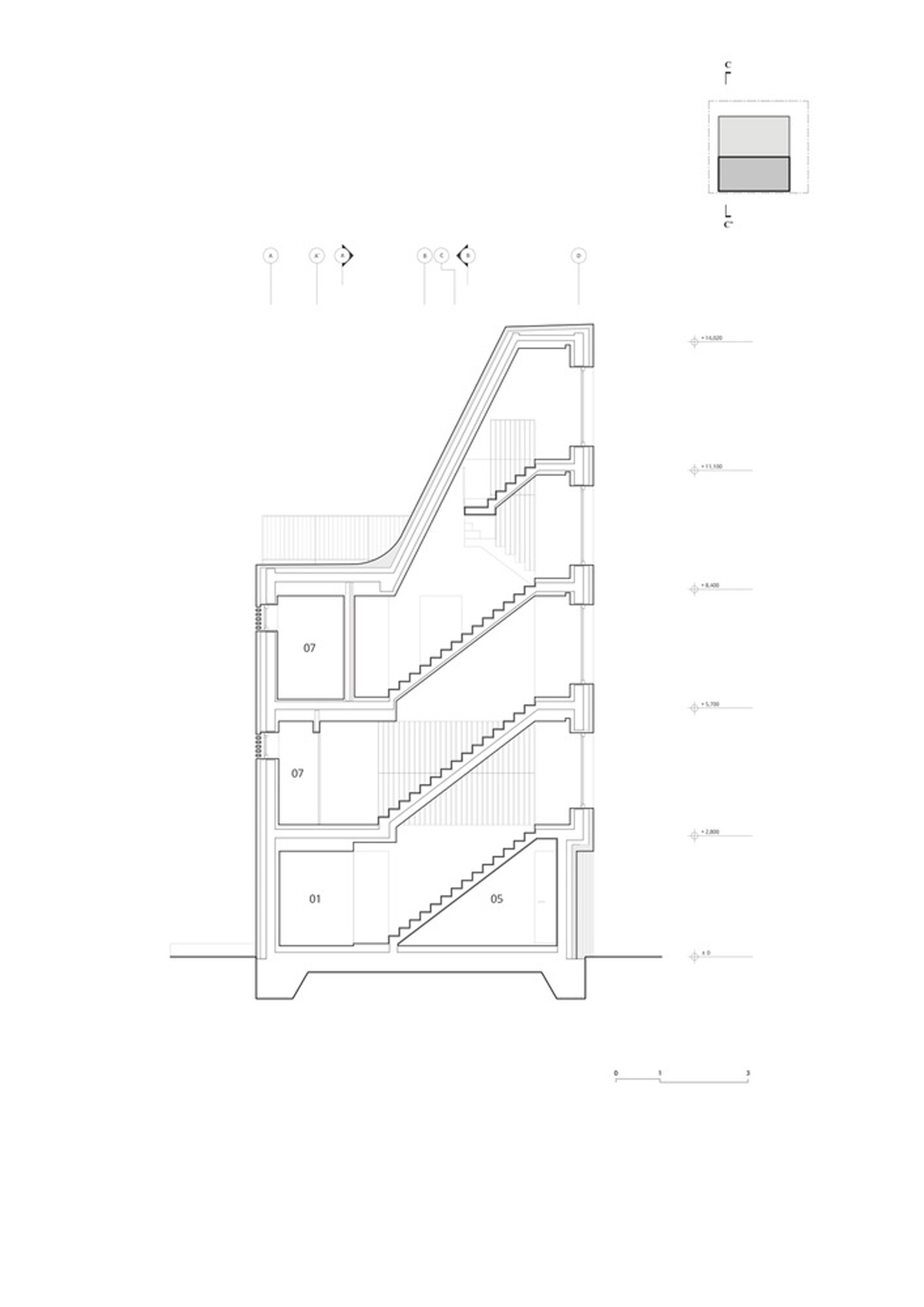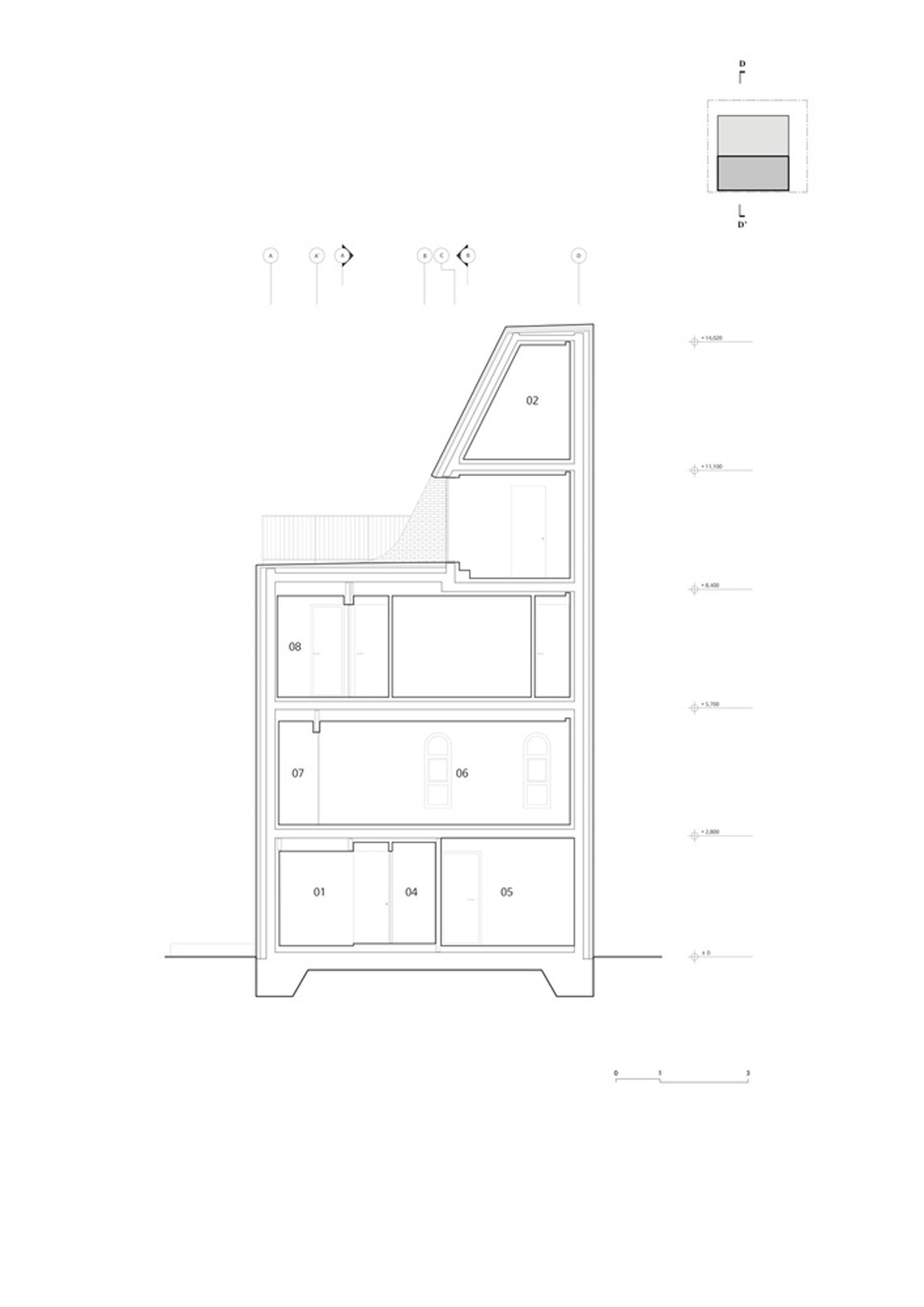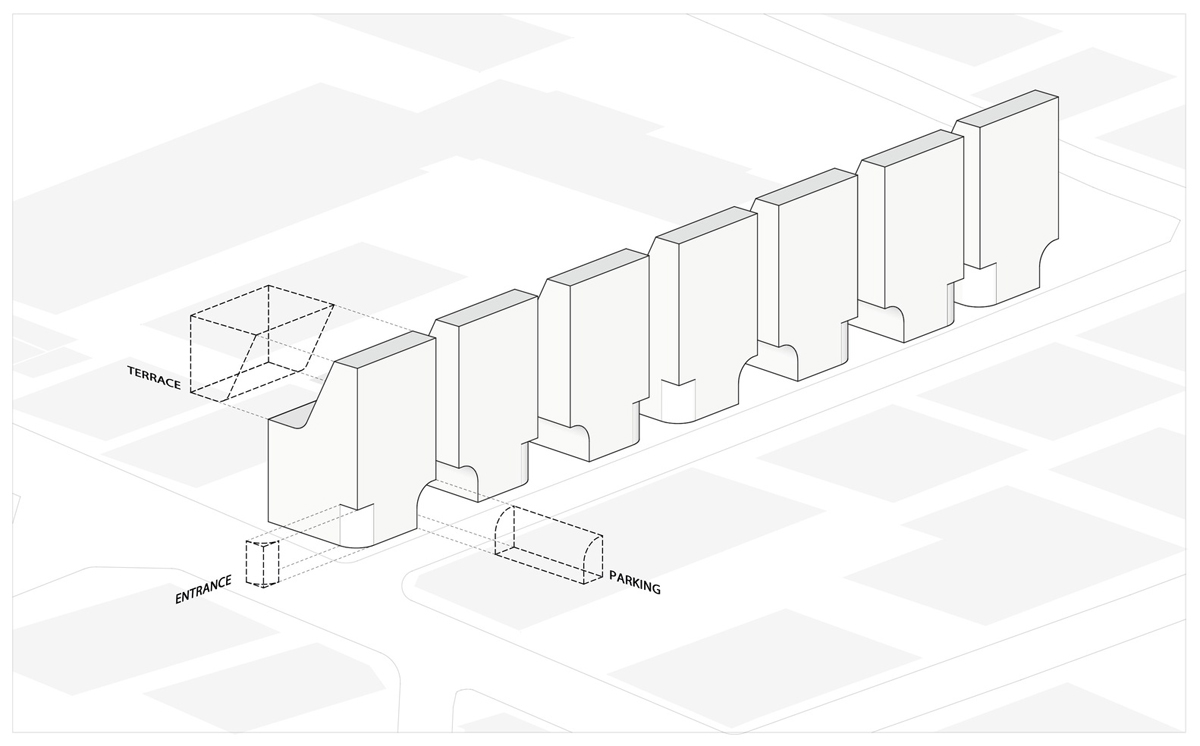 Project team:
Seung Teak Lee, Mi Jung Lim,Jeong Eun Kim
Location:
Naebalsandong, Seoul, Korea
Program:
Single family residential
Dimension / area:
175.7 sm
Structural engineering:
Teo structure
Client:
Private
Completed year:
2018 / aug.