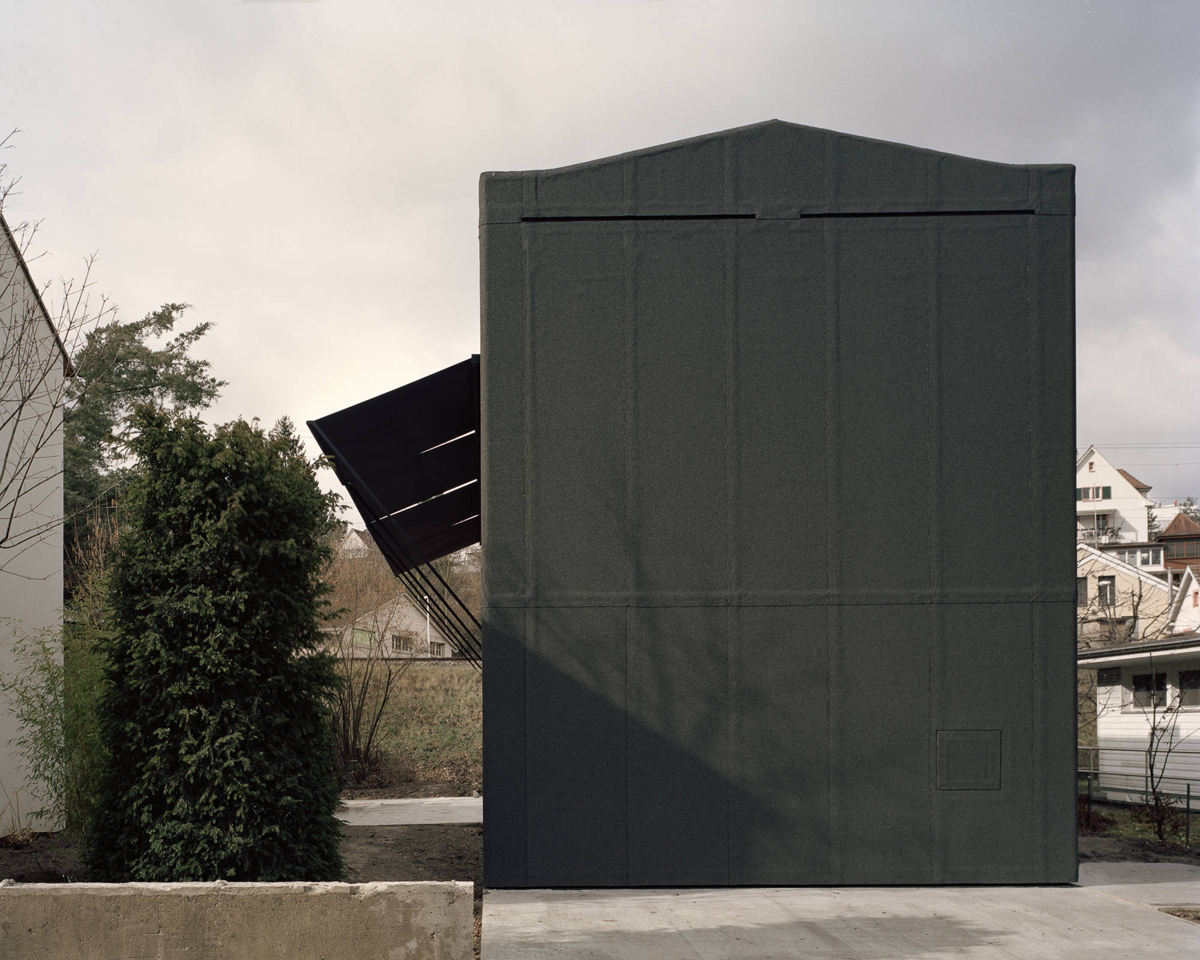 Source: Buchner Bründler website
Photography: Rory Gardiner
The residential area in Münchenstein is a quiet and very green place, with the gardens behind single-family houses extending to the railway embankment. The original house of the client, with an interior defined by a traditional closed floor plan, blends into this spatial logic. The desire to make maximum use of the area for open living led to a new construction. The new building respects the prevalent layout with the back gardens.
One of the mirror-image halves of an originally semi-detached house was removed in a radical gesture: the new building was set alone surrounded by greenery. The narrow face of the new construction recedes from the street and extends far into the depth of the plot. This generously opens up the interior along the lengths of the structure to the neighbouring gardens and surrounding trees. A reduced design vocabulary is implemented: four walls and a flat gable roof make up its architectural geometry. A black bitumen skin adds to the sensual presence of this essence of the concept "house". Starting from the roof, it covers the entire building and endows the formal simplicity with depth and dense materiality. Its appearance changes with varying light conditions.
The reduction of formal elements is complex in detail, the execution managing without any hard cuts. The line of the roof for instance continues as guttering and then as a wall surface, all intended as one shape. The entrance door is designed as an openable part of the facade. Large black pivot arm awnings stick out sideways like a second skin. They impart the geometry of the building with the lightness of a pavilion. A view of the greenery outside is retained even though shade is provided. The interior is designed as a flowing open space, marked only by a central core. On the ground floor, this holds the kitchen dividing the space into a living and dining area; a bathroom takes up this space on the top floor. A harmonious colour and material design characterises the interior composed of concrete, smoothed gypsum, aluminium and wood glazed silver grey. Windows, as simple openings in the walls, frame the landscape like pictures. The black house becomes a backdrop for the greenery of nature.