Fuente: Jasper Morrison
Jasper Morrison es uno de los diseñadores industriales más influyentes de hoy en día. Nacido en Londres, es famoso por su estilo elegante y su enfoque minimalista. A lo largo de su carrera, se ha esforzado por crear una belleza simple, pero funcional, en objetos de uso cotidiano.
Morrison estudió diseño en Kingston Polytechnic School e hizo sus estudios de postgrado en el Royal College of Art. En 1986, un año después de graduarse, abrió su Oficina de Diseño en Londres.
Cita sus primeras inspiraciones en el estudio de su abuelo. Durante sus años de estudiante, Morrison se interesó por el trabajo de los pioneros modernistas como Buckminster Fuller, Jean Prouvé y Le Corbusier. Otra fuente de inspiración fue el mobiliario extravagante que vio en la primera exposición del movimiento Memphis en Milán en 1981.
Jasper Morrison estaba decidido a diseñar para la producción industrial. En lugar de hacer piezas a mano, como lo hacían muchos diseñadores, recorrió Londres en busca de pequeños talleres industriales que hicieran pequeñas cantidades de objetos a partir de componentes industriales ya hechos. Poco a poco se ganó la confianza de fabricantes como SCP, FSB  fabricante alemán de manijas de la puertas, Cappellini fabricante italiano de muebles y Vitra, empresa de muebles suizo.
También ha colaborado en diseños más complejos como el sistema del tranvía para la ciudad de Hanover o, la colaboración con Herzog & de Meuron, arquitectos del museo Tate Modern de Londres, para amueblar sus espacios públicos.
Ha publicado varios libros sobre diseño y su trabajo ha sido expuesto en numerosos museos internacionales.
Algunos de sus diseños:
Thinking Man's Chair, 1986

Prototyped for an exhibition of chairs in Japan, with handwritten dimensions.
Photo: James Mortimer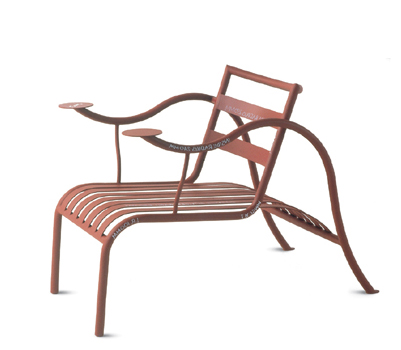 Plywood Chair, 1988
Constructed from plywood, glue and screws. Originally made for the installation «Some New Items for the Home» in Berlin.
Photo: Studio Frei/Vitra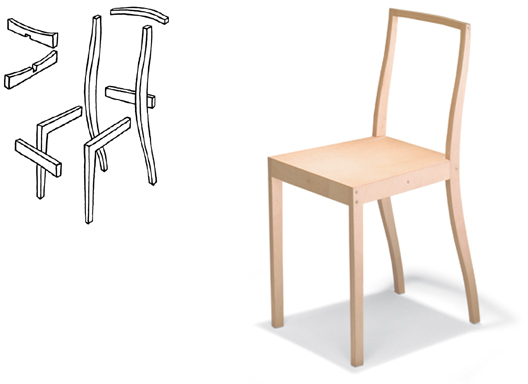 Sim, 1999
Stacking, linking, multipurpose chair. Two-piece polypropylene moulded seat and back with chromed steel frame.
Photo: Walter Gumiero/Cappellini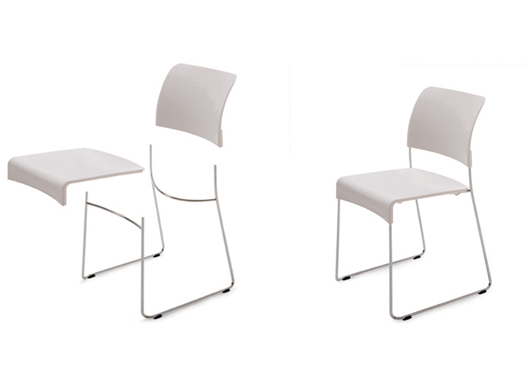 Hi-Pad, 1999
Moulded leather or fabric upholstered chair with satin stainless steel base.
Photo: Bitetto & Chimenti/Cappellini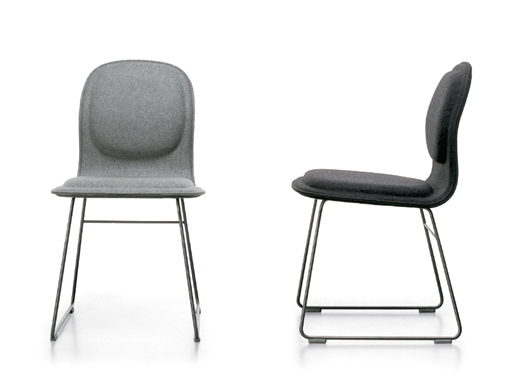 Tate Chair, 2000
Stacking chair, designed for Tate Modern, London. A development of the Hi-Pad chair, available with upholstered or wooden chair shells. Stainless steel base.
Photo: Walter Gumiero/Cappellini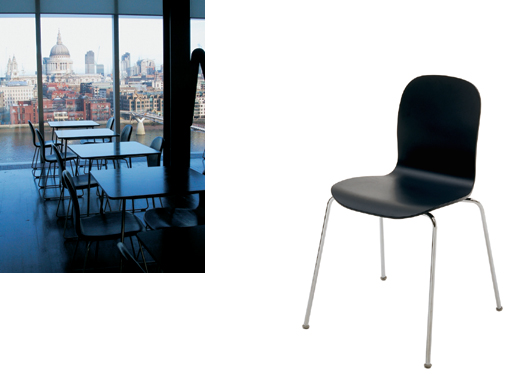 Morrison Stools, 2003
Stool in three heights with plywood and multi-density polyurethane foam seat. Fixed cover in fabric or leather. Satin stainless steel legs, polypropylene feet.
Photo: André Huber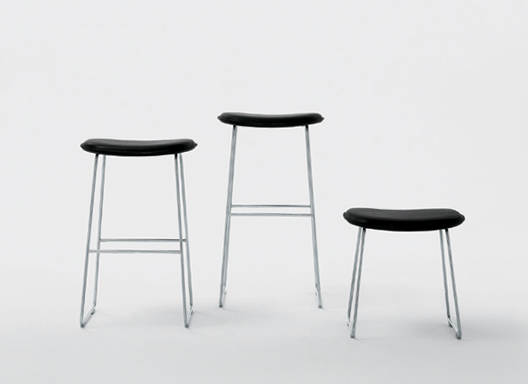 Botan bench, 2013
Cedar bench, available in two sizes.
Photo: Yoneo Kawabe / Maruni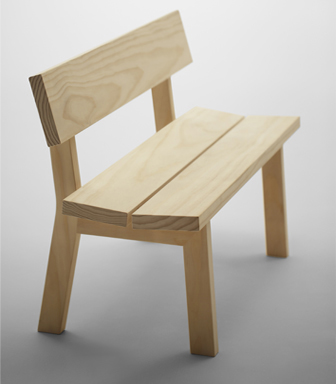 Big Wood Table, 1993
A big work table, beech wood frame and laminated top with beech edge.
Photo: Walter Gumiero/Cappellini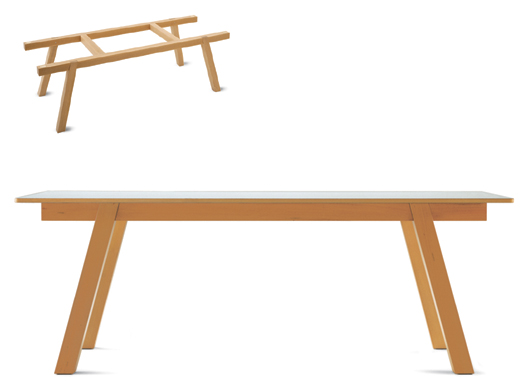 Gamma, 1999
Polyester painted or oak veneered dining table in two sizes.
Photo: Bitetto & Chimenti/Cappellini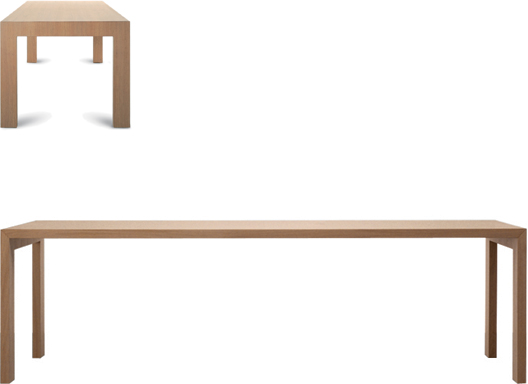 Nezu low tables, 2012
Frosted glass tables.
Photo: Glas Italia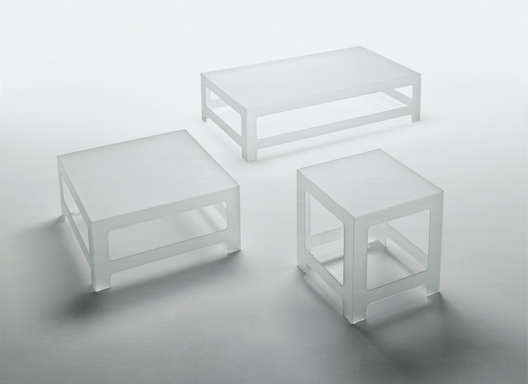 Smithfield, 2009
Pendant light in powder coated steel with a plastic diffuser. 

Elan Sofa System, 1999
Upholstered seating units constructed from multi-density polyurethane foam, feather cushions and stainless steel legs, available individually or connected to create larger seating arrangements.
Photo: Bitetto & Chimenti/Cappellini

Simplon, 2003
A series or tables and storage units. Manufactured from aluminium honeycomb composite and solid aluminium. Finished using a selection of natural oak, polished lacquer and anodisation.
Photo: André Huber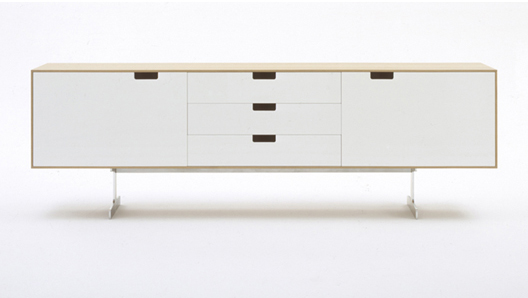 Wall clock, 2008
Wall clock with black or white face.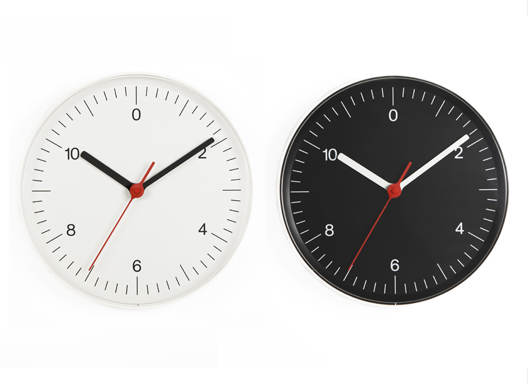 Doorhandle Series 1144, 1990
Manufactured from cast aluminium, finished with clear anodizing. Now, also available in stainless steel.
Photo: Hans Hansen/FSB