Fuente: Carmody Groarke
Fotografía: Christian Richters, Luke Hayes and Carmody Groarke
Each Autumn Frieze Art Fair presents works by more than 1000 artists represented by contemporary national and international galleries. The fair is hosted within a 20000m2 temporary venue built from tent structures within the remarkable context of Regents Park, London. Frieze Art Fair promotes living artists and hosts a curated programme of talks, commissioned art installations and film projects, many of which are interactive and performative, thereby encouraging visitors to engage with art and artists directly during the four day fair.
Working closely with Frieze, Carmody Groarke has developed a concept that offers more premium gallery space within the fair tents than in previous years. Furthermore, the studio has provided a new experience for the fair by constructing a series of interlinked, translucent pavilions surrounding the perimeter of the large exhibition tents. The pavilions, located adjacent to the exhibition spaces, are timber-lined 'rooms' arranged around the existing trees within the park and contain the public hospitality and VIP functions.
The project also includes a series of architectural installations within the main exhibition tents. The installations – composed of coloured, felt-lined rooms – are informed by the function of public squares and provide opportunities for rest and refreshment.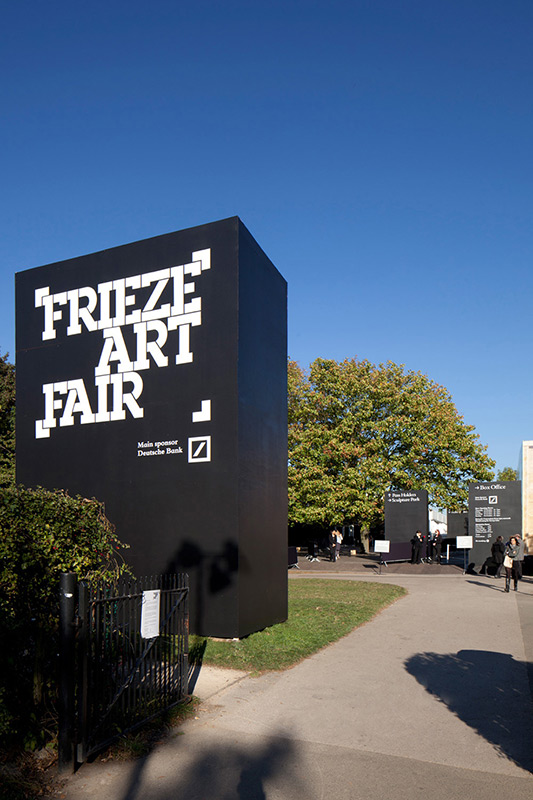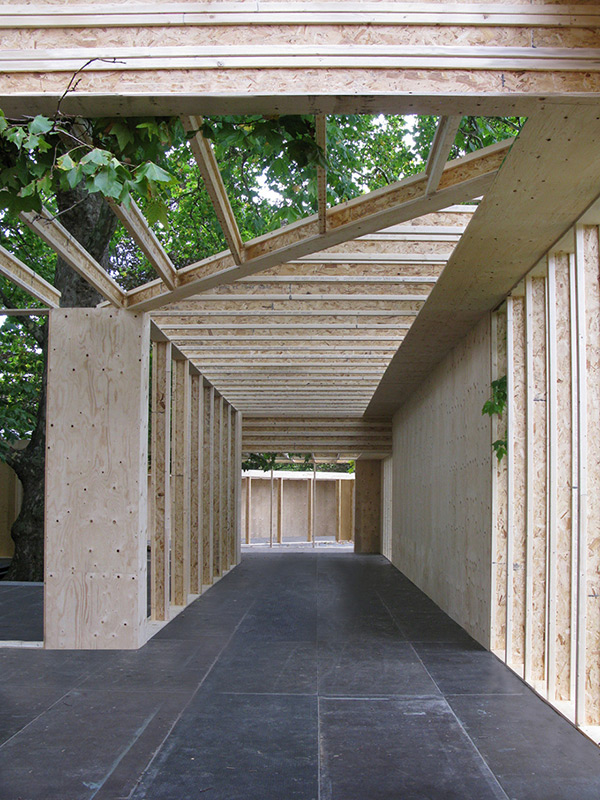 Client:
Frieze Art Fair
Location:
Regents Park, London
Status:
Completed
Model:
Carmody Groarke
Photography:
Christian Richters, Luke Hayes and Carmody Groarke
Model photography:
Richard Davies