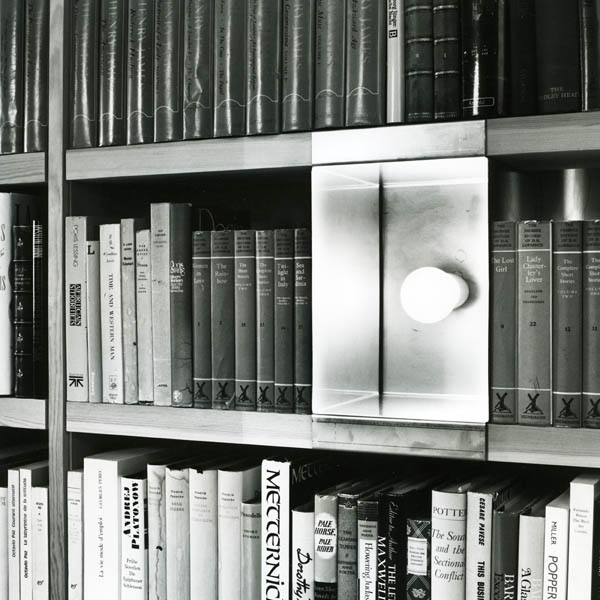 Fuente: Carl-Viggo Hølmebakk
Fotografía: Carl-Viggo Hølmebakk
The program for the project was an interior rebuilding of a library for about 3,000 books. The house, built in 1953, is situated in a residential area outside the city of Oslo. The room is in the northeast corner of the house, with a window facing high spruce trees. The work included design of furniture and lighting. The library was developed as something complete-in-itself: as one piece of furniture placed inside the existing structure.
The main intention was to establish a place where you could find complete silence and privacy with the book, and at the same time be in the very centre of the house (near kitchen, dining-and living room). The way to implement this autonomy was the introduction of a grid system. A layout of nine square «modules» (1180 x 1180 mm) was fixed as a determinating geometry, to which the interior components related. In this way the geometry became decisive for the span of the bookshelves, the size of the window, the position and size of the ceiling lamp, etc. The vertical corner niches serve as an architectural adapter to the existing measures of the room, and made it possible to have all fixtures prefabricated by the cabinetmaker. These niches became a significant feature of the library, giving the room an element of the gloomy and incalculable. The corner niches also proved to be useful for technical installations, switches, ventilation, etc.
The window was conceived as a cut-out of the shelves: a place to stand by the light and rest the opened book in the deep window frame. The double door is the only entrance to the room and work as a noise-lock. The two-phase door arrangement also emphasizes the private and near-ritual qualities of the room. While the outside door is rather discrete (facing the living room), the door on the inside approaches the form of a cabinet. The existing oak floor was sanded. The wall and ceiling panels are made of pine plywood mounted with screws to a wooden framework. Door, window, bookshelves and table are made of massive pinewood, joined with wooden plugs and dovetail joints. Chair and footrest are made of pine plywood. No visible surface has any form of coating. Doorknobs and light armatures are of stainless steel.
The library project enforced considerations of basic geometrical problems. On one hand, there was an obvious lack of freedom (and precision) in the relation between the grid system and the functions of the room. On the other hand, the specific functions seemed to gain presence, and even clarity, in the meeting with the «inadequate» geometry.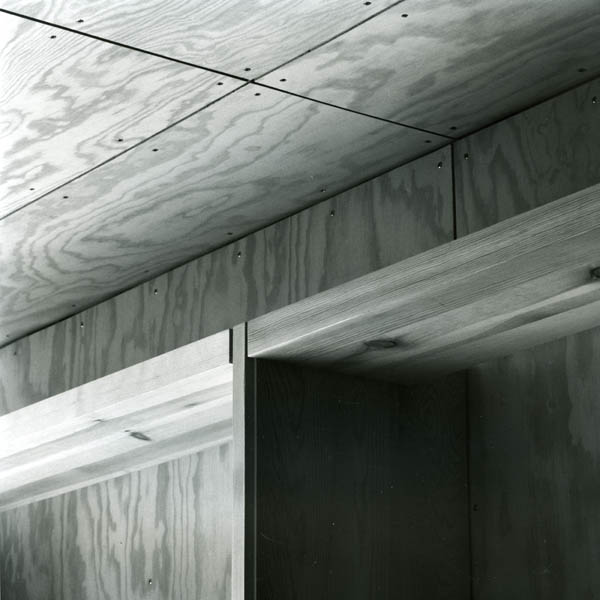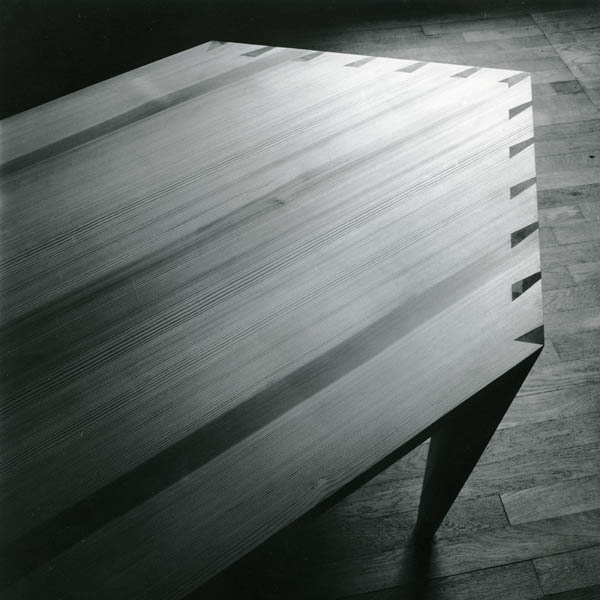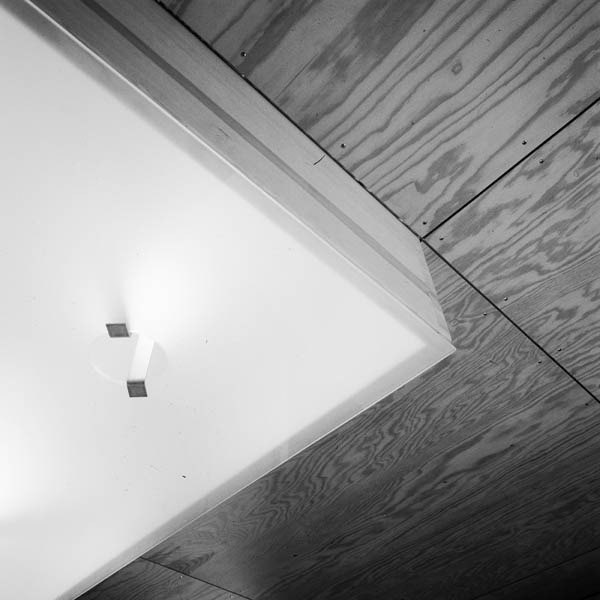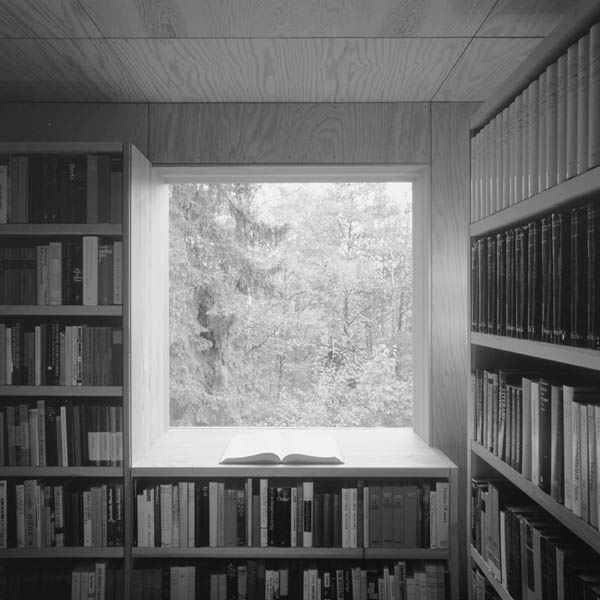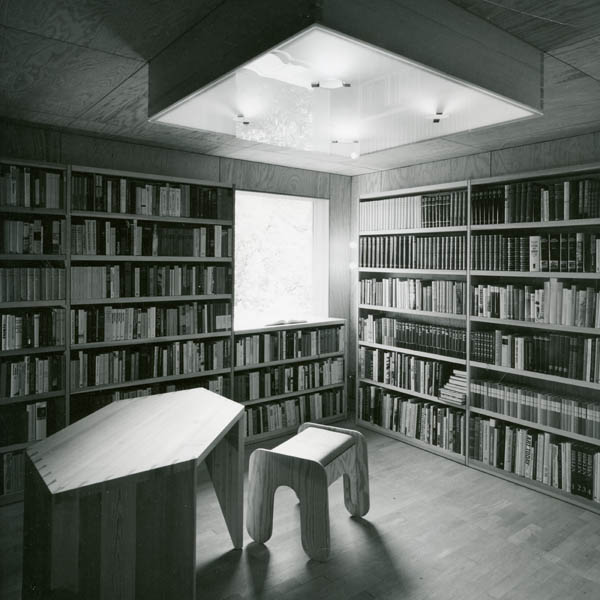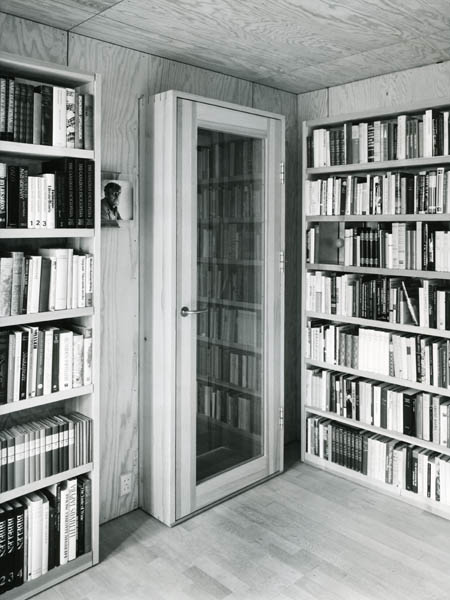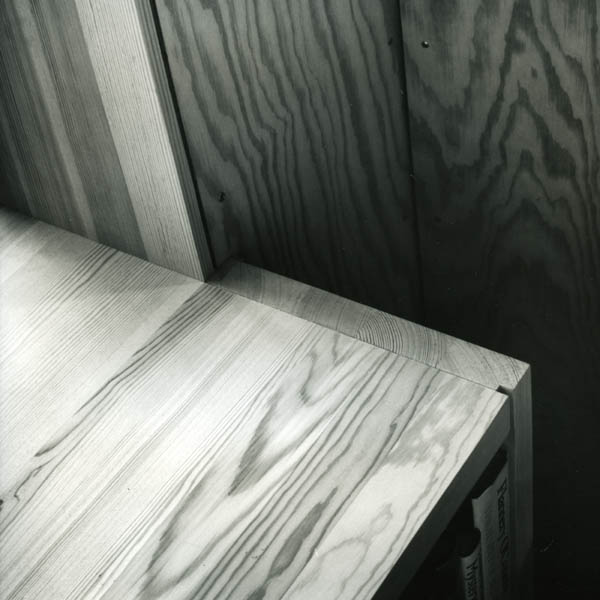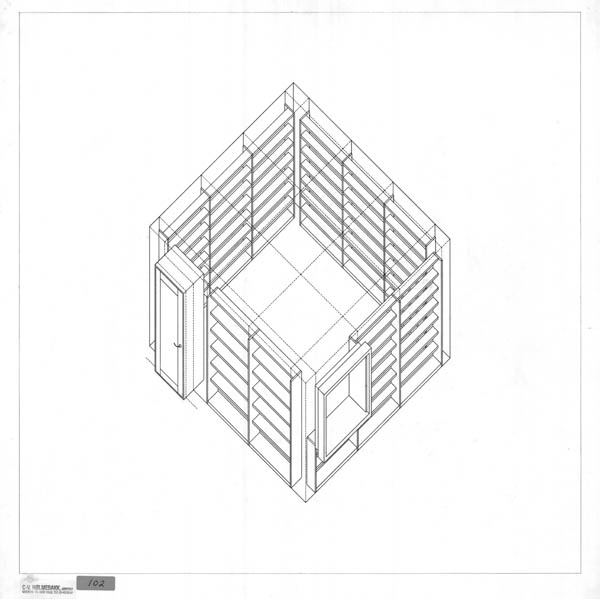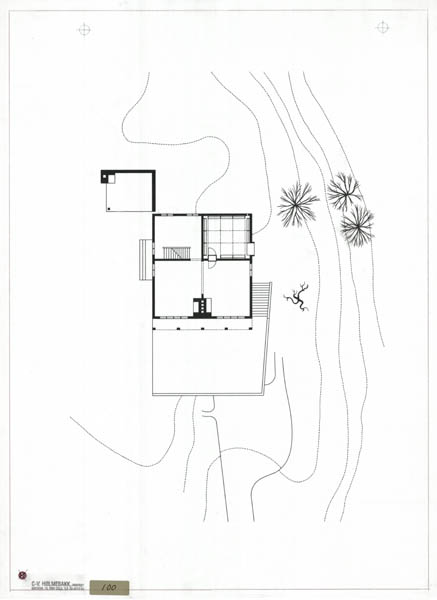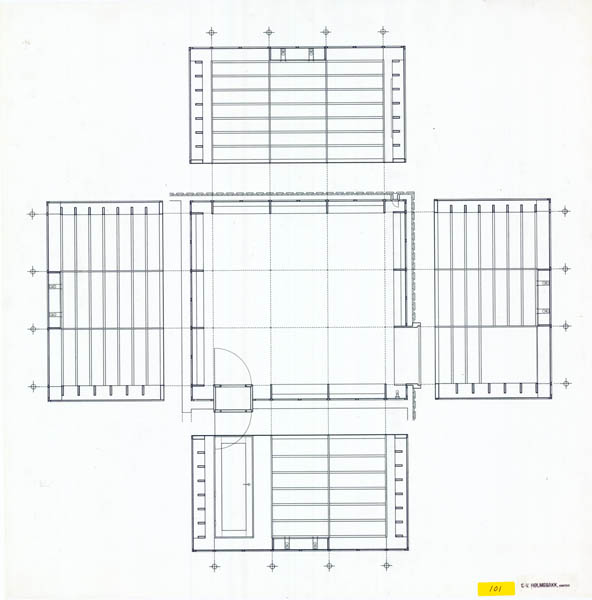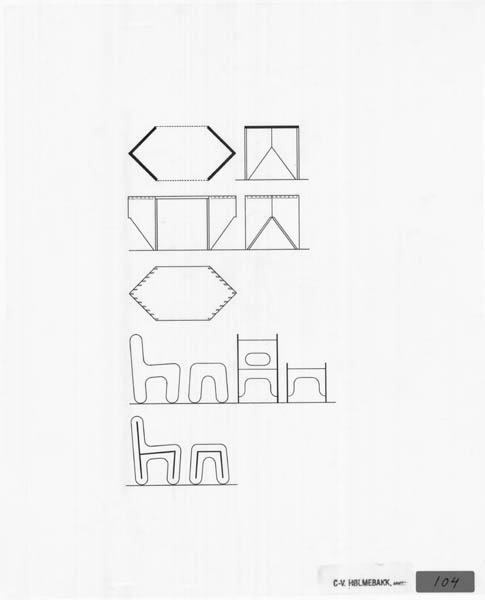 Link al proyecto completo en Carl-Viggo Hølmebakk
Otros proyectos en HIC> de Carl-Viggo Hølmebakk