Sorteamos la última edifición de la 2G n75, monografía de Amunt Architekten. ¡Llévate una gratis! Síguenos en facebook, instagram y twitter, comparte la publicación del sorteo y participa!
Entre todos los seguidores que hayáis difundido la publicación, se sortearan los cinco ejemplares del 2G número 75 el JUEVES 1 DE JUNIO 2017.
+ info aquí
***
We're drawing the last edition of the magazine 2G n75 of Amunt Architekten. Participating is very easy! Follow us on facebook, instagram and twitter, and share the draw post with your friends!
Among all the followers who have spread the post, the five copies of 2G number 75 will be drawn on THURSDAY 1st JUNE 2017.
+ info here
The project: JustK House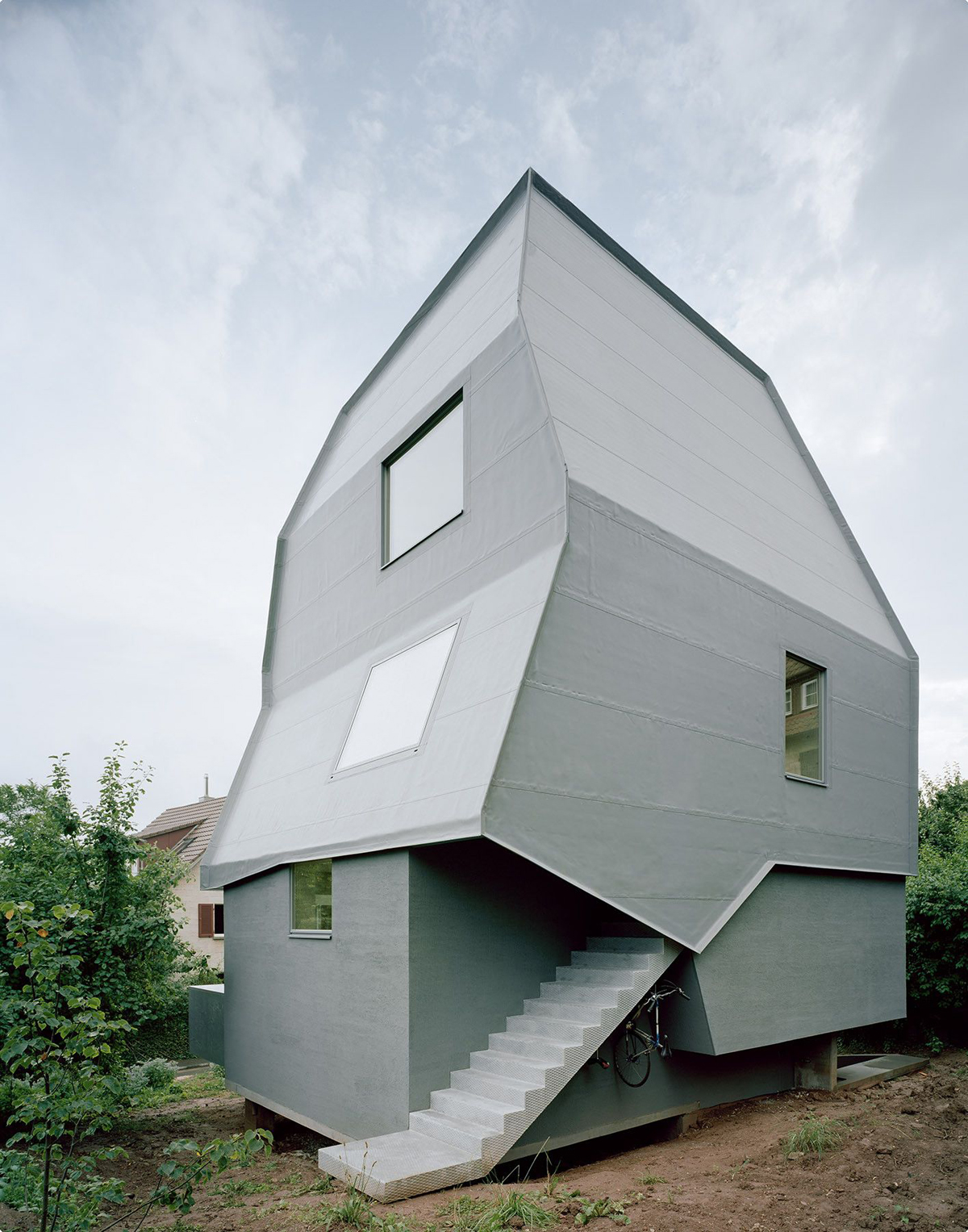 Source: Amunt architekten | Afasia
Photography: Brigida González
Living Space for 4 children and 2 adults.
Zero-energy House with 2 seperate Living Units.
The Site is located in Tübingen on a south facing slope with a beautiful view on the city and towards the Tübingen castle. The old land-use plan from the 1950s only required a developable site window and the integration into the surroundings.
The client demanded, a passively heated house for the family – the parents and four children. The use of energy efficient technology, natural use of materials and existing resources makes it a sustainable building. An important aspect was the adaptability of the house to the family situation.
But what is a good living sphere? What is relevant and what are the essential needs? These were questions which were guiding us through the whole design process to make the floor plans most functional, flexible and efficient. It was the goal to achieve the most spatial quality with the minimum use of material. Spatial and Programmatic overlays provide a generous feeling, various atmospheres and open spaces.
With the compact cubature and the articulated volume of the roof the building interrelates with the surrounding grey tuff stone buildings from the 1920s which were interpreted in a contemporary way.
The house has a second live cycle. Planed for a couple with four children it can easily being split up into two separate dwellings if two of the children move out. The effective area of the house is 138 sqm. which can be separated into to units at 81 and 57 sqm.
During the warmer seasons – spring, summer and autumn – the living area can easily being extended on the huge 12 sqm. balcony and the 23 sqm forecourt.