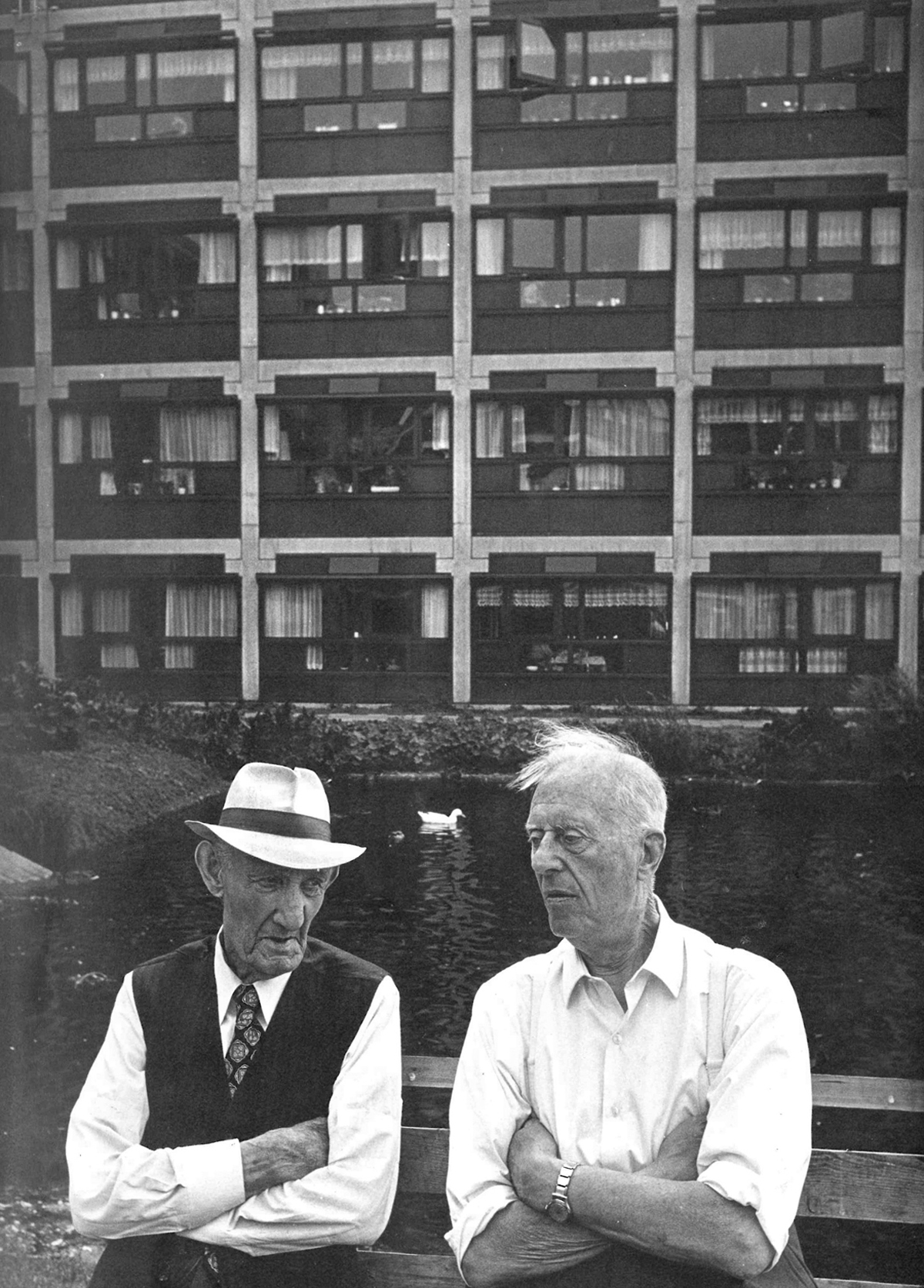 Source photos: A+U Herman Hertzberger, April 1991 pages 80-85 | Hidden Architecture blog
Housing for old and disabled people  «De drie Hoven"
The residential complex "De Drie Hoven" is intended for physically or mentally handicapped people, most of whom have reached an advanced age. Everything possible has been done to avoid a hospital atmosphere, which the emphasis on treatment-especially in the nursing home-tends to bring with it.
The main aim was to create an environment in which each person, according to his limitations, would have the greatest choice of modes of exchange: the basis of a varied social pattern within the singular world of a small town forced into a greater isolation than desirable. The living units in the different parts of the complex are situated along passageways which may be regarded as streets. They also have their own front doors, porches, and where possible, windows with a view over the "street".
The big hall, called "village green" is the center of the entire complex, a sort of communal living room suitable for a variety of uses. While such large scale events as fashion shows, plays, concerts, religious services and parties are held here, there is also provision for those who wish to indulge in the cosier activities of drinking coffee and playing cards and billiards together.
Shops, laundry, bar, library, billiard hall, open fireplace, hairdresser, bank and giro branches, hobby rooms and party covered terrace, as well as other meeting and lecture rooms are all close at hand. The complex as a structure is essentially unfinished, much as a town centre is constantly being revised within its basic street system, according to changing requirements.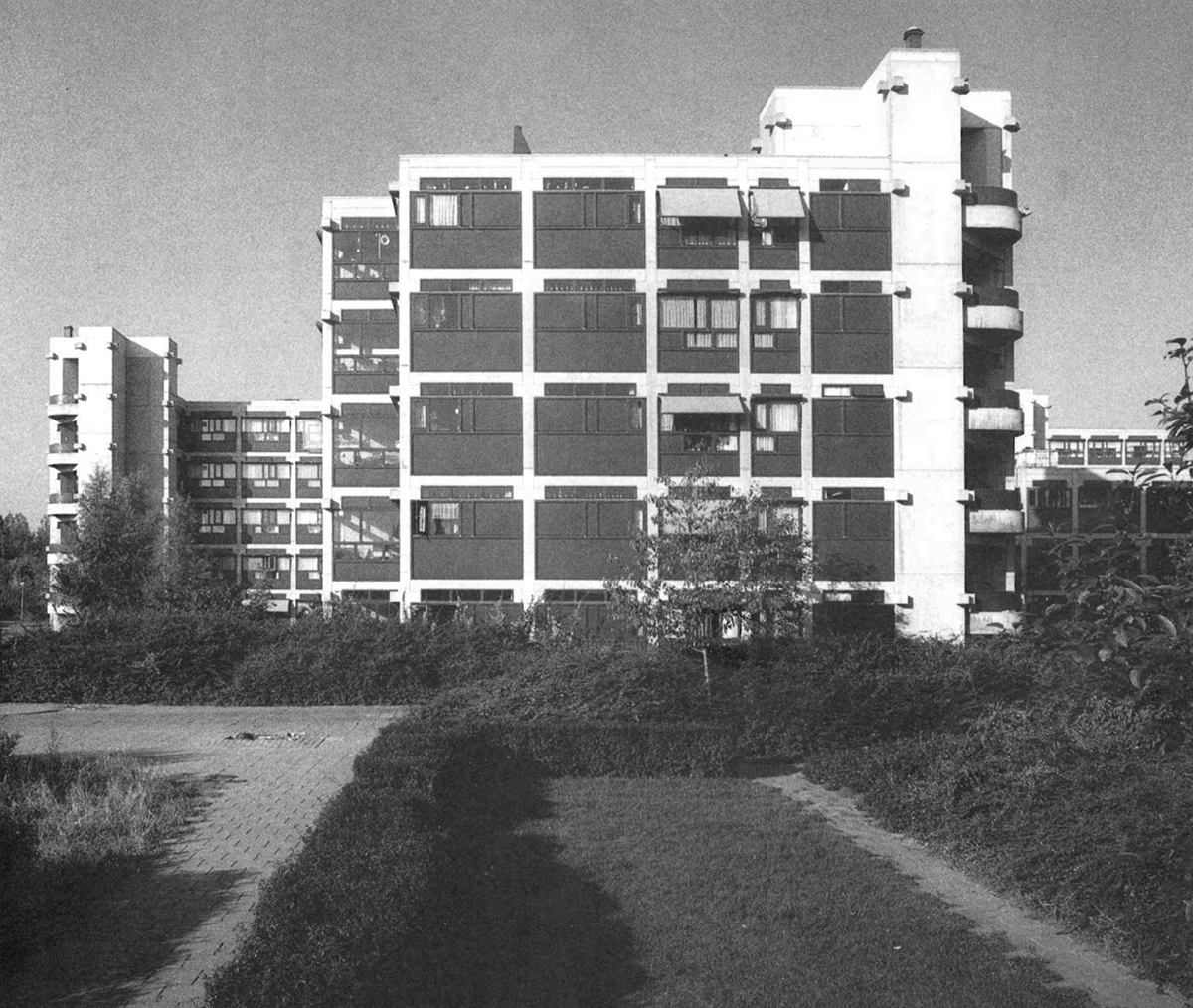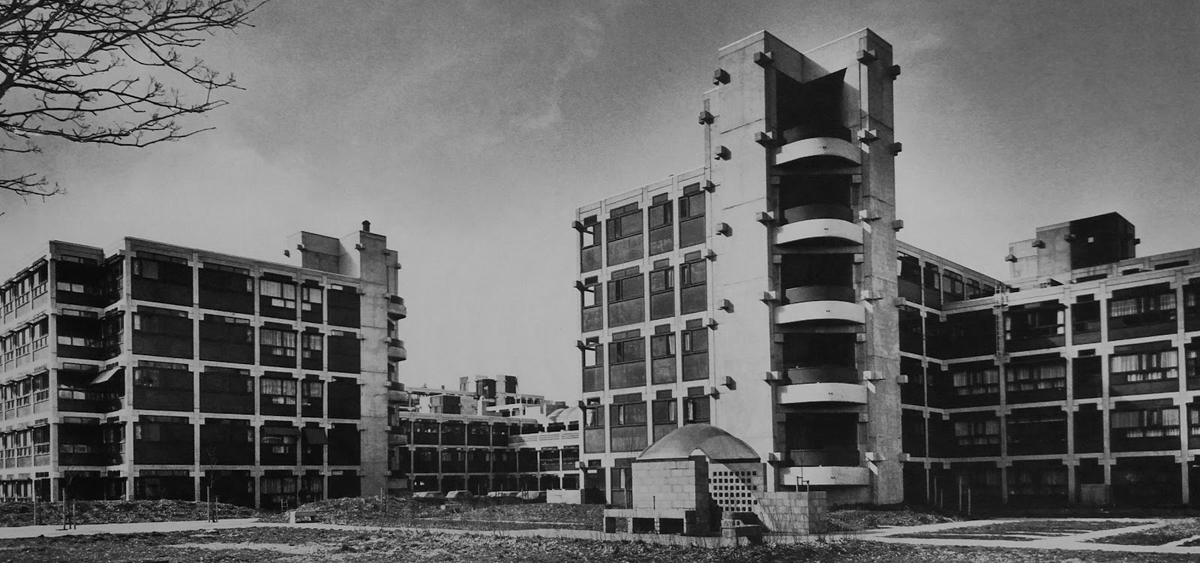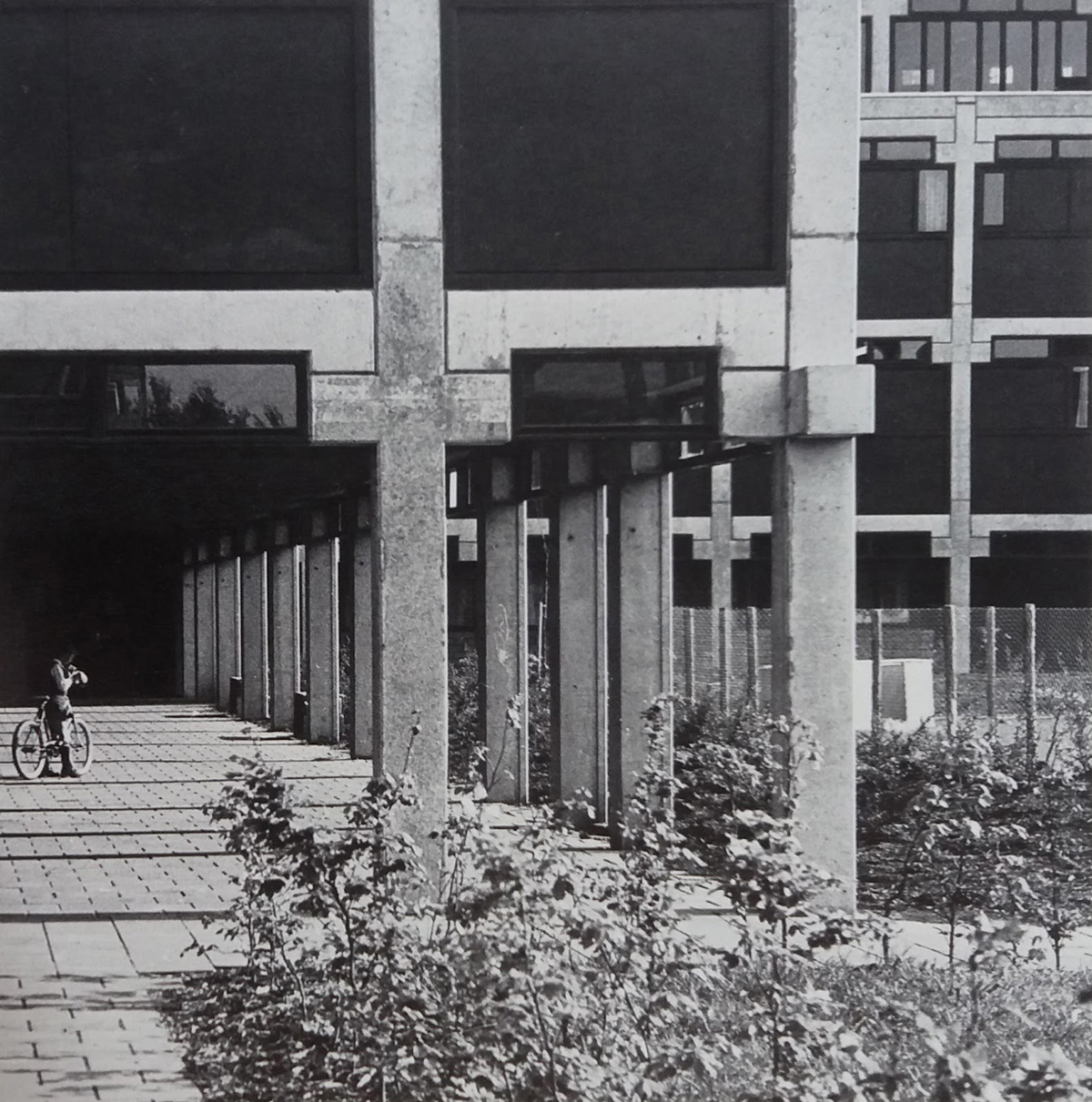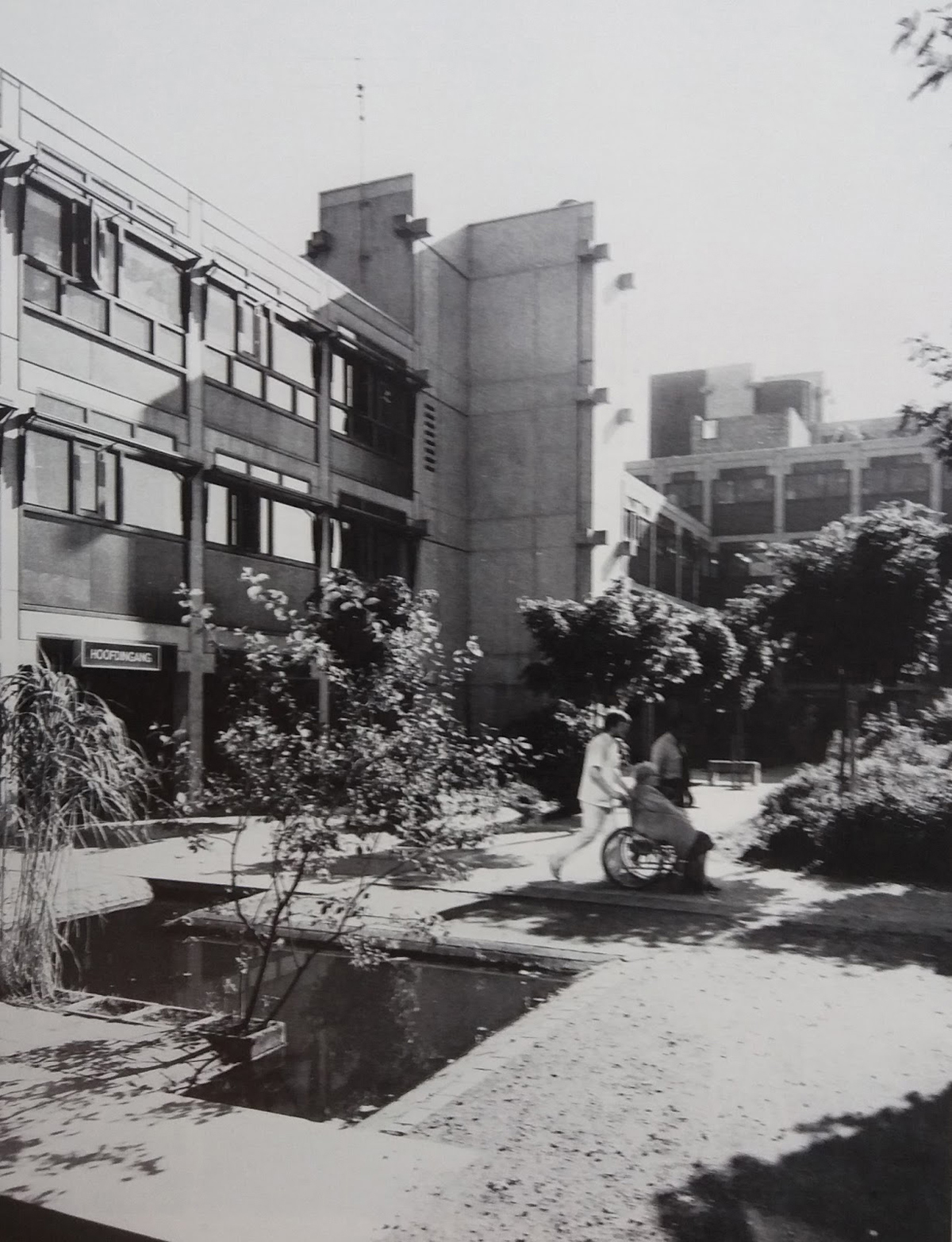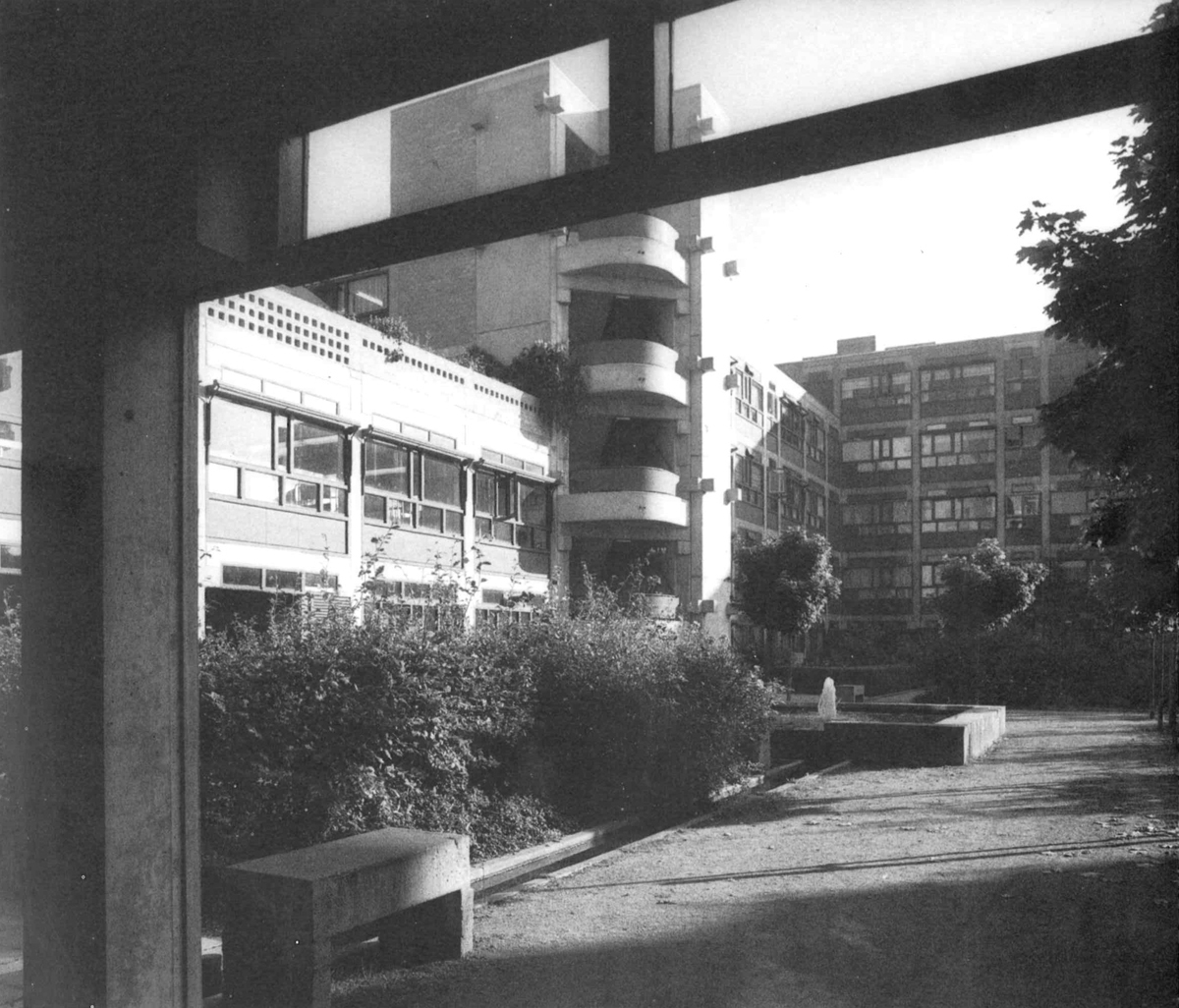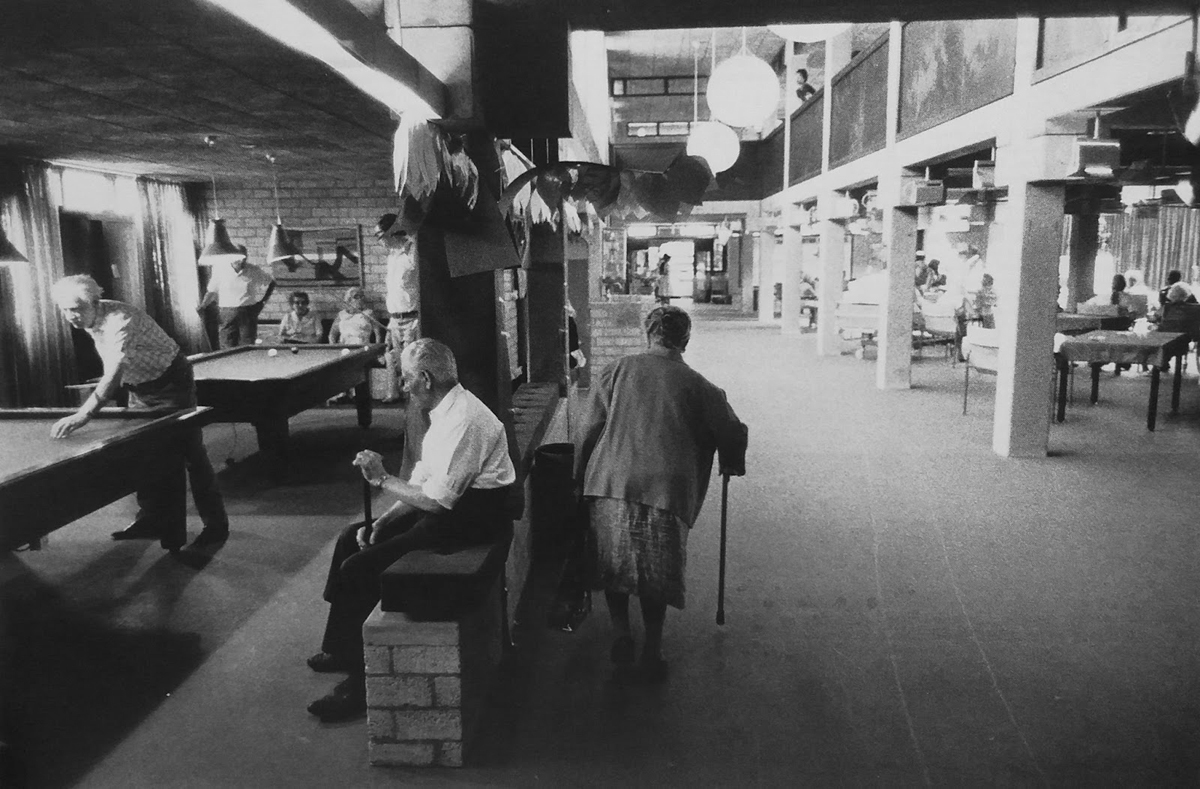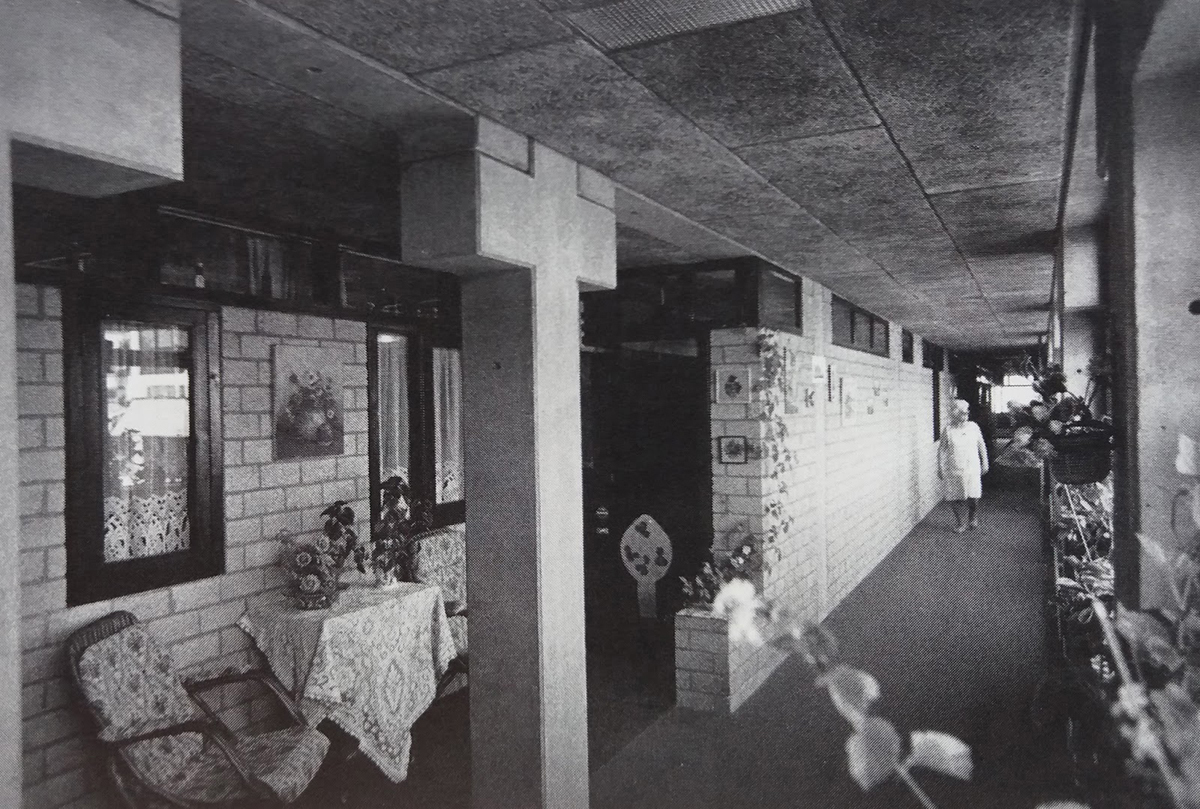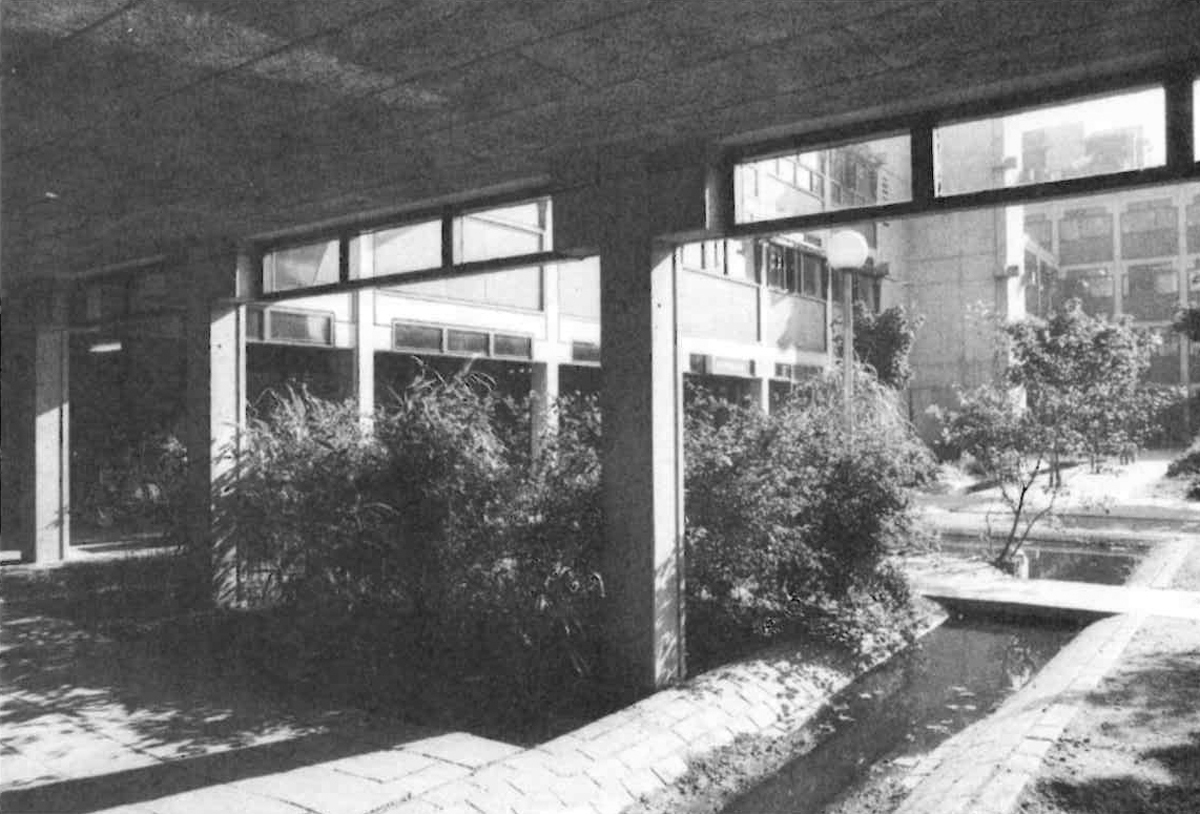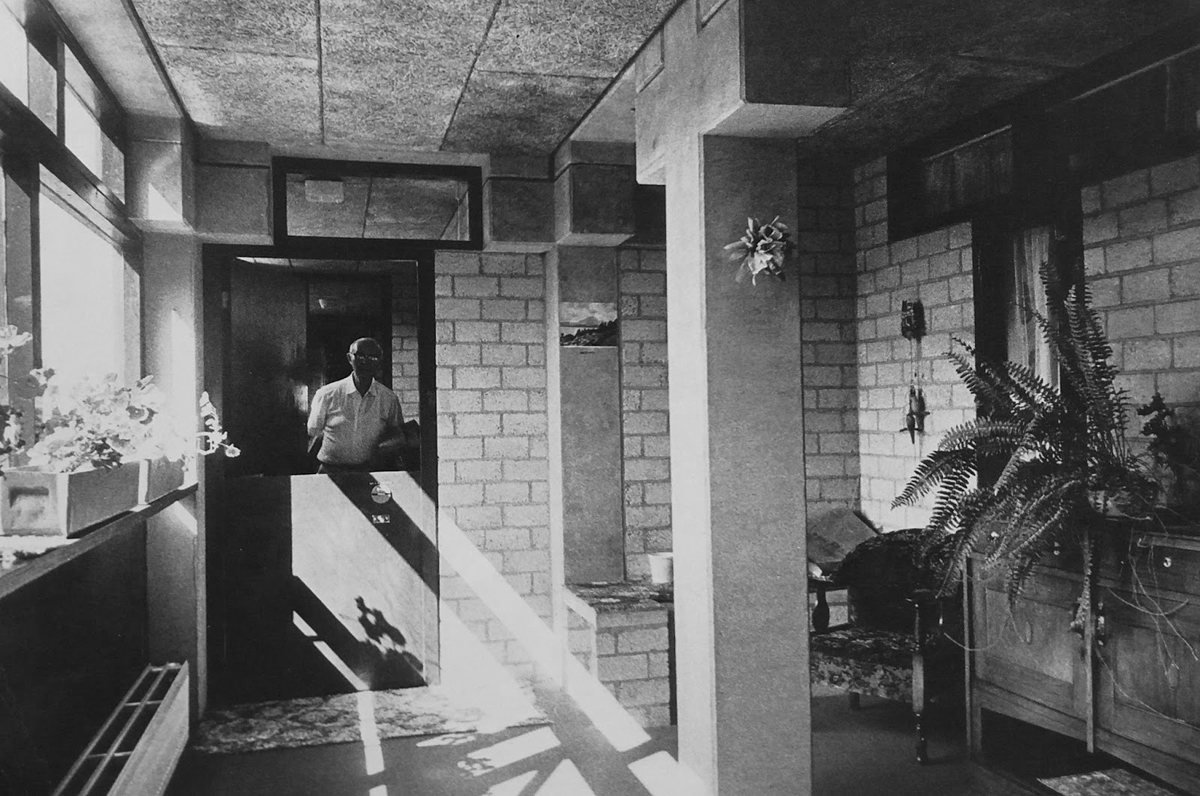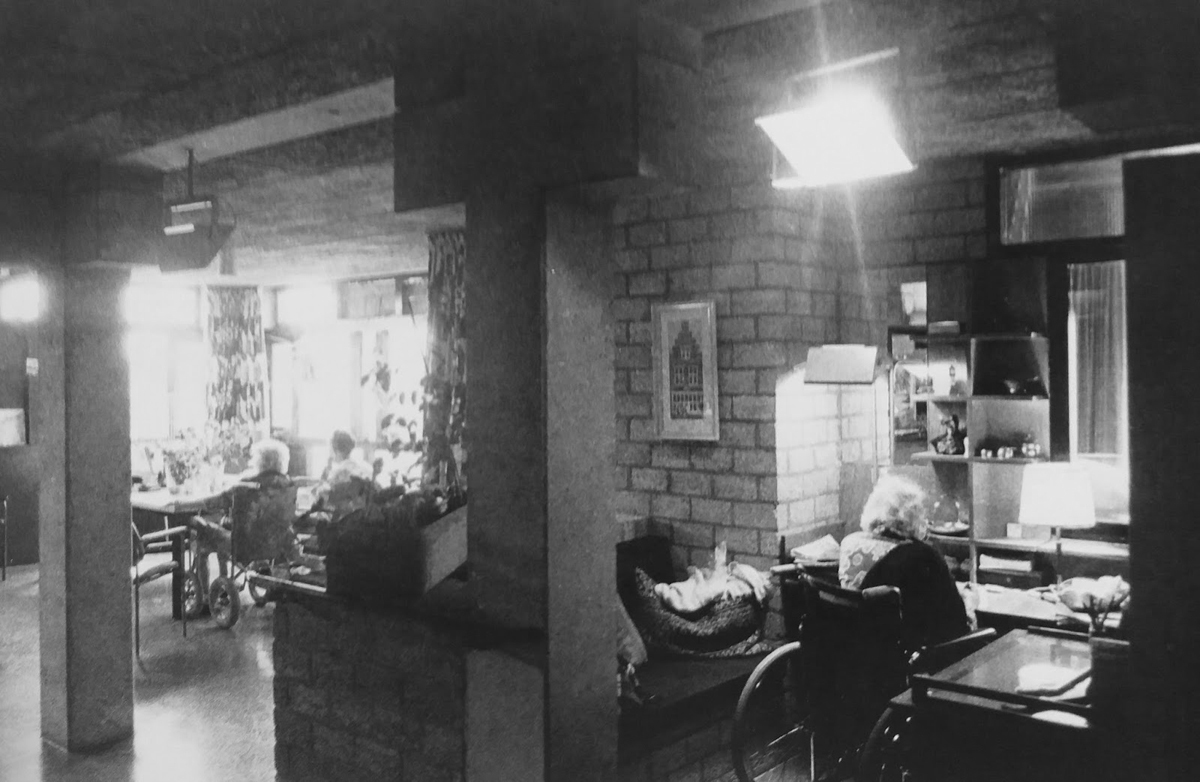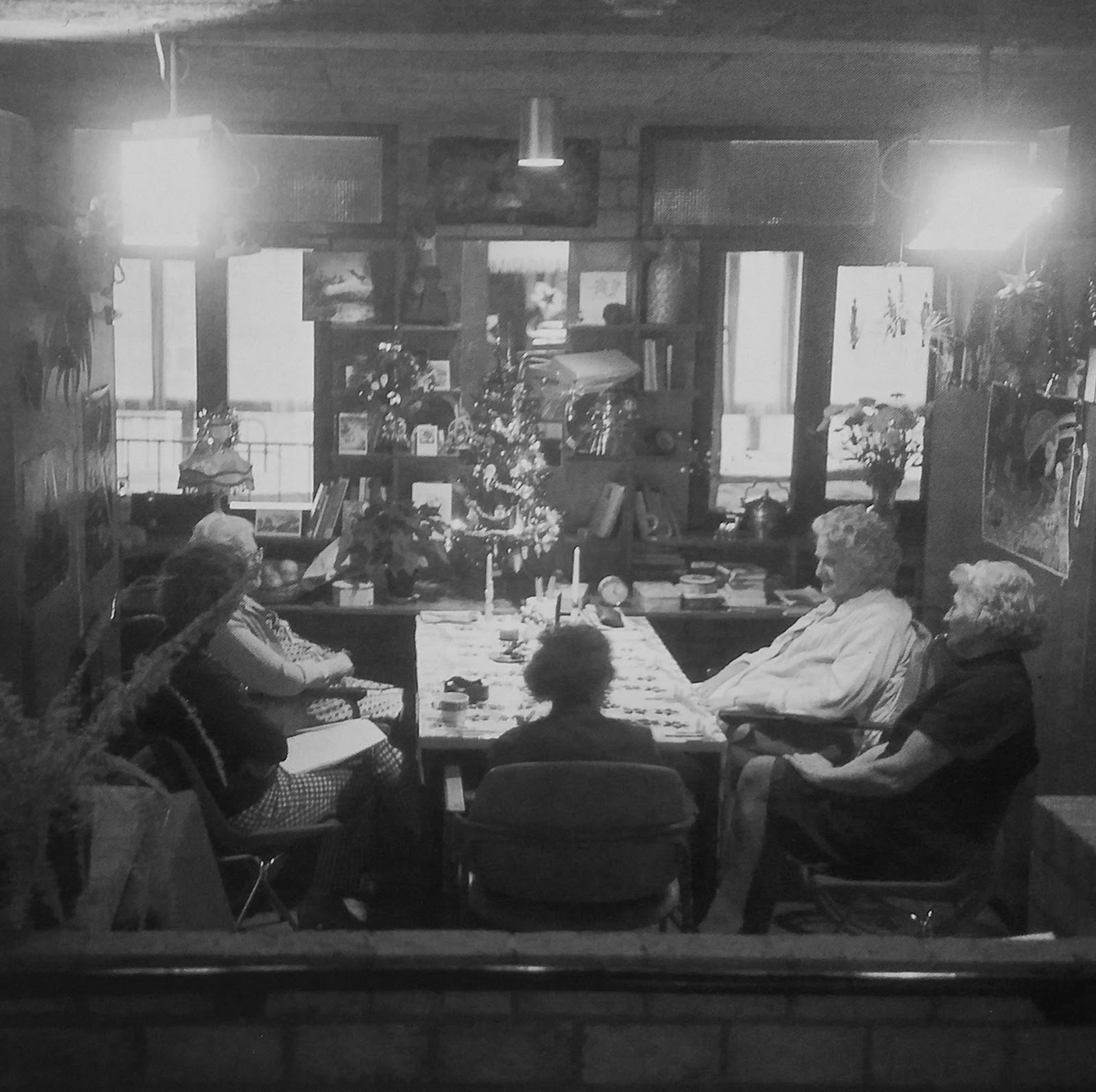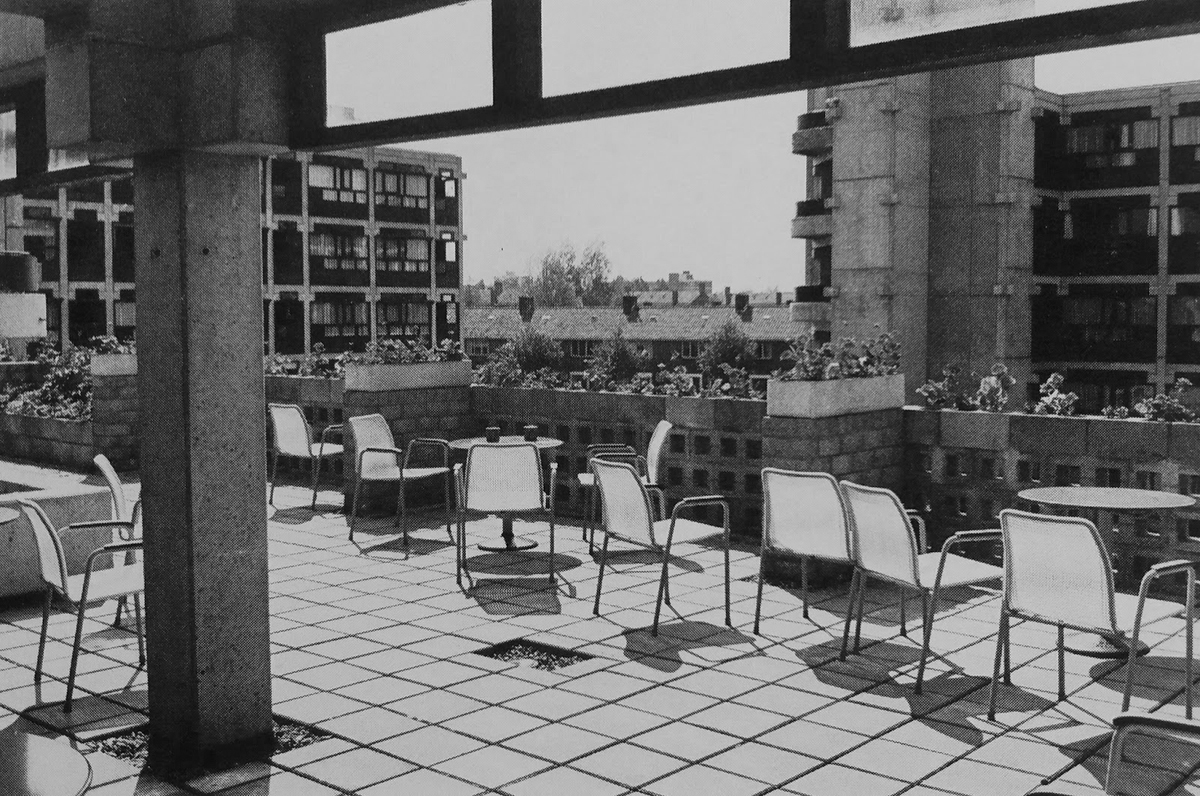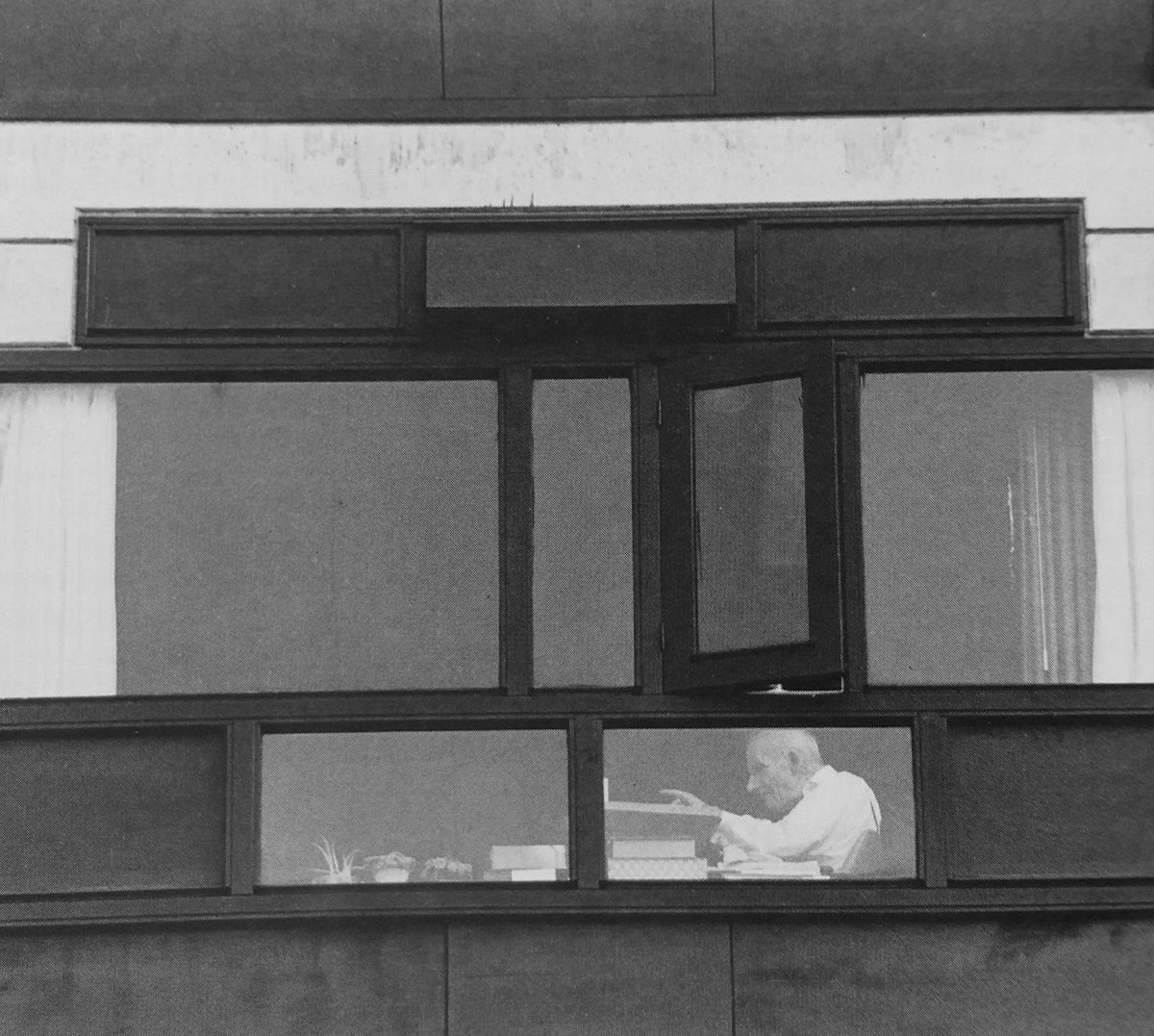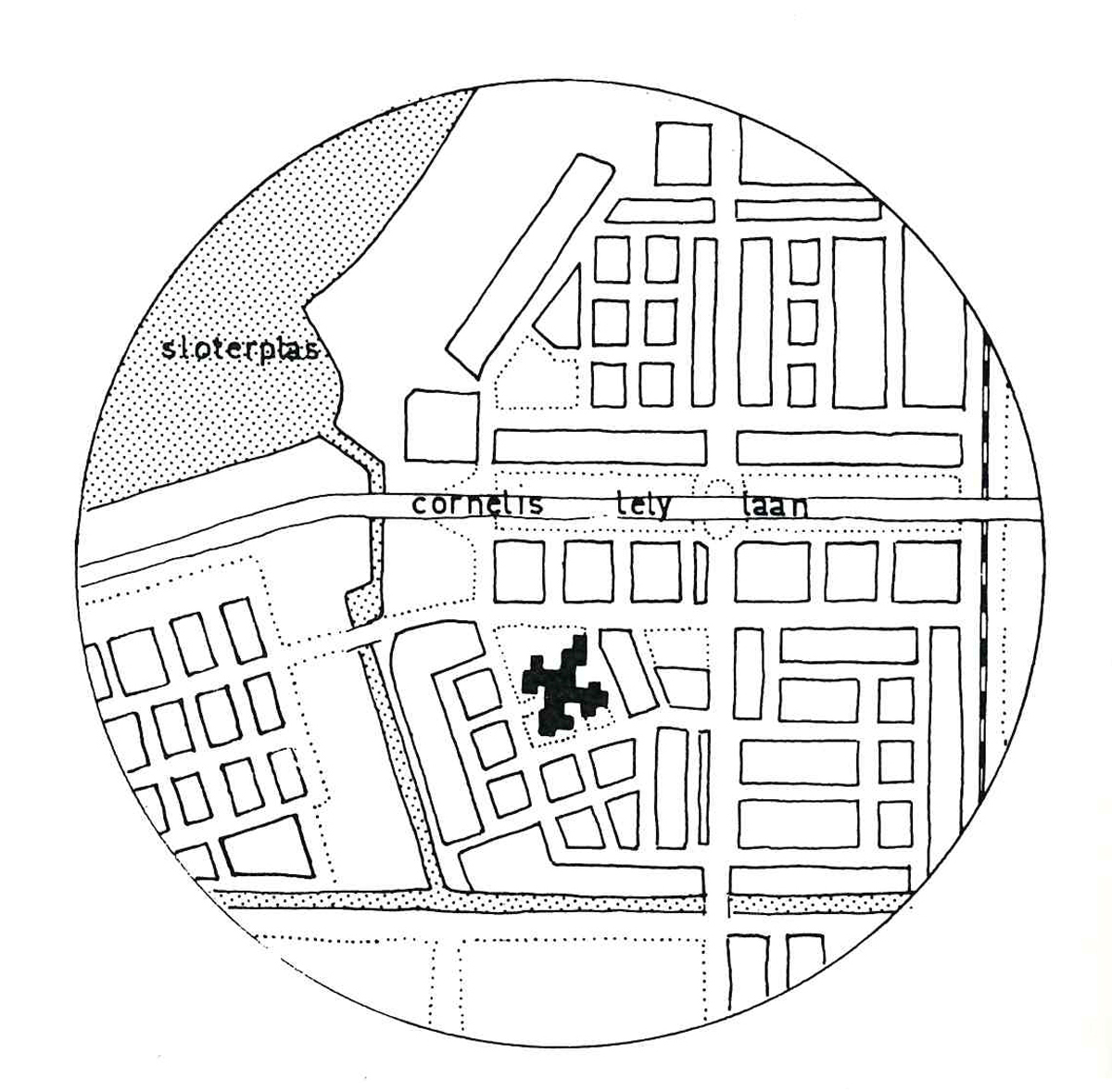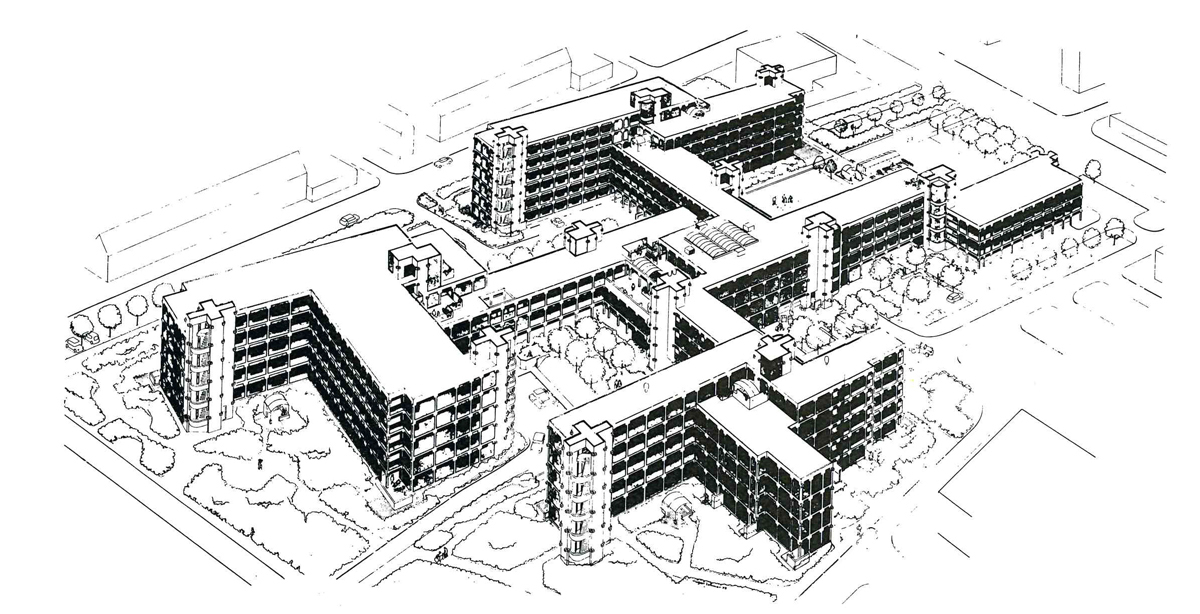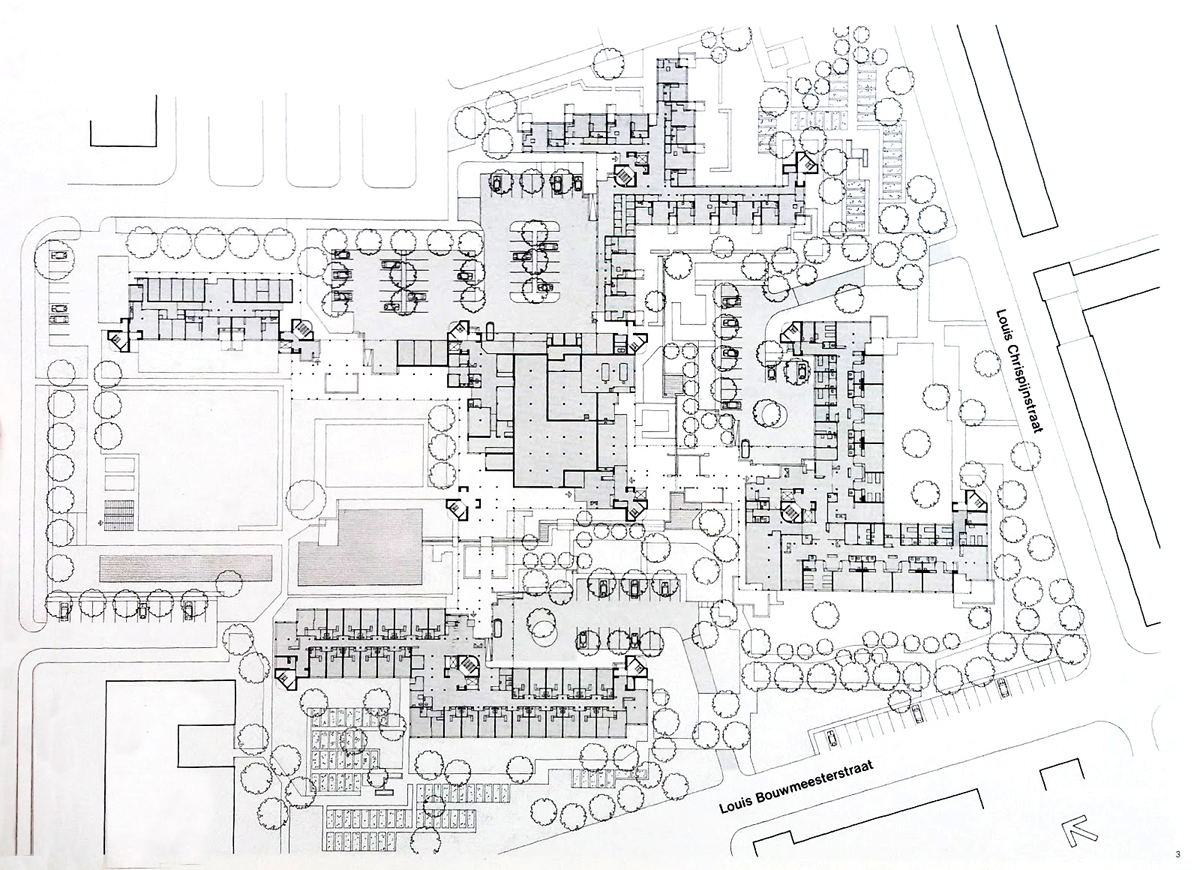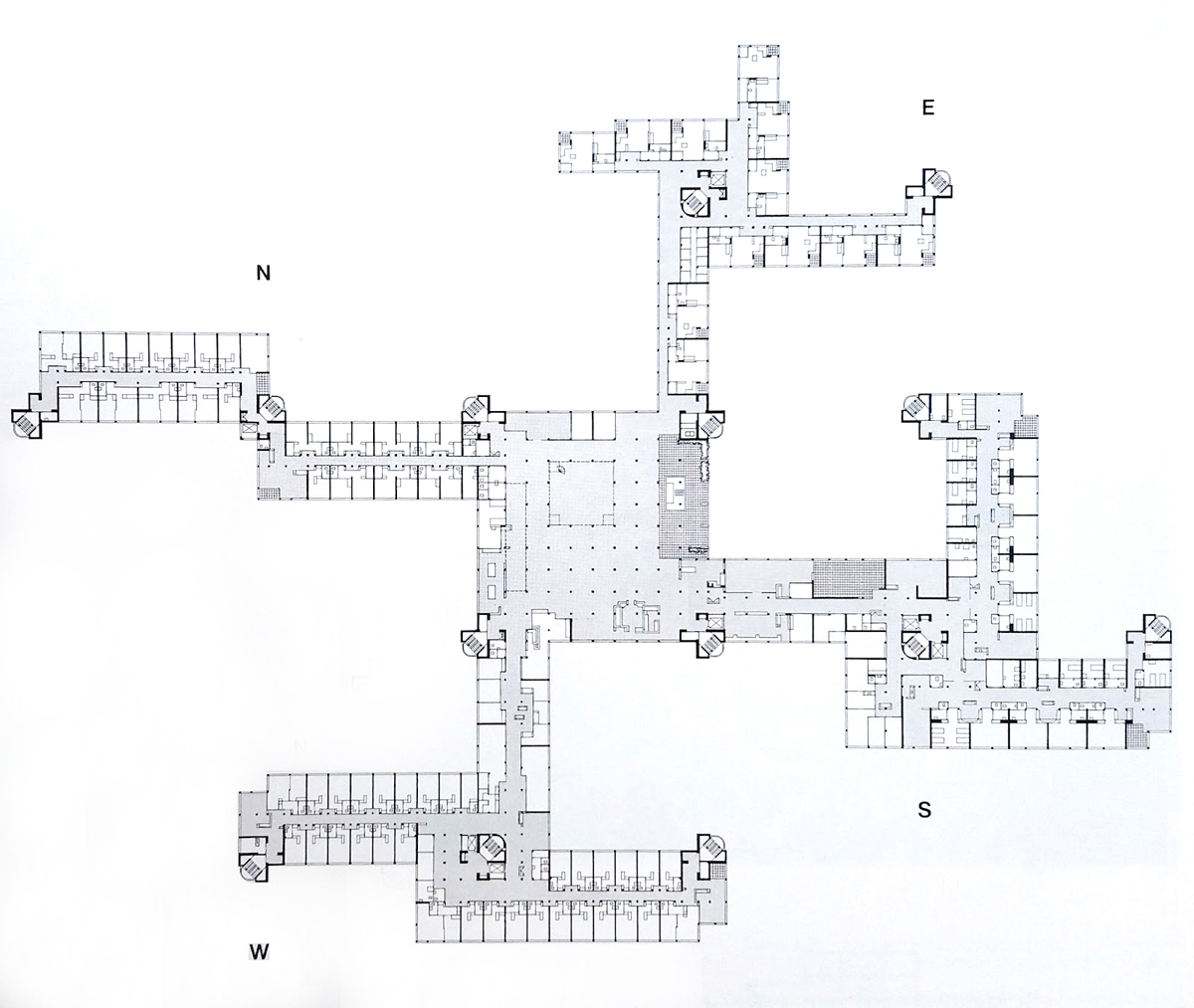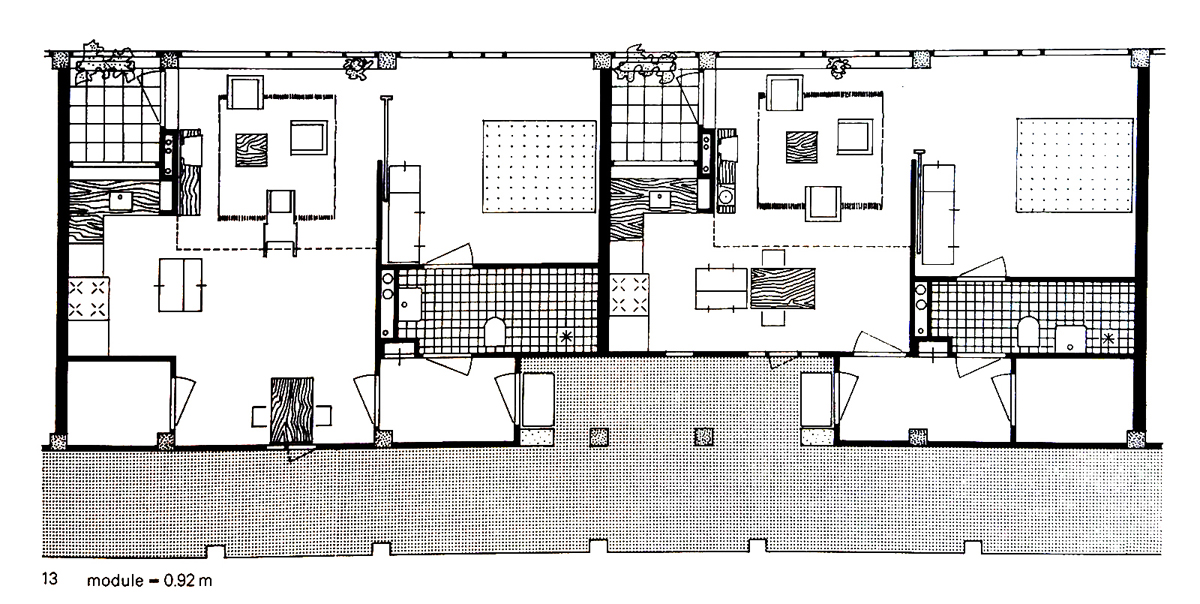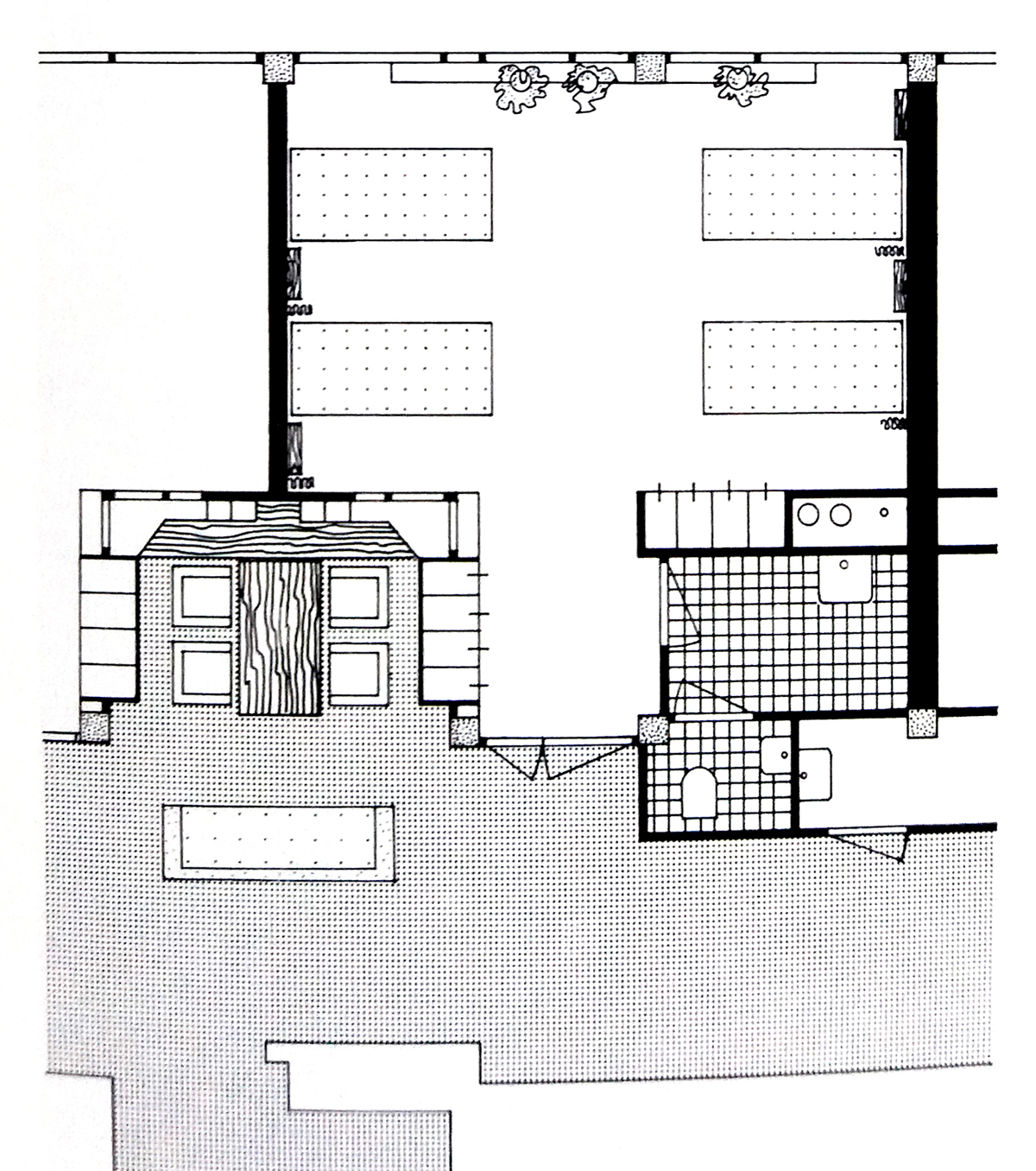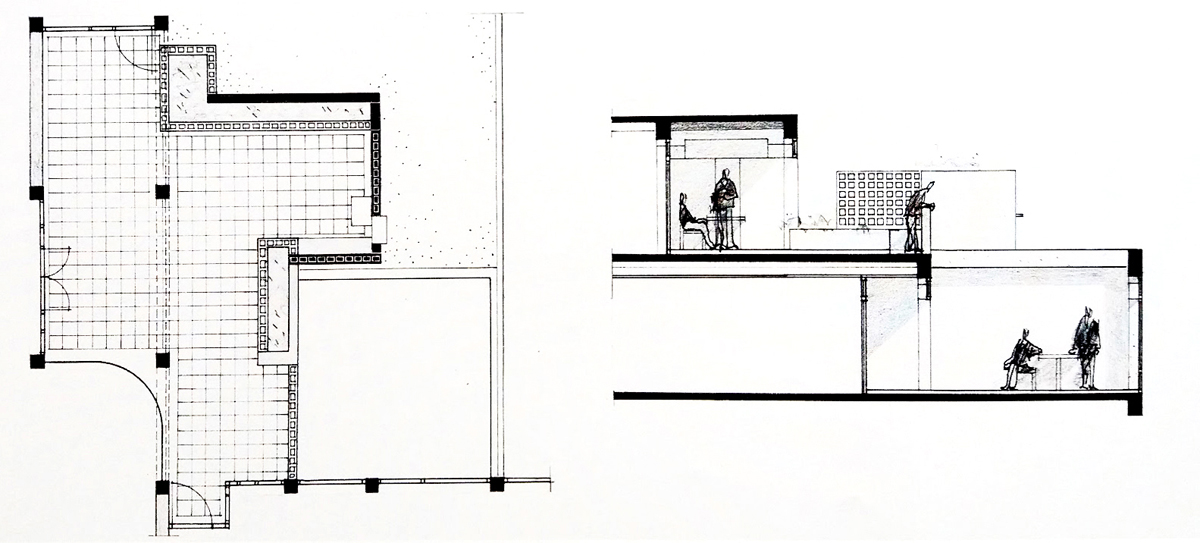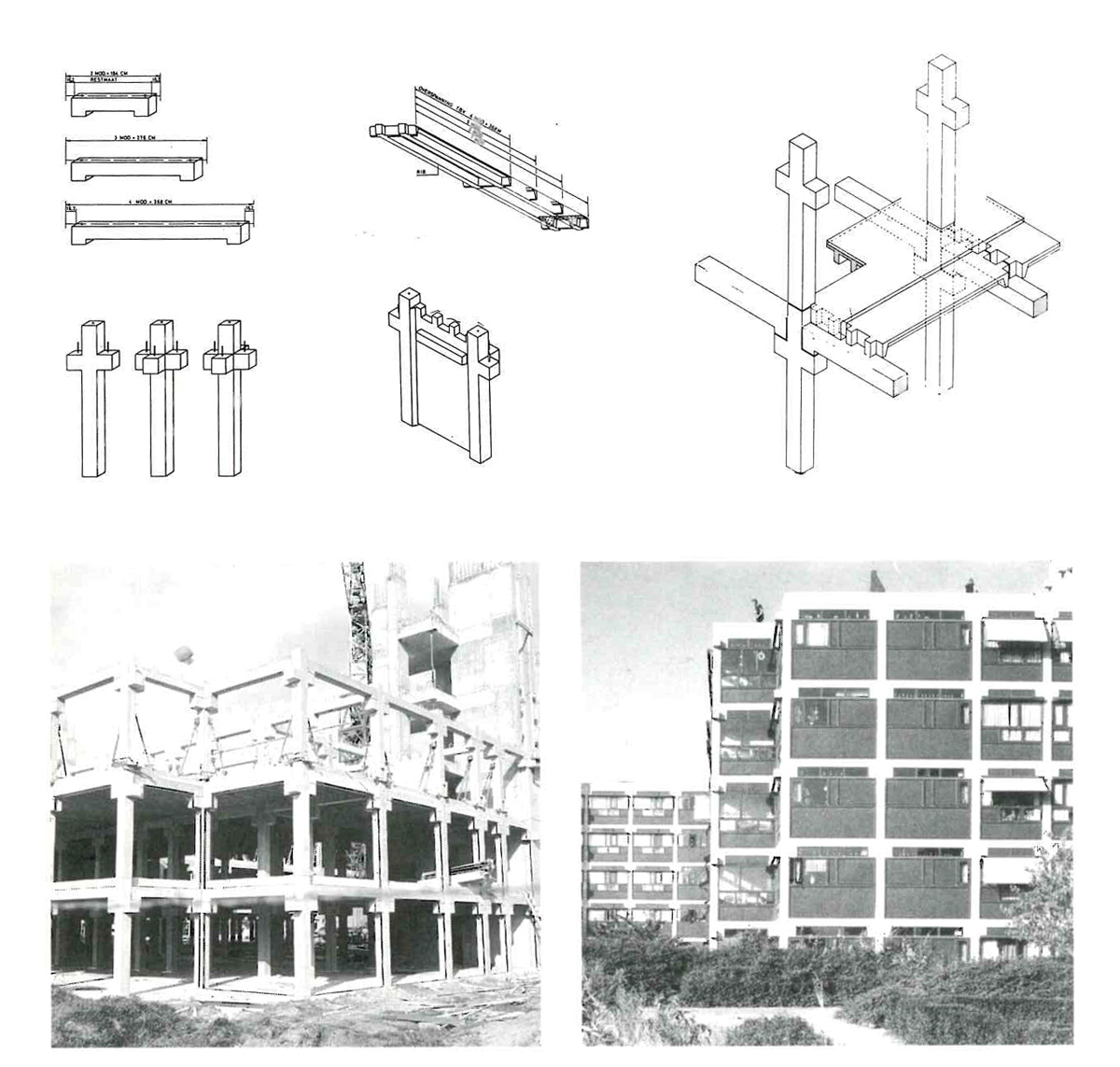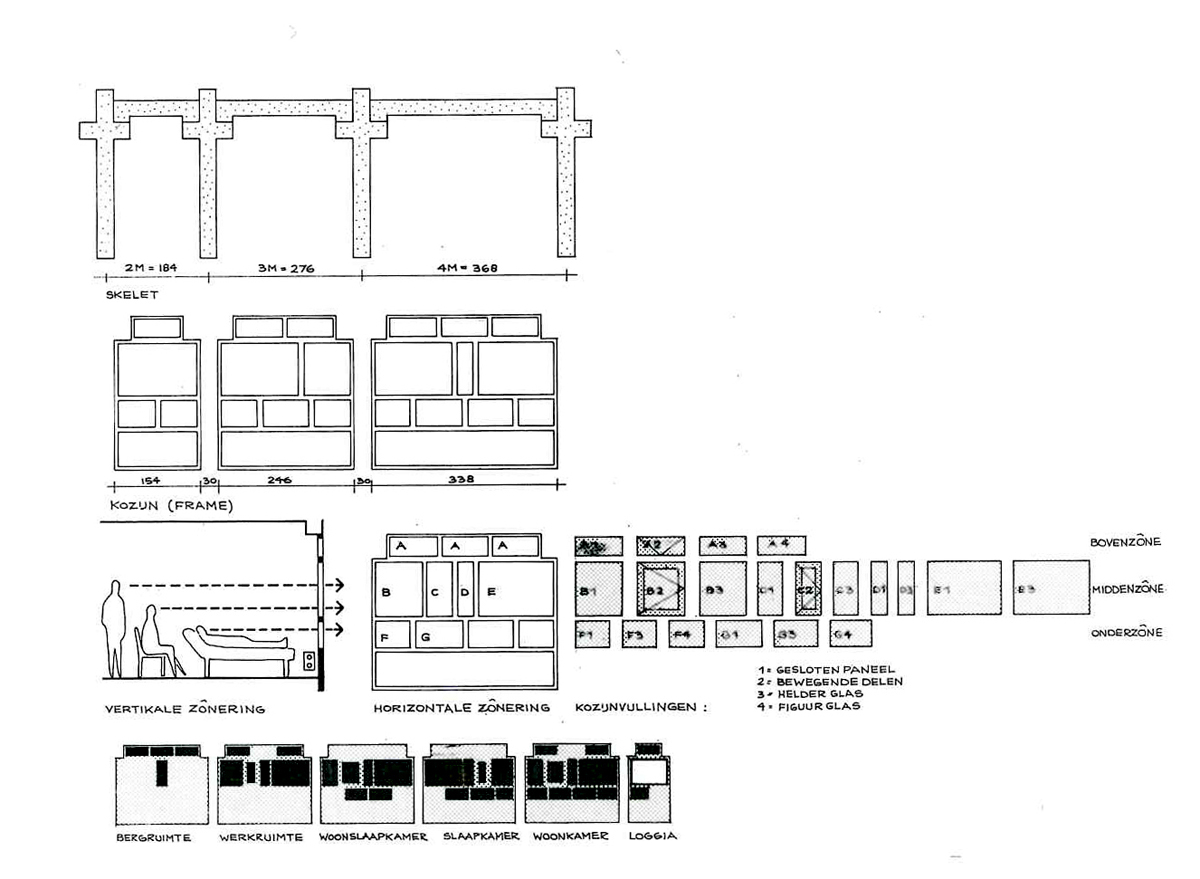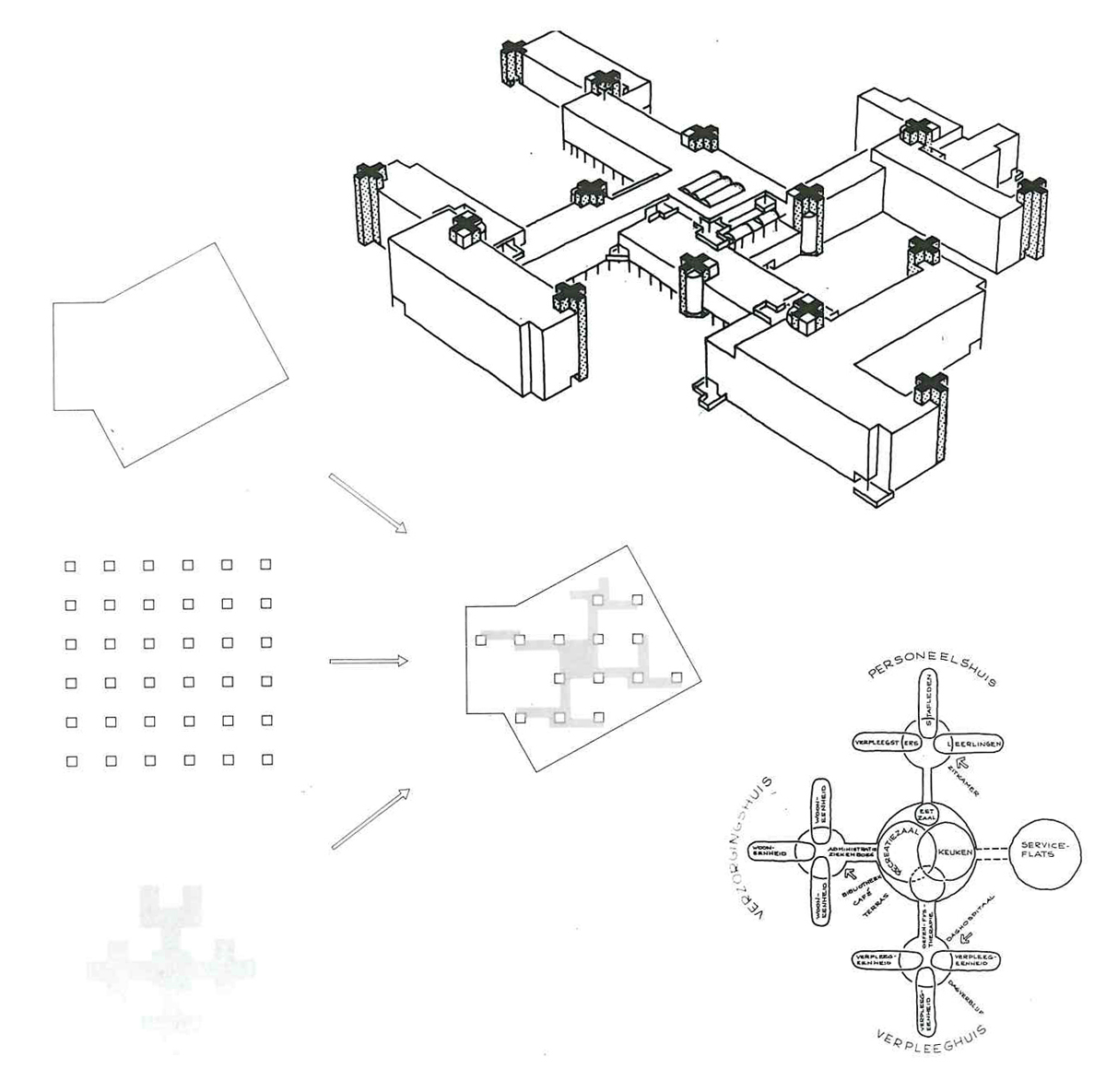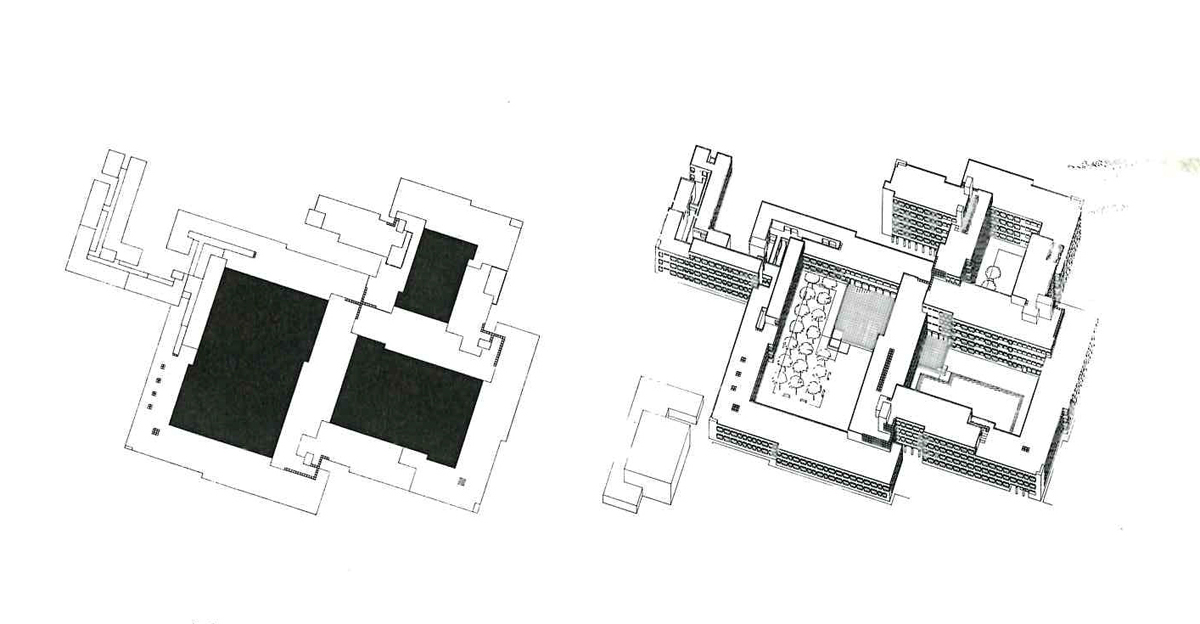 Location:
Amsterdam, The Netherlands
Architect:
Herman Hertzberge
Construction:
1971-1974