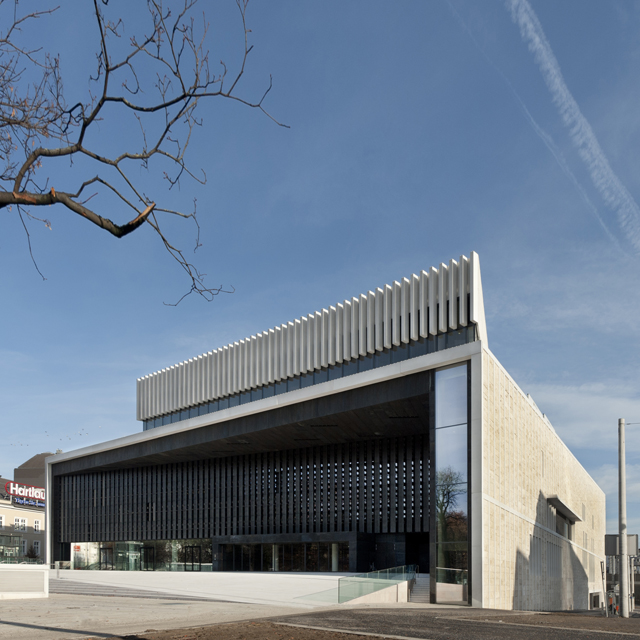 Fuente: Terry Pawson Architects
Fotografía: Terry Pawson Architects
In order to allow the new Opera to open directly onto the Volksgarten, or 'Peoples Park', the project involved re-routing the city's principal dual carriageway in the area of Blumau south of the city centre.
Together with the park, the new building will provide a cultural focus at the end of the primary pedestrian route through the City, connecting it to the Hauptplatz and the River Danube.
The vertical cadence of the façade has neoclassical overtones and this rhythm is further developed by the interior, with screens of increasing fineness being used to define the public areas and the main auditorium.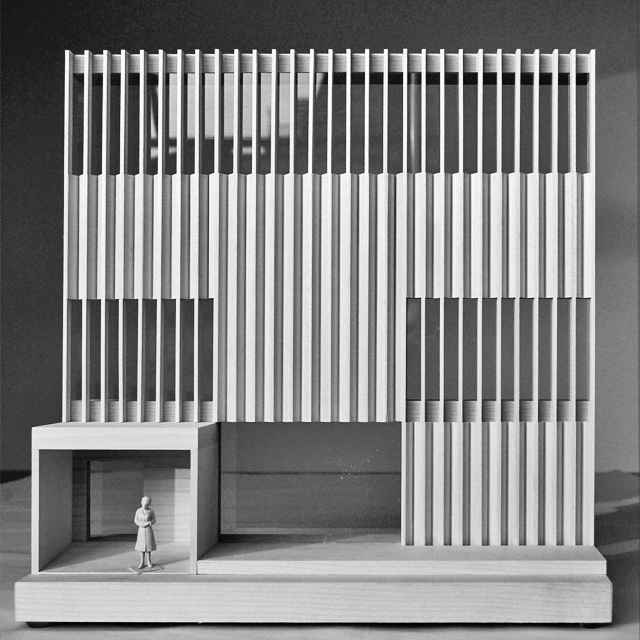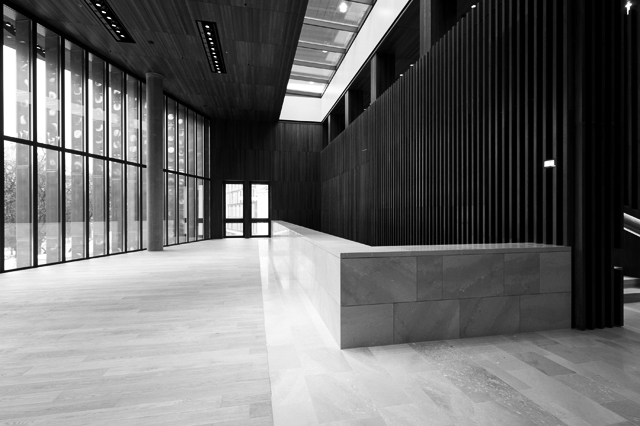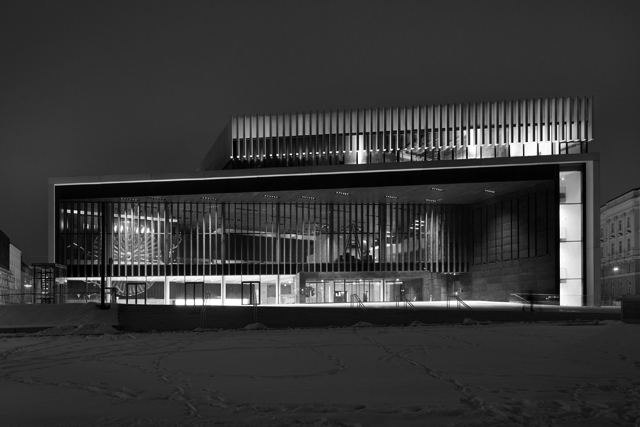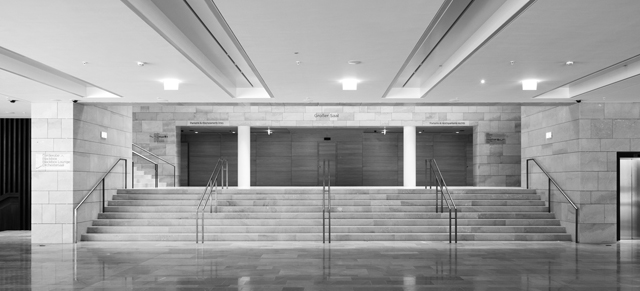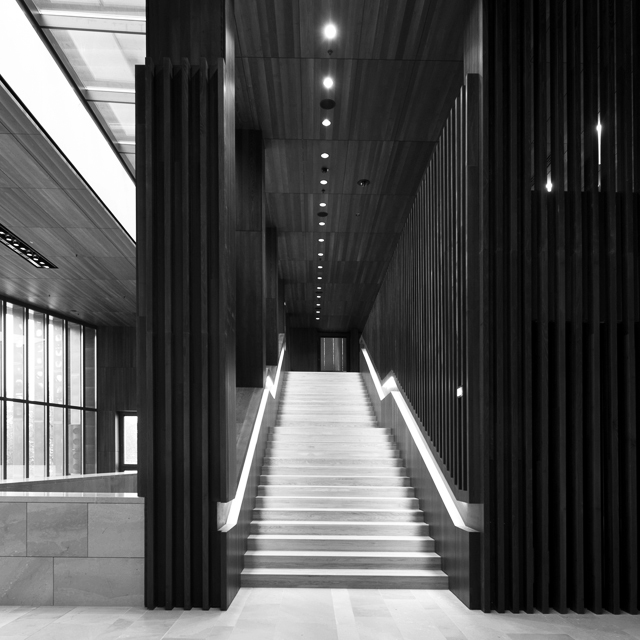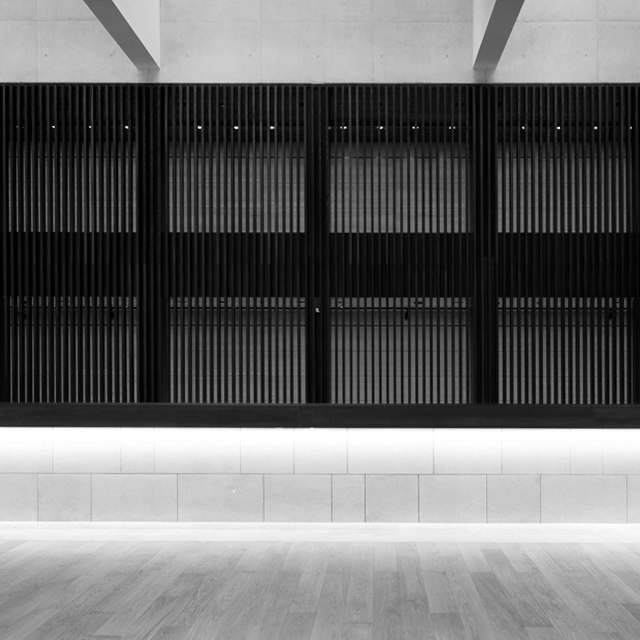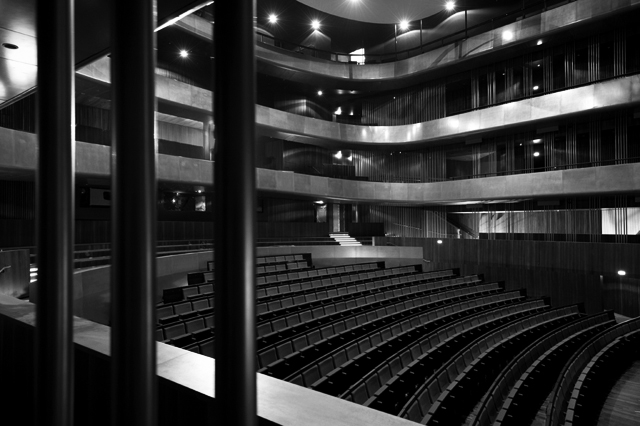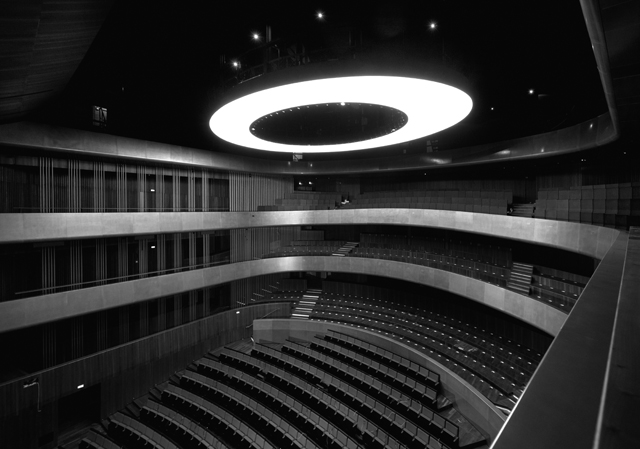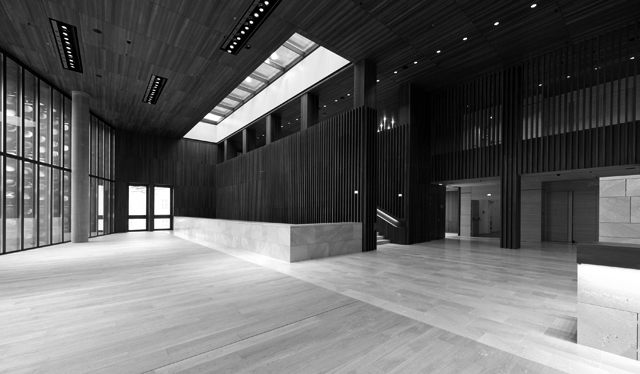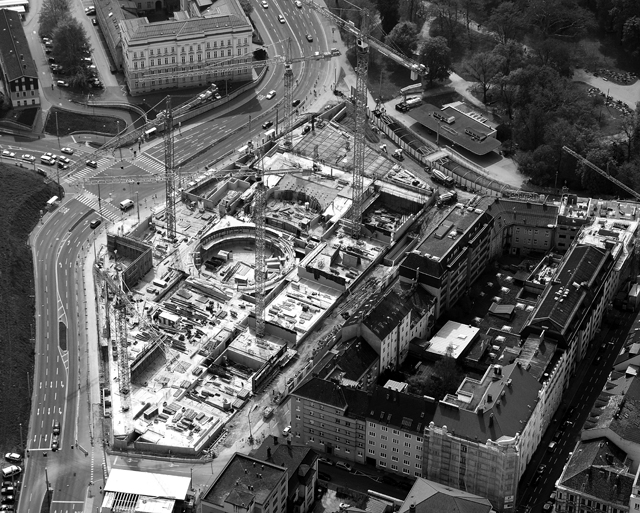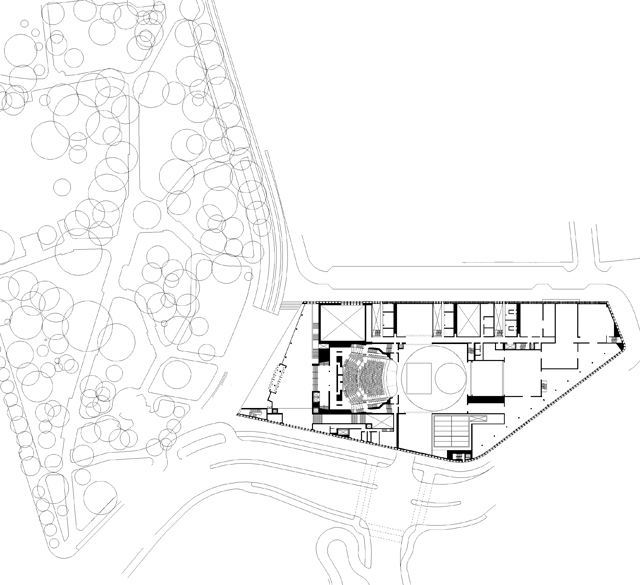 2006 – 2013
Project:
Competition Winner
Client:
MTG – Musiktheater GmbH
Structural Engineer:
Schimetta Consult
Environmental Engineer:
Wagner & Partner
Quantity Surveyor:
IBB – Munich
Theatre Consultants:
Theatre Project Consultants
Acoustician:
Kahle Acoustics
Lighting Consultant:
Barrie Wilde
Cladding Consultant:
Bruce Briggs