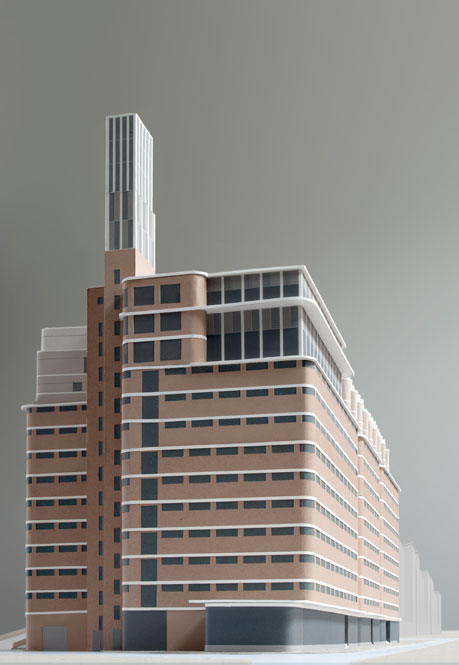 Fuente: Caruso St John Architects
The architects were awarded this commission following an invited competition in which they were asked to make proposals for the conversion of the Veemgebouw, a monumental warehouse building at the former Philips industrial site in Eindhoven. The historic building was constructed in 1943, and is the most impressive and prominent of a series of large industrial buildings on the Strijp S site at the heart of the complex. The extensive site is being redeveloped as a new piece of the city by the dutch housing developer Trudo, to a masterplan by Jo Coenen and West 8. The new uses on the site will include apartments, offices and retail spaces within existing historic buildings and new buildings.
The conversion of the Veemgebouw is intended to change this industrial building designed for storage into a city building, whose new character reflects its more metropolitan situation. The new building will have a mix of uses. On the ground floor, facing the new landscaped promenade, there will be a large food market. The middle nine floors will be parking for 600 cars for the residents of the whole site. The top floors of new construction will contain 40 apartments, office space and a rooftop restaurant. The housing is arranged around a landscaped courtyard, with external facades of curving brickwork that form a new more dramatic top to the building.
The project has been submitted for detailed planning. Construction will commence in October 2012 and completion is due in spring 2014.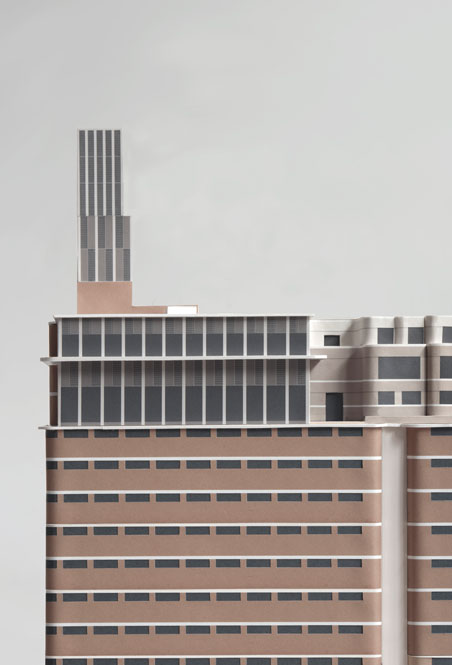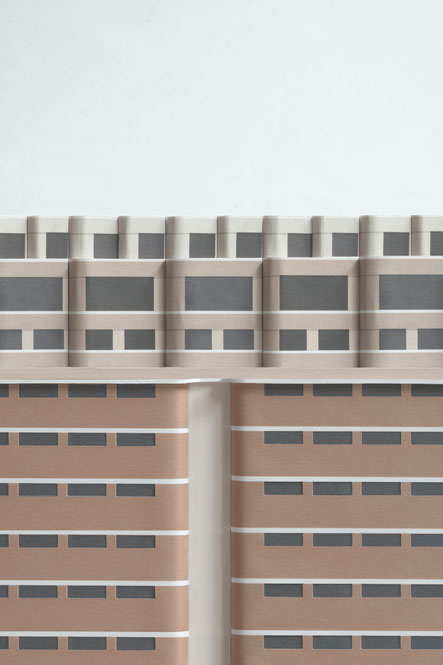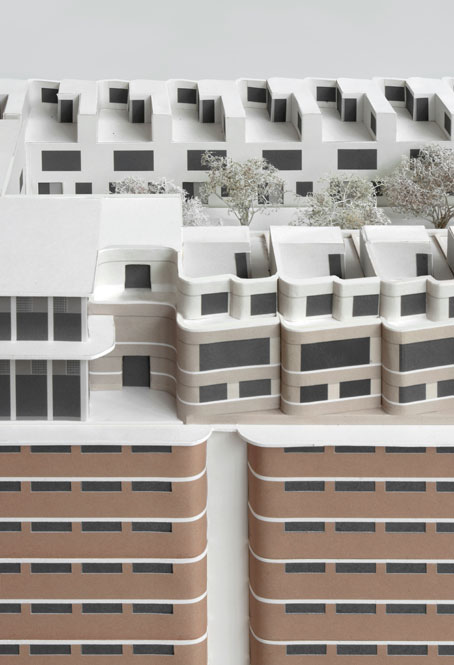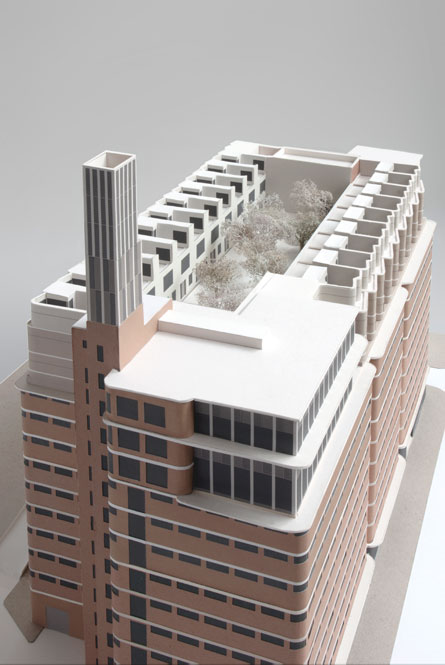 Link al proyecto en Caruso St John Architects
Link a otros proyectos en HIC> de Caruso St John Architects
Ficha del Proyecto
Caruso St John project team:
Adam Caruso, David Leech, Will Pirkis, Bernd Schmutz, Peter St John, Steffi Wedde, Florian Zierer
Year:
2007–2014
Location:
Eindhoven, Netherlands
Client:
Trudo
Project Status:
Ongoing Project